Everything You Need to Know about Tobacco Bay Beach Bermuda
Located in St. George's parish, Tobacco Bay Beach Bermuda is an area of natural beauty but is also known for its involvement in the Gunpowder Plot of 1775. During which time, citizens of Bermuda assisted Americans in "stealing" 100 barrels of gun powder from St. George's magazine. Today, Tobacco Bay is home to one of the most popular beaches on the island.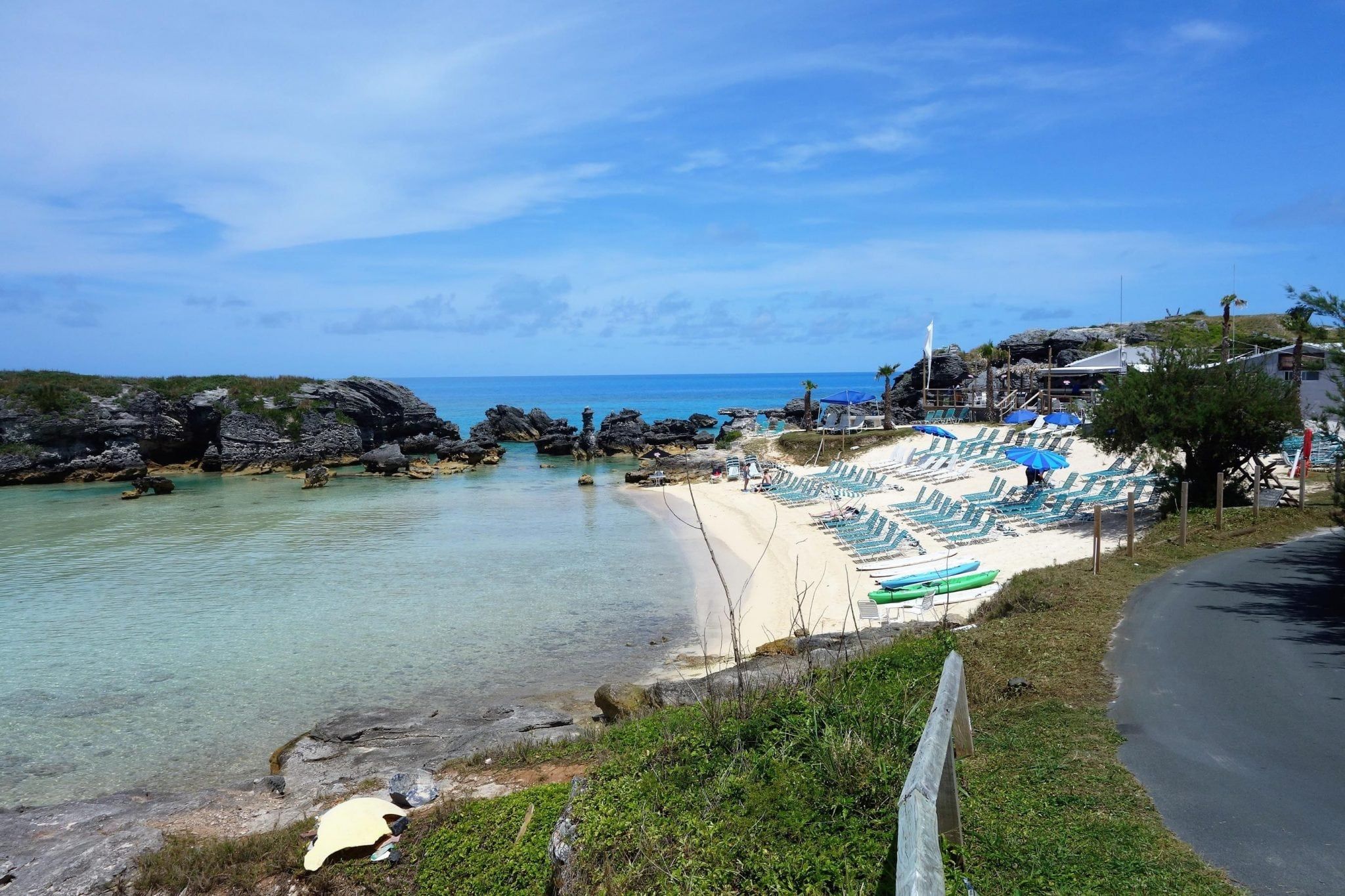 With columns of limestone rock separating the bay from the open ocean, the beach's shallow water is a great snorkel location that is home to many colorful species of fish. Tobacco Bay Beach Bermuda is small, so it can get quite crowded during peak times but is definitely worth the trip from the Royal Naval Dockyard to St. George during your cruise.
How to Get to Tobacco Bay Beach Bermuda
From the Royal Naval Dockyard, take the Orange Route ferry to St. George, which is about a 45 minute ride. The ferry schedule is available here. From King's Square in St. George, you can either purchase a $7 round-trip mini bus transfer at the Visitor's Center or walk. The walk is all uphill, but you can catch some other notable attractions along the way, including the Unfinished Church. If you are spending sometime in the city of Hamilton, public transportation can also bring you to Tobacco Bay Beach Bermuda.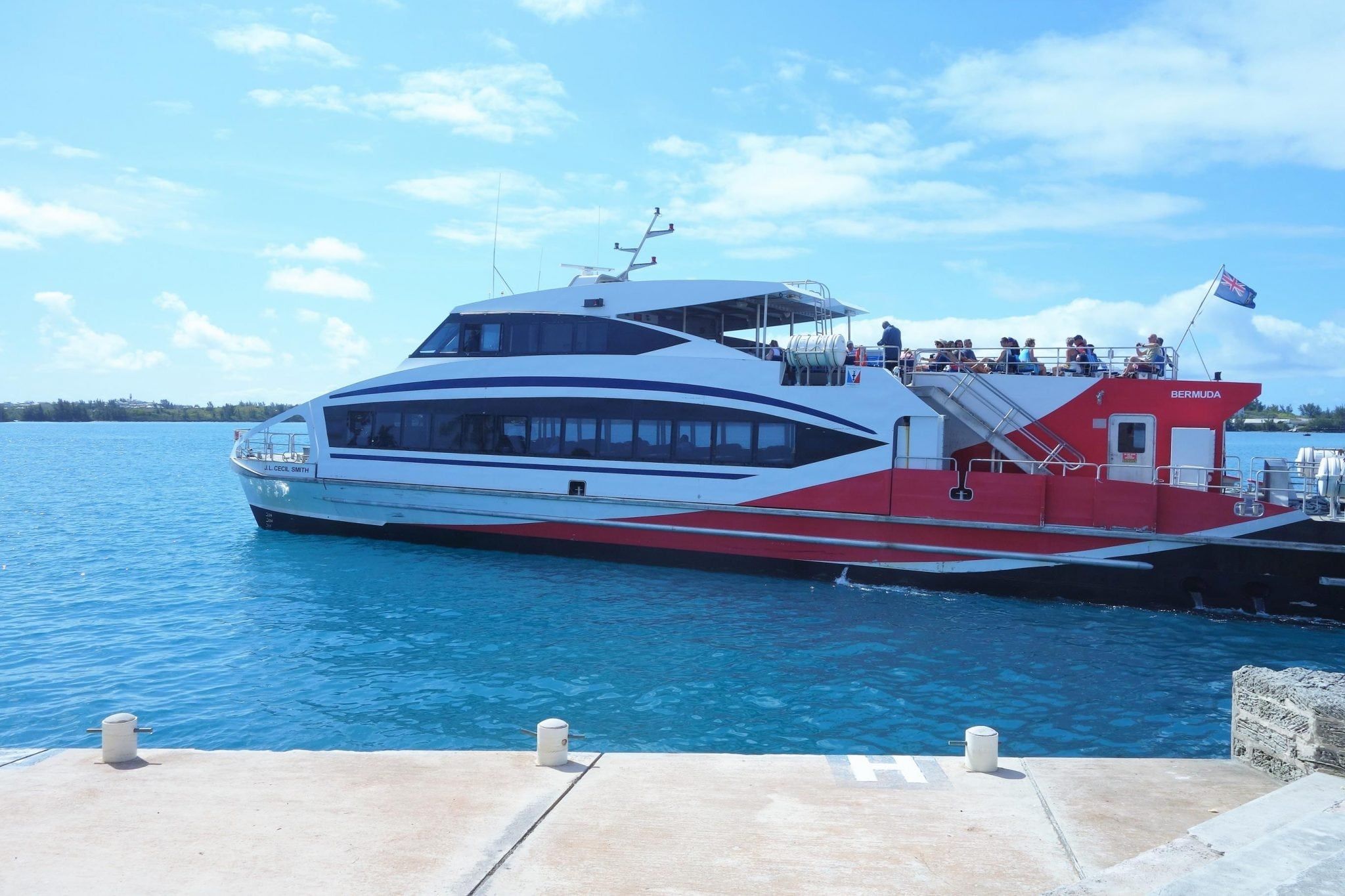 Tobacco Bay Beach is located a short walk from Fort St. Catherine, so you might want to visit this impressive fort before or after spending time at the beach. There is plenty of rich history to explore within the walls of this architectural masterpiece. Entrance fee to the fort is $7 a person, or you can take the mini-bus for $10 to get rountrip transportation and entrance to the fort. The shuttle departs the fort at the top of the hour.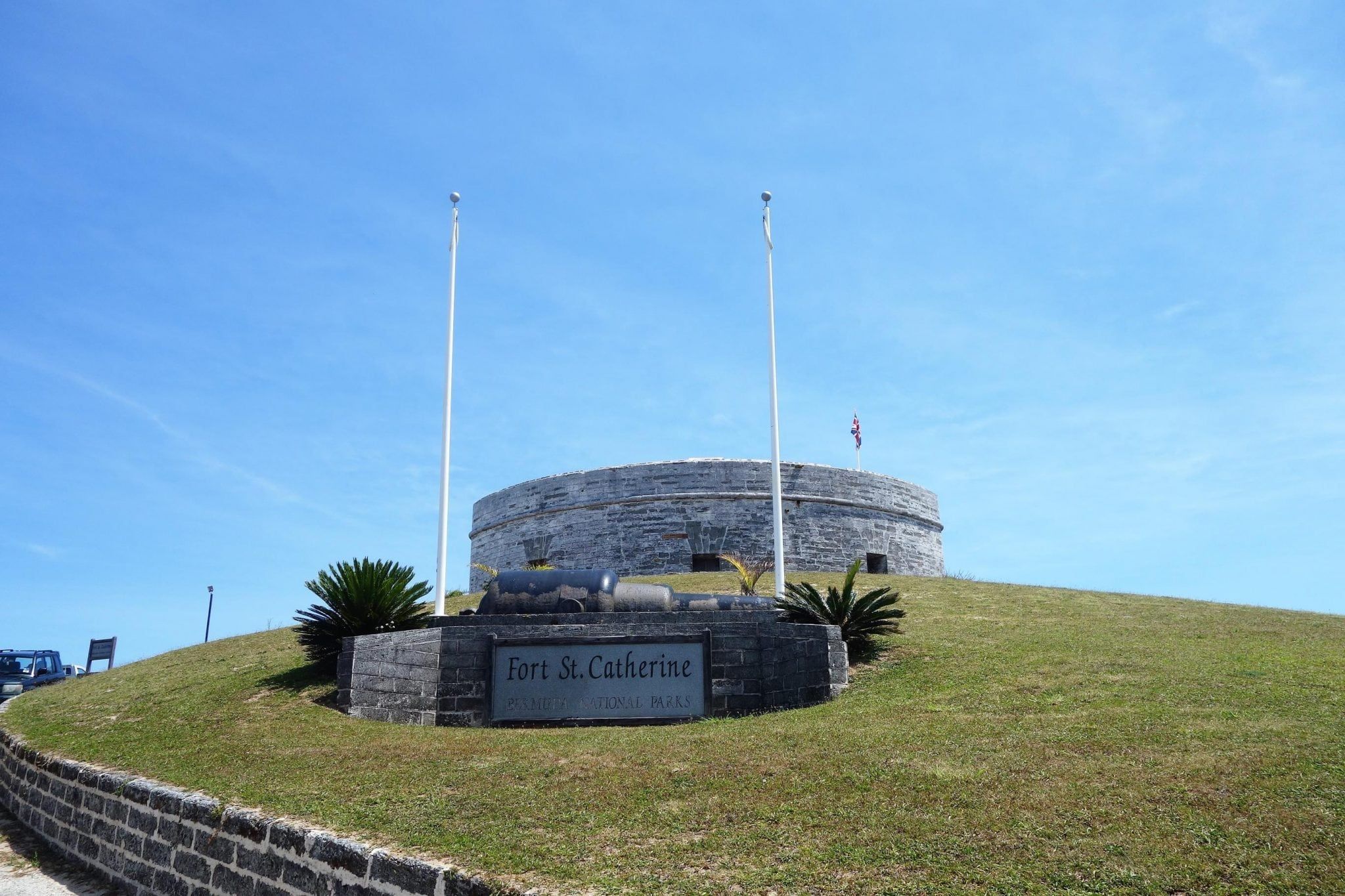 What's Available at Tobacco Bay Beach Bermuda
Tobacco Bay Beach has everything you need for a day of fun in the sun.  Chair rentals with canopy are available for $15 each or 2 for $25. There are restrooms on site and free WiFi available for use with the purchase of amenities. Snorkeling gear can be rented for $20. Rentals of paddle boards, kayaks, and kiddie floats are also available.  The cabana boys on the beach are there to assist with rentals. All of the chairs are already laid out, so get there early to get a premiere lounge chair location!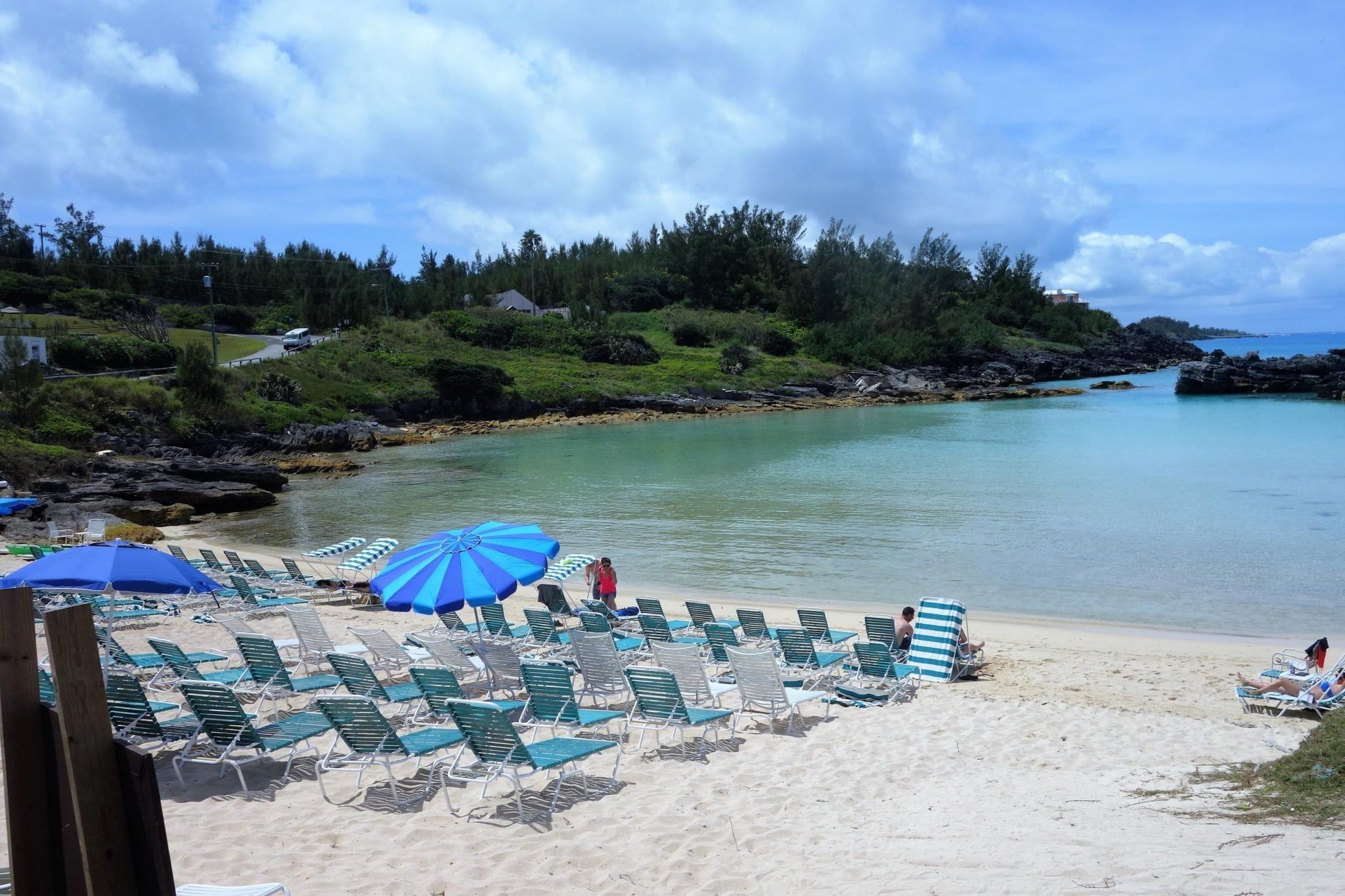 Food and Drinks at Tobacco Bay Beach Bermuda
There is a restaurant and bar located on the premises of Tobacco Bay Beach. The restaurant is open from 11:30 am to 3:30 pm and serves up burgers, hot dogs, fish nuggets, and more. The bar has beer available for $8, buckets of beer for $35, and cocktails for $9-12.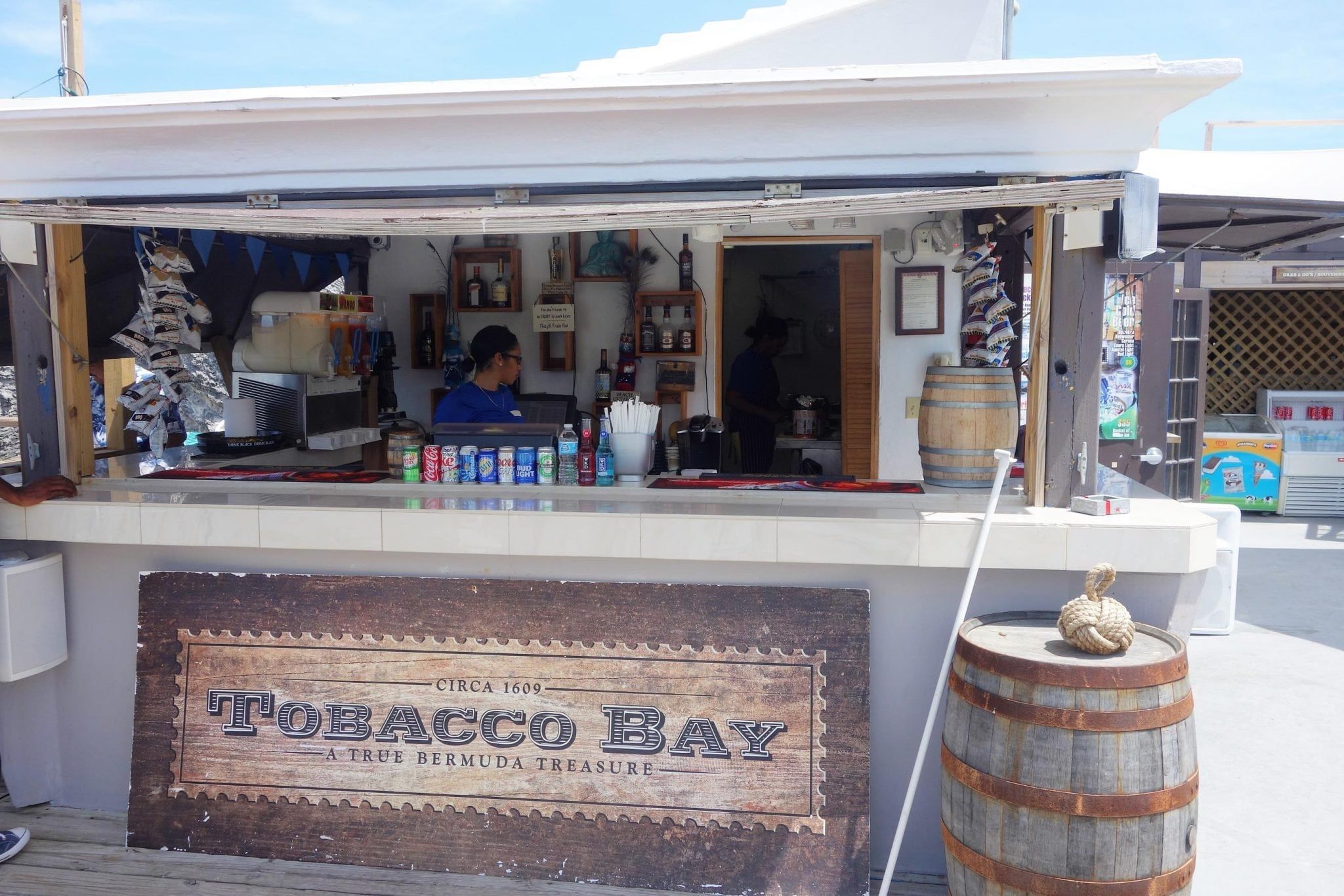 If you want to escape the sun for a bit or simply want to relax while enjoying your food and drinks at Tobacco Bay Beach, there is also a patio area adjacent to the restaurant and bar.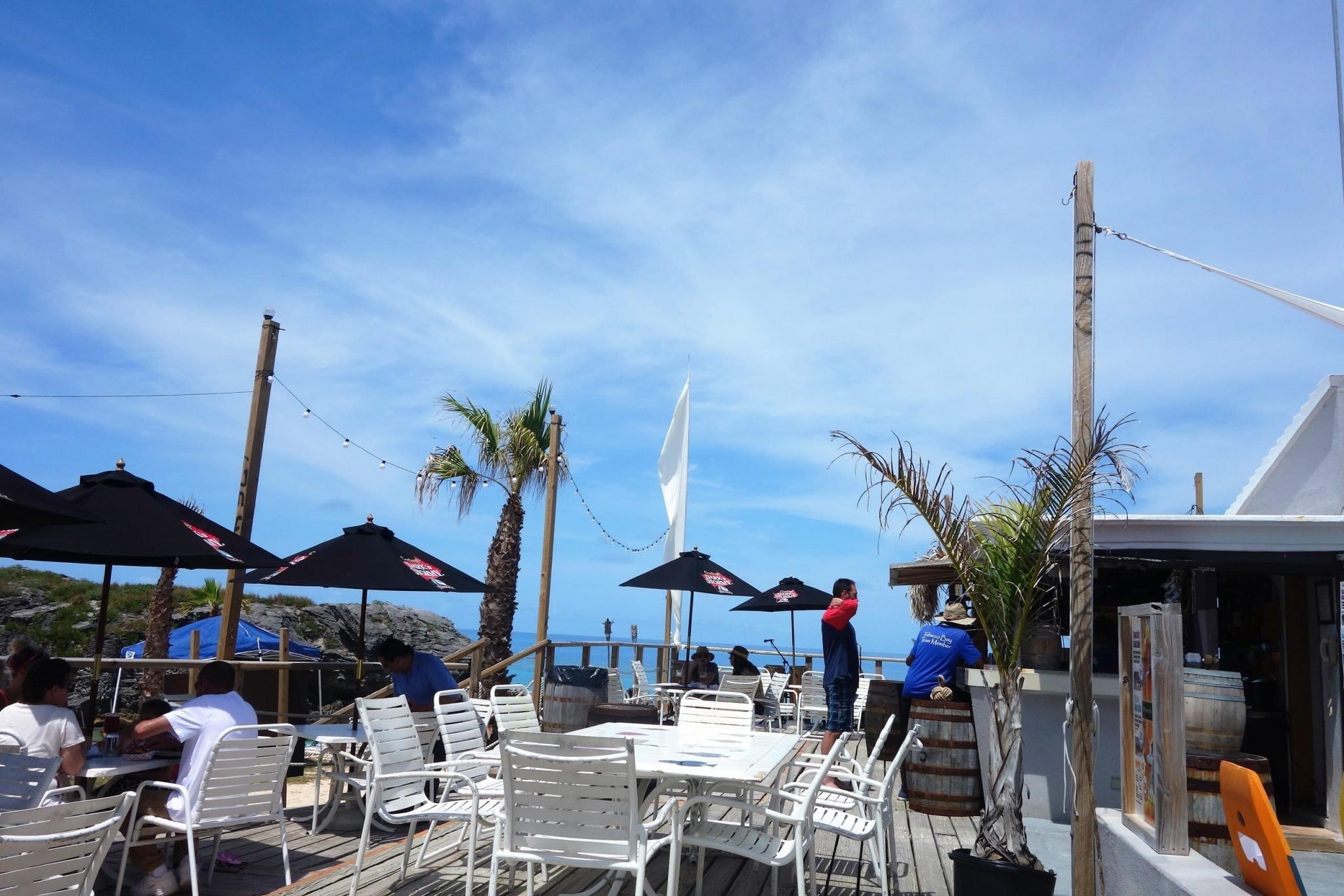 Summary
We spent most of our day in St. George exploring the downtown area and Fort St. Catherine, so we only had a brief stop at Tobacco Bay Beach to dip our toes in the water before we had to catch a return ferry to the Dockyard. The beach was clean with crystal clear water. It was relatively quiet the day we visited, but it was early in the season. The beach is pretty small in comparison to larger beaches like Horseshoe Bay Beach, so definitely something you should consider when visiting during peak times of the season.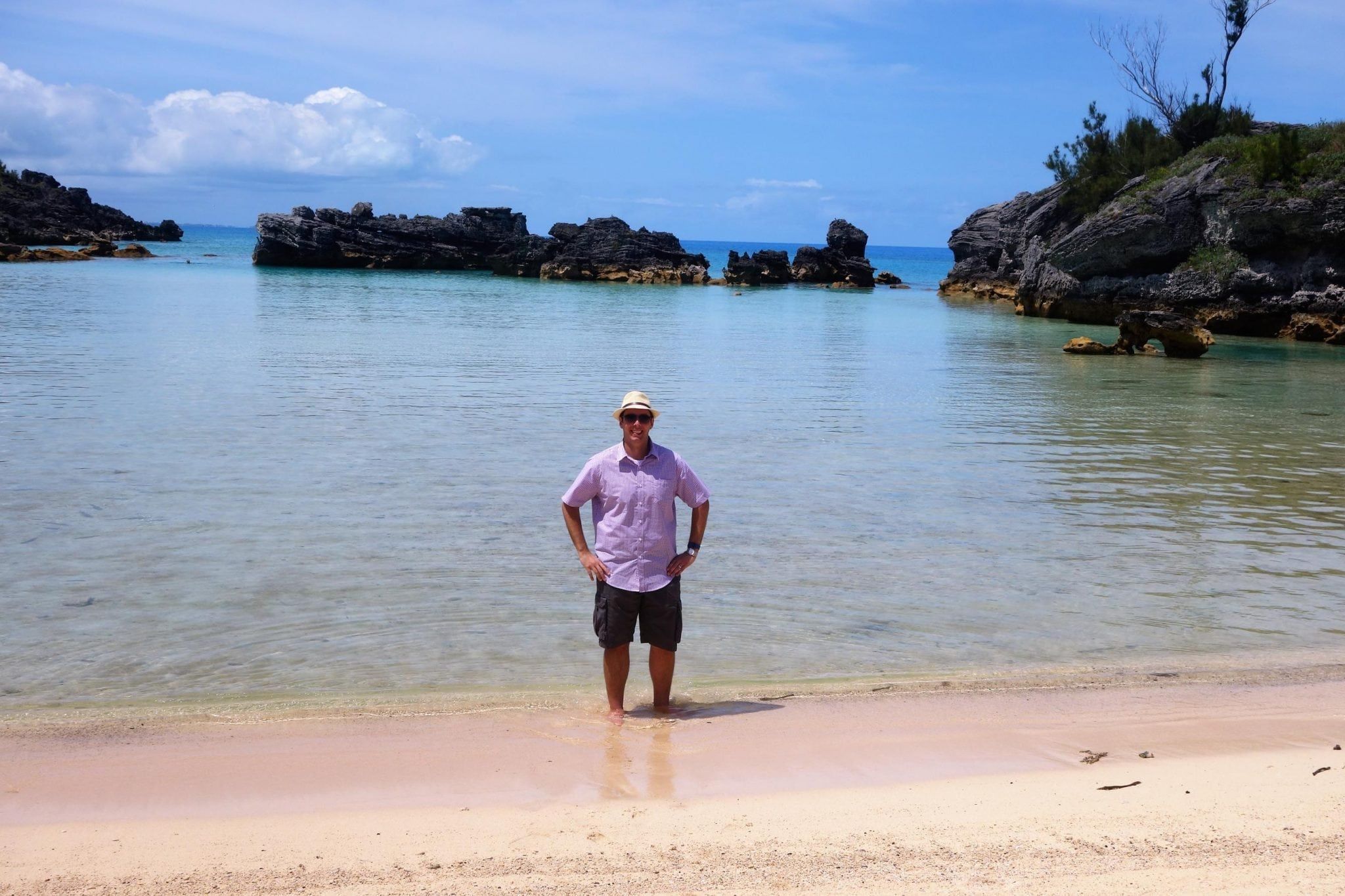 Of note, St. Catherine's Beach, located right next to the fort, is a hidden gem that you might want to consider if Tobacco Bay Beach is too crowded for your liking. This beach does not offer any amenities though, just beautiful sand and water.
Comments
Have you visited Tobacco Bay Beach Bermuda? What is your favorite beach to visit on a Bermuda cruise? Drop us an anchor below to help fellow cruisers plan the perfect beach day in Bermuda.