So, you're packing for your upcoming cruise vacation. You've made your packing list and checked it twice, but you are still worried you may have forgotten something essential. Aside from the obvious toiletries and clothing, here is our list of the 20 Essential Items to Pack for a Caribbean Cruise.
20 Essential Items to Pack for a Caribbean Cruise
Cruise Luggage Tags
Technically you won't pack these, but they will come in handy for your luggage. Don't waste time folding and stapling the cruise tags to all of your bags. These plastic, reusable holders make adding cruise tags to your suitcases simple and easy. They even come in various sizes to accommodate the most popular cruise lines. Carnival Cruise Line, Princess Cruises, and Norwegian Cruise Line cruisers will want to purchase these larger holders, while Royal Caribbean and Celebrity Cruises passengers will need to purchase these more slender holders.

Lanyard
While storage for your luggage tags is important, a place to keep your ship key card is equally important. Many cruisers will love the convenience of a lanyard. With a fun anchor pattern, a water-resistant pouch to store your key card, ID, and/or money, and a detachable clasp to make scanning easier, this lanyard makes the perfect cruise accessory.
Lounge Chair Towel Clips
No Caribbean cruise would be complete without a little relaxation poolside or on the beach. Don't let the wind stop you from enjoying the Caribbean sun. These decorative towel clips fasten to any lounge chair in a snap. Find the pair that matches your personality, and be sure to pack them for your next vacation.

Travel Games
While relaxing around the ship or perhaps on your balcony during a lazy sea day afternoon, you might want a deck of cards or a small travel game to keep you entertained. We like the dice game Quixx. A little brain-power and strategy can go a long way in this fast-paced game. Just make sure you haven't had too many frozen drinks if you plan to win.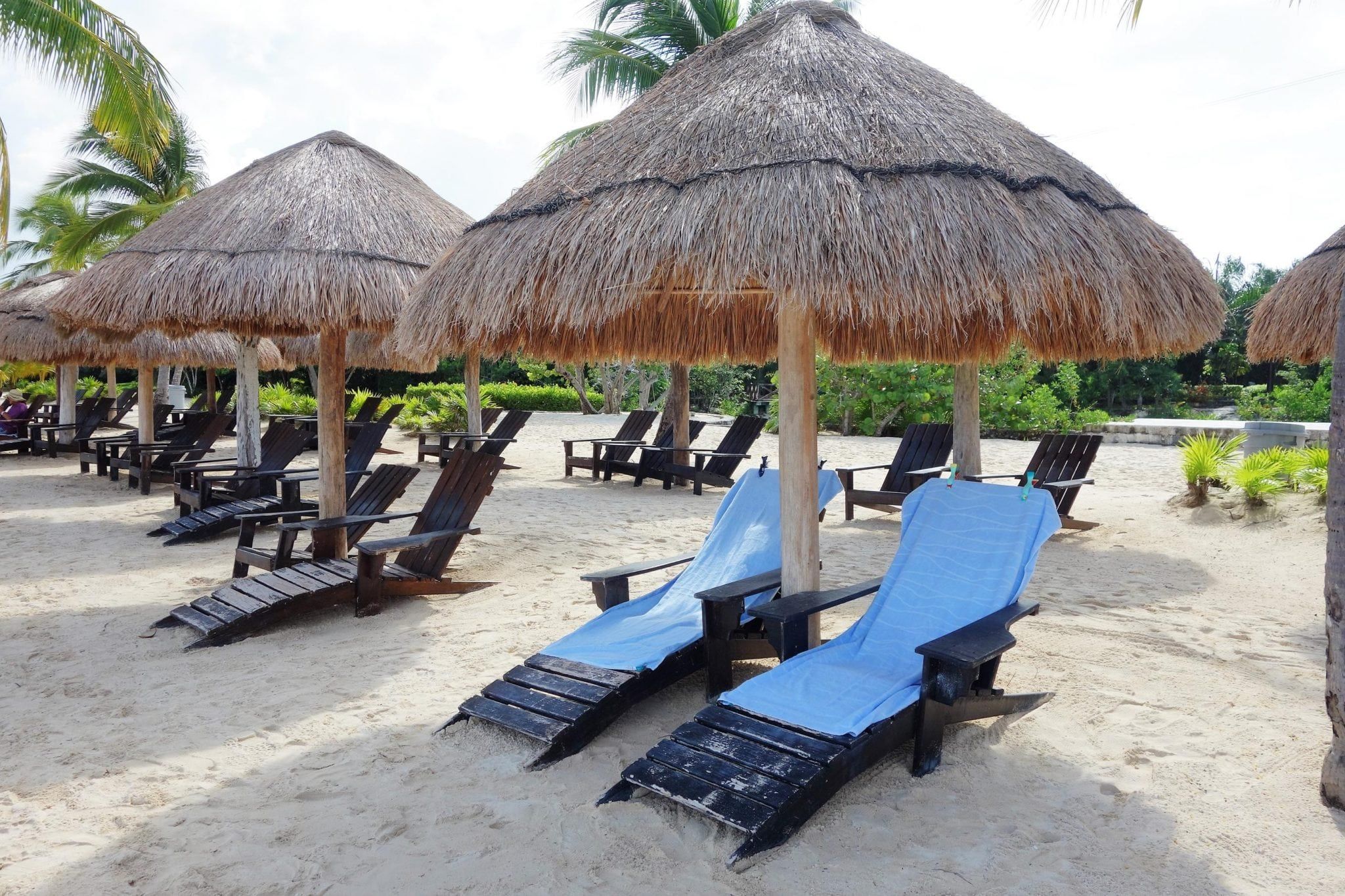 Polarized Sunglasses
You are going to want some protection from the sun whether you are planning for a beach break or venturing around historic town centers at your various ports of call. A good pair of polarized shades are the perfect accessory. A stylish pair of Ray Ban Aviators or Wayfarers is our pick.
Waterproof Cell Phone Case
You will also want to protect your "life line" when traveling, which means a sturdy cell phone case. We can't live without our Lifeproof cases for our iPhones. Drop proof, waterproof, and cruise tested, we swear by them. If you prefer a more natural cell phone experience, then we suggest an inexpensive waterproof travel case. These come in handy during a beach day or after a few frozen cocktails near the pool. Many options exist with additional pockets that can also hold things like your room key card and ID.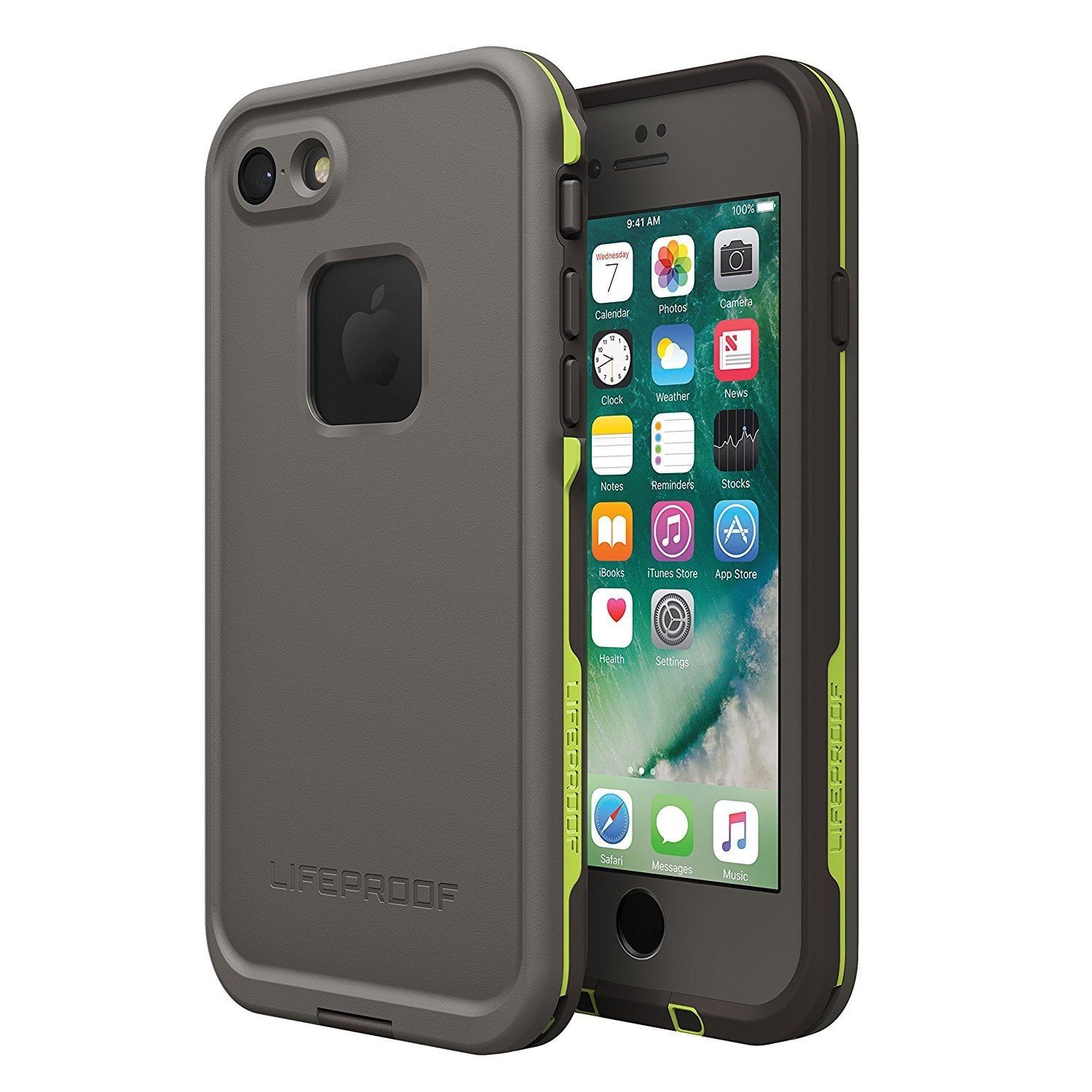 Water shoes
Depending on what type of shore excursions you have planned, you might need a pair of watershoes. We love Columbia's Drainmaker. These are an alternative to the traditional water shoe with a more sneaker-like look still providing all the features needed in a water shoe. They are lightweight, airy, easy to pack, and have a rubber sole for traction in slippery situations. They are designed for maximum drainage and quick dry capabilities. They are available in both Men's and Women's sizes and a variety of colors. They can be used for a variety of water-related excursions including kayaking, boating, or climbing Dunn's River Falls.
Yeti Travel Mug
While in the Caribbean sun, you will want to stay hydrated. With the Yeti Travel Mug, you can keep those cold drinks as cool as ice for hours at a time. There are plenty of styles and sizes from which to choose, including the tumbler with lid for those frozen drinks or iced coffee and the rambler bottle with cap to fill with water when going ashore. We never travel without our Yeti!

Insulated Wine Carrier
Speaking of insulating your drinks, what about your wine? If the cruise line permits you to bring two bottles of wine onboard, this nifty wine bottle carrier will ensure your beverages arrive safely. This trendy bag is insulated to protect your wine bottles from breaking during transit and is easy to carry and stow away. Furthermore, the neoprene material will mold itself to fit most 750ml bottles of wine.
Magnetic Hooks
While they may not sound too practical for some travelers, cruisers will understand why these hooks are so helpful. Small, yet strong, these magnetic hooks provide extra storage in those cramped cabins. Hang beach bags, clothes, hats, the daily activity schedule, and more; the sky is the limit. If you have some heavy-duty needs, you can get these magnets to hold up to 100 pounds.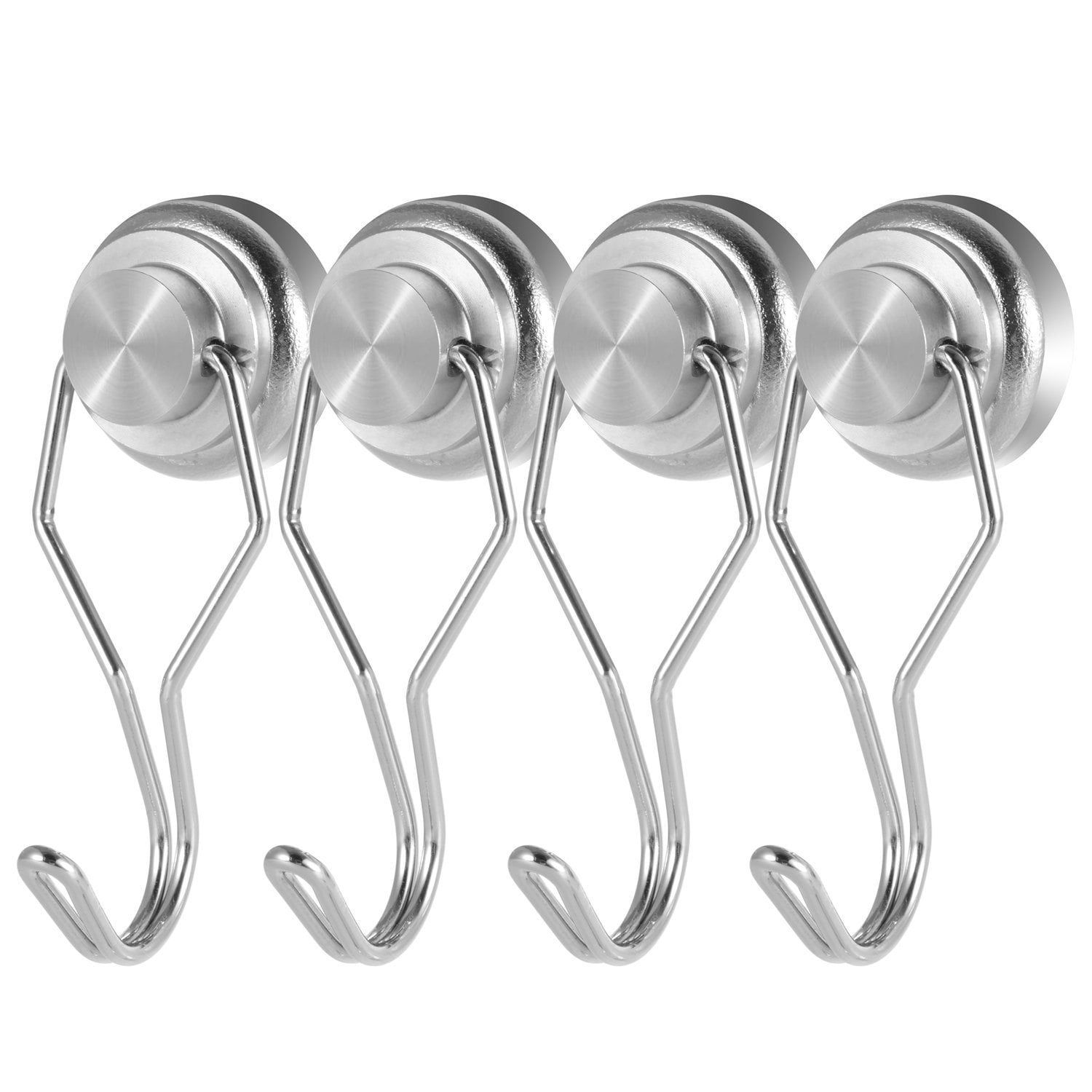 Grid-It Organizer
For added storage, another addition to our arsenal of gadgets is a cord organizer. With this time and space saving tool, all of your phone, tablet, and device cables and chargers can be stored neatly in one travel case. Our preferred option is the Grid-It Organizer. It comes in a variety of sizes and colors and even has a pouch to store your tablet. Now you can find the exact cord without all the hassle of digging through your bag and will never leave an accessory behind again.
Belken Travel Charger
With all your technology devices, you are going to need some additional outlets for charging. This small and compact device still tops our list of the best cruise gadgets. Charge your phone, cameras, and up to five devices with a mix of USB ports and traditional outlets. There are a few different variations of this device including some with rotating outlets. We never leave for a cruise, or any other vacation, without throwing this into our carry-on.

Portable Fan
For the hot afternoons in the Caribbean heat, you might need a little help cooling off. This small device can attach to your iPhone to provide a little breeze in any environment. Just plug this portable fan into your phone, and it will work off the power supply. The flexible design allows you to hold the phone or place it down and aim in any direction. While not the strongest fan on the market, it is the perfect size to take on the go, fitting easily into your day bag while ashore.
Portable Speaker
You can bring the party to the beach or essentially anywhere else that cruise ships travel. The water, sand, and snow proof Fugoo portable speaker fits easily into your beach bag. This small speaker packs plenty of sound with multiple processors for a 360-degree music experience that lasts up to 40 hours. A built-in microphone allows you to answer calls and access digital assistants like Siri, so you don't have to do a thing while on vacation.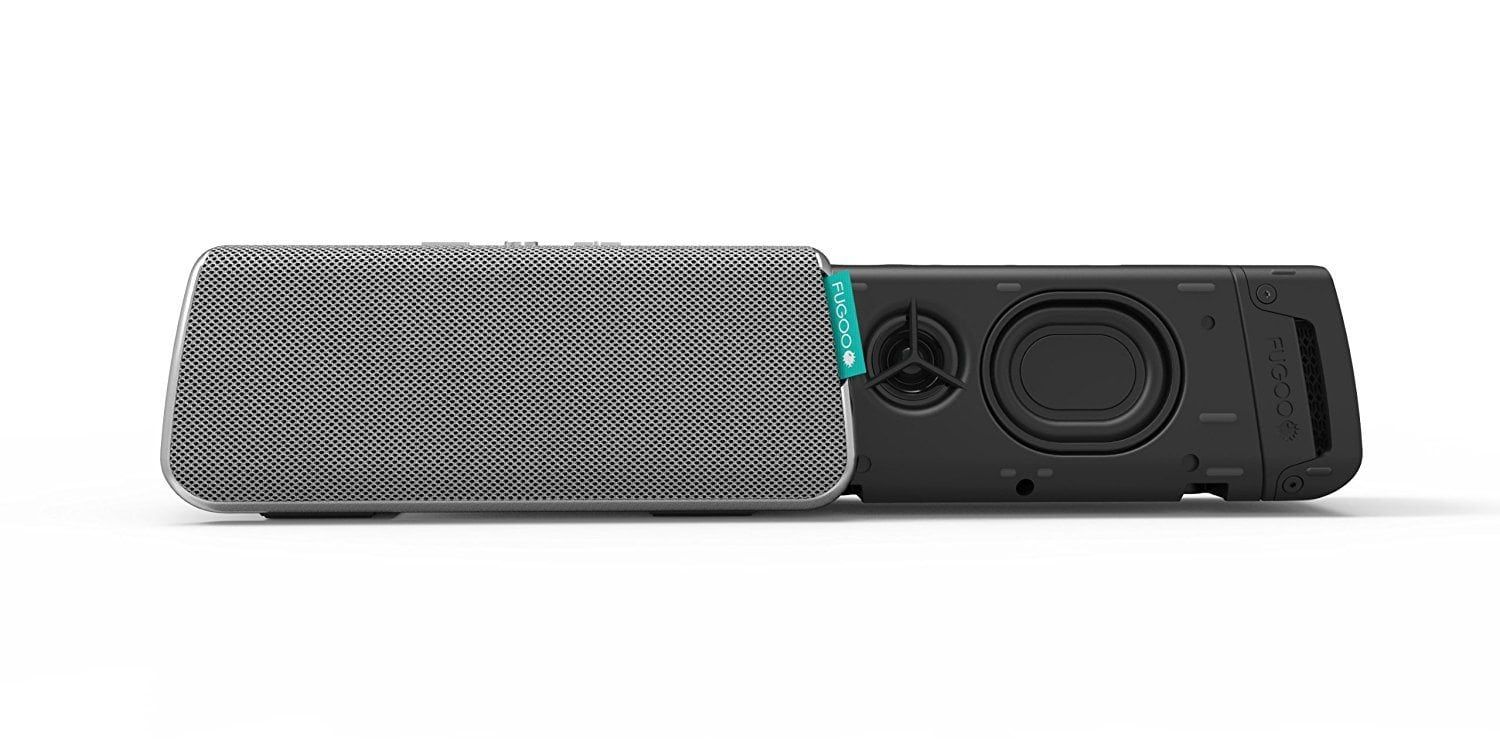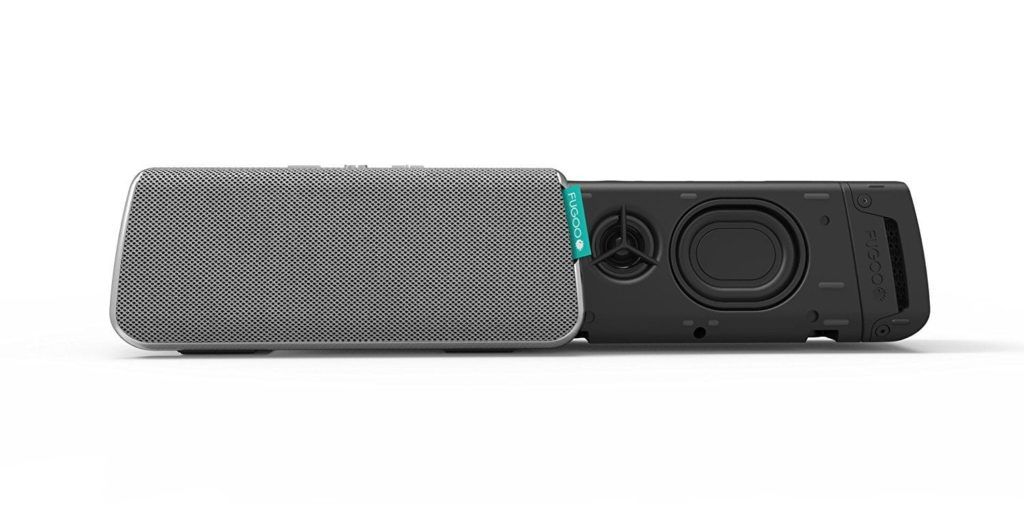 Fitbit Fitness Tracker
Well, if you want to burn some calories, you may have to do a little exercise. If you need some motivation, the Fitbit Charge 2 keeps track of your steps, decks climbed, and overall activity. It will also record your heart rate and fitness activity as well as calories burned during the day. Interchangeable bands also mean that you can customize the tracker to match your outfit. Even though you are on vacation to indulge a bit, you do not need to go completely off course with your workout routines.
Selfie Stick
If it's not on social media it didn't happen, right? The days of asking your fellow cruisers to take a photo of you are long gone. The new generation of selfie sticks gives you the opportunity to get that mandatory ship selfie without the hassle of stopping other travelers. The Fugetek selfie stick comes with multiple adapters for smart phones, cameras, and GoPros, extends up to four feet, and even has a Bluetooth remote to make snapping those photos even easier.
Camera
Do you want to capture amazing photos and videos on land and at sea? The newest edition of the popular go anywhere camera, the Go Pro Hero 5 is a waterproof movie studio in your pocket. 4K video, a 12 megapixel camera, integrated touch screen, and additional features that let you remotely control the device make this versatile camera a must for cruisers. If you are looking more specifically for higher quality photos, we recommend the Sony Alpha mirrorless camera. We have had this camera for almost a year now and love it.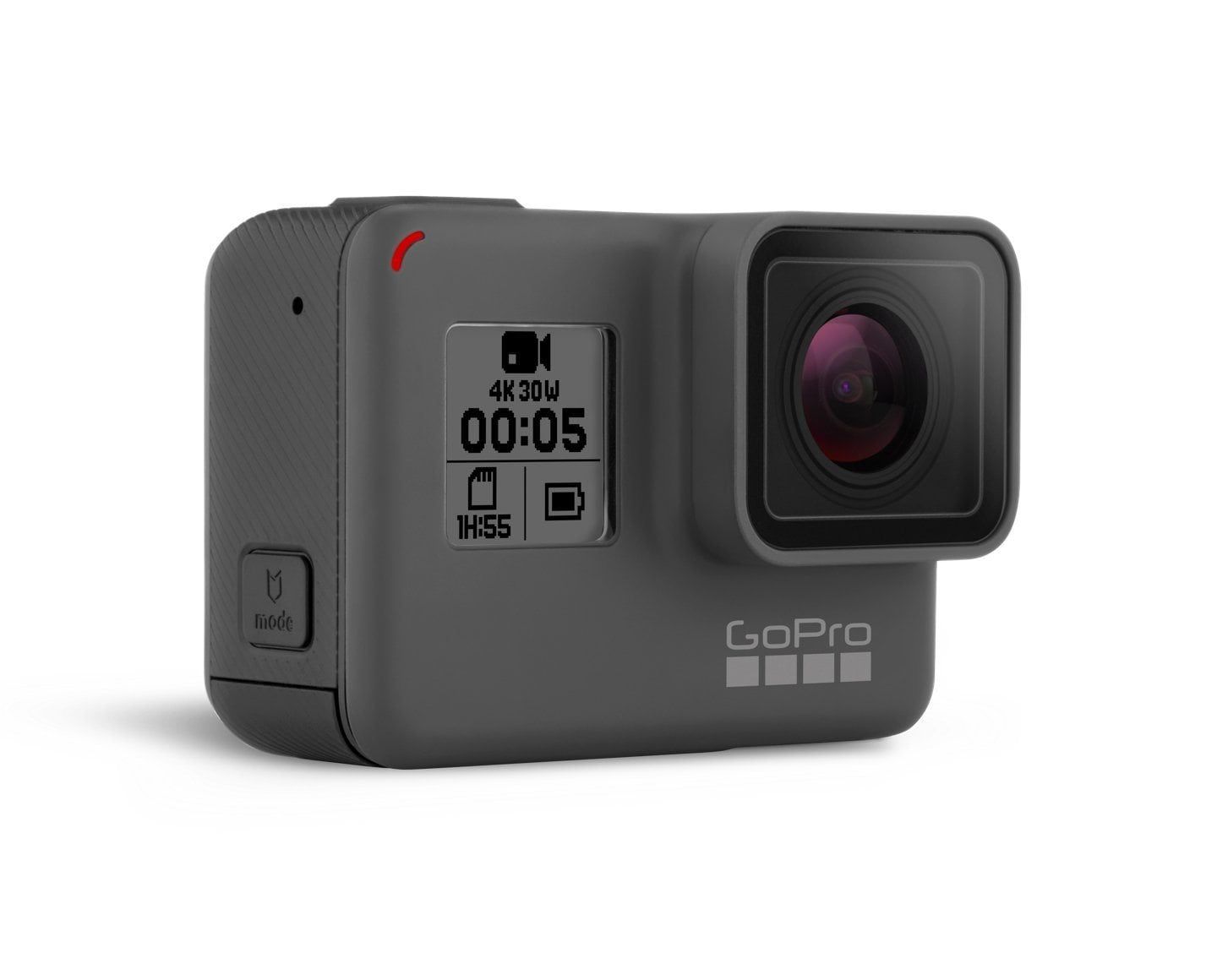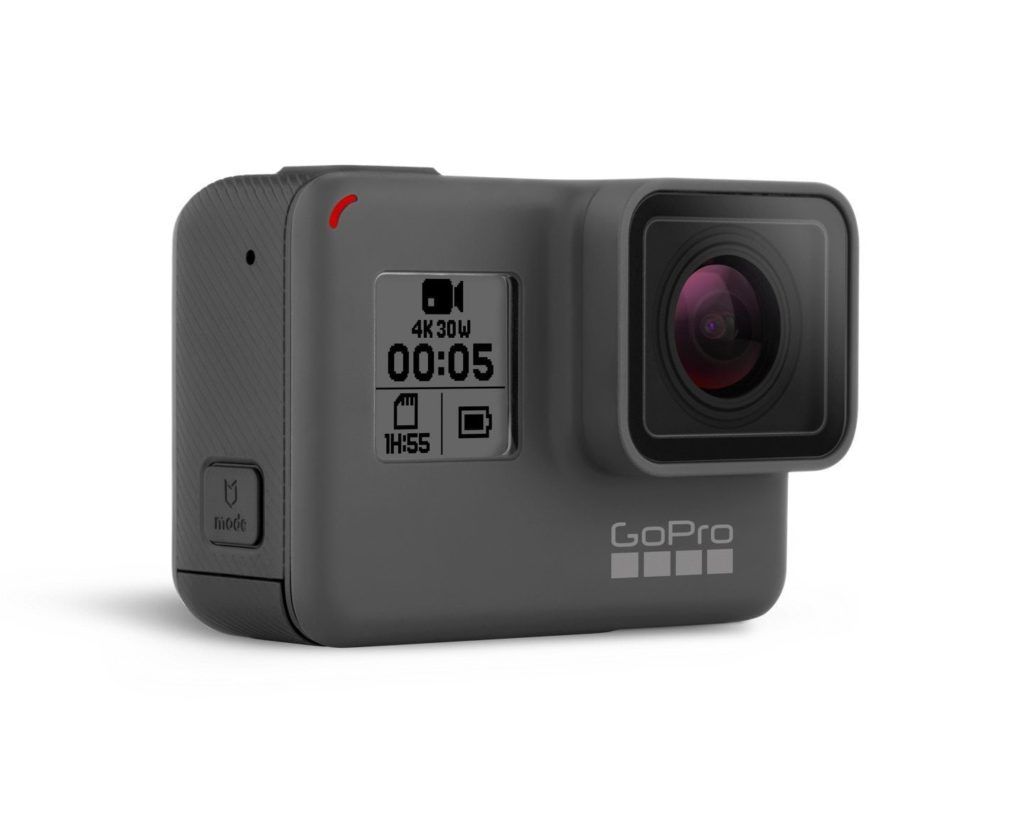 Rain Coat
The tropical weather in the Caribbean makes a rain shower possible at any time. That is why we always pack a lightweight rain jacket that can be taken on and off easily pending current weather conditions. An LL Bean or Columbia model that can be easily folded and stored away in your beach bag is essential. After all, you need room for all the other items you are going to bring ashore as well.
Beach Bag
You are going to need a durable yet stylish beach bag to store all these items, and nothing could be more appropriate for a cruise than a nautically themed one. This water resistant option comes in a select variety of colors and patterns and has zip closure pockets. Other cruisers might opt for a more secure option like the CoolBag that will keep your personals safe with a combination lock zipper and cable handles that can be secured to a lounge chair while you are enjoying yourself. There are plenty of pockets inside and a waterproof cooler at the bottom.
Packable Luggage Scale
And finally, if you are going to be packing all these essential items for your cruise, you will want to make sure that your luggage meets airline weight restrictions. Never pay luggage overage charges again with this durable travel luggage scale. Accurate and easy to use, you can quickly determine the weight of your bag with this device both pre-cruise and post cruise.
Comments
Do you pack any of these items for your cruise? What are your essential items to pack for a Caribbean cruise? Drop us an anchor below to tell us what gadgets you can't leave home without.