If you are a seasoned cruiser then packing for a Caribbean cruise is probably a breeze, but Alaskan cruises are not your typical cruises. Packing for an Alaskan cruise might seem like you are in unfamiliar waters, pun intended. Having sailed to Alaska twice now, we have put together this list of the top 10 essential items you need to pack for your next Alaskan cruise.
Keep in mind that the Alaska cruise season runs from May to September with some variations in temperature and precipitation. Our cruises were near the end of the travel season so may have been a bit cooler than if you travel during the peak times of July and August. Although, we did have unseasonably warm weather. When packing for an Alaskan cruise do check the average weather conditions during the month you are sailing, but always plan for the unexpected as well.
Packing for an Alaskan Cruise? The 10 Essential Items You Need!
Waterproof Footwear
Odds are you will probably be exploring the great outdoors during your trip to Alaska and with that comes the inevitable precipitation. In fact, Ketchikan, Alaska is arguably one of the rainiest cities in the world. So, a pair of rain boots or waterproof hiking shoes will be essential. Some options include Sperry duck boots, Merrell hiking shoes, or Hunter rain boots.
Raincoat
We can not stress enough that rain is very possible during your Alaskan cruise! You will want to be prepared with a lightweight and packable rain jacket that can be easily layered or stowed away pending current weather conditions. We both purchased packable raincoats for our cruise, and we were very happy that we did.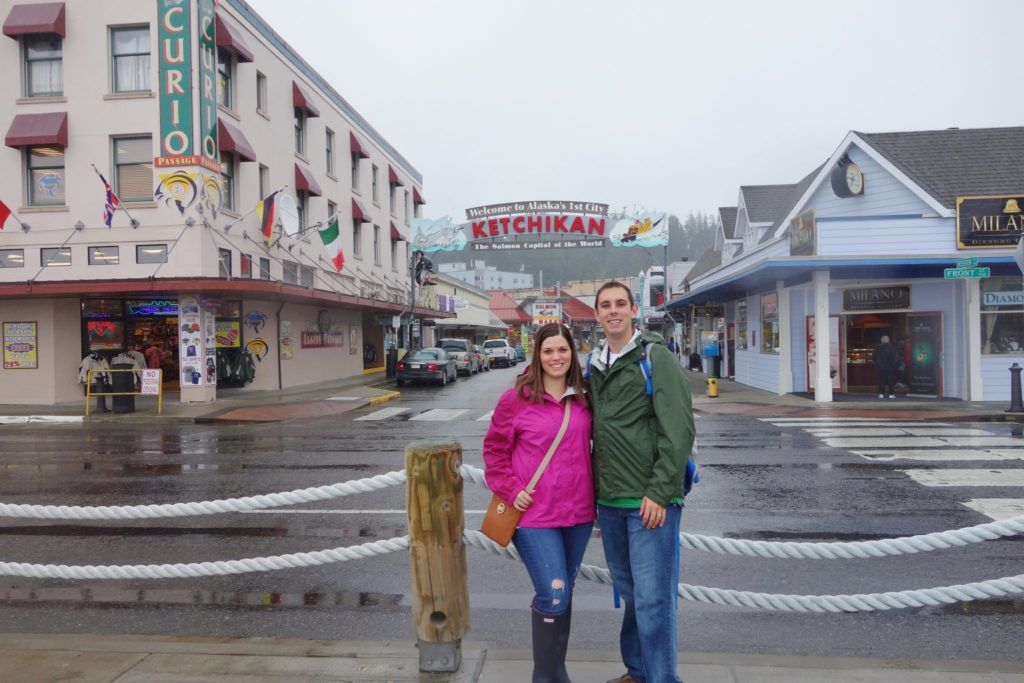 Layers
In Alaska, the swings in temperature throughout the day can be rather drastic so you will want to think layers. During our cruise, we experienced differences from high and low temperatures as great as 30 degrees (F). When packing for an Alaskan cruise, you will want versatile clothing, perhaps some thermal or moisture wicking garments. A fleece jacket, vest, or a 3-in-1 coat is essential to be prepared for all weather conditions.
Camera
When we think Alaska, the first things that come to mind are amazing scenery and wildlife encounters. That is why a good camera with zoom is necessary. We use the Sony Alpha 6000 and are very happy with this purchase, albeit rather expensive. Sure, the cameras on many smart phones are good nowadays, but we suggest using both. You can never have enough photo memories from an Alaskan cruise. You might also want to consider a portable power pack to keep your devices charged when going ashore.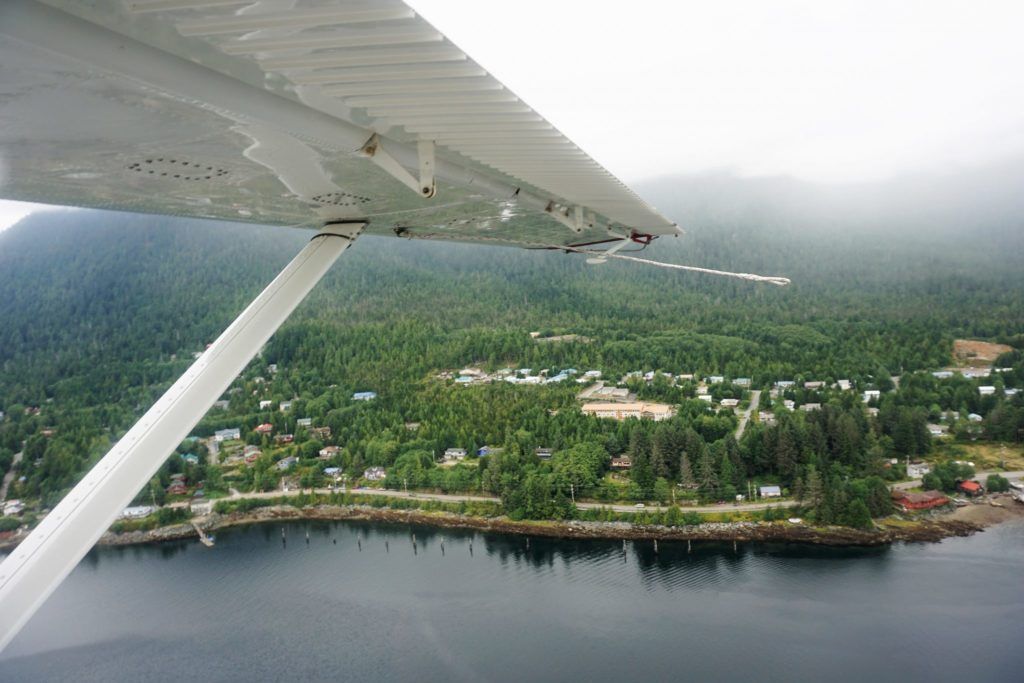 Binoculars
During your Alaskan cruise, you will probably plan one of the many wildlife excursions offered. Whether you are setting off to catch a glimpse of whales, bears, or eagles, you will want a pair of binoculars so you don't miss out on any of the action. Our binoculars also came in handy during our early morning sail into Tracy Arm Fjord and the Sawyer Glacier. We used them from our cabin balcony to get an up close look at these natural wonders.
Day Pack
With all the layers you will need to pack when going ashore during your Alaskan cruise, you will also want to make sure you have a water resistant daypack. You will want to choose one that has enough room to pack other items included in this list, as well as bottled water. We have an Eddie Bauer day pack and a Travelon crossbody bag that we take when going ashore.

Sunglasses
Even though you won't be in the Caribbean heat, you will still want to think about sun protection during your Alaskan cruise. The sun's reflection off the snow and ice will leave you wanting your sunglasses and some sunscreen for sure, so don't forget them when packing for your Alaskan cruise.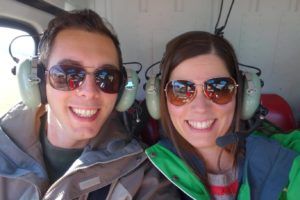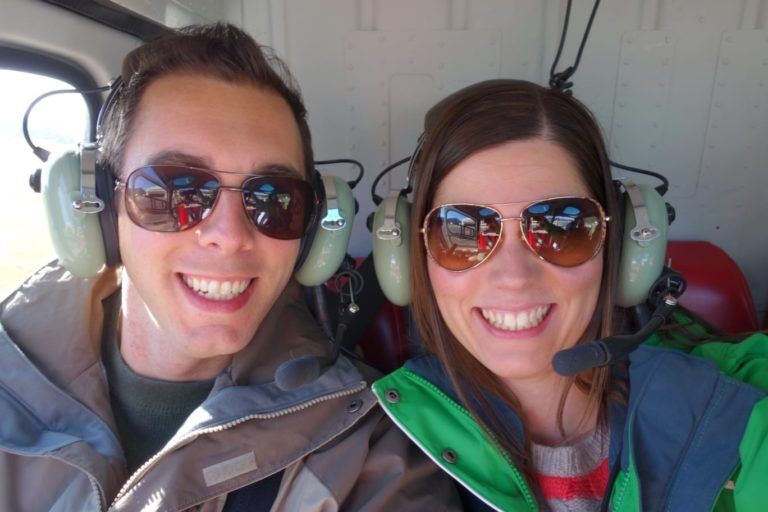 Yeti Water Bottle
When packing for an Alaskan cruise, a durable and reusable thermos is essential. We love our Yeti Rambler! This versatile bottle will help to keep a cold drink cold or a hot drink hot for hours. This will definitely be useful to keep your coffee or hot chocolate warm on those early Alaskan mornings. It is also convenient to take water ashore for all your day trips exploring the Alaskan wilderness.
Passport
Most Alaskan cruises will visit a stop in Canada as well. Whether you are visiting the Butchart Gardens in Victoria, BC, exploring Vancouver, or taking a trip on the White Pass Railway in Skagway, Alaska, you will need your passport. Be sure to check with your cruise ship or shore excursion operator before departing if it is necessary to take your passport ashore for the day.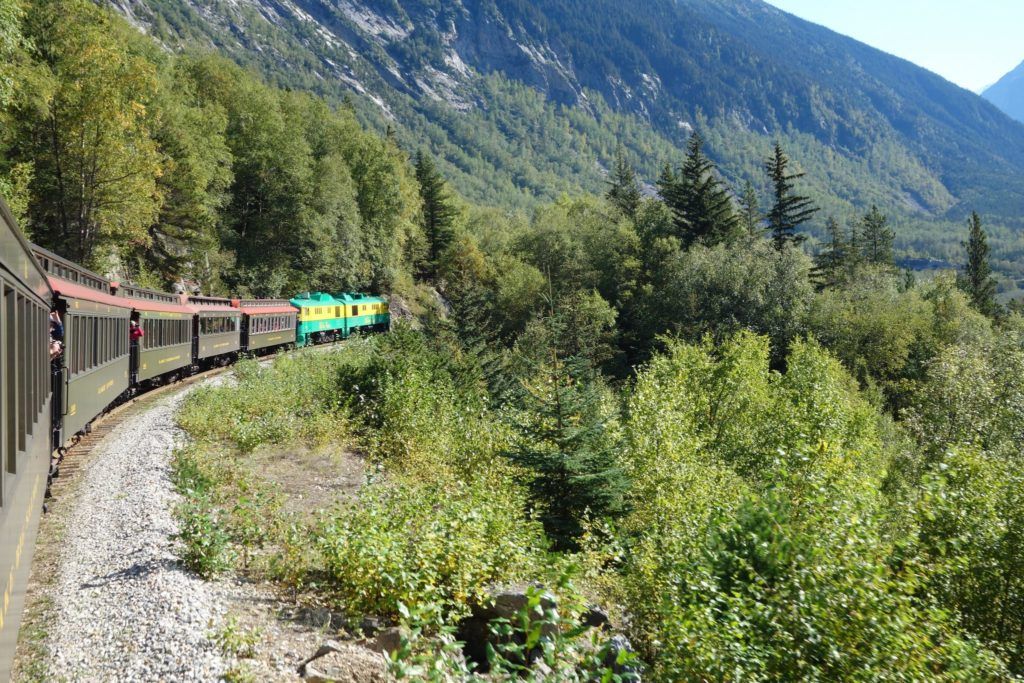 Related Post: Complete Alaska Packing Guide
Sense of Adventure
With so much to do and see, the most important thing everyone should pack for an Alaskan cruise is a sense of adventure! Whether you choose a whale watching excursion, a helicopter flight to a glacier, a dogsledding adventure, a floatplane ride, or a venture on the White Pass Railroad, have fun experiencing all that Alaska has to offer. If you need suggestions, we have our guides to the top things to do in popular ports of call like Juneau, Ketchikan, Skagway, and Victoria.
Comments
Have you cruised to Alaska? If so, are there any other essential items you recommend travelers pack for an Alaskan cruise? Drop us an anchor below to share your Alaskan cruise experiences and packing tips.