Scroll Down for our complete VIDEO review and analysis of the Royal Caribbean Drink Package!
Are you wondering if you should purchase a Royal Caribbean Drink Package? You are not alone, as it is a question we get quite often from fellow cruisers. Luckily, we routinely test out these packages to see if they are a good value. Over the past couple years, we've had the chance to test out the Royal Caribbean Drink Packages on several different sailings including Harmony of the Seas and Symphony of the Seas.

For us, the Royal Caribbean Drink Packages have always been a good deal, making our cruise more hassle free and saving us some money in the process. Thus, we have put together this post to help you decide whether the drink package is right for your next cruise.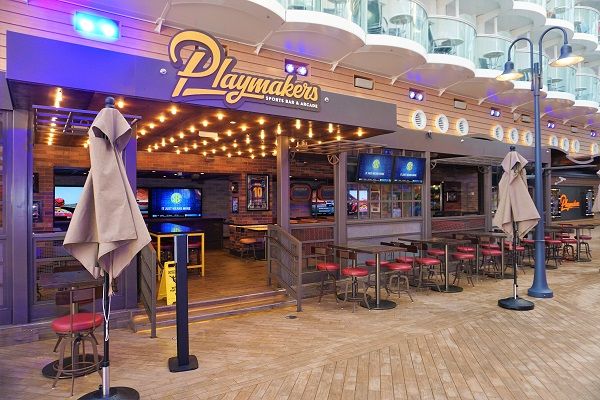 Ultimate Guide to Royal Caribbean Drink Packages 2019
Royal Caribbean Drink Package Basics
There are a few basic things you need to know about the drink packages before we dive into the details of each option.
-Each drink package is priced per day, per person and must be purchased for the entire duration of your cruise.
-An additional service charge (18%) will be added to the total purchase price of a drink package at checkout.
-You can purchase the drink package online pre-cruise or once onboard during the first few days of your cruise.
-Beverage packages are non-refundable and non-transferable.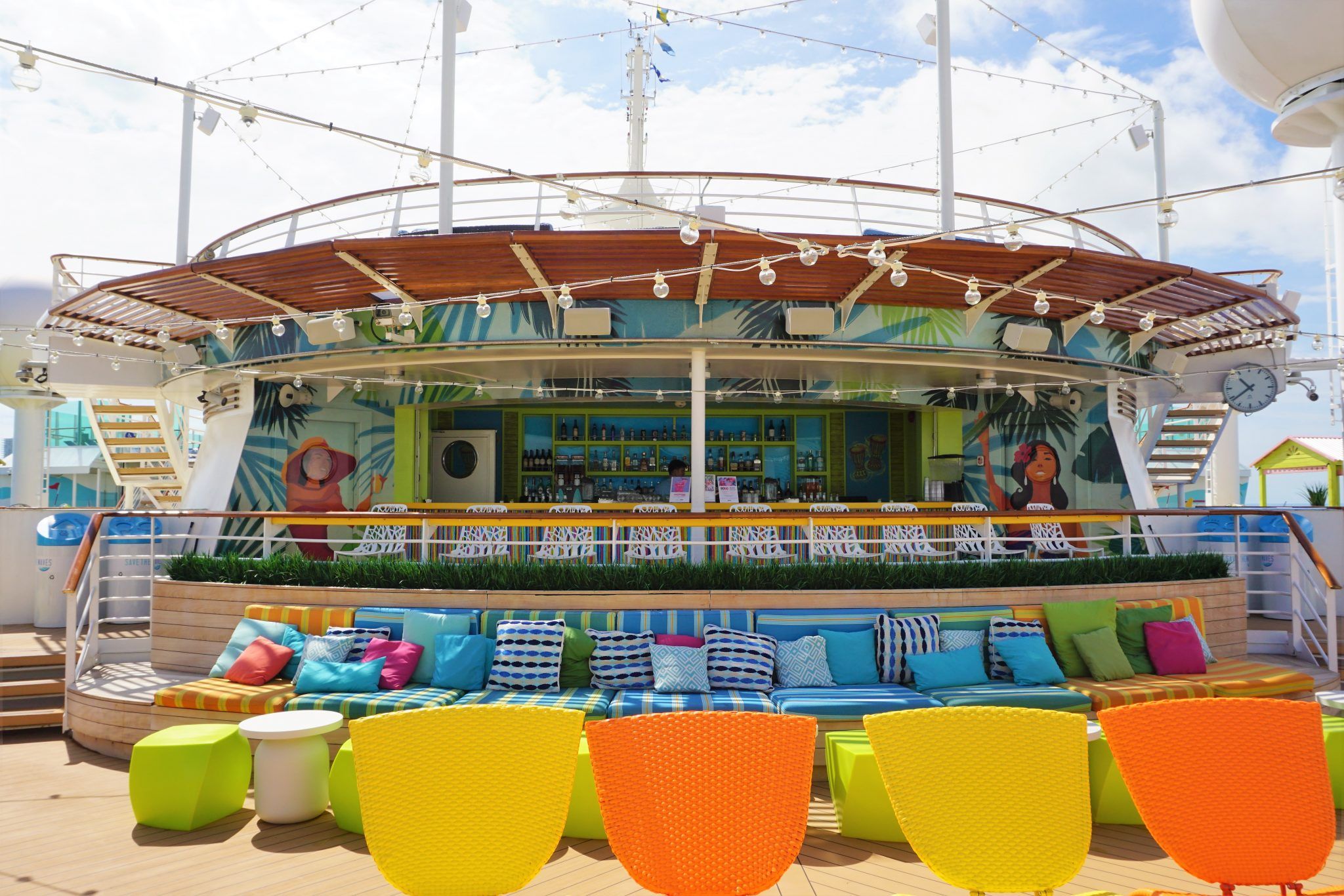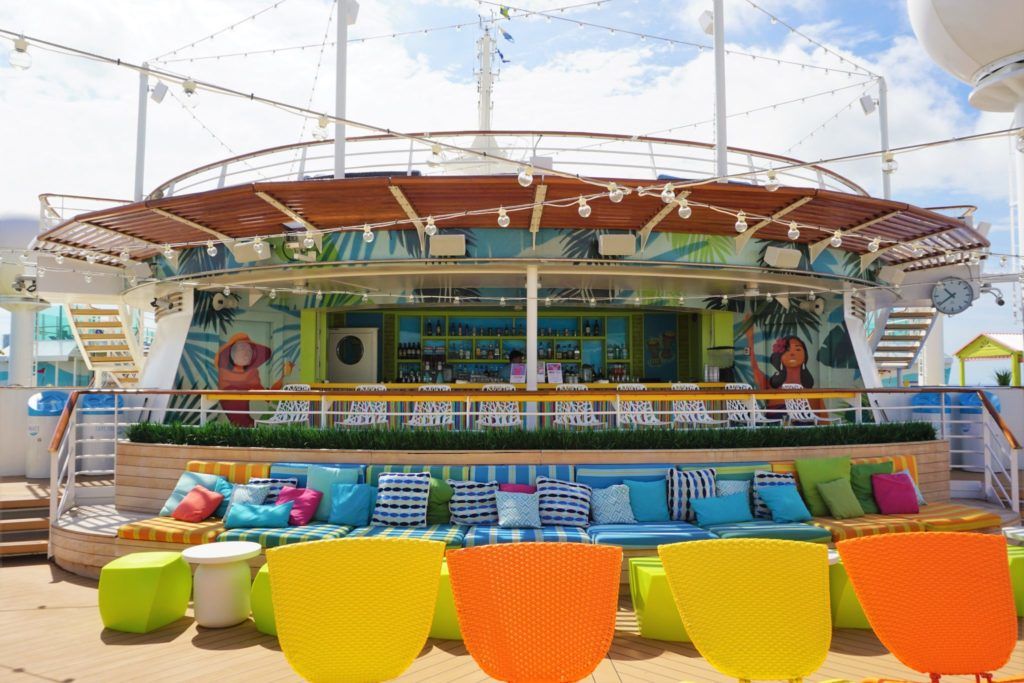 -Both guests in the stateroom do have to purchase the package.
-The package covers beverages purchased at onboard restaurants, bars, and lounges. It also works on the cruise line's two private islands, Perfect Day at CocoCay and Labadee, Haiti.
-You are allowed to get one drink at a time, whether it is alcoholic or non-alcoholic. In addition, you must show your sea pass card (or Wow Band) every time you order a beverage.
-The Royal Caribbean Drink package is "unlimited" for the duration of the cruise. Although, do consume responsibly as the company has the right to deny you service if you are intoxicated.
Non-Alcoholic Royal Caribbean Drink Packages
Classic Soda Package
The Classic Soda Package is a popular choice for families with children. As of 2019, adults and children now pay $12.99 (plus gratuity) to enjoy unlimited amounts of soda from the bars and restaurants onboard the ship and at the private islands. This does not include cans of soda or soda ordered through room service.
When you purchase this plan, you get a souvenir cup that can be used at such locations. Do not lose this cup, as you will be charged an additional $9.95 for a new one.
Many Royal Caribbean ships are outfitted with Coke Freestyle machines. Therefore, you can make your own crazy soda concoctions using your souvenir cup if you purchase this package. Note, only those with souvenir cups can utilize the Freestyle Machines. You cannot purchase a drink at these machines.

Soda is priced around $2.50, meaning that you will need to drink about six servings a day to "break-even".
Royal Refreshment Drink Package
If you want more options than just soda in your non-alcoholic drink package, then the Royal Refreshment package might be right for you.
In 2019, the Royal Refreshment package will cost cruisers $29 per person, per day. Once onboard, this plan gives cruisers unlimited choices of premium coffees and teas, soda (including the souvenir cup), bottled water (both sparkling and still), freshly squeezed orange juice, and non-alcoholic frozen drinks.
Essentially, you can enjoy almost any non-alcoholic beverage on this package. There are only a few exclusions, such as Starbucks purchases on Oasis-class ships.

While we often get the alcoholic package, we can see how this package would be a good value for those who do not drink alcohol. With specialty coffees priced at about $4.50, frozen virgin drinks priced around $6.50, freshly squeezed juices around $4.50, bottled water at $2.50, and $2.50 for a soda, it takes about 6-8 drinks to hit the break-even point.
Deluxe Drink Package
A few years ago, Royal Caribbean revamped the alcoholic drink packages. Now, the cruise line offers only one alcoholic package, known as the Deluxe Drink Package. Many cruisers refer to this as the unlimited drink package, as it includes essentially all alcoholic and non-alcoholic drinks.
Now in 2019, the prices of this package will vary from $63 to $70 a day (plus gratuity) . Pricing will be based on the ship, with newer and larger ships charging the $70. Note, these are the "onboard prices". Typically, drink packages can be purchased pre-cruise using the online cruise planner for cheaper.
This plan covers all alcoholic beverages, including beers, wine by the glass, and cocktails up to $13. This allotment covers basically all 16 oz beers on the ship and a decent selection of red and white wines at the onboard restaurants and bars.

The package also includes most liquor and premium spirits. Brands such as Grey Goose, Tito's Vodka, Patron, Johnny Walker Black Label, and Dewar's 12 scotch are all included, as are Premium and Classic cocktails.
However, the cruise line does now have Signature Cocktails, which are not completely covered in the package (See the recent bar menus). These new offerings will cost you $2 (plus service charge) above the allotment. Of note, there are very few wines on the Vintages menu that are included in the package.
Classic cocktails are priced around $10, and Premium cocktails are about $13 (Prices may vary slightly by ship and/or by region.). With the average wine price on the standard menu around $10 as well, you will need to consume about 6-7 of these drinks a day to break-even.
Beer drinkers will have to drink a bit more. With beers priced around $7, you will have to put down about 9-10 drinks a day to hit the magic number.
Of course, this does not include any other non-alcoholic beverages that you may get throughout the day that are also part of the package.


How Do the Royal Caribbean Drink Packages Measure Up?
This brings us back to the original question, are Royal Caribbean drink packages a good value?
Well, if you take a look at our breakdown below from a 7-night Harmony of the Seas cruise, you can see the answer is yes. We tracked all beverages consumed, per day, per drink category, to determine the value of getting the drink package.
Below are the total purchases we made during the cruise, which included 3 days in port and 3 full sea days (plus embarkation day and disembarkation morning).
| | | | |
| --- | --- | --- | --- |
| Drinks | Price | Total Drinks | Total |
| Bottled Water | $2.50 | 43 | $107.50 |
| Specialty Coffee | $4.50 | 21 | $94.50 |
| Beer | $7.00 | 9 | $63.00 |
| Signature | $15.00 | 1 | $15.00 |
| Premium | $13.00 | 33 | $429.00 |
| Classics | $10.00 | 31 | $310.00 |
| Wine | $13.00 | 2 | $26.00 |
| | Total | 140 | $1,045.00 |
| | | Service 18% | $188.10 |
| | | Total Costs | $1,233.10 |
Over the week, we consumed a total of 140 drinks (combined) for the two of us. Sixty-four of those drinks (45%) were non-alcoholic- bottled waters and specialty coffees. We averaged about 5.5 alcoholic drinks a day, which really is not hard to do if you have a few poolside drinks, dinner cocktails, and then a couple during the shows or nightly entertainment.

Paying out of pocket for the drinks, the total (with the service charge) would have been $1,233.10. Onboard, the drink package was priced at $65 a day, per person ($70 effective 2019). The cost for the two of us to get the drink package on the first day of the cruise would have been $1073.80 ($1156.40 effective 2019). So, the package would have saved us about $160 ($77 effective 2019). But, we actually purchased our drink package prior to cruising and saved 25% on the package.
So, we only paid a total of $792.96 for our beverage packages. This meant we saved a total of $440.14 or about 35% by getting the package as opposed to paying a la carte for each drink!
Ultimately, you need to know your own habits and consider the ports of call when deciding if the plan works for your vacation. One of our stops included the company's private island, Labadee, which meant our drinks there were also included in the plan. Who can pass up a frozen labadoozie?
We also purchase a significant amount of bottled water and specialty coffee on a cruise which helps the bottom line. For us, the beverage package is a cost savings even with the new 2019 pricing.
Related Post: Harmony of the Seas Cruise Review
Comments
Have you purchased one of the Royal Caribbean drink packages on a cruise? Let us know your experiences with the beverage packages, whether good, bad, or a little tipsy. Drop us an anchor below to help fellow cruisers make the right call when it comes to purchasing drink packages.