It has been just over a week since we returned from our last cruise on Royal Caribbean's Freedom of the Seas. Like many of you, we have had upcoming cruises cancelled and remain uncertain of just when we will be able to step back onboard a cruise ship. While we remain optimistic that the cruise industry will rebound after this crisis resolves, there are certain elements about cruising that we can't help but miss, especially during these days of social distancing and quarantine. In this post, we share the 10 Things We Already Miss about Cruising and the One Thing We Don't.


10 Things We Already Miss About Cruising and the One Thing We Don't
The Dining Options
While we do use a meal delivery service, we can't help but miss all the dining options onboard a cruise. From the exquisitely prepared 3-course meals in the main dining room to the endless lunch and snack options, our refrigerator just doesn't compare. Plus, who really wants to do all that cooking anyway? For now, we will have to settle for our pre-picked meal plan and whatever snacks we can find on the barren supermarket shelves. However, we can certainly still dream about our favorite Italian dishes from NCL's new Onda by Scarpetta or Royal Caribbean's new Giovanni's Kitchen and Carnival's melting chocolate cake!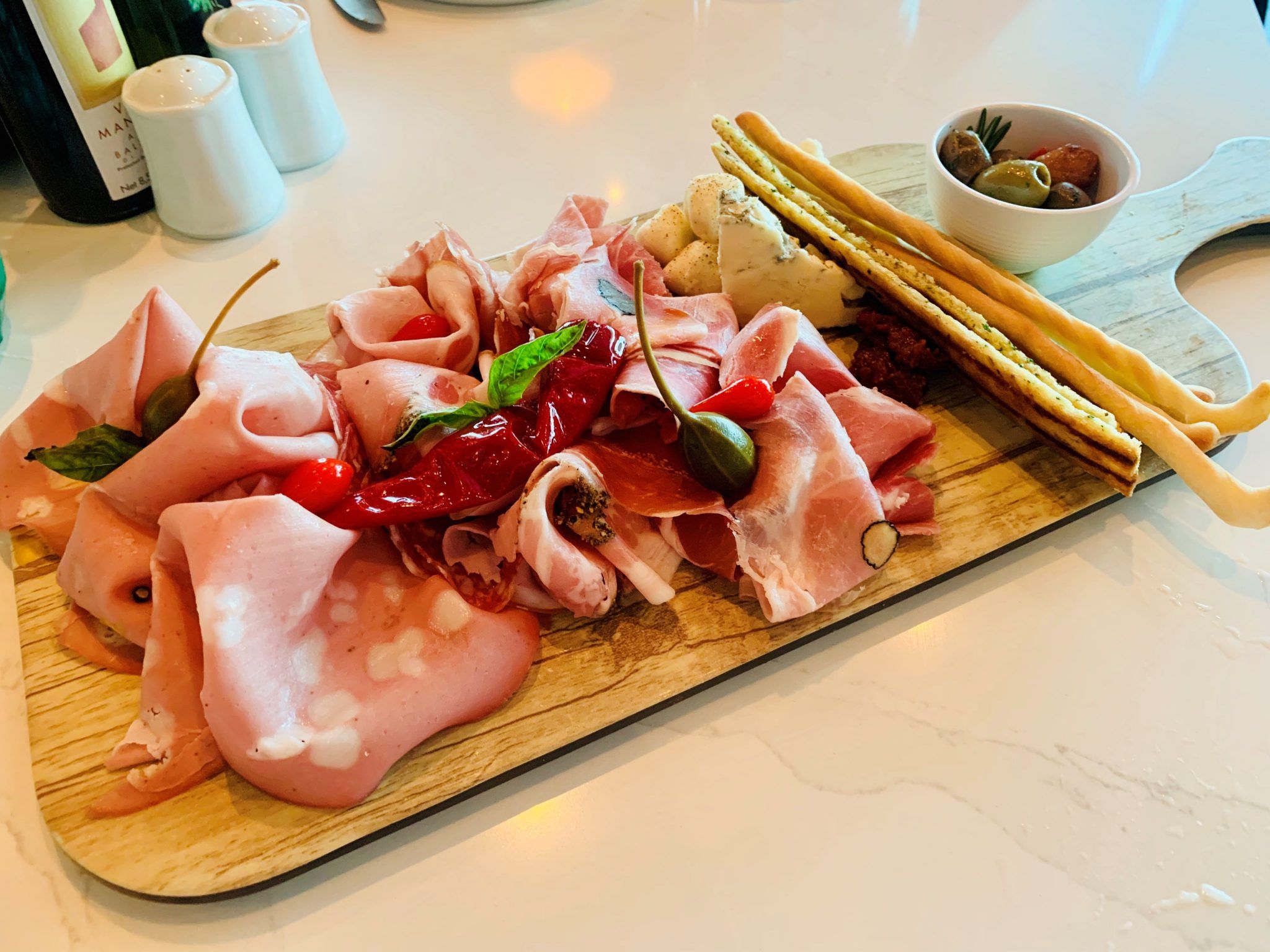 The Pool Deck
Being quarantined would be a whole lot easier if we lived in a warmer destination. Living in the northeast region of the United States means there is no relaxing poolside or catching a tan at any point in our near future. As our vacation tan starts to fade, we are really missing the pool deck of a cruise ship, especially the Caribbean pool deck on Royal Caribbean's newly amplified ships. There is just something so relaxing about lounging poolside with some music, a drink in hand, and ocean breezes.
Related Post: Royal Caribbean's Freedom of the Seas Scorecard Review
Thrilling Onboard Amenities
While we do like some pool time, we also love all the thrilling amenities onboard modern day cruise ships. With most public venues closed in our state, there is not a lot to do right now. This leaves us reminiscing about zooming around Norwegian Cruise Line's racetrack, pedaling high above the ocean on Carnival's SkyRide, and plunging down Royal Caribbean's Ultimate Abyss slide. Not to mention, there are ropes courses, waterslides, mini golf, laser tag, and so many other fun outdoor activities on cruise ships.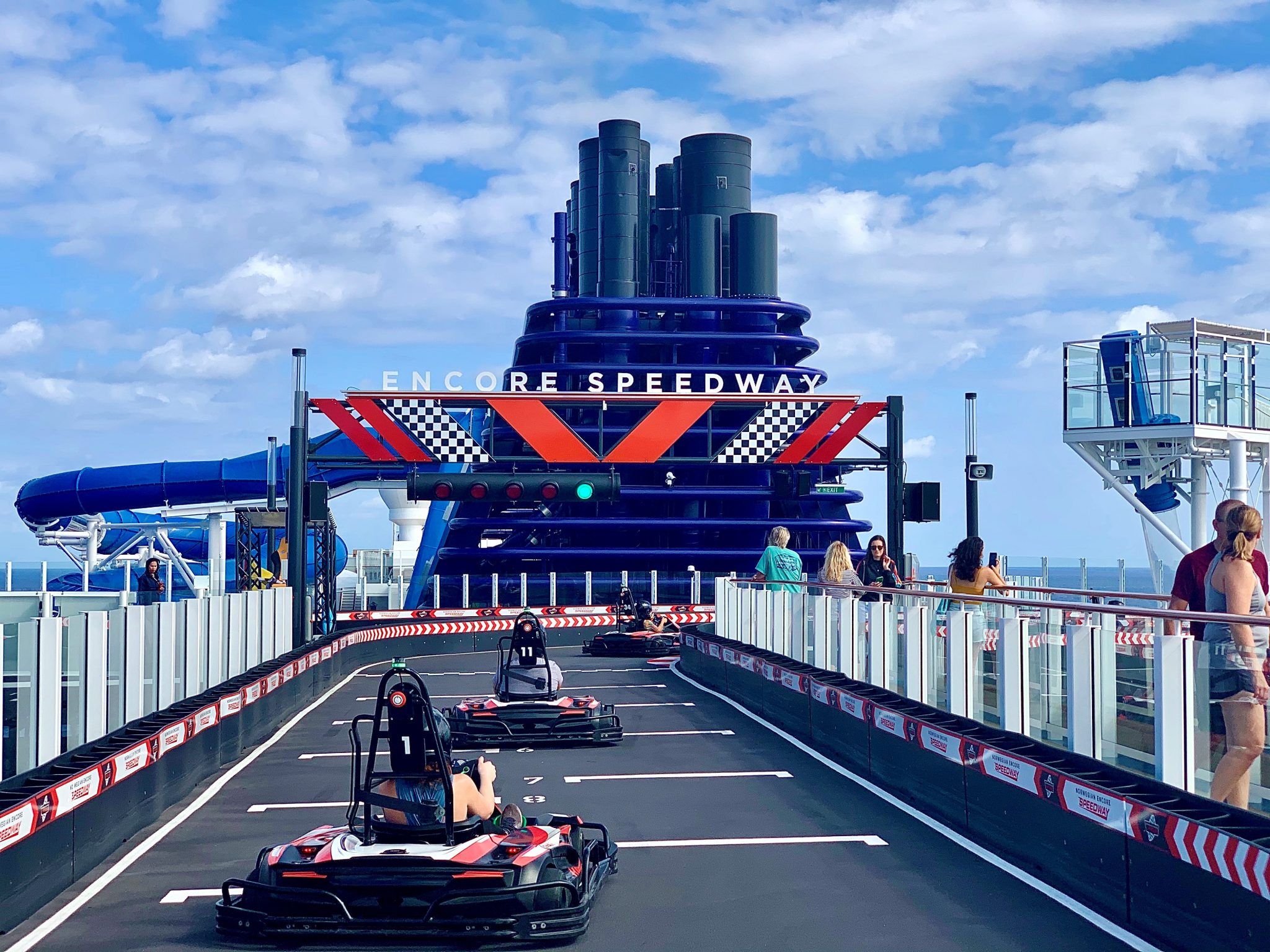 Service with a Smile
While on a cruise, there is not a care in the world. The helpful staff are there to meet all your needs. There are the friendly bar servers who know your drink order by heart. The amicable waitstaff who ensure your meals are delivered just the way you like and perhaps offer you that second lobster tail. Then there's the activities team that makes sure you are entertained morning, noon, and night. After all, that's what we all crave on vacation. Let's just say that DB is not doing such a good job back at home!


Our Stateroom Attendant
Further, there is no turn down service, towel animals, or all those other little things that the stateroom attendants provide on a cruise. We love returning to the cabin each night to see which towel creation is awaiting. Back home, we are responsible for making our own bed. Or, making ourselves believe that no one will see our unmade bed since everyone is social distancing, right? It's these little things that make us so appreciative of the hardworking crew onboard cruise ships.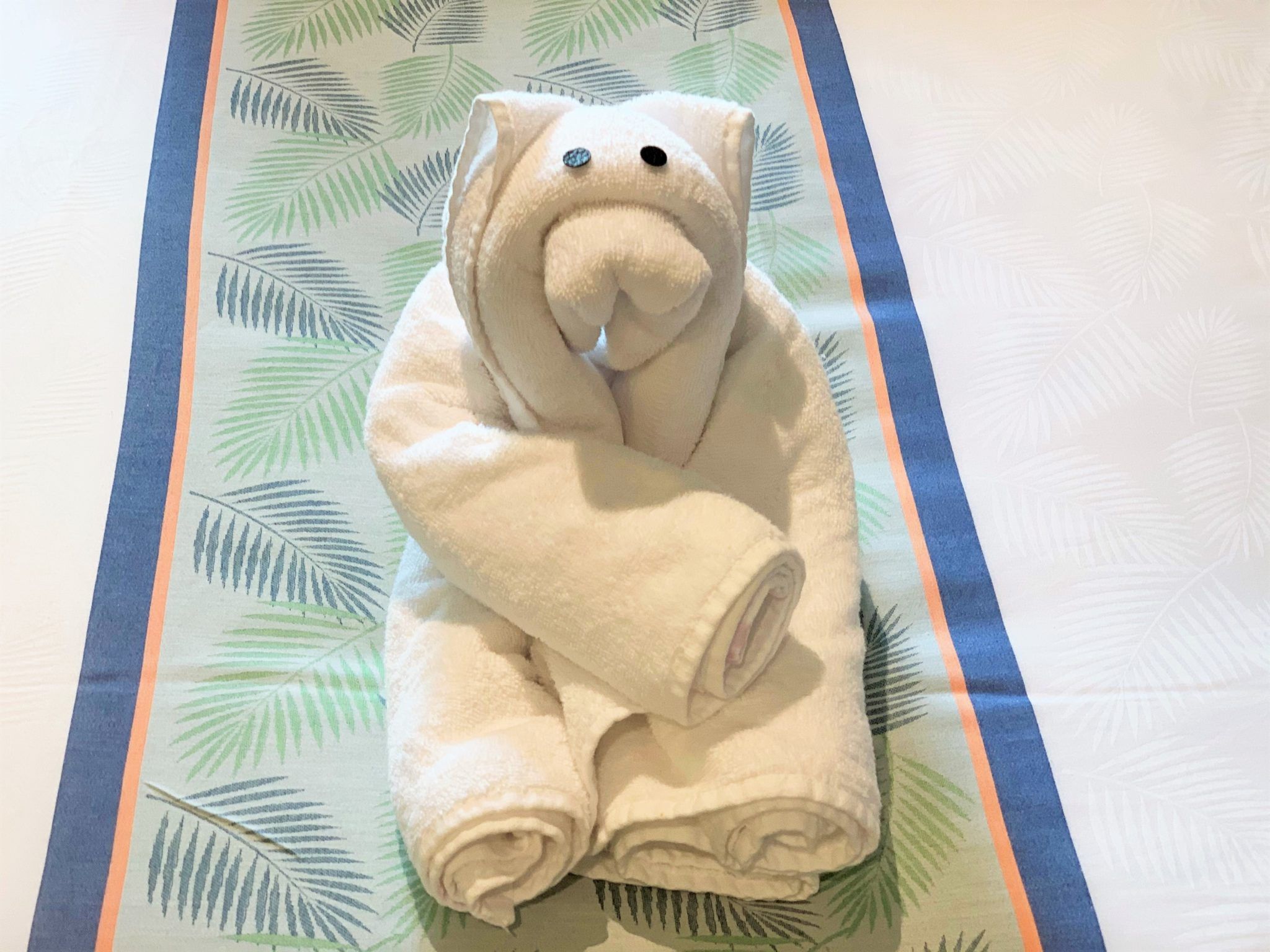 Social Gatherings
In these recent days of social distancing, I think we are all missing the social interactions and gatherings that occur on cruise ships. This includes everything from the 70's and 80's themed parties, to the White parties, and Silent Discos to the camaraderie in friendly game shows and poolside competitions. There's also gatherings like Top Tier events and the Captain's Reception where you can socialize with other like-minded cruisers. Until then, cruisers are taking to virtual gatherings and interactions on social media.
Related Post: Cruising is Cancelled….Now What?
Signature Cocktails
When you are home on a Friday or Saturday night with no where to go, you really start missing all the signature cocktails that you can order on cruise ships. The martinis from Celebrity's martini bar, the mojitos from NCL's Sugarcane mojito bar, and the exclusive craft brews from Carnival are some that come to mind. Of course, there are other poolside favorites like the mango meltdown and the lava flow as well. I guess we need to start perfecting our bartending skills!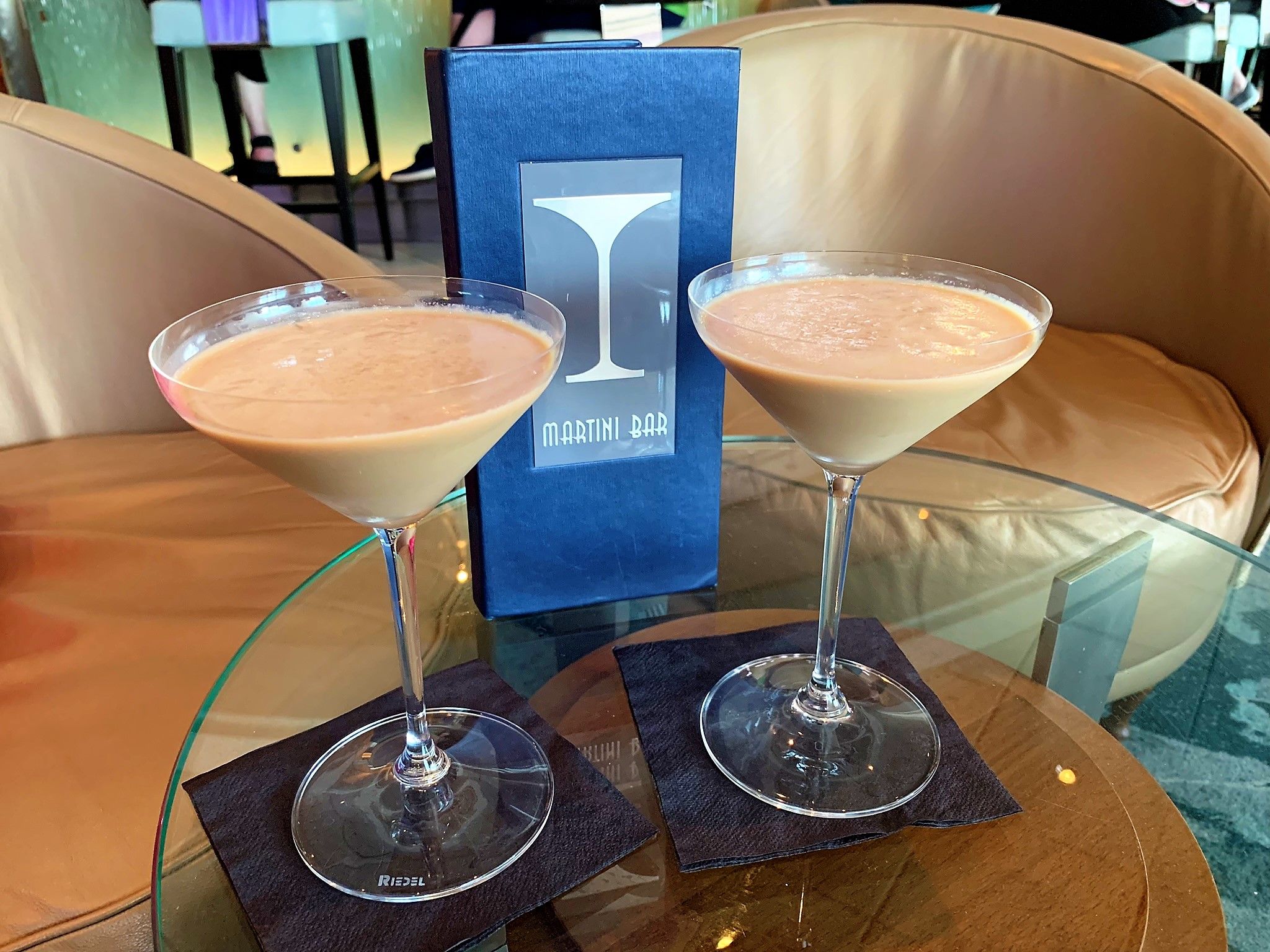 Nightly Entertainment
Of course, the wonderful nightly entertainment on cruise ships is something else we are really missing right now. From signature production shows and Broadway hits in the main theater, to one of kind shows in other venues like Royal Caribbean's Aqua Theater, MSC's Cirque du Soliel shows in the Carousel Lounge, and NCL's Howl at the Moon dueling piano bar, there is so much to do on modern day cruise ships. There's also comedy shows, trivia, karaoke, live music, and so much more.
Formal Nights
Like most of you who have probably not gotten out of pajamas in days, we are missing formal nights. There is just something about getting all dressed up for a night on the town. While there is debate about "formal nights", we (mostly I) love them. It's an opportunity to don your best attire, take some photos, and enjoy a special dinner. Whether it is lobster night in the MDR or dinner in a specialty restaurant, formal nights are a great date night opportunity.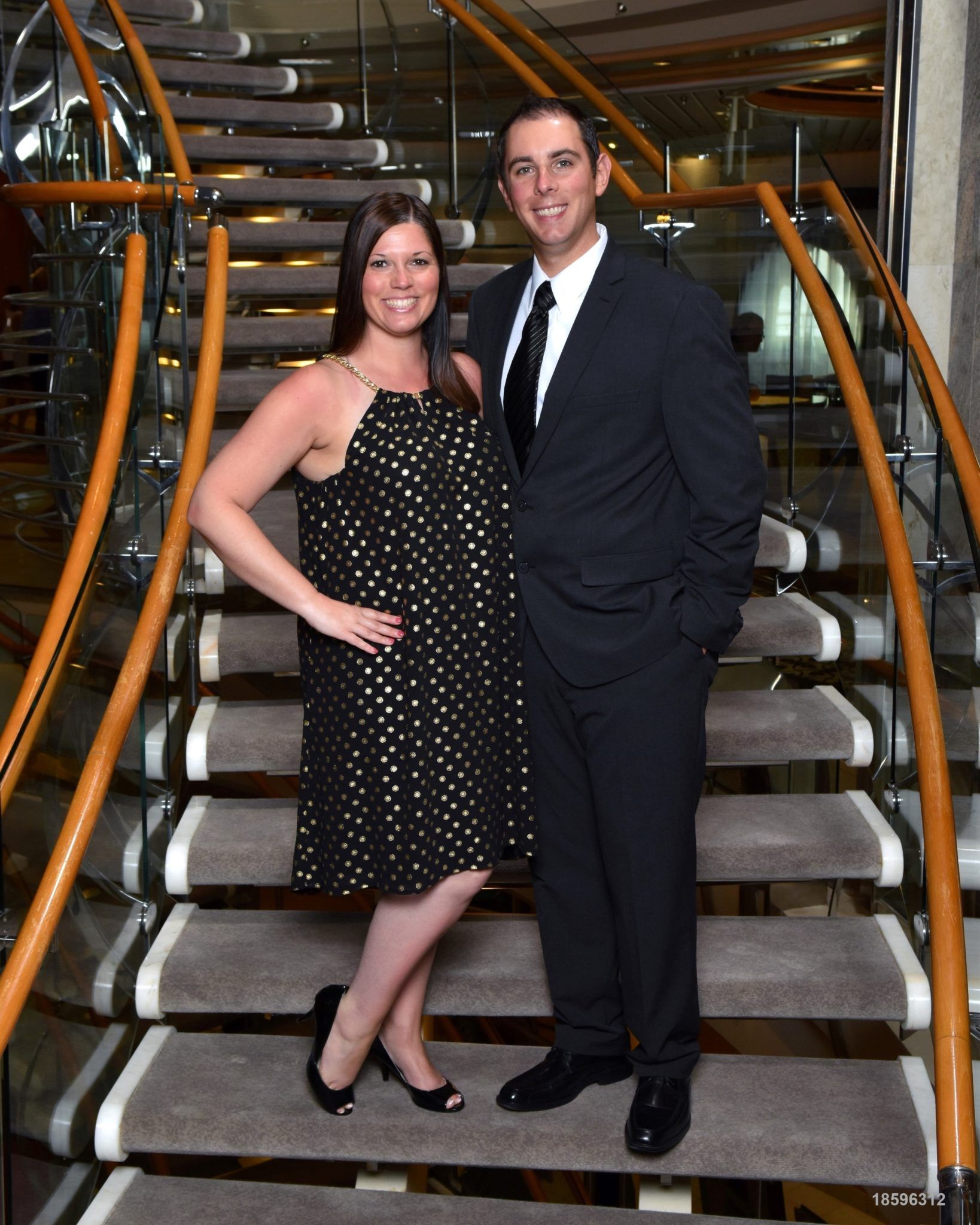 A Variety of Destinations
Perhaps one of the things we are missing the most is the ability to travel and explore new destinations around the world. While cruising is often painted in a negative light, we really do believe it is the best means of travel. While we do miss the tropical Caribbean weather, there are so many other regions of the world that you can visit via cruise ship. Some of our favorites include Alaska and our recent cruise to Northern Europe on a Viking ocean cruise ship. On the top of our bucket list is also Antarctica and the Galapagos. So, like the rest of the cruising community, we will remain supportive of the cruise industry and optimistic that we will be able to continue to "sea the world one port at a time" in the very near future.


The One Thing We Don't Miss – The Space
While we do miss many aspects of cruising, we would much rather be quarantined in our home than the cabin of a cruise ship. For starters, there is a heck of a lot more square footage. We also have room in the shower to stretch out and his and her sinks in the bathroom. We don't have to walk sideways to access our bed or the closet. We have plenty of power outlets and USB outlets to charge all our devices. We also have an outside deck that fits more than two small chairs. Though, we don't have a hammock on our deck like Virgin Voyages. Maybe that's our next purchase?!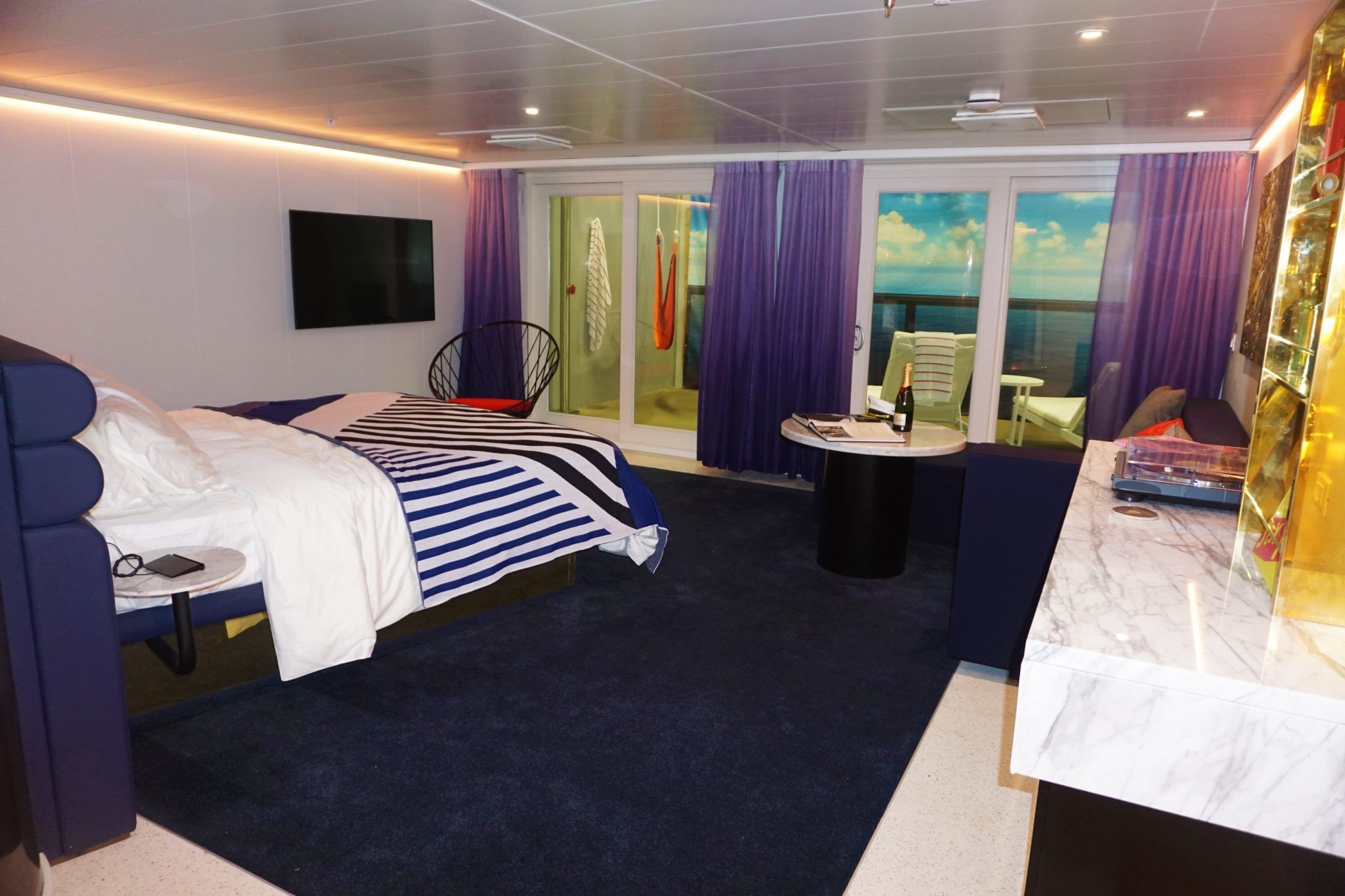 Comments
What do you already miss about cruising? How are you dealing with this cruise suspension? Drop us an anchor below to share all the aspects of cruising that you love.