Norwegian Cruise Line is moving one of its largest ships to the West Coast. The company just announced that Norwegian Joy would be leaving the Asian market. This unexpected change had mega-ship enthusiasts like us very excited. As we gear up for our Norwegian Bliss Alaska cruise this month, we are already looking forward to the arrival of Norwegian Joy in 2019. If you haven't sailed on one of NCL's largest ships yet, perhaps next year is the year you sail on Norwegian Joy.

Why You Should Sail on Norwegian Joy in 2019
Innovative Features
The Breakaway-Plus class of ships offers an array of innovative shipboard amenities. Among the exclusive onboard activities is the two-story go-kart race track. Fun for "kids" of all ages, zoom up to 30 MPH around 8 laps to see who will be crowned the champion. On the outdoor decks is also one of the most sophisticated laser tag games at sea and the Ocean Loops waterslide that is quite literally over the edge. These one of a kind activities will certainly get your heart racing.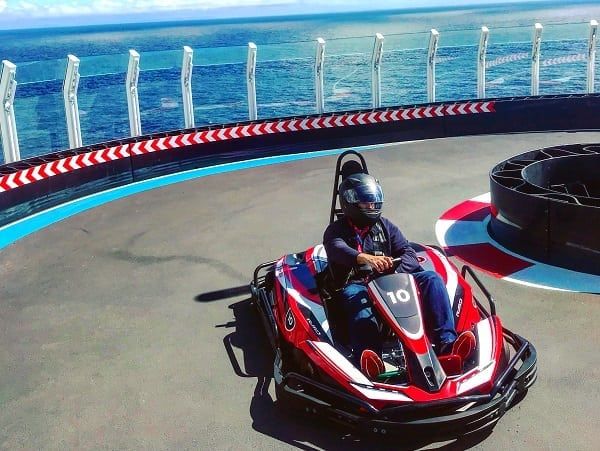 The Galaxy Pavilion
Norwegian Joy is also home to one of the most exhilarating and technologically advanced indoor playrooms at sea, the Galaxy Pavilion. In fact, it is the ONLY ship in the NCL fleet with this futuristic space. Among the high-tech adventures is the family friendly electric hovercraft bumper cars. Gamers will love the realistic and immersive virtual reality experiences, along with an F1 race car simulator. The Pavilion is also home to several dark ride simulators for all the thrill-seekers among us.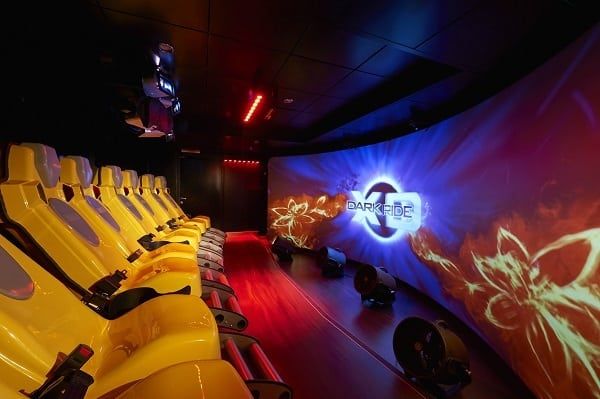 Diverse Itineraries
In 2019, cruisers will have two different 7-night Alaskan itineraries to choose from on Norwegian Joy. These include a trip through Glacier Bay and an itinerary stopping at Icy Strait Point. After the Alaskan season, cruisers can explore the Mexican Riviera. These 7-night cruises from Los Angeles visit ports including Cabo San Lucas and Puerto Vallarta. If you have the vacation days, Norwegian Joy will also be offering Panama Canal cruises. With options for one-way sailings from either Los Angeles or Miami, as well as a few select round-trip Miami cruises, you can go through the new locks and visit rare ports of call in countries like Costa Rica and Colombia.
Unparalleled Views
Like its sister ship Norwegian Bliss, Norwegian Joy is home to the massive Observation Lounge. This venue on Deck 15 forward offers 180 degree views of the surrounding coastlines and waterways directly in front of the ship. It is the perfect spot to enjoy those majestic early morning sail ins or to grab a drink and watch an afternoon sail away. Of course, there is also plenty of rail space on the open decks of 16 and 17 to take in the natural beauty of Alaska or the iconic sights of Southern California. Those staying in the Haven will have their own Horizon Lounge offering the same experience in a more intimate setting.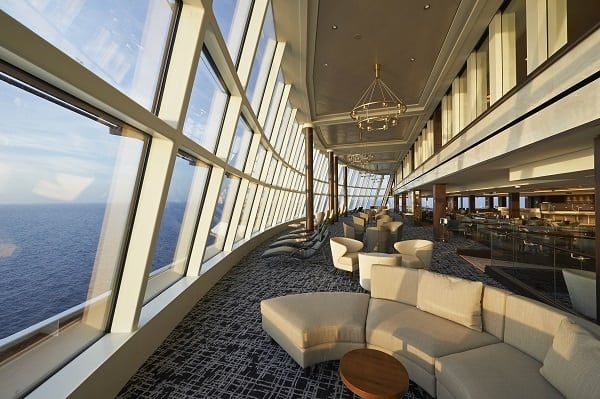 All the Dining Options
Norwegian Cruise Line is the pioneer of the Freestyle Approach to dining. So, it is no surprise that Norwegian Joy boasts over 25 eating and drinking establishments. The line has already confirmed that it will be adding a Q Texas Smokehouse and Los Lobos Mexican restaurant to Joy during its upcoming refurbishment. These two restaurants are new to NCL and are getting rave reviews from cruisers on Norwegian Bliss.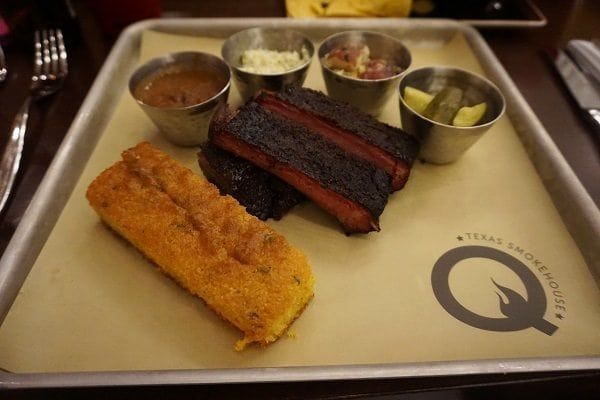 Traditional NCL favorites like Cagney's Steakhouse, La Cucina, Ocean Blue, and Le Bistro will also be onboard Norwegian Joy. In addition, the ship will be home to The Local, a 24 hour complimentary dining spot serving pub food and drinks. Along with popular bars and lounges like the Sugarcane Mojito Bar, Norwegian Joy offers plenty of dining and nightlife after a long day ashore.
Norwegian Joy will certainly be one of the hottest cruise ships to sail on in 2019. While we haven't confirmed our plans yet, hopefully, we will see you onboard!
Comments
Have you sailed on a Breakaway-Plus class ship yet? What do you think of the new features on Norwegian Joy? Drop us an anchor below to share your opinions of this mega-ship.