As of March 13th, cruising came to a halt when all major cruise lines announced that they would be temporarily suspending cruising due to the global concern of COVID-19. Since then, the cruise lines have been continually pushing back their return to service dates. Presently, the CDC has extended its No Sail Order for all cruise ships in U.S jurisdiction through September 30, 2020. To help cruisers stay informed, we have put together this list of when all the major cruise lines are expected to resume service. We will continue to update this post as more information becomes available.
UPDATED 8/5/20: This morning, an announcement from CLIA indicated that all CLIA cruise lines have agreed to voluntarily further suspend U.S. cruise operations until at least October 31, 2020.
When the Major Cruise Lines are Expected to Resume Service
Norwegian Cruise Line
Initially announcing a suspension of cruising for 30 days on March 13th, Norwegian Cruise Line has been providing regular updates on the status of future cruises. The latest announcement came this week. On July 29th, NCL further delayed its anticipated return to service date from September 30th to October 31st. Norwegian Cruise Line is the first of the three major brands to delay beyond the current expiration date of the CDC's No Sail Order.
For the latest list of NCL cancellations, visit their website.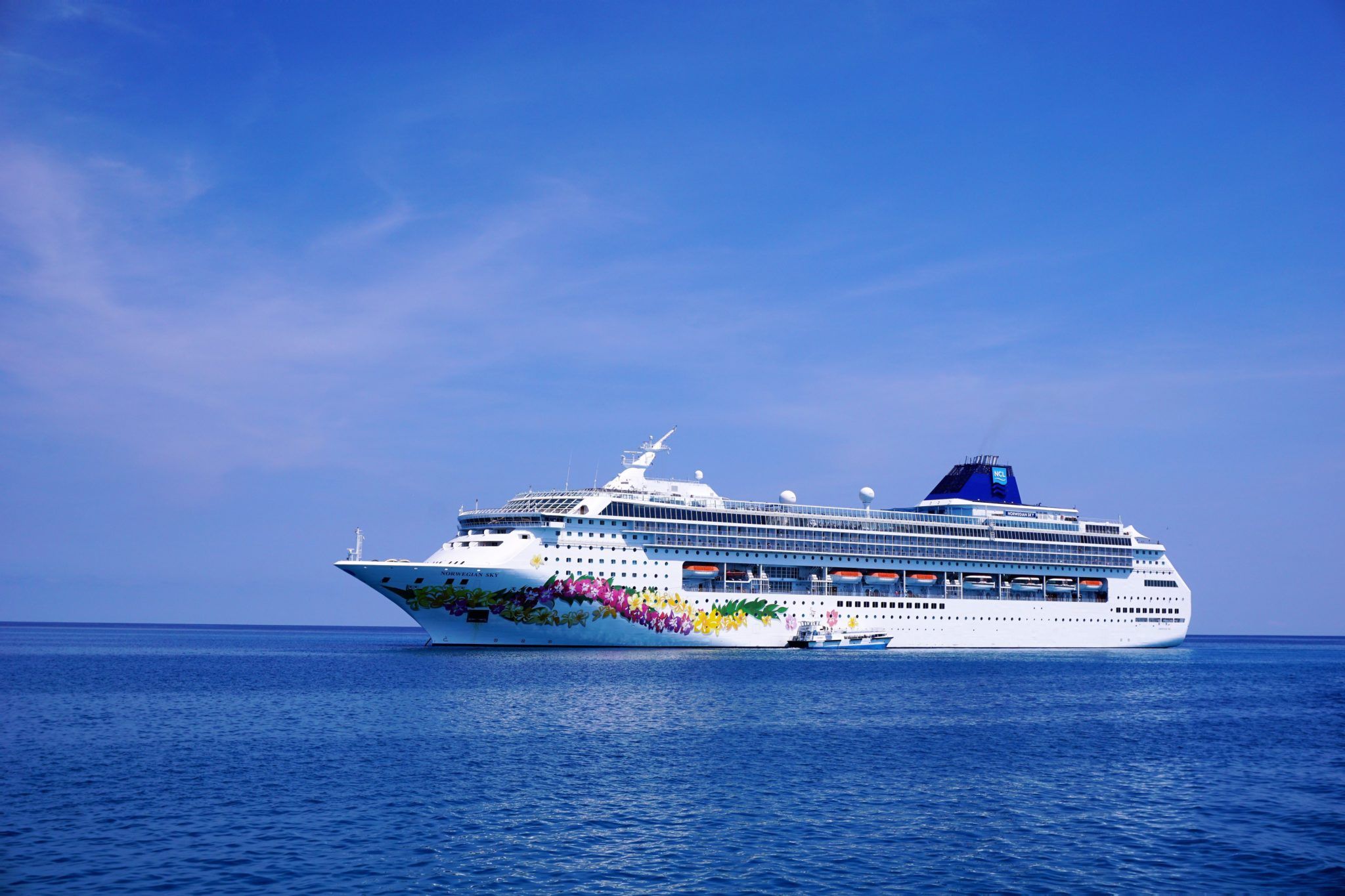 Related Post: What You Need to Know About Cruising After the Pandemic
Carnival Cruise Line
Following the initial 30 day suspension back in March, Carnival Cruise Line has been incrementally further delaying sailings. The cruise line's last official statement was today, which reflects the extension of its pause in operations for most ships through October 31st, 2020 to comply with the CLIA voluntary suspension.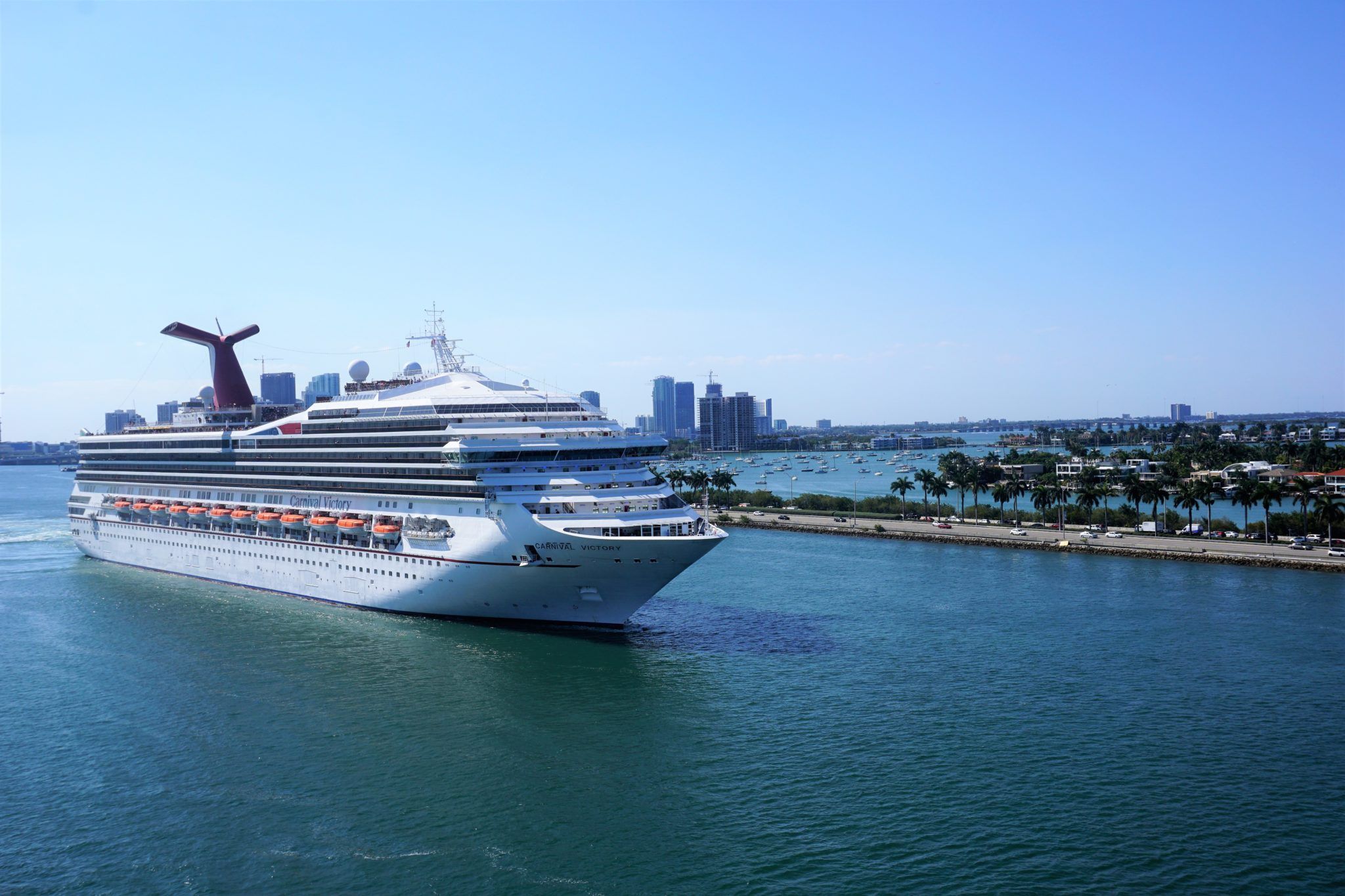 The update also included changes to deployment schedules resulting from the announcement that Carnival Fantasy and Carnival Inspiration were being sold and scrapped, as well as Carnival Fascination and Carnival Imagination moving to a long term lay-up status.
The current list of cancellations now includes:
San Francisco sailings through 2020
Carnival Spirit and Carnival Splendor sailings through and including October 29, 2020
Carnival Legend sailings through and including October 30, 2020
Mardi Gras sailings November 14, 2020 through and including January 30, 2021
Carnival Breeze from Ft. Lauderdale sailings November 7, 2020 through and including March 7, 2021
Carnival Imagination and Carnival Inspiration sailings through and including April 19, 2021
Carnival Magic: 
Ft. Lauderdale and Miami sailings through and including October 31, 2020
Transatlantic & Barcelona sailings April 10, 2021 through and including May 3, 2021
Carnival Fascination sailings through and including January 9, 2022
Carnival Sensation sailings March 3, 2022 and March 7, 2022
Carnival Sunrise: 
Sailings through and including October 19, 2020
Miami 7 and 8 day sailings from October 9, 2021 through and including April 30, 2022, excluding the March 5, 2022 sailing
Miami 5 day sailing January 3, 2022
Carnival Radiance: 
Sailings through and including November 1, 2020
9, 12 and 14 day sailings from May 2, 2021 through and including April 29, 2022
5 day sailings December 23, 2021 and December 28, 2021
All Other Ships sailings through and including October 31, 2020
Stay up to date on all the latest Carnival cancellations by visiting the website.
Related Post: Carnival Mardi Gras Further Delayed
Royal Caribbean
Even though Royal Caribbean Group and Norwegian Cruise Line Holdings recently announced the joint formation of the Healthy Sail Panel, Royal Caribbean had yet to make any further announcements to its list of cruise cancellations until today.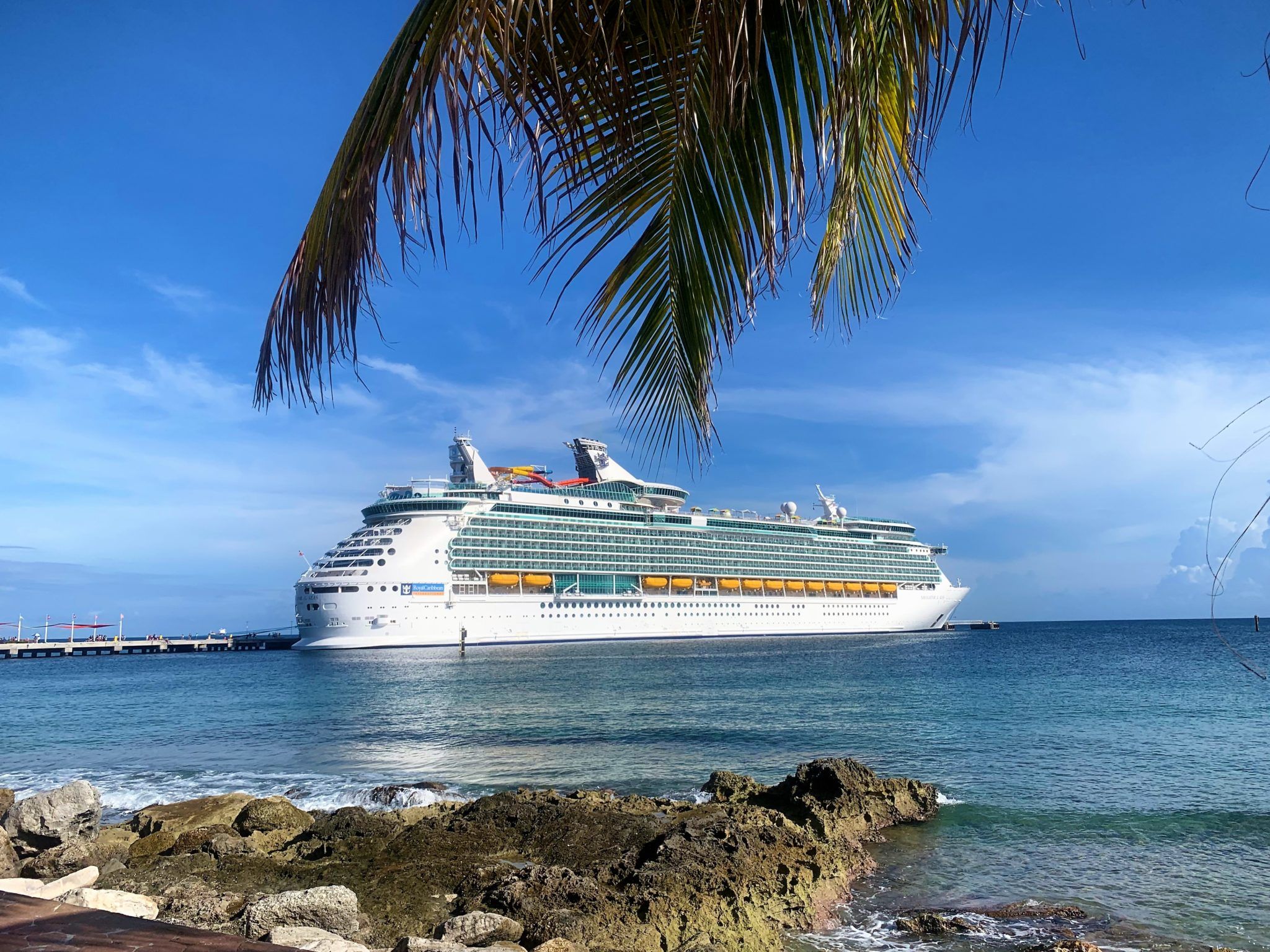 Like many of the major cruise lines, Royal Caribbean has been slowly adding further cancellations to its list. Today, in response to the further CLIA voluntary suspension, the cruise line has extended the suspension of sailings for their global fleet through October 31st.
Further cancellations beyond this date include:
European & Transatlantic sailings through the end of November
Odyssey of the Seas sailings from November 5th, 2020 through April 17th, 2021 will be cancelled due to construction delays.
Liberty of the Seas' amplification has been postponed to a later date, and the ship will now sail to Galveston earlier than planned. Regrettably, only one ship can dock at the Galveston pier at a time, so we have to cancel our February 14, 2021 Jewel of the Seas cruise.
After consulting with our partners at Cruise Lines International Association, and in conjunction with the CDC, we've decided to cancel some additional sailings departing from China. The following Spectrum of the Seas, Quantum of the Seas, and Voyager of the Seas sailings have now been cancelled:
Spectrum of the Seas sailings through September 13th, 2020
Quantum of the Seas sailings through sailings through September 13th, 2020 and October 7th, 2020 – October 28th, 2020 sailings
Voyager of the Seas sailings through September 30th, 2020
For the latest Royal Caribbean updates, head over to the line's website.
Related Post: Odyssey of the Seas Delayed Until 2021
Princess Cruises
Princess Cruises originally reported that it would pause operations on all 18 of the cruise line's ships for 60 days. This impacted all cruises departing through May 10, 2020. Princess Cruises has been providing updates since then to its cancellations with the latest statement occurring on July 22nd.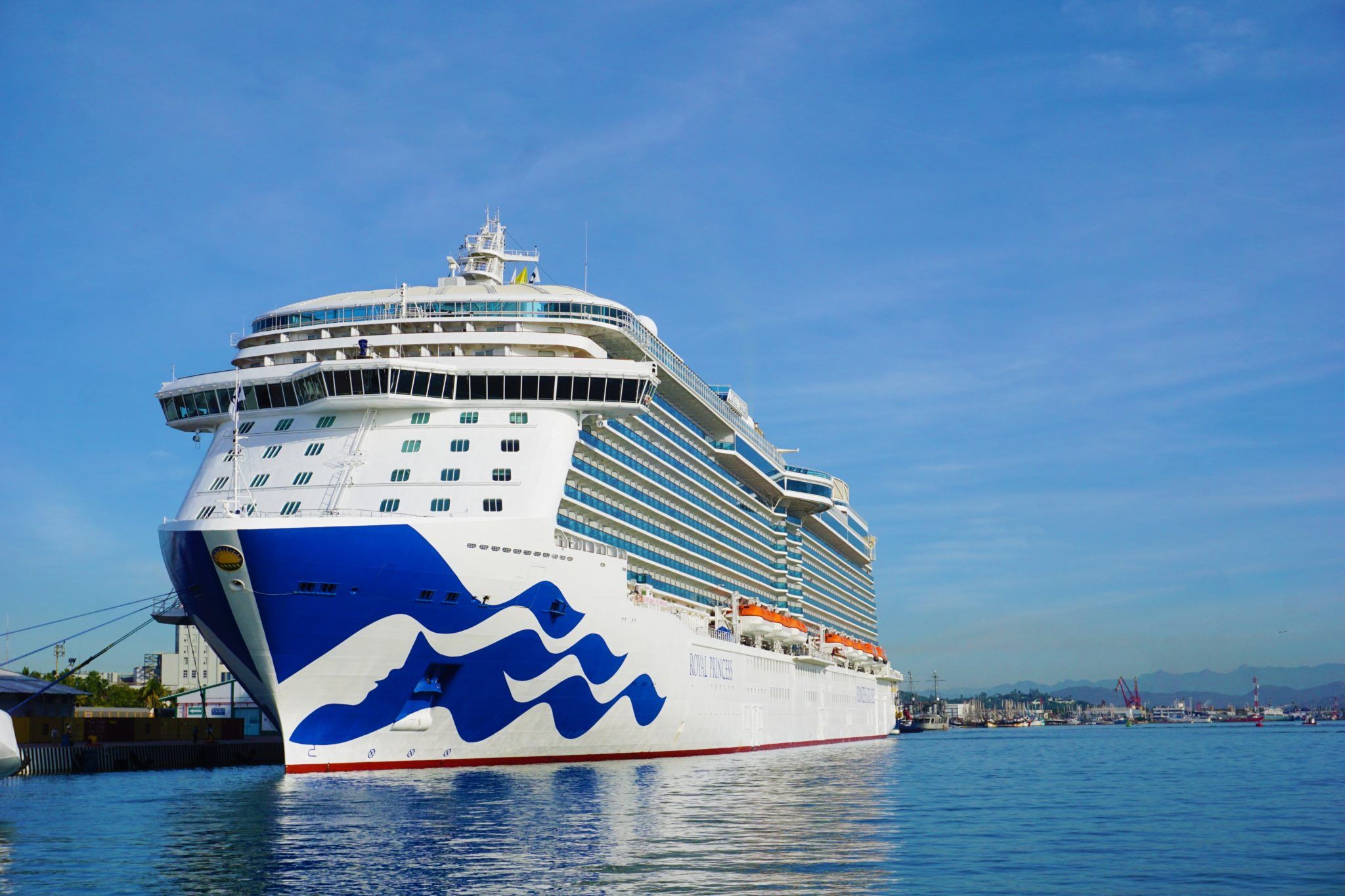 This announcement came as a surprise to many as Princess Cruises was the first cruise line to extend its pause in operations on remaining vessels beyond this fall. Princess revealed that it was canceling all cruises through December 15, 2020 sailing in Asia, the Caribbean, California Coast, Hawaii, Mexico, Panama Canal, South America & Antarctica, Japan, and Tahiti/South Pacific.
Additionally, the cruise line announced that all cruises sailing in and out of Australia on Majestic Princess, Regal Princess, Sapphire Princess, Sea Princess, and Sun Princess were cancelled through October 31, 2020.
For the latest information, visit Princess Cruises' website.
Related Post: Latest Cancellations, Refund Policies, and Cruise with Confidence Polices Detailed by Cruise Line
Holland America Line
In compliance with the CDC's No Sail Order, Holland America Line has also extended its cruise suspension through the end of September. Further, Holland America Line revealed that it would be selling four of its ships in an announcement made on July 15th. Of course, this led to further cancellations by the brand.
Then, the cruise line announced that its third Pinnacle-class ship, which has been re-named from Ryndam to Rotterdam will be delayed. The ship will now be delivered July 30, 2021 instead of its original delivery of May 2021.
Today, HAL released the statement, "Holland America is aware of the Cruise Lines International Association and other cruise lines' announcements to extend the COVID-19 cruise pause through Oct. 31, 2020. We are currently reviewing impacted itineraries and expect to share those updates sometime next week."
For the most up to date list, Holland America's website has a complete list of all impacted cruises.
Related Post: Top Private Islands to Visit After the Pandemic
Celebrity Cruises
As the sister brand of Royal Caribbean, Celebrity Cruises has implemented the same cruise cancellation policy due to the ongoing global pandemic. Likewise, Celebrity Cruises has extended the suspension of sailings to include those departing on or before October 31, 2020, excluding sailings from China and Australia.
As a result of the Canadian Government's restriction on cruise ships, Celebrity's 2020 sailings to Canada and Alaska and as well as notable fall itineraries such as Canada/New England, Hawaii, and a few repositioning cruises have been canceled.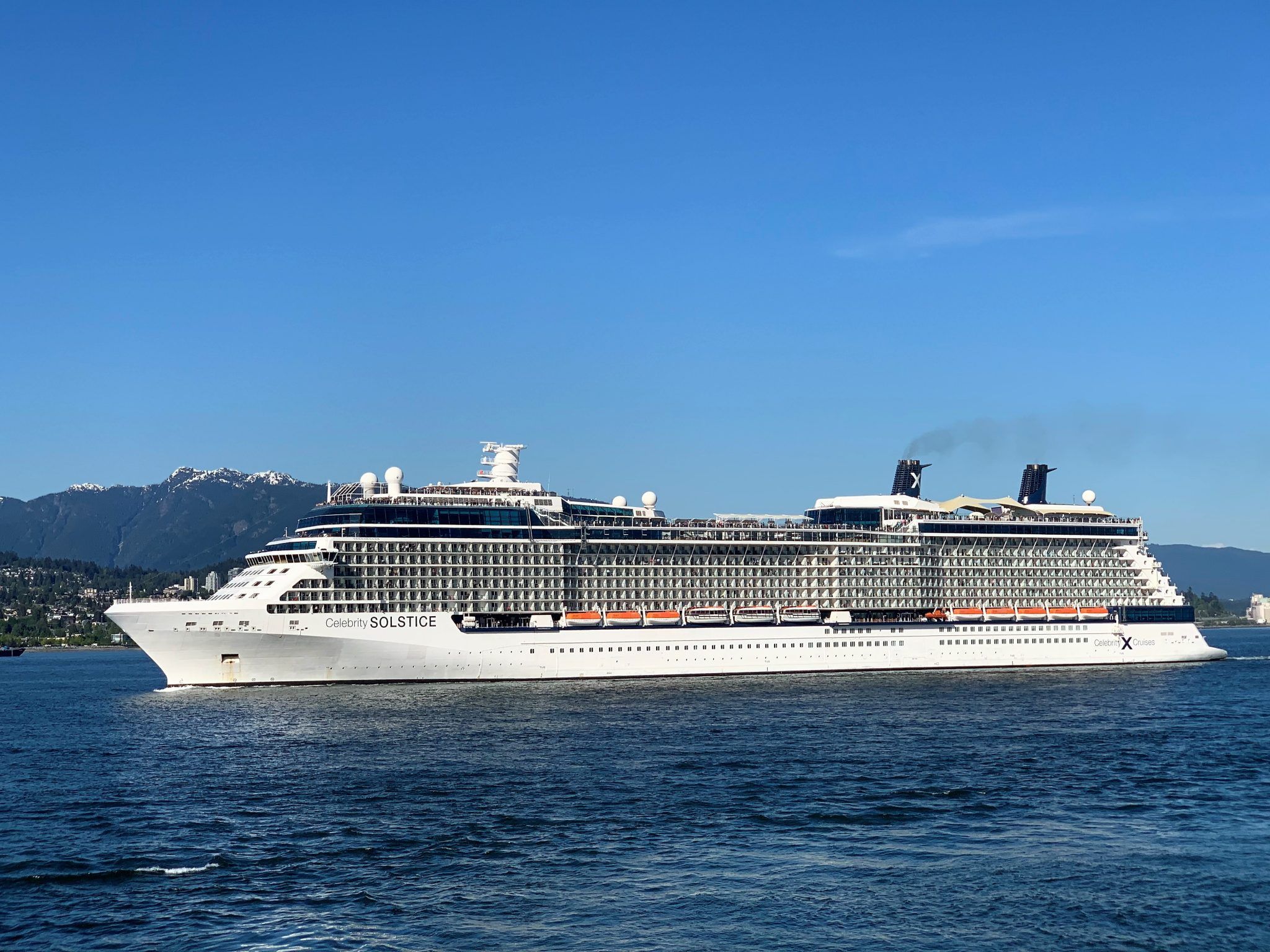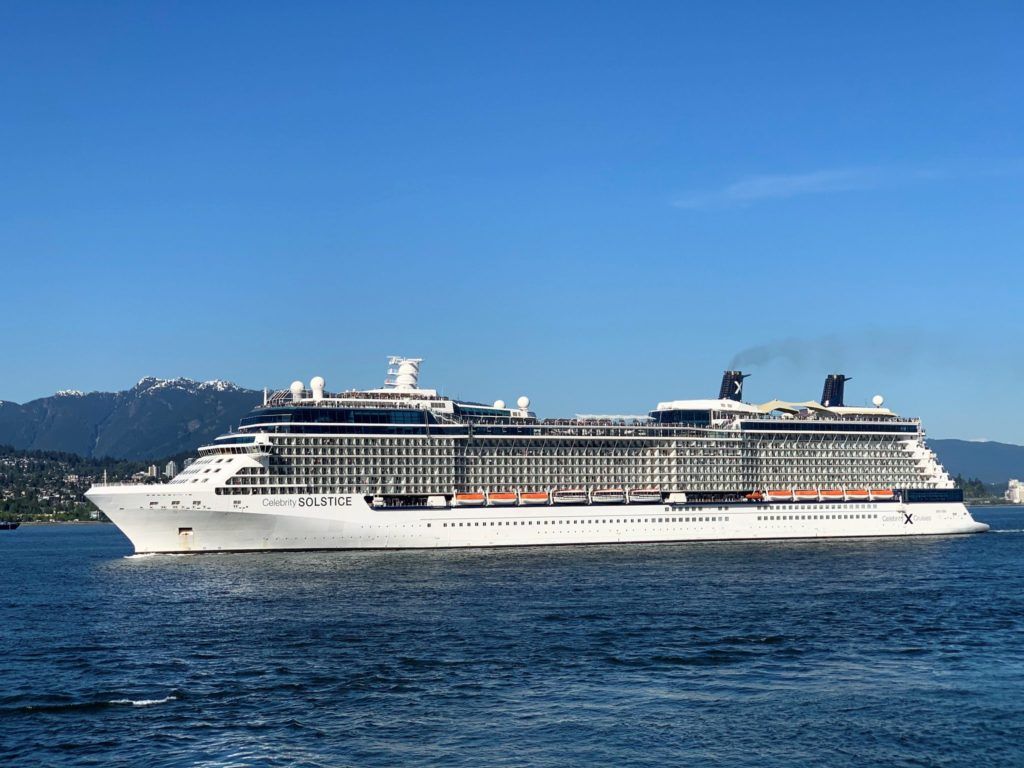 For a full list of impacted cruises, visit Celebrity Cruises' website.
Related Post: Royal Caribbean and Celebrity Cruises Enhance Cruise with Confidence Policy
MSC Cruises
With only a few vessels in their fleet cruising in the USA, MSC Cruises released its latest ship specific updates on July 22nd. MSC Seaside will re-position from Miami, FL to Port Canaveral offering 3, 4 & 7-night cruises as of November 1st. All MSC Meraviglia New York cruises for 2020 and 2021 have been cancelled, and its Winter 2020/2021 sailings to the Caribbean from Miami have been altered, now leaving on Saturdays instead of Sundays.
MSC Armonia will now offer 3, 4 & 7-night cruises from Miami on Mondays and Fridays. The November 1st repositioning cruise has been cancelled in addition to November 11, 2020 – April 27, 2021 cruises from Tampa. Further, MSC Divina's repositioning cruise to Miami in January 2021 has been cancelled, and the ship will begin sailing from Port Canaveral on March 28, 2021 instead of from Miami.
Stay up to date on all MSC Cruises' cancellations and refund policies.
Related Post: Should I Take a Refund or Future Cruise Credit?
Viking Cruises
Viking Cruises was the first major cruise line to announce changes to its itineraries. Chairman Torstein Hagen made the initial announcement via a "video letter" about cruise cancellations due to the coronavirus. The cancellations impacted both the company's river cruise ships as well as its ocean cruise liners. This cruise suspension was last updated on July 8th, now extending this temporary pause of operations through September 30, 2020 across all sailings. Viking has not released any further updates or cancellations since this morning's CLIA announcement.
For the latest list of Viking's cancellations, visit the website.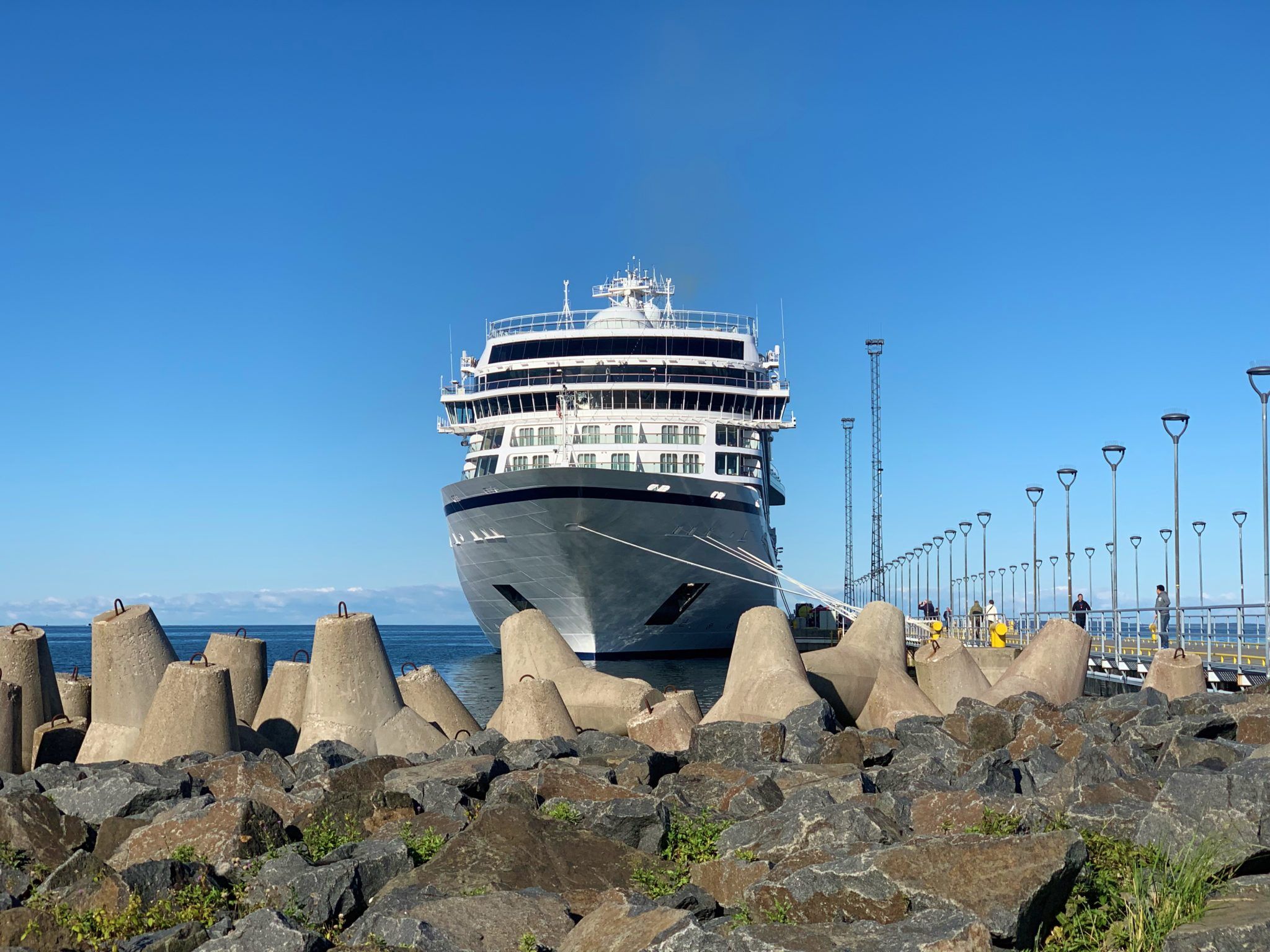 Related Post: Viking Announces New Mississippi River Ship
Disney Cruise Line
Disney Cruise Line also continues to extend its cruise cancellations. As of this writing, Disney Cruise Line has suspended all new departures of the Disney Dream, Disney Fantasy, and Disney Wonder through September 30th. As previously announced, Disney Cruise Line had already suspended Disney Magic sailings through October 2, 2020.
As of this writing, Disney Cruise Line has not released an official update on its website. However, per the CLIA voluntary suspension, all Disney cruises will need to be cancelled through October 31st as well.
For a full list of impacted sailings, visit Disney Cruise Line's website.
Virgin Voyages
Virgin Voyages made the difficult decision to postpone its inaugural season. Slated for its inaugural voyage on April 1st, Virgin Voyages pushed back all sailings on Scarlet Lady. The cruise line planned to begin cruising in July, with August 7th listed as the new date for the maiden voyage.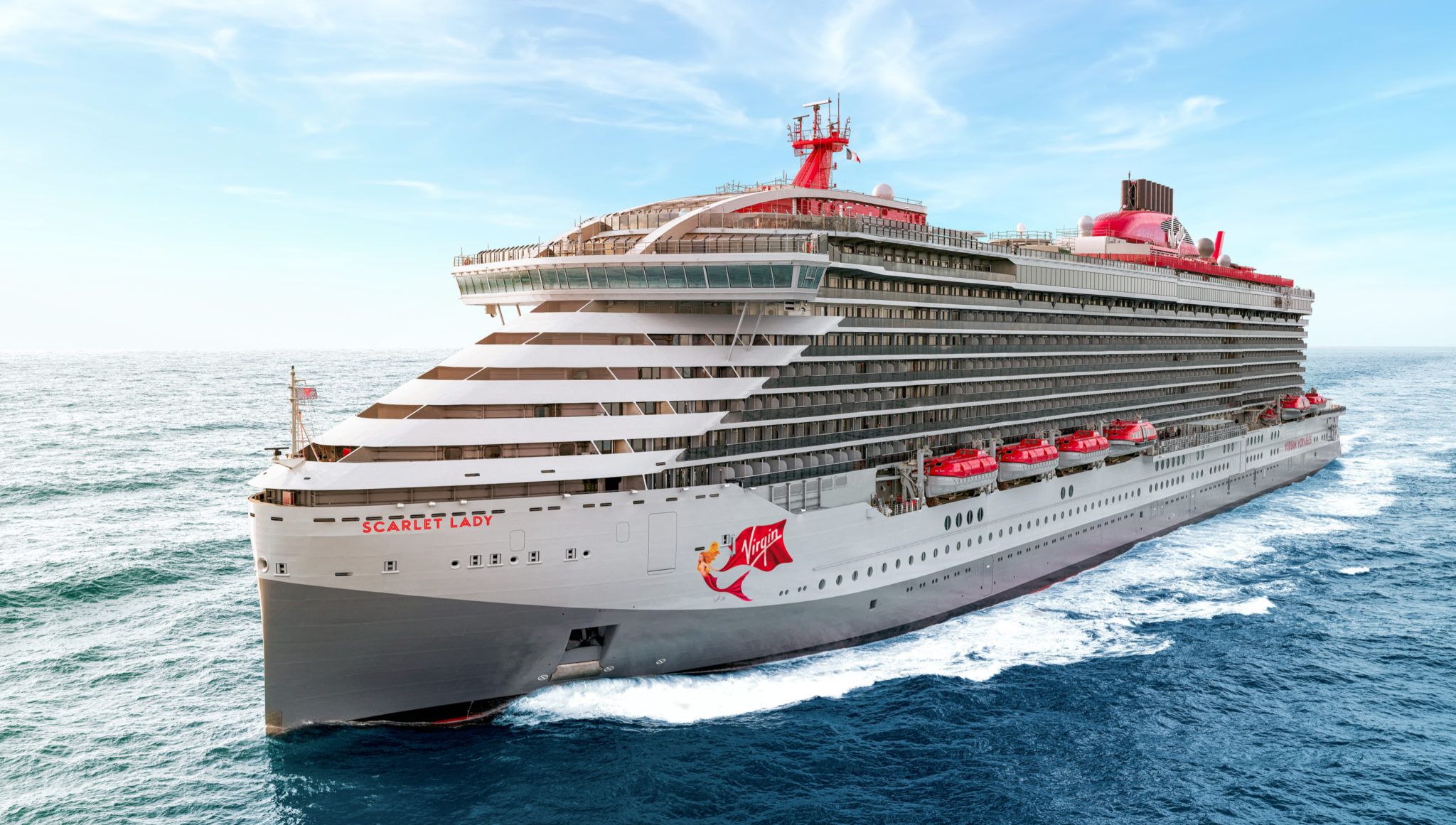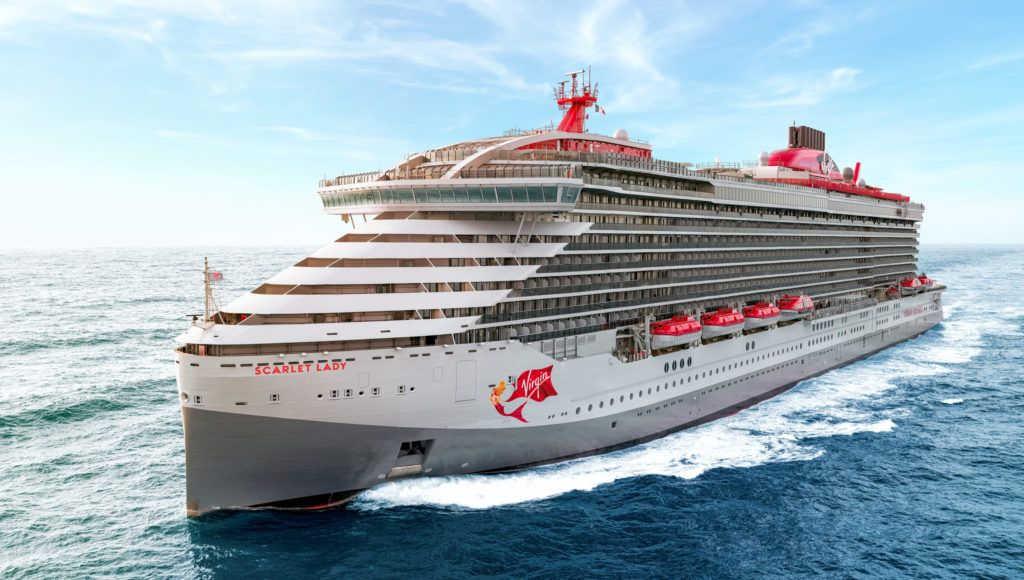 Then, on May 21st, Virgin Voyages made the decision to now postpone sailings through October 15, 2020. Currently, the first cruise on Scarlet Lady is scheduled for Friday, October 16th. Richard's Birthday Bash sailing has also been rescheduled for July 14th, 2021.
As of this post, Virgin Voyages has yet to release any updates or further cancellations in response to today's announcement.
Related Post: Virgin Voyages Announces Health and Safety Protocols
When Will Cruising Really Resume?
At this point in time, we think it is safe to say that no one really knows exactly when cruising will resume. As the pandemic continues in the United States, and today's extension of the voluntary suspension in the U.S through October 31st, it is looking like a return to service this fall might not be realistic.
While we are hopeful for a return to cruising in 2020, there are several factors that indicate it might not be possible. However, there are a few things that we are pretty confident will happen whenever cruising does resume. Firstly, there will be a gradual return to service with a phased roll-out of ships in the fleet. Second, there will be a number of new health and safety measures in place. While not confirmed, these could include negative COVID-19 tests and/or the need to wear a mask in certain situations. (MSC Cruises did recently confirm these measures will be required for European sailings.)
Further, cruise ships will sail at a reduced capacity to allow for social distancing, and itineraries will likely be altered. We suspect a shift to shorter cruises keeping passengers closer to home and a heavy emphasis on cruise line private islands.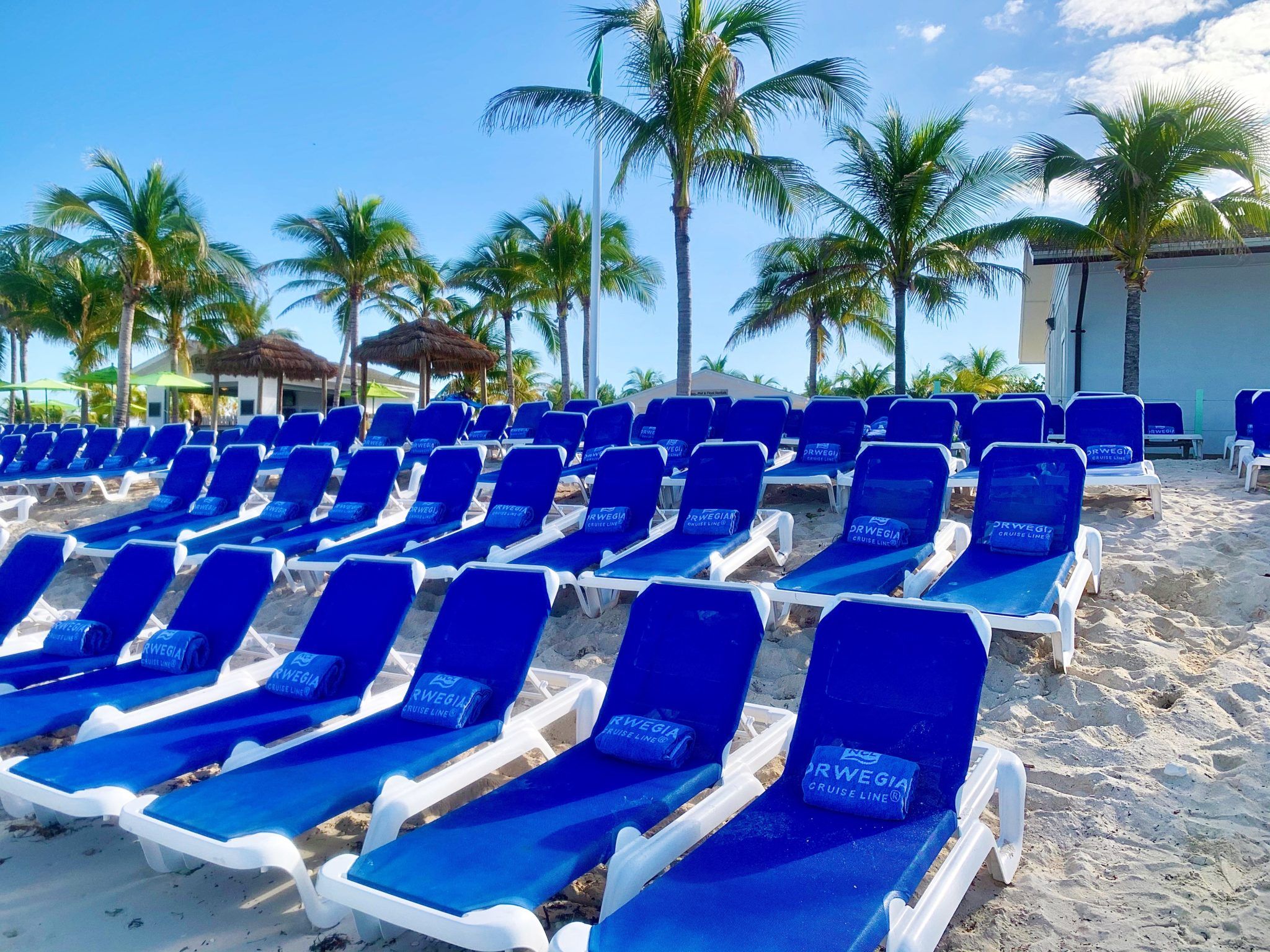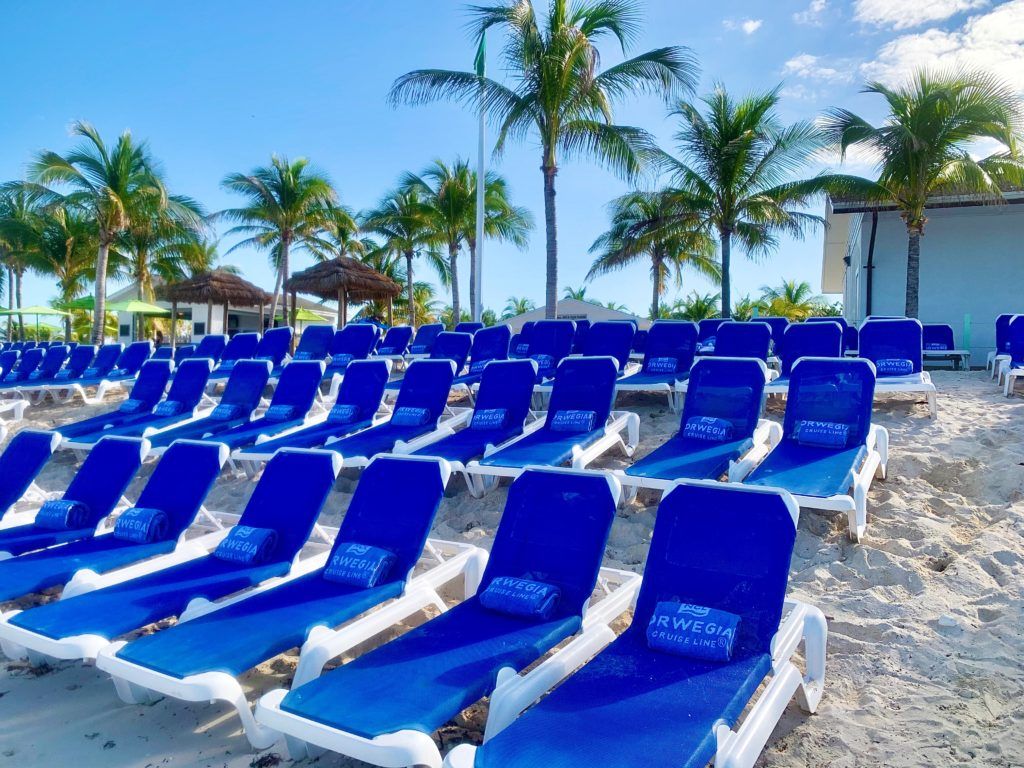 It is also likely that there will be changes to dining, onboard activities, and embarkation processes. In short, the cruise experience will likely look very different following the global pandemic.
Comments
Are you planning to cruise right after the major cruise lines are expected to resume service? When do you think cruise lines will actually set sail again? Drop us an anchor below to share your thoughts on how COVID-19 has impacted the cruise industry.