A repositioning cruise is a unique type of cruise that occurs when a ship relocates from one region or port to another. Like any cruise, there are some pros and cons to this type of vacation. In this post, we explain in more detail what is a repositioning cruise and why should you consider booking one. They can be a great vacation option for the right type of traveler.
What is a Repositioning Cruise and Why Should You Consider Booking One?
A repositioning cruise is a specific cruise itinerary that is designed to move a ship from one region to another. For example, a ship that spends the summer months in Alaska or the Mediterranean might be repositioned to the Caribbean for the winter.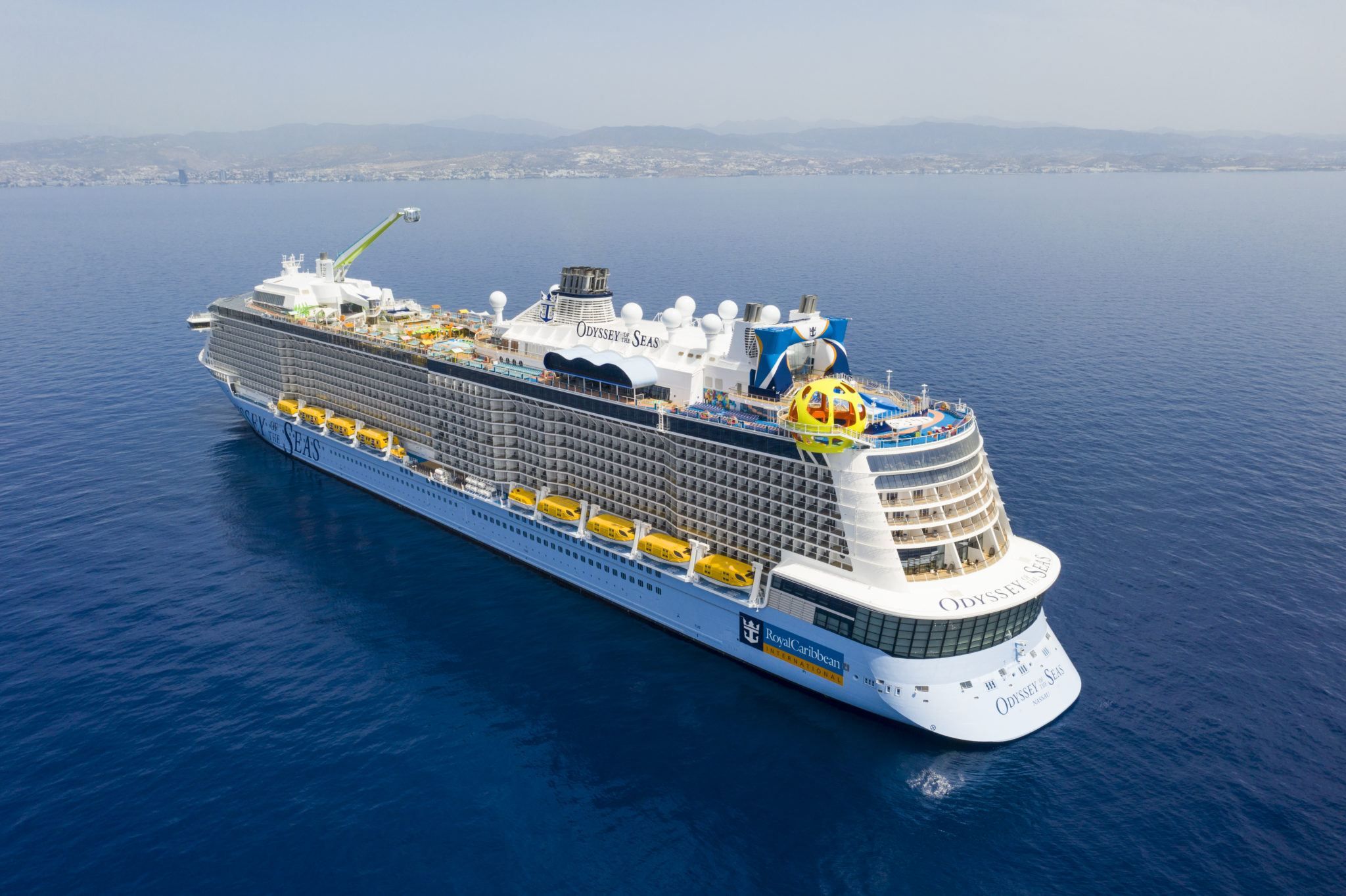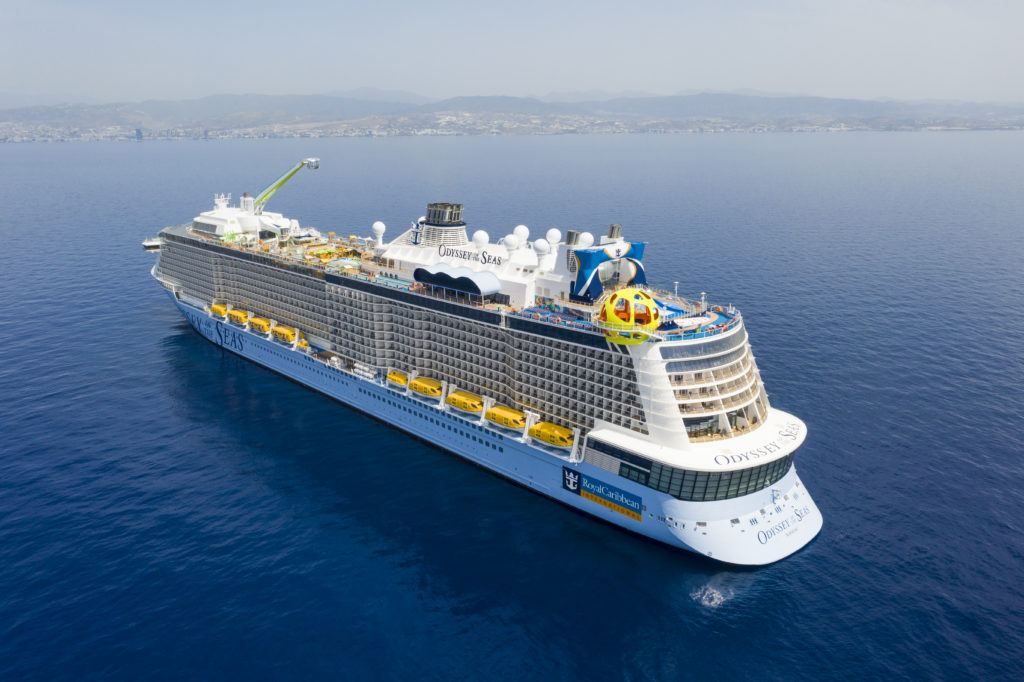 These repositioning cruises offer unique ports of call that often differ from the usual routes sailed by the cruise line. These cruises are typically longer in length, ranging from two weeks or more. These itineraries can be appealing to those who enjoy cruising and have the vacation time to experience a longer voyage.
EXCLUSIVE SAVINGS: Get Deals on Repositioning Cruises Now!
Advantages of a Repositioning Cruise
There are several other benefits to a repositioning cruise that provide travelers the opportunity to experience cruising in a new way.
Unique Itineraries
As mentioned previous, repositioning cruises offer unique itineraries that differ from the usual routes offered by the cruise line. Because the cruise ship is moving from one region to another, it will often visit ports that are along the way.
For example, a repositioning cruise to Alaska might stop in Hawaii or ports along the West Coast of the United States, such as San Francisco or Los Angeles. Similarly, a repositioning cruise from Europe to the Caribbean may include stops in locations such as the Azores, the Canary Islands, Bermuda, or the Canada/New England area. A transatlantic cruise is common when repositioning ships from the Caribbean to Europe for the summer and vice versa.
This can be an advantage for those who want to explore new and off-the-beaten-path destinations.
Longer Voyages
Given there is often a great distance to be traveled from one seasonal homeport to the next, repositioning cruises are typically longer than your traditional 7-day cruise. They can range from 10-14 days, to a month or more.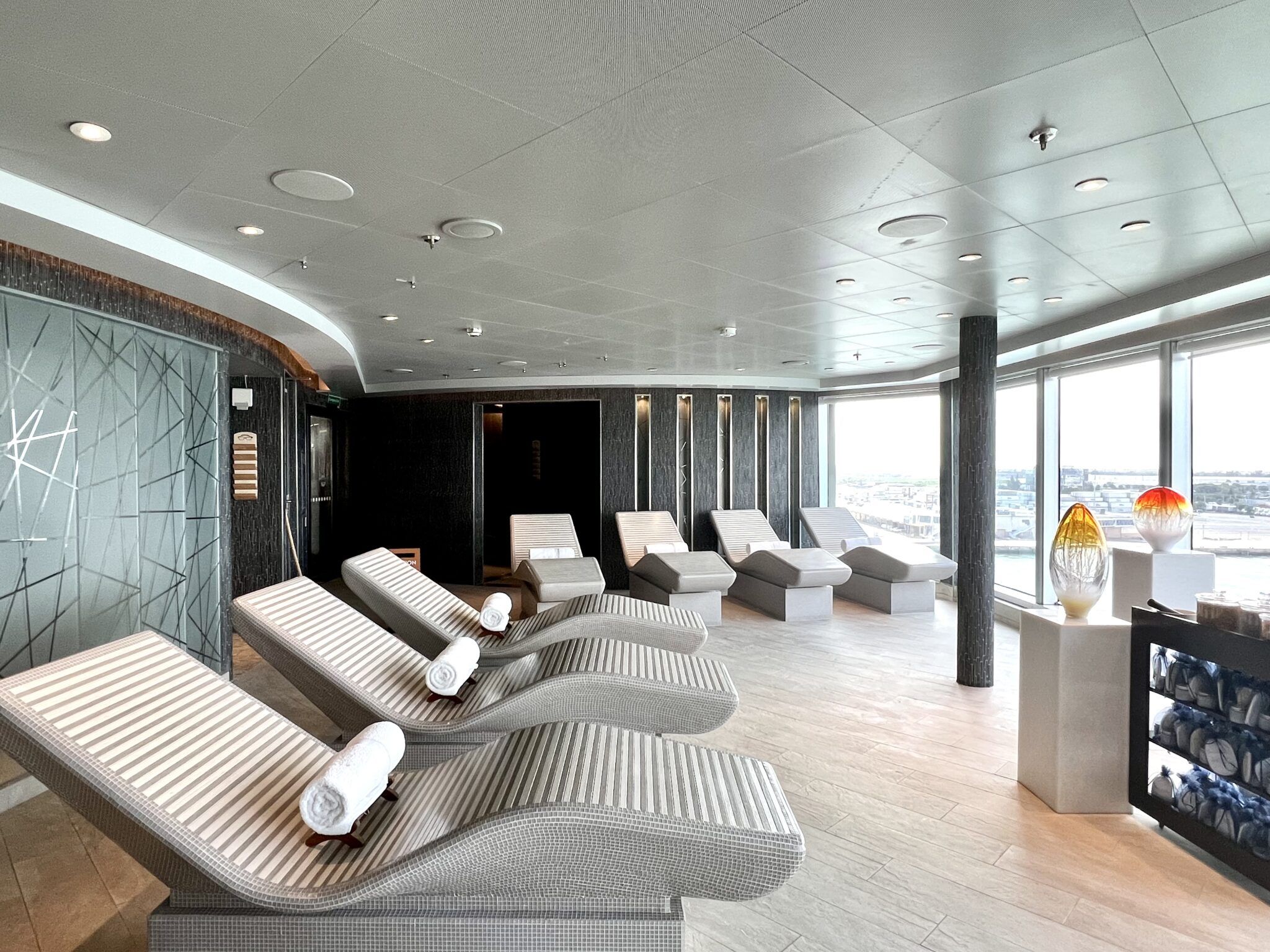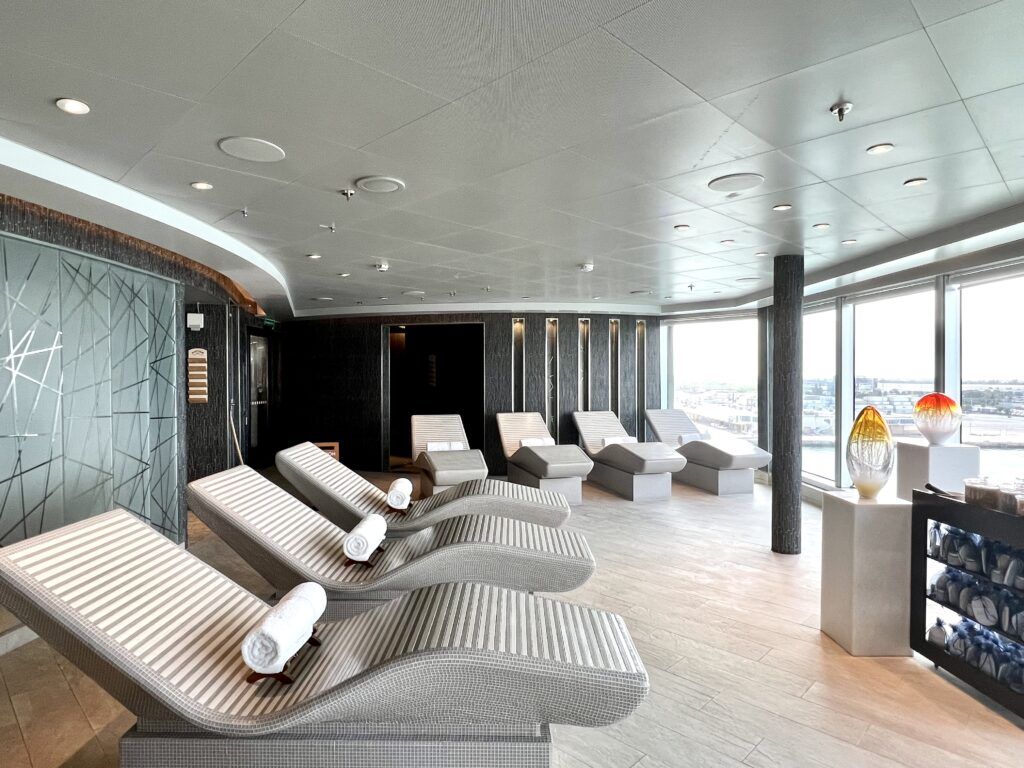 Longer cruises offer more time to relax and enjoy the amenities of the ship as there are often several sea days in a row while transiting between locales. This can be a great time to check out the ship's thermal suite, get a massage or other spa treatment, and partake in all the various activities that might occur on your ship.
Repositioning cruises can be especially appealing to retirees or those who have the flexibility to take an extended vacation and/or work remotely.
Lower Fares
Because these cruises occur outside of peak travel seasons and are less popular than traditional cruise itineraries, repositioning cruises often have significantly lower fares than other cruises to attract passengers and fill the ship. In fact, it is one of our tips on how to cruise for cheap.
In addition, because the ship is relocating, the itinerary may include less ports of call or less time in port, further reducing costs to entice travelers. Not to mention, this will mean less port taxes and fees tacked on to your total cruise fare.
This makes repositioning cruises an attractive option for budget-conscious travelers with flexible vacation time.
Further, repositioning cruises often offer reduced or waived single supplements. If you are cruising solo, this can have a big impact on your wallet.
Relaxing Atmosphere
Repositioning cruises can also offer a more relaxed and leisurely pace than other types of cruises. With more sea days between ports of call, the slower pace can be a welcomed break from the hecticness of daily life.
Further, repositioning cruises are often less crowded than traditional cruises, which can be an advantage for those who prefer a quieter and more laid-back vacation experience. With fewer passengers onboard, there is often more space and time to enjoy the amenities and activities without feeling rushed or overwhelmed. Not to mention, there are usually less kids on these cruises.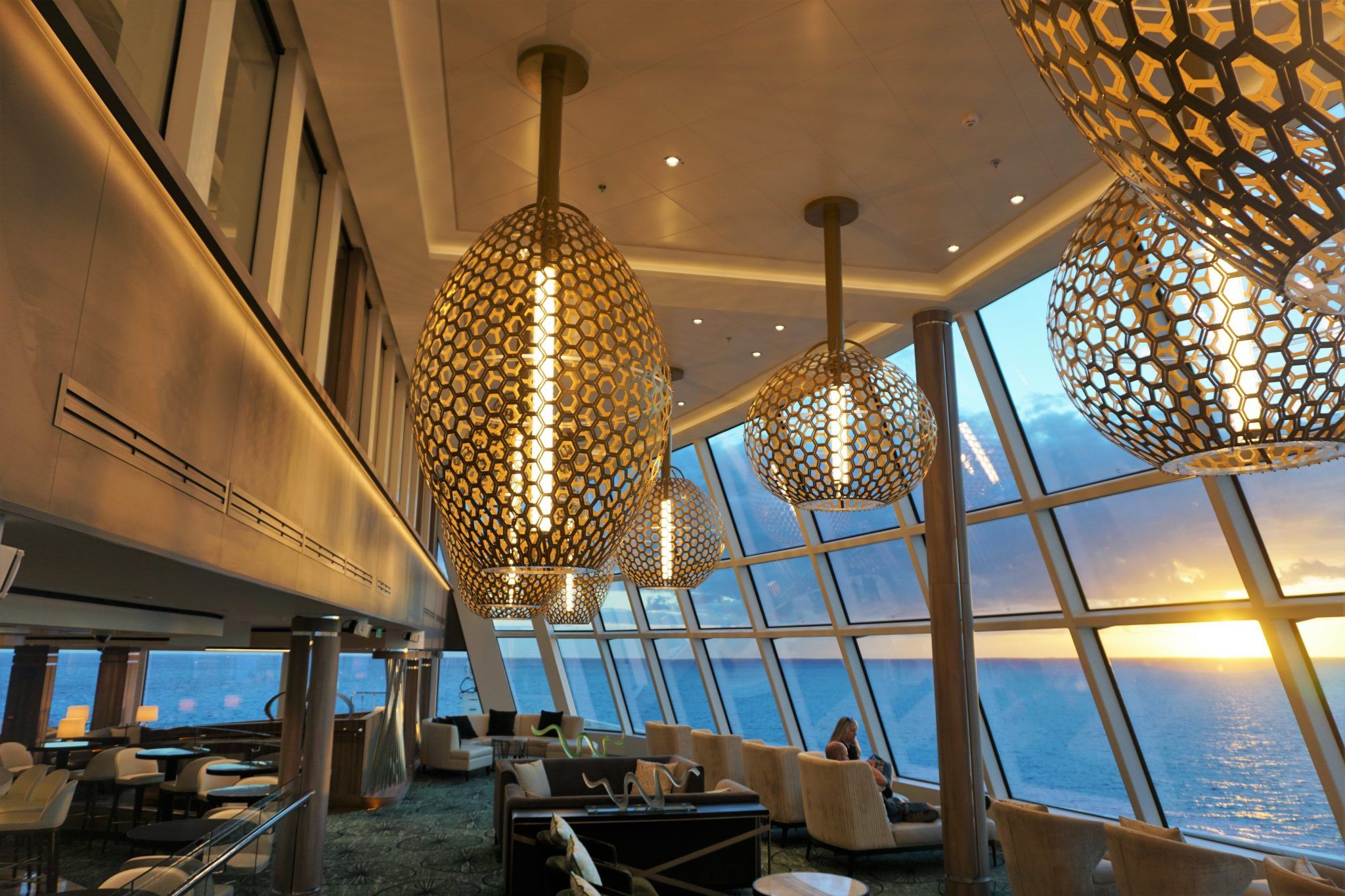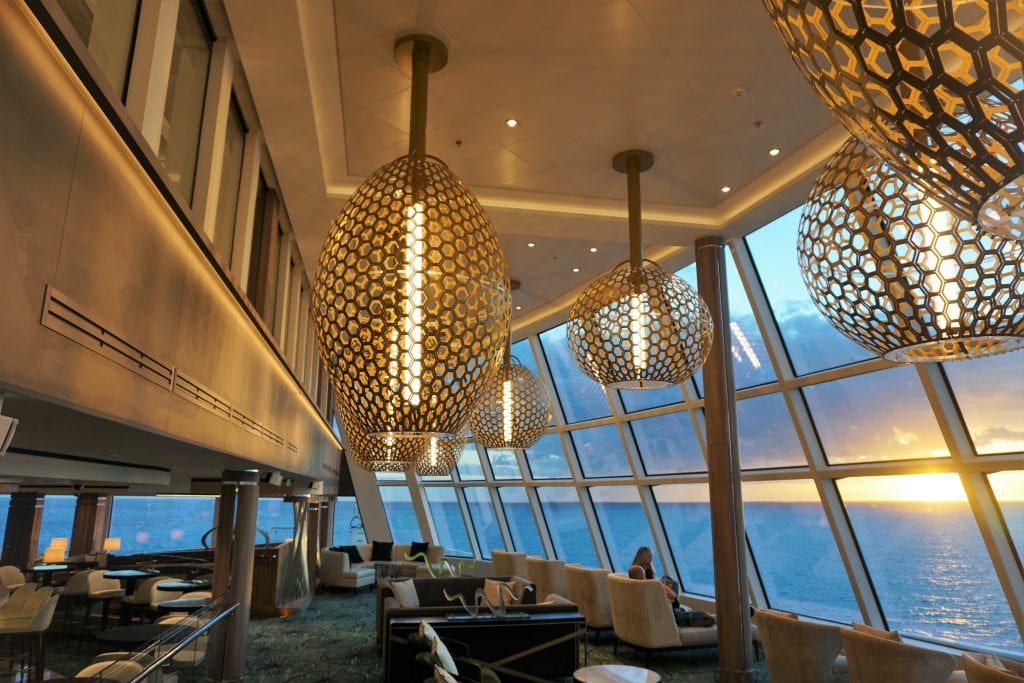 It's the perfect cruise itinerary to relax and recharge while enjoying the beautiful scenery and ocean views. You can do as much or as little as you want on the ship.
The Cruise Ship is the Destination
When considering a repositioning cruise, you should choose your cruise ship wisely based on what you are looking to get out of your vacation. Do you simply want to relax with a good book in the library during the day and enjoy some drinks and music in the lounge during the evenings? Or, do you want the ship to be your destination with a plethora of activities and attractions to keep you busy during your many days at sea?
Regardless of ship, passengers can enjoy some common amenities on most cruise lines. These include a fitness center, a spa, at least one pool, multiple dining options, several bars and lounges, and basic activities like trivia and live music.
Other cruise ships are like resorts at sea featuring several bells and whistles. These can include waterslides, ropes courses, virtual reality complexes, sports courts, and other one-of-a-kind attractions. They can also feature Broadway-caliber productions in the main theater, game shows, and more.
Opportunities for Enrichment
In addition, many repositioning cruises offer opportunities for enrichment through onboard lectures, workshops, and cultural events. Because the cruise ship is traveling through different regions, these enrichment programs are tailored to the itinerary, which can make for a more immersive and educational experience.
Beyond talks and lectures, a repositioning cruise can be a great time to learn some new skills from onboard experts. These cruises often offer workshops and classes on topics like photography, dance, or arts and crafts.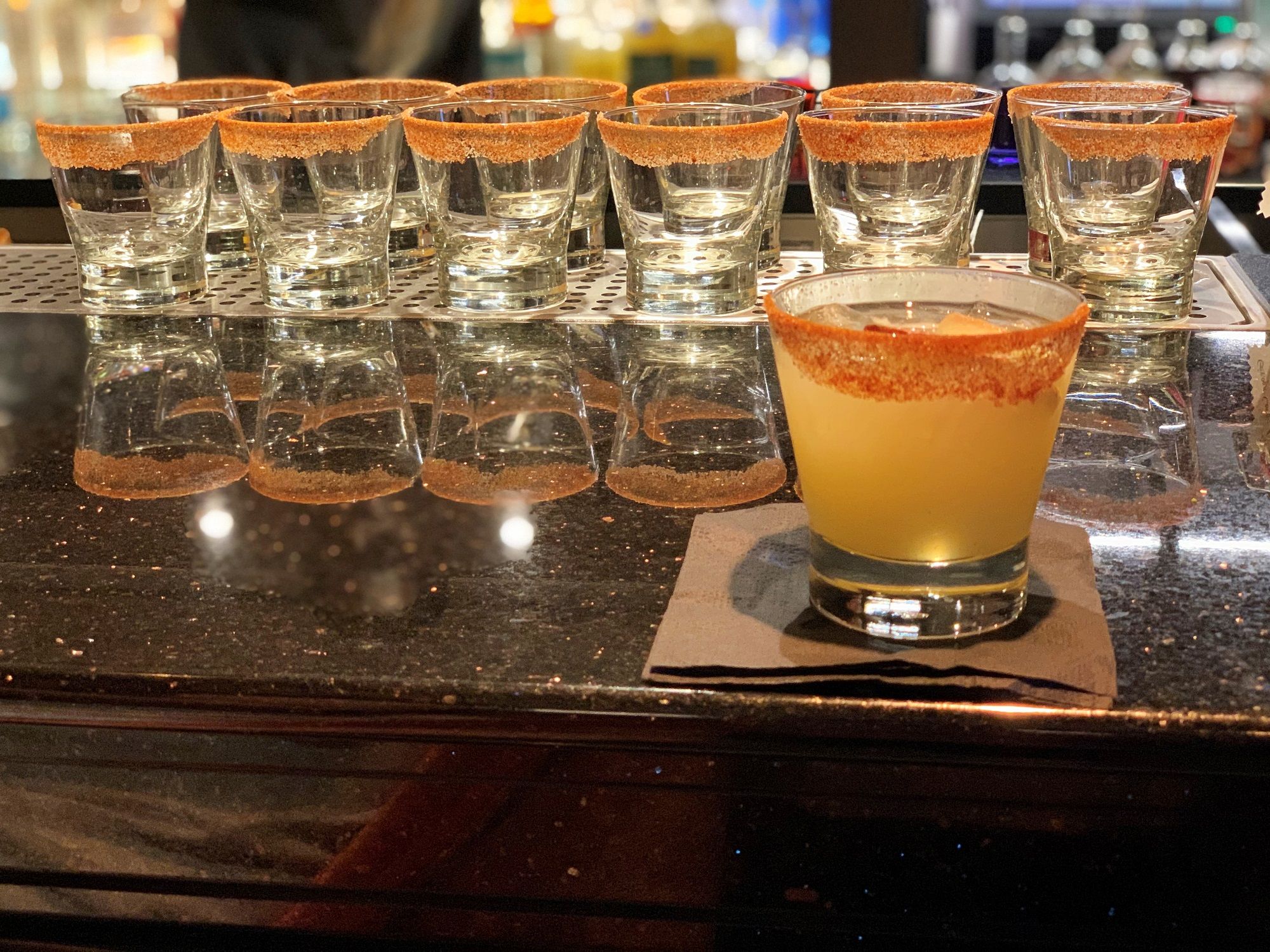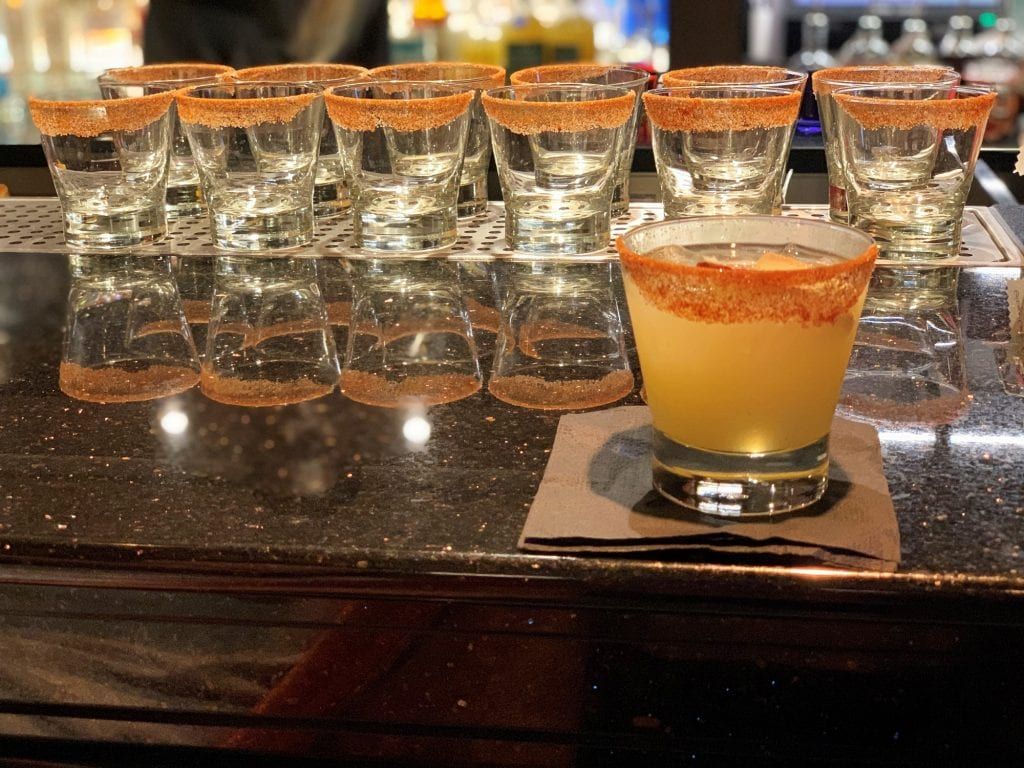 During your repositioning cruise, you could also play pickleball for the first time, broaden your horizons by attending one of the wine or cocktail classes offered, or take a personal training class in the fitness center.
More Time to Connect with Fellow Passengers
Another benefit of repositioning cruises is the opportunity to meet new people. Because you are onboard for a longer period of time, you'll have more opportunities to socialize with other guests. With fewer passengers typically, it's easier to meet and interact with fellow travelers, whether it's during meals, onboard activities, or social events.
This can be a great time to make new friends and share travel experiences with like-minded individuals. Many repositioning cruises attract a more diverse group of travelers, creating a vibrant and welcoming community onboard.
After a few days onboard the ship, you might even find yourself making plans with other guests to meet for drinks or to play some cards or trivia.
Reduced Jet Lag
Because repositioning cruises often travel in one direction over an extended period of time, passengers can avoid the jet lag that often comes with air travel across multiple time zones to get from point A to point B. This can make it easier to adjust to the new time zones and enjoy the journey more.
During a repositioning cruise, you typically gain or lose time gradually over the duration of the trip. As you cross time zones, you may be turning your clock ahead (or behind) an hour each evening.
If you struggle with jet lag when you travel, a repositioning cruise might be the ideal way to visit those more remote destinations on your bucket list.
SCORE BIG ON REPOSITIONING CRUISES BY BOOKING NOW!
Disadvantages of a Repositioning Cruise
Of course, while there are many benefits to taking a repositioning cruise, there are also some potential downsides to consider before booking one. Here are some cons to taking a repositioning cruise.
Limited Port Stops
For some, one of the downsides to a repositioning cruise is fewer port stops than a traditional cruise itinerary. While this can be a benefit for those who are looking for a more relaxing vacation or for those who consider the cruise ship itself their destination, it can be a drawback for those who enjoy exploring new destinations.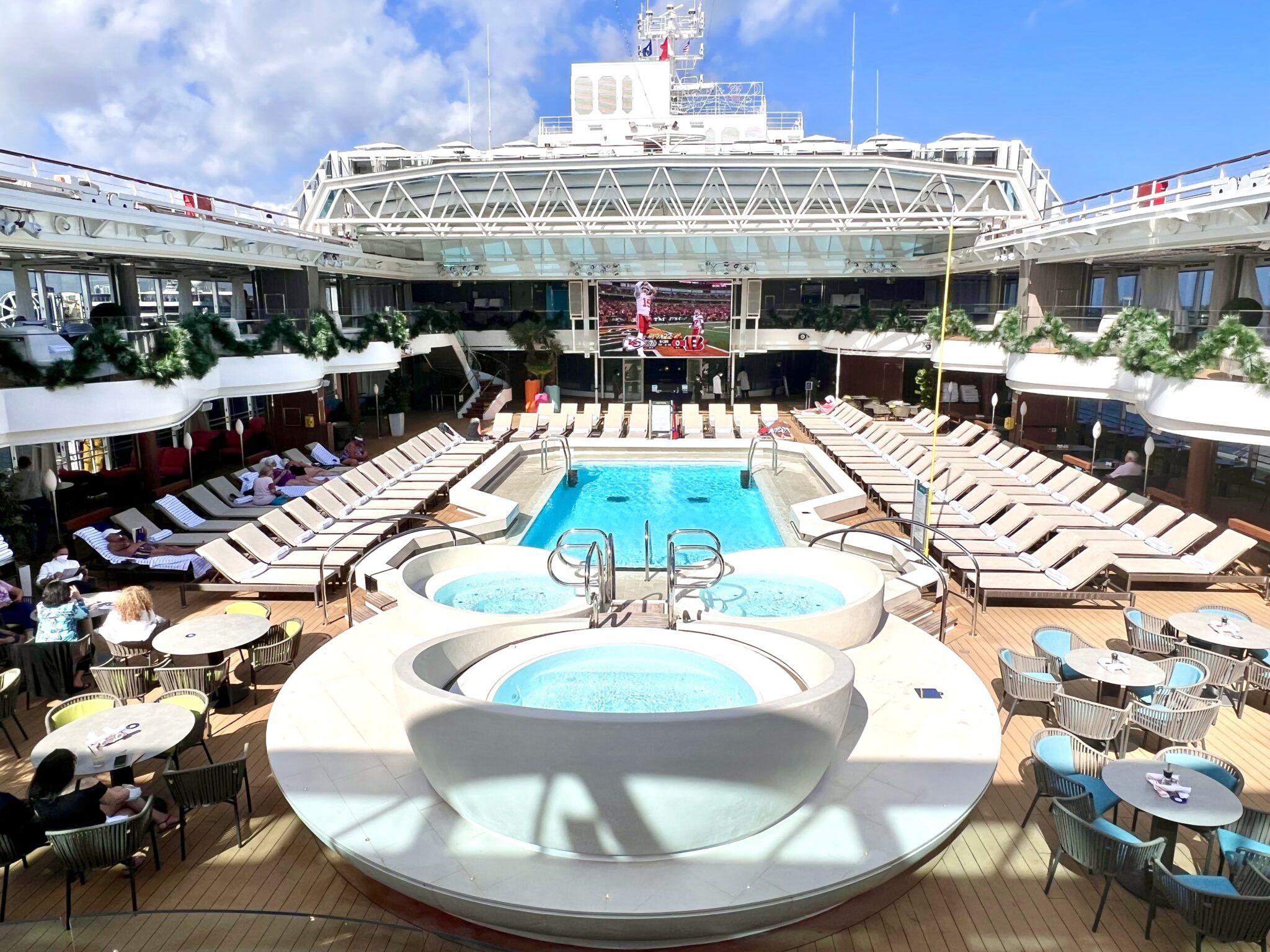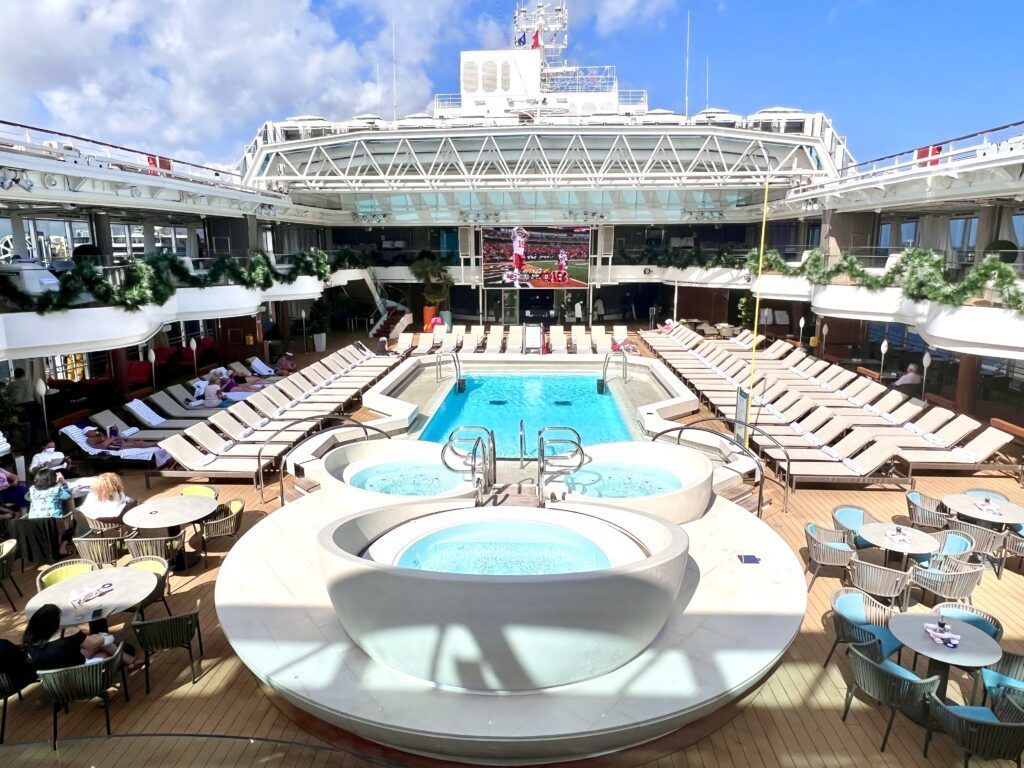 Additionally, because the itinerary isn't typical for the cruise line, there may be fewer activities and excursions available at the ports of call you do visit.
While many seasoned cruisers love sea days, a repositioning cruise might not be ideal for first timers. Not being able to see and/or step foot on land for days, could be a turn off.
Longer Voyages
Similarly, the length of repositioning cruises might be a turn off for some. You should probably avoid repositioning cruises if you don't like spending a lot of time at sea. If you have never taken a cruise before, we would recommend starting off with a shorter itinerary to test the waters so to speak. If you find out by day two or three that cruising isn't for you, you will be miserable the rest of your time onboard the ship.
Further, longer voyages may not be the best choice for those who get easily seasick or feel claustrophobic on a ship. Once you are out in the middle of the ocean enroute to your next destination, there's no turning back.
Potential for Rough Seas
When choosing a repositioning cruise, there are a few things to keep in mind. First, it is important to consider the time of year and the climate of the regions through which the ship will be traveling. For example, a repositioning cruise from Europe to the Caribbean may experience rough seas or cooler temperatures in the Atlantic Ocean.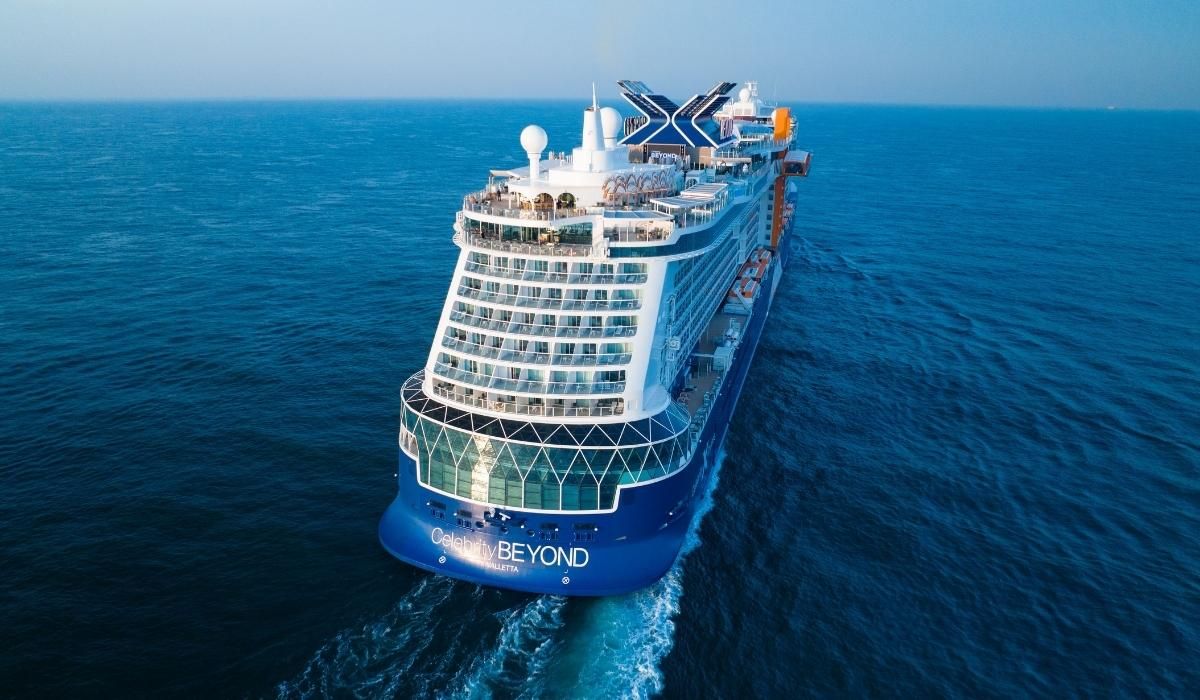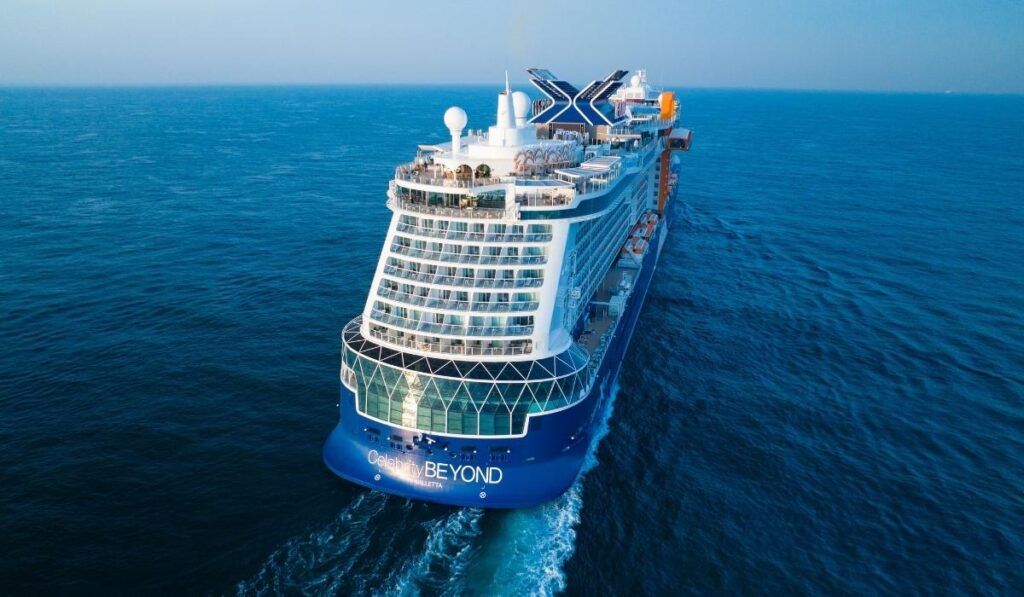 Further, repositioning cruises often take place during shoulder seasons when the weather can be less predictable. This can increase the potential for rough seas and inclement weather, which can be a disadvantage for those who get seasick. This can also mean that the outdoor decks will be unavailable to use, limiting your access to amenities like the pool, jogging track, or sports court.
Additional Travel Expenses
While repositioning cruises could save you money, they could also incur additional travel expenses. Repositioning cruises may require additional fees for airfare, transportation to or from the port, and accommodations before or after the cruise. For instance, if you live in Florida and take a repositioning cruise to Europe, you will need to account for international flights home. Even if you don't live in Florida, a one-way international flight might still be more expensive than a roundtrip domestic flight.
Additionally, if the ship is repositioning to a different region or continent, passengers may need to obtain additional travel documents.
It's important to know that even if the ship is repositioning from one U.S. homeport to another a passport is required!
Limited Availability
Since repositioning cruises occur less frequently than traditional cruise itineraries, it makes them more difficult to book. With less supply, it might also mean that there is limited availability for specific dates and cabin categories.
Of course, since these cruises only occur on select dates during the year, it might also make it challenging to coordinate these sailings with your vacation time. Not to mention, since they typically occur during shoulder seasons, they generally do not align with kids' school breaks or vacations.
BOOK NOW: Exclusive Rates on Repositioning Cruises!
Comments
Have you sailed on a repositioning cruise? Do you like these longer, more unique itineraries? Drop us an anchor below to share your experiences taking a repositioning cruise.