VIKING DOUBLES CAPACITY FOR SECOND SEASON IN NORTH AMERICA'S GREAT LAKES
The Viking Polaris Makes Her Great Lakes Debut in Toronto, Joining the Viking Octantis
Viking is celebrating the start of its second season in the Great Lakes. The new purpose-built Viking Polaris arrived in Toronto for her first port of call in the region. The Viking Polaris joins her identical sister ship, the Viking Octantis, which began sailing in the Great Lakes for the 2022 season and returned to the region in April 2023.
With two 378-guest expedition vessels now in the region, Viking has doubled its capacity in the Great Lakes for 2023. The ships will remain in the Great Lakes through September 2023, sailing all five lakes and a variety of itineraries that operate between Toronto and Duluth.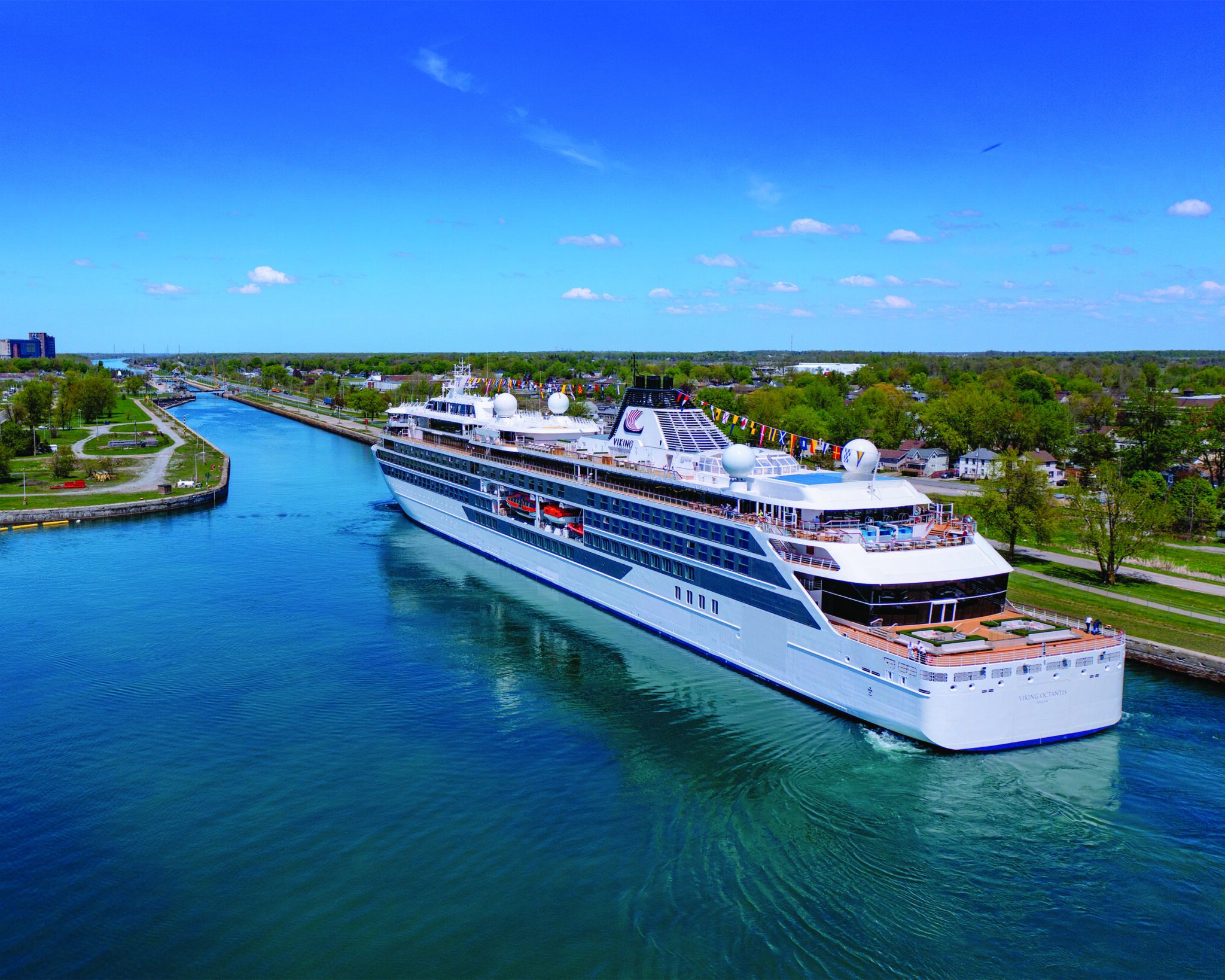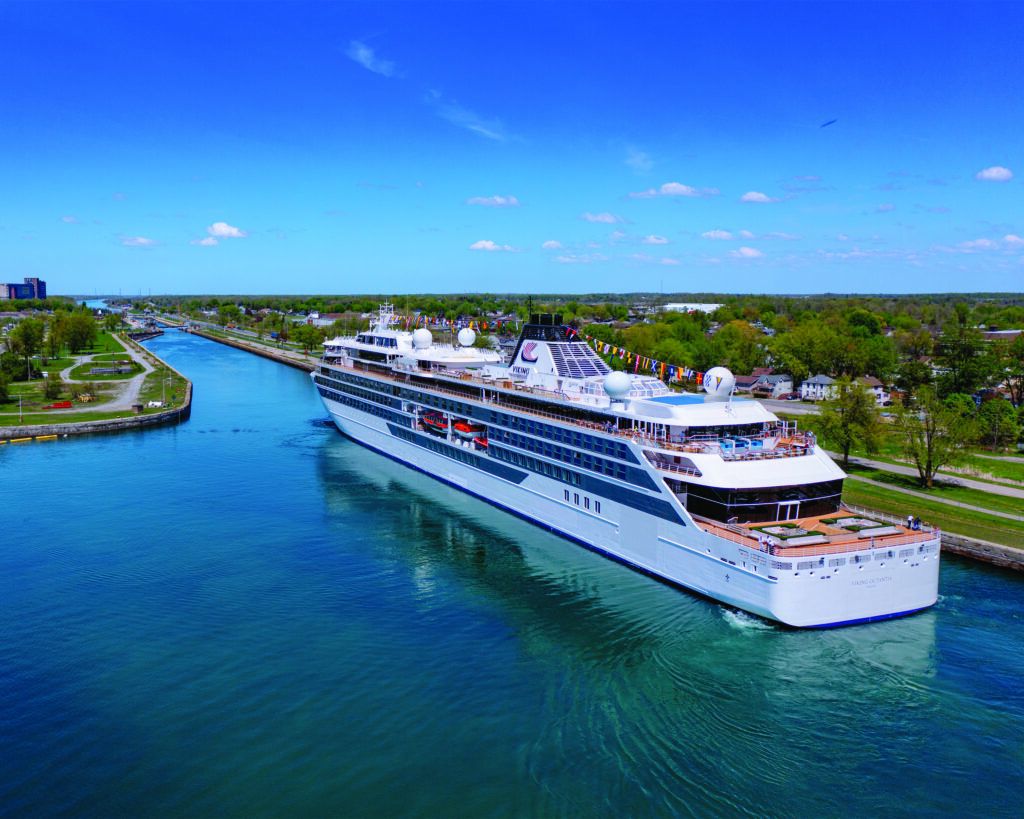 "We are proud to welcome both of our expedition ships to the Great Lakes. With historic canals that are engineering marvels, cities with thriving arts and culture and unmatched wilderness, this is a phenomenal region of North America that may be familiar to many—but few have had the opportunity to explore," said Torstein Hagen, Chairman of Viking. "After our first full season of Great Lakes voyages in 2022, we are grateful for the warm welcome we received from each destination and look forward to introducing even more curious travelers to the region this season and in the years to come."
Designed specifically to reach the Great Lakes, Viking's expedition fleet brings the newest and most modern vessels ever to explore this region of North America. It also provides a significant commitment to local tourism and economic development for the states of Michigan, Minnesota, Wisconsin, and the Canadian province of Ontario. Beginning this season, Viking will also call on the new port of Cleveland, Ohio, during the new 15-day itinerary, Great Lakes Collection.
To further develop the scientific enrichment program for its Great Lakes voyages, Viking has partnered with the National Oceanic and Atmospheric Administration (NOAA) Great Lakes Environmental Research Laboratory (GLERL). This organization conducts innovative research on the dynamic environments and ecosystems of the Great Lakes and coastal regions to provide information for resource use and management decisions that lead to safe and sustainable ecosystems, ecosystem services, and human communities. Viking's expedition ships have also been designated official NOAA / U.S. National Weather Service weather balloon stations, from which regular launches are undertaken.
2023—2024 Great Lakes Voyages:
During Viking's second season, the company is operating six key itineraries in the Great Lakes, including two new voyages. Highlights include:
Viking World Cruises
Viking is also sailing grand voyages between the Great Lakes and "the end of the world". The Viking Longitudinal World Cruise I will complete an inaugural 65-day journey from Antarctica to Milwaukee on May 5, 2023. In September 2023, the Viking Polaris will embark on the Longitudinal World Cruise II from Duluth to Ushuaia. Further, the Viking Octantis will also begin her epic journey from Milwaukee to Ushuaia on the Longitudinal World Cruise III.
These itineraries offer guests several travel milestones in a single journey from the heart of North America. Through engineering wonders like the Welland and Panama Canals and into the Chilean fjords, guests will finally reach Antarctica. The Viking Polaris will also sail the Longitudinal World Cruise IV from Milwaukee to Ushuaia in October 2024.
Viking Expedition Ships
The Polar Class Viking Octantis and Viking Polaris host 378 guests in 189 staterooms. The vessels are purpose-built for expeditions, at an ideal size for safety and comfort in remote destinations. With more indoor and outdoor viewing areas than other expedition vessels, guests are closer to the magnificent scenery. Highlights include: 
The Aula: A stunning panoramic auditorium inspired by the University of Oslo's famed ceremonial hall. This venue is used for lectures, daily briefings, documentaries and films. It features a 4k laser-projected screen that retracts to expose floor-to-ceiling windows and 270° views.
Finse Terrace: An outdoor lounge area just above sea level with recessed seating and lava rock "firepits". The Finse Terrace was designed to allow guests the comforts of the ship al fresco while enjoying the dramatic scenery. Named after the Finse Plateau in Norway, where some of the greatest polar explorers did their expedition training.
The Hangar: An industry-first in-ship marina providing ease of embarkation and disembarkation while sheltered from the elements.
The Bow: An important forward-viewing platform. In the case of inclement weather, The Shelter is a partially enclosed space for guests to warm up.
The Science Lab: In partnership with the University of Cambridge and Akvaplan-Niva, The Science Lab supports a broad range of research activities. Guests have supervised access to The Science Lab to learn from and participate with scientists in undertaking meaningful research.
Expedition Central: The hub for the expedition team to consult with guests and share knowledge about the destinations. It features 3D printed maps, digital screens, and a state-of-the-art spatial data visualization chart table.
Dining Choices: The Restaurant offers fine dining featuring regional cuisine and always-available classics. The casual World Café offers an open kitchen, bakery, grill, and premium seafood and sushi choices, along with international flavors. Mamsen's, named for the Hagen family matriarch, serves Scandinavian-inspired fare, and Manfredi's offers the best of Italian cuisine.
The Nordic Spa: Following a day of exploration, The Nordic Spa allows guests to experience the ultimate healthy Nordic traditions. It features an indoor heated pool and a badestamp (wood-sided hot tub) that is open to the outside.
Explorers' Lounge: Located high on the ship, the Explorers' Lounge provides guests an ideal space to take in the magnificent scenery, share discoveries with fellow travelers, or to enjoy a drink.
The Living Room: On Viking Octantis and Viking Polaris, The Living Room is located to maximize views of the surroundings through floor-to-ceiling windows. The Library is curated by acclaimed London bookshop Heywood Hill and Cambridge University's Scott Polar Research Institute. 
Nordic Balcony: A first for polar expedition vessels, all staterooms on board Viking's expedition ships feature a Nordic Balcony. This sunroom converts into an al fresco viewing platform with an observation shelf at elbow level to stabilize binoculars or a camera. Guests can choose from six stateroom categories that range from 222 sq. ft. to 1,223 sq. ft. Every stateroom comes with a king-size bed, large bathroom, and a unique drying closet for expedition gear.
Enrichment On Board and On Shore: Viking has created the world's leading scientific enrichment environment in an expedition setting. Thirty-six experts accompany each journey as part of the Viking Expedition Team. These members include an Expedition Leader and support staff, photographer, field research scientists, general naturalists, mountain guides, kayak guides, submarine pilots, and specialists (ornithology, geology, higher predator biology and history).
Environmentally Considerate: Viking's expedition ships have set a new standard for responsible travel with an energy-efficient design that exceeds the Energy Efficiency Design Index (EEDI) requirements by nearly 38%. In addition, the ships have received one of the industry's first SILENT-E notations—the highest-level certification for quiet ship propulsion, minimizing underwater noise pollution.
SOURCE Viking
Comments
Are you happy to hear that Viking doubles its capacity for the start of its second season in the Great Lakes? Have you cruised on a Viking expedition ship yet? Drop us an anchor below to share your Viking cruise reviews.
Stay up to date with the latest cruise news and travel updates!