If you are cruising from Port Canaveral, there are a variety of things to do on the Florida Space Coast that make it worthy of spending a few extra days in the area before or after your cruise. Among the popular tours and attractions are Port Canaveral Airboat Rides.
While many cruisers are probably familiar with airboat tours near Port Everglades (Ft. Lauderdale), there are also similar tours offered in the Port Canaveral area. Located about a half hour away from the cruise port, Airboat Rides at Midway is just one of the local companies that offers 1-hour tours on the St. Johns River, sometimes referred to as the Central Florida Everglades.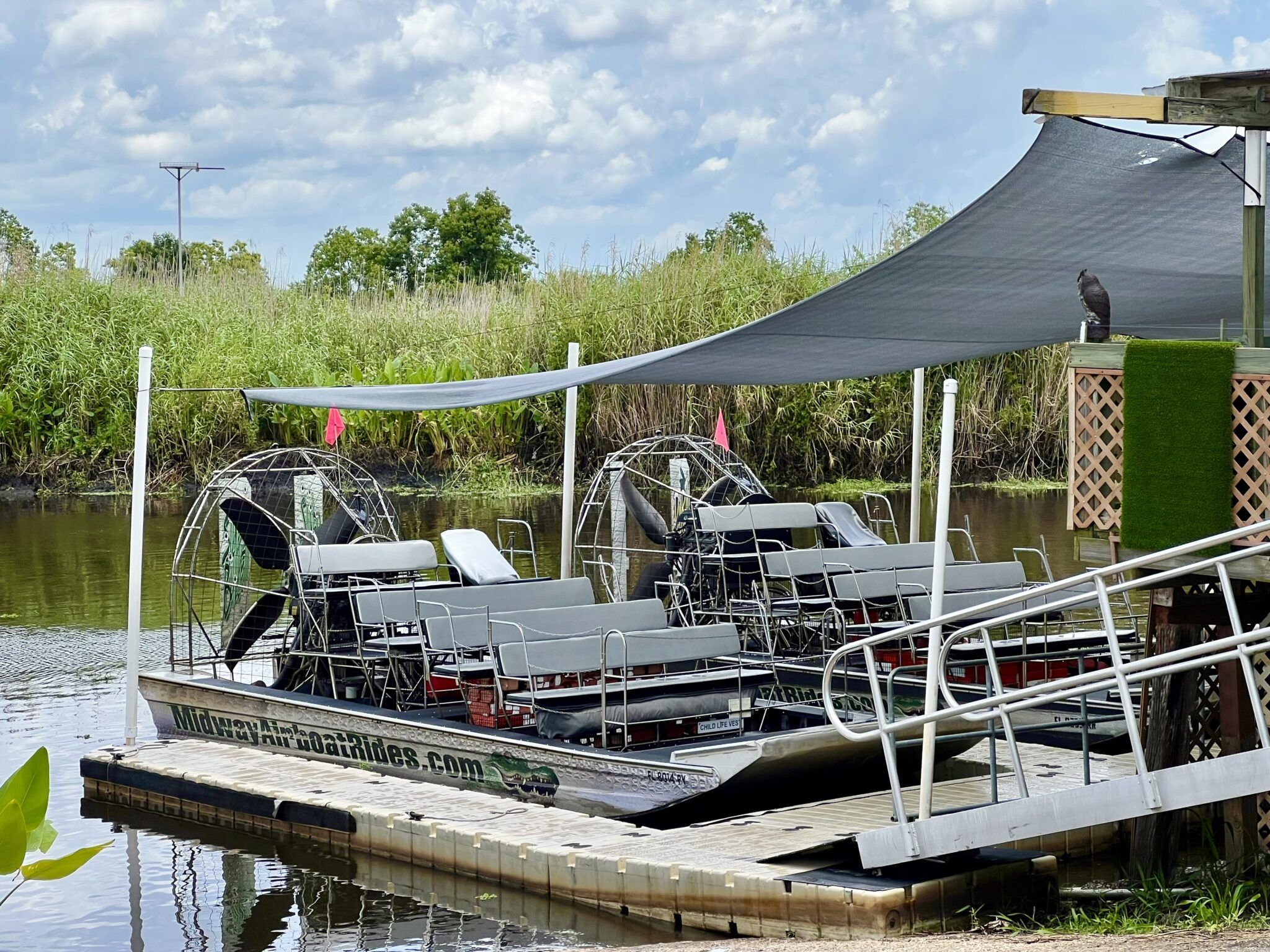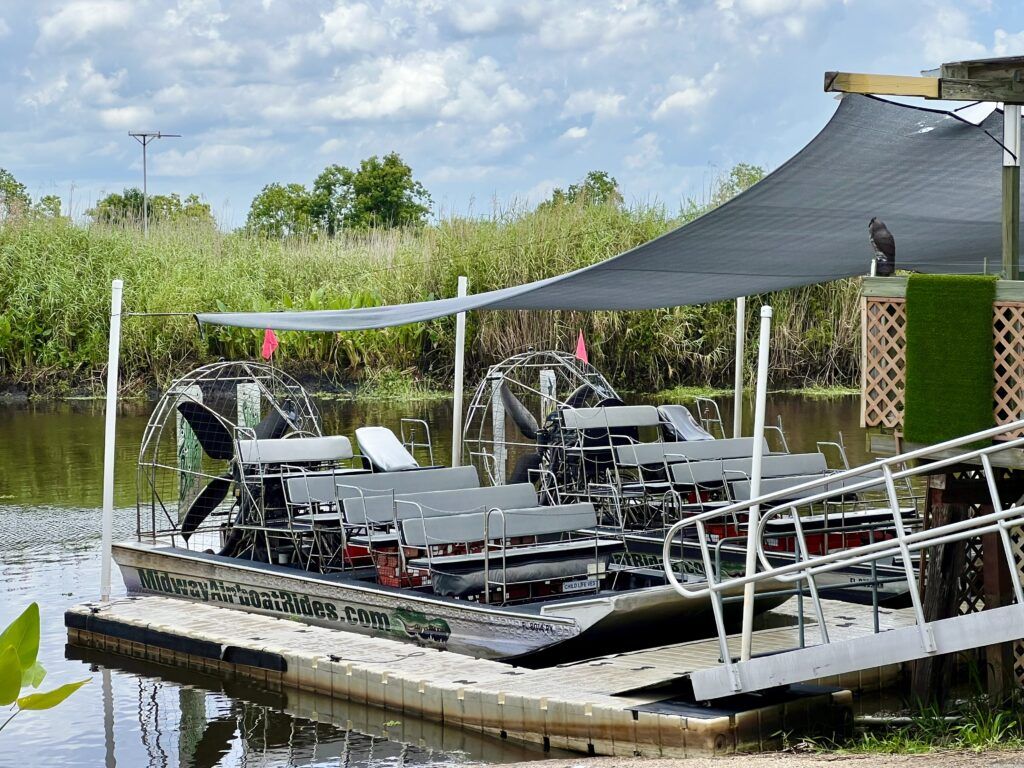 Here, you can set out on a high speed search for the wildlife lurking within these grassy wetlands. You will be treated to appearances by alligators, birds, and other various creatures during your Port Canaveral airboat ride.
Disclaimer: We were hosted guests on this airboat ride, but as always, all opinions in this post are our own.
Port Canaveral Airboat Rides Review
Prior to our recent 5-day Mariner of the Seas cruise, we spent the weekend in the Space Coast checking out the various tours and attractions. During our first day in the area, we had a customized day arranged with Canaveral Tours. One of the many stops on this tour included an exhilarating airboat ride.
During our drive to the location, our knowledgeable guide provided information on Central Florida's landscape and wildlife.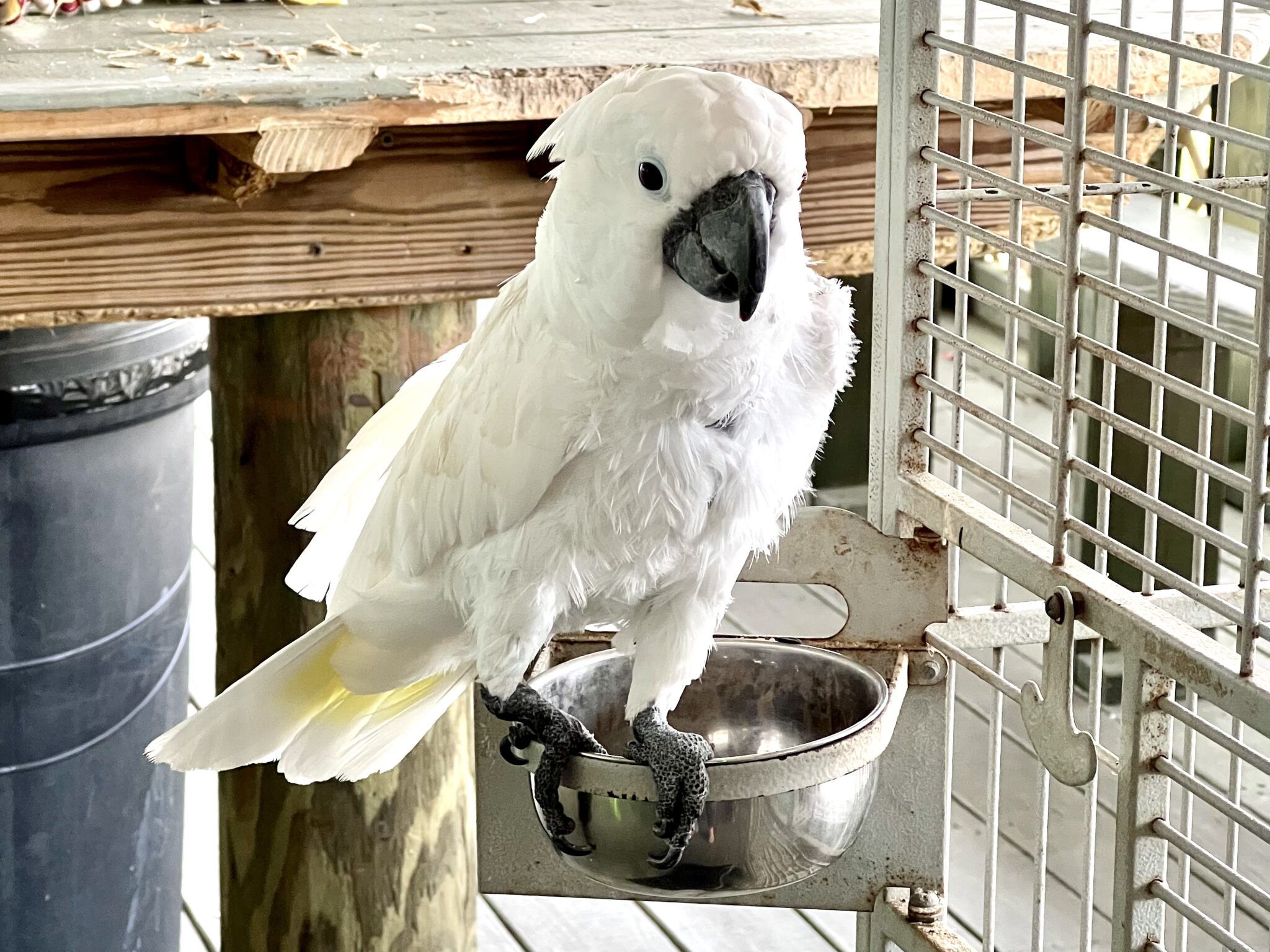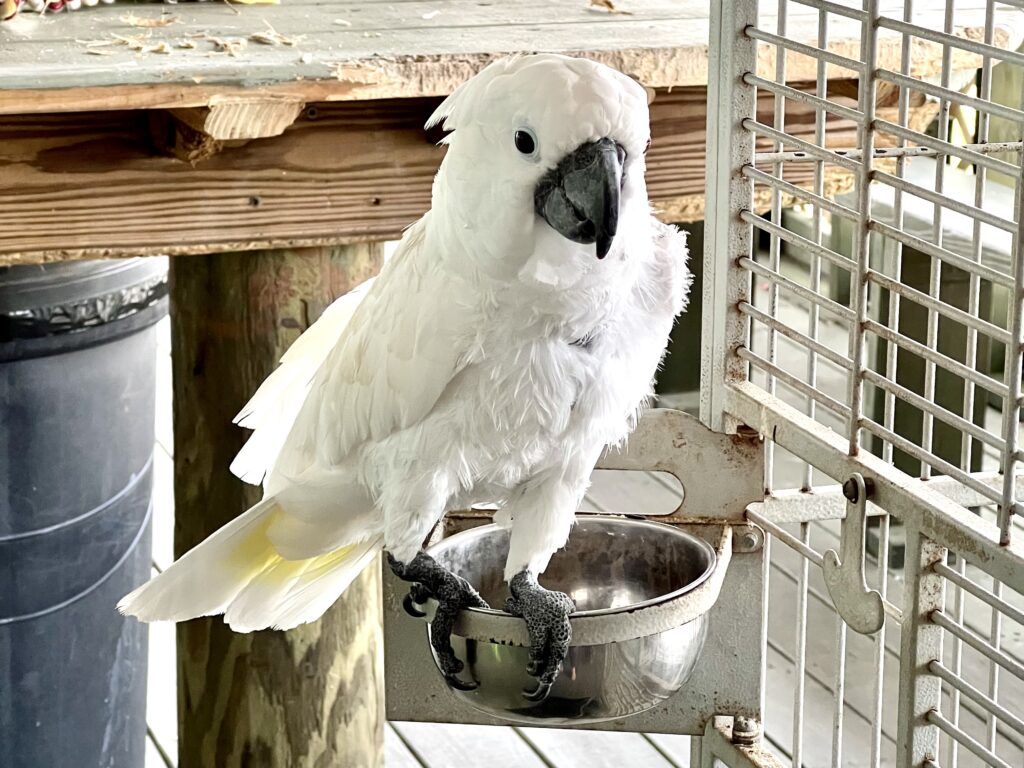 Upon arriving at Midway, a former fish camp in the 1930's, we were able to browse the air conditioned gift shop and interact with some of the animals on site. These included a variety of snakes and birds. There are also restrooms here.
EXCLUSIVE SAVINGS: Get Deals on Cruises from Port Canaveral!
Setting Off on Our Airboat Adventure
Once our 1:30 pm tour group was called, we headed out to the dock to board our custom airboat. Here, we met our airboat captain, John. John, along with all the other airboat captains, are U.S. Coast Guard Master Captains. Further, John has been giving airboat tours for 10 years and was a wealth of knowledge.
Each rider on the airboat is provided with a headset to listen to the Captain's narration during the tour. At several points during the ride, the boat also stops for photos and the chance to ask questions. In addition, all airboats are equipped with life jackets; children ages five and under are required to wear one.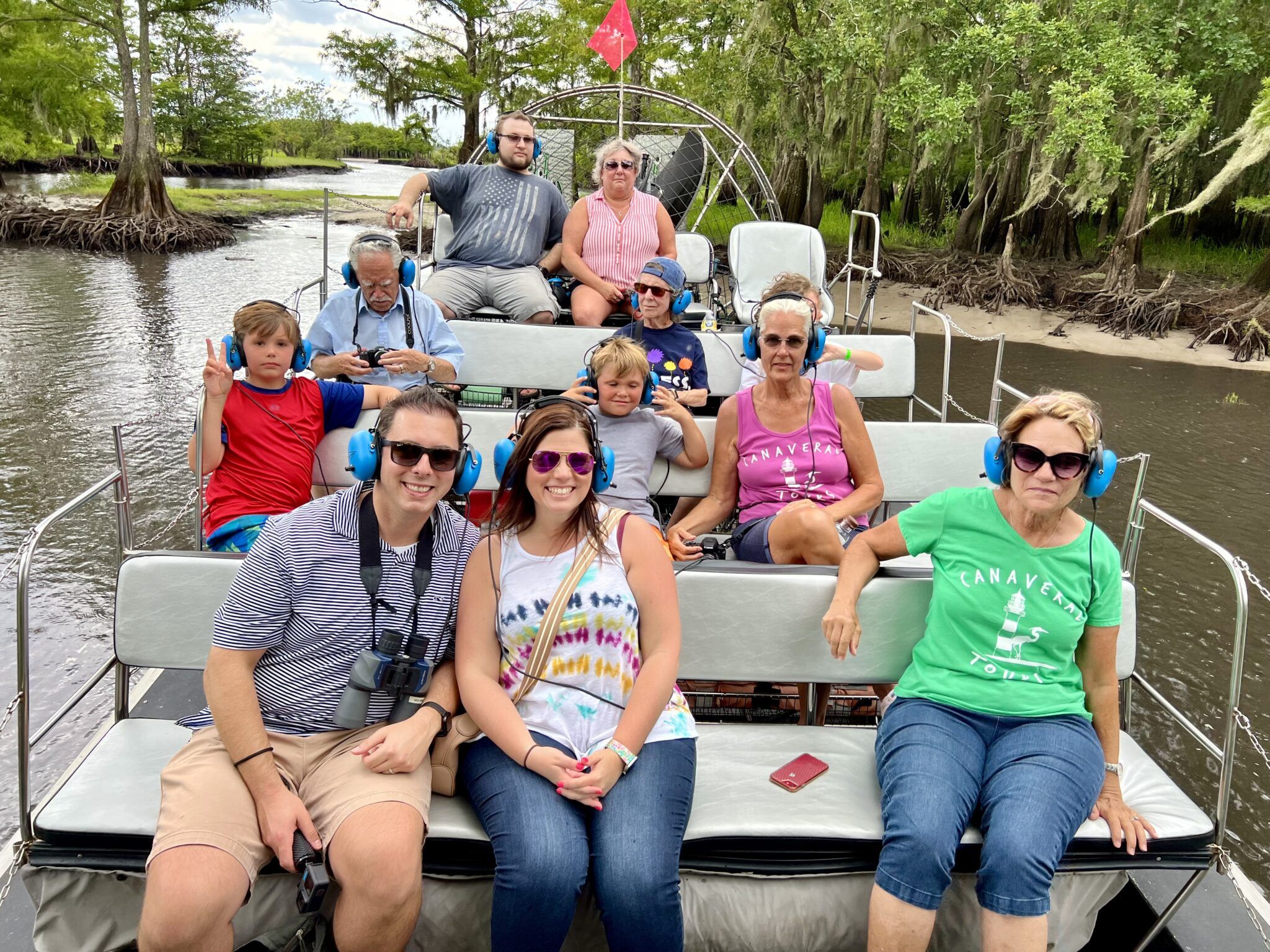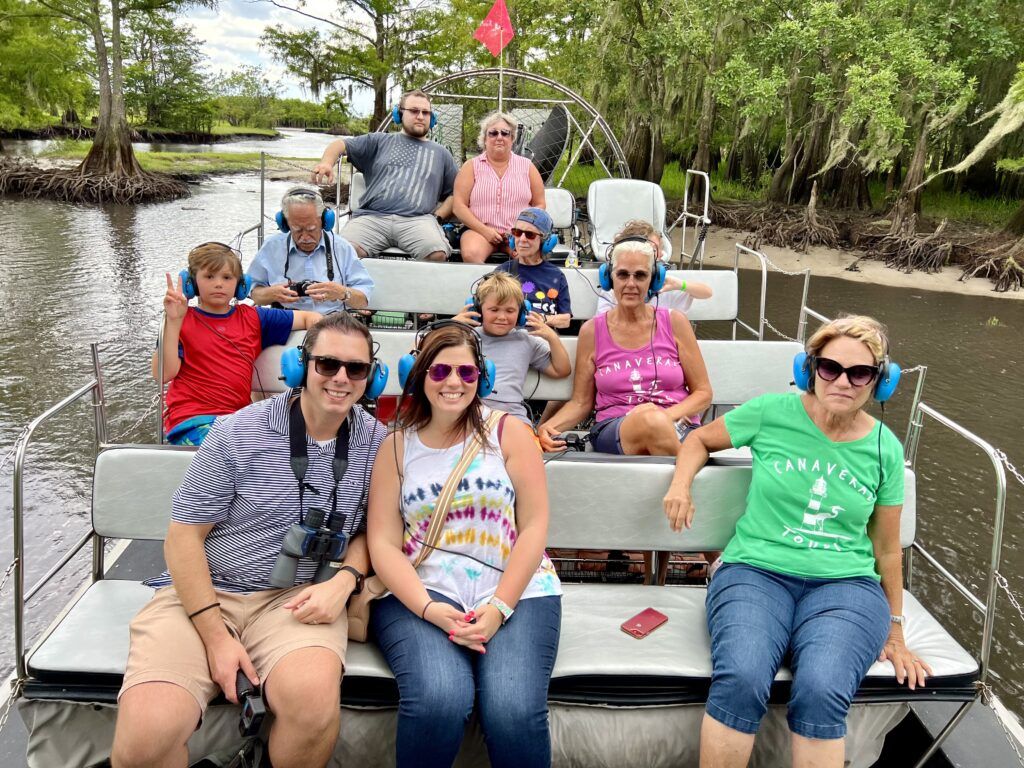 The airboats have stadium style seating, so there is not a bad seat in the house. Jetting off at speeds up to 45 miles per hour, you will feel the wind in your hair as you coast the St. Johns River. You will want to be on the lookout, as you never know where wildlife sightings might pop up.
Moove Out of Our Way
Gliding across the St. Johns River, most of us were on the lookout for alligators. However, our Captain made sure to point out some other birds, fish, and vegetation along the way. He did his best to get as close to the creatures as possible for some up-close viewing and photographs.
At one point, we even had a traffic jam as some cattle were wading in the shallow water blocking the throughway!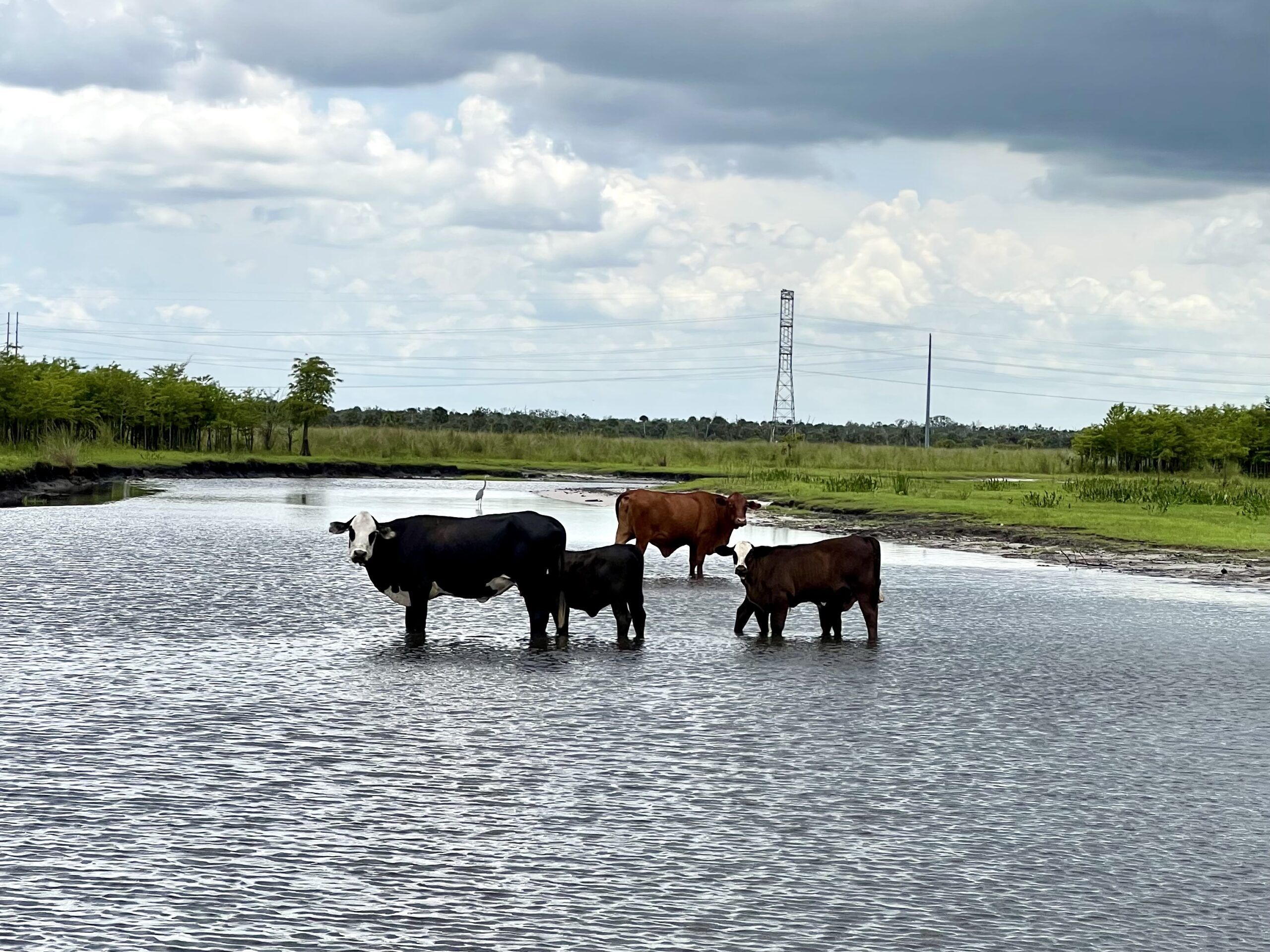 Alas, we were able to see some alligators peeking up from water, along with some pretty severe storm clouds and lightning in the distance. Yup, that's Central Florida in the summer for you.
With the safety of the guests in mind, our Captain decided not to head back to the base camp right away, which was in the direction of the storm. Instead, we headed for shelter. We made our way to a wooden structure in the middle of the wetlands just before the skies opened up.
Thankfully, we waited out the heaviest rain with protection from the elements before maneuvering our way back. Ending up with almost double the tour time, this Port Canaveral airboat ride was certainly an adventure.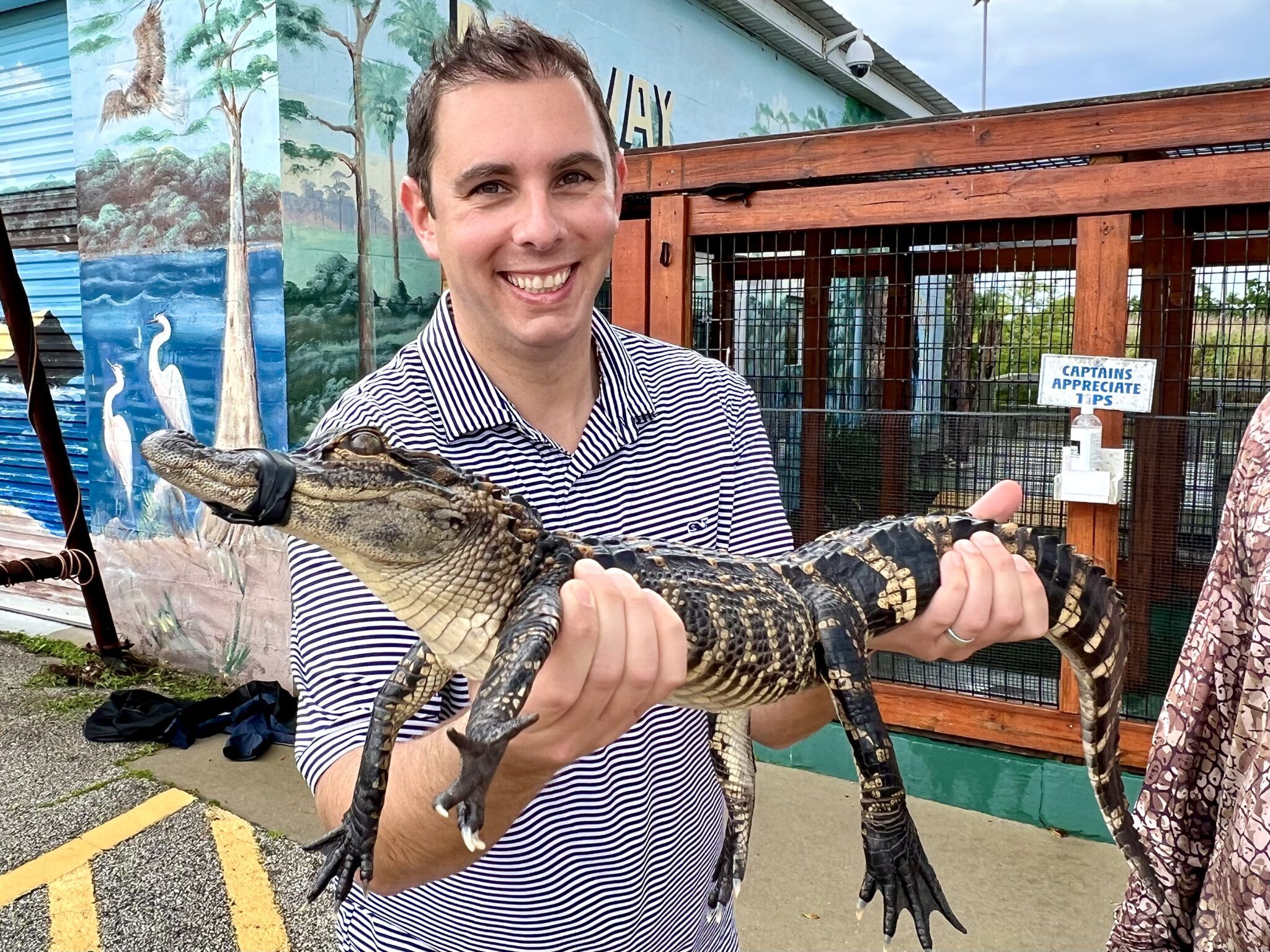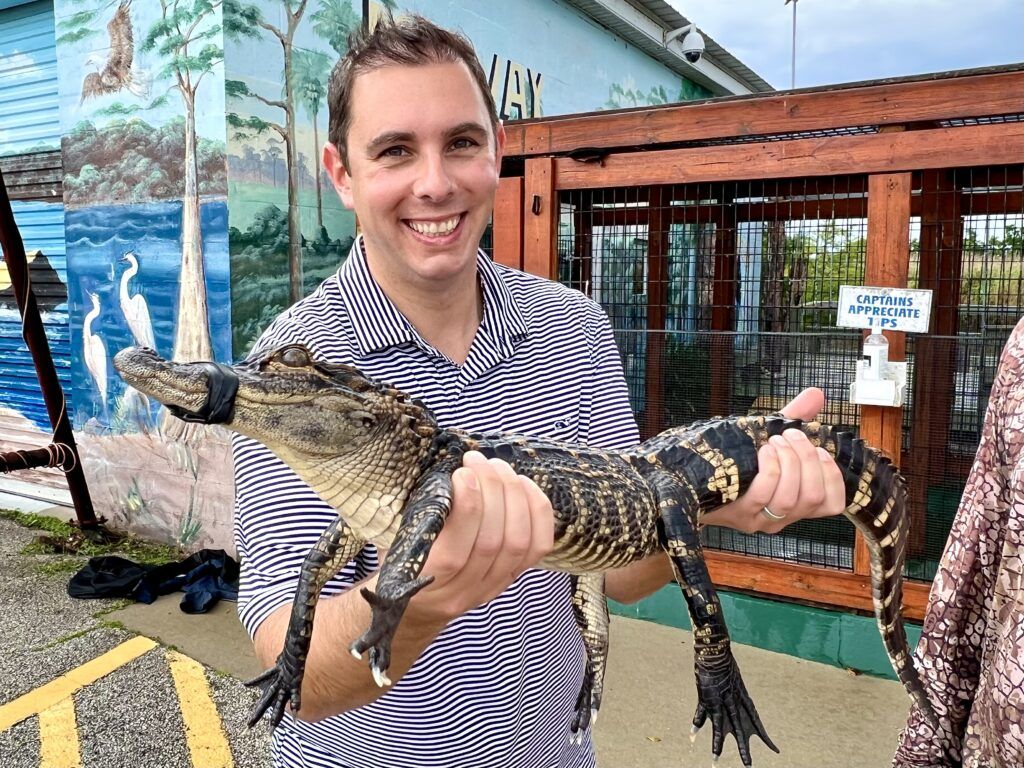 We even got to hold a baby alligator and pose for some photos at the end of our tour.
BOOK NOW: Save on Port Canaveral Cruises!
Recap of Port Canaveral Airboat Rides
Port Canaveral airboat rides are a fun activity for all age groups while visiting the Space Coast. Airboat Rides at Midway even offers private tours and group tours.
Reservations are recommended and can be booked directly on the company's website. Current pricing is $42.25 for adults and $37.56 for children ages 2-12 years old.
If your schedule allows, we recommend booking an airboat tour earlier in the day as there will be less chance of rain and storms impacting your ride.
Overall, we really enjoyed our airboat ride and would certainly book another one in the future when cruising from Port Canaveral.
Comments
Have you taken one of these Port Canaveral Airboat Rides before? What are some of your favorite things to do when visiting the Space Coast. Drop us an anchor below to share your top activities in Port Canaveral.