While Miami is known as the cruise capital of the world, another cruise port in Florida shouldn't be forgotten. Port Canaveral is the second busiest cruise port. In fact, it processes over 4.5 million passengers each year with more growth on the horizon.
If you are planning a cruise from this eastern Florida location, we have our complete Guide to the Port Canaveral Cruise Port to help answer many frequently asked questions.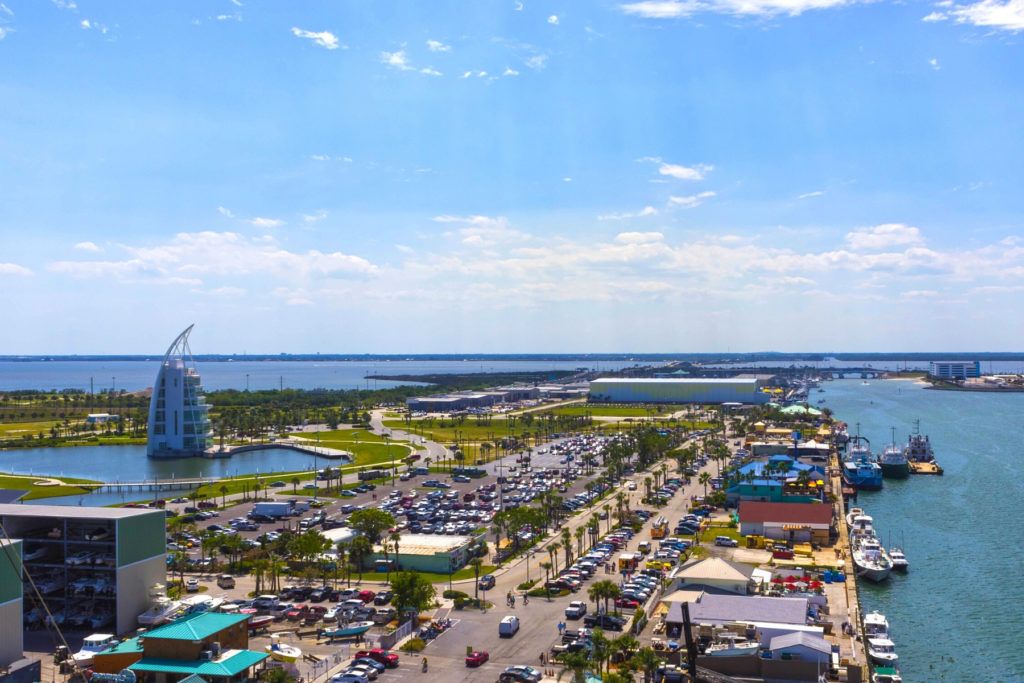 Cruise Lines That Sail From Port Canaveral
The Port Canaveral Cruise Port has five main cruise terminals, with the new Terminal 3 scheduled to debut. This terminal is ready and waiting to process passengers sailing on the brand new Carnival Mardi Gras once cruising resumes.
When arriving at the Port Canaveral Cruise Terminal for your cruise, there will be large electronic signs directing passengers to the correct terminals.
For a general sense of the area, the port is divided into North and South sides. The North side, or A terminals, include terminals 5, 6, 8, and 10. The South side, or B terminals, include 1, 2, and 3.

Cruise Terminal 1 is the location for most Royal Caribbean cruise ships that sail from Port Canaveral. Currently, Royal Caribbean has plans for Allure of the Seas, Harmony of the Seas, Independence of the Seas, and Mariner of the Seas to cruise from Port Canaveral.
Cruise Terminal 3 is the brand new cruise terminal set to process Carnival Mardi Gras passengers. This $163 million project includes a 188,000 square foot terminal and an adjacent garage accommodating 1,800 cars.
Cruise Terminals 5 and 6 also primarily service Carnival Cruise Line, as this brand usually has the most ships sailing out of Port Canaveral. Currently, Carnival plans to have Elation, Liberty, and Magic sailing from this cruise port.
This is of course in addition to the brand new Mardi Gras.
Cruise Terminal 8 is where Disney Cruise Line's ships depart. Given Port Canaveral's proximity to Walt Disney World in Orlando, it's no surprise that Disney Cruise Line would have a few ships in this location.
Currently, Disney Cruise Line is scheduled to sail Disney Dream and Fantasy from Port Canaveral.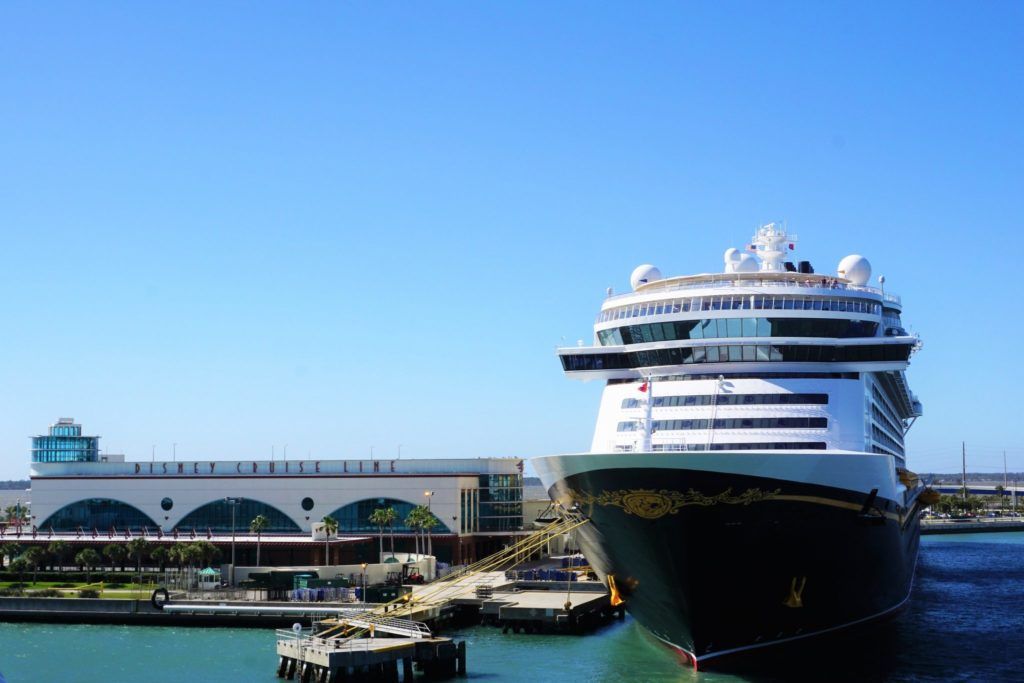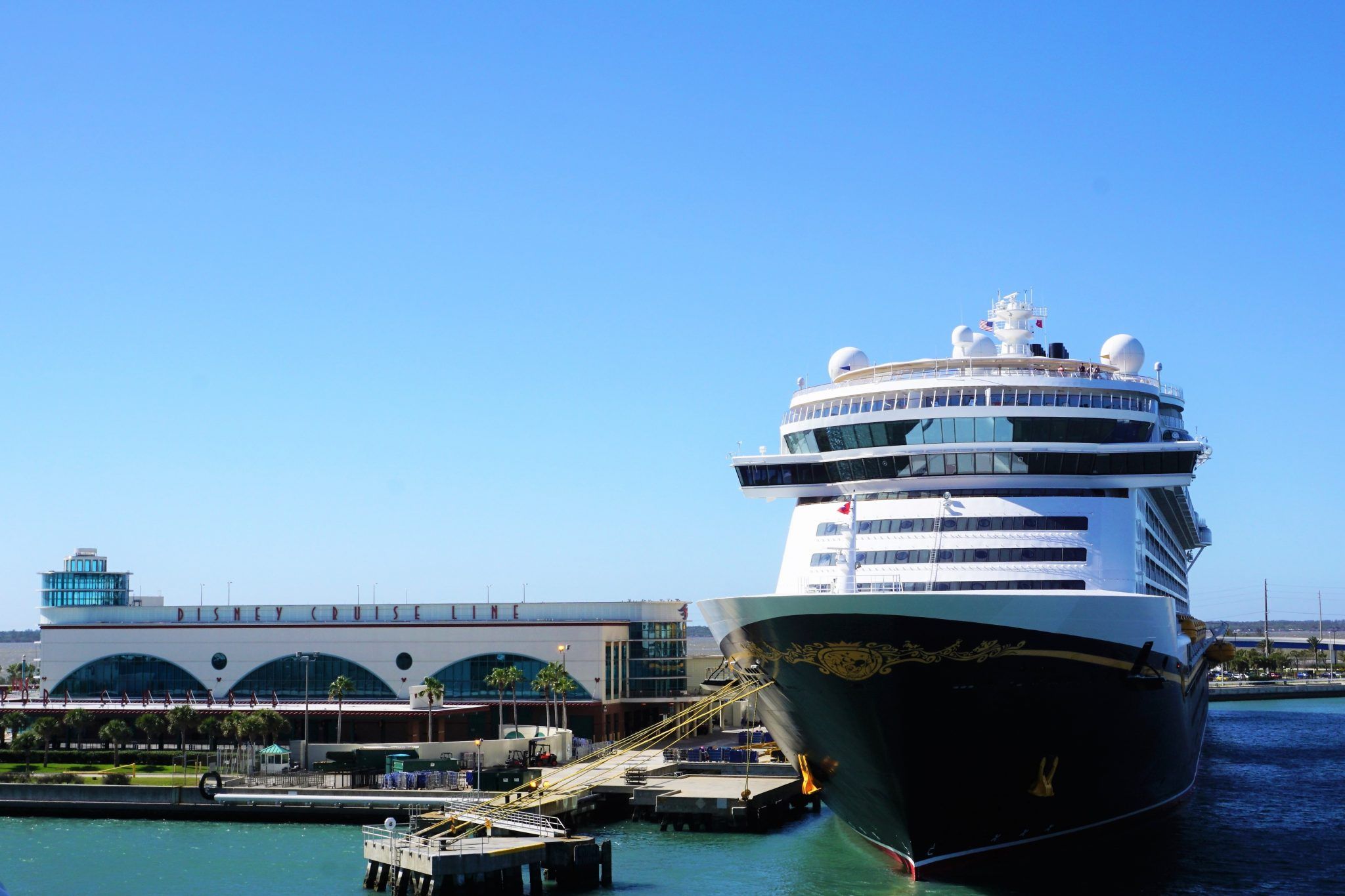 Related Post: Beginner's Guide to Cruise Planning
Cruise Terminal 10 services Norwegian Cruise Line. According to Norwegian Cruise Line's website, Norwegian Escape is the only ship currently scheduled to sail from Port Canaveral once cruising resumes.
Of note, MSC Cruises will begin sailing from Port Canaveral for the first time as well. This cruise line will offer sailings on Seaside and Divina from Port Canaveral beginning in 2021.
Flying to Port Canaveral for a Cruise
Port Canaveral's not far from the Bahamas. So, this cruise port is popular for short 3 and 4-day cruises. These cruises often visit cruise line private islands such as Royal Caribbean's Perfect Day at CocoCay,.
Several popular cruises also visit Norwegian Cruise Line's Great Stirrup Cay, or Disney's Castaway Cay.
While many Florida locals do drive to the port, many cruisers still fly here for cruise vacations. The closest airport to Port Canaveral is MCO. Orlando International Airport hosts plenty of airlines from destinations across the country.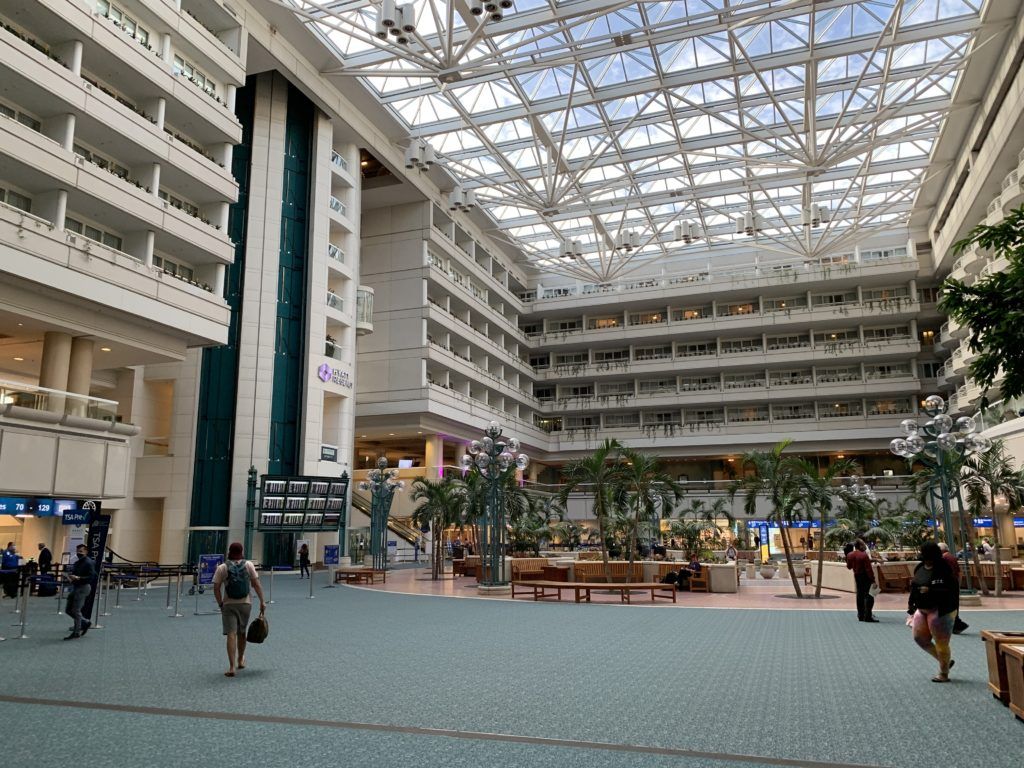 So, you shouldn't have a problem finding a flight.
This airport is located approximately 45 minutes from Port Canaveral. Thus, you should plan your flights appropriately if you plan to fly in the day of your cruise.
Though, we never recommend doing so. We always recommend cruisers fly the day before to avoid any potential travel delays.
Related Post: How to Budget for a Cruise
Once you arrive at the airport, you will have several transportation methods. Some of these options will depend on whether you fly in the day before or the day of your cruise.
Transportation to and from the Port Canaveral Cruise Port
As mentioned previously, if you live within driving distance of Port Canaveral, you will likely be driving to the cruise terminal. If you are driving, we will discuss parking options a bit later. However, there are several other transportation options available.
If you are arriving the day of your cruise, a cruise line transfer from the airport might be the easiest option, though likely not the cheapest.
Many cruise lines offer an option to book this transportation pre-cruise. Once at the airport, a cruise line representative will greet you at baggage claim and escort you and your luggage to the check-in area. After checking-in, you will board the next departing bus to the ship.
These transfers will run upwards of $35 per person and do run on set time schedules.
There are also several independent shuttle options. These shuttle options may include shuttles from the airport to the cruise terminal and/or hotel shuttles from the airport. These shuttle services tend to be cheaper than transportation arranged through the cruise line.
Some of these options include Contrans Shuttle Service, Cocoa Beach Shuttle, and Mears Transportation. Of course, some hotels themselves offer transportation, sometimes complimentary, from the airport. Most often, these shuttles are a shared service and run on a set time schedule.
Shared Ride Services are probably the most popular form of transportation in recent years. Popular apps like Uber and Lyft are allowed to pick-up/drop-off passengers at both the airport and the cruise port.
The cost of using these services varies base on the type of vehicle you choose but average between $60-$90. So, depending on your party size and amount of luggage, this option may or may not save you money. While Uber or Lyft are convenient and often cheaper, the issue is quality control among drivers.
Related Post: Do I Need a Passport to Cruise?
GoPort is another nice option offering packages that can include hotel accommodations, airport transportation, and cruise transfers for one set price. The company also offers shared shuttle service from the airport to the cruise port for as low as $19.99.
Parking at the Port Canaveral Cruise Port
If you are driving to the Port Canaveral Cruise Port, the Official Port Canaveral Cruise Parking is the most convenient option available. This "official" cruise parking is the only area directly adjacent to each of Port Canaveral's cruise terminals.
With this option, you can park at your cruise terminal's designated parking garage and simply take a short walk to your ship. The current parking rate is $17 per day, including day of arrival and day of departure.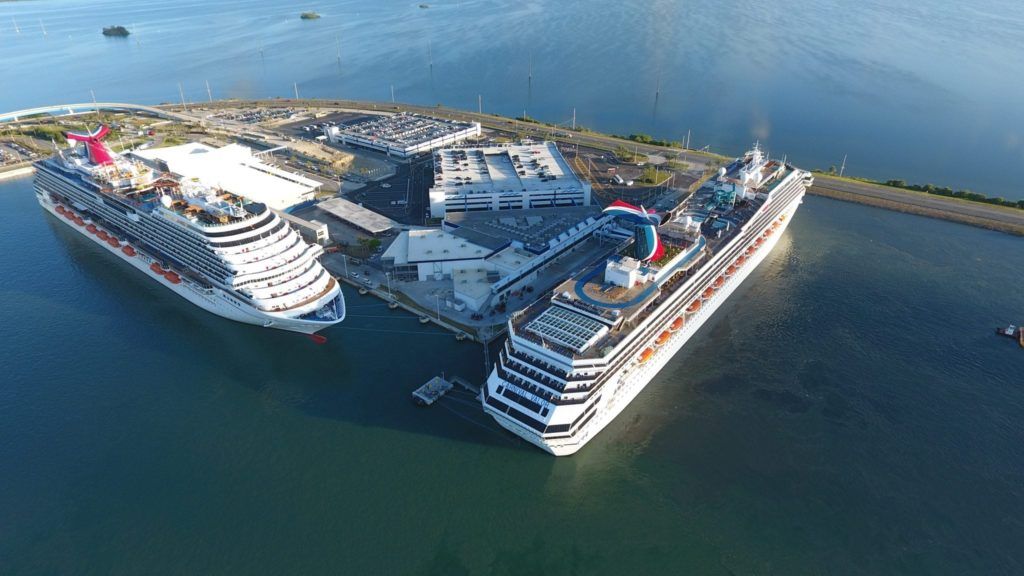 The Port does not own or operate any off-site parking facilities. Though, independent off-site parking lots can be a cheaper option. This will entail taking a shuttle from the lot to the cruise terminal.
One of these options is the GoPort Plaza. Packages start at a flat fee of $55, plus $5 for each additional traveler. For a week-long cruise for two, this would be over 50% savings.
Park Port Canaveral and Canaveral Cruise Parking are other options as well.
Related Post: What to Wear on a Cruise
Of course, if you opt for a pre-cruise stay in a hotel, many hotels also offer cruise and stay packages which can include parking.
Hotels Near Port Canaveral Cruise Terminal
When preparing for your cruise, you should consider planning a pre-cruise stay before the vacation.
When cruising from Port Canaveral, you will have a number of hotel options. You could opt to stay closer to the Orlando airport and make the commute to the port in the morning.
Or, you could choose a hotel that is located closer to the port or nearby Cocoa Beach. Better yet, you could spend a few days at Disney World or Universal Studios before your cruise.
The Country Inn & Suites by Radisson, Radisson Resort at the Port, and Residence Inn by Marriott Cape Canaveral are among the closest to the Port Canaveral Cruise Port. You can also find our top picks for the Best Hotels Near Port Canaveral right here on the blog!
Top Things to Do Near Port Canaveral
Serving as an embarkation port as well as a port of call on some Bahamas cruises, you might be wondering what activities there are to enjoy while visiting Port Canaveral. Whether you are visiting Florida's Space Coast for the day or plan to spend a few pre-cruise or post-cruise days in the area, you will have several options.
Given the proximity to Orlando, one of the obvious choices is to visit your favorite theme park. Walt Disney World and Universal Studios are both located about an hour away. Walt Disney World is home to the popular Magic Kingdom theme park and Epcot which hosts various festivals throughout the year like the Food and Wine Festival. Additionally, Hollywood Studios is home to the new Star Wars Galaxy's Edge, and Animal Kingdom has Pandora- The World of Avatar.
Harry Potter fans will love visiting Hogsmeade and Diagon Alley at Universal Studios. Not mention, there are plenty of thrill rides and the Volcano Bay waterpark.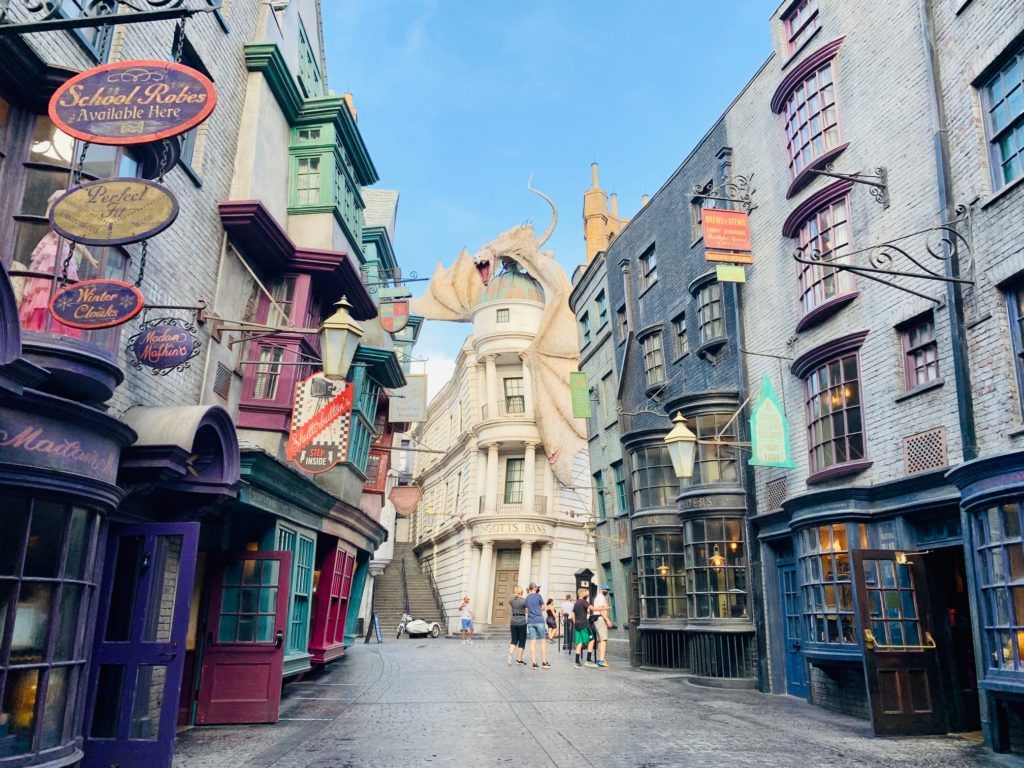 Further, Kennedy Space Center is one of the most popular attractions near Port Canaveral. Admission to this active spaceflight facility includes a variety of exhibits and attractions. To enjoy everything Kennedy Space Center has to offer, plan on spending at least one full day here.
Related Post: Top Things to Do Near Port Canaveral
If you want to grab a bite to eat in the area, Grills Seafood Deck & Tiki Bar and Fishlips Waterfront Bar & Grill are two popular options. These restaurants are located right at the pier and are cruiser favorite spots to watch the ships sail out of port.
Of course, there are several other activities in the area as well. If you are looking for more options, see below.
Comments
Have you cruised from the Port Canaveral Cruise Port? What are some of your best hotels and things to do in the area? Drop us an anchor below to share your Port Canaveral cruise tips.