Among the newer additions to Royal Caribbean's fleet is the casual Italian restaurant, Giovanni's Italian Kitchen. We dined at Giovanni's Italian Kitchen on Freedom of the Seas back in 2020 and loved it. So, we were very excited to test out this latest version of the restaurant on our Odyssey of the Seas cruise. Find out if the restaurant lived up to our high expectations with our Odyssey of the Seas Giovanni's Italian Kitchen review.
Odyssey of the Seas Giovanni's Italian Kitchen Review
As always, we made dining reservations at Giovanni's Italian Kitchen pre-cruise. Using the Royal Caribbean cruise planner, we booked this specialty restaurant for night 2 at our typical dinner time of 6:30 pm.
For this 5-day cruise on Odyssey of the Seas, this second day was a stop at the cruise line's private island. So, we thought this more relaxed dining experience would be the perfect end to a sun-filled day.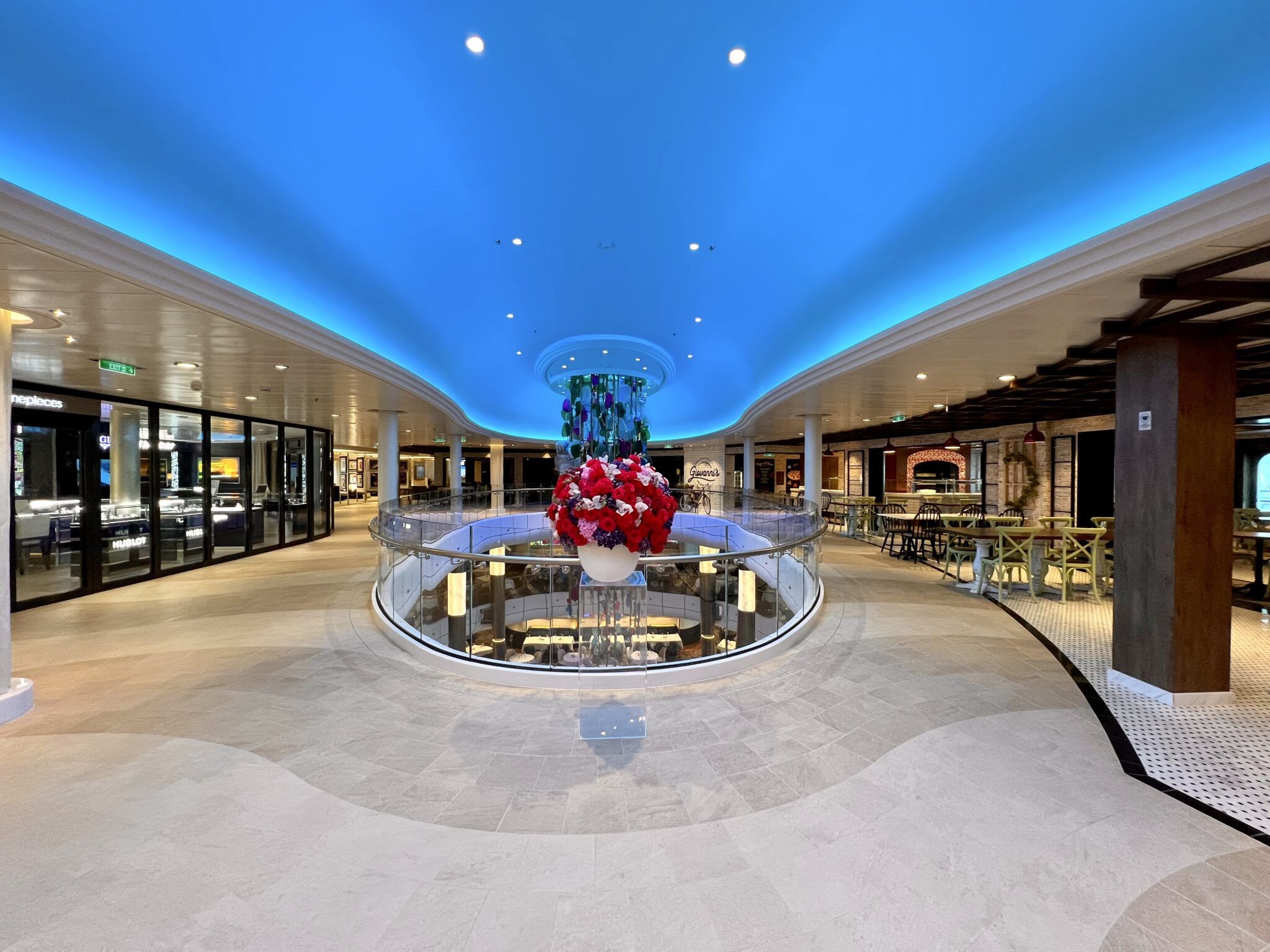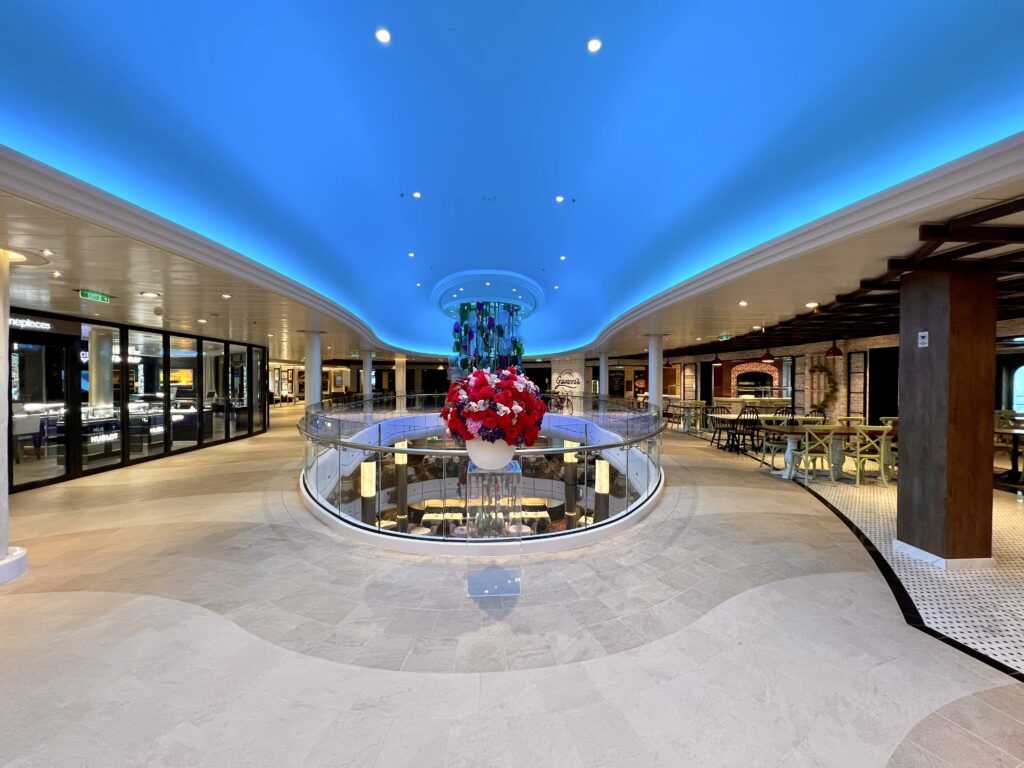 On Odyssey of the Seas, Giovanni's Italian Kitchen is located on Deck 5 in the Via. This aft area of the ship is an open mini-atrium.
This specialty restaurant is a perfect addition to the area, along with the new Giovanni's Wine Bar. This venue replaces Vintages. In fact, the new wine and tapas bar is really an extension of the restaurant.
On several other cruise ships in the fleet, you will find Giovanni's Table. This more upscale restaurant offers a more formal dining experience.
As backstory, Giovanni's Italian Kitchen was created by the son of Giovanni who is responsible for the original iteration of the restaurant.
EXCLUSIVE SAVINGS: FIND THE LOWEST PRICES ON YOUR NEXT ODYSSEY OF THE SEAS CRUISE!
Inside the Restaurant
Giovanni's Italian Kitchen's décor is rather simple. The restaurant features mostly neutral tones with a few pops of color. The tile and stonework also help to give the restaurant a rustic, yet modern feel.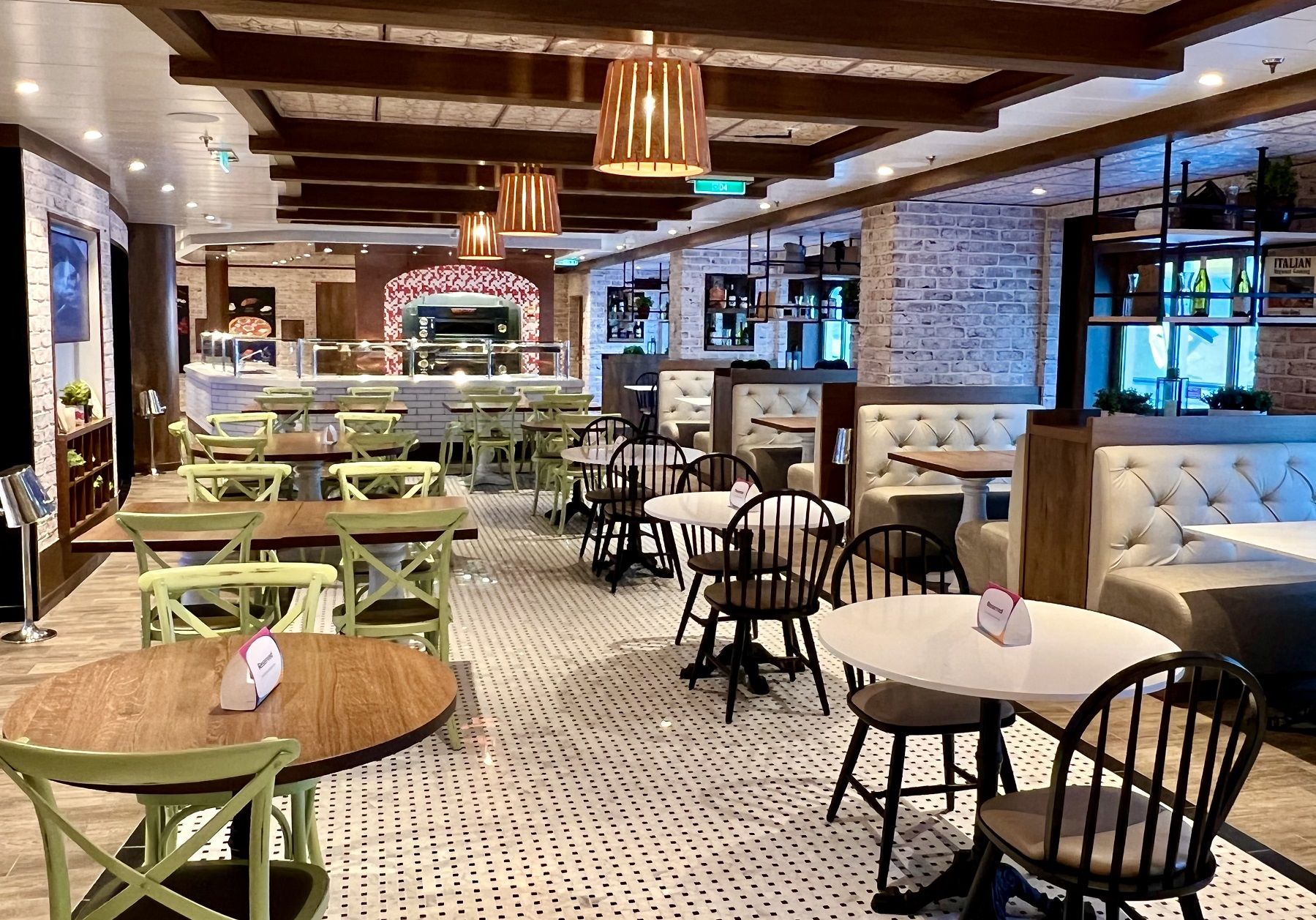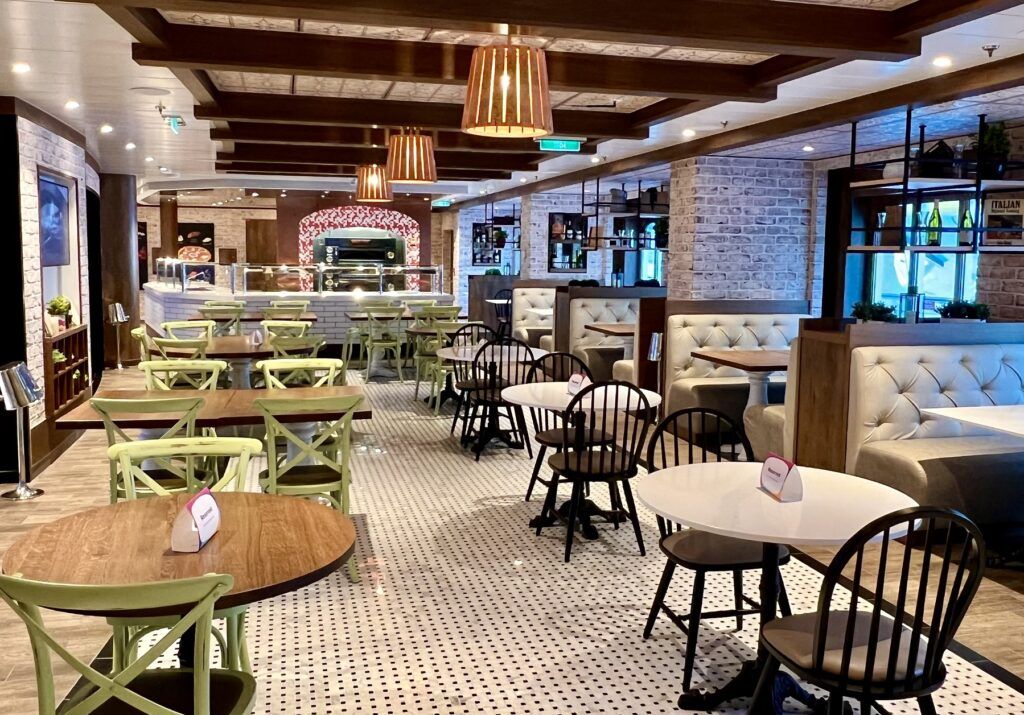 Certainly, the venue makes you feel like you are dining in a cozy kitchen rather than an overly themed Italian chain restaurant on land.
A large pizza oven is the focal point at the aft of the venue, while homestyle wine barrels flank the other end of the restaurant.  
Related Post: Odyssey of the Seas Restaurant Guide with Menus
Dining at Odyssey of the Seas Giovanni's Italian Kitchen
We arrived a few minutes early for our reservation. Checking in, the host escorted us to the last booth on the portside. Or, more accurately, the last table before the kitchen!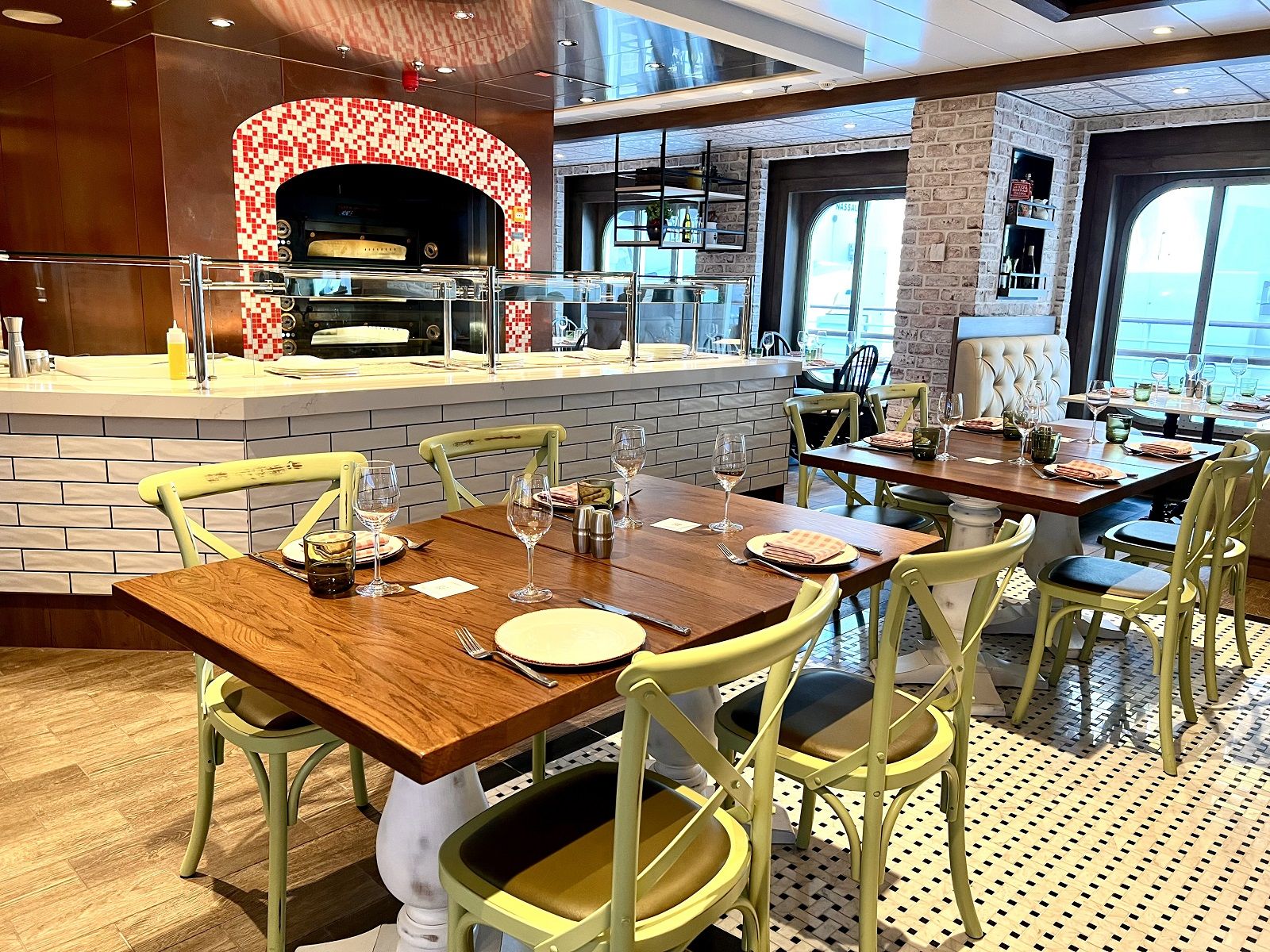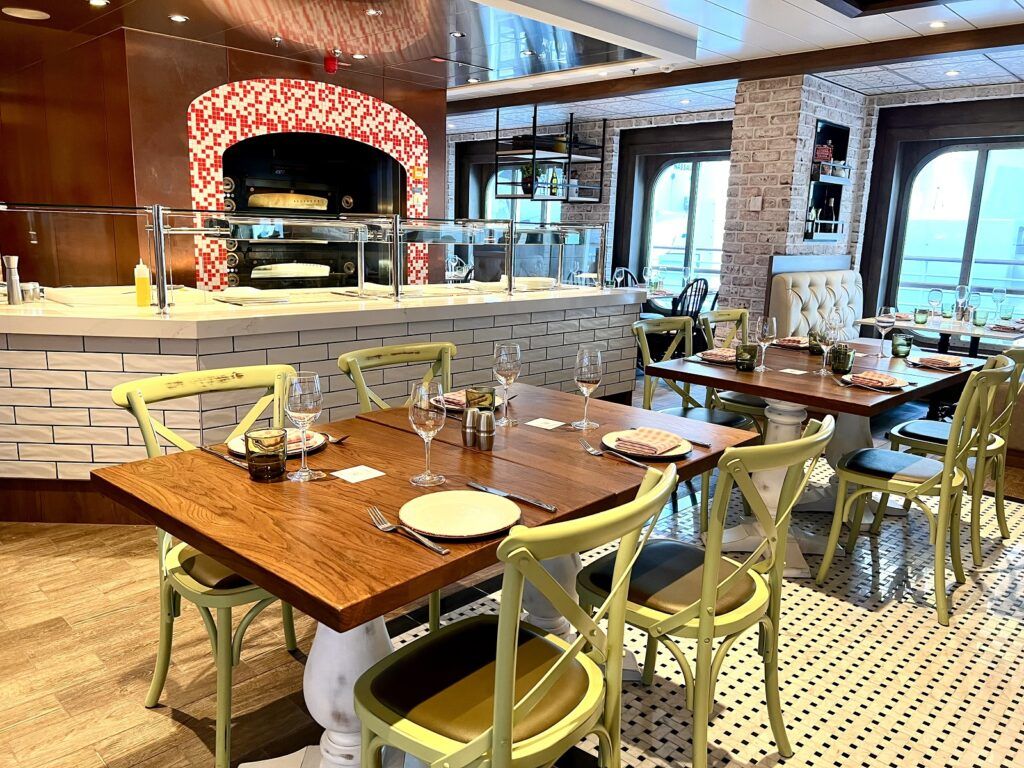 It wasn't long until we met our waiter, Angel.  Throughout the entire meal, he became like a fourth member of our dining party.
Angel made sure to review the menu and provide a bit of backstory on this new restaurant concept. He was not bashful when offering suggestions or encouraging us to order several items.
Taking that cue, we made sure to order as much as possible. Honestly, we wanted to sample, knowing that we certainly wouldn't be able to eat everything!
The Food at Giovanni's Italian Kitchen on Odyssey of the Seas
For our party of three, we ordered the primavera pizza, giant meatball, caprese salad, and calamari as starters.
The pizza at Giovanni's Italian Kitchen rivals the best pizza on land. It has a light, thin and airy crust. It coupled nicely with the fresh mushroom, spinach, and black olives for this first pie of the evening.
The calamari too was fresh and crisp, accompanied by a tangy marinara sauce.
The giant meatball was a combination of beef and pork. Stuffed with mozzarella cheese and topped with parmesan cheese, it was a rich, flavorful combo.
Finally, the truffle caprese salad came with a large portion of burrata. This creamy cheese was very flavorful.
Prior to this dining experience, we also dined at Giovanni's Italian Kitchen during the two-day Odyssey of the Seas inaugural cruise. For that dinner, we sampled the tender osso bucco and the popular chicken parma. Both were classic and filling plates.
So, given our massive appetizer order this time around, we both opted for a smaller pasta dish as our main course.
My seafood pasta had a light wine sauce and was the ideal combination of garlic, shrimp, and thin spaghetti. Heidi's carbonara was rich and creamy, made authentically with egg and pancetta.
To ensure we did not go hungry, we may have also ordered one of the restaurant's signature 7 cheese pizzas. Needless to say, this pizza did not disappoint either.
Along with a couple rounds of drinks, the entire dining experience took close to two hours. Of course, it wouldn't be a dinner at the restaurant without a complimentary limoncello.
For good measure, we also split two desserts, the cannoli and chocolate ravioli. Both were sweet and appropriately sized, even if we thought they were just average.
BOOKING BONUS: GET EXCLUSIVE PERKS WHEN YOU BOOK YOUR NEXT CRUISE NOW!
Odyssey of the Seas Giovanni's Italian Kitchen Review Recap
Combining classic, homestyle meals with personal and friendly service, this visit to Giovanni's Italian Kitchen was fantastic.
Given we were dining with friends, we were able to sample several different items off the menu.
The starters and pizza were the true standouts. For any pizza lover, the seven-cheese pizza is a must. Not that we didn't enjoy our entrees, those too were delectable.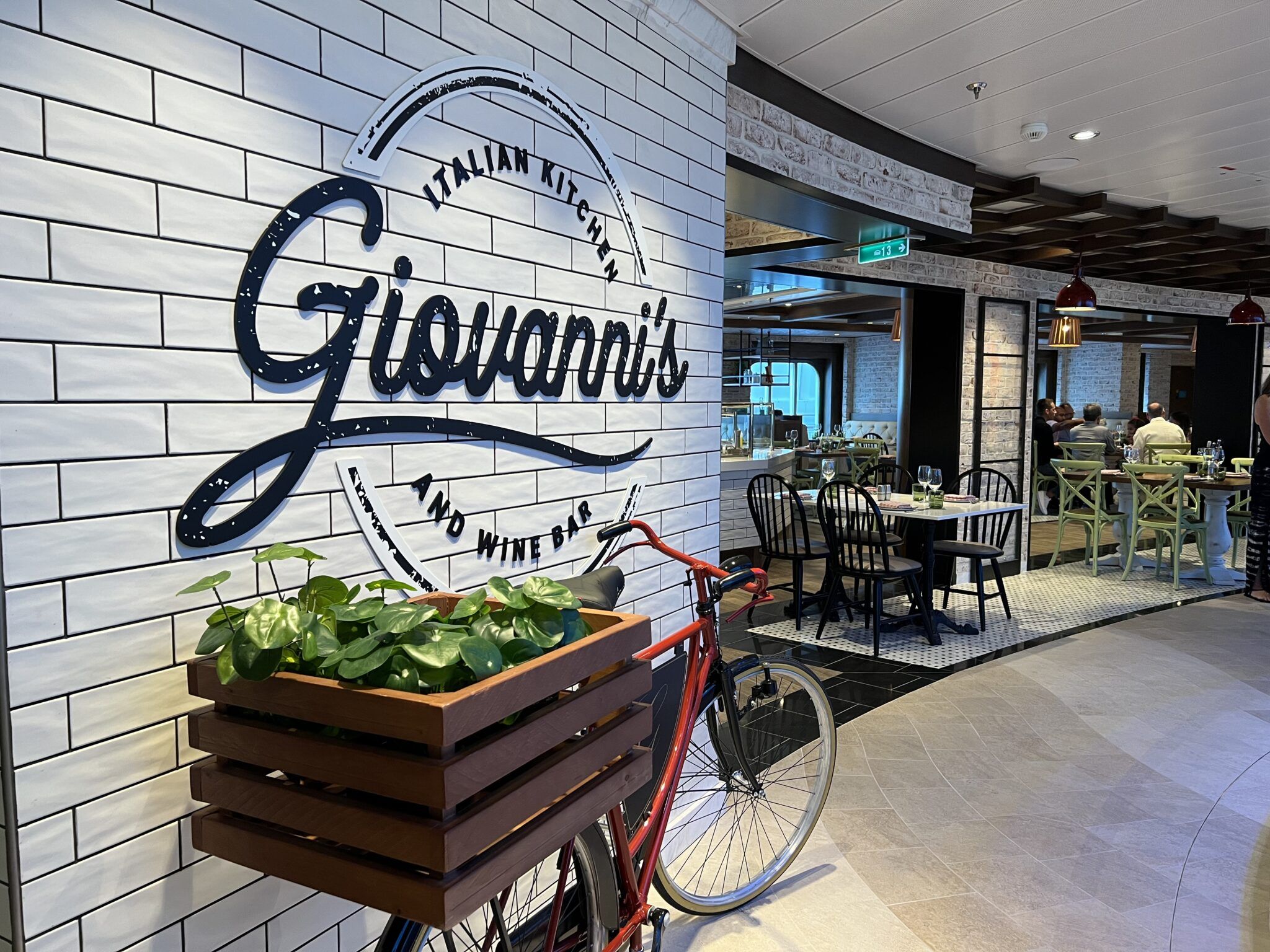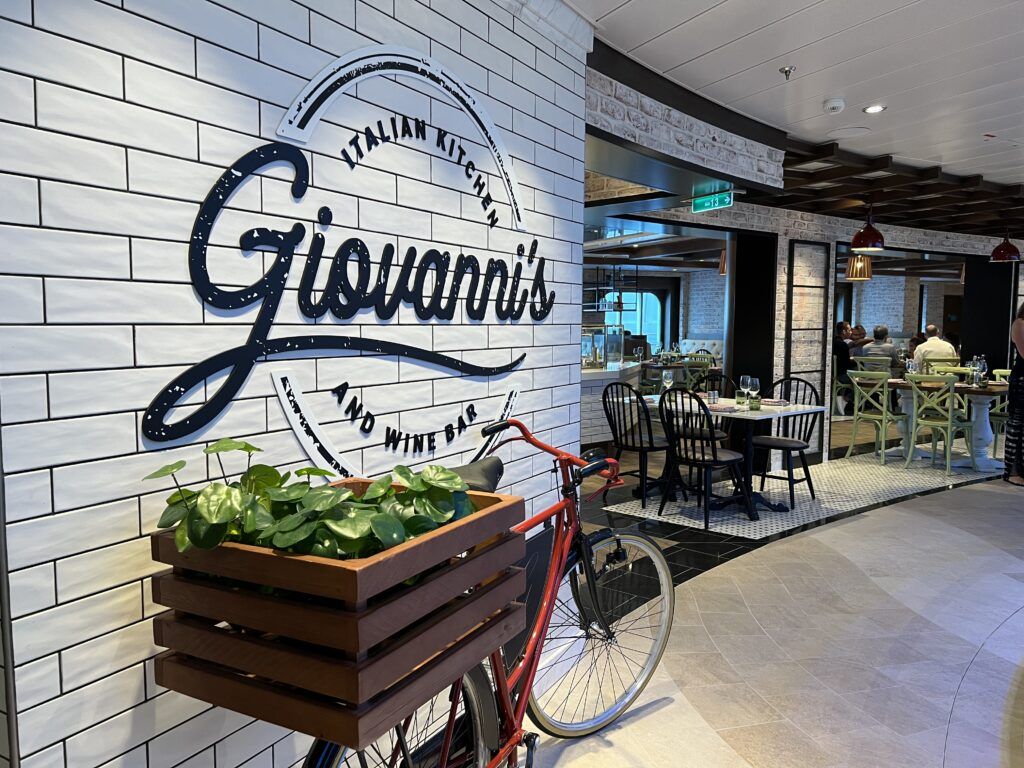 Even though the ship was sailing at limited capacity, this restaurant was certainly busy. Thus, the crowd and conversations gave the restaurant a lively atmosphere.
Giovanni's Italian Kitchen shines as a communal dining experience that should be shared with others. So, don't be afraid to bring the whole family. This specialty restaurant is certainly kid-friendly.
Giovanni's Italian Kitchen on Odyssey of the Seas is an up-charge. Pre-cruise, we paid $44.98 per person. Onboard restaurant prices were $49.98 per person, plus service charge.
Yes, the restaurant is a bit on the expensive side given the casual atmosphere. Yet, it does offer a wide range of menu options.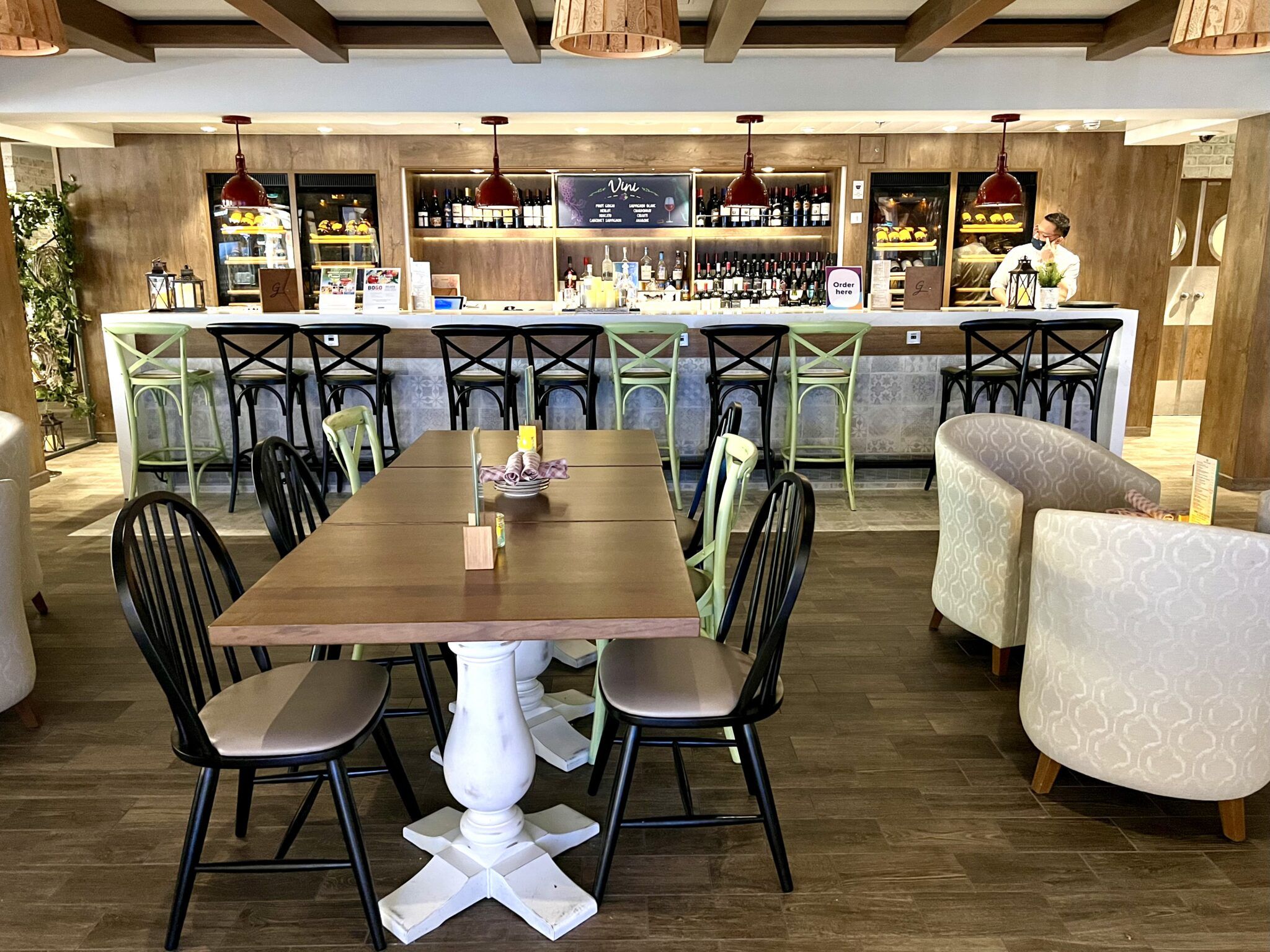 If you don't want to spend the money to dine at the restaurant, we suggest sampling a few items off the Wine Bar's menu. This menu includes a smaller selection of pizzas and some appetizers like the truffle and pancetta arancini at a la carte prices.
We both agree that this Italian-restaurant is one of our favorite specialty restaurants on a cruise ship. We look forward to returning to Giovanni's Italian Kitchen again on a future Royal Caribbean cruise.
Comments
Do you agree with our Odyssey of the Seas Giovanni's Italian Kitchen review? Have you dined at this specialty restaurant on a Royal Caribbean cruise ship? Drop us an anchor below to share your favorite cruise ship dining experiences.