For one flat fee, cruise ship drink packages offer cruisers the opportunity to make their cruise more inclusive. Still, whether or not you should purchase one of these beverage packages depends on several factors. After our first cruise on Carnival Cruise Line's new Carnival Panorama, we decided to test out the brand's alcoholic packages. Was it a good deal? Well, we do a complete breakdown and analysis to determine if the Carnival Cheers Package is worth it.
Determining if the Carnival Cheers Package is Worth it
Basics of the Carnival Cheers Package
For those who are not familiar with the Carnival Cheers Package, this is the cruise line's only alcoholic beverage package. Some cruisers may refer to this package as the unlimited drink package.
The package is priced per person, per day. Cruisers must purchase the package for the entire duration of the cruise. All adults in the stateroom must purchase the package as well. As you would expect, cruisers must be 21+ to purchase the package.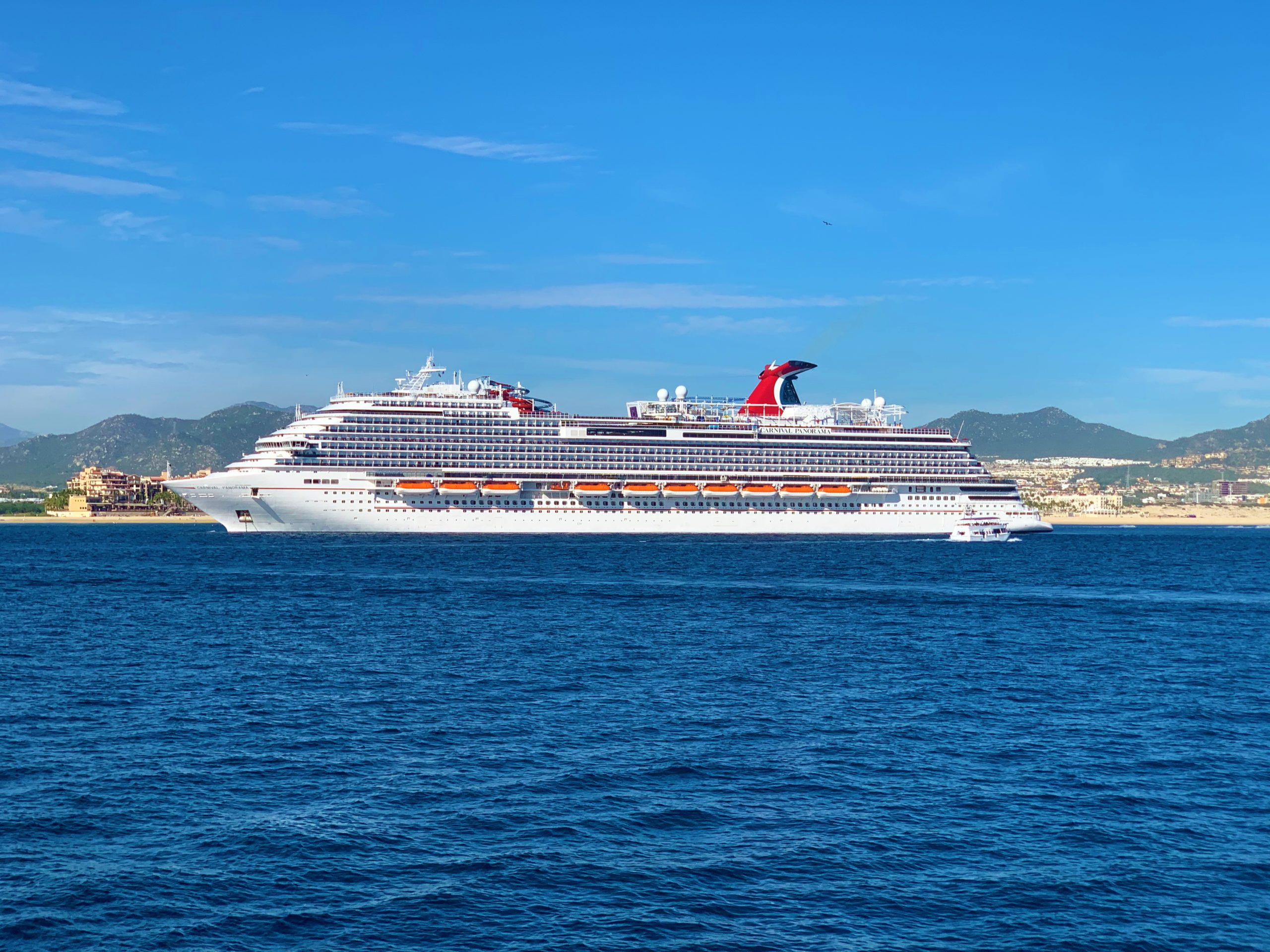 Each individual can order one drink at a time with the total number of alcoholic drinks in a 24 hour period not to exceed 15 beverages. However, cruisers can order unlimited non-alcoholic beverages during the trip. These options include soft drinks, bottled water, specialty coffees, and other inclusions such as energy drinks.
Related Post: Complete Guide to Carnival Cruise Line Drink Packages
Using the Carnival Cheers Package during your cruise is quite easy. The package is accepted at all bars and lounges, specialty restaurants, the main dining room, and casual dining restaurants that offer drinks.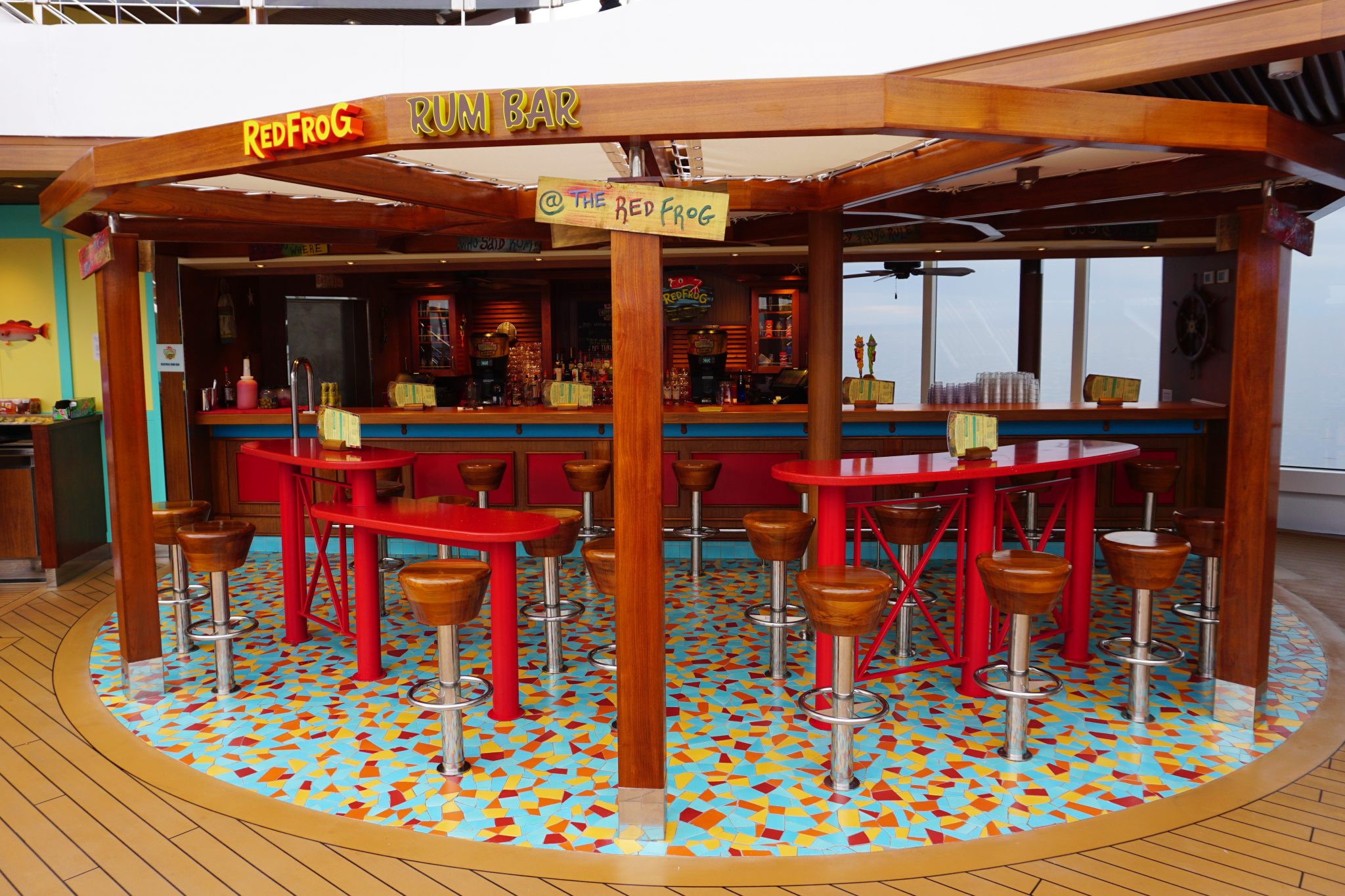 Currently, the package is priced online at $51.95 a day, plus an 18% gratuity for most cruises. It is an extra $5 a day if you wait to purchase the package onboard the ship. For our 7-night Carnival Panorama Mexican Riviera cruise, we paid a total of $858.21 pre-cruise to have the package.
Of note, the price increased by $3 per day for three and four day cruises beginning January 1, 2020.
At first glance, that might sound like a lot of money. 
Everything Included in the Carnival Cheers Package
To determine if the Carnival Cheers Package is a good value, we first breakdown all of the beverages that you are entitled to consume during the cruise. As stated above, you are limited to 15 alcoholic drinks in one day. Honestly, neither of us could come close to consuming that many drinks, even on a sea day.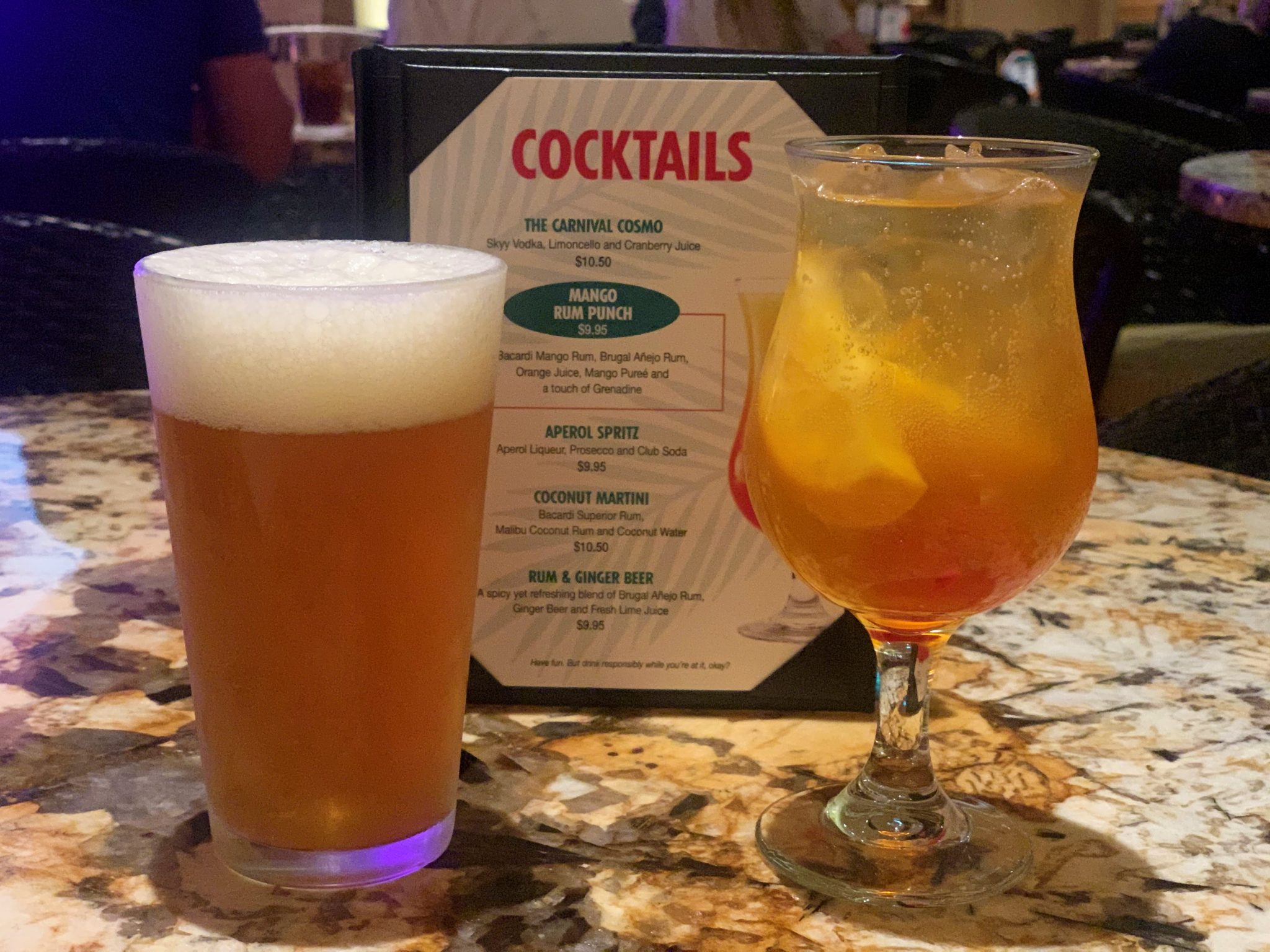 However, this drink package includes a wide selection of non-alcoholic beverages as well. These include soda, virgin cocktails, juices, specialty coffees and teas, milkshakes, energy drinks, Powerade and Vitamin Water, and 500ml bottled water.
The two of us certainly utilized these offerings often getting two or three latte drinks and several bottles of water a day. Also, the Vitamin Water came in handy several mornings, and I enjoyed an occasional soda with lunch.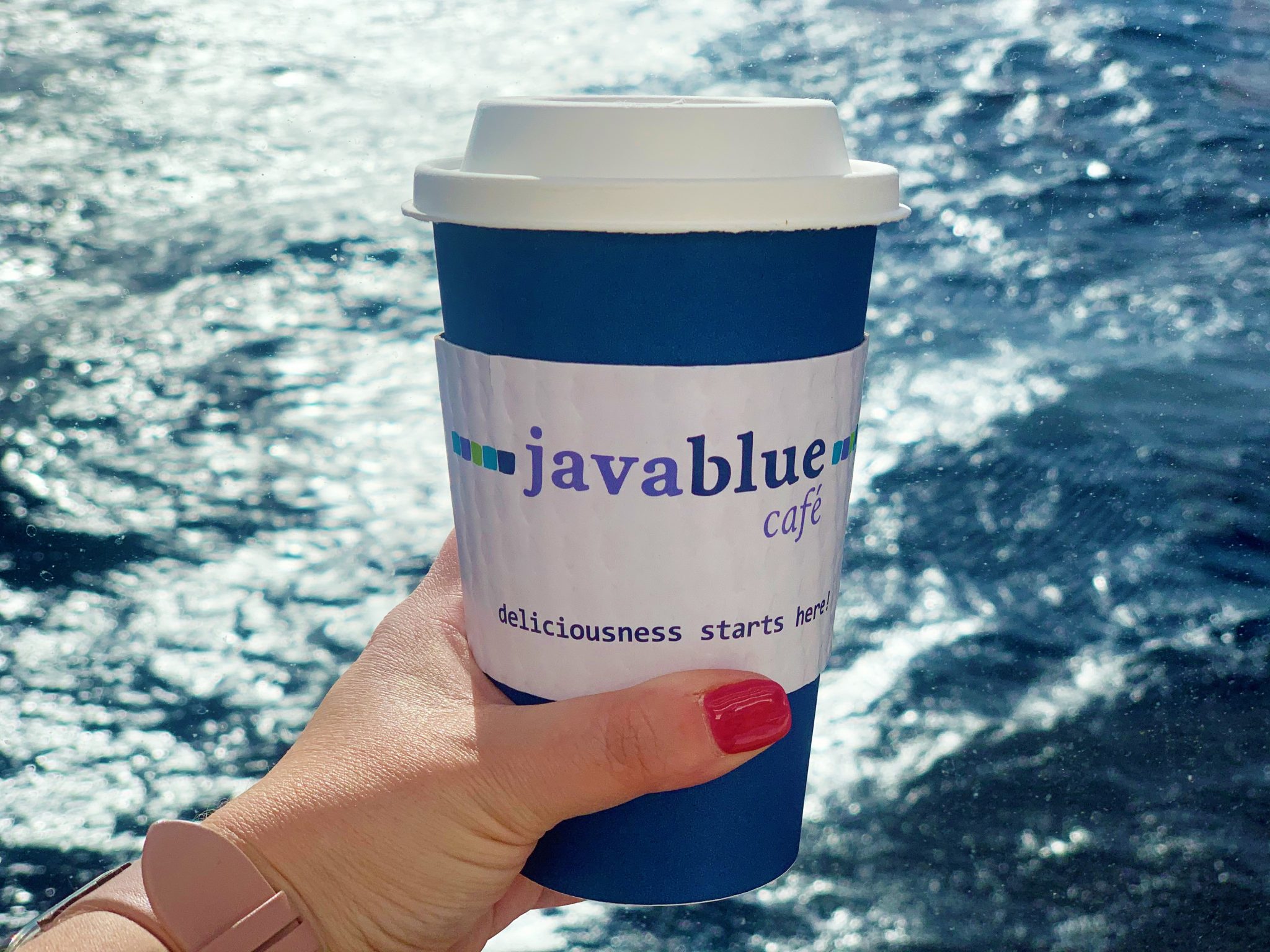 Of course, if you are thinking of purchasing the Cheers Package, odds are you are looking to consume some adult beverages. With the program, cruisers are able to purchase all beers, wine and champagne by the glass, and cocktails and spirits up to $20. This also includes the self-serve beer stations in the Lido Marketplace.
In our review of the Carnival Panorama Drink Menus, we were hard pressed to find any drink not covered in the Carnival Cheers Package. All of the signature cocktails and mixed drinks at the bars, including the Alchemy Bar, were under $20. Many of the glasses of wine were also below this price.
Essentially all beers are included (minus pitchers) and even options like the sampler at Guy's Pig and Anchor Brewhouse are covered in the package.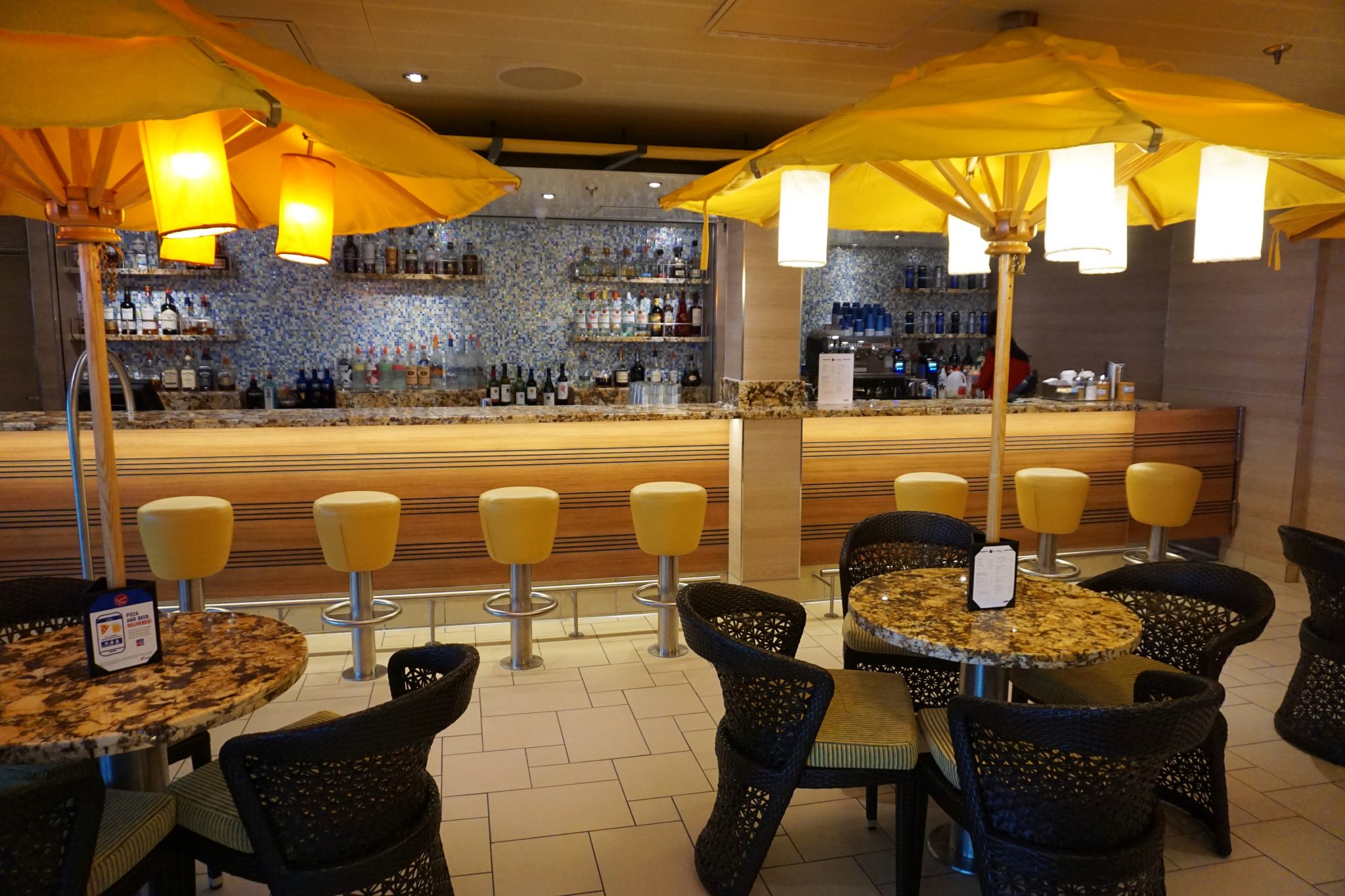 Do know that there are some beverages not covered in the package. These include beverages sold in souvenir glasses and bottles of liquor. Drinks sold at the gangway or through room service are also not included in this beverage package.
Other options such as pitchers, sharing cocktails, wine machines, and freshly squeezed orange juice aren't included in the package either.
Related Post: What's Included on Carnival Cruise Line
Analysis of the Carnival Cheers Package
To determine if the Carnival Cheers Package was a good value for us, we tracked all of our beverages consumed over 7 days. This included all of the non-alcoholic and alcoholic drinks. Then, we took the average prices for each drink category to determine how much we would have spent on drinks if we paid a la carte for each item.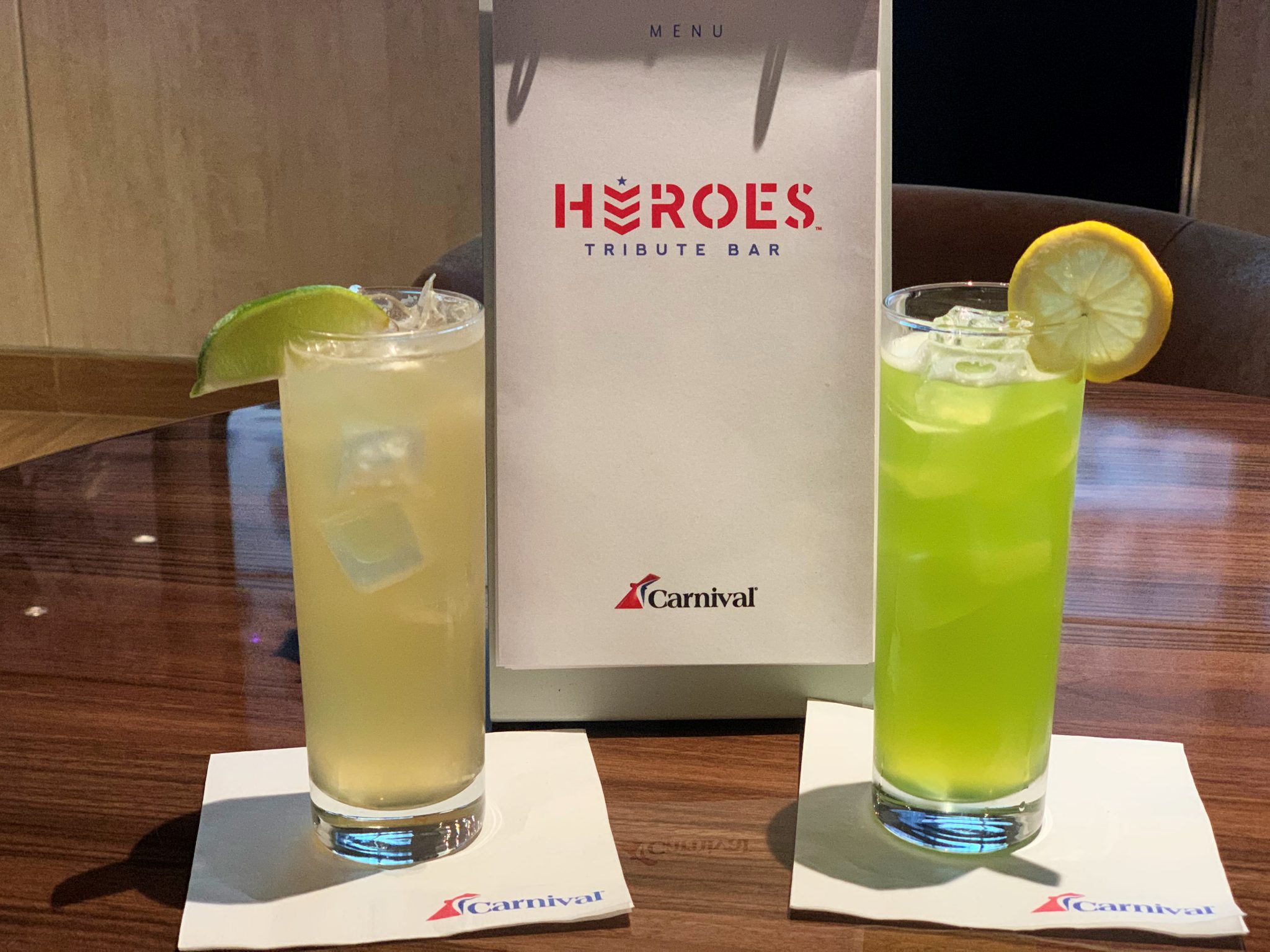 The complete analysis is below. Overall, we consumed a total of 104 drinks over the 7 days. The total cost of these drinks if we purchased onboard would have been $954.33 with the service charges.
Among these drinks, more than half were non-alcoholic beverages (61). This gave us an average of just more than 3 alcoholic drinks per day, per person. Admittedly, that is quite low for us. With other drink package analyses on brands like Royal Caribbean, you need to consume between 5-6 alcoholic drinks, which tends to be our average.
| | | | |
| --- | --- | --- | --- |
| | Price | Total | Costs |
| Bottled Water | $2.25 | 34 | $76.50 |
| Soda | $2.25 | 3 | $6.75 |
| Lattes | $4.25 | 24 | $102.00 |
| Featured Cocktails | $10.50 | 31 | $325.50 |
| Coffee Drinks | $8.50 | 3 | $25.50 |
| Beers | $6.50 | 4 | $26.00 |
| Wine | $9.50 | 5 | $47.50 |
| Mixed Drinks | $9.95 | 20 | $199.00 |
| Subtotal | | 104 | $808.75 |
| Gratuity | | | $145.58 |
| Total | | | $954.33 |
Even though we consumed less alcoholic drinks then average on this cruise, the Carnival Cheers Package was worth it, as it saved us over $96, or roughly 10%. Although, if we had purchased the package onboard, we would not have realized those savings and would have basically come out even.
Recap of Carnival Cheers Package Analysis
This detailed breakdown of the package did find a small cost savings during our trip. There are several factors to keep in mind. This 7-night trip did have three long port days. We had never visited these ports of call, so we spent most of the days off the ship. Thus, we consumed considerably less beverages on those days.
Depending on the ports of call and number of sea days, you may receive better savings (or less) on your voyage.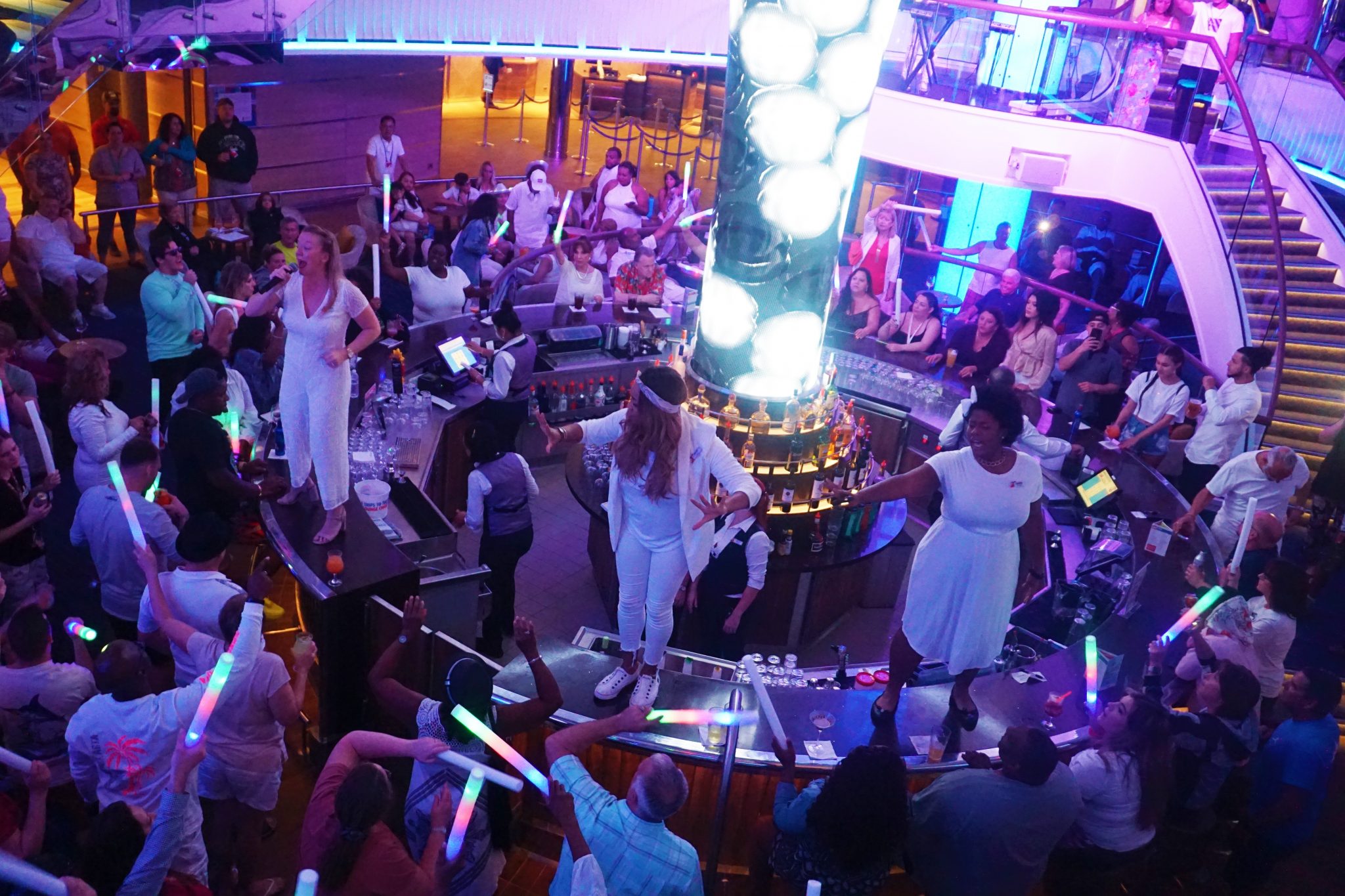 Also keep in mind that on shorter cruises (3-4 days), the price of the package is more, so you have to consume more beverages on those trips to make the package a good deal. Admittedly, short cruises tend to attract those who like to party, so it might not be hard finding time for the few additional drinks.
Do know your limits though. While the limit is 15 adult beverages, Carnival Cruise Line staff do have the right to refuse you service if you are obviously intoxicated. So, please drink responsibly when on your cruise.
Overall, we would certainly consider purchasing the Carnival Cheers package in the future. We like the ability to lock in the price of our beverages and not worry about the bar tab at the end of the trip.

Comments
Do you usually purchase beverage packages when you cruise? Do you think the Carnival Cheers Package is a good value? Drop us an anchor below with your analysis of this beverage program.