In a video message to guests, Chairman Torstein Hagen discussed several announcements today including the details of Viking's new Mississippi River cruises. The new 386-guest Viking Mississippi will debut in America's heartland in August 2022.


Details Announced for Viking's New Mississippi River Cruises
To further its destination-focused itineraries, Viking is bringing river cruising closer to home for many guests. When the new Viking Mississippi debuts, this modern vessel will sail voyages between New Orleans, Louisiana and St. Paul, Minnesota, providing a commitment to US tourism in many communities along the river. Hagen states, "Our guests are curious travelers, and they continue to tell us that the Mississippi is the river they most want to sail with us. The Mississippi River is closer to home for many of our guests, and no other waterway has played such an important role in America's history, commerce and culture."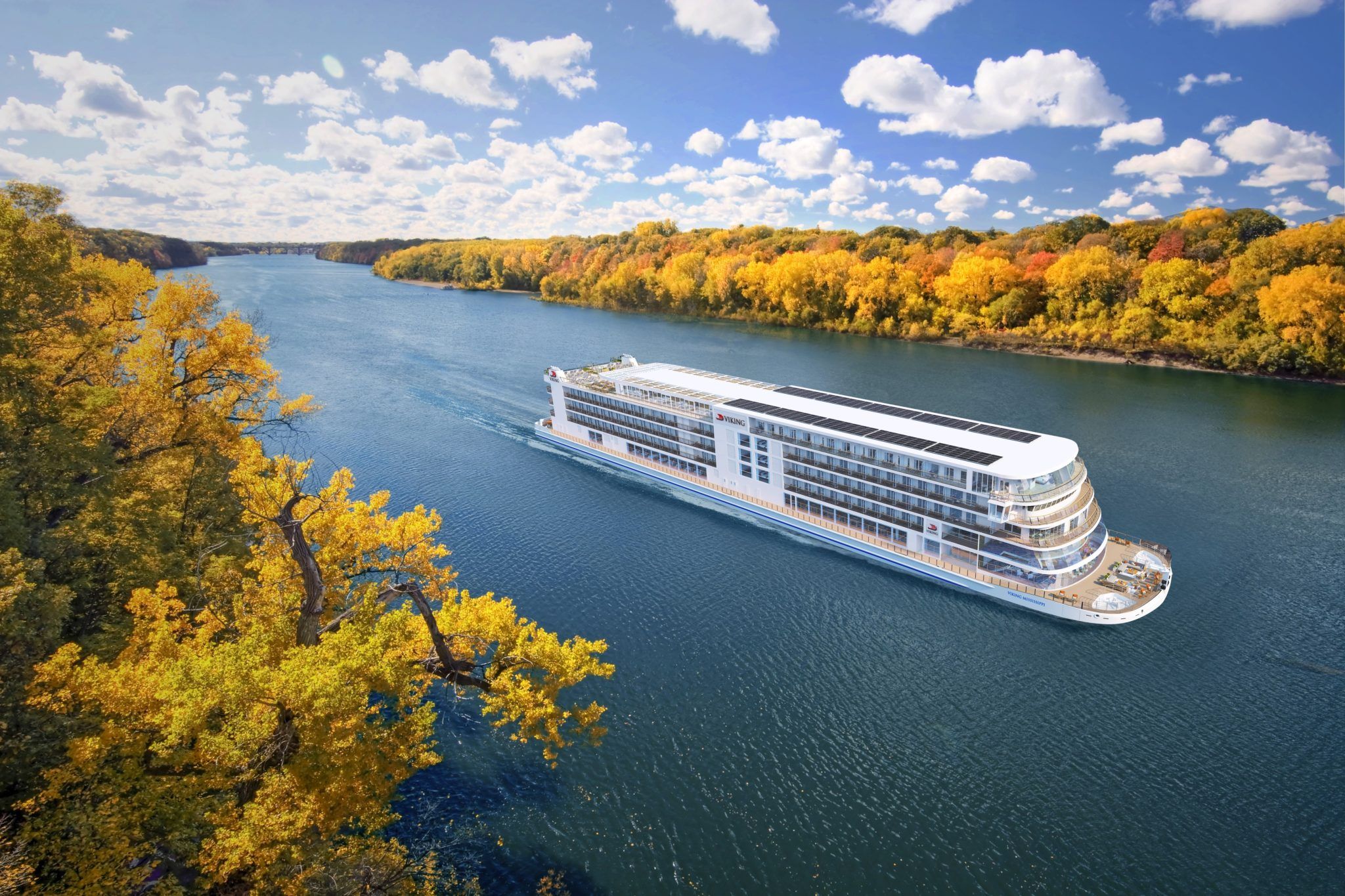 Details on Viking Mississippi
The Viking Mississippi will feature all outside staterooms and will be inspired by elements from both the brand's iconic river ships and ocean ships. This 5-deck ship purpose-built for the Mississippi River will feature 193 staterooms. It will also feature Viking's signature Scandinavian design, expansive windows, and other comfortable amenities, making it the largest and most modern vessel in the region.
The Viking Mississippi will offer seven different stateroom categories ranging from 268 square feet to 1024 square feet. All rooms will feature a veranda or French balcony, a king-sized bed, a large glass-enclosed shower, heated bathroom floors, 24-hour room service, and other luxury amenities. The ship will also have some of the largest suites on the river, with every suite featuring two rooms and a full-size veranda off the spacious sitting room.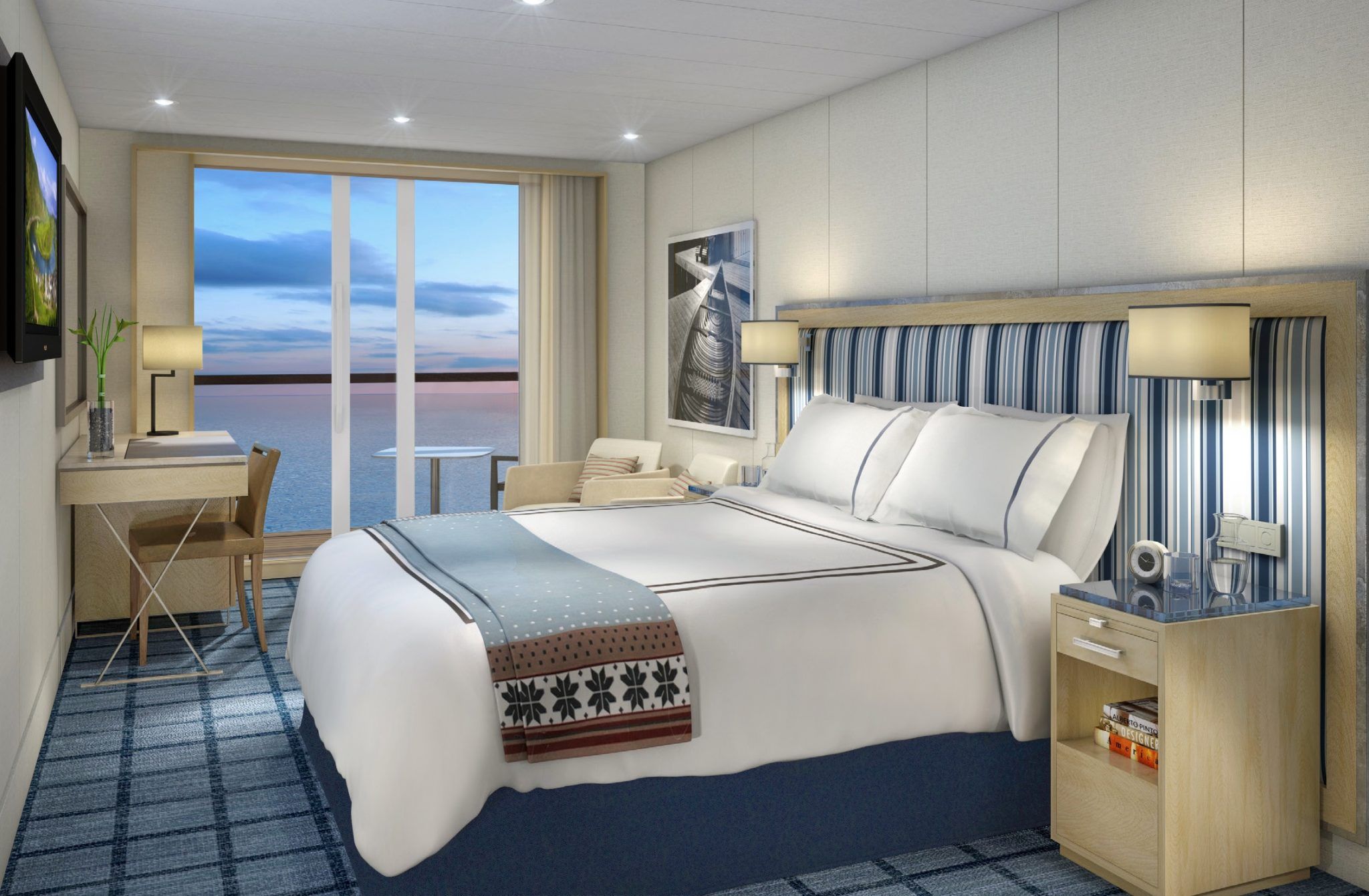 Guests will also recognize several of the brand's popular public venues onboard the new Viking Mississippi. The Explorers' Lounge will be a two-story venue with floor to ceiling windows that open to The Bow. The Bow will be an outdoor seating area all the way forward on the ship where guests can relax and enjoy the riverside views. The Living Room, the Restaurant (Viking's main dining room), and the Aquavit Terrace will also be featured on the new Viking Mississippi.
The Restaurant will serve a rotational menu highlighting regional cuisine prepared with local, fresh ingredients. The Aquavit Terrace will provide the same causal dining experience that past Viking guests love. In addition, the ship will also feature the new River Café. This indoor/outdoor venue will offer alternative dining in an al fresco setting with American classics and Mamsen's Norwegian specialties.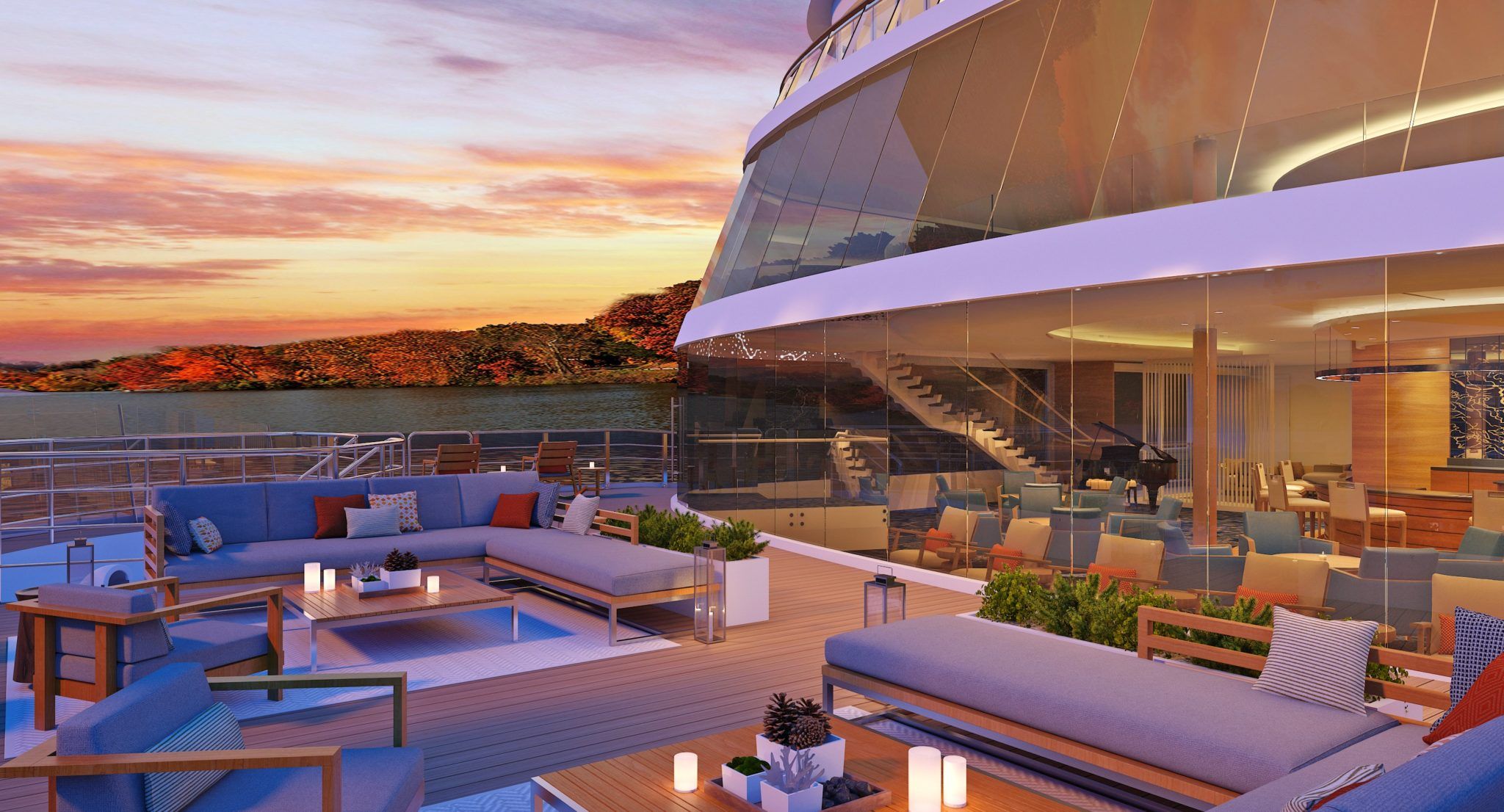 Guests onboard Viking Mississippi will also enjoy a 360-degree outdoor promenade on Deck 1, as well as the Sun Terrace at the aft of the ship. Similar to Viking's ocean ships, this vessel will have an infinity plunge pool, so guests can take a dip while enjoying the scenic views. This state-of-the-art ship will have sustainable features as well, including solar panels, LED lighting, and an energy-efficient hybrid propulsion system. Upon debut, it will be the most environmentally friendly passenger ship on the Mississippi River.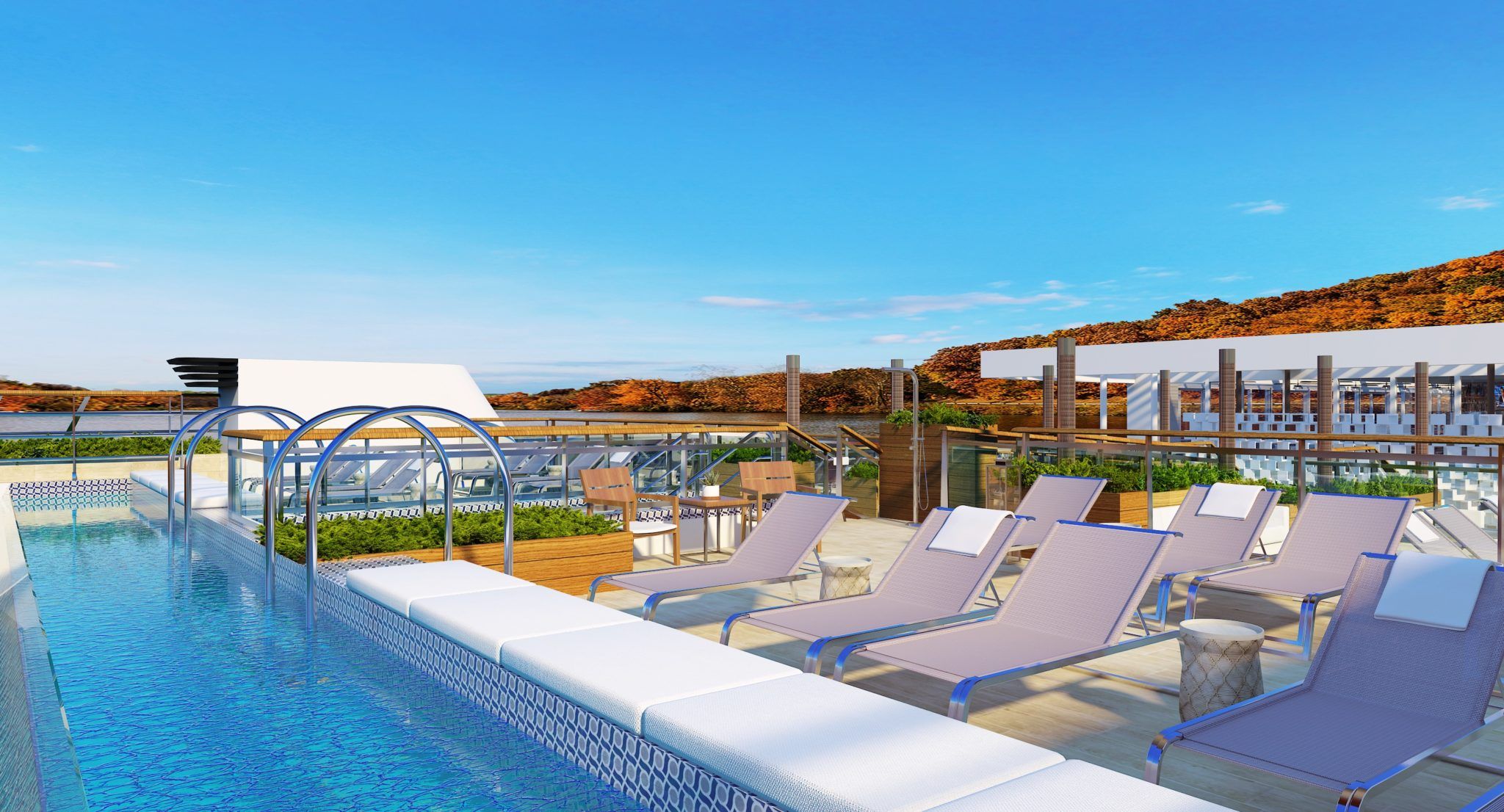 In keeping with the brand's values, Viking will continue to offer culturally enriching opportunities both onboard the ship and ashore. Viking Mississippi will host destination-focused performances and guest lectures on the region's art, architecture, history, and culture. Further, guests can participate in Privileged Access tours and Local Life and Working World experiences while ashore.
Of course, Viking will also continue with its all-inclusive value on these Mississippi River cruises. This means that guests will receive as part of the cruise fare one complimentary shore excursion in each port of call. Guests can also expect all onboard meals including specialty restaurants, beer and wine with lunch and dinner service, 24-hour room service, and Wi-Fi for no additional costs.


Viking Mississippi's Itineraries
Viking Mississippi's 2022-2023 inaugural season will offer 4 different cruise itineraries. The 8-day America's Heartland cruise will explore St. Louis to St. Paul, while the 8-day Heart of the Delta cruise will explore New Orleans to Memphis. The 8-day Southern Celebration cruise will focus on the historical significance of the Lower Mississippi including Civil War sites. Finally, the America's Great River itinerary is a 15-day cruise from New Orleans to St. Paul on which guests can experience all the highlights of the Upper and Lower Mississippi on the same trip.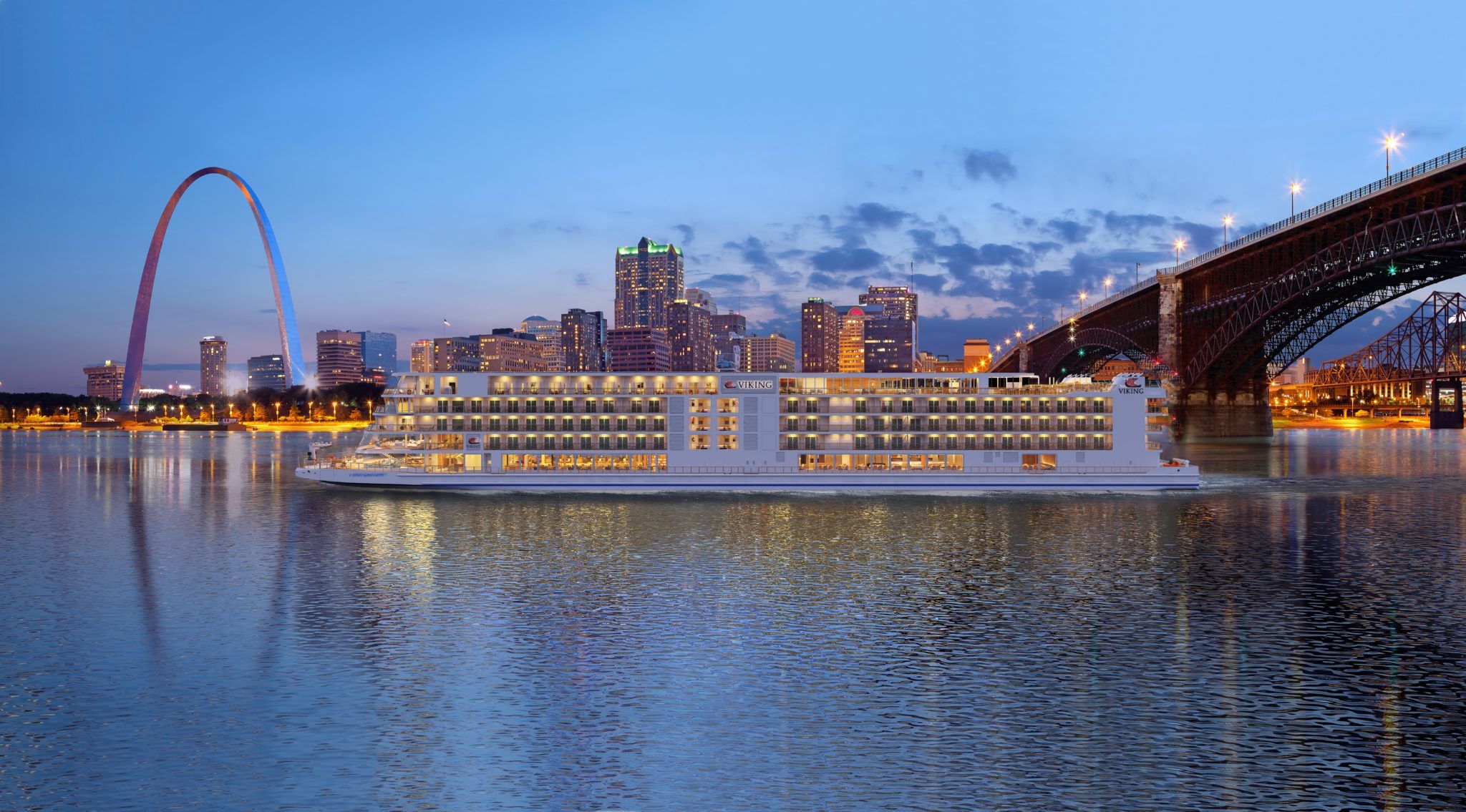 Inaugural sailings for Viking Mississippi's 2022-2023 season became available to past guests today and will be available to the general public as of April 15, 2020.
The cruise line also announced its Viking Expeditions earlier this year. The Viking Octantis will be a 378-guest purpose-built expedition ship that is set to launch in January 2022. This ship will sail to Antarctica and North America's Great Lakes. The second expedition ship, Viking Polaris, will set sail in August 2022 with voyages to Antarctica and the Artic.
Comments
Have you cruised one of the great rivers in the United States? Would you consider booking one of Viking's new Mississippi River cruises? Drop us an anchor below to share your thoughts on this new ship and its itineraries in America's heartland.