Puerto Vallarta is a Mexican resort city located on the west coast of the country. It is a popular port of call on Mexican Riviera cruises and hosts a plethora of activities to enjoy. From beach breaks, to cultural performances, authentic eats, and various adventures, cruisers will find plenty to keep them busy during their time ashore. If you are planning your visit to this popular spot in the Mexican Riviera, we have put together our list of the Top Things to Do in Puerto Vallarta, Mexico on a Cruise.


Top Things to Do in Puerto Vallarta, Mexico on a Cruise
Stroll the Malecon
The Malecon is an approximately one mile long beachside boardwalk that is lined with restaurants, bars, and shops. The Malecon is now a pedestrian-only area, but you can conveniently get dropped off by taxi at the Hotel Rosita. As you stroll this area, you will certainly want to admire all the sculptures along the way. Some of the more popular statues include the Subtle Rock Eater, In Search of Reason, the Boy on the Seahorse, and Los Arcos which marks the end of this stretch. Also, be sure to capture a panoramic photo in front of the Puerto Vallarta sign, but you will have to be quick!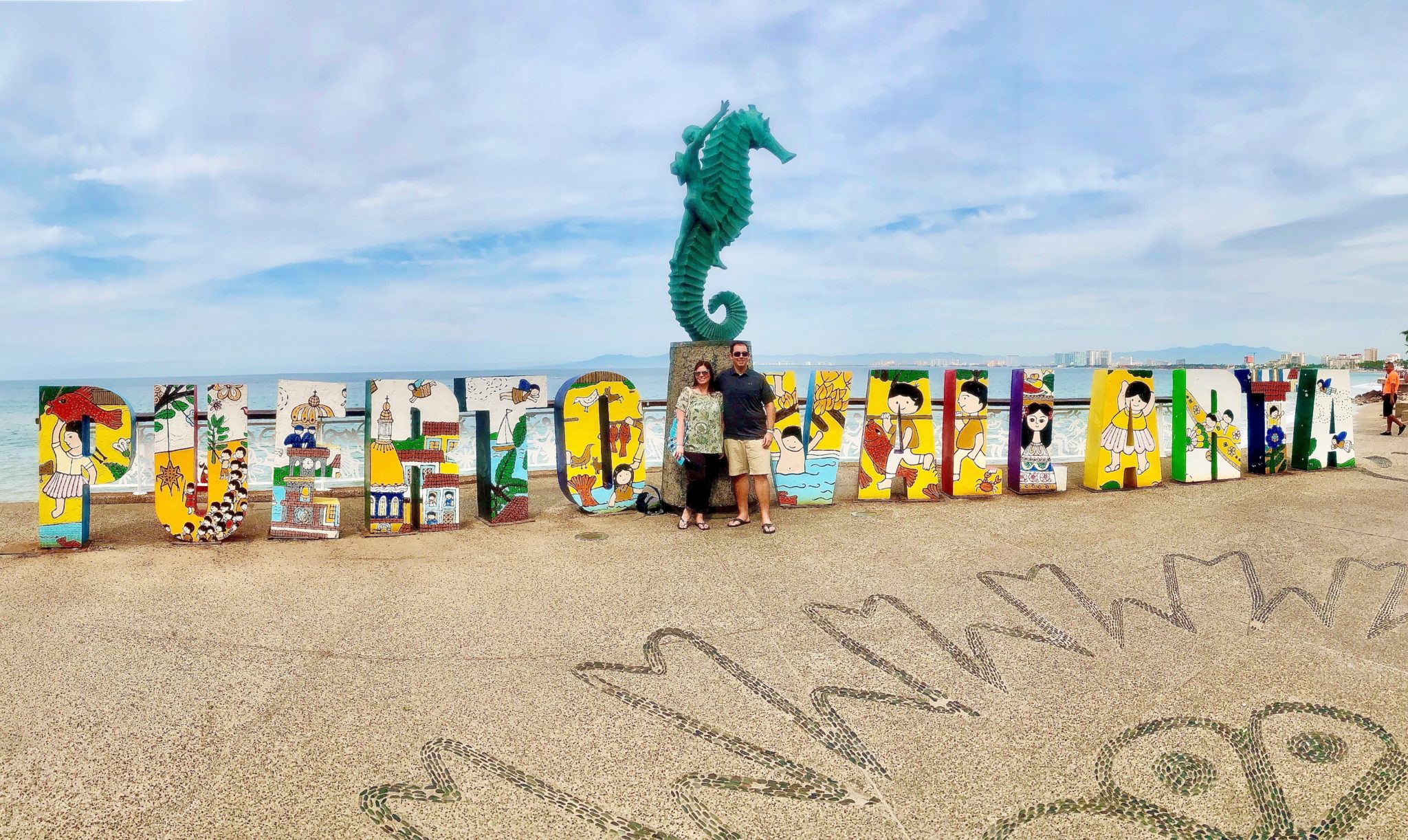 Along the Malecon, there are also street performers, local artists, and the Dance of the Flyers. The Church of Our Lady of Guadalupe is also located right off the strip. It is worthy of a visit, even if only to admire the large crown on the top of the main tower that adorns the city skyline.
Attend Rhythms of the Night
Consistently rated as the top dinner show in Puerto Vallarta, Rhythms of the Night is not to be missed during your Mexican Riviera cruise. Rhythms of the Night – Savia is a Cirque du Soleil type performance featuring elaborate costumes, vibrant dance, and eloquent acrobatics. This visual storytelling portrays the persistence of the human spirit.
The excursion includes an approximately 45 minute boat ride over to Las Caletas, a secluded hideaway with tiki torches and candles to light the way. The ticket price also includes one welcome drink and a buffet dinner which is quite tasty. You can even choose to upgrade to an open bar for an additional cost. The actual show runs about 60 minutes, after which you will immediately board the boat for your return trip to the pier.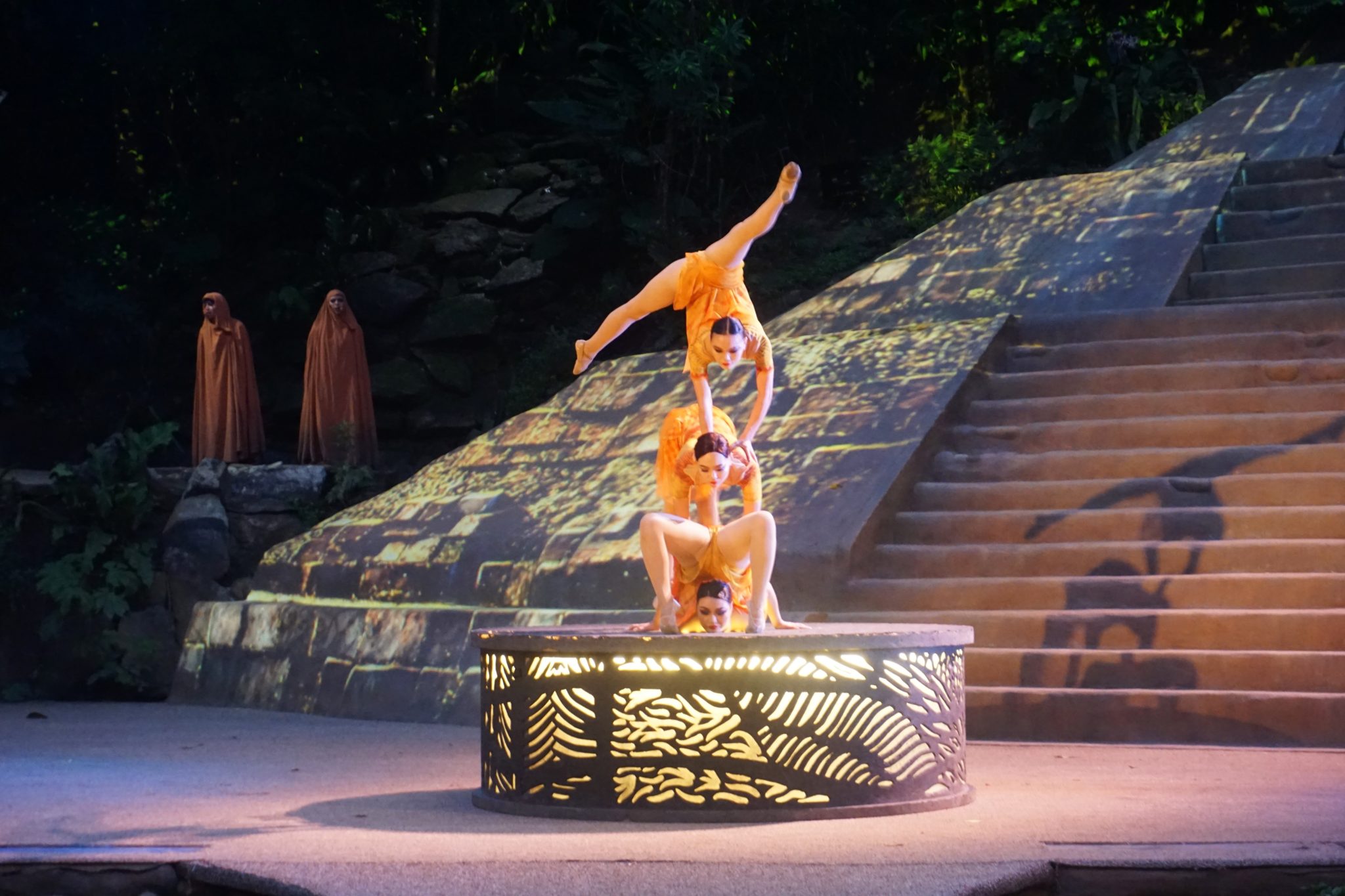 Take a Foodie Tour
If you are a foodie then you will love the tours offered by Vallarta Eats. On these tours, you will get to enjoy some authentic Mexican favorites as your guide takes you to some of the best local spots in Puerto Vallarta. The most popular tour is the Signature Taco Tour. This 3.5 hour tour will take you behind the scenes including a visit to a tortilla factory. You will get to interact with locals and also learn a bit about Mexican culture in the process. This tour is offered every day and departs at 10 am.
Other tours are also offered on select days of the week. The Craft Brews and Bites tour gives guests the opportunity to not only sample the food but also some handcrafted beer. While, the Chocolate and Vanilla Discovery tour allows you to sample some tasty treats over the course of a 4,000 year history.
Enjoy a Day at Las Caletas
If you are looking for some fun in the sun during your visit to Puerto Vallarta, look no further than Las Caletas. This secluded beach hideaway is located in the Sierra Madre Mountains. Only accessible by boat, this tropical locale offers cruisers the ultimate all-inclusive experience.
We understand if you want to just relax on the beach or in a shaded hammock with a cocktail in hand, but Las Caletas offers so much more to enjoy. You can take a guided nature walk to explore the flora and fauna, enjoy a mezcal tasting, or participate in a hands-on cooking class. Use of snorkel equipment, kayaks, and paddleboards is also included. There's even a kids adventure park and a teens adventure cove including ziplines, a hillside waterslide, and animal encounters, making Las Caletas the perfect excursion for the whole family. Of course, the adults will love the open bar and gourmet lunch!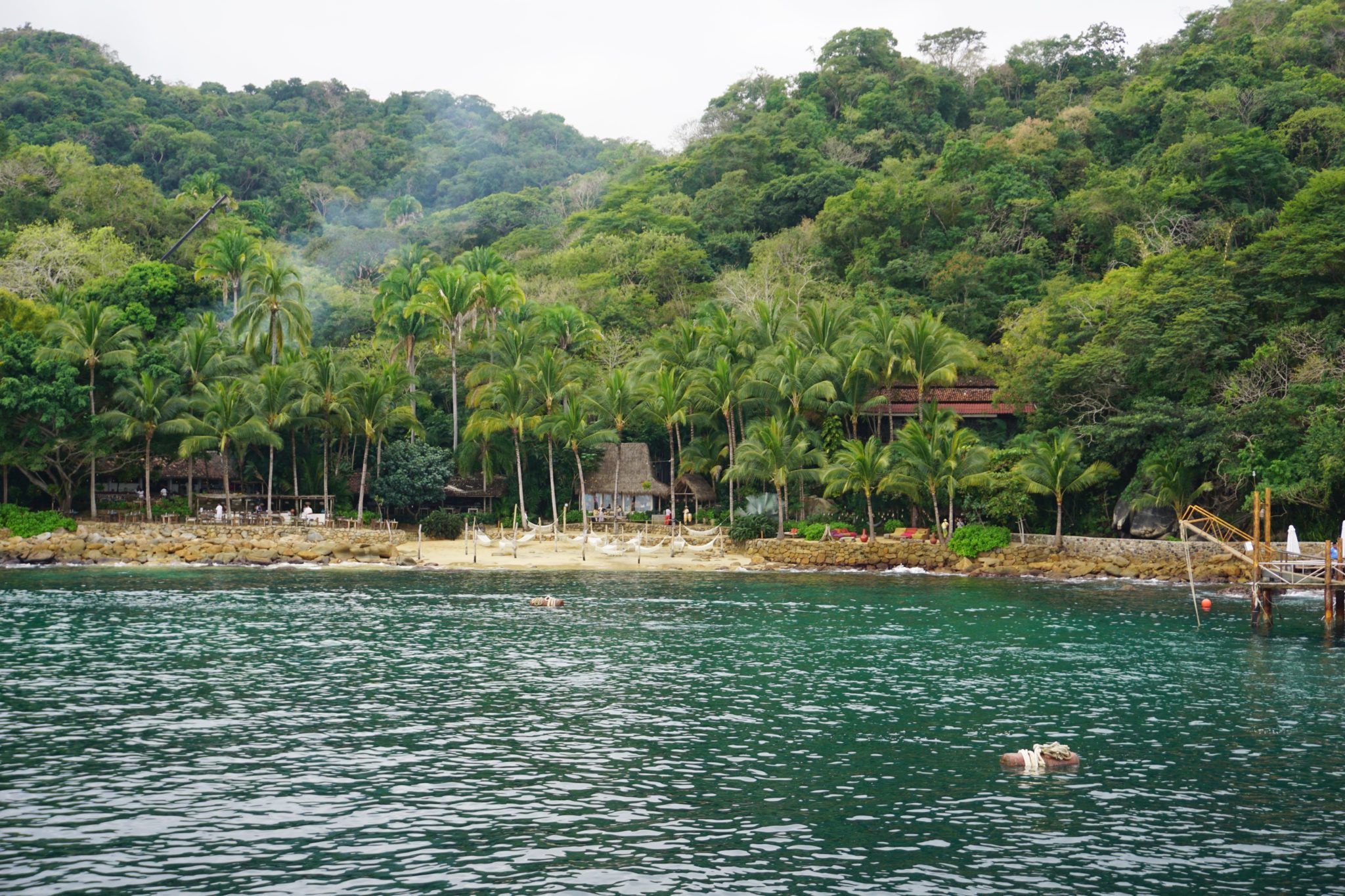 Soar on a Zipline Adventure
If you are looking for a little adventure during your visit to Puerto Vallarta then you should book one of the thrilling zipline excursions. Vallarta Adventures offers the Extreme Zipline Adventure which includes 7 thrilling ziplines, a free fall simulator, and a 70 mph flight on Mexico's longest and fastest superman zipline. This excursion also offers waterslides, rappelling, and ATVs. The Outdoor Adventure starts with a speed boat ride across the bay. The tour then includes the new roller coaster zipline, rappelling down waterfalls, 4×4 off-roading, mule rides, and more.
Los Veranos also offers a canopy tour adventure with both sea and land departures for cruise ship passengers. Whether you choose to take the high-speed boat ride or the jungle truck, a thrilling zipline adventure awaits. You can also visit the animal sanctuary and marine ecosystem as well as enjoy the Los Horcones River for swimming, kayaking, and built-in waterslides.


Book an Animal Encounter
If you've ever wanted to get up close with a sea lion, your visit to Puerto Vallarta might be the perfect time. We did this excursion 10 years ago on our honeymoon and loved it. While waist-deep in water, you will have the opportunity to interact with these creatures while doing various activities such as kisses, flipper shakes, and funny faces. The sea lions are even trained to jump over your head as you swim up to them.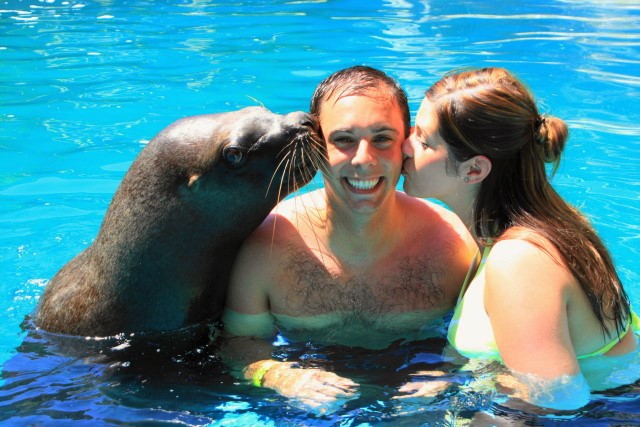 If you'd prefer, you can have a very similar experience with the beautiful Pacific bottlenose dolphins. Also in waist-deep water, you can take full advantage of your interaction to pet them or sneak a dolphin kiss. During the encounter, you will also learn ways to promote the well-being of these creatures. Some cruise lines also offer dolphin swim experiences.
Get Back to Nature with the Marietas Islands Eco Adventure
Marietas Islands are a small group of uninhabited islands located just off the coast of Mexico. They have been classified as a National Wildlife Preserve and are a popular tourist attraction due to the abundance of marine life. An excursion to this teeming ecosystem will allow you to see the numerous birds, marine mammals, and fish that call this area home. Be on the lookout for manta rays, sea turtles, tropical fish, bottlenose dolphins, and blue-footed booby birds. During the winter months, you might even see some humpback whales.
You can explore the rocky shoreline, reefs, and archways while snorkeling or kayaking. Be on the lookout for the Stone Arch, Deadman's Cave, and Hidden Beach.
Go Whale Watching
Depending what time of year you visit Puerto Vallarta, a whale watching tour can be a very popular excursion. If this is something you want to do, we highly recommend booking a small boat tour. A small, inflatable speed boat is the perfect vessel to get you up close and personal with these creatures. These tours will take you to strategic locations in Banderas Bay, where you will be able to observe these sea mammals in their natural habitat. Further, you will learn all about them from marine biologists. Have your cameras ready to capture the whales swimming and breaching from this perfect sea-level vantage point. We did a whale watching tour on a larger boat and definitely regret it, as we were not able to get nearly as close to the whales as these smaller boats.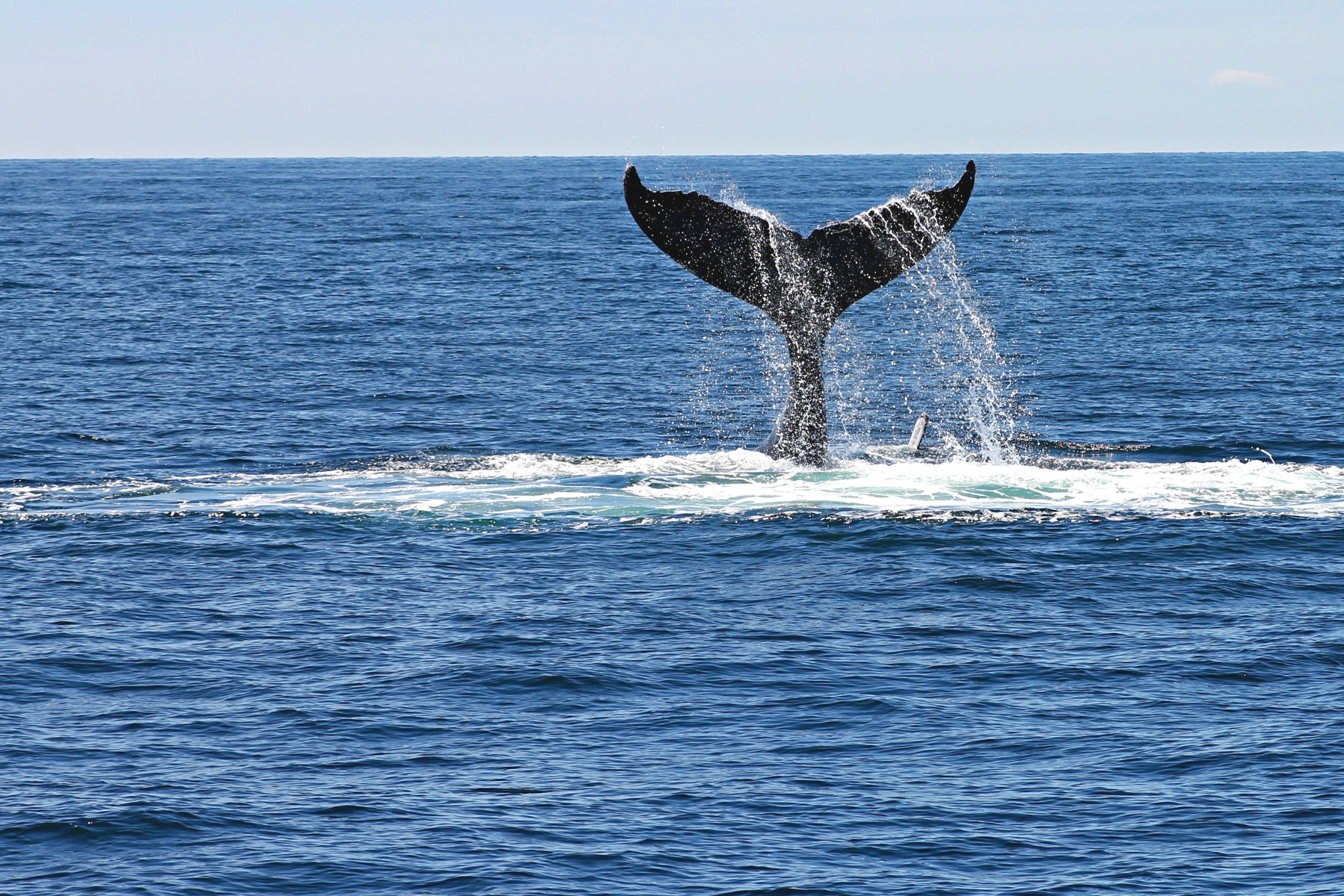 Take a Horseback Ride
If you would rather stay on dry land, horseback riding is another one of the top things to do in Puerto Vallarta, Mexico on a cruise. Most cruise lines will offer a variety of excursions like horseback riding coupled with other activities or a sunset horseback ride. You can set off by horse on a journey through the foothills of the Sierra Madre Mountains with panoramic views of the countryside and other natural wonders. This excursion makes for a romantic evening for couples or a fun-filled family adventure. No experience is necessary, but these tours will certainly create lasting memories.
Set Sail into the Sunset
Finally, if your cruise has a late day stop in Puerto Vallarta, you should consider booking a sunset sail excursion. You can hop onboard a luxurious sailing vessel for a photo-worthy cruise through Banderas Bay at sunset. Enjoy music, light snacks, an open bar, and picturesque vistas as you sail into the sunset. You can choose to participate in the sailing adventure with the crew showing you the ropes, or just simply sit back and enjoy the ride. There's no better way to toast to the end of a perfect visit to Puerto Vallarta than on a sunset cruise.


Comments
Have you taken a Mexican Riviera cruise? Do you agree with our top things to do in Puerto Vallarta, Mexico on a cruise? Drop us an anchor below to share your favorite activities in this popular port of call.