Cabo San Lucas is a resort city on the southern tip of Mexico's Baja peninsula, making it a popular port of call on Mexican Riviera cruises. From beach breaks, to famous landmarks, and one of a kind experiences with nature, cruisers will find plenty to enjoy during their time ashore. If you are planning your visit to this popular spot in the Mexican Riviera, we have put together our list of the Top Things to Do in Cabo San Lucas on a Cruise.
Top Things to Do in Cabo San Lucas on a Cruise
Visit Los Arcos
Perhaps the most famous landmark in Cabo San Lucas is Los Arcos, or the Arch. This massive rock formation is located at Land's End, where the Pacific Ocean and Sea of Cortez meet. This dramatic arch at the very tip of the longest peninsula in the world was slowly carved out over time by the ocean currents. Nearby this landmark is a sea lion colony and Lover's Beach.
There are several tours that will take you to this famous attraction including catamaran tours, glass bottom boat tours, and water taxis. Many of these excursions will couple visits to Los Arcos with other popular activities like whale watching, beach breaks, or snorkeling.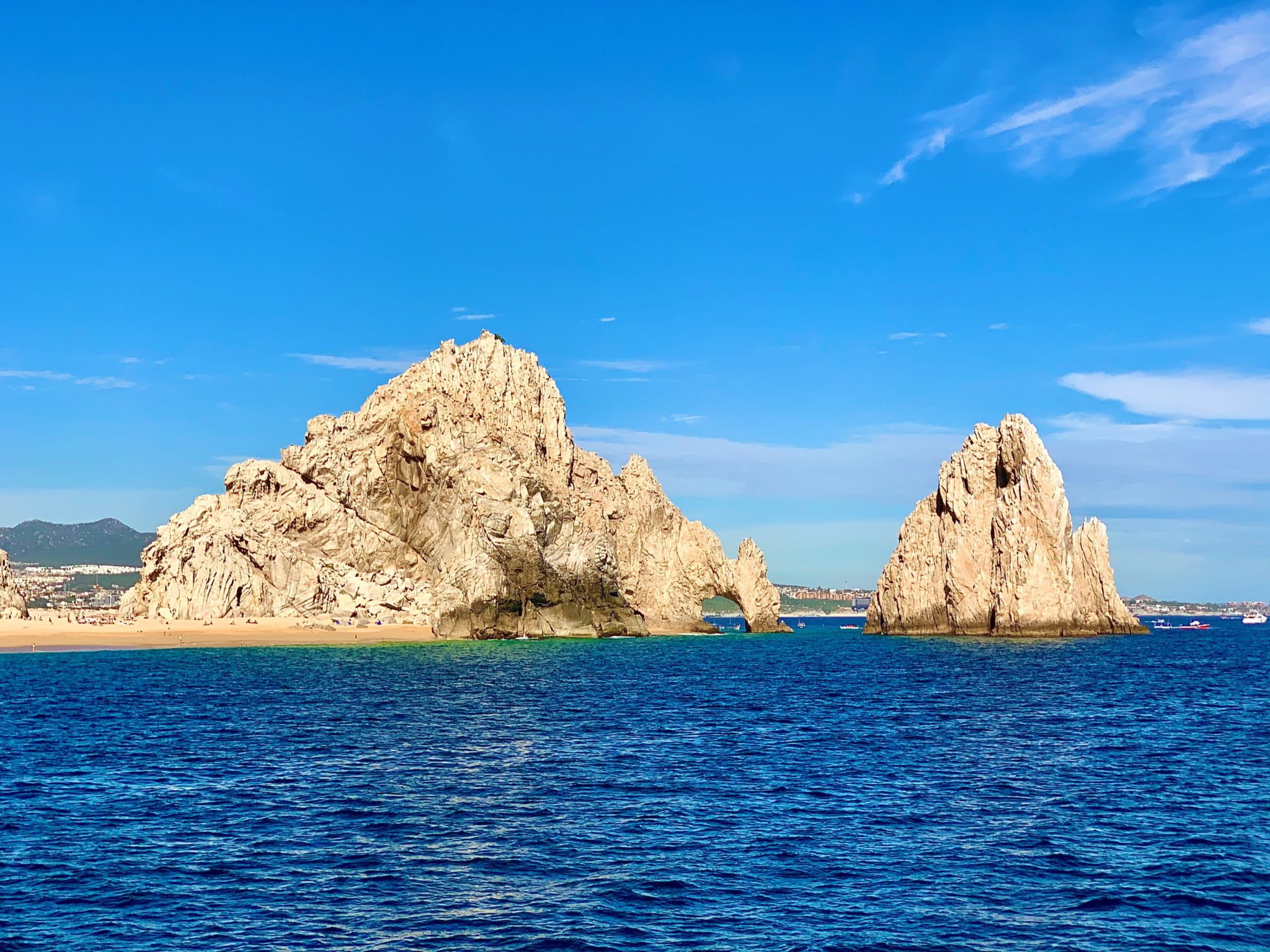 Make it a Beach Day
If you are in the area, you might as well spend some time on Lover's Beach. This beach is located on the Sea of Cortez side at Land's End. This small yet picturesque beach is only accessible by boat. Lover's Beach has calm waters which make for great swimming and snorkeling. While Divorce Beach, juxtaposed on the Pacific Ocean side, is very turbulent and dangerous.
Medano Beach is another popular beach and is the main swimming area in Cabo along the east side of the harbor. Here, you will find many restaurants, bars, and street vendors. There are also watersport rentals like jet skis, kayaking, and more. Medano Beach is certainly the place to go if you are looking for that lively, party vibe.
Related Post: Carnival Panorama Cruise Review
Enjoy Some Bar Hopping
Speaking of party vibes, maybe your idea of vacation is just relaxing and enjoying some drinks. Cabo San Lucas has plenty of popular bars for you to do just that. Mango Deck is located on Medano Beach and is your beach party scene with plenty of food and drinks. The Office is another cruiser favorite on Medano Beach. This "office" on the beach serves up great food and drinks while you enjoy some fun in the sun. Finally, Sammy Hagar's Cabo Wabo Cantina is another great stop on your Cabo bar hop. Here, you'll find some great margaritas, snacks, and rock and roll memorabilia. The best part is that this bar is located within walking distance from the cruise pier.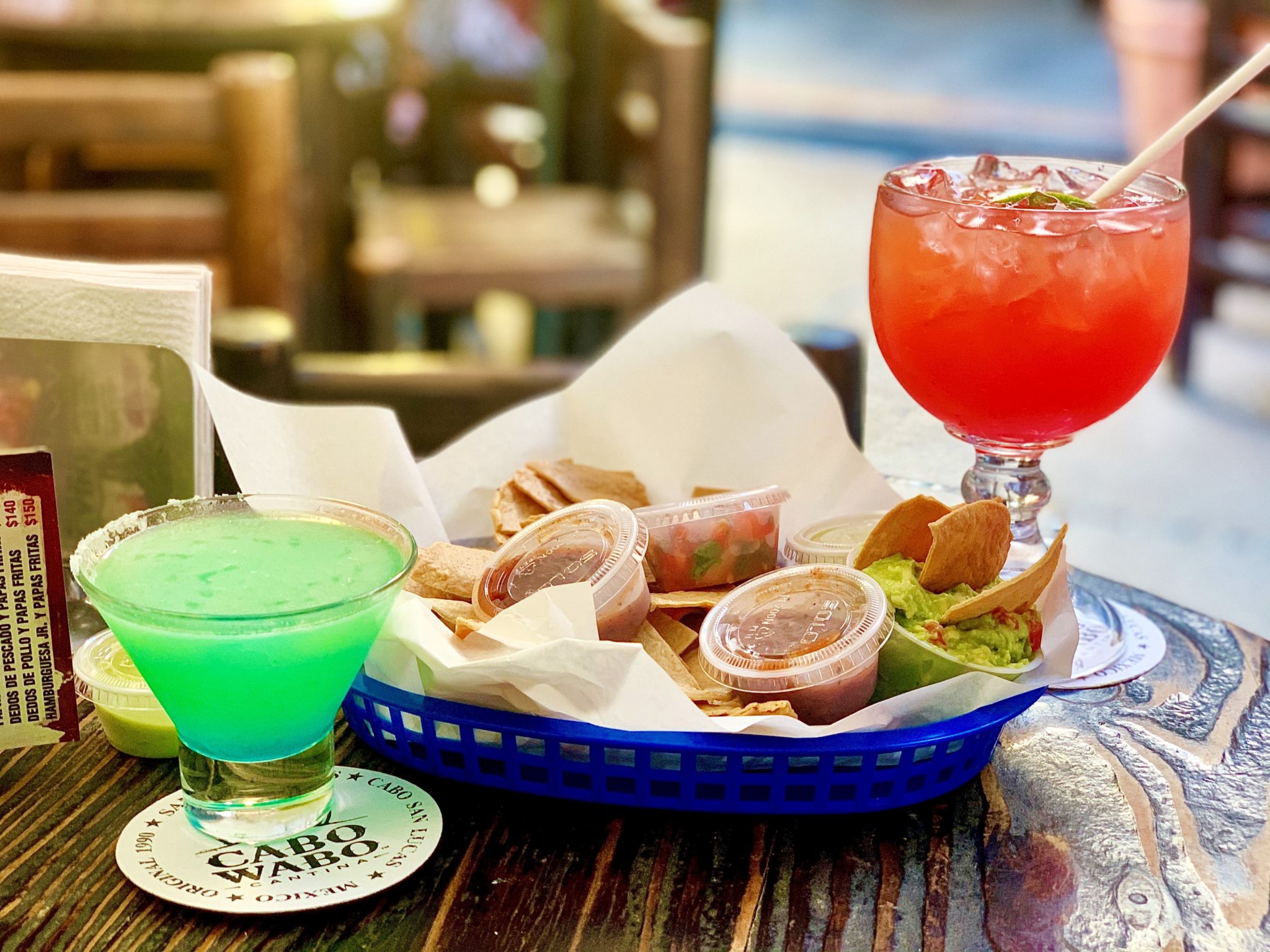 Set off on a Whale Watch
Depending what time of year you visit Cabo San Lucas, a whale watching tour can be a very popular excursion. If this is something you want to do, we highly recommend booking a small boat tour.
A small, inflatable speed boat is the perfect vessel to get you up close and personal with these creatures. These tours will cruise through the Sea of Cortez and Pacific Ocean, where you will be able to learn, listen, and observe these sea mammals in their natural habitat. These waters see numerous humpback, gray, blue, and sperm whales each year. Have your cameras ready to capture the whales swimming and breaching from this perfect sea-level vantage point. Of course, if you are not up for this small boat experience, larger catamarans also offer whale watching excursions.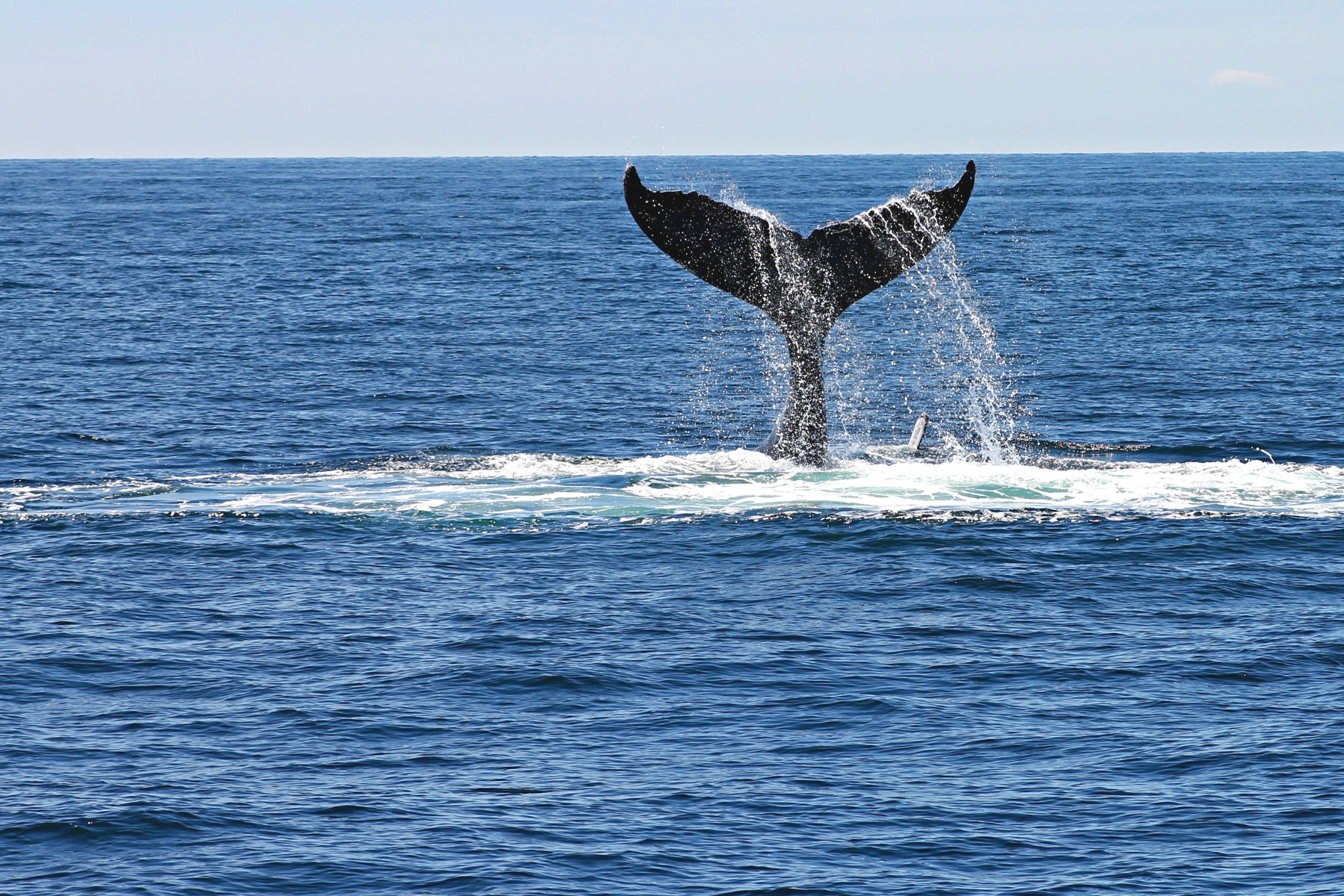 Take a Camel Adventure
While in Cabo San Lucas, perhaps you'd prefer to partake in a more exotic animal encounter, like a camel ride. That's right, during your visit to this Mexican Riviera port of call, you can actually ride a camel. Most cruise lines offer an excursion where you can hop on these gentle creatures for a caravan across the white sands of the beach. From your perch, you will score amazing scenic views. Not to mention, amazing memories from this one of a kind experience. Most of these tours are followed by an authentic Mexican lunch to complete your fun-filled day in Cabo.


Related Post: Top Things to Do in Puerto Vallarta, Mexico on a Cruise
Go Snorkeling
Lastly, the Mexican Riviera is also a great place to enjoy some snorkeling. The Chileno Bay Marine Preserve in the Sea of Cortez features a large, protected coral reef that is home to several species of tropical fish and an array of other sea creatures. It is often the top pick for snorkeling in a sheltered area. Santa Maria Bay and Pelican Rock at Land's End are other popular snorkel spots off the coast of Cabo. The crystal-clear water and the spectacular marine life provide the backdrop for a great guided snorkeling adventure. As mentioned previously, many of these snorkeling tours also sail past other popular landmarks like Lover's Beach and the Arch, so you can capture all the highlights in one excursion.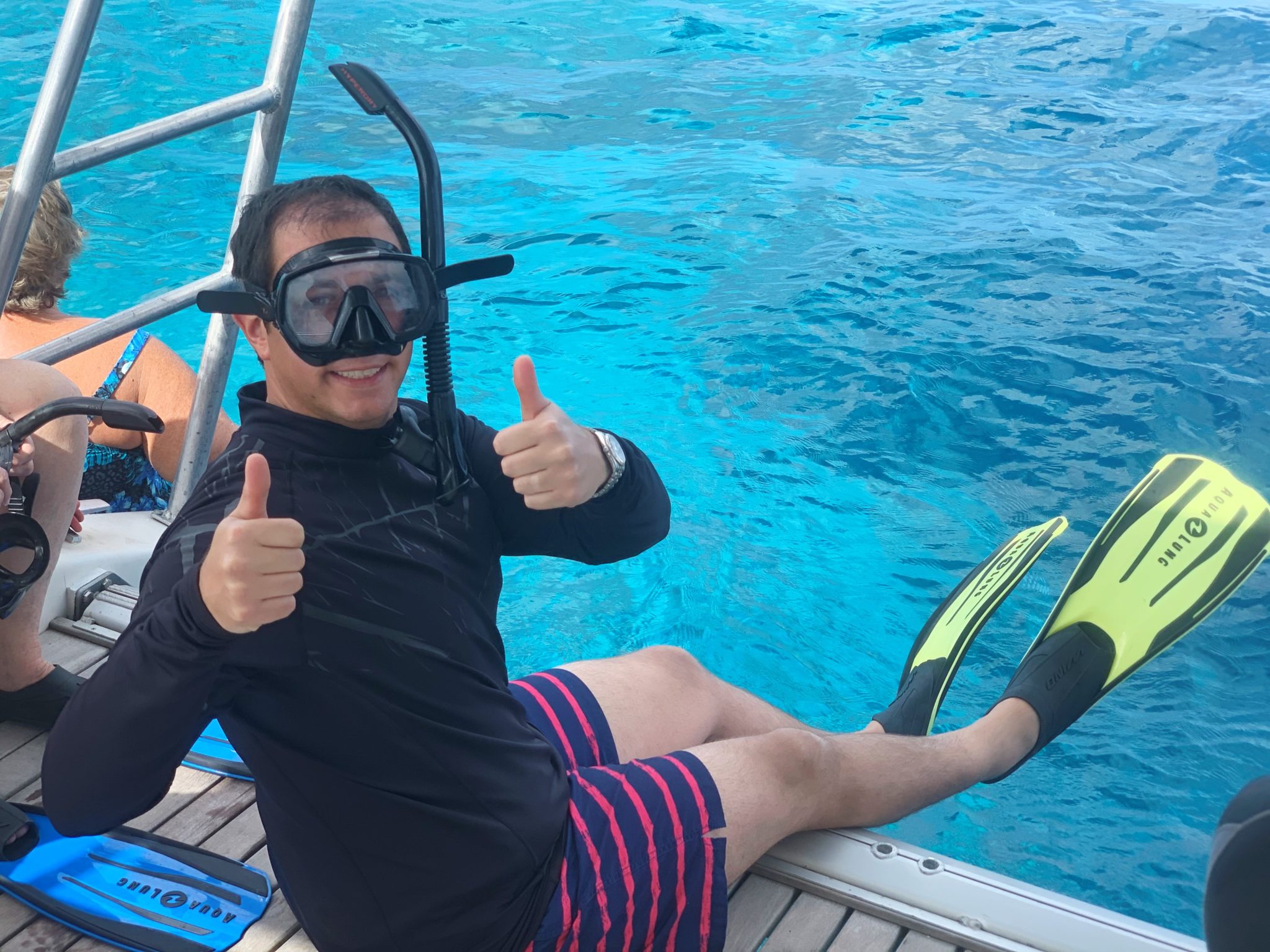 Comments
Have you taken a Mexican Riviera cruise? What are some of your picks for the Top Things to Do in Cabo San Lucas on a Cruise? Drop us an anchor below to share your favorite activities when visiting this popular port of call.