Prior to our Southern Caribbean cruise on Freedom of the Seas, we spent two pre-cruise days in Puerto Rico. One of our favorite islands, Puerto Rico has plenty to do, see, and eat. Or, you can just relax and enjoy the beautiful weather and beaches. On this trip, we decided to do just that. We upgraded our typical accommodations with two days at the Condado Vanderbilt Hotel in San Juan. Was it worth it? Find out with our Condado Vanderbilt Hotel Review.
Condado Vanderbilt Hotel Review in San Juan
A Step Back in Time
The historic Condado Vanderbilt Hotel is located right next to Condado Beach. This revitalized site offers travelers a glimpse into the decadence of the early 1920's. The remodeled hotel captures the timeless elegance and charm of the time period. Yet, it boasts modern features that do not feel out of place.
The hotel's exterior, which resembles the original Spanish revival architecture on a grander scale, is your entryway to a luxurious resort that is a destination itself.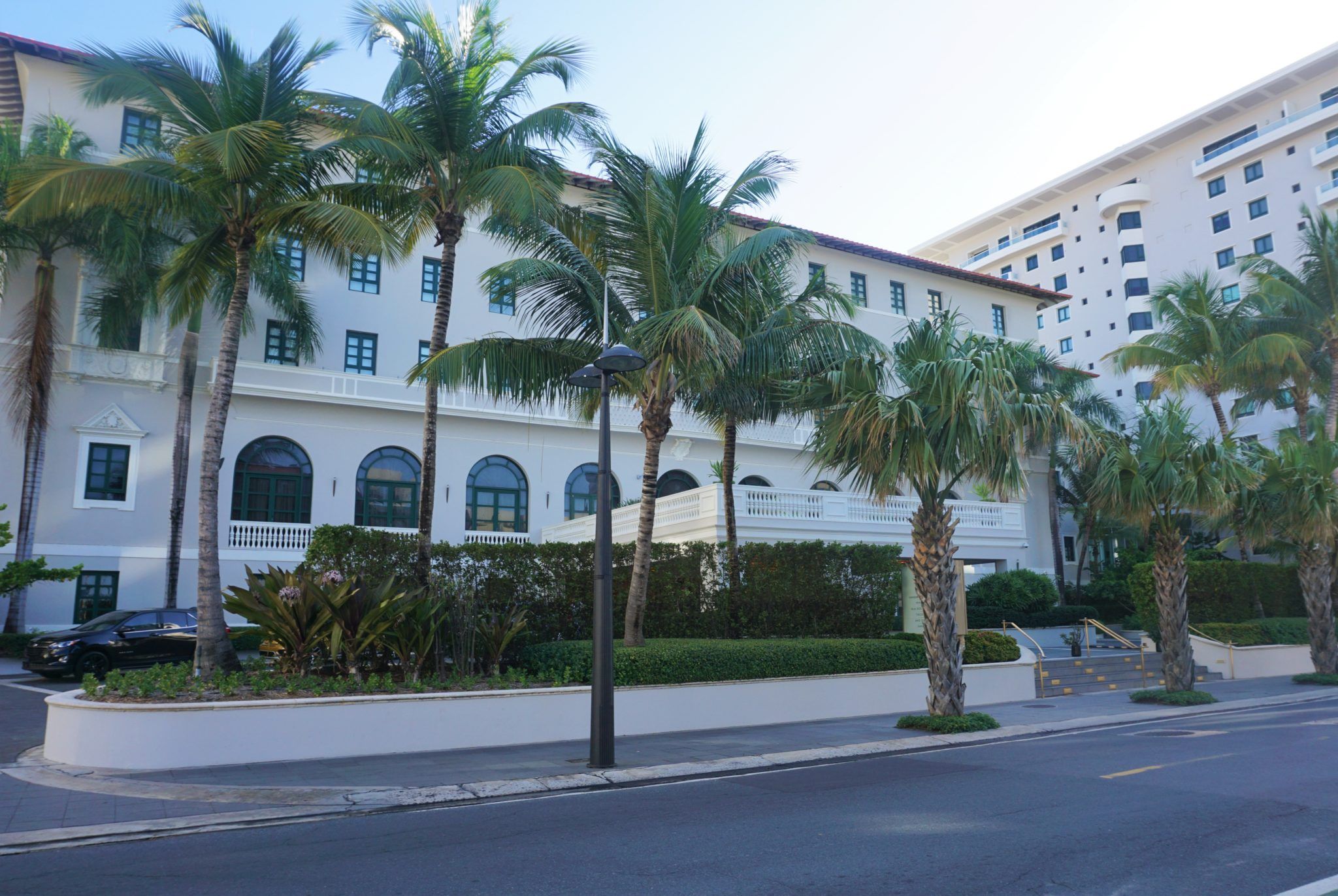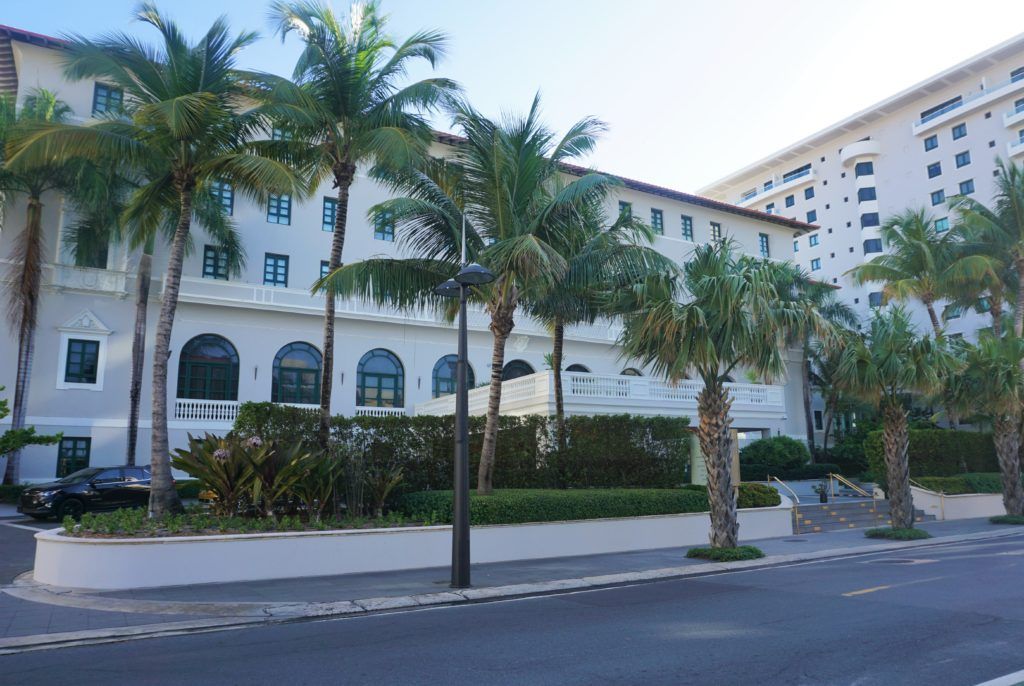 Inside the main entrance, a grandiose staircase and marble lined floors welcome guests with a warm and inviting feel. From this central location, you are in the middle of the action. Here, the Vanderbilt Court hosts two distinct bars and the hotel's signature restaurant, 1919.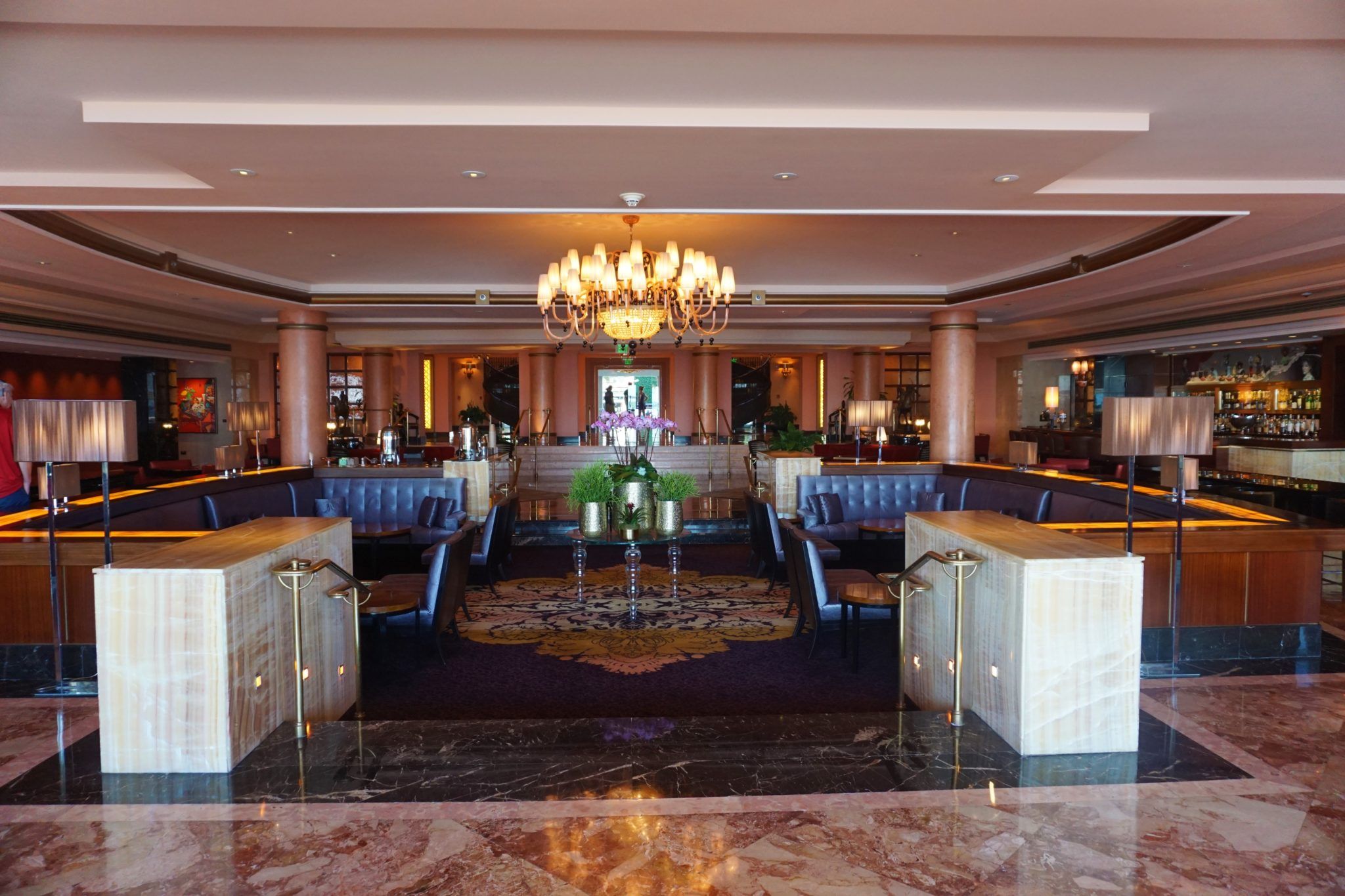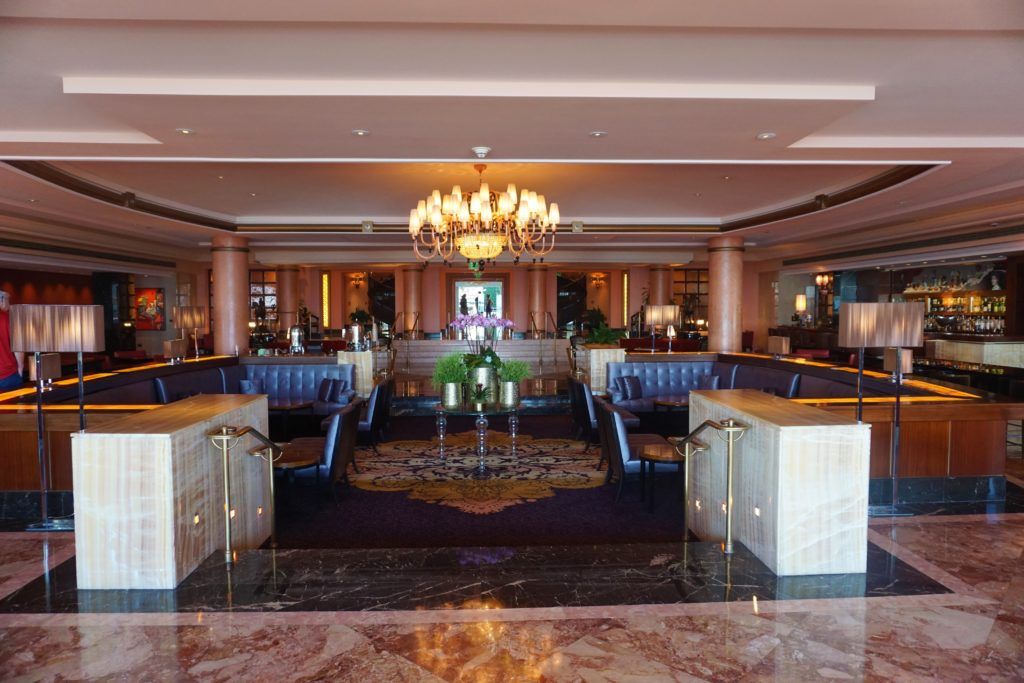 The Princess and I made sure to grab a few drinks from the Marabar Martini Bar on both evenings. It was the ideal way to enjoy our evenings after a long day in the sun.
Tucked away in a corner of this main area is the Avo Lounge, the hotel's cigar lounge. Down the hall, you will also find the modern steakhouse, STK Restaurant, and the more casual Tacos and Tequila offering al fresco dining with live music on the weekends.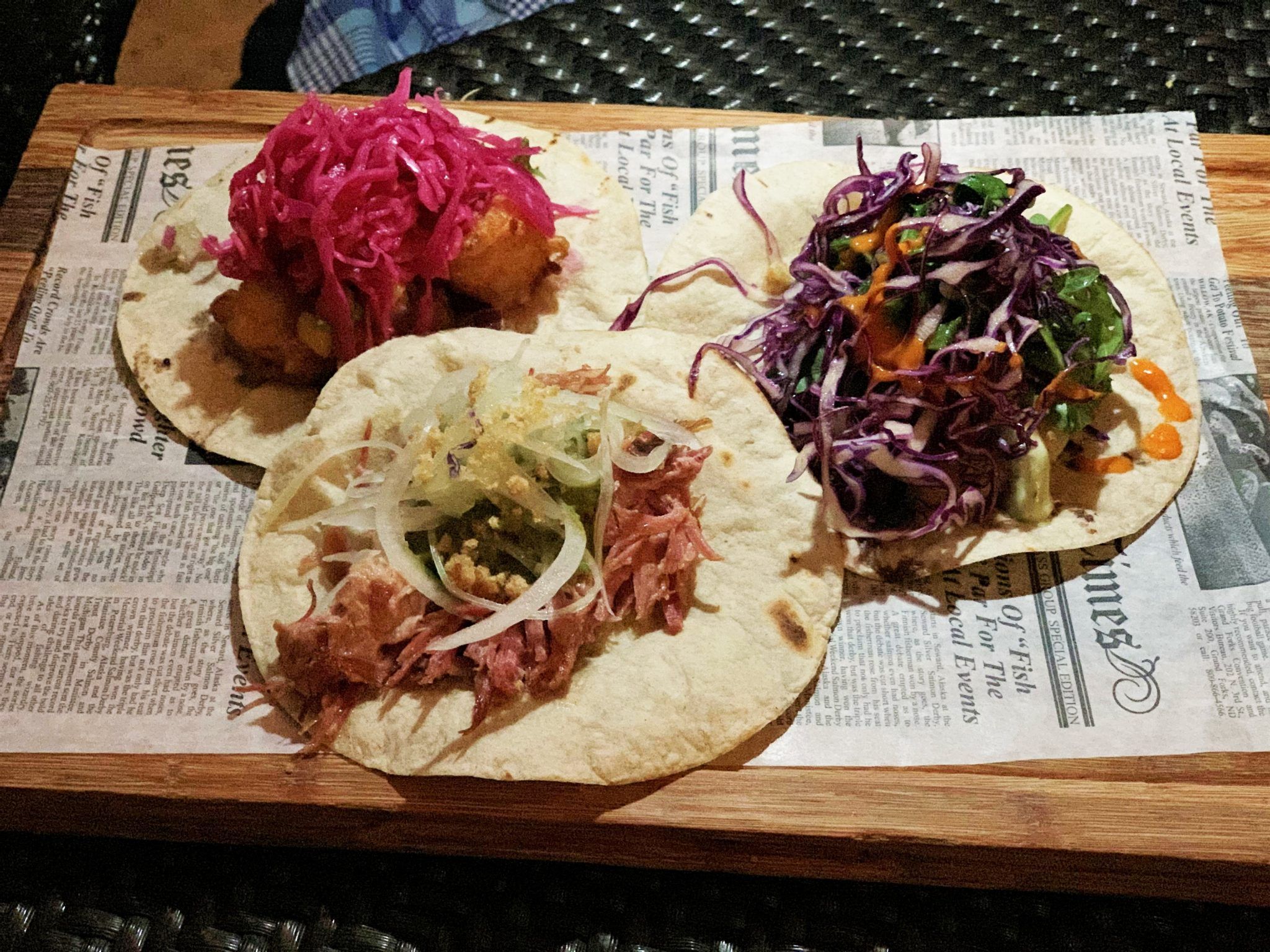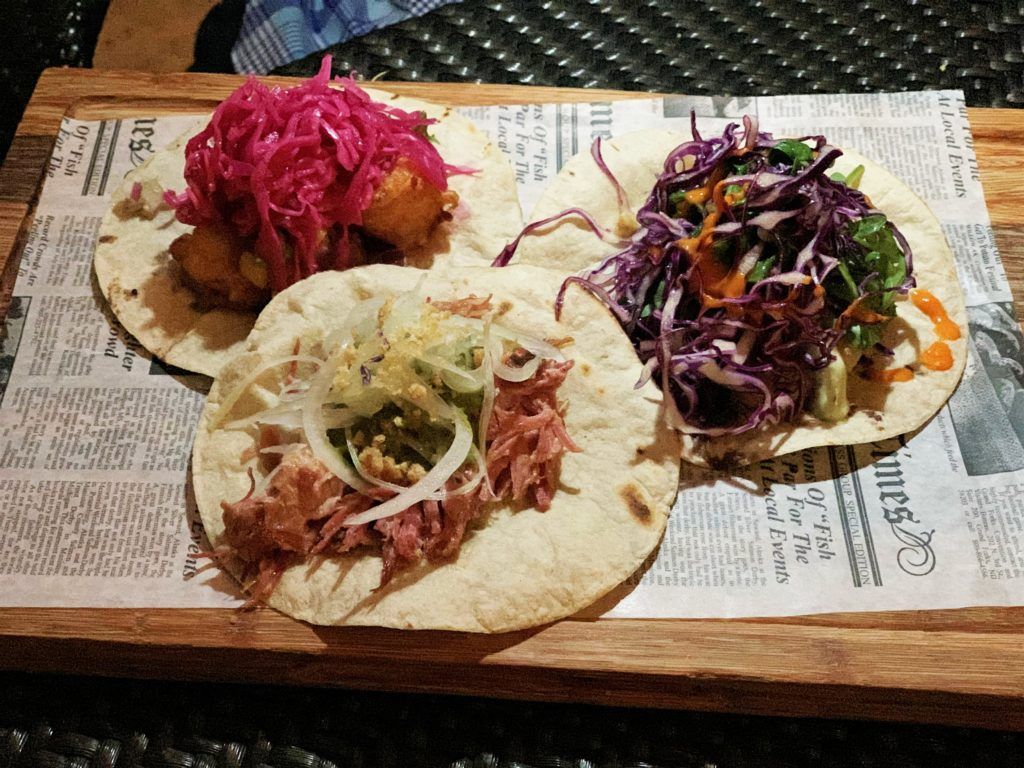 Our al fresco dinner at this venue was delicious, featuring amazing sunset views, along with some tasty food and drinks.
Condado Vanderbilt Hotel Amenities
With two days before our cruise departure, we were able to enjoy many of the resort's amenities.
While the resort does boast a small beach, there are also two distinct pool areas that were perfect for us to kick-back and enjoy our Caribbean escape.
In the Beach Tower, there is the adults only pool area. This secluded section provides just the right amount of privacy and space for a quieter pool experience. It includes two pools, loungers, and plenty of shade.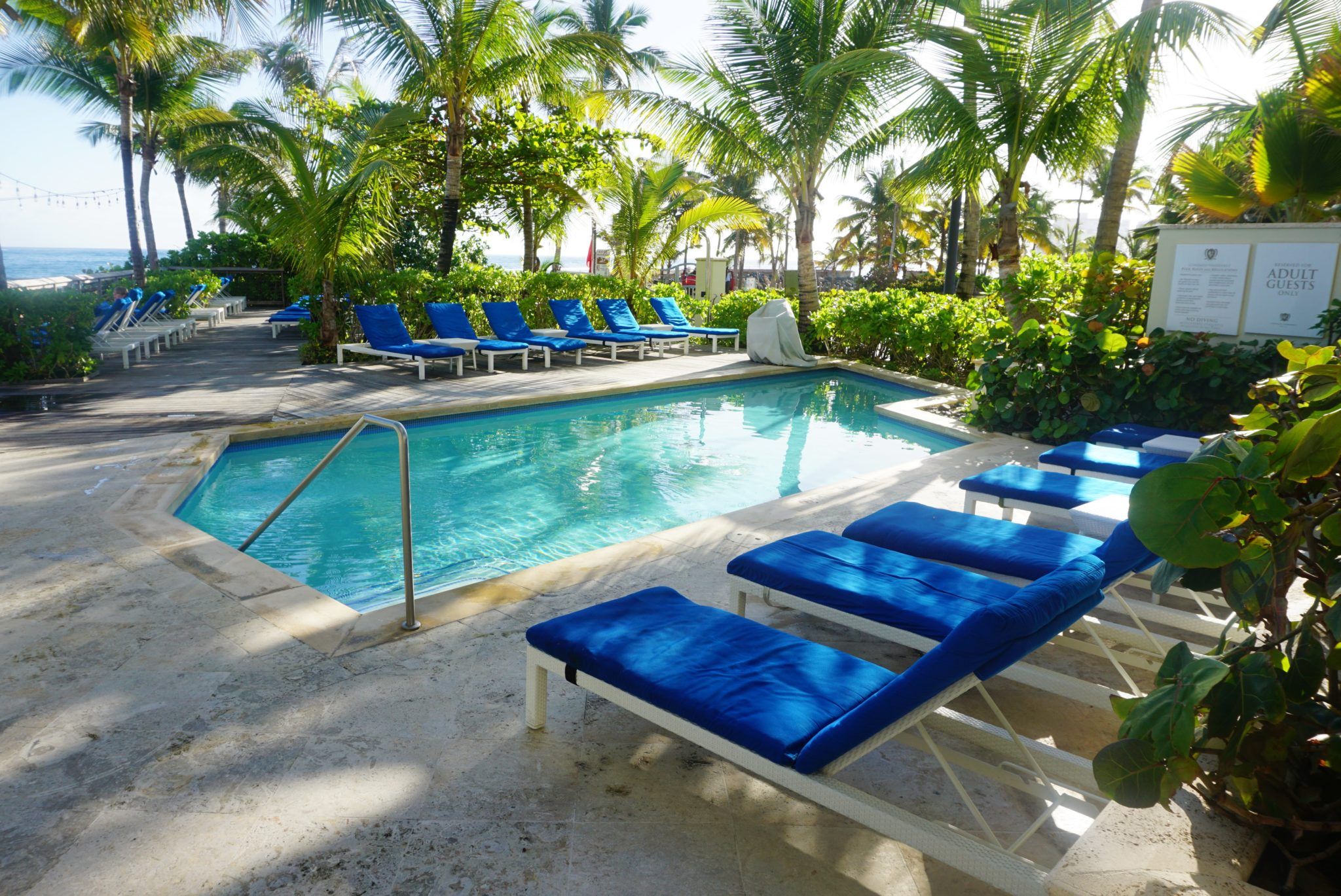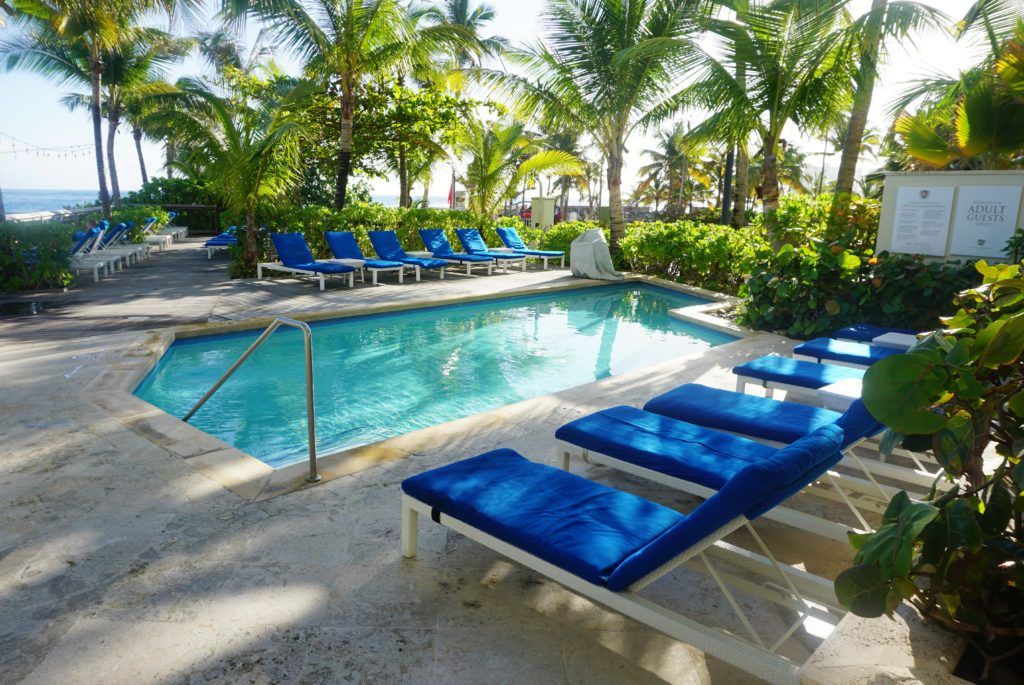 The hotel is located right on the water, with plenty of outdoor seating lining the back of the resort. This area is elevated to showcase the beautiful ocean views.
For a more lively pool day experience, guests can make their way to the Spa Tower. Here, the main pool is located, as well as the infinity pool that overlooks the Atlantic Ocean.
Similar to a cruise ship, you do need to arrive rather early to get a prime lounger. Still, the attendants were able to secure us two loungers with an umbrella at various times during our stay.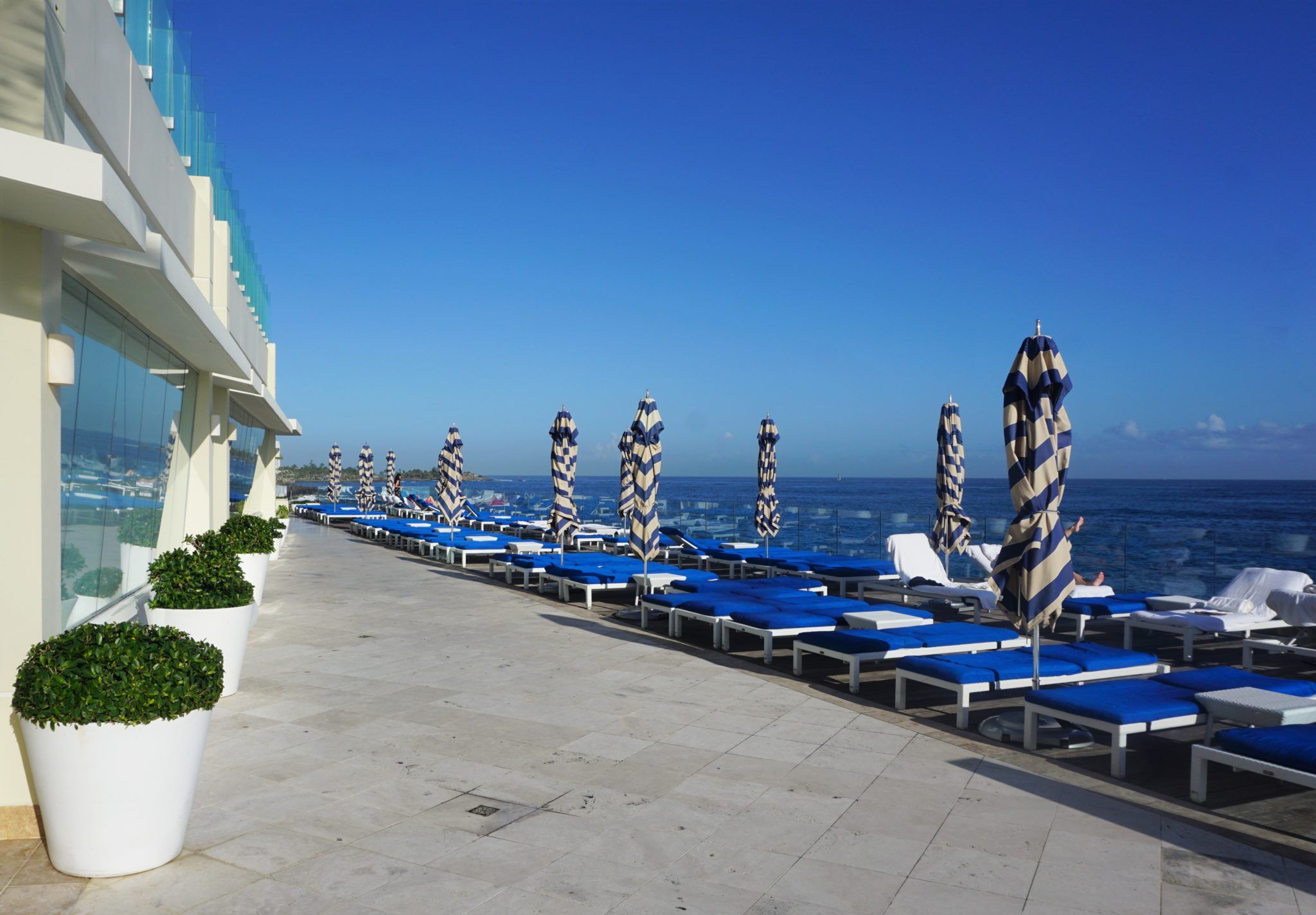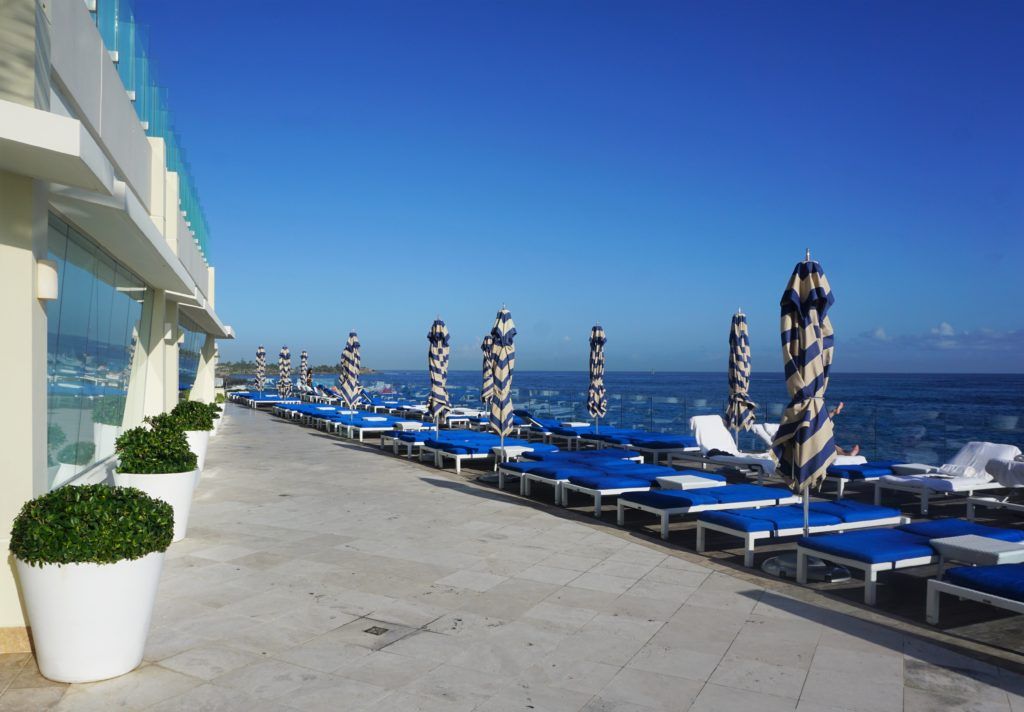 In addition, there is bar service available from the nearby mojito bar. Also, this pool area is a short walk to the oceanfront bistro, Ola. This restaurant offers breakfast, lunch, and dinner, with a Sunday brunch as well. Our lunch here on the second day was both convenient and satisfying, as were the mojitos!
With picture-perfect weather and beautiful ocean views, we spent most of our time relaxing and soaking up the sun. So, we did not step foot in the gym or the spa. Still, these facilities are available, and we are certain they live up to the hotel's high standard for quality and service.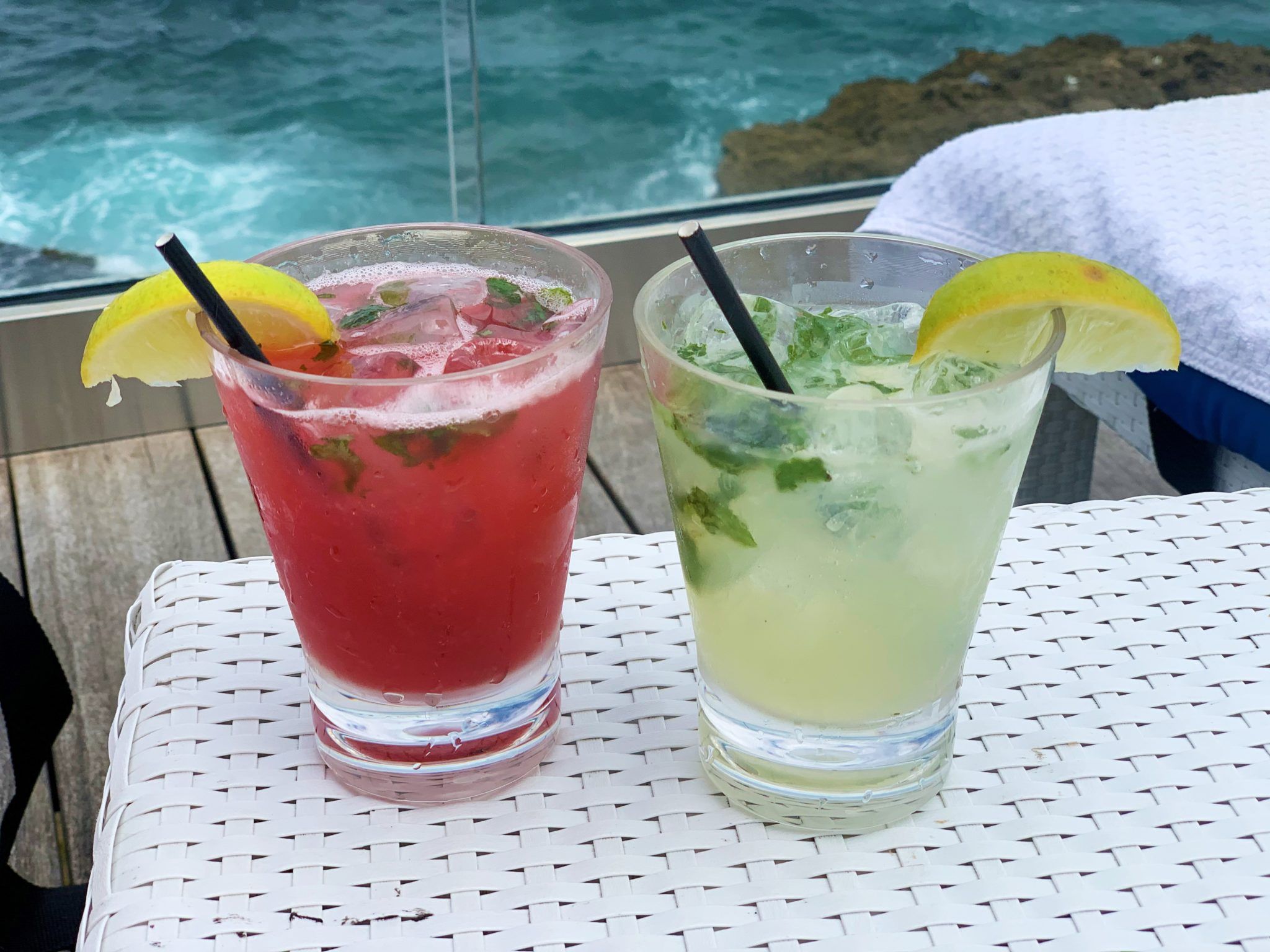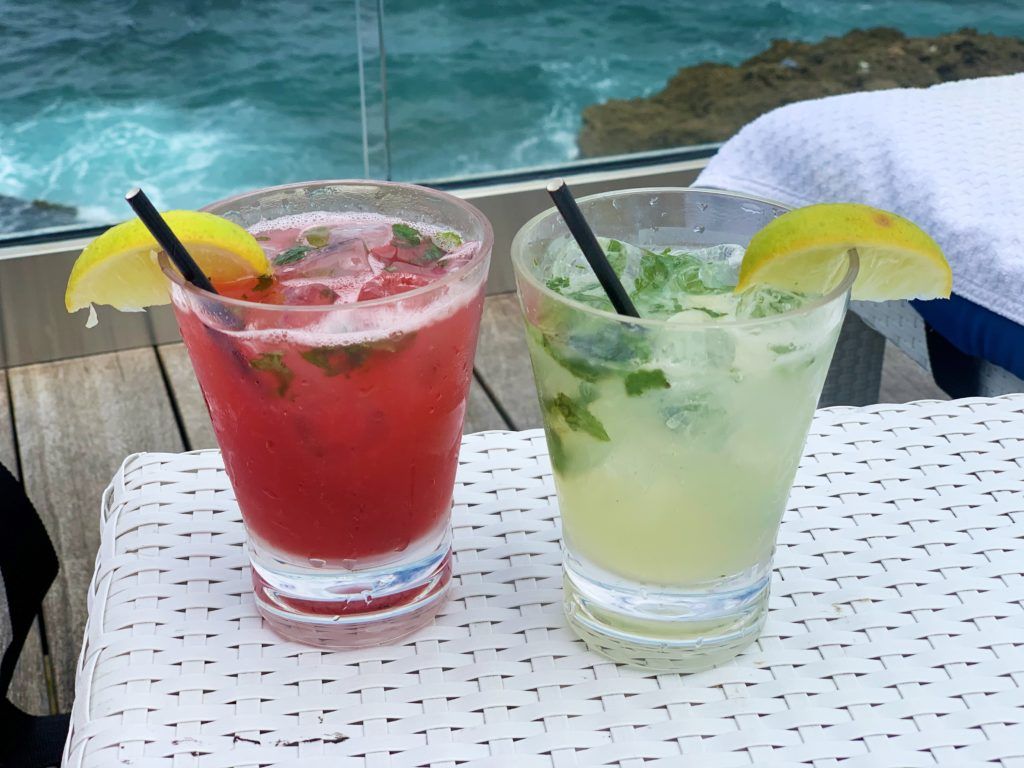 Our City View King Room at Condado Vanderbilt
We booked our City View King Room in the newly updated Tower 3 months before our trip. This spacious 450 square foot room offered us posh accommodations that were twice as large as our balcony cabin on Freedom of the Seas. The hotel's premium Rivolta Carmignani linen bedding offered a comfortable night sleep after our lazy days in the sun.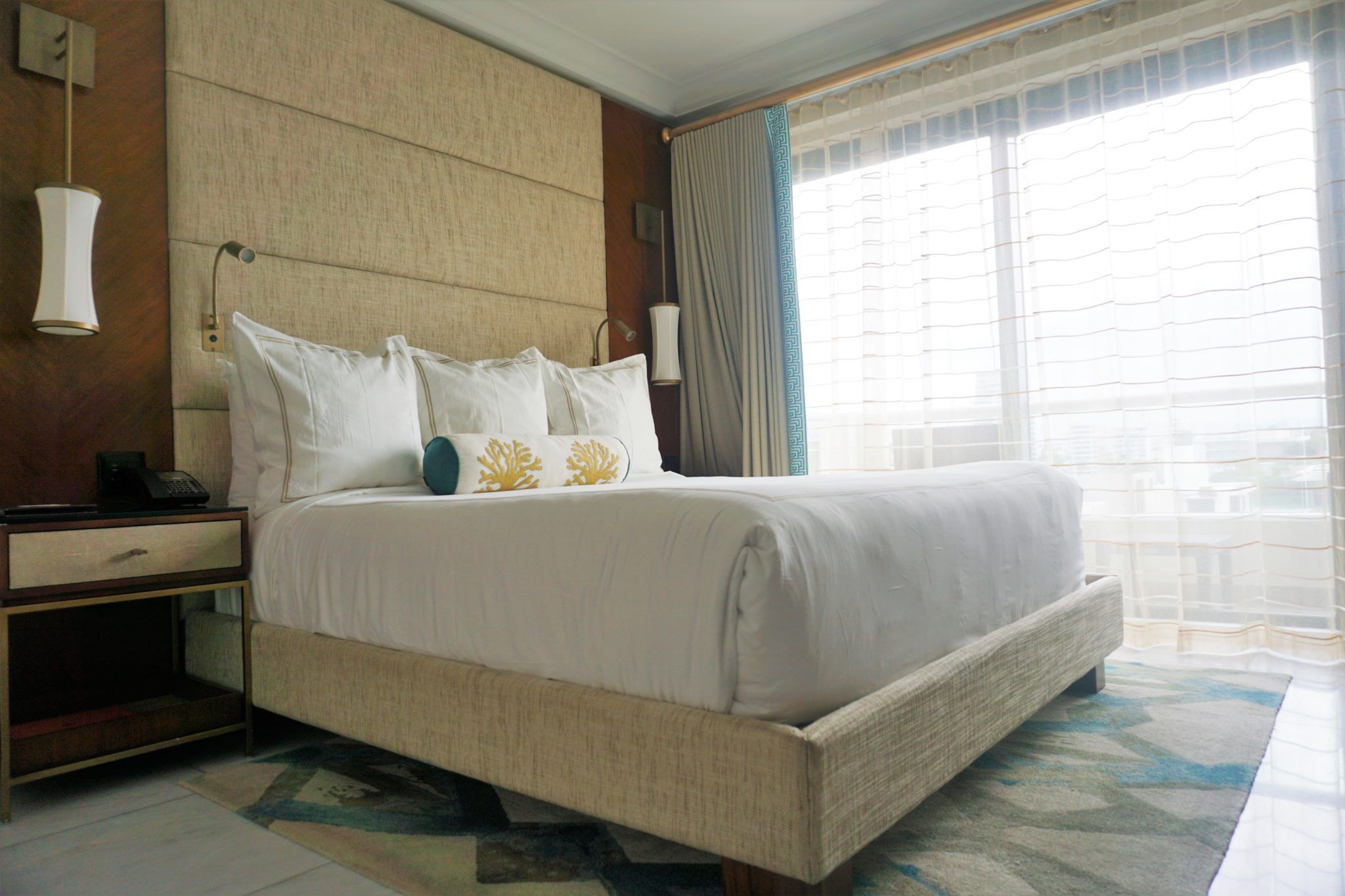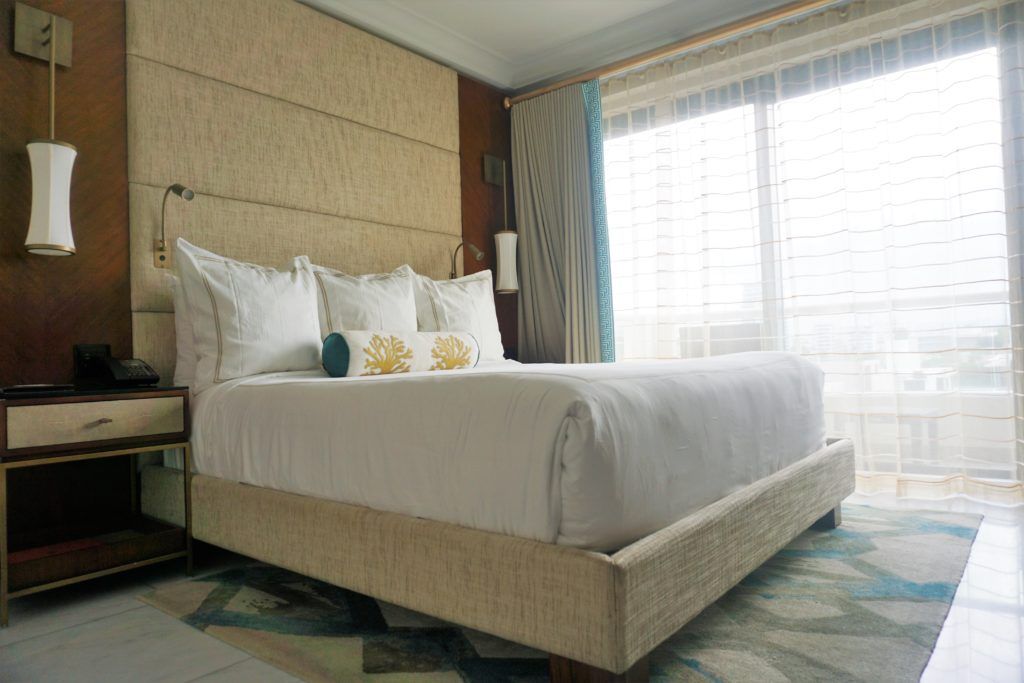 Where the public areas of the hotel certainly had the charm and grandeur of the time period, our room was all about modern design and amenities. With a neutral color palette, the room exudes beach vibes. Which of course go perfectly with the tropical Puerto Rican weather!
While muted in decor, the white marble floors, hardwood dresser and television stand, and other accessories remind you that this is a five star resort. Also, unlike other similar accommodations, WiFi access is not an up-charge.
In addition to the small sitting area, there were plenty of in-room conveniences as well, such as a coffee maker featuring premium Puerto Rican coffee and bottled water.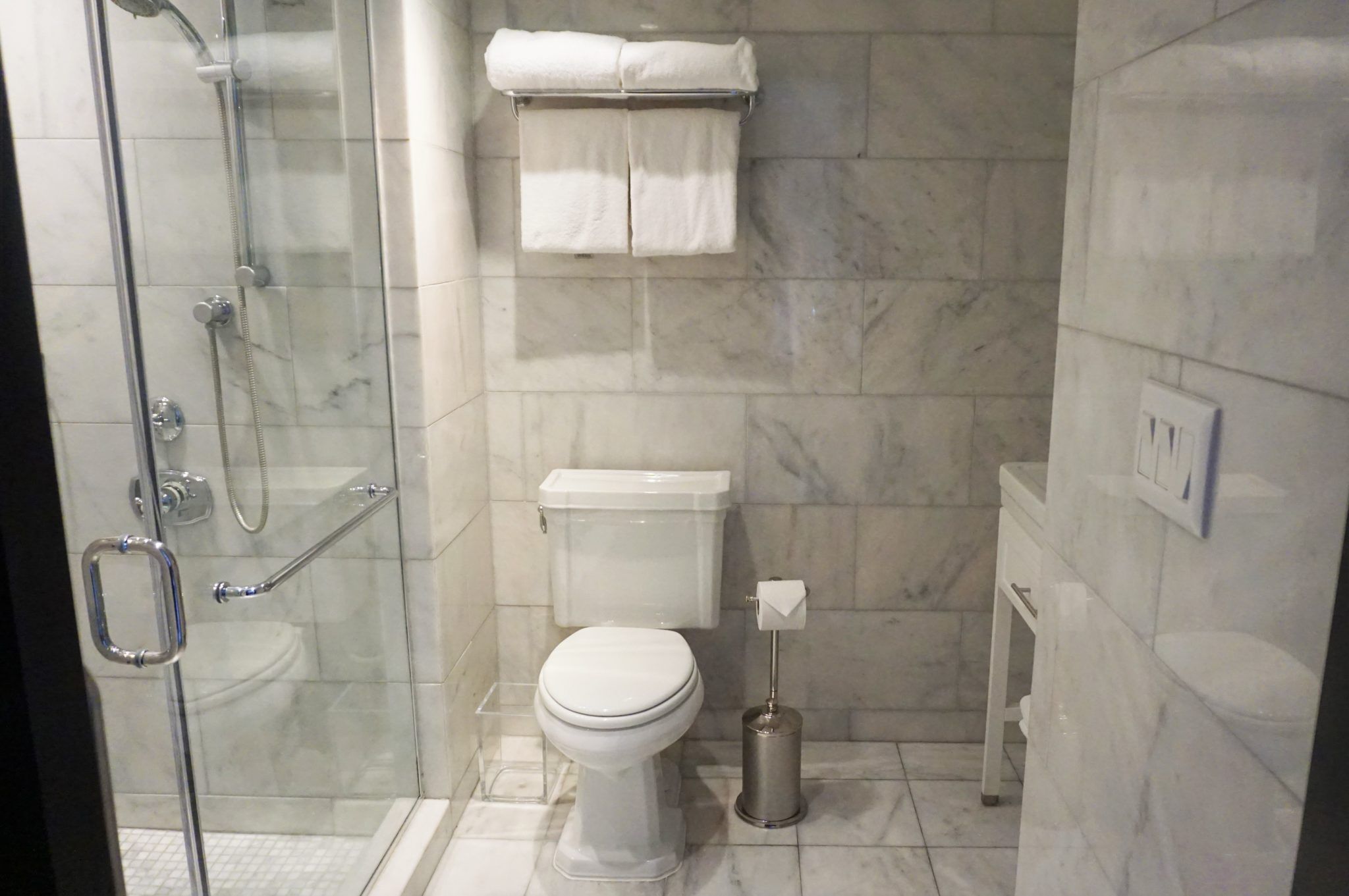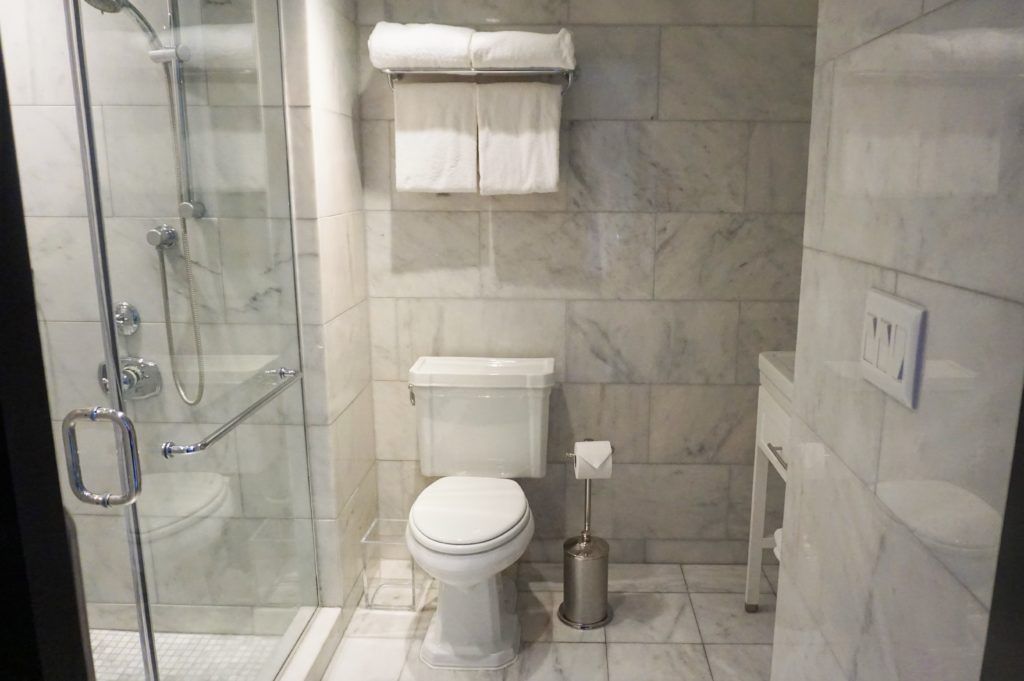 The spacious, marble bathroom had a spa feel with C.O. Bigelow amenities and plush bamboo towels. Not to mention, the over-sized walk-in shower.
Recap of Condado Vanderbilt Hotel Review
Our two-day stay at Condado Vanderbilt in San Juan, Puerto Rico was a relaxing and indulgent time. We were able to recharge is style and sophistication, as we were well taken care of by the attentive staff. This is why the hotel ranks among our picks for the best hotels near the San Juan cruise port.
The onsite lounges, restaurants, and outdoor spaces meant we did not have to leave the resort for anything. Well, except for the Princess' morning iced latte from Starbucks. The resort caters to the every need of its guests, while executing on its promise of luxury and style.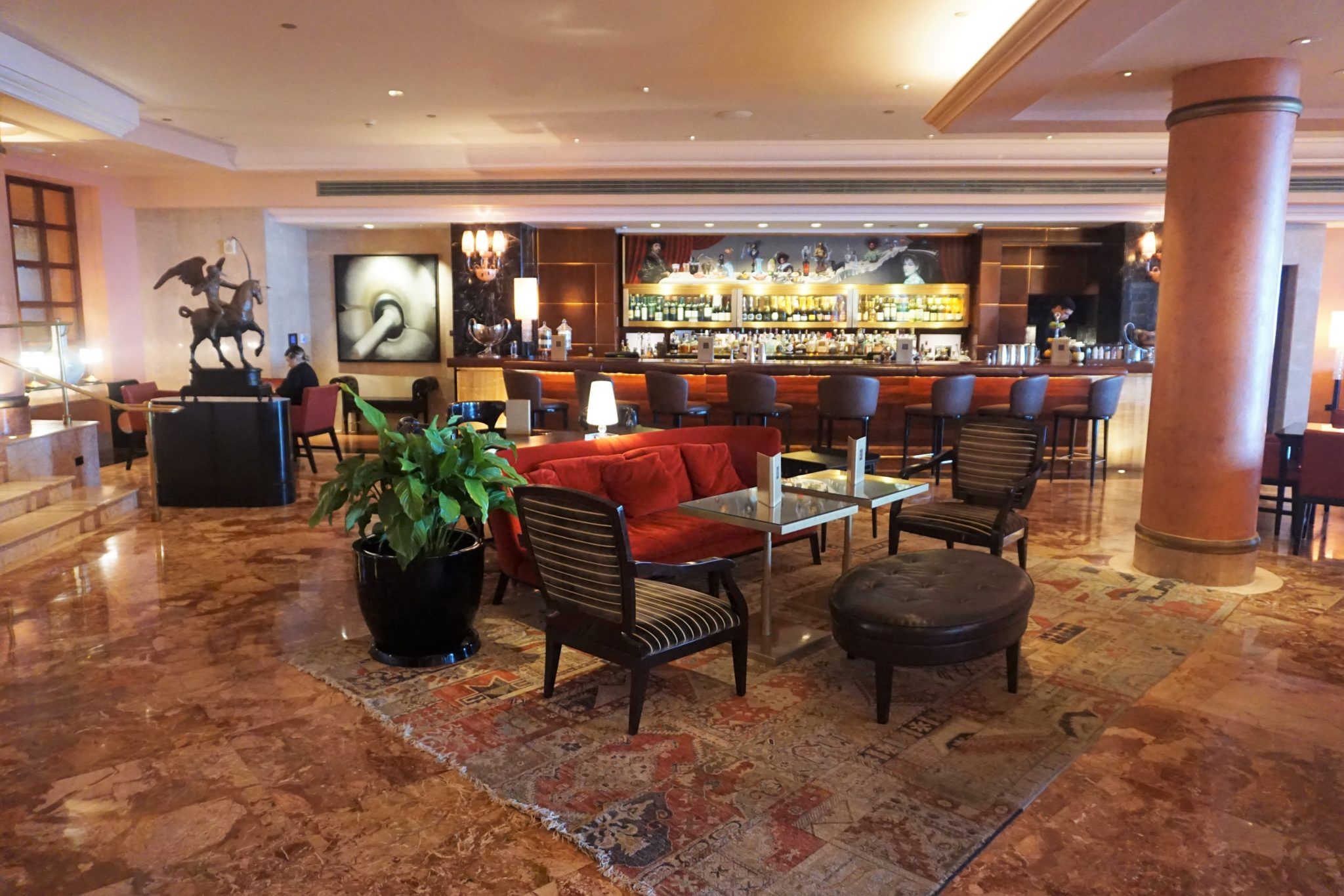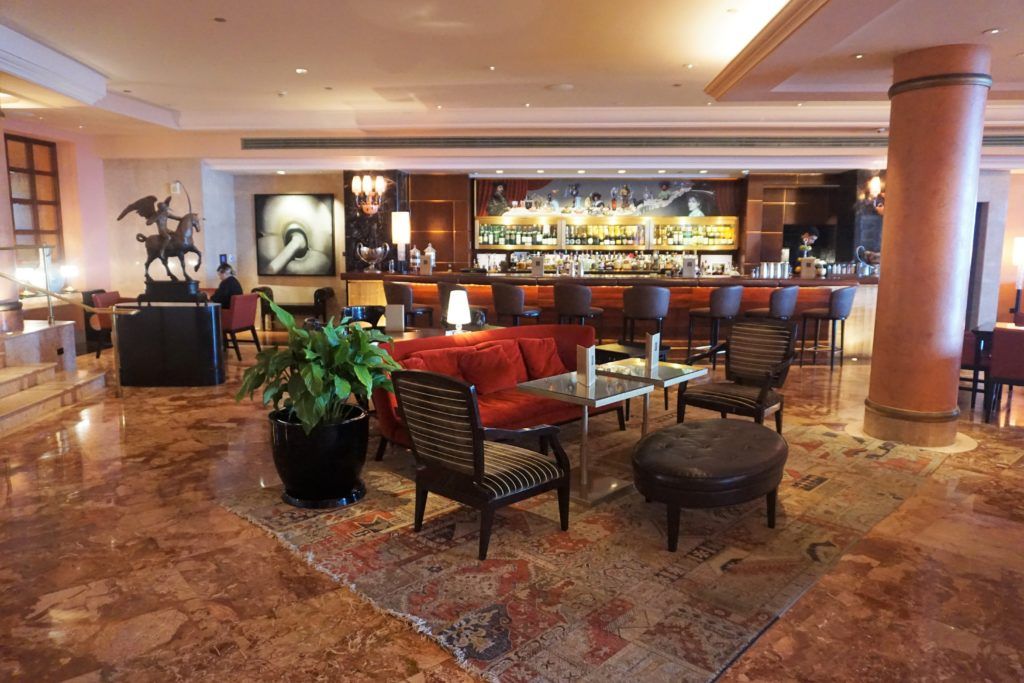 The charming retro feel of the public areas certainly gives the Condado Vanderbilt Hotel character, appealing to those who like unique and authentic locations. This is certainly not your ordinary hotel. It is a destination itself.
The high-end finishes seamlessly blend early 20th century charm with more modern accents for a one-of-a-kind resort. While it was a bit more pricey than a typical hotel, it was certainly worth every penny for this 5-star experience. Especially given that this was our last trip before the pandemic, we are more than happy that we splurged on this hotel.
After such a lavish stay, I am not sure if I will be able to convince the Princess to stay at another moderate resort again!
Comments
Have you stayed at the Condado Vanderbilt Hotel in Puerto Rico? Do you have a review of this luxury hotel to share? Drop us an anchor below with your favorite hotels in San Juan.