You might be surprised as to how many regions of the world have tropical climates, which are defined as high year-round temperatures and wet/dry seasons. The tropics are officially located between the Tropic of Cancer and the Tropic of Capricorn. The tropics include the Equator and parts of North America, South America, Africa, Asia, and Australia. Thus, if you are looking for the perfect beach escape, look no further than one of our top tropical cruise destinations.
Top Tropical Cruise Destinations
Caribbean
The Caribbean is one of the most popular tropical cruise vacations. Nearly 35% of all cruises sail the Caribbean.
The Caribbean offers that picturesque tropical vacation of which you are dreaming. Sprawling beaches, turquoise waters, rainforests, and umbrella drinks all await you. Which islands you visit does vary slightly by the ship and cruise line.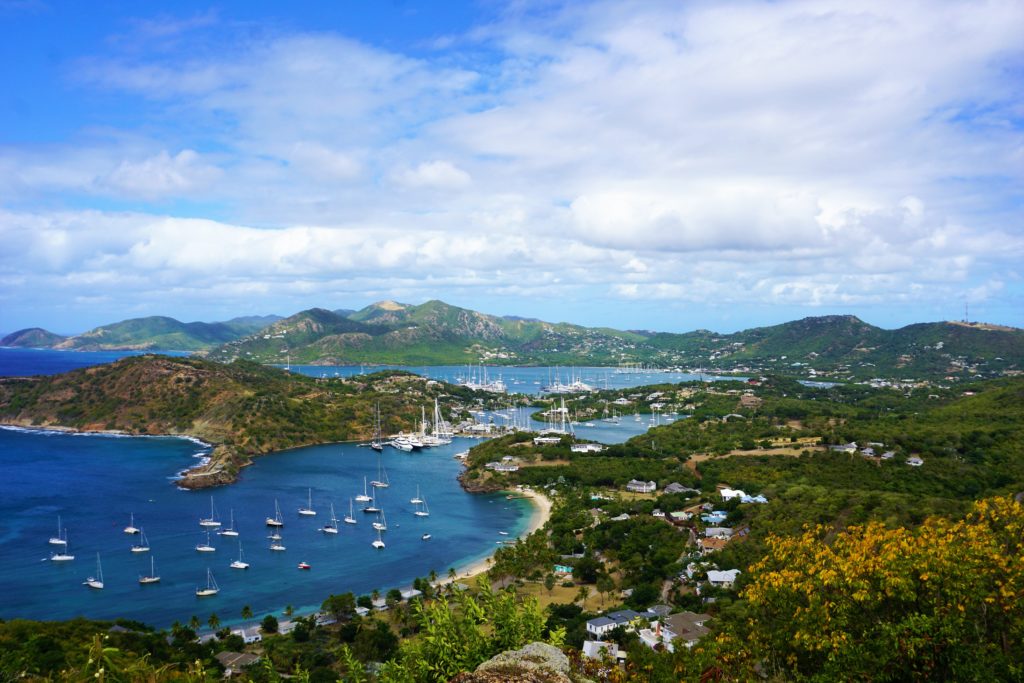 However, all Caribbean islands offer a variety of popular activities like beach breaks, island tours, snorkeling, and historic and cultural tours. There will also be adventure activities like zip lining and off-road tours at most ports of call.
Itineraries in this region are generally divided into Eastern Caribbean, Western Caribbean, and Southern Caribbean routes. These itineraries can range from 4 or 5 days to traditional 7-day cruises.
Longer itineraries also exist including 9 or 11 days to even 14 days or more!
Related Post: Top Caribbean Cruise Tips
You won't have a problem finding a tropical cruise to the Caribbean, as cruises to the Caribbean are offered year-round. There are also a variety of ships from all brands at various price points. In fact, many of the newest ships from the major cruise lines visit popular islands in the Caribbean region.
Some of the more common stops include Jamaica; St. Thomas; St. Maarten; Tortola, BVI; San Juan, Puerto Rico; Aruba; Cozumel and Costa Maya, Mexico; and more.
Mexico
Another region that is a top tropical cruise destination is Mexico. While Western Caribbean itineraries often include visits to Cozumel and Costa Maya, Mexico, there are many other great locales in the Mexican Riviera.
More cruise lines are beginning to shift some of their latest and greatest ships to the West Coast to offer cruises in this region.
Ports in the Mexican Riviera, like Cabo San Lucas, Puerto Vallarta, Mazatlan, and Acapulco offer amazing beaches, immersive cultural and historical experiences, and a festive atmosphere day and night.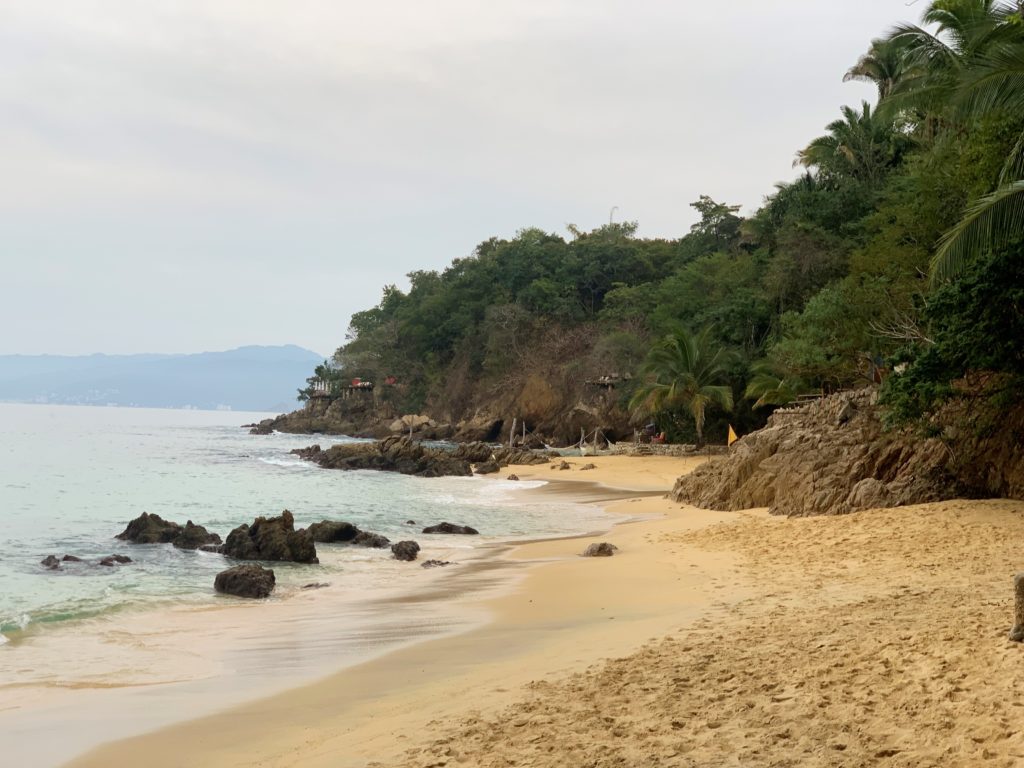 The Mexican Riviera is much like the Caribbean for West Coasters.
Like many of the tropical cruise regions, there are plenty of beach breaks, island tours, food tastings, and nature excursions to experience in the Mexican Riviera. Plus, there are exclusive offerings like whale watching, cultural shows like Rhythms of the Night, and some unique landscapes that you can't find in the Caribbean.
While there are less ships sailing this region than the Caribbean, you will still have options from popular brands like Carnival Cruise Line, Norwegian Cruise Line, and Princess Cruises.
Hawaii
The accessibility to the Hawaiian islands makes it another popular tropical cruise vacation. Most Hawaiian cruises depart from the island of Oahu, visiting the Big Island and Maui. Some cruises also visit the island of Kauai.
With attractions like Pearl Harbor, Waikiki Beach, and a selection of luaus, Oahu definitely requires a couple days to explore either pre-cruise or post cruise.
Book Now: Bonus Perks for Hawaiian Cruises
The Big Island of Hawaii is very diverse. Its landscape ranges from volcanoes, mountainous terrain, beaches, rainforests, and everything in between.
A Hawaiian cruise itinerary is likely to include a stop at Hilo which is on the east side of the island as well as Kailua-Kona on the west coast of the island. One of our favorite excursions was a helicopter ride over the island to marvel at the volcanoes, lush landscapes, and rugged coastline.
Further, an over-night visit to the island of Maui is common on a Hawaiian cruise. Some of Maui's most popular attractions include the Road to Hana and Haleakala Crater.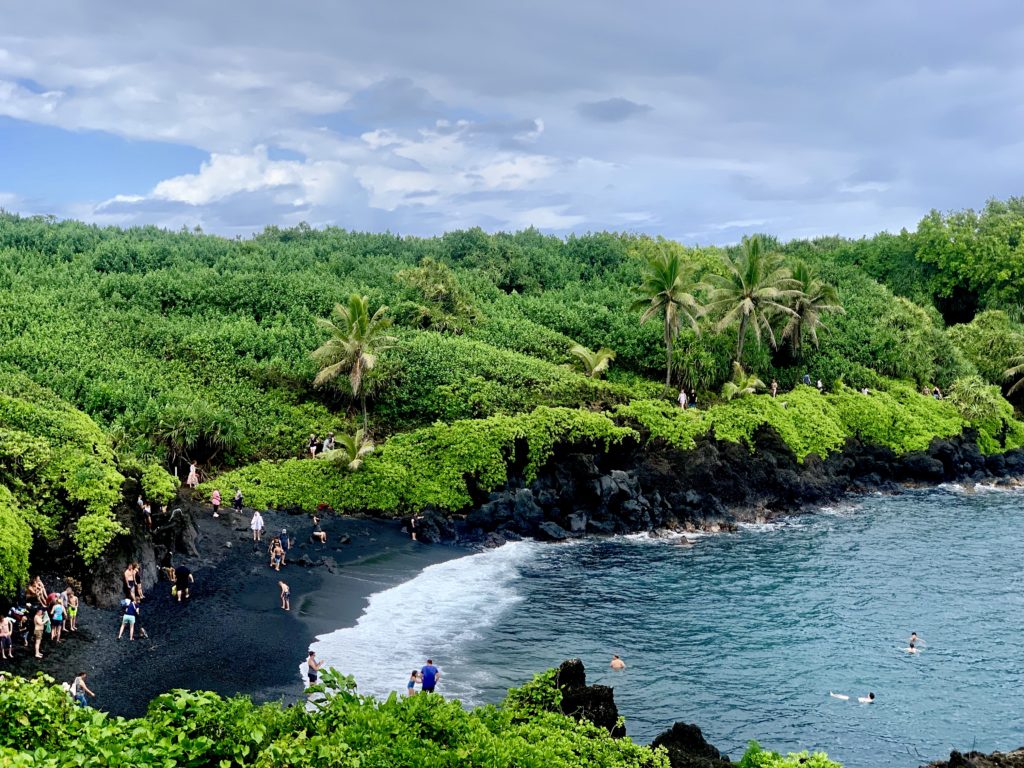 Several cruise lines have ships making stops in the region. As the only ship sailing in Hawaii year-round, NCL's Pride of America is an easy choice. This Americana-themed ship sails a 7-night round-trip itinerary from Honolulu offering a comprehensive Polynesian experience. So, why not start planning your 2022 trip now?
Bahamas
Another top tropical cruise vacation, especially for cruises of shorter duration, is the Bahamas. Normally, these cruises depart from the East Coast of the United States. In fact, a majority of these cruises leave from Florida.
While you are probably familiar with Nassau, Bahamas, this region is also home to many cruise line private destinations.
These private islands offer exclusive access for passengers sailing with the cruise line. These islands usually offer included food, beach access with loungers, and other amenities. These destinations have come a long way over the years.
MSC Cruises just debuted its brand new Bahamian paradise at Ocean Cay Marine Reserve, and Virgin Voyages is set to debut its brand new Beach Club at Bimini.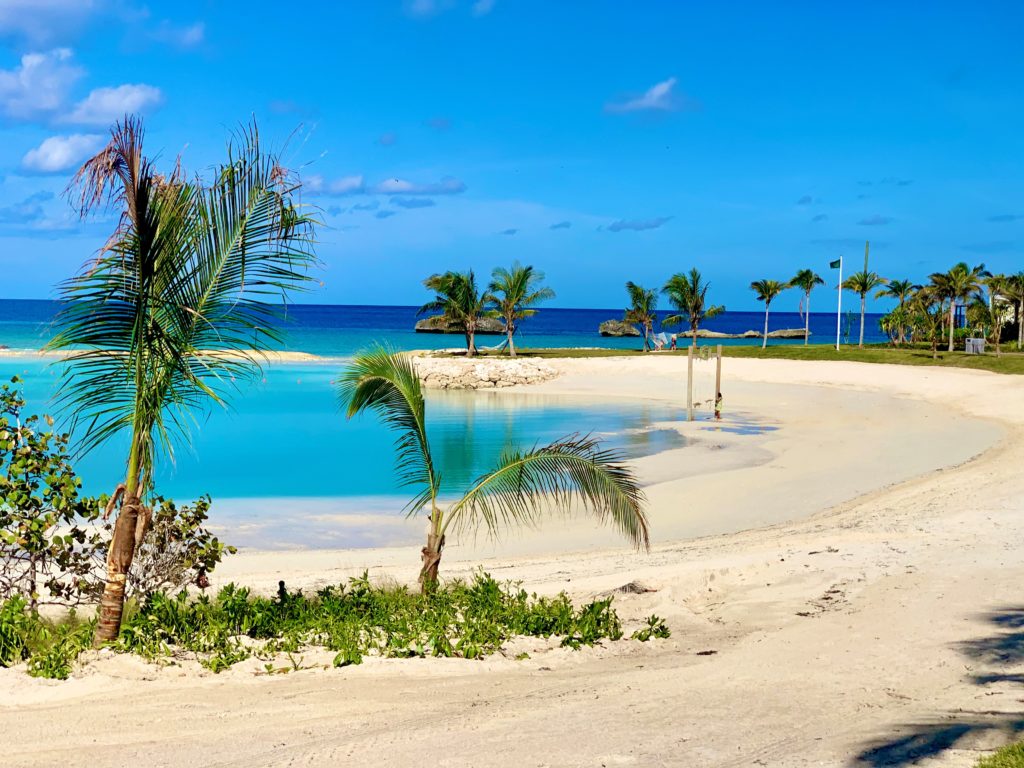 Norwegian Cruise Line has recently updated its private island in the Bahamas, Great Stirrup Cay, as well. Then, who could forget Royal Caribbean's Perfect Day at CocoCay, featuring the tallest waterslide in North America, a large lagoon style pool, and an exclusive beach club.
There is also Disney Cruise Line's Castaway Cay, Carnival Cruise Line's Half Moon Cay, and Princess Cays offering the perfect beach escapes.
Related Post: Guide to Budgeting for a Cruise
All major cruise lines offer Bahamas getaways ranging in length from 3 or 4-day cruises to more traditional 7-day cruises. These cruises also vary in price to accommodate all budgets.
French Polynesia
When many envision tropical cruise vacations, places like Tahiti, Bora Bora, or Fiji might come to mind. If the turquoise waters, vibrant coral reefs, and over-water bungalows are calling your name, you might want to splurge on a cruise to the French Polynesia.
Besides luxurious beach days, these South Pacific islands offer other popular activities as well. Cruisers can explore the area on volcano hikes, snorkel excursions, 4×4 adventures, and so much more.
Of course, you will also want to experience the history, culture, and cuisine while visiting this tropical locale.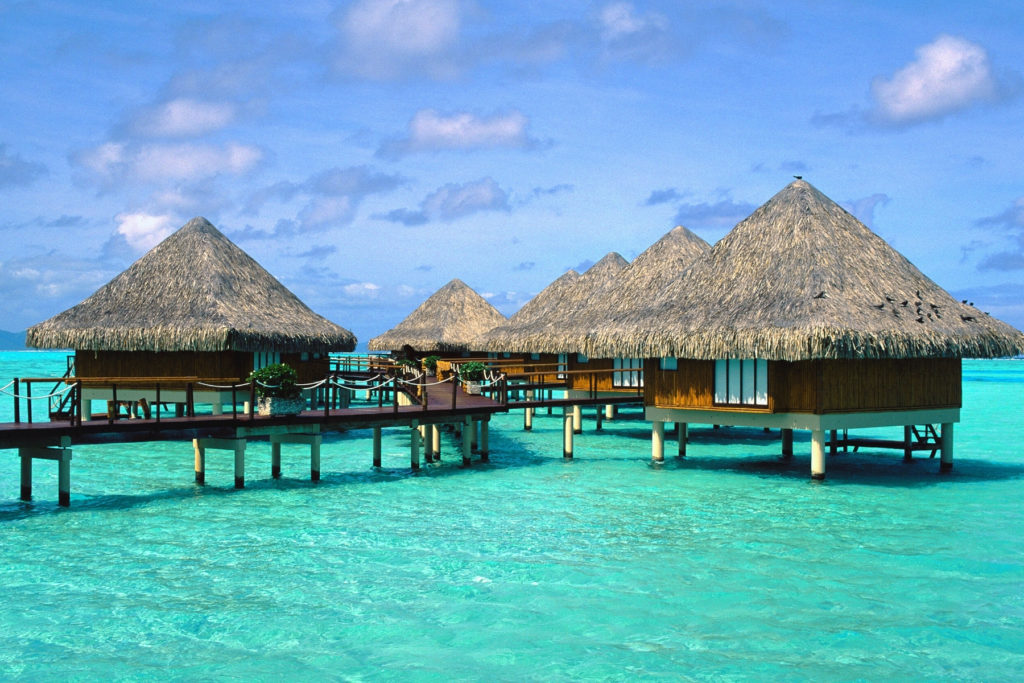 Major cruise lines like Carnival, Royal Caribbean, Celebrity Cruises, and Princess Cruises do offer sailings in this region. Typically, they are roundtrip sailings departing from Australia. However, some brands also offer select one-way itineraries that include this region.
For instance, Norwegian Cruise Line offers one-way itineraries from Hawaii to French Polynesia. Princess Cruises even offers select South Pacific crossings from Australia to the West Coast United States/Canada and occasional round-trip Tahiti cruises.
Related Post: Beginner's Guide to Cruise Planning
If you are looking for a more intimate experience, brands like Windstar Cruises, Paul Gaugin Cruises, Oceania, Silversea, and Regent Seven Seas offer a small ship experience that is perfect for visiting these South Pacific islands.
Central America
Most major cruise lines offer Panama Canal cruises. If cruising through this engineering marvel is not enough, these itineraries also visit tropical cruise locales in Central America. Ports of call like Panama, Costa Rico, and Colombia are often coupled with either Caribbean stops or Mexican Riviera stops along the way.
Panama Canal cruises are usually one-way trips from East Coast to West Coast (or vice versa), though they can be round-trip sailings as well. Brands like Norwegian Cruise Line, Celebrity Cruises, Princess Cruises, and Holland America Line all offer trips from Florida to either California, Washington, or Vancouver, BC.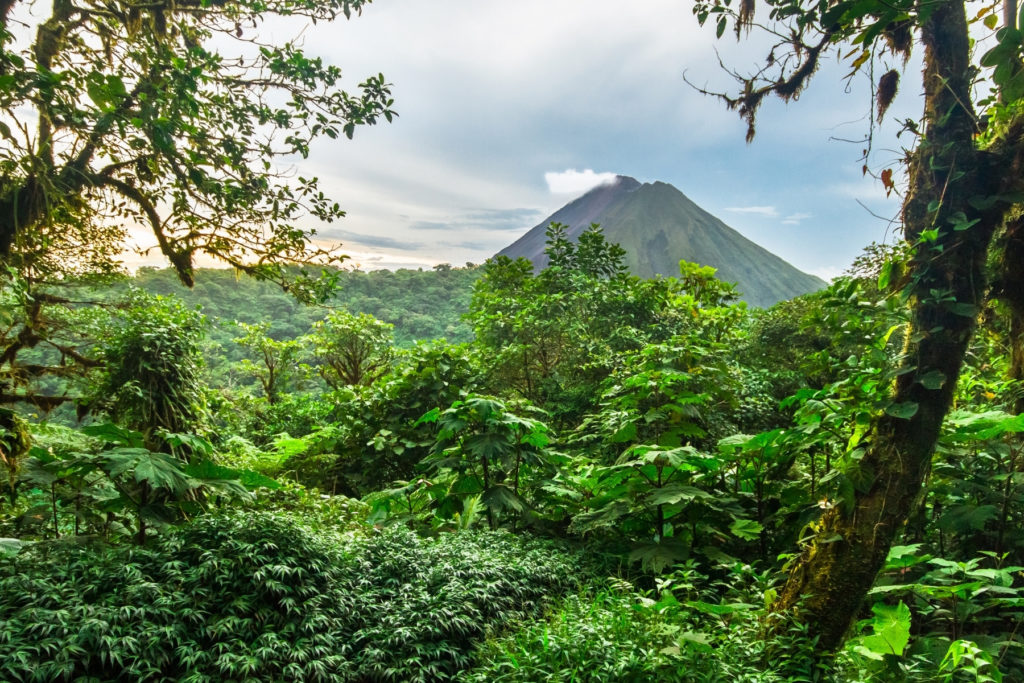 During your Central America cruise, you must explore the rainforests of Costa Rica. From eco-tours to ziplining excursions, there are so many ways to discover this beautiful topography. There are also wildlife reserves with sloth sightings, UNESCO World Heritage sites, native cultural performances, Mayan ruins, coffee estates, and more to explore in the tropical ports dotted along Panama Canal cruises.
Related Post: What Should I Book Before My Cruise?
Australia
Another bucket list tropical cruise vacation is Australia. It's no wonder why as this region offers beautiful weather, iconic landmarks, sprawling beaches, and awe-inspiring natural landscapes.
While the northern part of Australia has a tropical climate, you will find the most selection of cruises to this region during the months of October to May.
Being such a vast continent with such varied landscapes, it is difficult to know where to begin planning a cruise Down Under. However, Australia's beautiful coastline makes a cruise the perfect way to explore this region.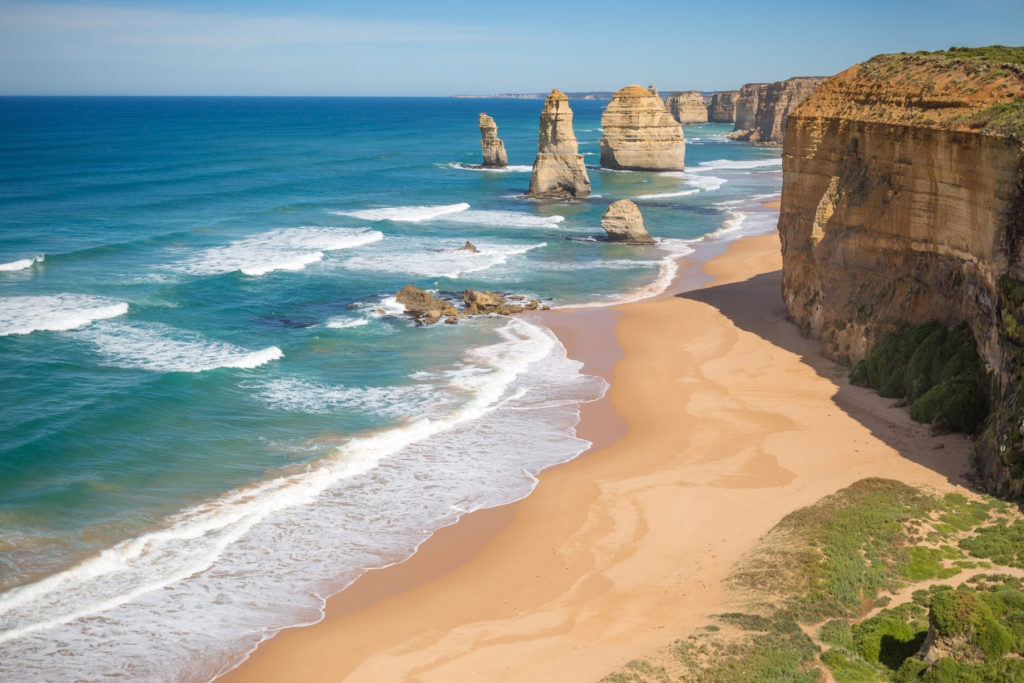 So, we suggest you do a bit of research on ports of call before choosing your itinerary.
Most of the major cruise lines typically offer sailings in Australia. Sydney is the most popular embarkation port. Though, Brisbane, Melbourne, and Fremantle also serve as embarkation ports for some ships.
The length of these itineraries can also vary greatly. From short 2, 3, and 4 day getaways, to typical 7 day cruises, to longer 12-17 day routes, and even select 28-32 day itineraries.
Related Post: What to Wear: Cruise Packing List
Beyond the urban city centers, there is so much to explore in Australia and neighboring New Zealand. From well-known attractions like the Sydney Opera House and Harbour Bridge, to UNESCO World Heritage sites, wineries, beaches, wildlife, and the famous Great Barrier Reef, there will never be a lack of things to do during your visit.
While you can't cruise the region right now, it's never too early to start planning that dream trip.
Comments
How many of these tropical cruise destinations have you visited? Are any of these itineraries on your bucket list? Drop us an anchor below to share your favorite places to cruise for the perfect beach escape.