GALVESTON LEADING NATION IN RESUMING SAFE, SUSTAINABLE SAILINGS
Galveston, TX (May 14, 2021) – The Port of Galveston, the fourth most popular cruise homeport in North America, is scheduled to be the first U.S. port to welcome cruise passengers with a Carnival Cruise Line (CCL) sailing planned for July 3. The cruise line announced that it is planning to begin sailings in July aboard the Carnival Breeze and Carnival Vista. Both ships are currently in Galveston.
"We're proud that Carnival Cruise Line chose Galveston to be the first port to resume sailing in the U.S.," said Rodger Rees, Galveston Wharves port director and CEO. "This decision will have a huge impact on our regional and state economy."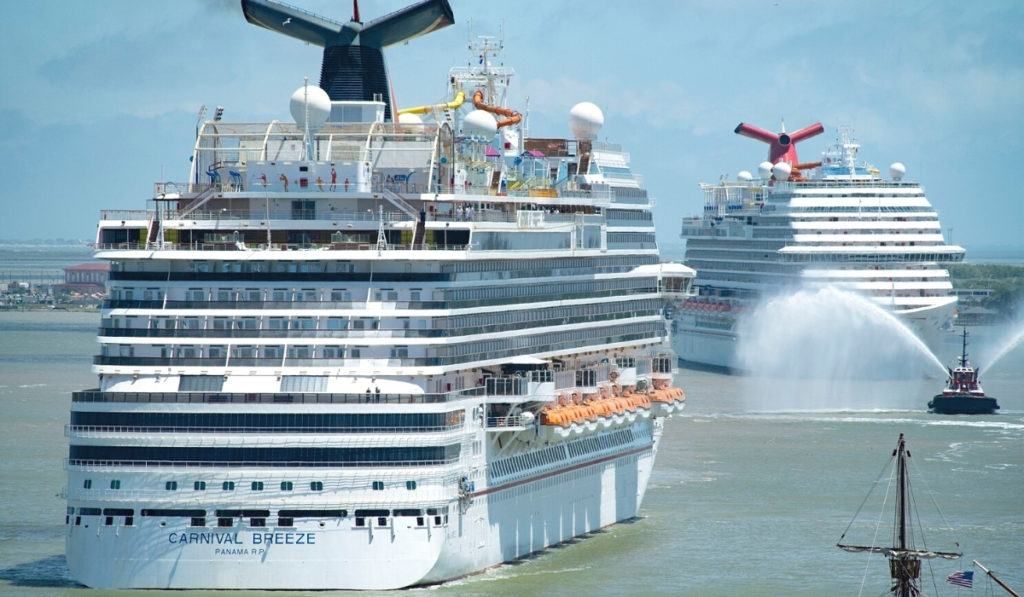 In other cruise news, Norwegian Cruise Line (NCL) recently announced that it is sailing its newest class of ship from Galveston in October 2022, and Royal Caribbean International (RCI) will soon begin construction of a third cruise terminal at the Port of Galveston. The $110 million terminal will be home to RCI's largest and most spectacular Oasis Class ship, Allure of the Seas, beginning in late 2022.
"Cruising is coming back to Texas, and it's going to be bigger and better than ever," Rees said.
Port officials have been continuously working with cruise industry partners, as well as federal as federal, state and local regulatory and public health authorities to develop a plan to resume safe, sustainable sailing.
Since the global health crisis prompted the suspension of cruise sailings more than a year ago, the port also has used that time productively to prepare for the resumption of cruising.
The port voluntarily invested $100,000 in health and safety upgrades in its two cruise terminals and made other improvements. Port officials also have been involved in regular discussions with cruise industry leaders to raise awareness among elected officials, the U.S. Centers for Disease Control and Prevention and other decision-makers about the critical importance of getting the U.S. cruise industry sailing again.
WELCOME NORWEGIAN PRIMA
On May 12, the Galveston Wharves announced that Norwegian Cruise Line's Norwegian Prima would set sail from the Port of Galveston in the fall of 2022. This is the cruise line's first new class of ships in nearly 10 years and the first NCL ship to set sail from Galveston.
The ship's visit to Galveston, the only cruise port in Texas, is part of a larger effort to debut its newest ship in a number of major markets. Galveston is a major drive-to market with 30 million people living within a 300-mile radius.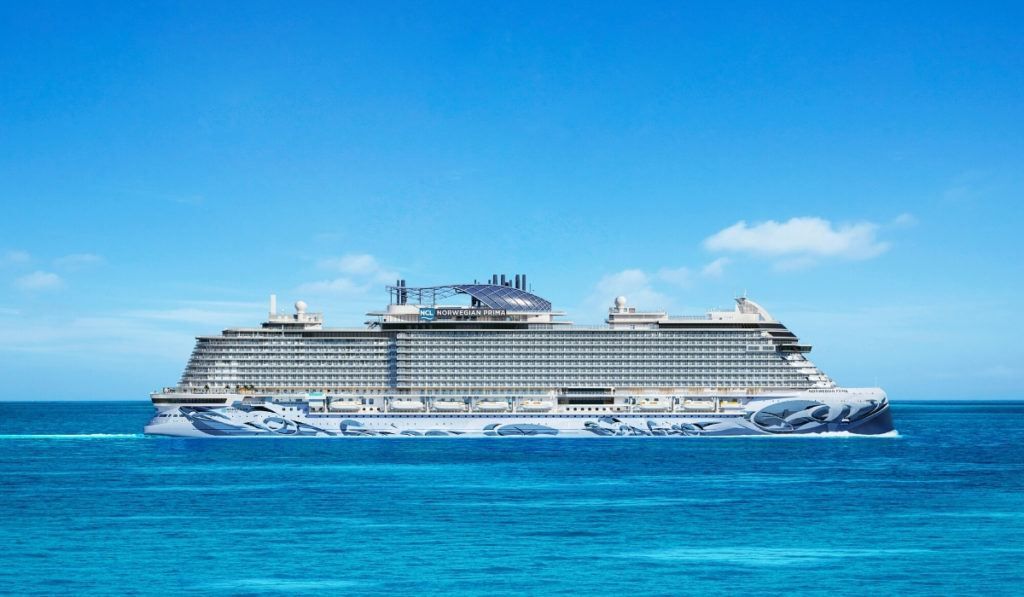 On Oct. 15 the 140,000-ton, 3,215-passenger Norwegian Prima will depart from New York on a 13-day Caribbean itinerary with calls to Willemstad, Curacao; Kralendijk, Bonaire; Oranjestad, Aruba. On Oct. 31, the Norwegian Prima will begin her Caribbean season departing from Galveston, TX, to Miami on a 12-day itinerary
Port officials are in discussions with the cruise line and hope to pen a Memorandum of Understanding regarding a long-term strategy beginning November 2023 soon.
THIRD CRUISE TERMINAL
Royal Caribbean International (RCI) will soon begin construction of a third cruise terminal at the Port of Galveston's Pier 10. RCI is targeting completion in late 2022 when the first Oasis Class ship is scheduled to sail from the new terminal. Allure of the Seas, one of the largest cruise ships in the world, will carry 6,000 passengers, plus about 3,000 crewmembers.
The project will generate an estimated 400 Texas construction jobs and 400 local operations jobs. The terminal will feature state-of-the-art technology, including mobile check-in and will be designed and developed sustainably to meet LEED (Leadership in Energy and Environmental Design) certification standards.
About Galveston Wharves at Port of Galveston
Located at the entrance to Galveston Bay and the Houston Ship Channel, Galveston Wharves has been a thriving maritime commercial center since 1825. Just 45 minutes from open seas, the 840-acre port has infrastructure and assets to serve growing cruise, cargo and commercial businesses. As the fourth most popular U.S. cruise port, it welcomed more than 1 million cruise passengers in 2019. Also one of the busiest in Texas, the port moved 4.3 million tons of cargo in 2020 and has an estimated annual state economic impact of $2.1 billion. 
SOURCE Port of Galveston
Comments
What do you think of the news that Galveston could be the first U.S. port to welcome cruise passengers back? Have you ever sailed from this Texas homeport? Drop us an anchor below to share your thoughts on all the recent cruise restart news.
Stay up to date with all the latest cruise news and travel updates!