Highlights: Walking on top of a glacier is a once-in-a-lifetime experience. When you take a Mendenhall Glacier Helicopter Tour, you will experience breathtaking views and learn all about the history, formation, and future of this famous glacier. From start to finish, this tour is first rate and will leave you wanting to experience more of the Alaskan wilderness.
What's Missing: The excursion is a bit short, in its entirety less than three hours. You only get about 30 minutes of dedicated time on the glacier. With the weather we had, we could have spent all evening on the glacier but that would have cost a small fortune. The time goes by very quickly as you walk around the glacier grabbing photos of the surroundings.
Main Takeaway: A Mendenhall Glacier Helicopter Tour is a must do if you are traveling to Juneau. Depending on the time of year, you can do this excursion with a dog sled ride as well. Unfortunately, we were traveling later in the cruise season, so the dog camp was closed. The excursion is a bit pricey, but the photos and the memories you will have of the entire trip are surely worth the hefty price tag.
Mendenhall Glacier Helicopter Tour and Guided Walk
A Few Pre-Cruise Hiccups
Five months prior to our cruise, we had booked a helicopter ride and dog sled excursion through the cruise line. So, we were surprised that three weeks prior to the trip, we received an email indicating that our tour had been cancelled.
After multiple phone calls to the cruise line and some local tour operators, we discovered that due to recent weather and the time of year, the dog camps were closing early for the season. We were now left with limited options as most similar tours were sold out. However, we were eventually able to get on a Mendenhall Glacier Helicopter Tour through the cruise line after a few phone calls, even though the website indicated the tour was no longer available. Thus, we ended up doing the Mendenhall Glacier by Helicopter and Guided Walk tour.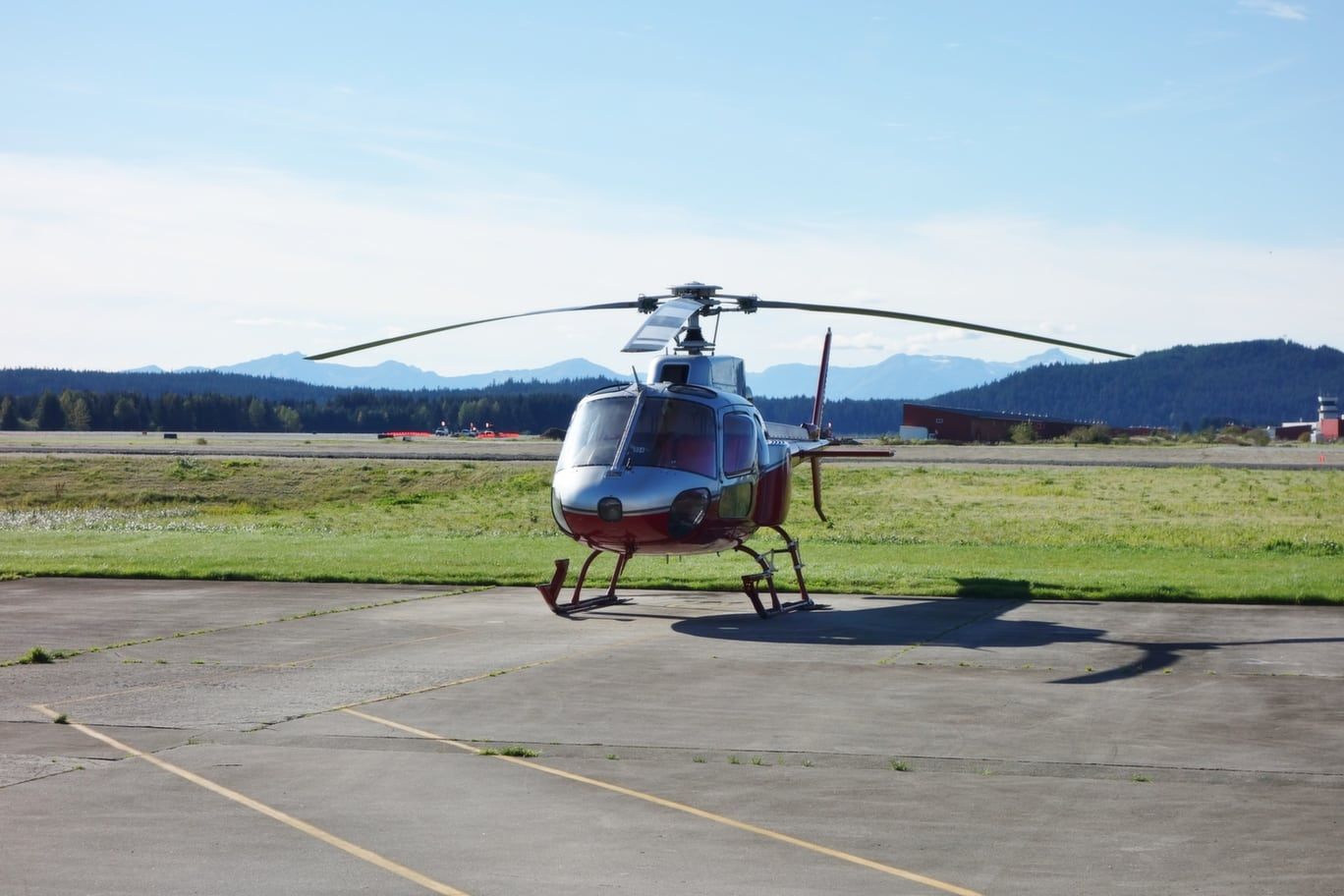 No Headaches Tendering to Juneau
Booking the tour with the cruise line definitely had a benefit in Juneau due to tendering at the port. We had read on the boards that tendering on this ship in this particular port was a nightmare, with long wait times and many disgruntled cruisers. The last thing we wanted to do was miss a private shore excursion.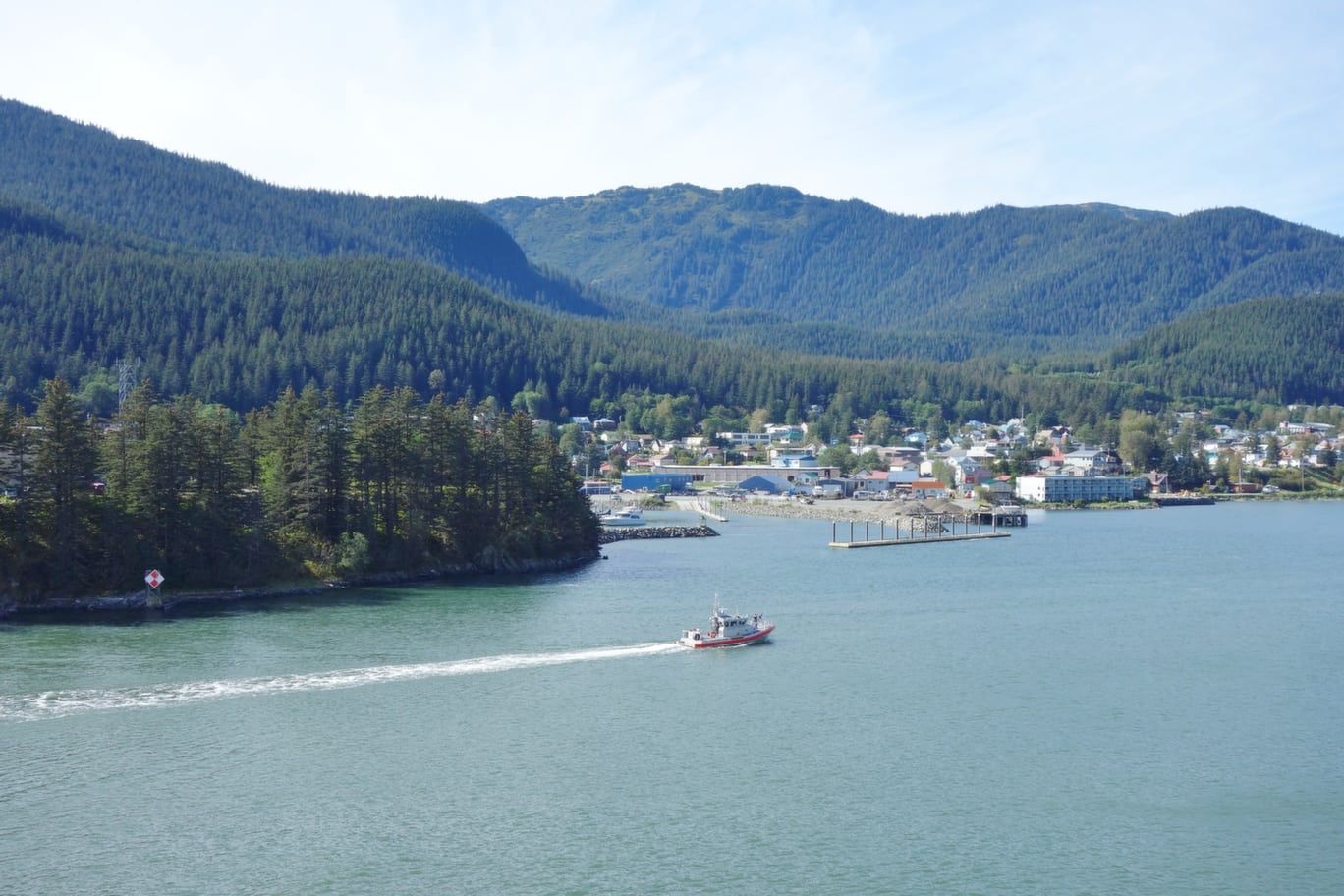 On Celebrity Solstice, there were dedicated tenders for passengers who booked excursions through the ship. Hallelujah. Our tickets indicated we should arrive at the main theater for a set time. After waiting about ten minutes, we took a short walk to the tender station, and we were off. From the time our number was called to when we were walking on solid ground was probably 15 minutes. Being on land, we were that much closer to our Mendenhall Glacier Helicopter Tour.
Weighing In Before You Board
Getting off the tender, there were quite a few tour operators.  After finding our assigned guide for the Mendenhall Glacier by Helicopter and Guided Walk, we began the check in process. We were asked to complete cards with some information, including our weight. This is done for safety reasons as they have to distribute the weight on the helicopters in a certain way, but we can see how some people might be uneasy about providing this information.
After disclosing these intimate details, we waited another 10 minutes or so for the remaining passengers. I took this opportunity to snap a few photos of the ship in the harbor. Once our bus driver called us, we were boarded and on our way to the Juneau International Airport.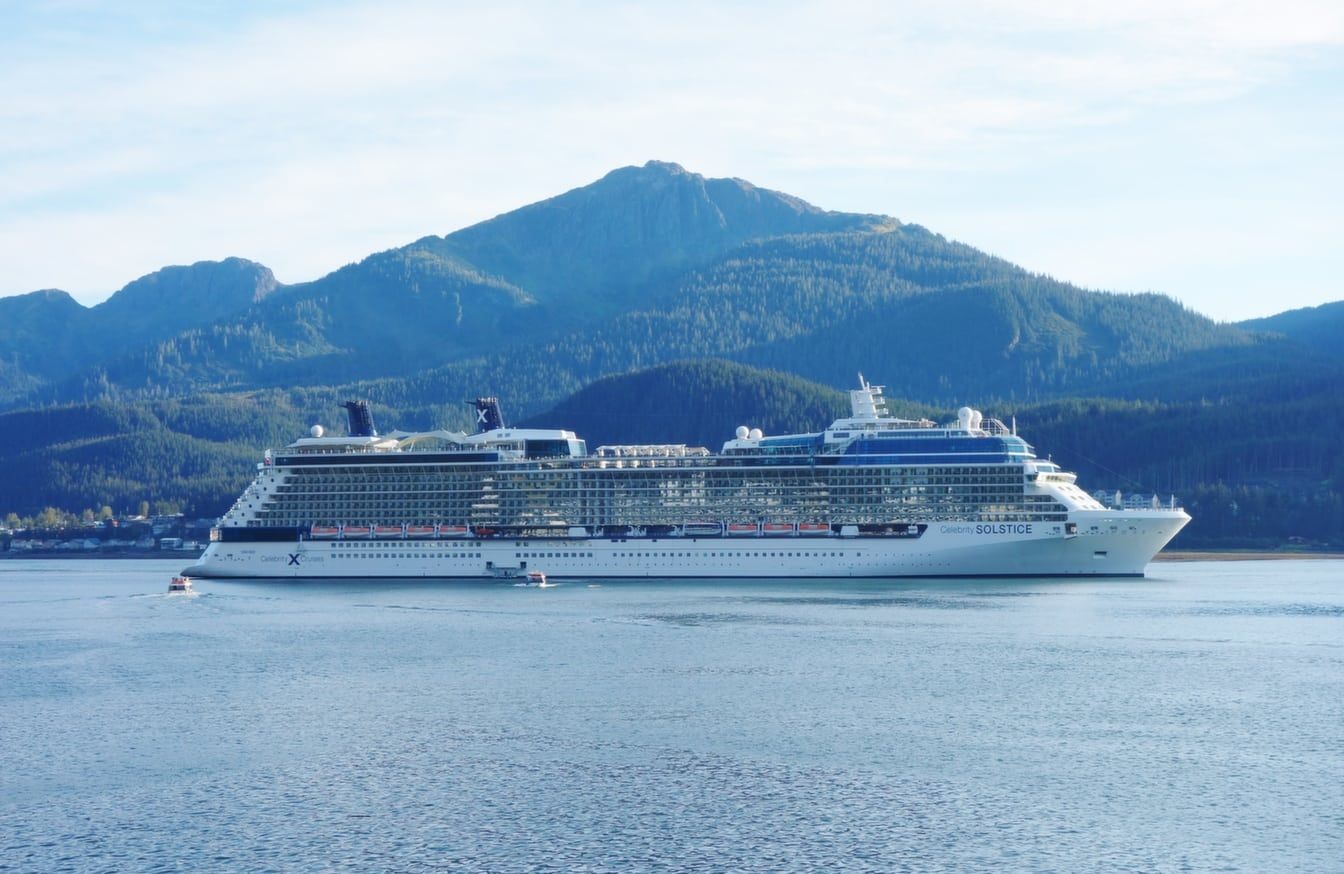 Safety Check and a Second Weigh In
We arrived at the Airport in probably twenty minutes time. On the drive over, you can start to see the Mendenhall Glacier as it is literally right on the edge of the city. You can also catch a glimpse of the Mendenhall Lake and the Mendenhall National Park which offers a variety of excursions from hiking to kayaking sure to be a good time as well.
Once at the airport, a relatively short safety video detailing the safety procedures and equipment was shown. Then, we were instructed to stow all our belongings in the storage bins. No bags are allowed. NO BAGS.  Basically, if it couldn't fit in your pocket, you couldn't bring it on the helicopter. This is why I am so glad our brand new Sony RX-100 is a high tech POCKET camera.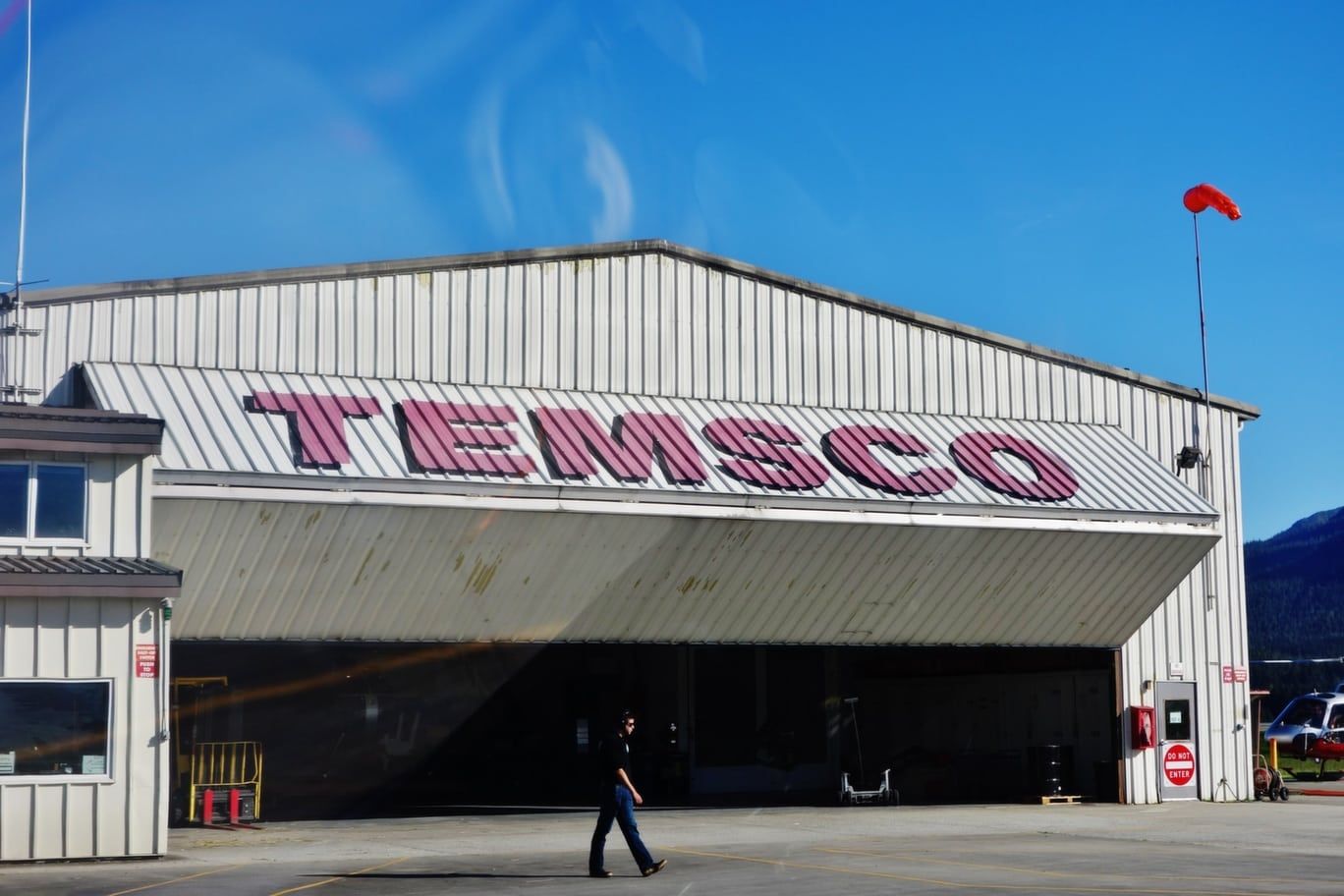 Once all our items were stored away, it was time to gear up with our special glacier walking boots. These boots are provided by the company and strap on over your shoes. Your shoes could still get wet, so it is still recommended to wear some sort of waterproof shoe or boot.
During this time, we were informed that our bus driver forgot to hand in those cards with our weight. Great, now some teenage bus driver in Alaska can black mail us. Again, we were asked to record our weight so they could distribute us appropriately into the helicopters during our Mendenhall Glacier Helicopter Tour.

3, 2, 1, Ignition and Take off
After some kind of mathematical calculation, we were organized into small groups, of no more than 6, and given an exact seat location when entering the chopper. We were instructed to sit in the back, behind the pilot. We were led outside to the helipad to await the return of our vehicles. Here, we were able to see the returning helicopters coming over the horizon. It is picture time! I wanted to make sure I captured as much footage of our Mendenhall Glacier Helicopter Tour as possible!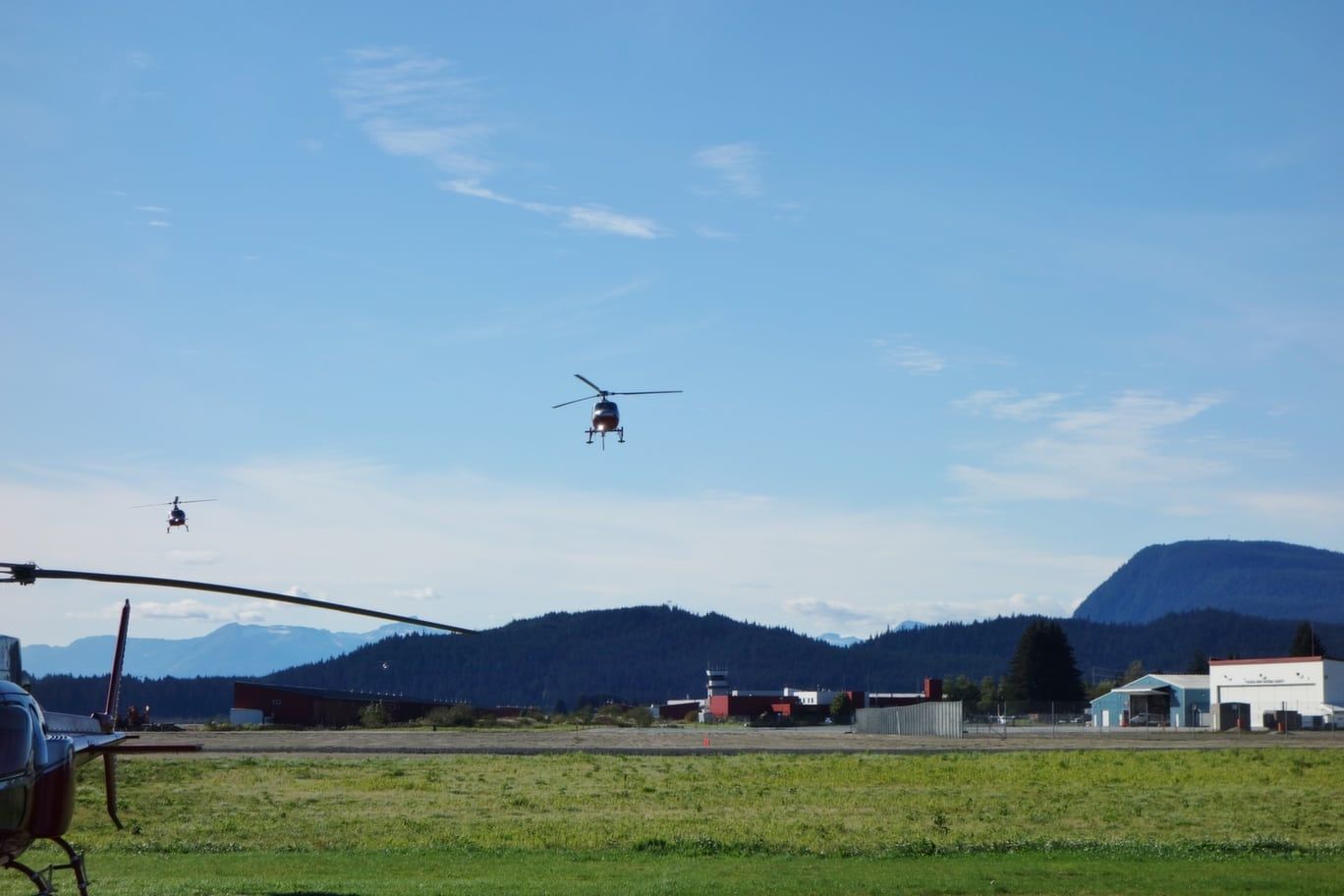 After the fellow travelers from the tour before us departed, we were called over to board the craft.  Neither one of us had ever been in a helicopter, so we were also a bit nervous. The Princess is the thrill seeker, not me! Once onboard, it was a quick intro from our pilot, some short safety reminders, seat belts and headphones, and TAKE-OFF.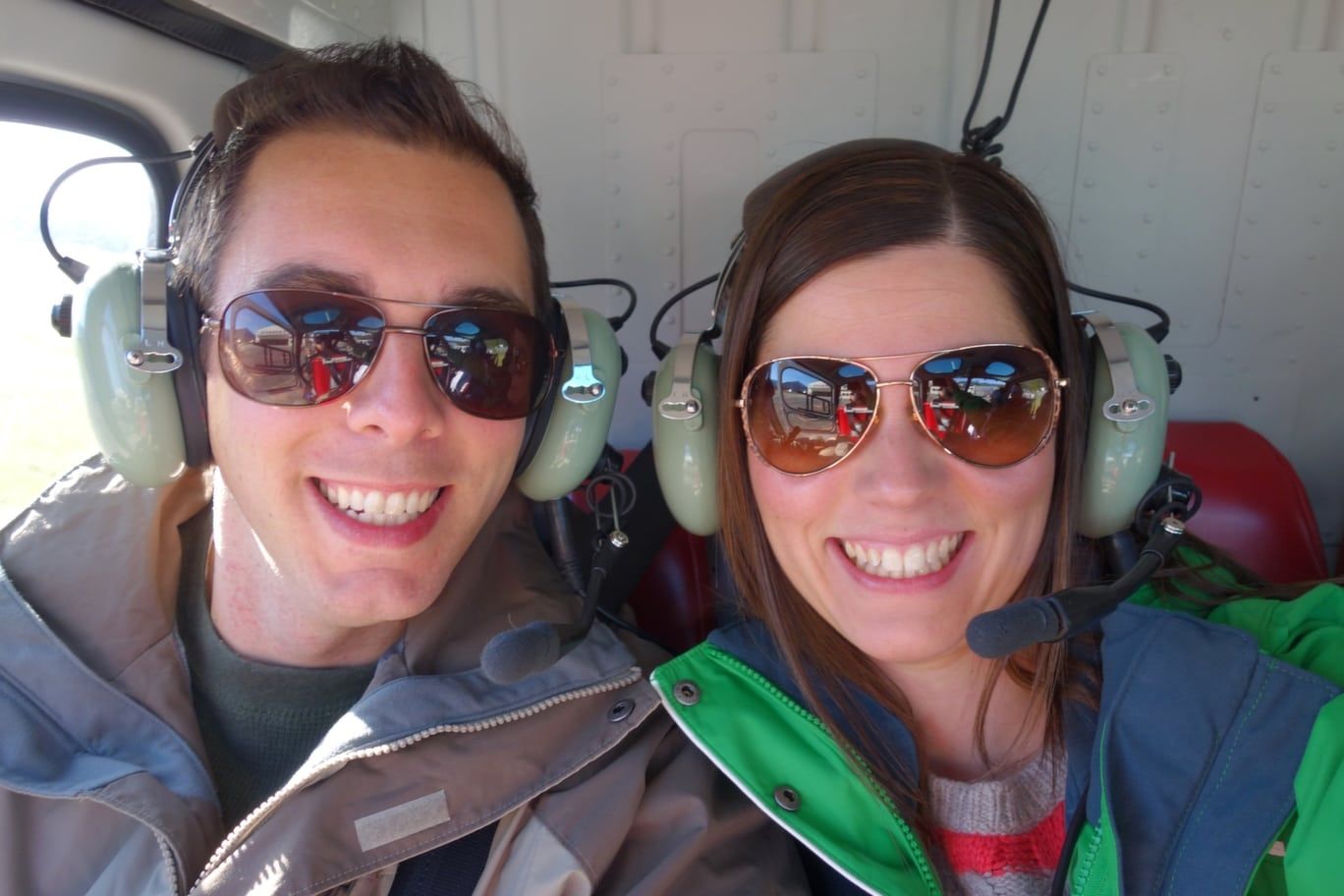 The take-off was nothing like we expected. It was very smooth, and the change in altitude was not noticeable, at least on the way up. It really just felt like we were floating, but still a great opportunity to get some amazing aerial photos of Juneau.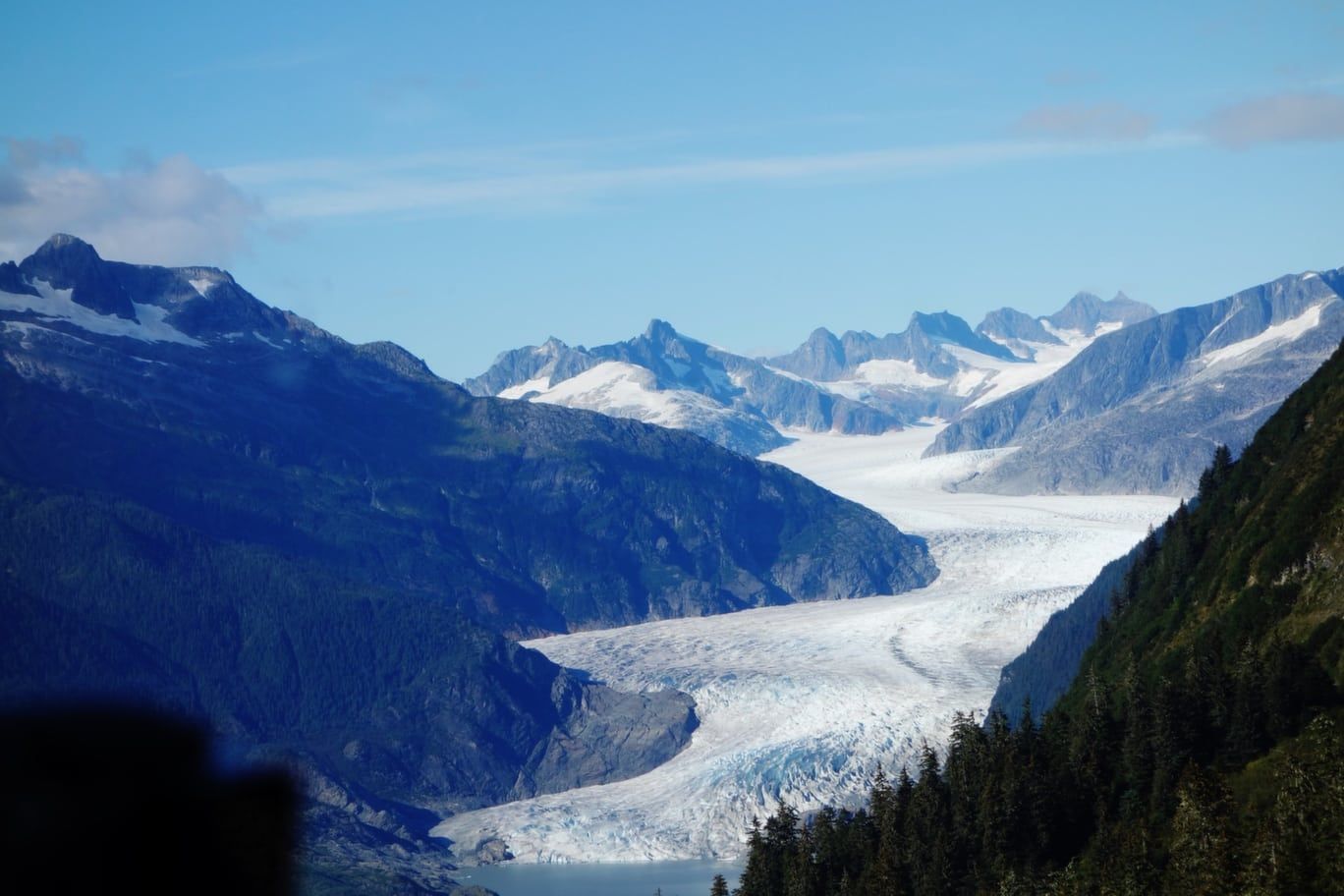 As we made our way over the snow capped mountains, we could see our first glimpse of the Mendenhall Glacier from the air. Passing the camera back and forth between the Princess and I, we were now in full force picture and video taking mode for the remainder of the Mendenhall Glacier Helicopter Tour.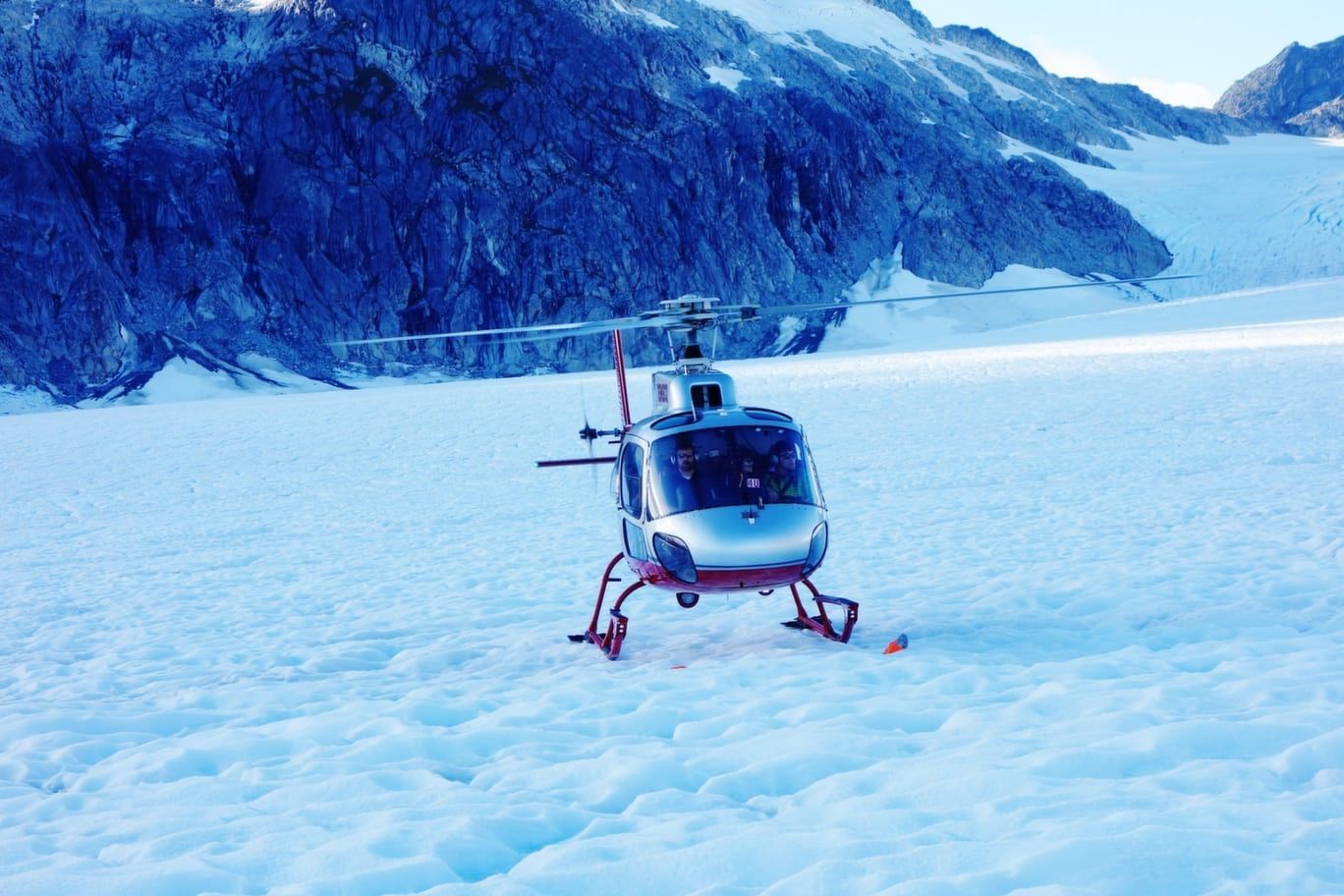 Glacier Guided Walk
Before long, we made our decent to the glacier. We were ready to get off the helicopter and explore. Those first few steps on the ice were definitely more slippery than expected. While you have glacier boots donned, it is still difficult to walk as the surface is pretty uneven, not to mention ICE. We were waved over to our "base camp" where we met our tour guides.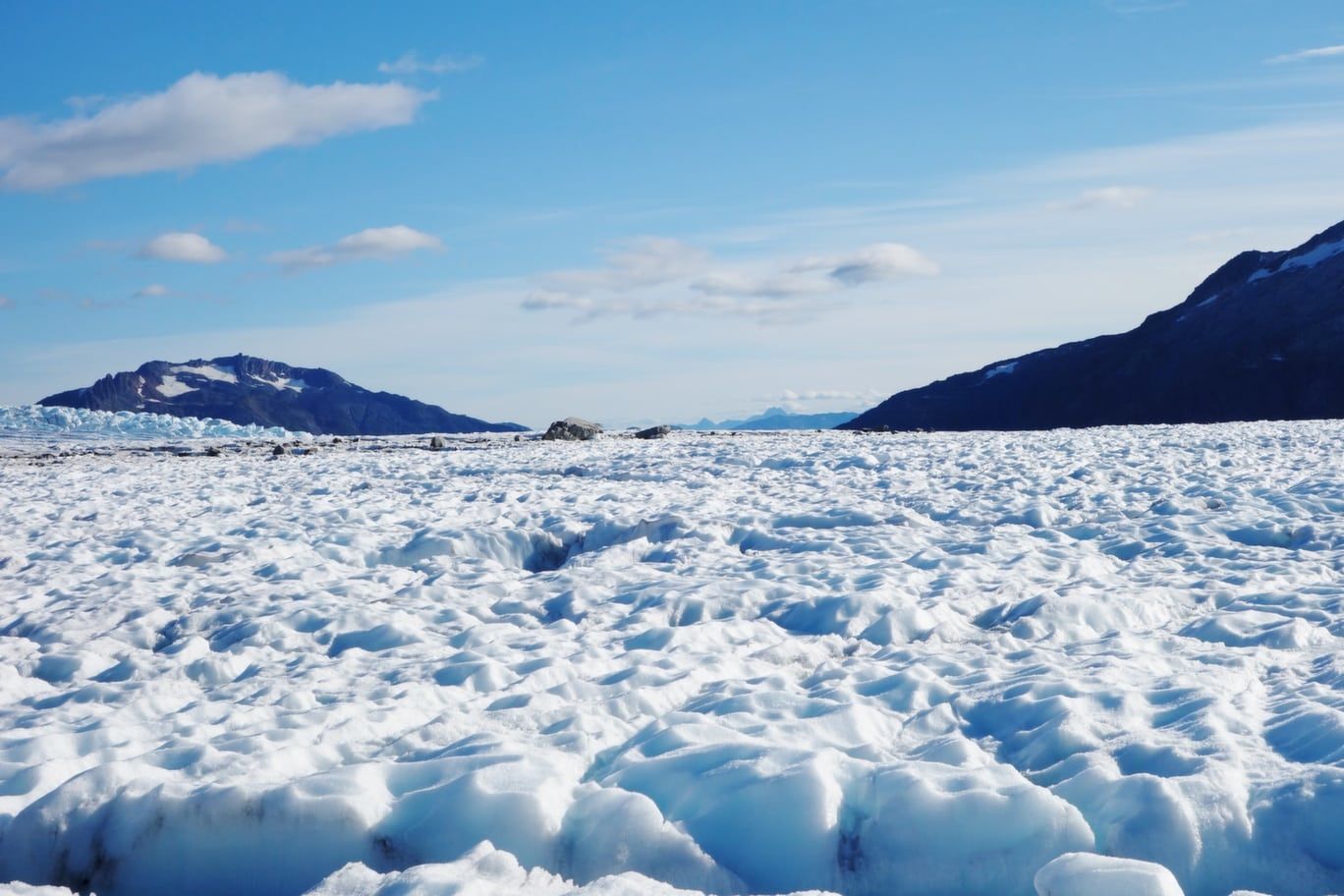 Our group was led by college-aged girl. She took us on a guided walk around a small area of the glacier giving us a bit of history, some facts, and pointing out unique features. The Mendenhall Glacier is twelve miles long and over 2,200 feet deep. The glacier is retreating, melting off the equivalent of an Olympic-sized swimming pool every minute. Even though the glacier is shifting down toward the city, it is actually retreating due to the melting process. This is how the Mendenhall Lake has formed in the past 50 years or so.
We moved like a herd to the various locations on the glacier, taking numerous pictures along the way. The guide did advise everyone to STOP when attempting to take a picture, as walking on ice while looking through a camera lens could be difficult and dangerous. After all, there are large cracks that go some 165 feet down, so she did not want any of us falling in.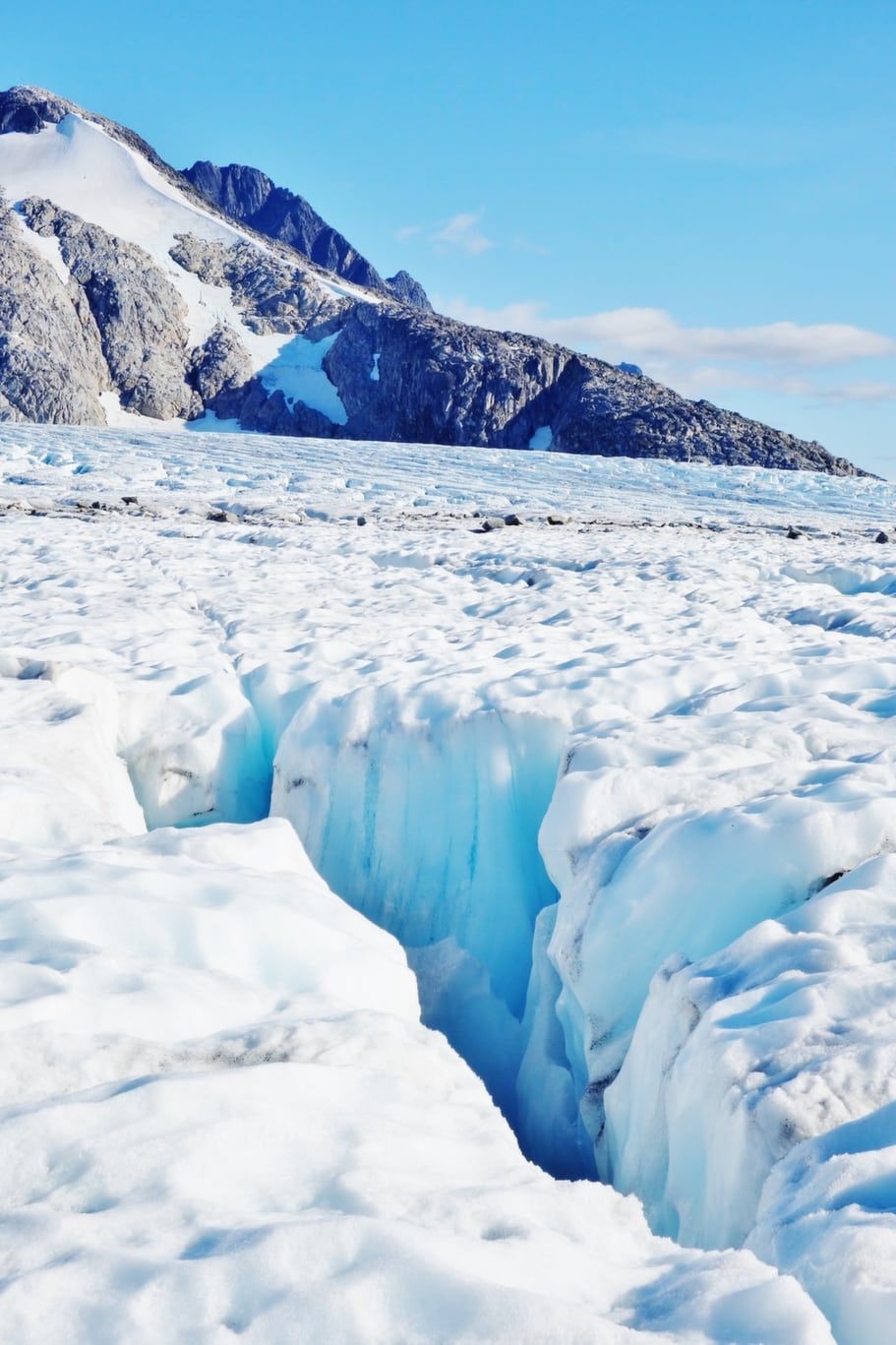 Our guide pointed out the north and south sides of the glacier, as well as the little rivers of running water that have formed within the glacier. This runoff, once it makes its way through the 2000+ feet of ice, will eventually make its way into the lake. Saving the best for last, we came upon a huge crevasse, where you can truly admire the beauty and rich colors of the ice. Apparently, the ice in the glacier is so dense that it reflects light of all wavelengths except blue. Who knew?
After the short 15-20 minute walk, basically in a small circle, we were given a few minutes to explore, take pictures, etc. We were sure to grab one of the guides to take some pictures of us with the beautiful landscapes in the background.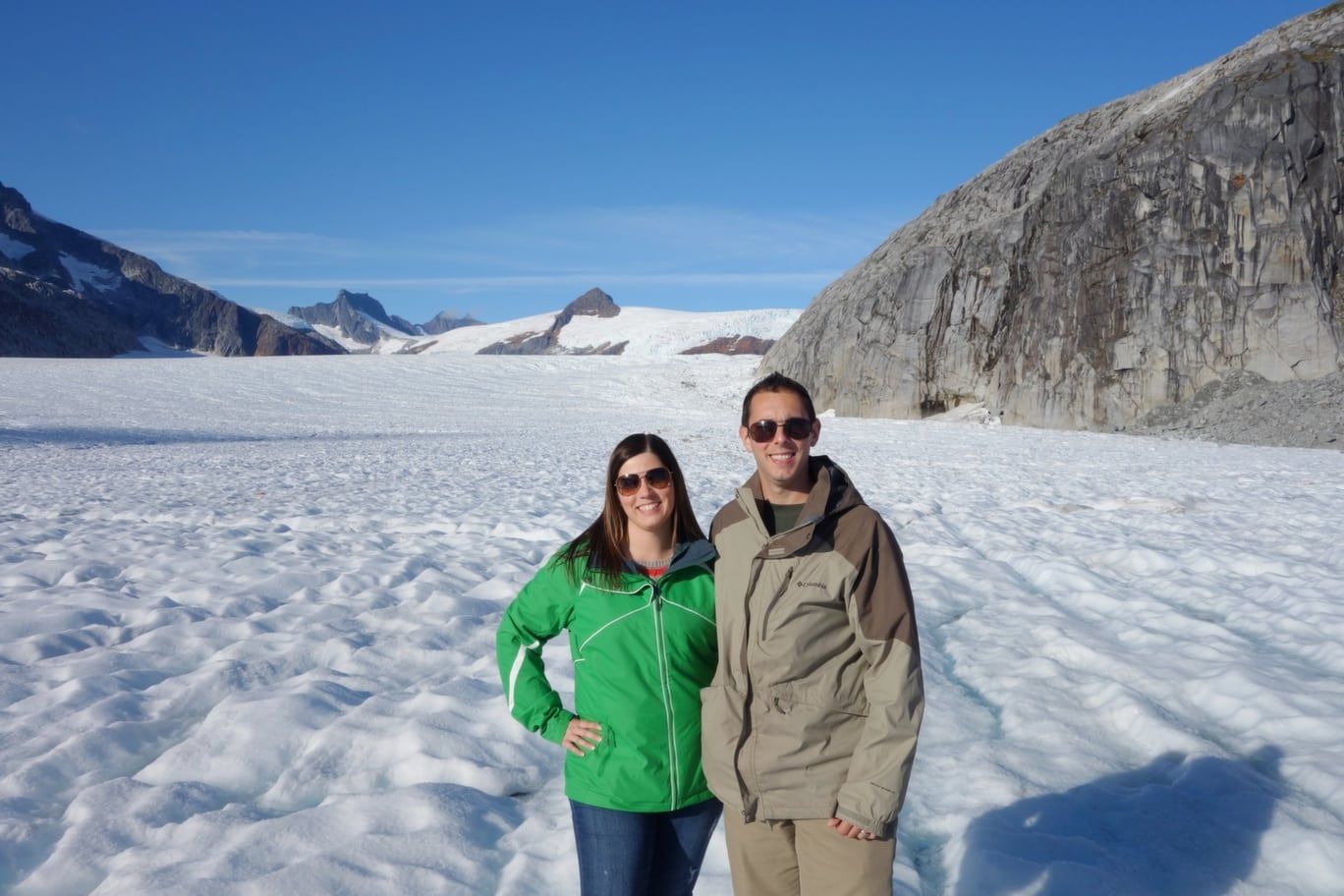 Quick, Get to the Chopper
We finished up taking pictures and were called to line up near the base camp as the helicopters, with more cruisers, approached the glacier. Once the new set of glacier walkers were lead off the helicopters, we were escorted back to our old seats. Now, since we were heading south, I attempted to get some photos of the lake and surrounding areas. Though it turned out that the sun glare did not allow for great photo opportunities on the return trip.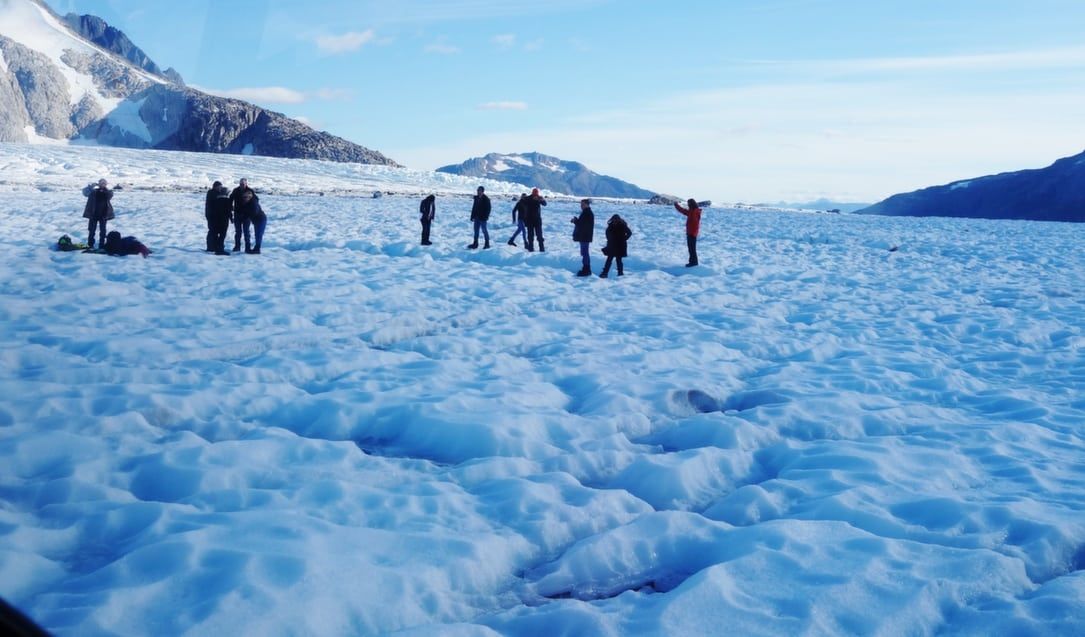 The ride to the airport felt like it went by very quickly. Our long awaited Mendenhall Glacier Helicopter Tour was all over! It was still amazing, but as we landed and saw the next bunch of people ready to head to the glacier, it made us want to stay onboard and do it all over again.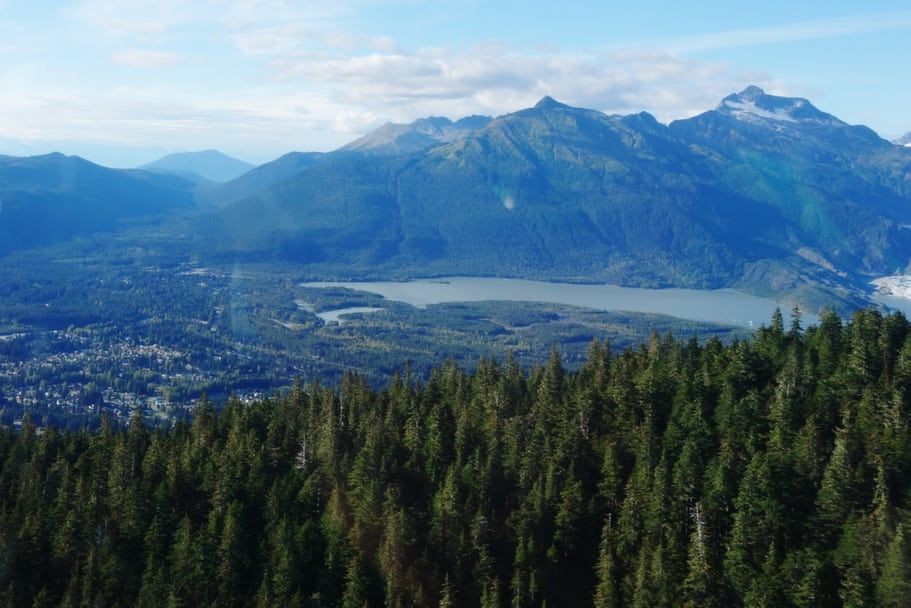 Back in the "hanger", we returned our ice shoes and grabbed our bags. The weather seemed much warmer now that we were off the glacier, so we stuffed our coats into our bag.  Our bus arrived 10 minutes later, giving us time for bathroom breaks and some browsing of the gift shop. The bus ride back to the port was full of everyone discussing how much fun the Mendenhall Glacier Helicopter Tour had been.
Approaching Juneau, the passengers were joking around about who would buy rounds at the Red Dog Saloon. We never made it inside, so not sure if anyone on our excursion got stuck with a large bar tab. Dropped off at the pier about three hours after the tour started, we decided to walk around the port area for a bit. But, walking around these tourist traps was no match for the Mendenhall Glacier by Helicopter and Guided Walk we just completed.
Looking for other options for shore excursions in Juneau? Check out our best things to do in Juneau, Alaska on a cruise.
Comments
Have you visited Juneau, Alaska on a cruise? Have you taken the Mendenhall Glacier Helicopter Tour? Drop us an anchor below to let us know what you love to do when visiting Juneau.