Boston is a beautiful city that is made up of various districts and neighborhoods that offer plenty of things to do in Boston on a Cruise. You can basically get to most city attractions with an inexpensive Uber ride or a short ride on the Boston subway system, known as the T. However, there is plenty to do right near the Cruise Port. Regardless of your interests, you do not have to travel too far during your visit to enjoy some of Boston's main attractions.
Best Things to Do in Boston on a Cruise
For Families
Located about 1.5 miles from the Cruise Port, the Boston Children's Museum is one of the oldest such museums in the U.S., celebrating its centennial in 2013. The museum centers on "hands on" exhibits and activities to engage children of all ages making it one of the most fun and educational things to do in Boston on a cruise. Learn about music, the night sky, or be active in the center's three story climbing structure. The museum is open daily from 10am to 5:00pm, with extended hours to 9:00pm on Fridays. Their website also provides additional learning resources to make your visit even more fun and engaging.
For History Buffs
Boston is home to some of the most important historical events and figures that helped shape the birth of the U.S. Naturally, touring some of these historic attractions is among the best things to do in Boston on a cruise.
A stone's throw away from the Cruise Port, you can find the Boston Tea Party Ship and Museum. This immersive experience occurs on replicas of the ships, the Beaver and the Eleanor, that were involved in the original Tea Party that occurred in 1773. Guests get to experience interactive exhibits, listen and learn from experts wearing authentic colonial garments, and become part of the action as all tours include a Tea Party "reenactment". Tours run Monday to Sunday from 10:00am to 5:00pm with new tours starting every 30 minutes.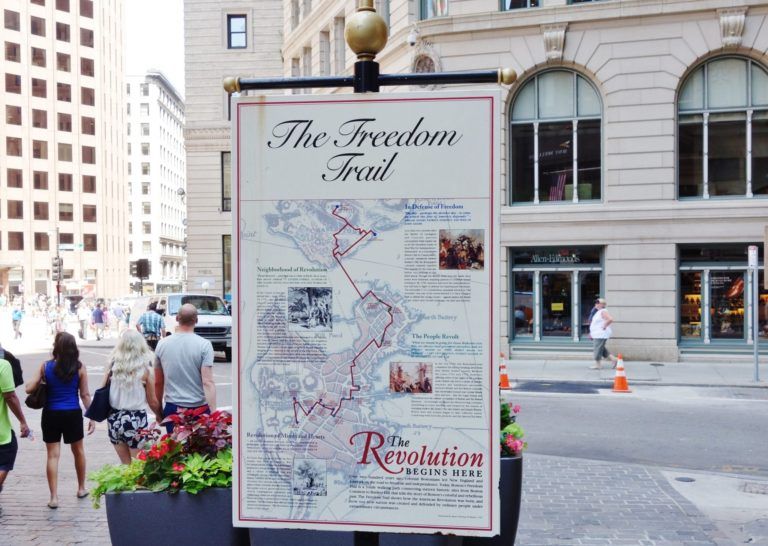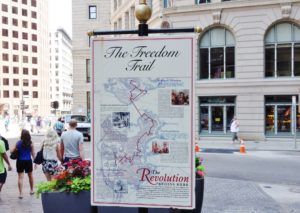 Or, if you are up for a slightly longer and farther trek, one of the most popular attractions in the city is The Freedom Trail. This 2.5 mile walk throughout the city lets travelers see 16 landmarks of historical significance. Among the sights on the trail is the Boston Common, the oldest public park in America. You can also experience Paul Revere's house, the oldest remaining structure in downtown Boston built in 1680, and the Bunker Hill Monument, immortalizing the first major U.S. Revolutionary Battle. You can obtain maps and do the walk yourself or take a 90 minute guided tour where tour guides wearing 18th century costumes will reveal untold stories of colonial Boston and give you an insider's look into the men and women who helped shape the birth of the nation.

For Beer Lovers
Literally, right next to the Cruise Port, you will find the Harpoon Brewery. Started in 1986 by confessed "beer lovers", the brewery produces over a dozen varieties of beer, including seasonal selections such as UFO Pumpkin. Guided tours are available most days from noon to 5:00pm for one of the more intoxicating things to do in Boston on a cruise. If you rather just get to the drinking, the Beer Hall serves up all of the beers currently being brewed, paired with different snacks to enhance the experience. The hall is open 11am to 7pm Sunday through Wednesday, and stays open till 11pm Thursday to Saturday.
For Theater Lovers
Have you heard of these guys dressed in black who throw paint around? They are called the Blue Man Group. Many folks do not know that Boston is home to the second Blue Man Group show, located at the Charles Playhouse, a few miles from the cruise port. So, if you have yet to see these men in action, while in Boston you can catch their signature show, Tubes, nightly Thursday to Sunday, with matinee showings playing on the weekends. Since 1995, this show has wowed audiences with a mix of art, music, multimedia, and, of course, a good old fashioned toilet paper fight! The box office is open daily from 12pm to 6pm, with extended hours on Friday and Saturday.

For Sport Lovers
Boston hosts multiple world champion sports teams, so if you want to venture out a bit further Fenway Park and TD Garden should be on your list of must-sees. Fenway Park is home to the 2013 World Series Boston Red Sox. If you cruise in September, you may have a chance to see the boys in red play a game. If you can't catch the action live, regular tours of the nation's oldest major league ballpark will give you an insider's look at the stadium. This definitely makes our list of the best things to do in Boston on a cruise. Depending on your departure date, you might also be able to catch some pre-season action for the 17-time NBA champion Boston Celtics or 6-time Stanley Cup champion Boston Bruins. More information and tickets can be found at their stomping grounds, the TD Garden box office.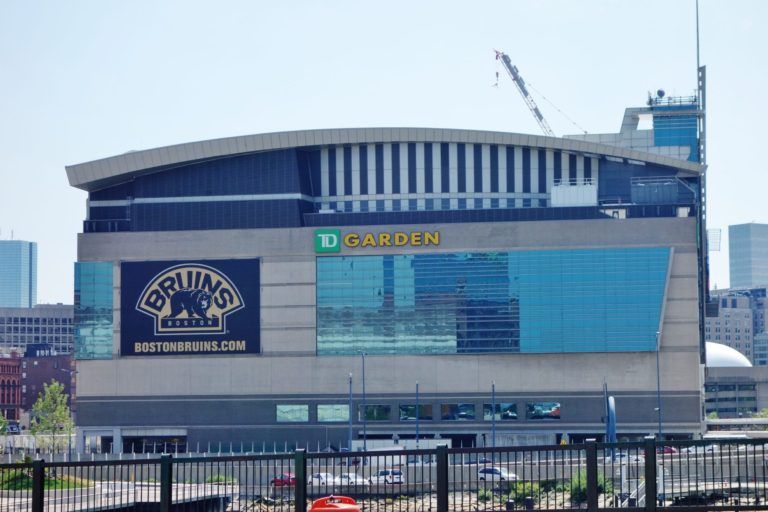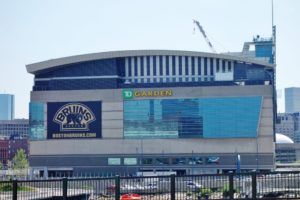 For Photo Enthusiasts
If your idea of a vacation includes snapping pictures of every major city attraction, then a city tour is probably your cup of tea. While you could walk your way around Boston, why not travel in a duck- a WWII-style amphibious vehicle that is! The original Boston Duck Tour Company offers an approx. 80 minute city tour that is conducted on land and sea in these unique vehicles making it one of the top things to do in Boston on a cruise. While onboard, a humorous and informative ConDUCKtor will describe the cityscapes while you capture all the photo-ops. Tours depart regularly from two locations, with the New England Aquarium departure point being the closest to the Cruise Port.

Where to Stay
 If you are looking for a place to stay pre-cruise or post cruise, be sure to check out our post Best Hotels Near Boston Cruise Port. We detail our top hotel picks in Boston with included amenities, prices, and more.
Room in Liberty Hotel Boston
Where to Eat
When it comes to eating, Bostonians know how to make sure you leave the table satisfied.
Right next to the Cruise Port, you will find your share of excellent seafood restaurants. A brand new restaurant gaining popularity with locals, Row 34 provides some of the freshest seafood, including a "working man's raw bar" and New England classics, like clam chowder and whole belly fried clams.
Inside Row 34, Row 34 ©
No stop in Boston would be complete without a trip to the North End. Almost any restaurant you choose is sure to be fantastic, but our favorite hidden gem is Lo Conte's, located one block north of the main drag, on Salem Street. Great food and generous portions in a warm, casual setting has earned our repeat business over the years, as well as a Tripadvisor's Certificate of Excellence.
Mike's Pastry in the North End
For dessert, check out the world renowned Mike's Pastry right on Hanover Street. Just look for the long line and you know you have arrived. Don't worry, the line moves quickly, and you will need the time to figure out which of the over 15 varieties of cannolis you will sample, along with the other classic Italian pastries.
Have we Missed Anything?
Are there any Boston sites you have visited on a cruise that we have missed? Drop us an anchor below to let your fellow travelers know about attractions, restaurants, or places to stay that you have enjoyed when spending a day in Boston.