Are you considering a drink package for your next Windstar cruise? In this Complete Guide to Windstar Cruises Drink Packages, we break down the different packages, prices, and inclusions to help you decide if one is right for you.
Complete Guide to Windstar Cruises Drink Packages
While there are many benefits of buying a beverage package on a cruise, there are also many reasons why cruise ship drink packages can be a waste of money.
So, whether or not you purchase one for your next cruise depends on your own drinking habits. Essentially, you will need to decide if you will consume enough to make the purchase "worth it".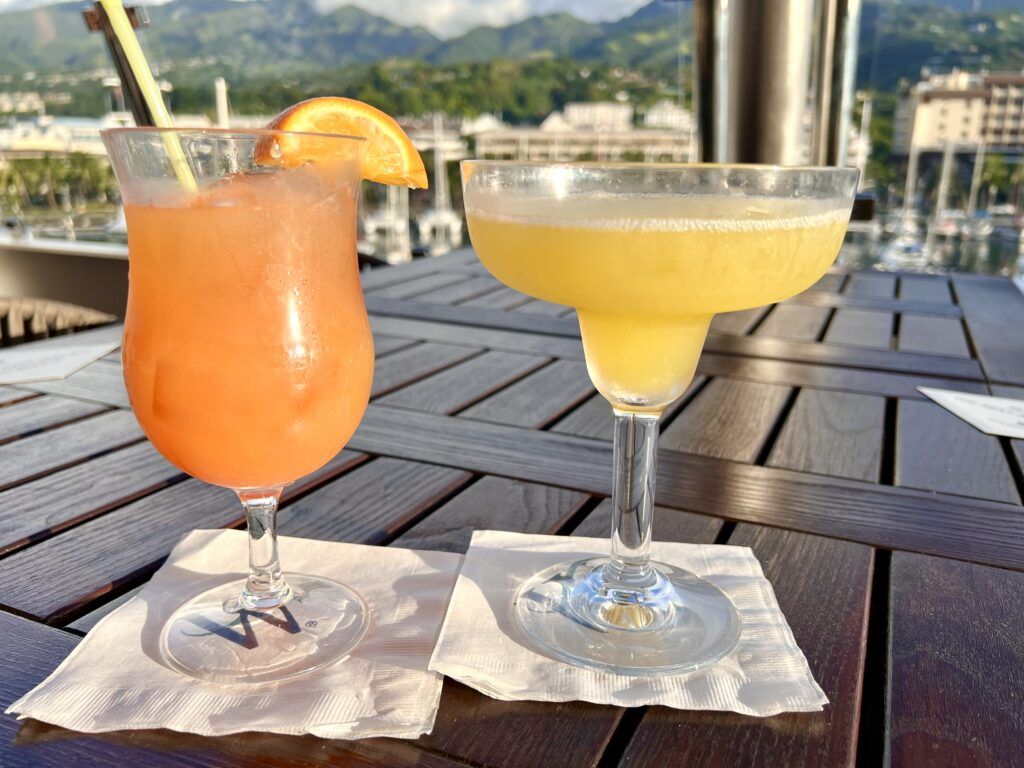 EXCLUSIVE SAVINGS: Windstar Cruises Now on Sale!
Windstar Cruises Drink Package Basics
Before making your decision, there are some basic facts about Windstar Cruises drink packages that you should know.
Each Windstar Cruises drink package is priced per day, per person. Thus, there is no sharing of drink packages.
The drink package must be purchased in advance or during the first 2 days of your cruise. Further, the package must be purchased for the entire duration of the cruise.
There is also a 15% service charge automatically added to beverage packages. Additional taxes may be added at the time of purchase for certain itineraries or ports of embarkation.
The minimum drinking age aboard Windstar Cruises is 21 years old.
Unlike some other cruise lines, both guests in the same cabin are NOT required to purchased the Windstar Cruises drink package.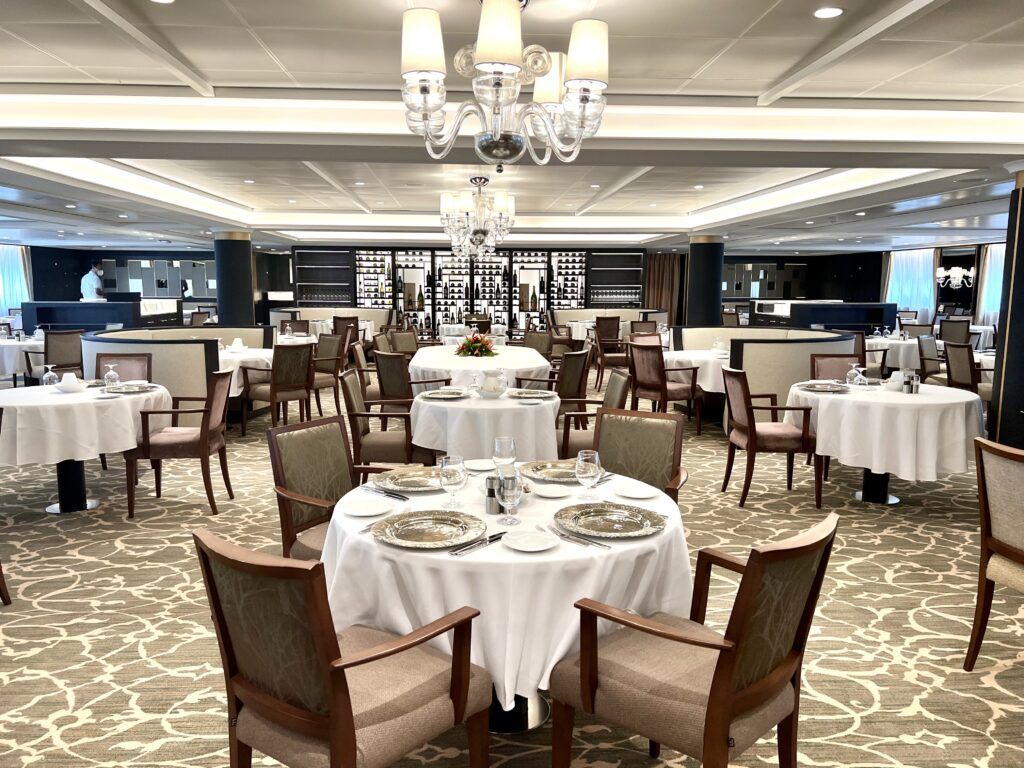 All beverage packages work at any onboard bars and lounges, the Amphora main dining room, and specialty restaurants.
Unlike other cruise lines, you do NOT need to purchase a beverage package to enjoy non-alcoholic beverages like soda, bottled water, or specialty coffee and tea. These items are always complimentary on Windstar Cruises.
Windstar Cruises' passengers are allowed to bring two bottles of wine or champagne (750ml) per cabin for a 7-day cruise or three bottles for an 8-day or longer cruise.
Finally, there are no daily limits on the number of beverages you can consume; it is truly unlimited. Of course, Windstar encourages the responsible use of alcohol and reserves the right to limit alcohol service to guests to avoid intoxication.
Related Post: Why You Should Choose Windstar Cruises to Tahiti
Windstar Cruises Alcoholic Drink Packages
While all non-alcoholic beverages are complimentary, alcoholic beverages will cost extra on your cruise. Windstar Cruises offers two drink packages, the Topmast Discoveries Beer & Wine Package and the Captain's Exclusive Beverage Package.
For each of these beverage packages, there is an additional 15% beverage service charge.
Guests can also save 30% on all bottles of wine with a retail value of up to $100 with all packages.
Topmast Discoveries Beer & Wine Package
The Topmast Discoveries Beer & Wine Package costs $49 per person, per day.
This Windstar Cruises drink package includes domestic and imported beer and 33 varieties of wine by the glass. Cocktails and mini bar items are not included with this package.
Captain's Exclusive Beverage Package
The Captain's Exclusive Beverage Package costs $59 per person, per day.
This Windstar Cruises drink package includes all domestic and imported beers, 33 varieties of wine and champagne by the glass, PLUS cordials, liqueurs, apertifs, cocktails, and even mini bar items.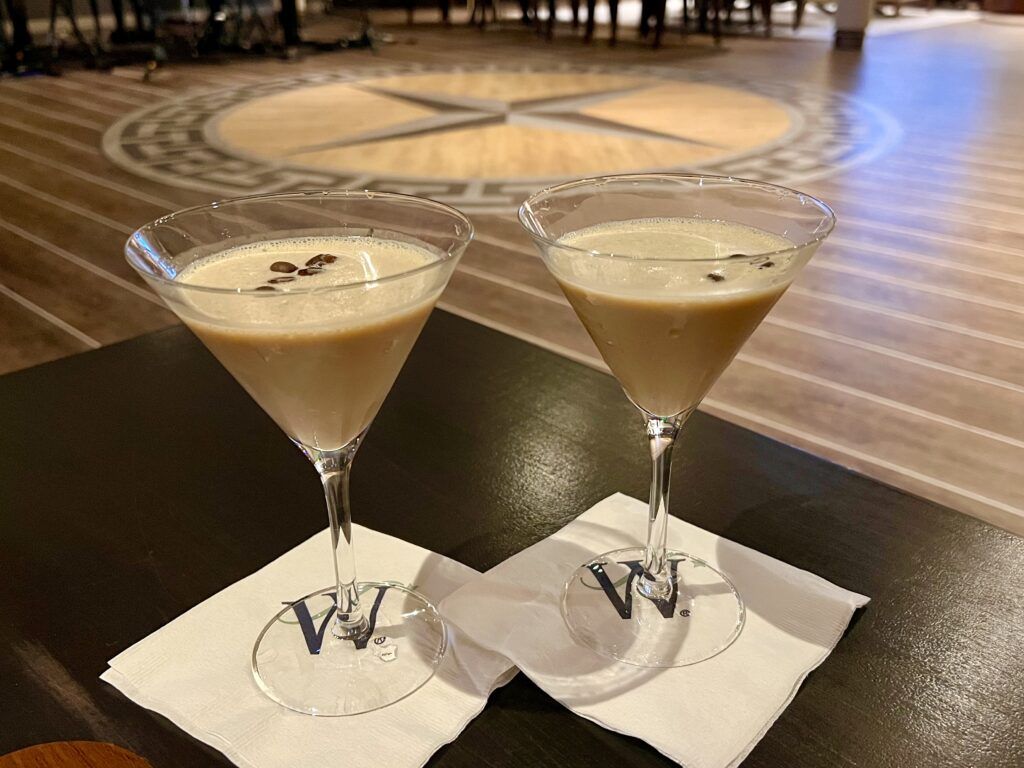 Cocktails are based on select brands, though most brands are included with a few top shelf exceptions.
The All-In Package
Now, Windstar's All-Inclusive pricing option includes three of the most popular add-ons, a drink package, unlimited WiFi, and gratuities, all wrapped into one low price.
The cost of this package is $79 per person pre-cruise or $89 per person once onboard the ship.
This All-In Package is available on all Star Plus Class yachts and Wind Class yachts.
This package includes the same beverage selections as the Captain's Exclusive Beverage package without the additional 15% service charge.
What Are the Costs of Drinks on Windstar Cruises?
Now, the question becomes is a Windstar Cruises drink package worth it.
In order to determine if you should purchase a drink package, you will need to consider a few things.
You will need to consider the costs of drinks on Windstar Cruises, the types of beverages you will consume, and your cruise itinerary (sea days vs. port days).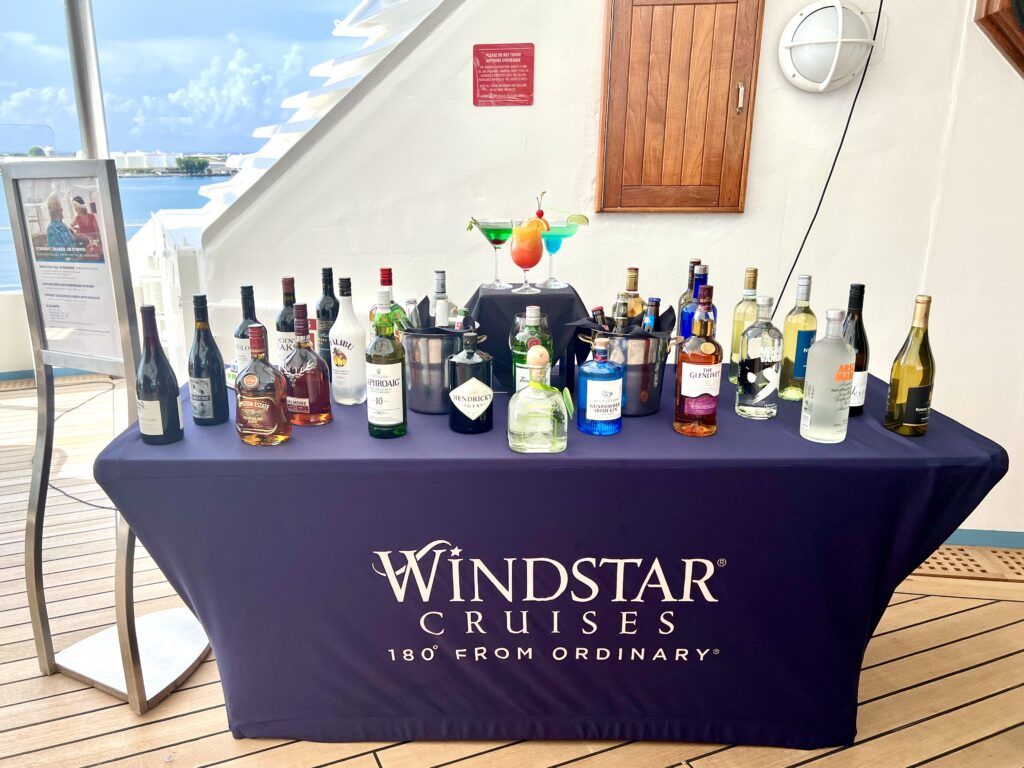 By examining a drink menu from our recent trip with Windstar Cruises to Tahiti on Star Breeze, you can determine the average prices for your beverages of choice. The general ranges are as follows:
Beer $5.95 – $7.95 (average $7)
Wine by the Glass $8.50 – $11.50 (average $10)
Cocktails $9.25 – $11.75 (average $10)
This means you would need to drink about 7 beers a day or 5 glasses of wine a day to hit the break even point with the Topmast Beer & Wine Package. You would need to drink about 6 cocktails a day to hit the break even point with the Captain's Exclusive Beverage Package.
BOOK NOW: Score Deals on Windstar Cruises!
Are Windstar Cruises Drink Packages Worth It?
While we generally find drink packages with cruise lines like Carnival, Norwegian Cruise Line, and Royal Caribbean to be a good value, some of this value is recognized from non-alcoholic beverages like bottled water and espresso drinks. However, these beverages are included with Windstar so can not be factored into the cost analysis.
Further, a Windstar cruise to Tahiti is very port intensive. We always tend to drink more on sea days than on port days, as we are off the ship for a good portion of the day.
So, for us, purchasing a Windstar Cruises drink package alone would probably not provide us any cost savings.
However, when you consider the All-In package is priced at just $79 per day, this is by far the better value for us. The cost of mandatory gratuities is $14.50 per day. The cost of WiFi, which we always purchase anyway, is around $35 a day.
Now, this leaves the drink package cost at only $29.50! This equates to about 4 beers, 3 glasses of wine, or 3 cocktails, which is certainly more manageable.
Comments
Have you purchased one of the Windstar Cruises drink packages? Do you think beverage packages are worth it? Drop us an anchor below to share your experiences with drink packages on a cruise.