Many first time cruisers often ask about the value of cruise ship beverage packages. After returning from our recent cruise on Celebrity Eclipse, we put together this breakdown of the Celebrity Cruises Premium Beverage Package. Hopefully, this analysis will help you decide if this package is worth the additional charges.
Analysis of Celebrity Cruises Premium Beverage Package
The Basics of the Celebrity Cruises Beverage Packages
There are a few basics that you need to know about the Celebrity Cruises Beverage Packages before weighing the value of the Premium package. We won't go into too much detail as the linked post above gives you some of the general facts of the program.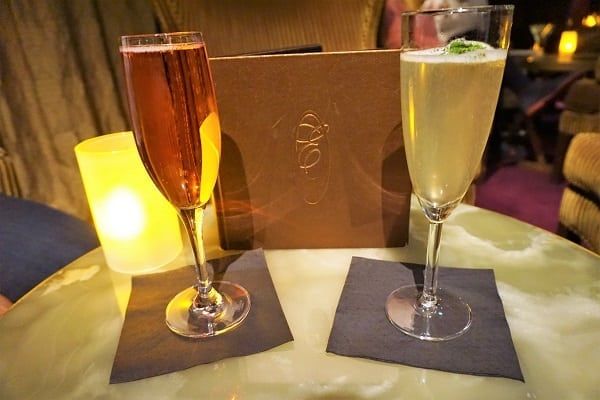 For starters, all beverage packages are priced as a per day flat fee charge. When electing to purchase the package, you have to pay for every day of the cruise.
The good thing about Celebrity Cruises is that the beverage package works at all bars and lounges on the ship. It is also honored in the complimentary dining venues, like the main dining room, the Oceanview Cafe, and Cafe al Bacio, as well as the specialty dining venues, like Tuscan Grill, Qsine, and Murano.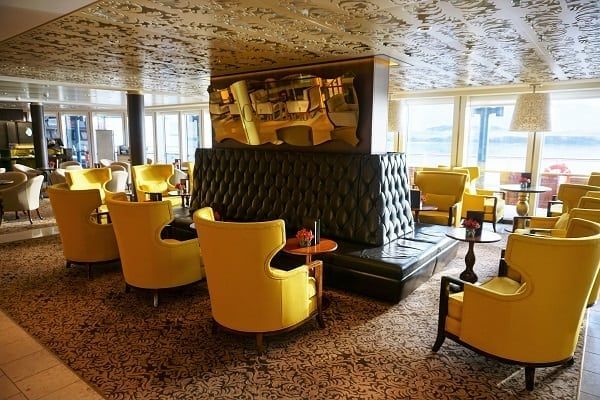 Currently, the Celebrity Cruises Premium Beverage Package is priced at $69 a day, plus the 18% service charge, totaling $81.45 a day per person. Therefore, on a typical seven-night cruise, it would be a total cost of $569.94 a person.
When getting the beverage package, each adult in the room is required to get one. As you would expect, there is no sharing of the package and you are not allowed to use your package to order drinks for other cruisers.
The drink package does entitle you to an unlimited number of alcoholic and non-alcoholic beverages each day. Of course, the bar servers can refuse to serve you if you are obviously intoxicated or acting inappropriately.
What is Included in the Celebrity Cruises Premium Beverage Package
Currently, the per drink allotment for the Premium Beverage package is $15. For any price over that allotment, you will need to pay the difference plus the 18% service charge. Celebrity Cruises has the following list of drinks currently covered in the Premium Package.
Within this $15 allotment, many popular mid-tier and top-tier spirits and liquors are covered in this package. This dollar amount will cover virtually every signature cocktail and beer on the ship with only a few exceptions.
You can take a look at our bar guide to Celebrity Eclipse to get a better understanding of the beverage costs for your preferred beverages.
Often times, the cruise line runs promotions with a free Classic Beverage package that covers many well drinks and simple mixed drinks (see a list here). However, the Classic Beverage package does not cover the specialty cocktails at popular venues like the Martini Bar or the World Class Bar. You can choose to upgrade this free Classic package to the Premium package by paying a pro-rated fee.
When it comes to wine by the glass, there is a good mix of wines covered in the Premium Beverage package. Labels and varietals vary by the ship, so there is no guarantee that a specific type of wine will be available or covered in the package.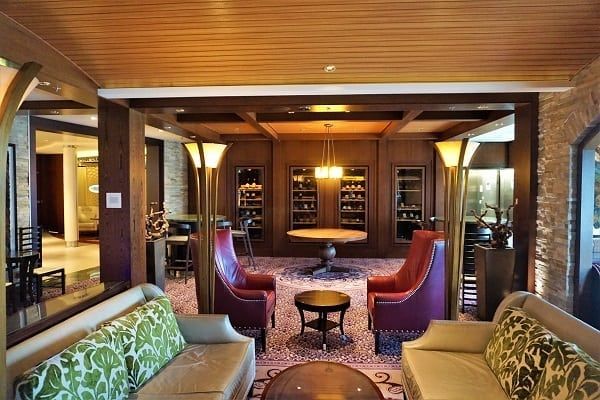 You will notice that several upgraded non-alcoholic beverages are also included with the Premium package. These include freshly squeezed juices, smoothies, energy drinks, Vitamin Water, and premium bottled water, including sparkling water such as San Pellegrino.
For us, the real value comes in the one liter Evian bottles of water. On those hot days or long days ashore, these included bottles definitely come in handy. Additionally, we also regularly enjoy the premium coffees and coffee-based beverages at Cafe al Bacio which are also included in the Premium Beverage Package.
Assessing the Value of the Celebrity Cruises Beverage Package
So, what is the "value" of a beverage package? Essentially, the question is whether you will consume enough beverages to make the purchase "worth it".  Below are the (average) costs of the different beverages within each category.
| | |
| --- | --- |
| Category | Price |
| Evian Waters | $5.00 |
| Soda | $2.50 |
| Lattes | $5.00 |
| Beers | $7.00 |
| Wine | $10.00 |
| Mixed Drinks | $8.00 |
| Coffee Drinks | $10.00 |
| Cocktails | $12.00 |
Depending on your beverage selections, there are various ways in which you could "break-even" on any given day. For instance, here is a look at one of our port days from our 10-night cruise.
| | | | | |
| --- | --- | --- | --- | --- |
| | DB | | Princess | |
| Breakfast | 1 Evian | $5.00 | 1 Evian | $5.00 |
| | 1 Latte | $5.00 | 1 Latte | $5.00 |
| Afternoon | 1 Coffee Cocktail | $10.00 | 1 Latte | $5.00 |
| Pre-Dinner | 1 Beer | $7.00 | 1 Wine | $10.00 |
| Dinner | 2 Wines | $20.00 | 1 Martini | $12.00 |
| Show | 1 Cocktail | $8.00 | 1 Martini | $12.00 |
| After Show | 1 Martini | $12.00 | 1 Martini | $12.00 |
| | | | 1 Evian | $5.00 |
| Totals | 8 Drinks | $67.00 | 8 Drinks | $66.00 |
At first, when you say we had 8 drinks, it might sound like a lot. But, if you look at the breakdown throughout the day, you can see how the drinks were spaced out throughout our activities and how the combination of alcoholic and non-alcoholic beverages can really add up.
Running the Numbers on the Celebrity Cruises Premium Beverage Package
With the breakdown above, we were a few dollars below the per-day charge of $69.
Over the past couple of years, we have sailed on two Celebrity Cruises with the Premium Beverage package. On our first seven-night cruise, we consumed a total of 141 drinks for a bar tab of $1,101. To purchase the package for two adults would have been $966. So, we saved $135, or roughly 12%.
On our second ten-night cruise, we ran up a total $1,265 after consuming 154 drinks. For this trip, purchasing the package would have run us $1,380. So, based on these calculations, we actually lost $115 if we would have purchased the package.
However, we did not pay for the drink package on either trip!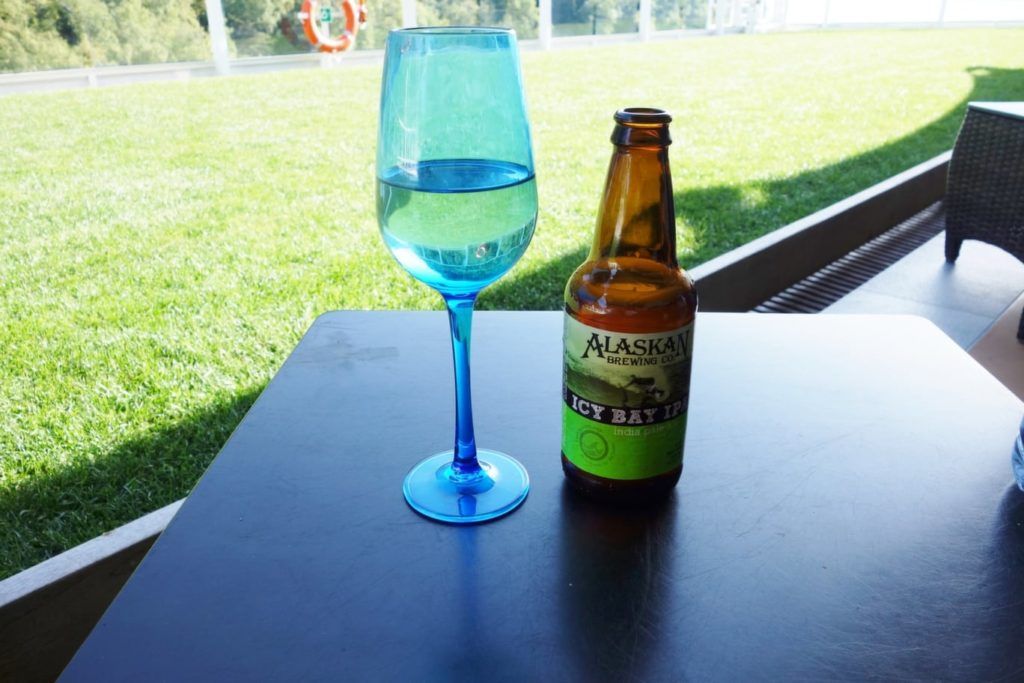 Final Thoughts on the Premium Beverage Package
On the surface, the Premium Beverage package might seem like a steep investment if you are paying out of pocket for the package. But, if you plan appropriately, you may only have to spend a few dollars more to upgrade to this package from the Classic package.
Often times, you will qualify for a complimentary Classic Beverage package when booking a balcony with Celebrity Cruises. When compared to an inside room, this category jump can cost you anywhere between $250 to $600 a person. This is where having a good travel agent and planning accordingly are essential to get the best value and deal.
That is what we did on our two cruises.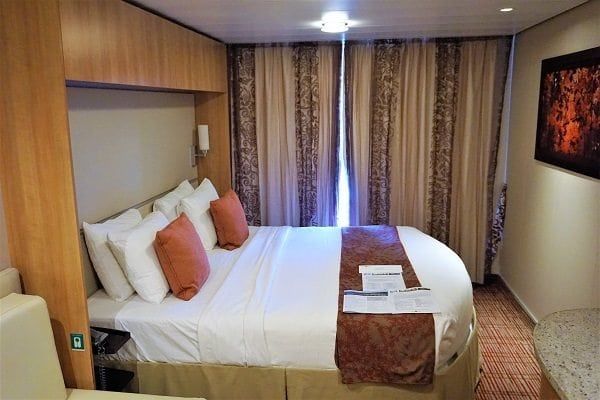 For our 7-night Alaska cruise, the cruise line was running a promotion for a free Classic Beverage package with a balcony or higher category. Our preferred travel agent was running an additional promotion that upgraded our drink package to the Premium Beverage package and gave us free gratuities.
This veranda cabin cost an extra $700 (in total) more than the inside cabin that we might have booked normally. With those extra costs, we got the $168 in gratuities and the premium beverage package which was a total value of $1,101 (based on our consumption), which means we scored a savings of 40%.
For our recent 10-night Ireland/Iceland cruise, we opted for the cruise line's Go Best promotion. This promotion was an upgrade of $900 for the two of us and gave us four perks.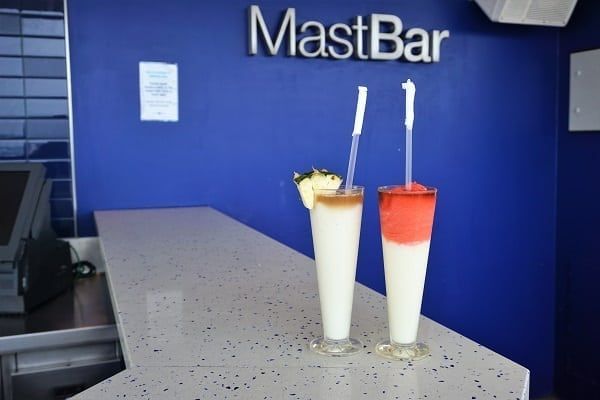 We each received $150 of onboard credit, free gratuities (totaling $270), and a free WiFi package ($598). We also qualified for the upgrade from the Classic Beverage Package to the Premium Beverage Package (totaling $330.40).
For us, the internet and drink package were essential, so this plan worked out perfectly and saved us a considerable amount of money.
As you can see, having access to specialty cocktails, a more expansive wine list, premium water, and specialty coffees was certainly worth the added daily costs. Depending on your beverage preferences, length of cruise, and number of sea days vs. port days, the premium beverage package may or may not be worth it for you if paying out of pocket. Just remember though, the cruise line is always running special promotions so be on the look out!
We have another Celebrity cruise coming up in January 2019. Following the cruise line's sales, we again booked the Go Best option when reserving the trip. We will make sure to update on our experience during that sailing including the breakdown for a 7-night Caribbean cruise.
Comments
Do you get the Celebrity Cruises Premium Beverage Package when on a cruise? Do you find drink packages to be a good value? Drop us an anchor below to let us know your experiences with cruise beverage packages.