American Eagle Passes Sea Trials: The 1st of 12 New American Cruise Lines Coastal Cats
The first American Cruise Lines' Coastal Cats, American Eagle, has passed Sea Trials with flying colors. American Cruise Lines accepted delivery of the 100-passenger small ship from Chesapeake Shipbuilding on-time as scheduled. She is the 1st of 12 new Coastal Cats American Cruise Lines is planning to build at Chesapeake Shipbuilding. The next four ships are already under construction for delivery over the next year. The new boat is the first in its class and the namesake of American Cruise Lines' first vessel in 1972.
American Eagle is already on its way to Massachusetts, where it will embark on its first passenger cruise. The new ship will sail a slate of 100% U.S. itineraries along the East Coast. These voyages will blend the luxury of river cruising with the access and adventure of expedition cruising. American Eagle's first cruise is scheduled to depart August 14th, 2023, following the Line's popular 8-Day Cape Codder itinerary, round trip from Boston, MA.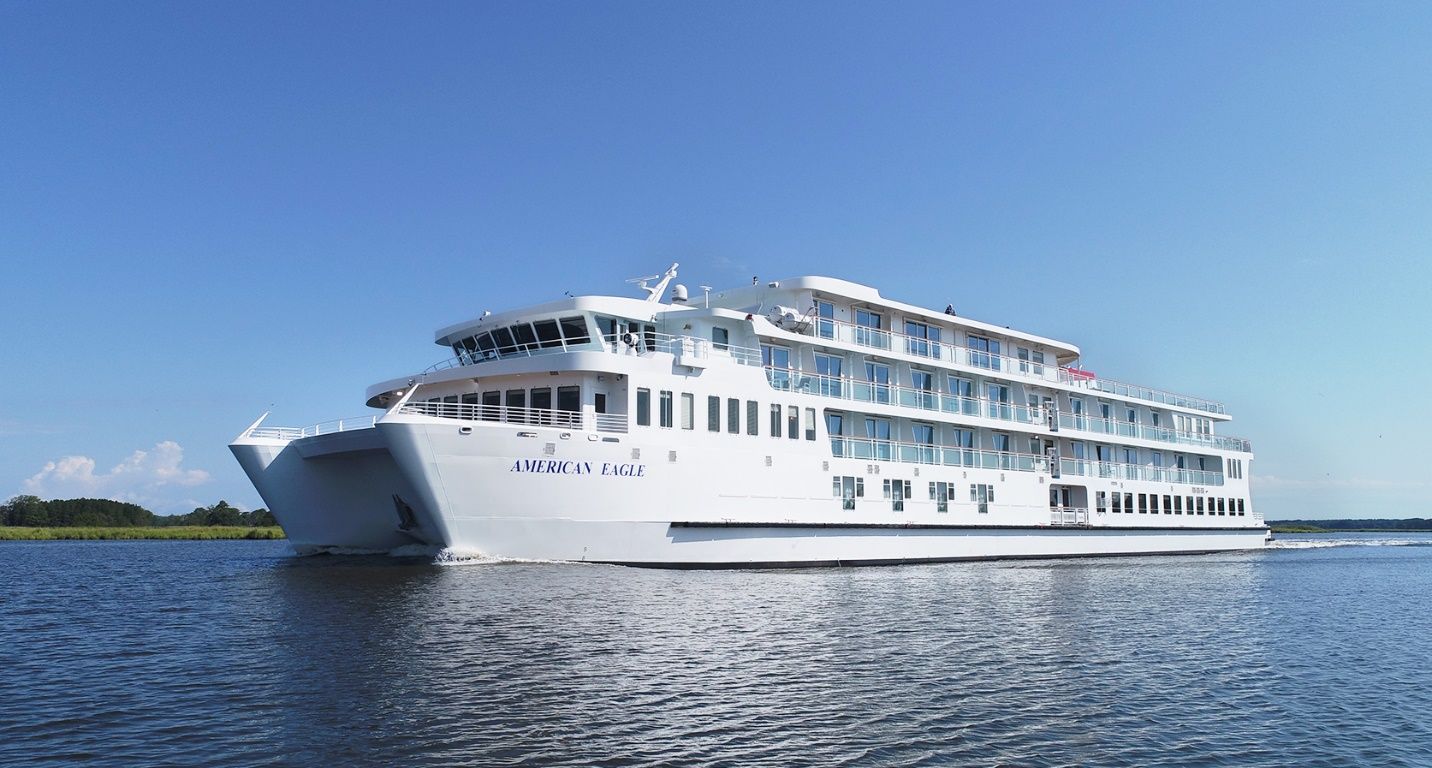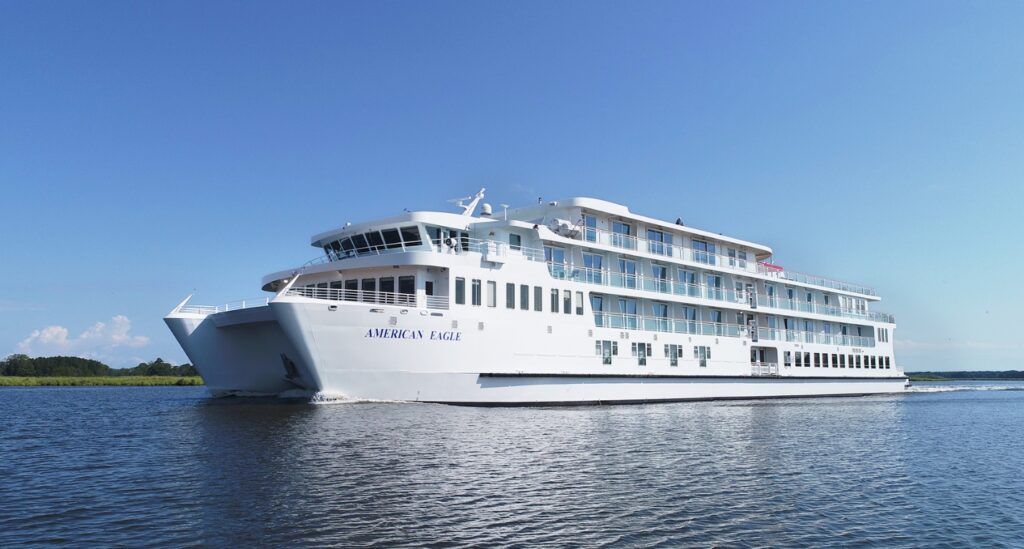 "American Eagle embodies our continued commitment to building new small ships to explore America's rivers and coasts," said Charles B. Robertson, President & CEO of American Cruise Lines. "It is the flagship in American Cruise Lines new series of small Coastal Cats, which are unlike anything else available in the U.S. market. American Eagle and her sister ships will change the landscape of possibilities for small ship adventures around the U.S.A."
Introduced just a few months after American Serenade, the company's 6th new modern riverboat,  American Eagle is a testament to the Line's market leadership. American's small ship fleet has continued to expand year after year with ground-breaking small ship designs and unprecedented accommodations. The company plans to introduce the 2nd new Coastal Cat in the series, American Glory, in November 2023. 
More on American Eagle
Accommodating just 100 guests, American Eagle features 4 decks and showcases a new catamaran bow. The new Coastal Cat offers elegant interior design and private balcony accommodations, including spacious Single and Double-Occupancy Staterooms as well as Suites.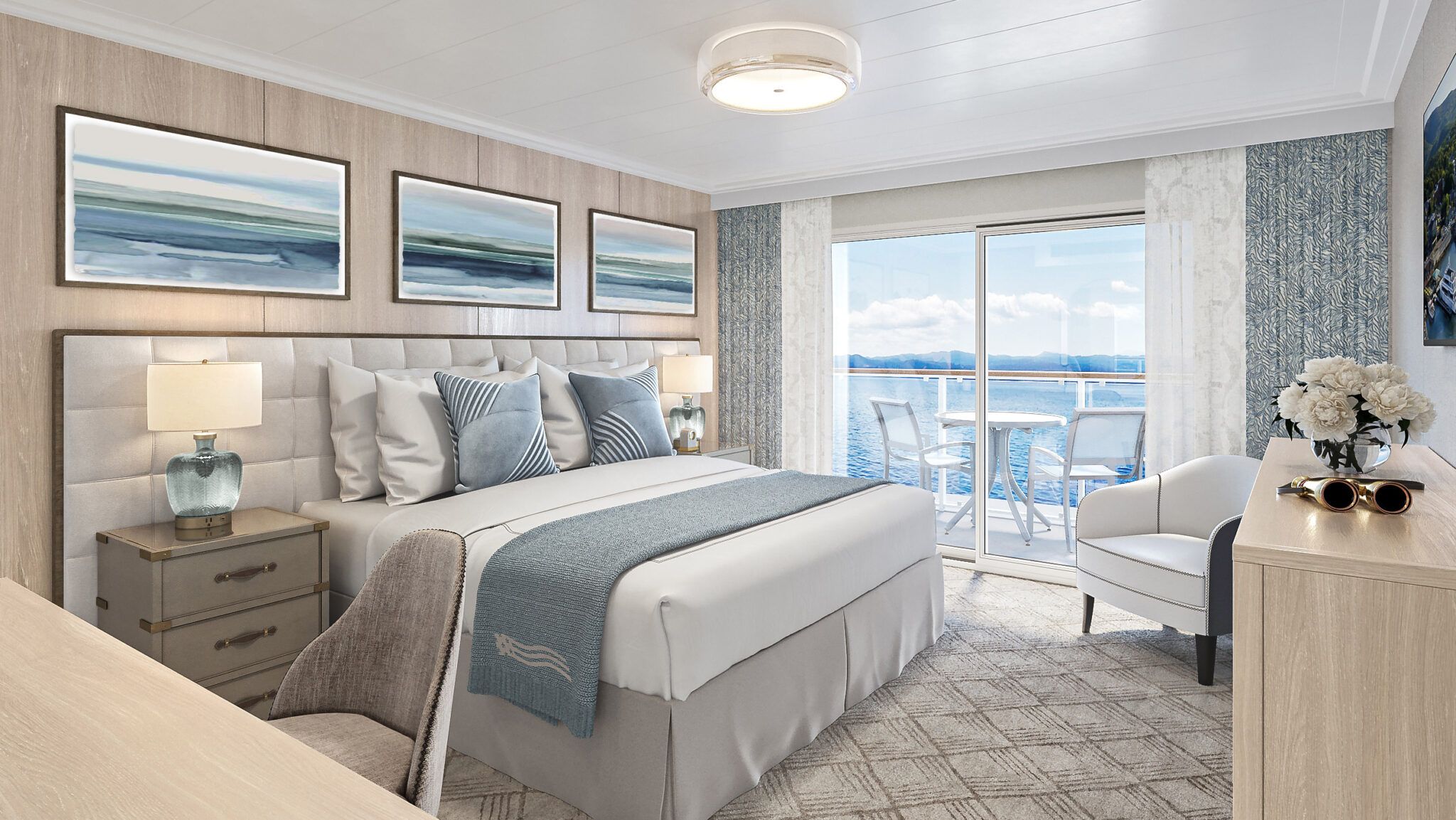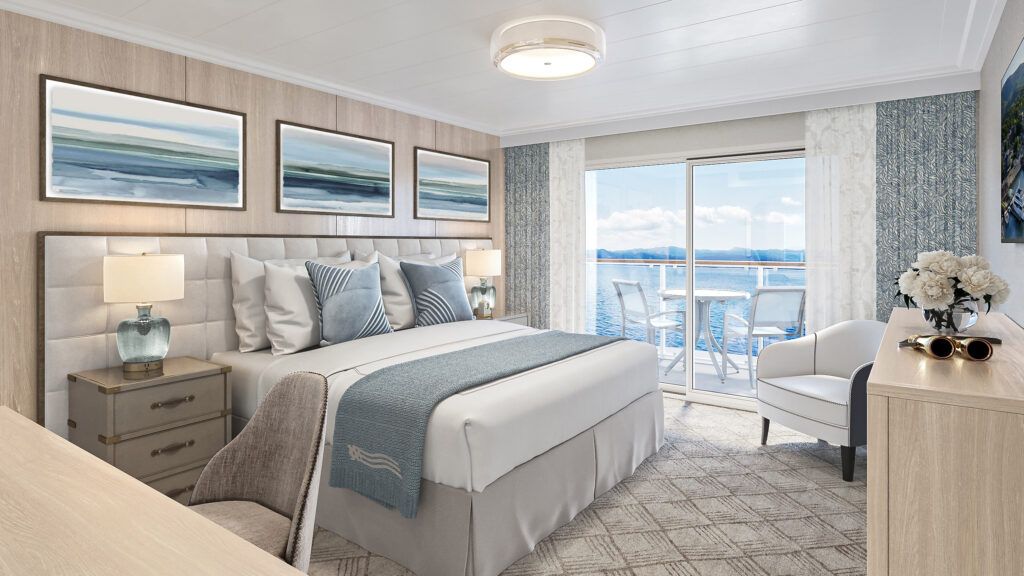 American Eagle also offers a beautiful top deck for amazing views, comfortable lounges both inside and out, a main restaurant, casual café, and fitness center.
A virtual 360-degree tour of American Eagle and the company's new Coastal Cats is available here: American Cruise Lines Virtual Coastal Cat Tour. 
SOURCE American Cruise Lines
Stay up to date with the latest cruise news and travel updates!
Comments
Are you excited to hear that American Eagle, the first of twelve new American Cruise Line ships, has passed sea trials? Would you cruise on one of these new Coastal Cats? Drop us an anchor below to share your experiences with small ship cruising.