When you head up north to Alaska, your cruise ship is sure to stop in the historic town of Skagway. Made famous by the 1898 gold rush, which lead to the discovery of about $30 million worth of gold, Skagway is now largely supported by tourism. Skagway may be a little town, but with its exciting history and beautiful scenery, it sure seems larger than life! If you are trying to decide what to do during your visit to this port of call, then you will want to check out our list of the top things to do in Skagway, Alaska on a cruise.
Best Things to do in Skagway, Alaska on a Cruise
Ride the White Pass Rail
When in Skagway, you have to take a ride on the White Pass and Yukon Route Railroad, the number one Alaskan cruise excursion. This narrow gauge railway built in 1898 during the Klondike Gold Rush, ascends nearly 3,000 feet along its 20 mile path from Skagway to the White Pass Summit. This historic train ride can be booked through most major cruise lines as a roundtrip journey or as a one way trip in combination with other activities. We recommend a combo tour as one of the top things to do in Skagway.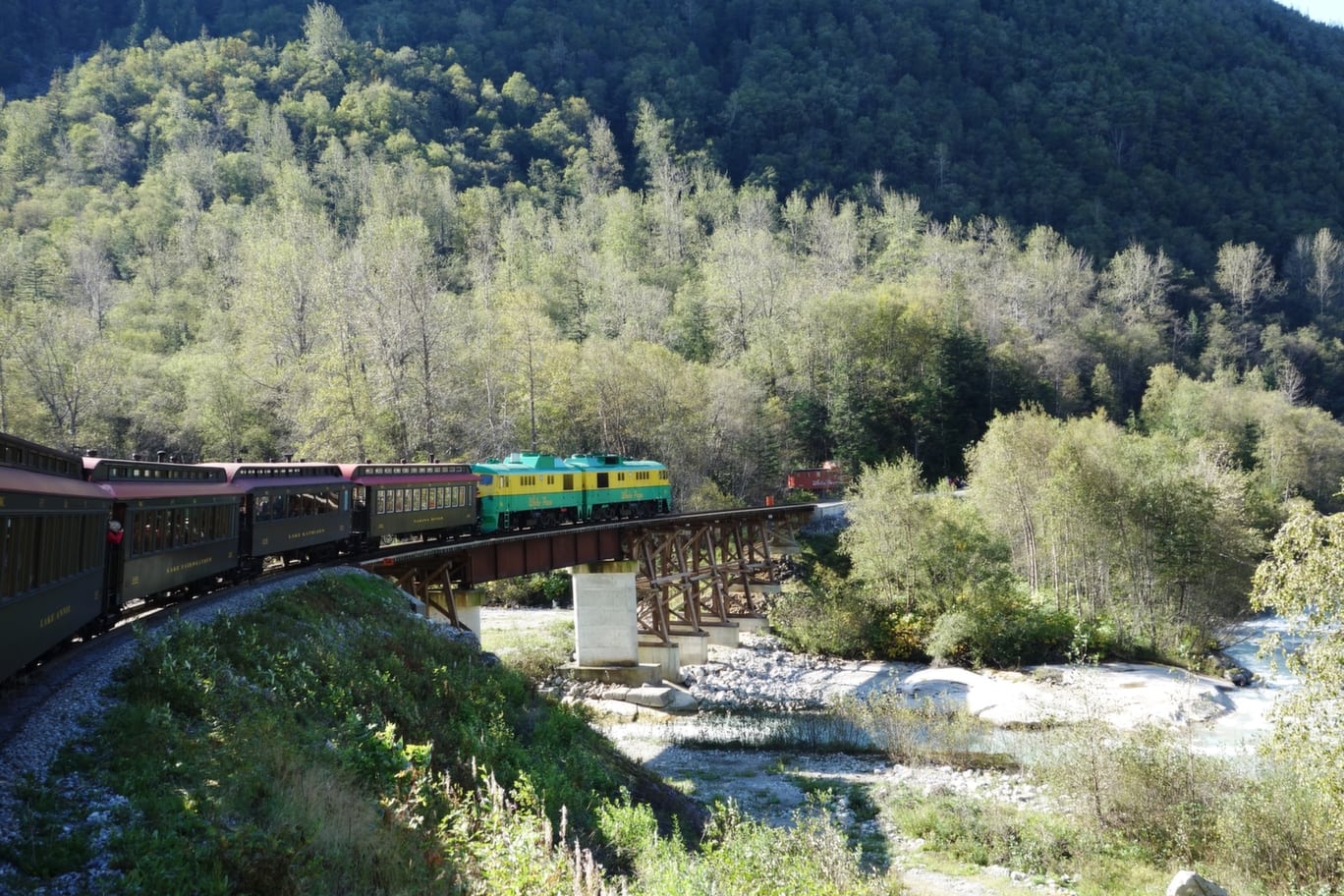 During your ride, you can relax in a vintage rail car as you retrace the path of the ambitious prospectors on the Trail of '98 towards the Yukon Gold Fields, complete with guided narration along the way (Narration is the same in both directions.). Hint: If you take the train up to the Summit, sit on the left side, and if you take the train down from the Summit, sit on the right side as most major landmarks are on the same side.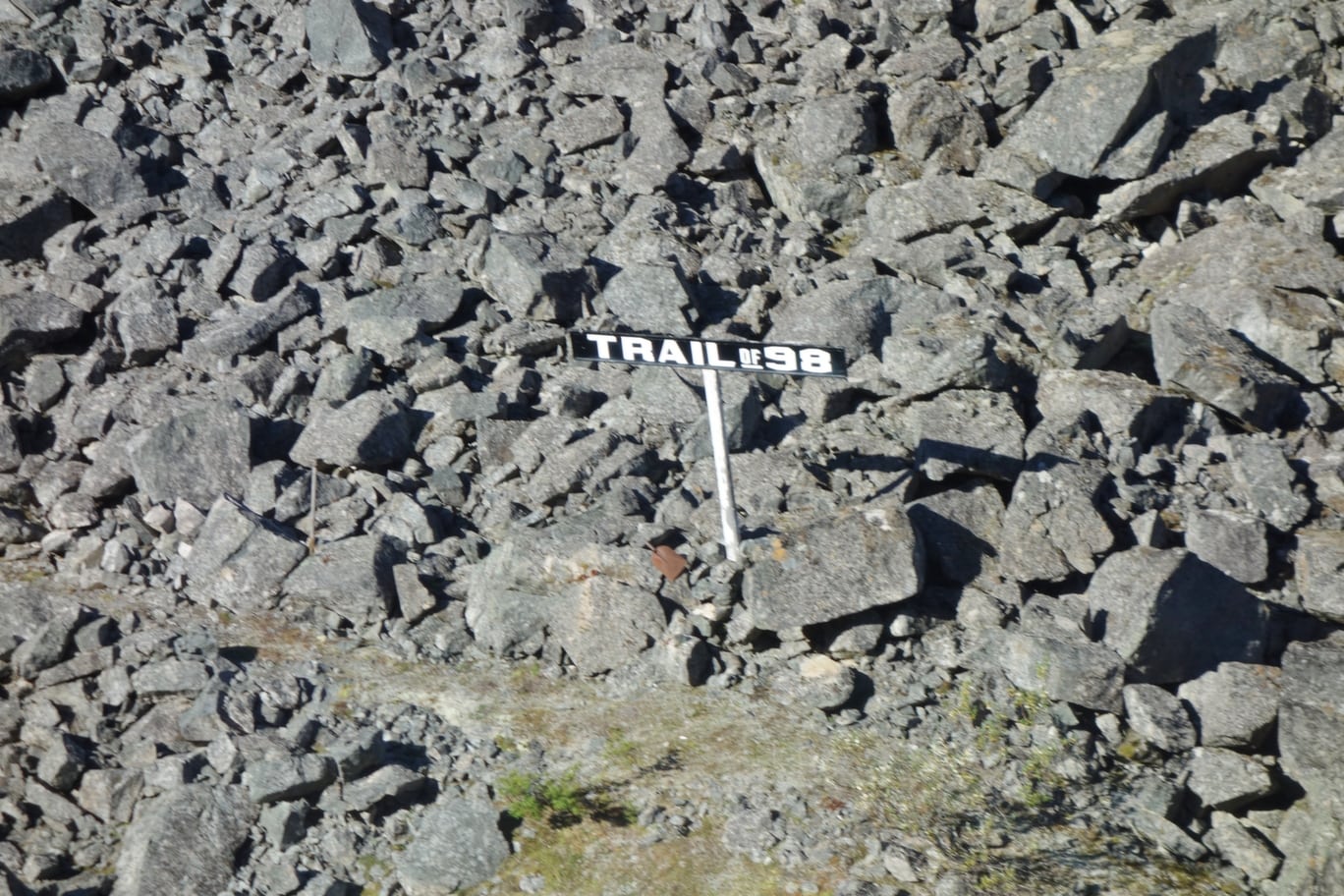 Be sure to have your camera ready to capture all the picturesque landscapes and historic landmarks along your journey. Among some of the sights you will see are a cantilevered steel bridge built in 1901, Dead Horse Gulch- a very dangerous portion of the trail where over 3,000 horses lost their footing and were trampled to death, Inspiration Point with a great view of the Chilkat Range, Bridal Veil Falls, and Rocky Point-a great photo opportunity of Skagway with the cruise ships in the background.
Get Adventurous
If thoughts of staying in a train get you a little claustrophobic, then you may want to get out and experience the wilderness. There are a great number of outdoor treks that make our list of the top things to do in Skagway, Alaska on a cruise. You can start at top down, and off-road down the Trail of '98 in a 4X4 Jeep. This off-roading adventure allows you to get up close and personal with some of the more famous spots on the White Pass Trail.
Or perhaps, you might want explore the Chilkoot Trail, the other major route traveled by prospectors in hopes of striking it rich in the Yukon Gold Fields. There are several hiking excursions offered that cover about 2 miles of this trail, which is a moderate level of difficulty.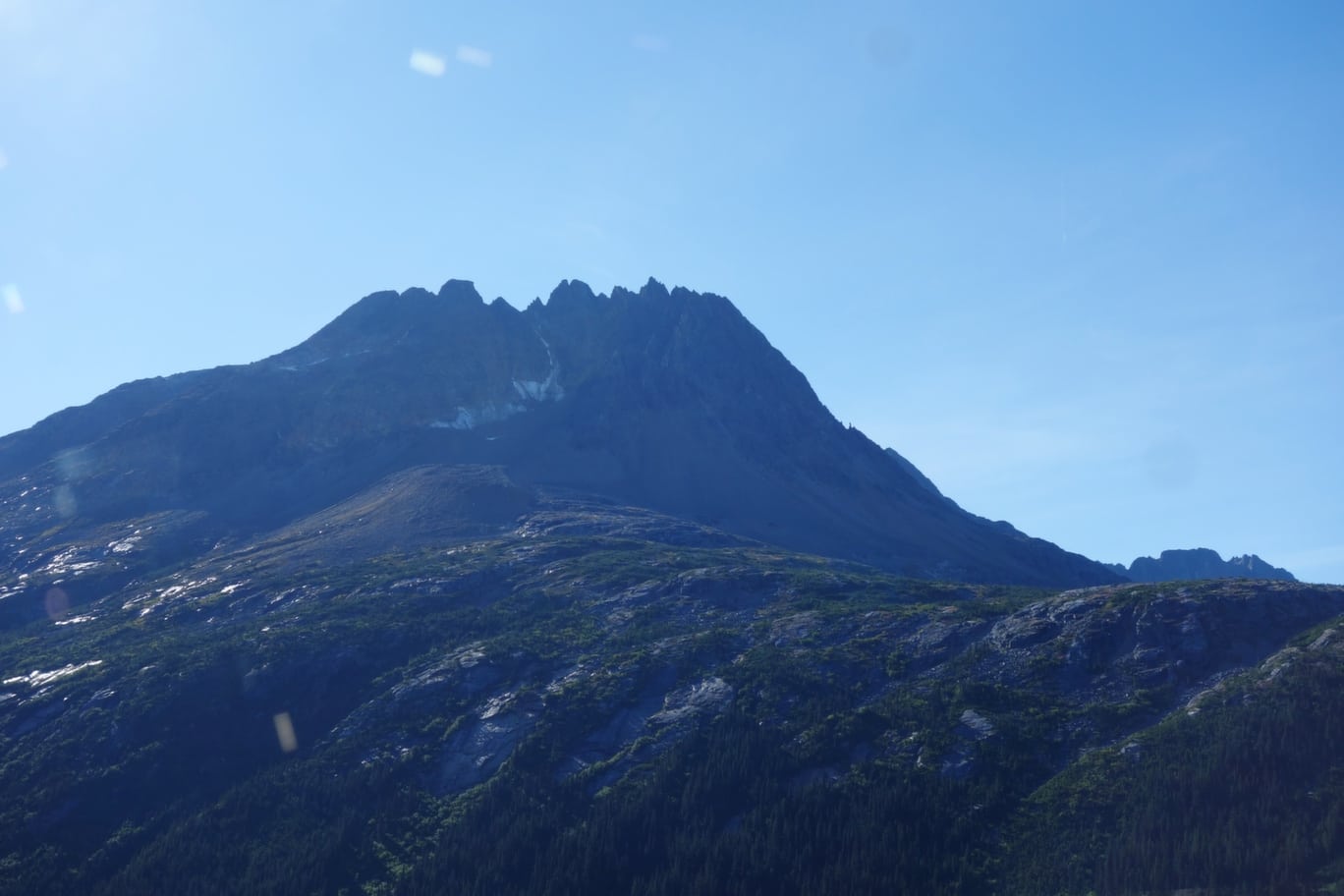 You can also take a Sawtooth Mountain Nature Hike. With this tour, you will board the White Pass Rail for 6 miles to the Denver stop. Then, you will be led through the rainforest by experienced guides who will provide some history of the area and point out various flora and fauna along the way.
If you want even a bit more excitement, you can ride the Grizzly Falls Zipline Expedition. This experience allows you to soar along 11 ziplines directly above glacially fed waterfalls reaching lengths of 750 feet and speeds of 45 miles per hour. Now, that's adventure!
Visit the Klondike Gold Fields
Book the Big Nugget Tour to experience all the Klondike Gold Fields have to offer in one action packed day. During this tour, not only will you get to see the Klondike Gold Fields, situated along the Skagway River, and all the surrounding landscapes, but you will gain a bit of history about the Gold Rush and have access to modern day Alaskan experiences all in one place.
You will be able to meet and interact with an Iditarod Musher and his dog sledding team.  You will have the opportunity to see firsthand some of the gear that the team takes on these long distance races and even watch a demonstration run. This is certainly an activity the whole family will love. Next, you can even feel the Alaskan winter chill in the 40 Below Experience. Yes, after suiting up, you will step into a chamber to actually see and feel what it's like with a temperature of 40 degrees below zero. Brr!
Don't worry, you will be able to warm up afterwards with some "Gold Fever" as you learn the art of panning for gold, tour the actual gold dredge on the property, and get to try it out for yourself.  And if panning for gold wasn't enough, then you can sample some liquid gold at the Gold Rush Restaurant and Brewery. Learn about the mirco-brews, enjoy a tasting, then head over to the Klondike Buffet for lunch.  With so much offered in one tour, this Alaskan adventure definitely makes our list of the top things to do in Skagway, Alaska on a cruise.

Venture to the Bald Eagle Preserve
The Bald Eagle Preserve, located in Haines, Alaska, is located only a short river ride from Skagway. This preserve, established in 1982 to protect the bald eagle population, boasts the largest population of bald eagles in the world and is another one of the top things to do in Skagway, Alaska on a cruise. The flats of the Chilkat River are considered critical habitats and are the main viewing areas for bald eagles.
If you want to venture over to Haines on your own for some self-guided exploration of the town, you can take the Skagway-Haines fast ferry. This is about a 45 minute ride and can be an adventure all of its own. As you travel through the fjords, you can marvel at the cascading waterfalls and are bound to have some wildlife sightings. (Note: The Bald Eagle Preserve is approximately a 30-45 minute drive after taking the ferry.)
If you prefer more of an organized tour, most major cruise lines and private shore excursion companies offer a trip to the Bald Eagle Preserve as well. Whether you choose to venture there by riverboat or raft, you will be transported through the channels of the Chilkat River in the heart of the eagles' habitat. Be sure to have your camera ready to capture the abundance of wildlife you are about to see! This will be a calm rafting ride, so no whitewater rafting experience is necessary. Just sit back and enjoy.
Explore Historic Downtown
If just reading about all of these outdoor adventures is making you tired, don't worry as there are plenty of historic attractions right in the town of Skagway.  The Downtown area of historic Skagway is easily walkable for those who want to embark on their own self-guided tour. With a handy map of notable historic sights, you can set off on this approximately 1 mile exploration including landmarks like the Red Onion, The Artic Brotherhood Hall, and the Moore Cabin.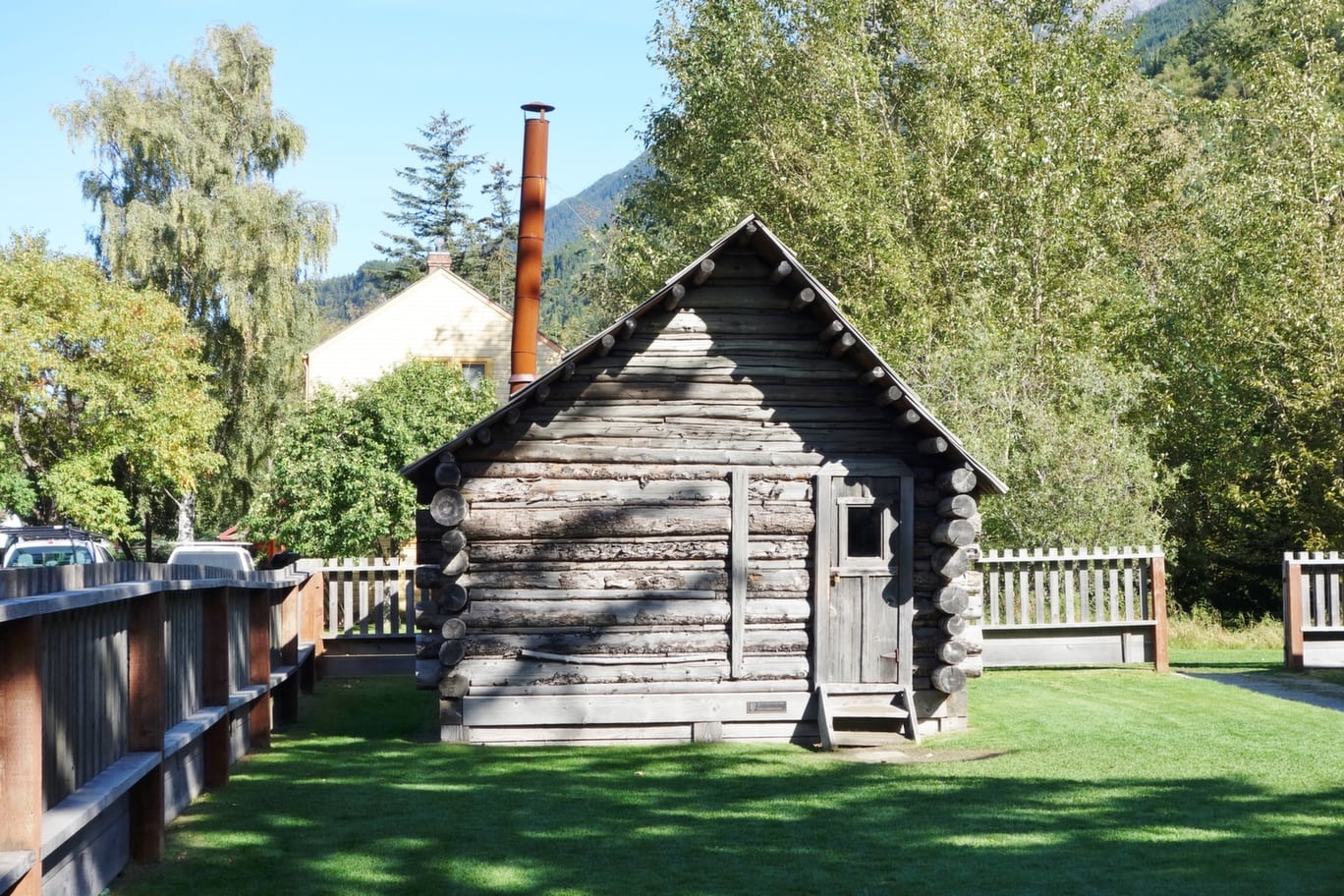 If you aren't up for a walking tour, you can board an authentic Skagway streetcar for an approximately 2 hour tour. Hear stories about the Gold Rush and famous historical characters as you travel to landmarks including the Gold Rush Cemetery, Scenic Overlook, and more.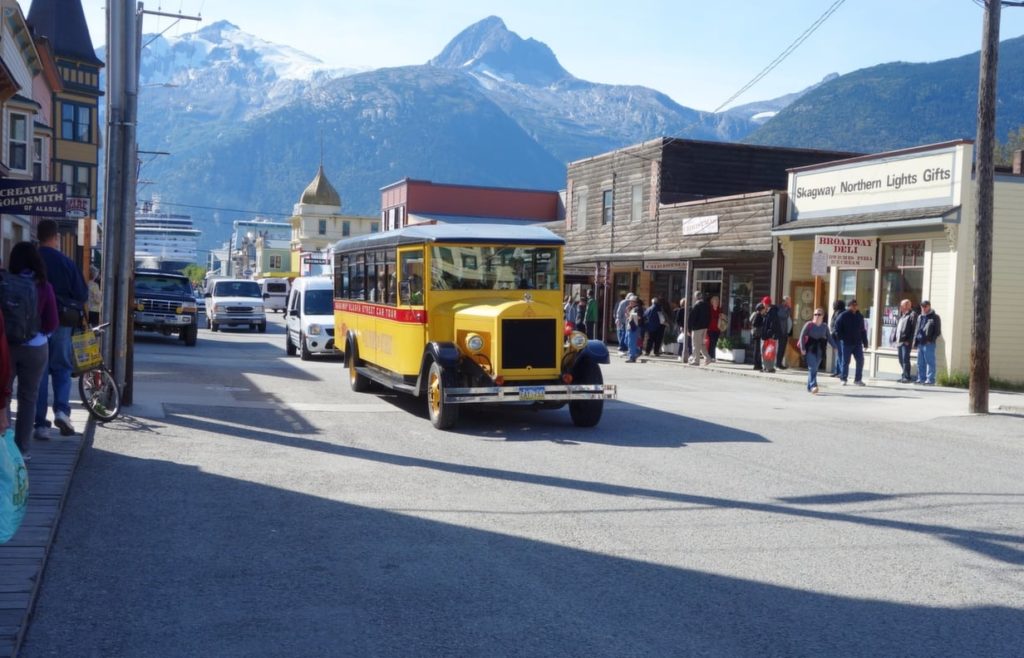 If you are open to something a little more risqué, check out The Ghosts & Goodtime Girls Walking Tour. Step back in time with one of the madams of the Red Onion Saloon as she guides you on a walking tour of Skagway's historic streets and back alleys.  Hear the untold stories of the ladies of the Klondike Gold Rush and learn about the town's rich history. Your tour will end up at the saloon's restored brothel museum for some exploration. Even if you don't take this tour, you should at least visit the saloon to see some of the original relics of this brothel and maybe even catch a glimpse of the resident ghost.
Comments
Do you agree with our list of the Top Things to Do in Skagway, Alaska on a cruise? What are your favorite activities when visiting this popular port of call? Drop us an anchor below to share your experiences and help your fellow cruisers make the most of their visit way up north to Alaska!