Ketchikan known as Alaska's "first city" is aptly named due to its location at the southernmost entrance of the Inside Passage, making it a popular stop on most Alaskan cruises. It is also known as "The Salmon Capital of the World". Ketchikan has an average yearly rainfall of 10-13 feet so odds are you will get a little wet during your visit. But, don't let the weather get in the way of your Alaskan adventure.  There are many great things to do at this popular port of call. If you are taking a cruise to Ketchikan, then be sure to check out our top things to do in Ketchikan, Alaska on a cruise.

Top Things to Do in Ketchikan, Alaska on a Cruise
Soar over the Misty Fjords
Given the weather and location, it is no surprise that you will find beautiful landscapes including the Misty Fjords National Monument, sometimes called "The Grand Canyon of the North". This 2.3 million acre National Forest is best viewed by seaplane. That is why a float plane ride over the Misty Fjords ranks number one on our list of the top things to do in Ketchikan, Alaska on a cruise.
Soar high above this majestic area to capture a bird's eye view of the snow-capped mountains, blue water lakes, glacial carvings, and flowing waterfalls. Everyone gets a window view in these intimate aircrafts. Complete narration of the history and geography is also provided during your aerial journey through the remote wilderness of Alaska. From the dramatic water take-off, to the amazing panoramic aerial vistas, to actually landing in the fjords, this will be an experience you will never forget.
If the thrill of a floatplane ride over this National Monument does not appeal to you, there are several boat tours in the area as well. You can travel along the Behm Canal to Rudyerd Bay where you'll see New Eddystone Rock, a volcanic pillar, and an abundance of wildlife.
Marvel at the Totem Poles
If you are looking to keep your feet on solid ground, Ketchikan also offers a rich cultural history, including over 80 Native American totem poles. You can take a self-guided walking tour through the city to discover them all, including the replica of the Chief Johnson Memorial Totem pole. For history lovers, the Totem Heritage Center is also only a 15 minute walk from Downtown (or free shuttle), where you can view preserved totem poles that are over 150 years old.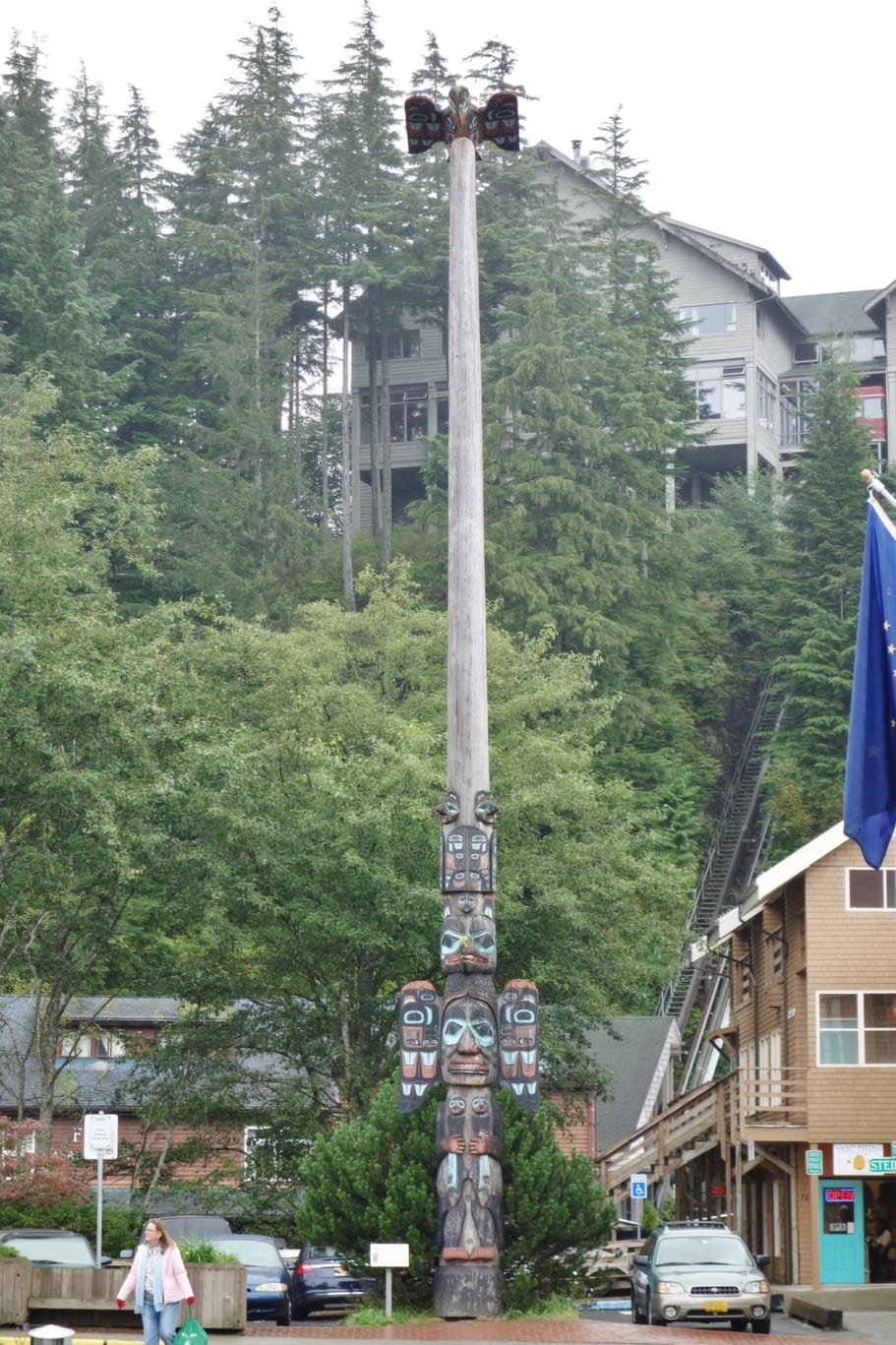 If you don't mind venturing a little beyond the city, you can see modern day totem pole craftsmen at one of two attractions, Saxman Native Village or Potlatch Totem Park. Saxman Village is located about 3 miles from Downtown and can be reached via an organized shore excursion or public transportation. Here, you will get to explore one of the largest gatherings of totem poles in the world. Explore these intricate masterpieces while learning the stories and legends behind these works of art. If you are lucky, you might even see master carver Nathan Jackson hard at work.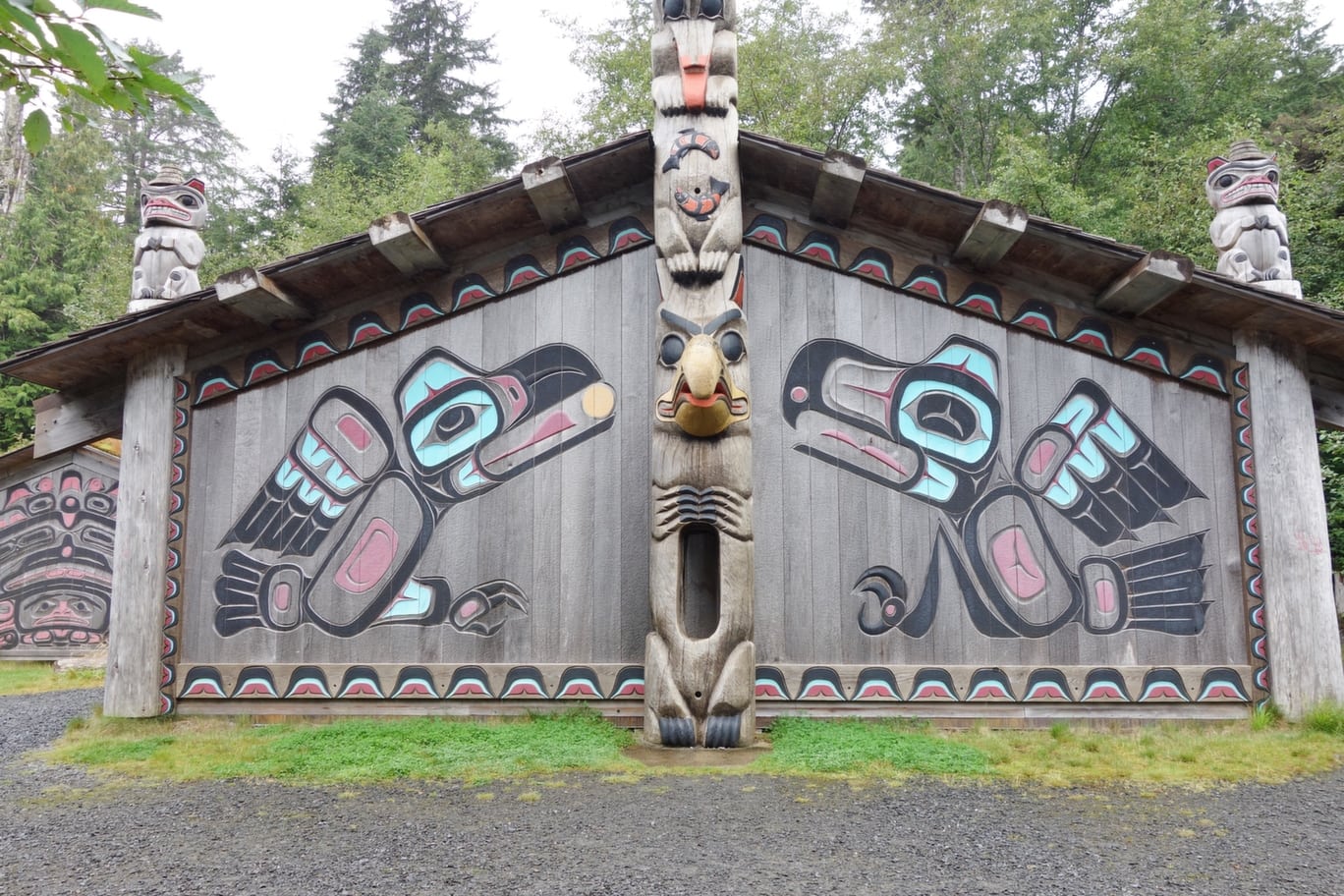 Potlach Park is another popular totem attraction, located 10 miles outside of Ketchikan. Excursions to this popular site are offered by most major cruise lines. While visiting, you will see authentic totem poles, tribal houses, and a carving center with demonstration. Your experienced guide will also provide a bit of history and folklore along the way. Be sure to stop at the gift shop before exiting to pick up your very own made in Alaska carving.
Explore Creek Street
If you are up for a little risqué fun, make your way to Creek Street, the former red light district and main industry during the gold rush times, where "both men and salmon came upstream to spawn". This historic boardwalk is now a popular spot for locally owned stores and restaurants and to watch the salmon spawn upstream during the summer months, and certainly one of the top things to do in Ketchikan, Alaska on a cruise. From here, you can also venture along Married Man's Trail, the former escape route for men looking to avoid fines during the brothel raids, or take the tram up to Cape Fox Lodge to view some Native Indian artifacts.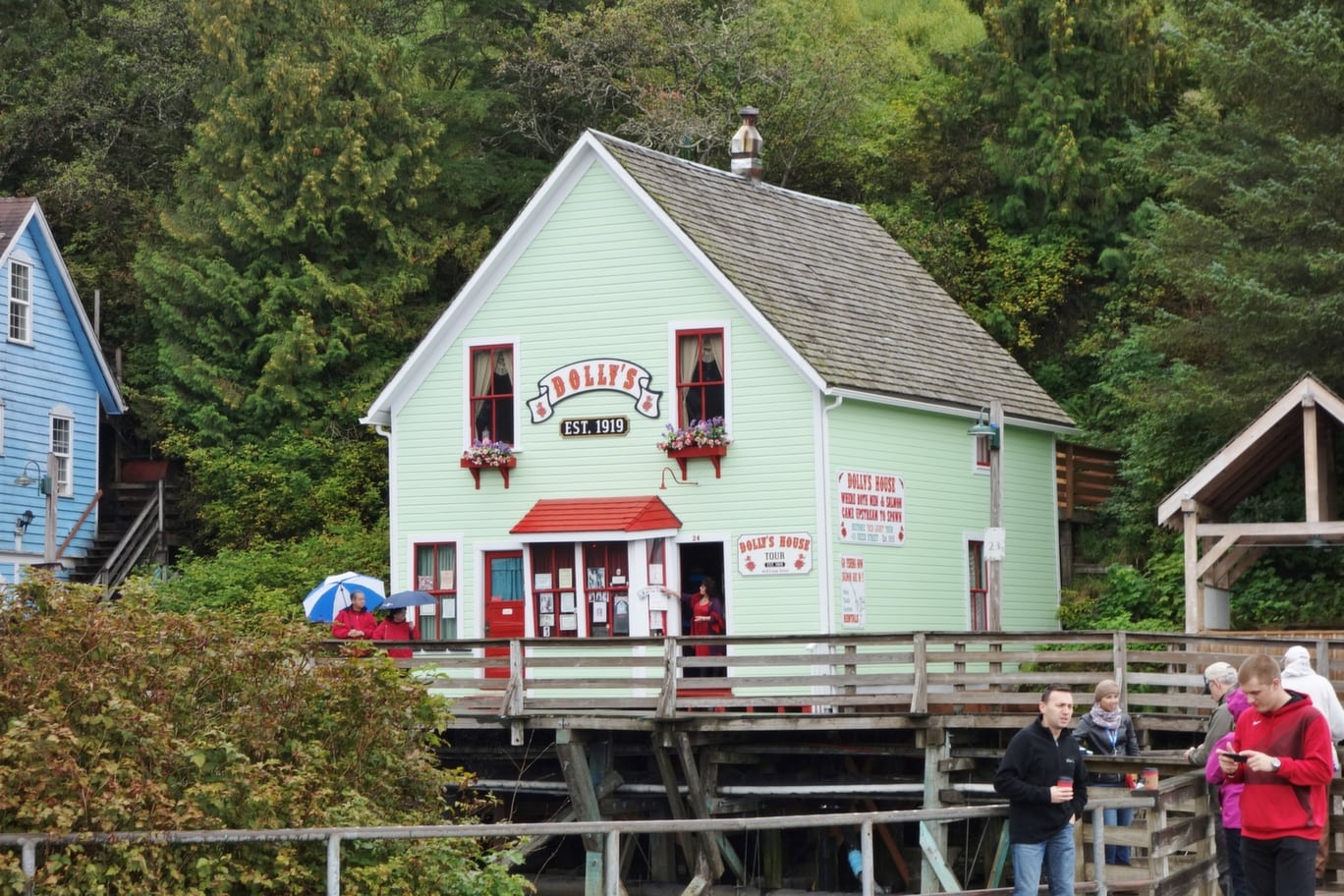 Be sure to also check out Dolly's House. 24 Creek Street was the former residence of Dolly Arthur, one of the more famous madams, who simply stated, "I realized I could make a lot more money from the attentions of men than I could waiting tables." Dolly's and the entire Creek Street "red light district" prospered from the 1920's to the 1950's, but is now a landmark and museum. Today, you can relive the era-during the daytime hours-with a historic video and tour of the house which is filled with antiques and old photographs.

Take in a Lumberjack Show
If you are looking for something a bit more family friendly, there is the Great Alaskan Lumberjack show. Located within a short walking distance from the cruise ship pier, this highly entertaining show is definitely another one of the top things to do in Ketchikan, Alaska on a cruise.
This rowdy Alaskan adventure pits 2 teams of lumberjacks against each other as they complete in a variety of timber sport events. Watch these athletes partake in a one hour competition including chopping, sawing, tree climbing, axe throwing, and log rolling events. Root for your team with a big "YoHo", and you might even get an autographed photo from your favorite lumberjack! This show not only includes rigor and skill but a bit of comedy too, so it is something the whole family will enjoy.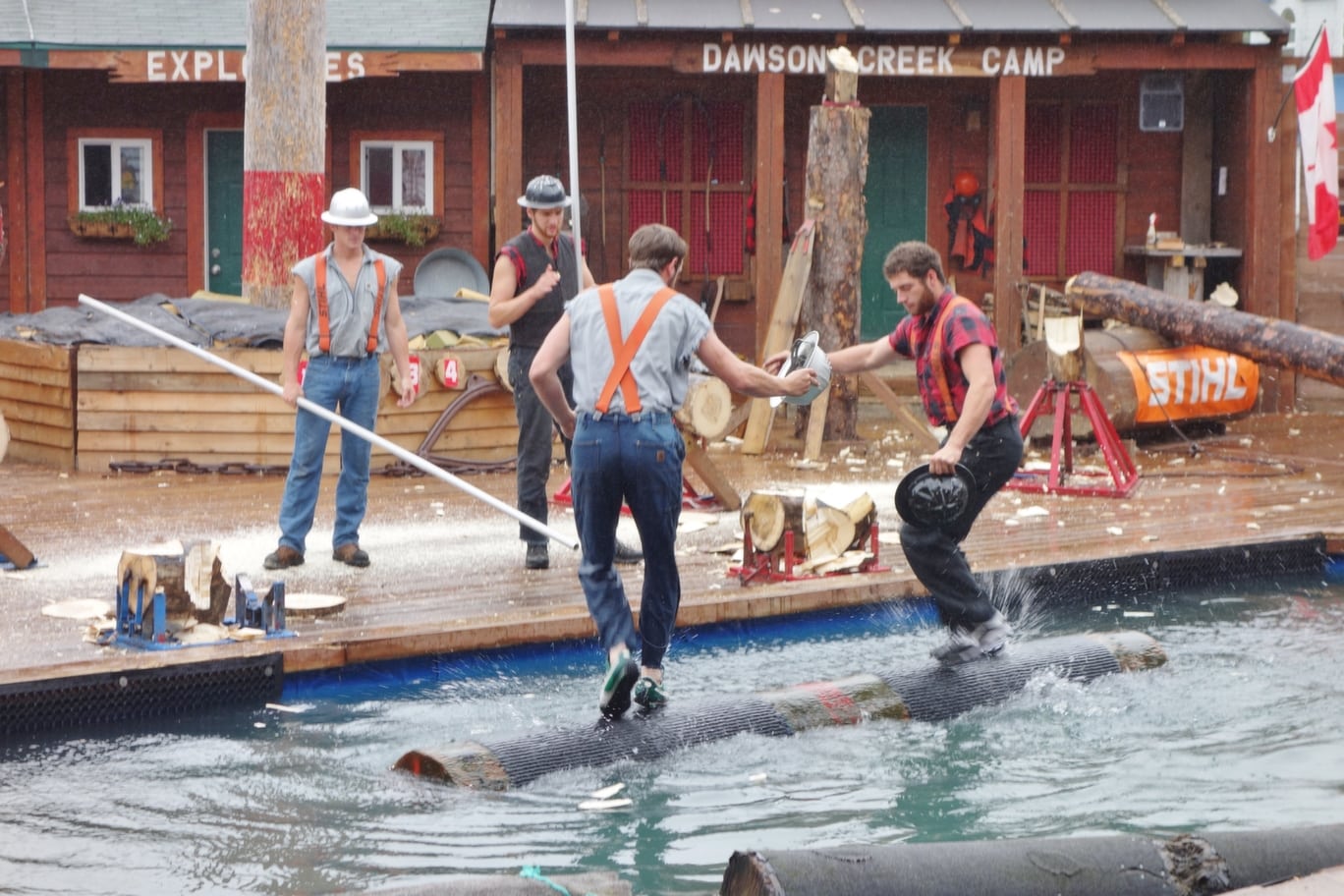 This event takes place in a covered and heated pavilion to shelter you from the elements of this rainy city. You can choose to take in the event on your own or couple it with another exciting adventure on one of the many shore excursions offered in Ketchikan. The best part of The Great Alaskan Lumberjack Show is that you can even meet the lumberjacks and take photos with them after the show. Who wouldn't want to share this experience on social media? See our review here.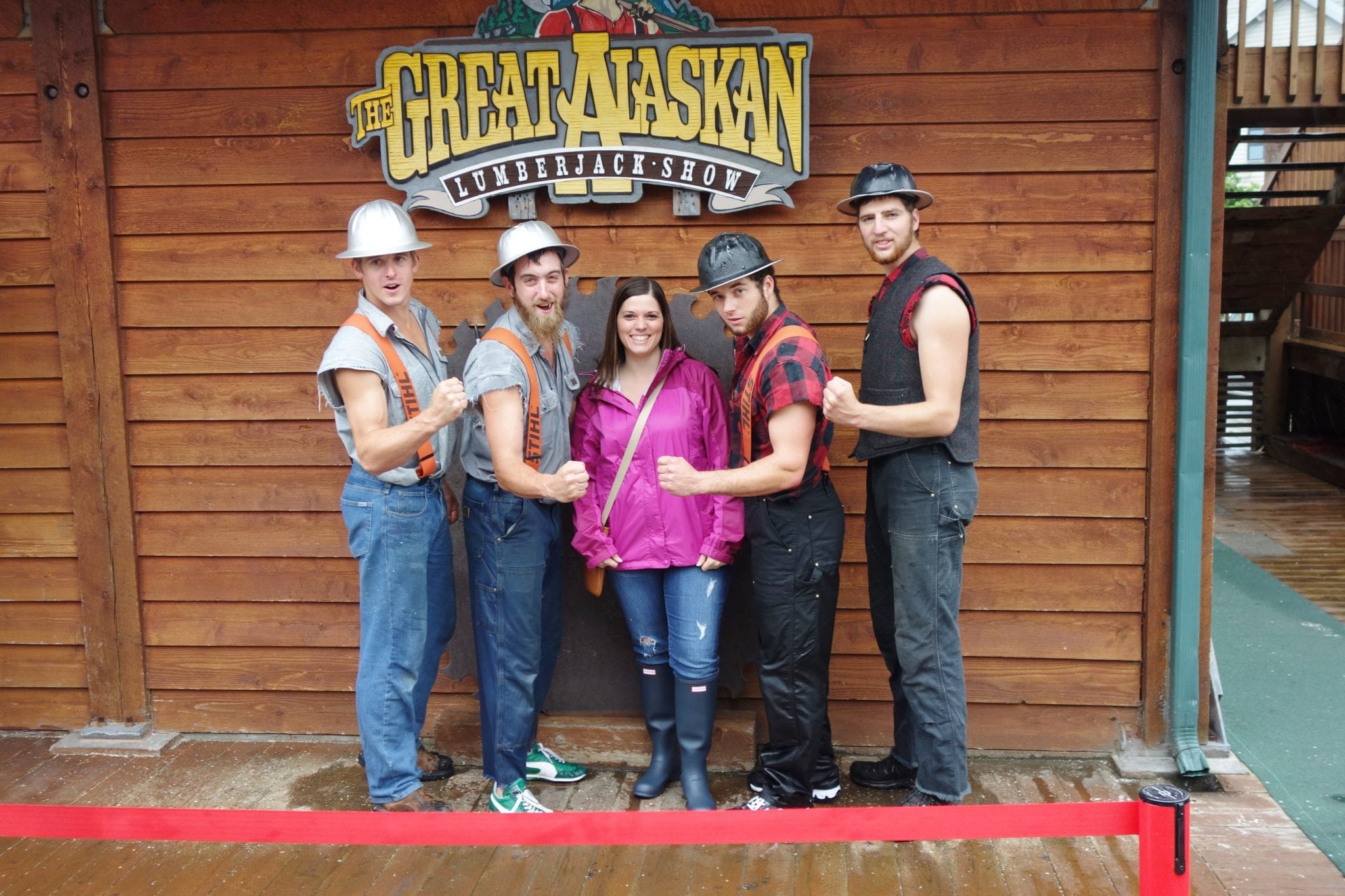 Take a Fishing Adventure
If you are looking for something unique during your visit, then an Alaska Crab Fisherman's Tour should be on your list of the top things to do in Ketchikan, Alaska on a cruise. You will get to experience what it's like to be an Alaskan fisherman as you become part of the crew onboard the Aleutian Ballad. That's right, you will be on one of the fishing vessels featured in the Discovery Channel's Deadliest Catch television show. Of course, your boat will remain in calm waters, so no need to worry about the rough waves or seasickness.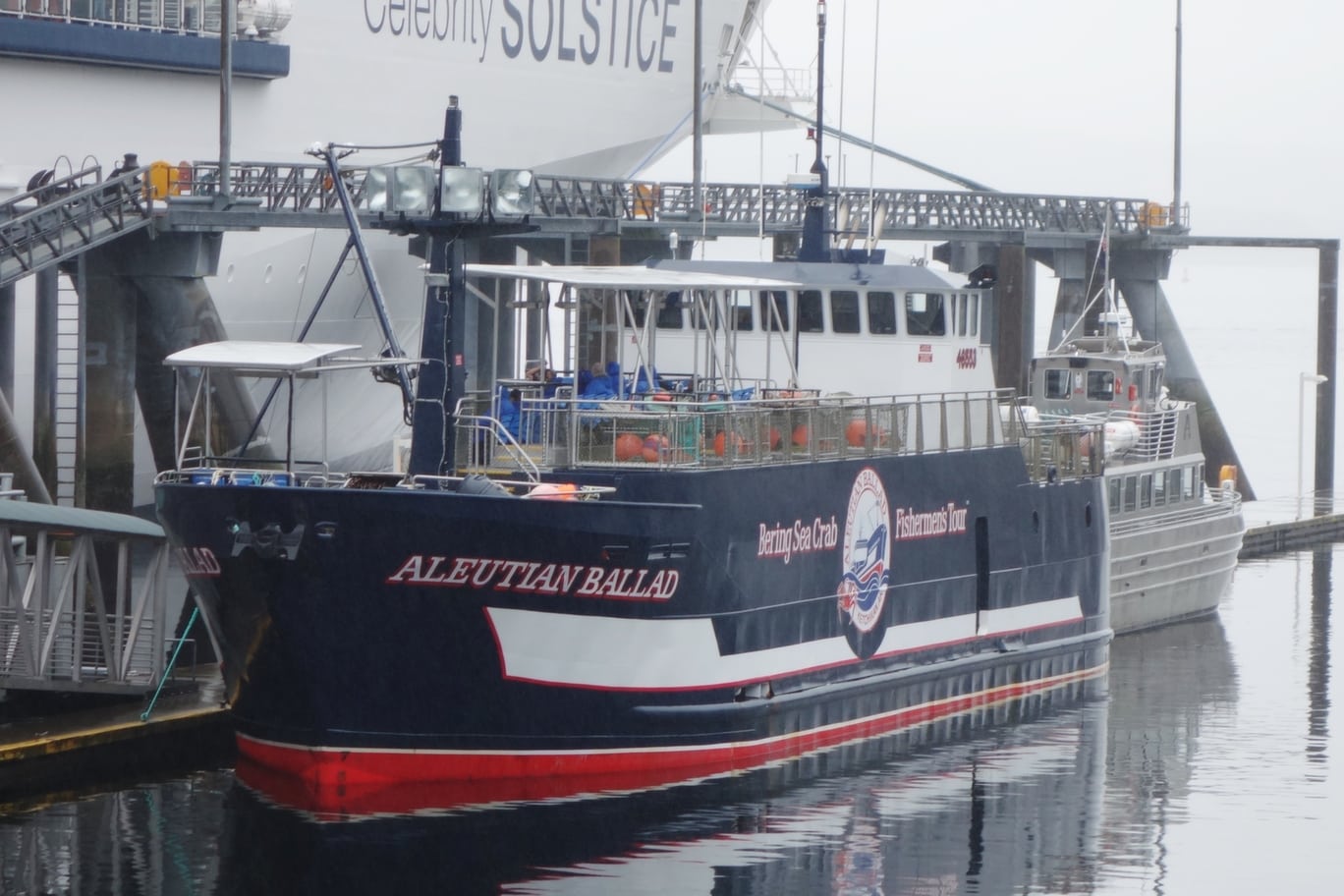 The Aleutian Ballad is docked right near the cruise ships and is offered as a featured excursion from most major cruise lines, so hop onboard and enjoy the experience. During your journey to the fishing grounds, you will learn a bit of the vessel's history including her time spent crab fishing on the notorious Bering Sea. Also, be on the lookout for wildlife.  Once the ship reaches the fishing area, the crew will haul a catch onto the ship, so you can see, takes pictures, and even interact with the crabs, octopuses, and other sea creatures. This is truly one Alaskan adventure that you don't want to miss.
Comments
Do you agree with our list of the Top Things to Do in Ketchikan, Alaska on a cruise? What are your favorite activities when visiting this popular port of call? Drop us an anchor below to share your experiences and help your fellow cruisers make the most of their visit way up north to Alaska!