Most cruises include at least one evening designated as "formal night" or "elegant night," but what exactly is formal night on a cruise? Does it mean you have to dust off (and pack!) your tuxedo or evening gown?
We dive into everything you need to know about a cruise formal night including what you should wear, how many formal nights you should expect on your voyage, and whether you're able to skip the fancy festivities altogether.
Call to Book Your Next Cruise Now: 1-855-228-5584!
To Dress Up or Not: Guide to What to Wear on Cruise Formal Night
What is a cruise formal night?
Formal night on a cruise ship is exactly as it sounds: passengers dress up in more formal clothing and enjoy a fancier-than-usual dinner menu in the ship's main dining rooms. Some cruise lines up the ante as far as décor is concerned, too, providing more elegant table settings to add to the experience.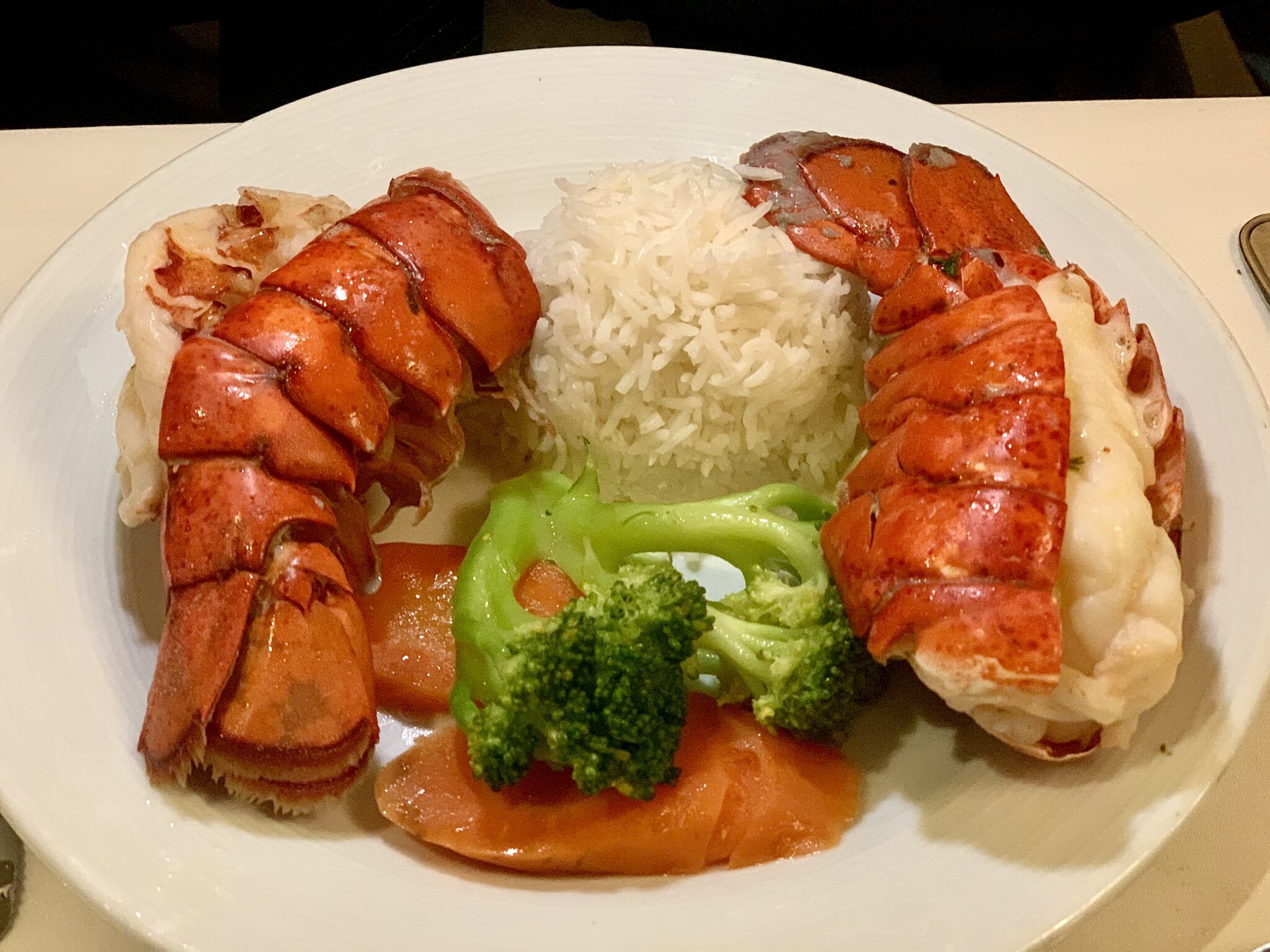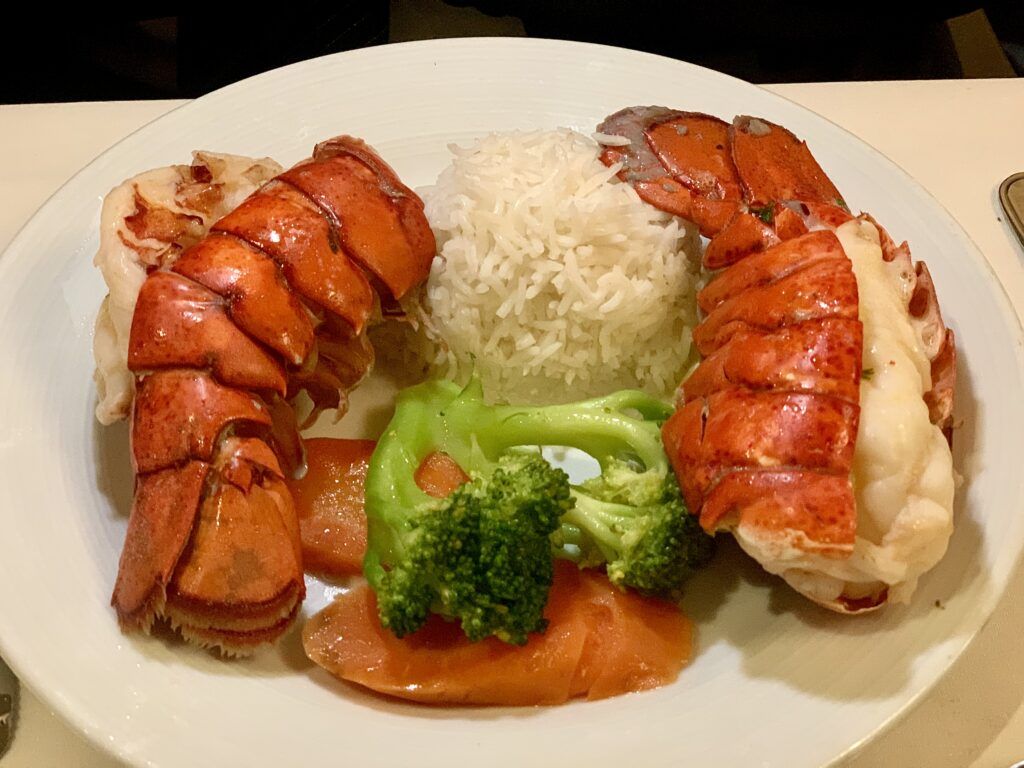 Guests often look forward to formal night due to the inclusion of lobster and other elevated dishes on the menu across different cruise lines, and many also love the chance to dress in some of their best clothing that otherwise wouldn't often be worn. On some cruise lines, formal night is also the chance to have your photo taken with the captain of the ship.
What should I wear on formal night?
Each cruise line has its own definition of what formal night attire entails, so to give you an idea here's what a few cruise lines say you should wear.
Of its "Evening Chic" nights (the line's term for formal night), Celebrity says "Evening Chic means you dress to impress, glamorous and sophisticated in your own way, with a cocktail dress, skirt, slacks, or designer jean, an elegant dress top or blazer—some guests even pack a tuxedo or gown for onboard photos."
Carnival: "If you want to attend a 'cruise elegant' evening, bring a fancier, more formal outfit. Men can wear suits or dress slacks with a sport coat and dress shirt. For women, cocktail dresses, pantsuits or elegant skirts and blouses are appropriate. Some guests like to go all out with a tuxedo or ball gown."
Royal Caribbean: "Think of our formal dress code as a night out in your best black-tie look — suits and ties, tuxedos, cocktail dresses or evening gowns are all acceptable options."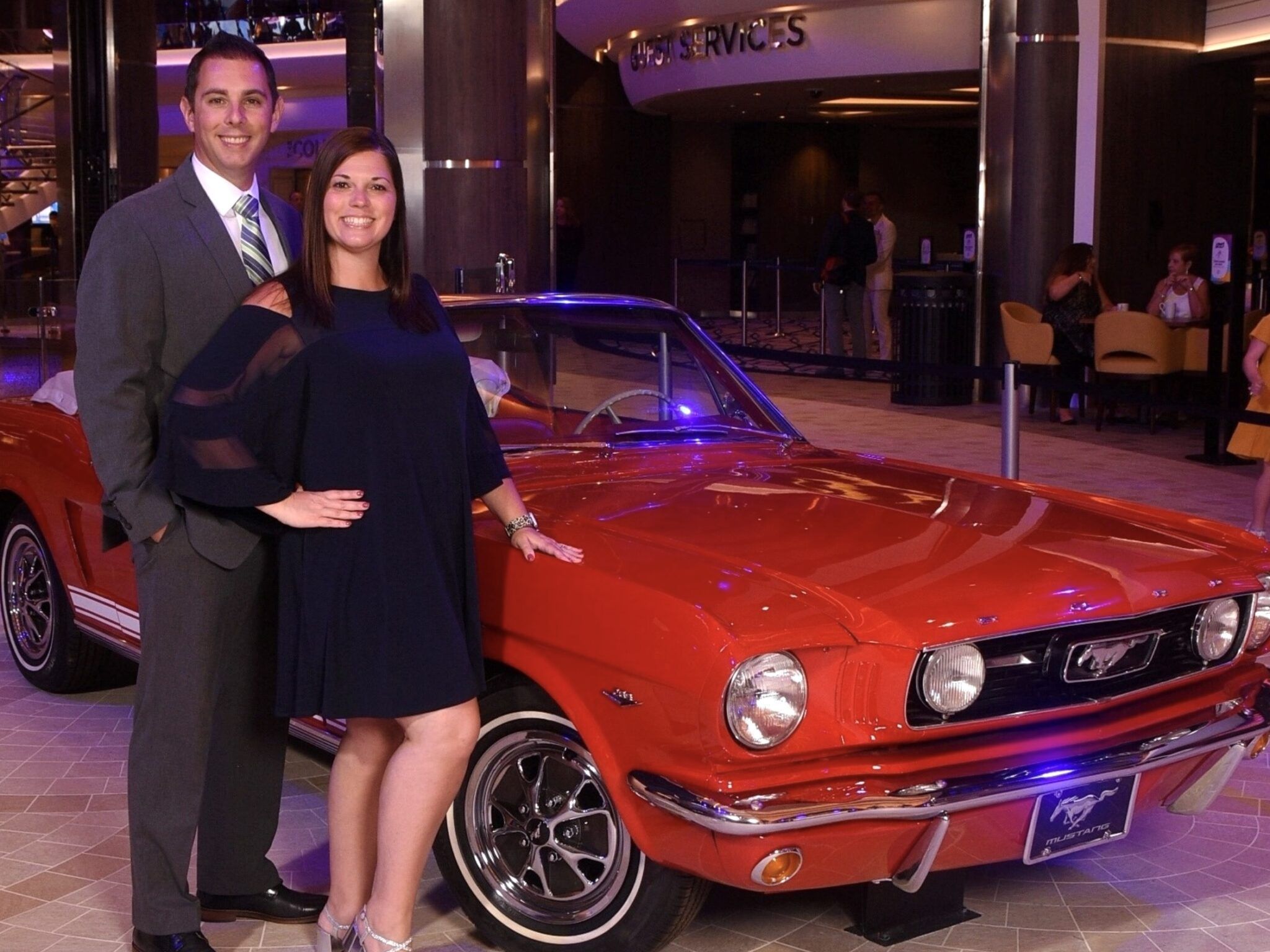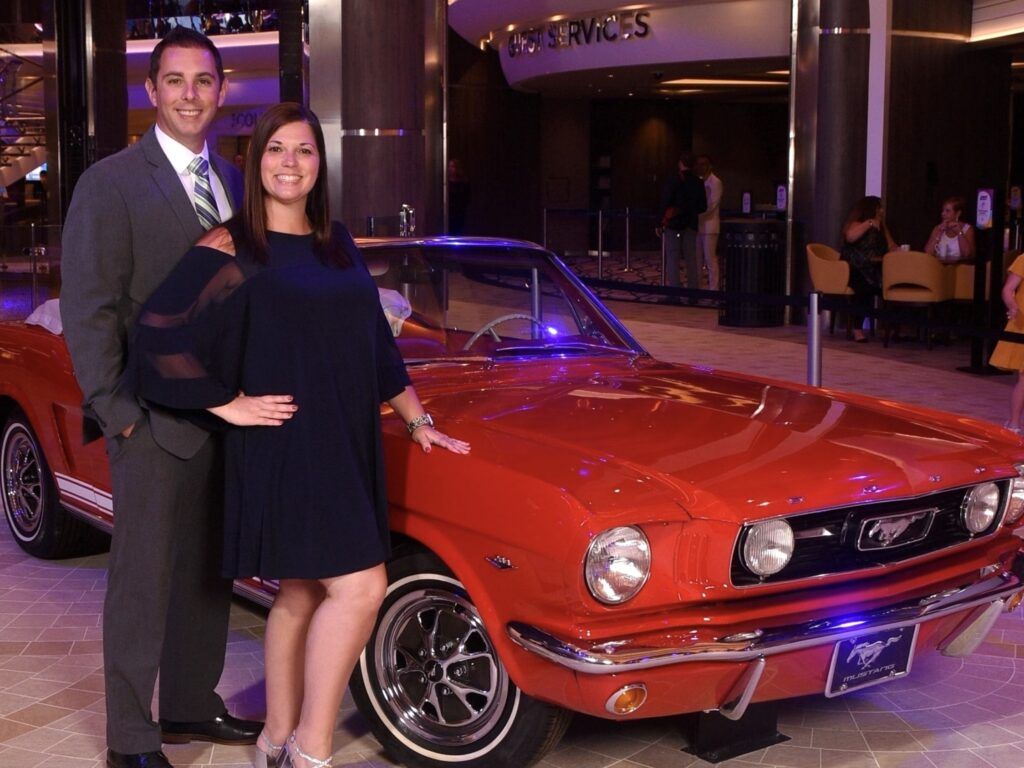 Here are some general guidelines you can use to get an idea of what to pack for formal night, no matter the cruise line:
Guidelines For Men
dress shirt, pants, and sport coat
Suit and tie
Tuxedo
Avoid Wearing: Shorts, light-wash or ripped jeans, t-shirts, casual sneakers, sandals, baseball caps
Guidelines For Women
Cocktail dress
Evening gown
Elegant skirt and top
Pantsuit/dress pants and blazer
Elegant jumpsuit
Avoid Wearing: Shorts, jeans, flip-flops, sneakers, t-shirts, baseball caps
How will I know when it's formal night?
If your cruise line has an app, it should indicate that it's formal night on the daily activities schedule and possibly also on the main dining room menus section. If you get a paper daily schedule, it will include formal night information.
Chances are good that your cruise director will also make an announcement (or several) throughout the day reminding everyone on the ship that they should dress to impress when heading to dinner in the main dining room that night.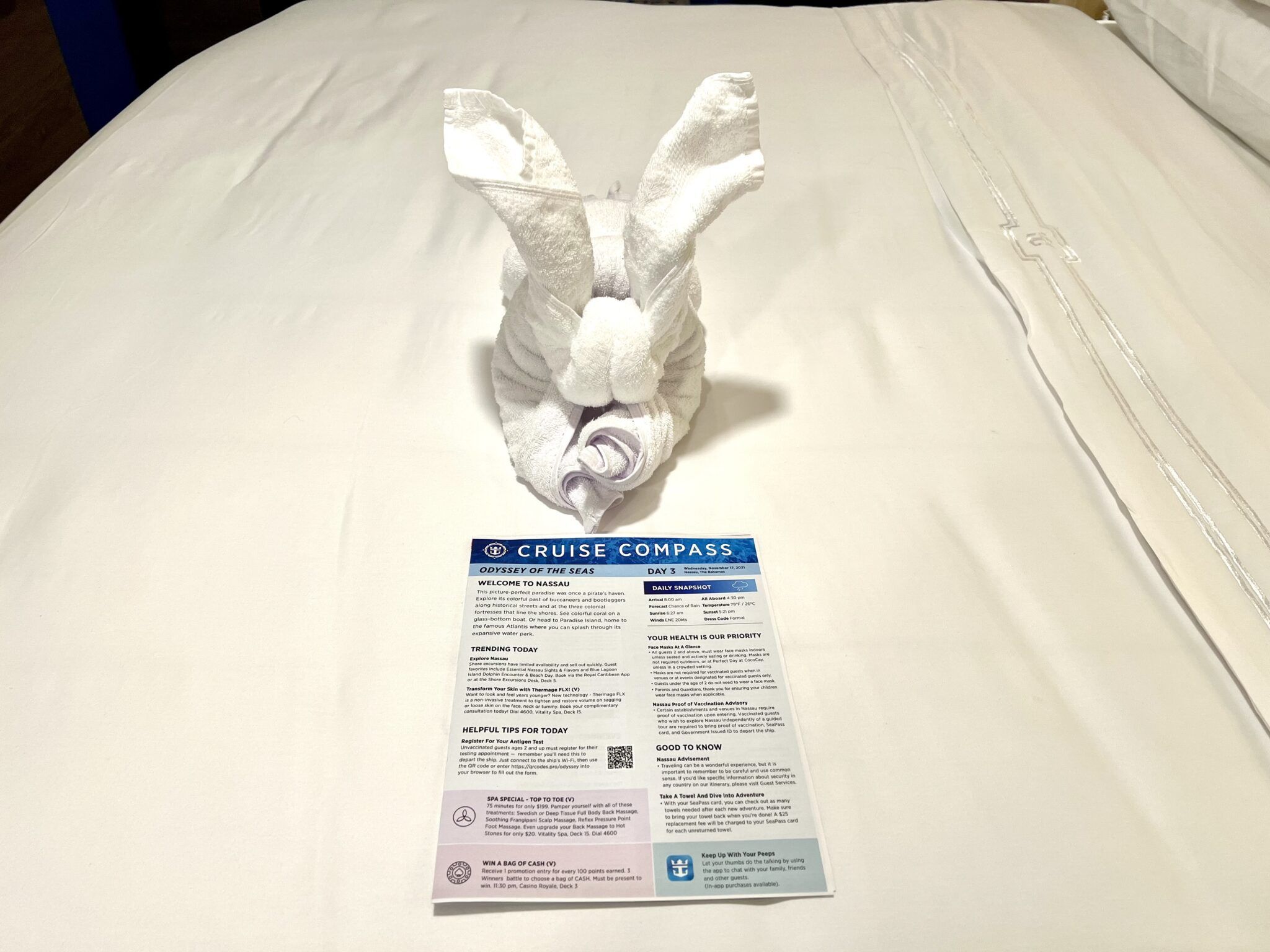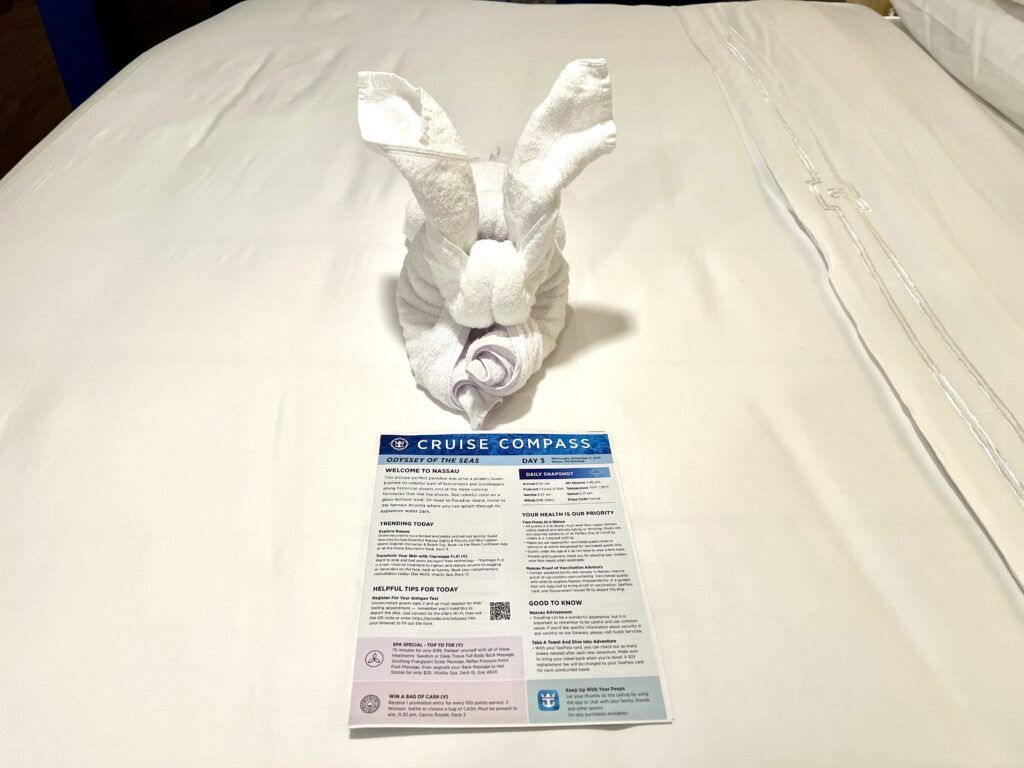 EXCLUSIVE SAVINGS: Get Deals on Your Next Cruise!
Can you skip formal night on a cruise?
You absolutely can skip formal night if you so desire during your cruise. After all, it's your vacation! If you want to dress in a t-shirt and shorts for all of your meals each day, the buffet is available for dinner on most cruise lines, and there may be some other quick-casual venues to check out as well. Room service is also an option.
If you're worried because you don't own any traditional "formal night" attire and don't want to purchase new clothes just for your cruise, don't fret. Even though the guidelines suggest that guests dress more formally on formal night — and some passengers really do go all-out — chances are good that many pieces of clothing that you'd normally wear to dinner will be allowed on formal night as well.
Though some guests will dress up in tuxedos and evening gowns, this is not the standard and you certainly don't have to be that fancy.
Which cruise lines have formal nights?
The former definition of "formal night" doesn't apply to most cruise lines nowadays, as many brands have relaxed their dress code rules even for the most elegant evenings of a cruise. Now, you'll see many different terms for a cruise line's more formal nights, including Norwegian Cruise Line's "Norwegian's Night Out," Disney Cruise Line's "Dress Up Night," and Celebrity Cruises' "Evening Chic."
However, the premise is essentially the same: these are the more formal nights of a cruise where guests should expect to step it up when it comes to their attire in the main dining rooms.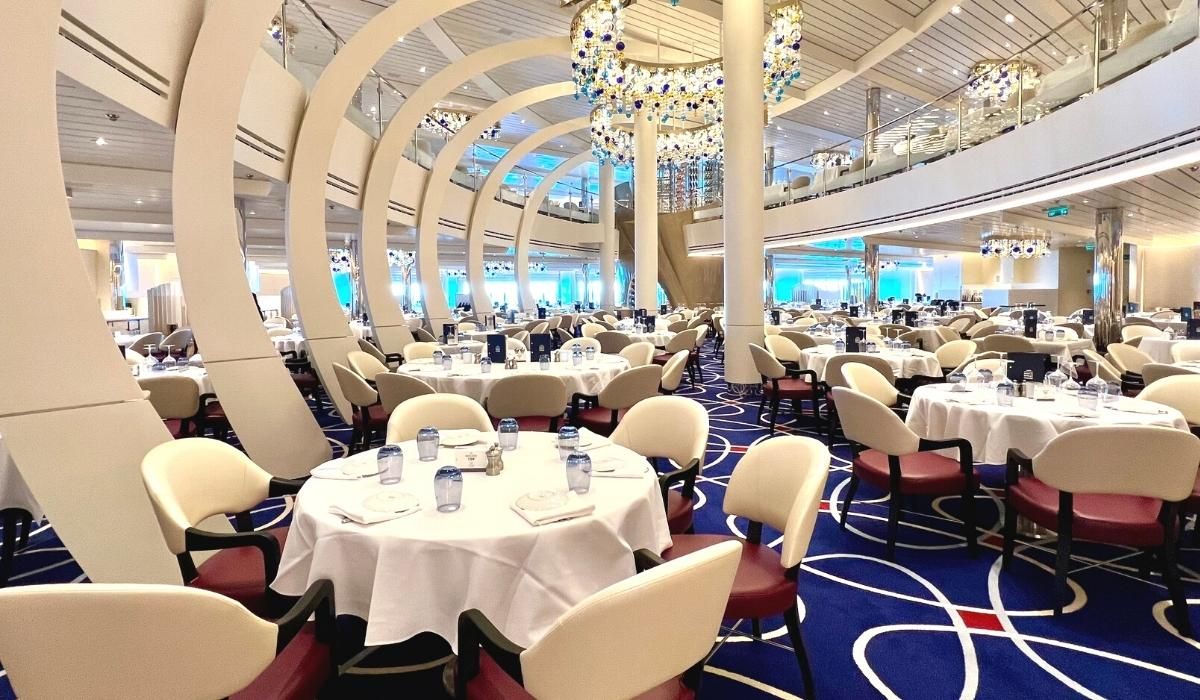 So, do all cruises have a formal night? Most have some form of a more elegant evening, but not all. In addition to the three cruise lines mentioned above, other brands that have formal night(s) include Princess Cruises, Royal Caribbean, Carnival with its "Elegant Nights," Holland America's "Gala Nights," MSC Cruises' "Elegant Nights," Cunard's "Gala Evenings," and P&O Cruises with its "Celebration Nights" or "Black Tie Nights."
Luxury cruise brands Regent Seven Seas Cruises and Silversea Cruises have formal optional evenings, meaning the ship does designate certain evenings as "formal night" but guests who do not wish to participate are perfectly fine if they choose not to.
Cruise lines that pointedly don't offer any formal nights during their sailings include Oceania Cruises, Viking, and Virgin Voyages.
How many formal nights are on a cruise?
The number of formal nights on a given cruise will depend on the length of the cruise and the cruise line you're sailing. With that being said, here's a general guideline of what you can expect (but check your specific cruise line for the exact answer).
A five-night cruise or shorter will likely have one formal night. How many formal nights are on a seven-day cruise? Expect two on a six to eight-day voyage, and two or three on a voyage that's nine to 13 days long. If you're on a two-week cruise or longer, plan for at least three to four formal nights or more.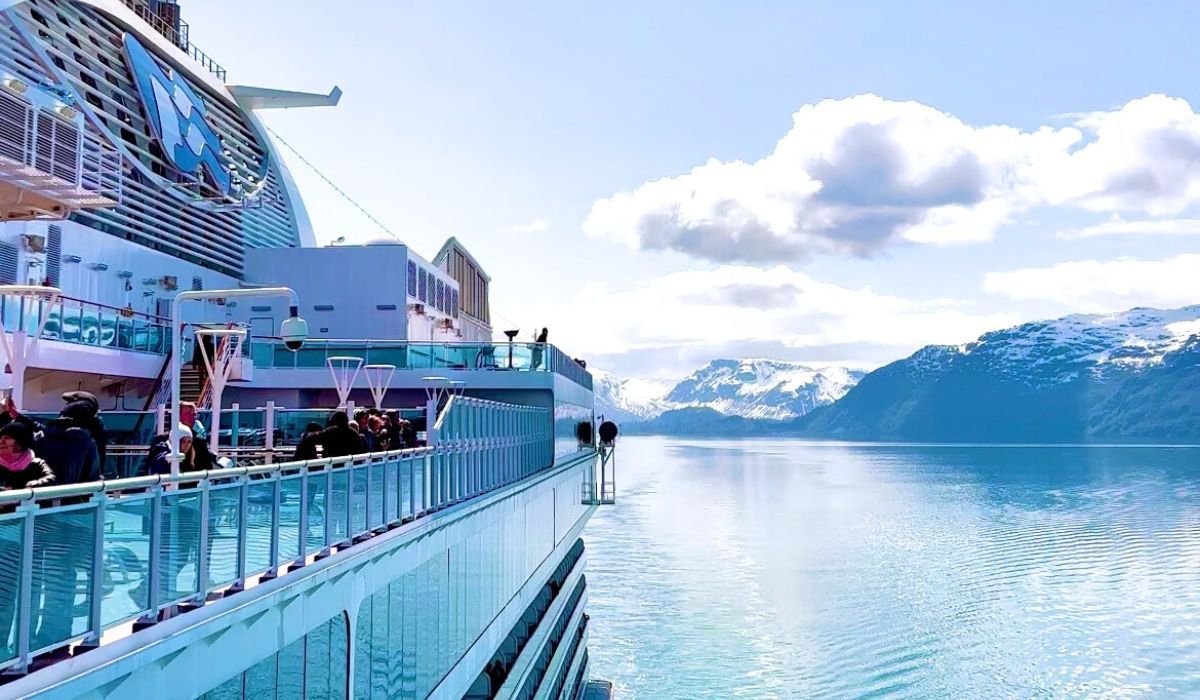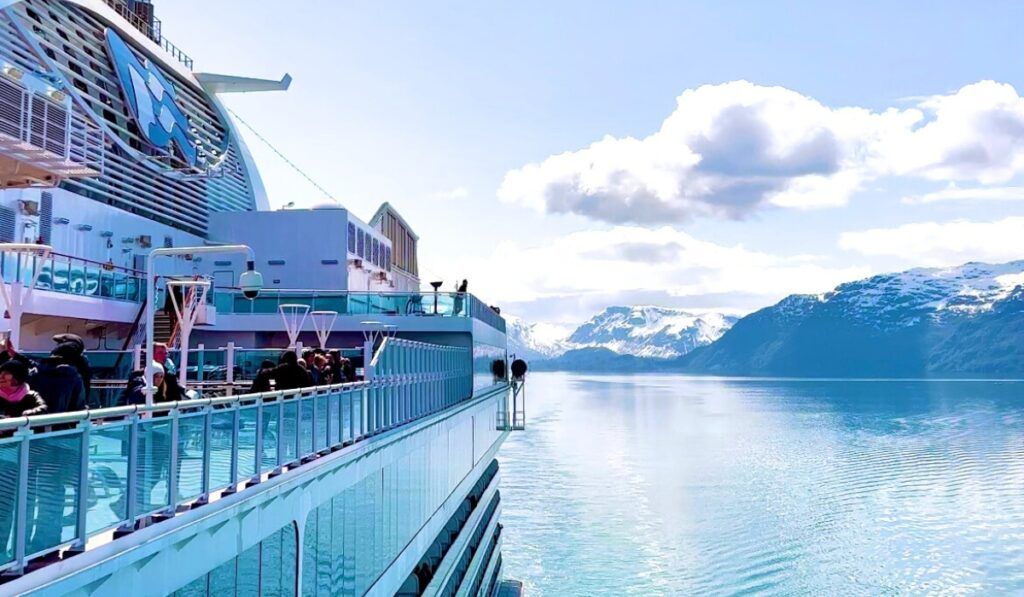 If you're wondering what night formal night is on a cruise, that will also vary depending on your cruise line and itinerary. Many cruise lines have formal night on night two. If you're taking a seven-night cruise, the second formal night might be the second-to-last evening of the sailing.
Multiple factors such as which days are sea days vs. port days come into play when cruise lines determine formal nights on a cruise, so even if you take a similar voyage on the same cruise line the exact days for formal night may change.
Do I have to dress up in other venues on formal night?
The attire guidelines for formal night generally only apply to dinner in the ship's main dining rooms or main "restaurants." However, it's important to keep in mind that other venues may have their own dress codes that you should adhere to, especially the sit-down specialty restaurants. Some will be more casual, but others may require guests to keep to a more elegant dress code.
As we mentioned above, if you don't want to change out of your shorts and t-shirt on formal night (or any other night of the cruise), the buffet is a great dinnertime option.
BOOK NOW: Get Exclusive Offers on Cruises!
How should I dress in the main dining room on other evenings?
On non-formal nights, dinner in the main dining room should be what most people consider "smart casual." For men, this means things like nice jeans, slacks, and dress shorts along with button up or polo shirts. Women can wear things like casual dresses and skirts; dress pants, shorts, and shirts; nicer jumpsuits or rompers; sundresses; and nice jeans.
You should avoid wearing beach sandals, gym clothes, cut-off jeans, casual shorts and t-shirts, and bathing suits in the main restaurants.
Comments
Did you find this guide to what to wear on cruise formal night helpful? Do you still love to dress up for these elegant evenings? Drop us an anchor below to share your thoughts on formal night on a cruise.