SCROLL DOWN TO WATCH OUR LATEST CRUISE VIDEO OF VIKING JUPITER!
The newest ocean ship in Viking Cruises fleet, Viking Jupiter offers a variety of cruises to Northern Europe and the Mediterranean. A replica of its five sister ships, this vessel also features several similarities of the brand's river ships. The Princess and I have just returned from 8 nights onboard this newly minted ship and give you our honest feedback in this Viking Jupiter Ship Scorecard Review.
Please note, Viking Ocean Cruises is a luxury brand. We have taken this into account when rating the ship on the categories below. With that said, we admittedly did have higher expectations than we typically do when sailing on a contemporary cruise line.


Embarkation/Disembarkation
Met Expectations
Embarkation was a bit different than we are accustomed to with larger cruise ships. It occurred in a tent located in front of the vessel as there was no terminal in our departure port of Stockholm, Sweden. Still, we were from the bus transfer, checked-in, and onboard with a glass of champagne in hand within 15 minutes.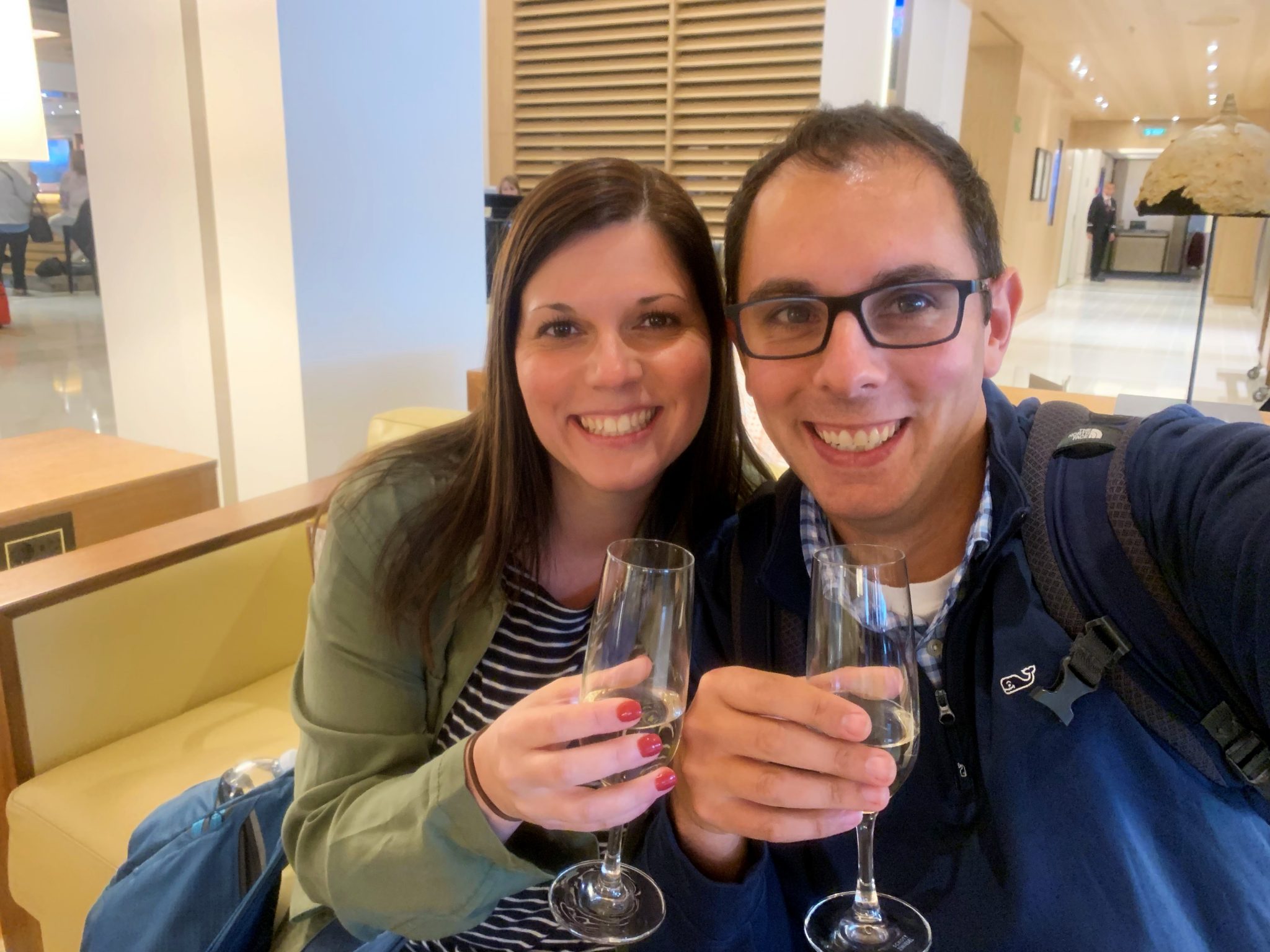 For this trip, there was no tendering involved. We docked at all 5 ports, and getting on and off the ship was effortless and well organized. Procedures were like any ocean cruise ship, with security processing passengers on and off the vessel. The one exception was Russia, where we needed to go through immigration. However, this too was efficient.
Our media group departed halfway through the Viking Homelands cruise, so disembarkation was slightly different for us. Therefore, it is difficult to rate the typical passenger experience.
Pool Deck
Met Expectations
As this was a "cold water cruise" with a very busy itinerary, we did not spend any time in the pools or hot tubs. Still, for a ship of this size, the Pool Deck was more than sufficient. The mid-ship pool on Deck 7 has a retractable roof, which remained closed for our entire trip. Therefore, any day could be a pool day on a Viking Ocean ship. Aft of the ship, there is also an infinity pool. It was a bit smaller than expected but did provide another option for sun worshipers to get some rays and amazing aft views. Of note, the thermal suite is also complimentary for all guests on Viking cruises, so there is an additional therapy pool located here as well to provide even more options for taking a dip.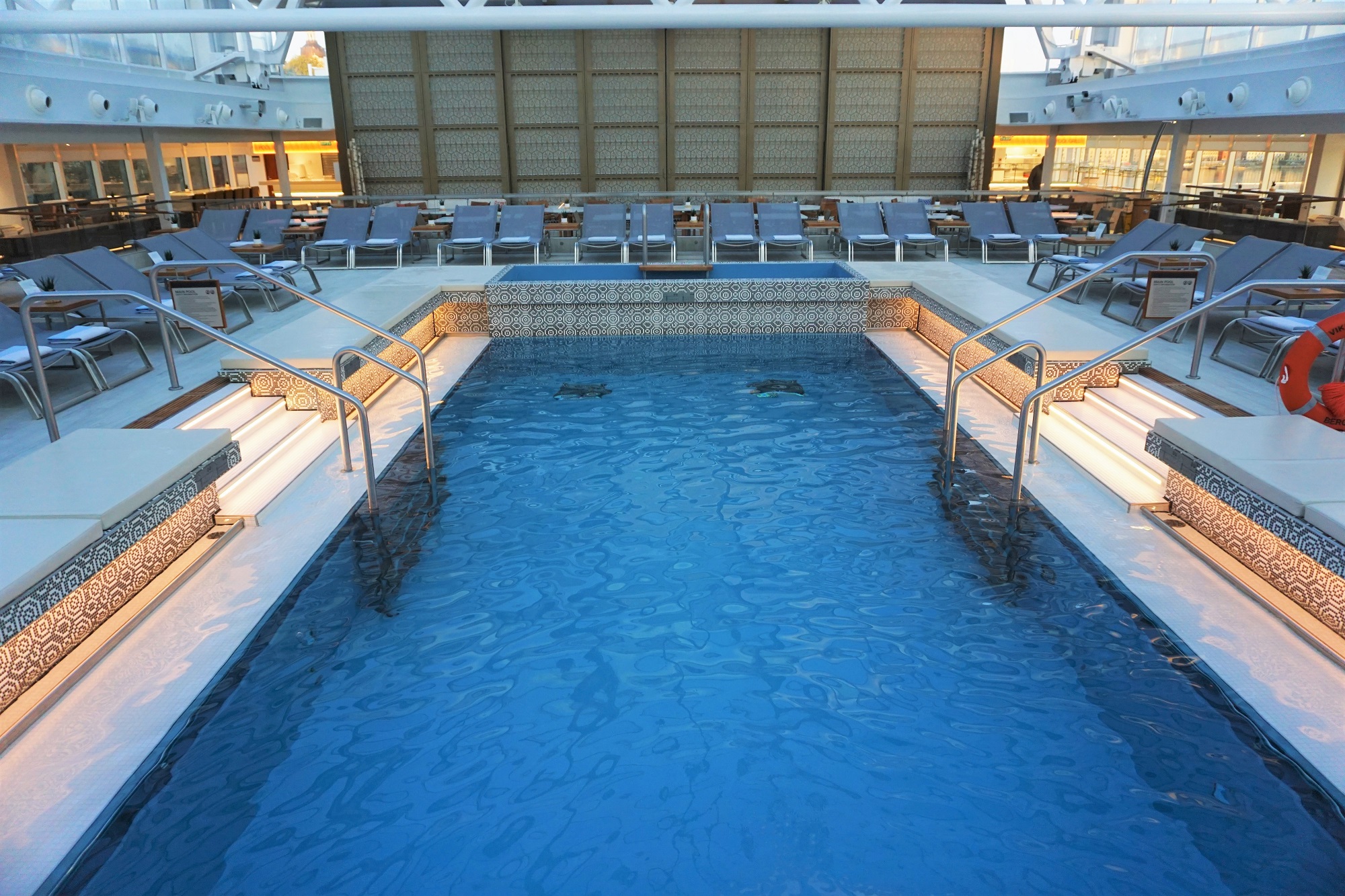 Sports Deck
Met Expectations
We will preface this by saying we did not have high expectations for this category. Unlike larger cruise ships with full sports courts and other amenities like rock climbing walls or ropes courses, the small outdoor sports area on Viking offers some relaxing pastimes. Among them are a putting green (NOT a mini-golf course), lawn bowling, table tennis, and shuffleboard. Given the clientele, as well as the line's focus on destinations, these additional activities are a nice touch to break up your day weather permitting. A jogging/walking track is located on deck two and circles most of the ship offering another outdoor option for some cardio.
Service
Exceeded Expectations
Yes, you would expect friendly and attentive service on a luxury cruise ship. Still, the team on Viking Jupiter were the most personable and responsive cruise staff we have probably ever had in over 30 cruises. No matter the venue or department, staff were always smiling and eager to help.
There were several bar servers who remembered our names, even when we didn't remember them! They were always quick to take orders and ask about our day. Though, service in the main dining room did resemble more of a mainstream cruise line, with longer wait times and staff appearing rushed.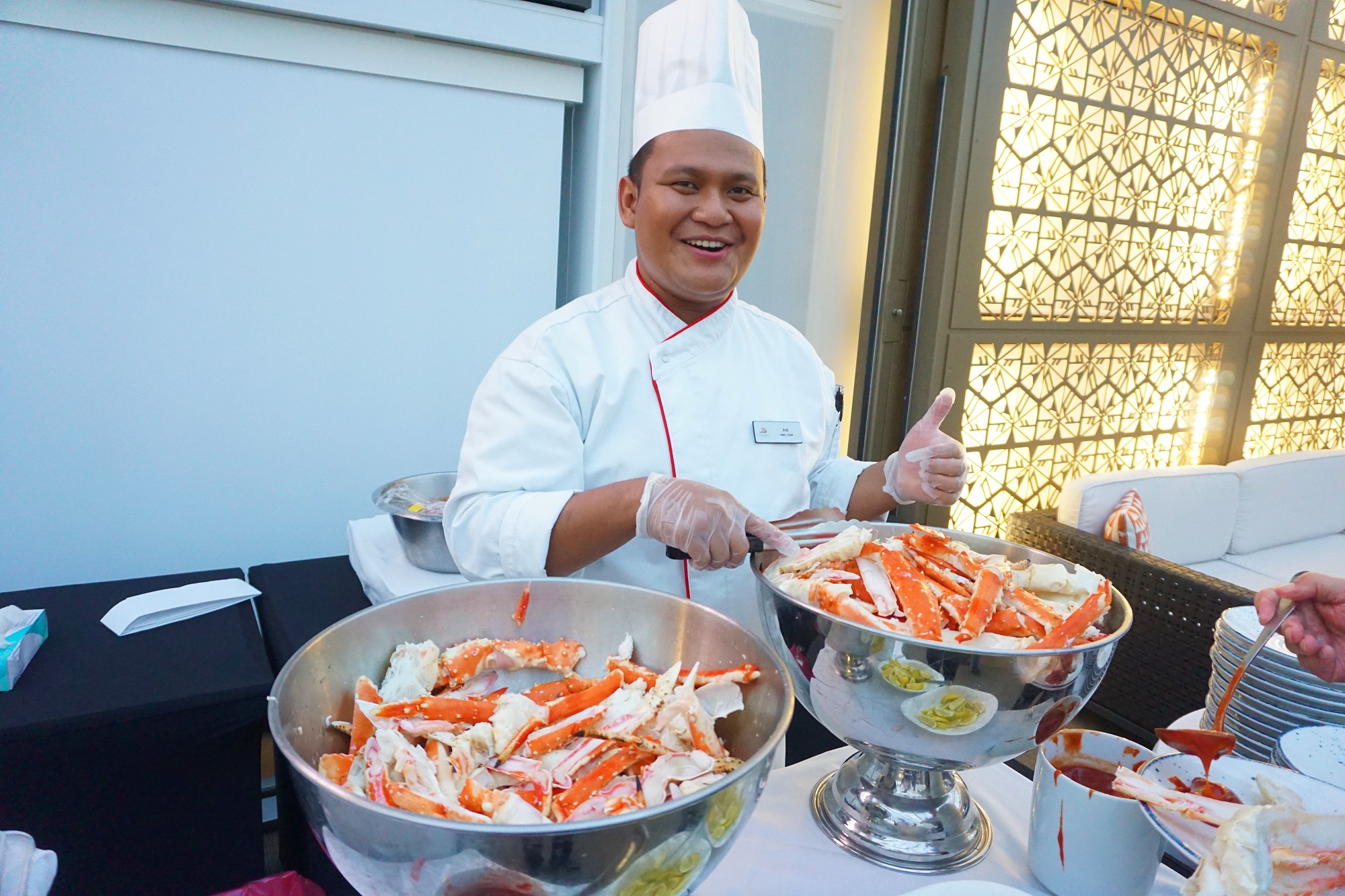 Our stateroom attendant Jackie was also excellent. She referred to us by name from Day 1, and was like a ninja making up our room no matter what time we left in the morning or headed out for dinner.
Daily Activities
Met Expectations
There was only one sea day during the 8 days we were onboard the ship. Still, when compared to contemporary cruise lines, there were less daytime activities occurring. As part of the cruise fare, Viking Ocean cruises includes one complimentary tour at each port of call. These tours were often bus tours or walking tours of the city centers. If you consider this part of the daily activities, then it's a win.
Related Post: What is Included in Viking Ocean Cruises
While somewhat limited, Viking cruisers can still find enjoyable ways to spend their days. While normally an up-charge on other ships, the spa's thermal suite is complimentary and open every day. Also, there were three lecturers onboard- a historian, a cultural expert, and an astronomer who was a rocket scientist! The individuals gave talks on various subject matters during the day and early evening. Unfortunately, we never attended one as we were so busy ashore. Unique to Viking Jupiter (and Viking Orion), there is also a planetarium which offers three different "shows". We highly recommend checking them out!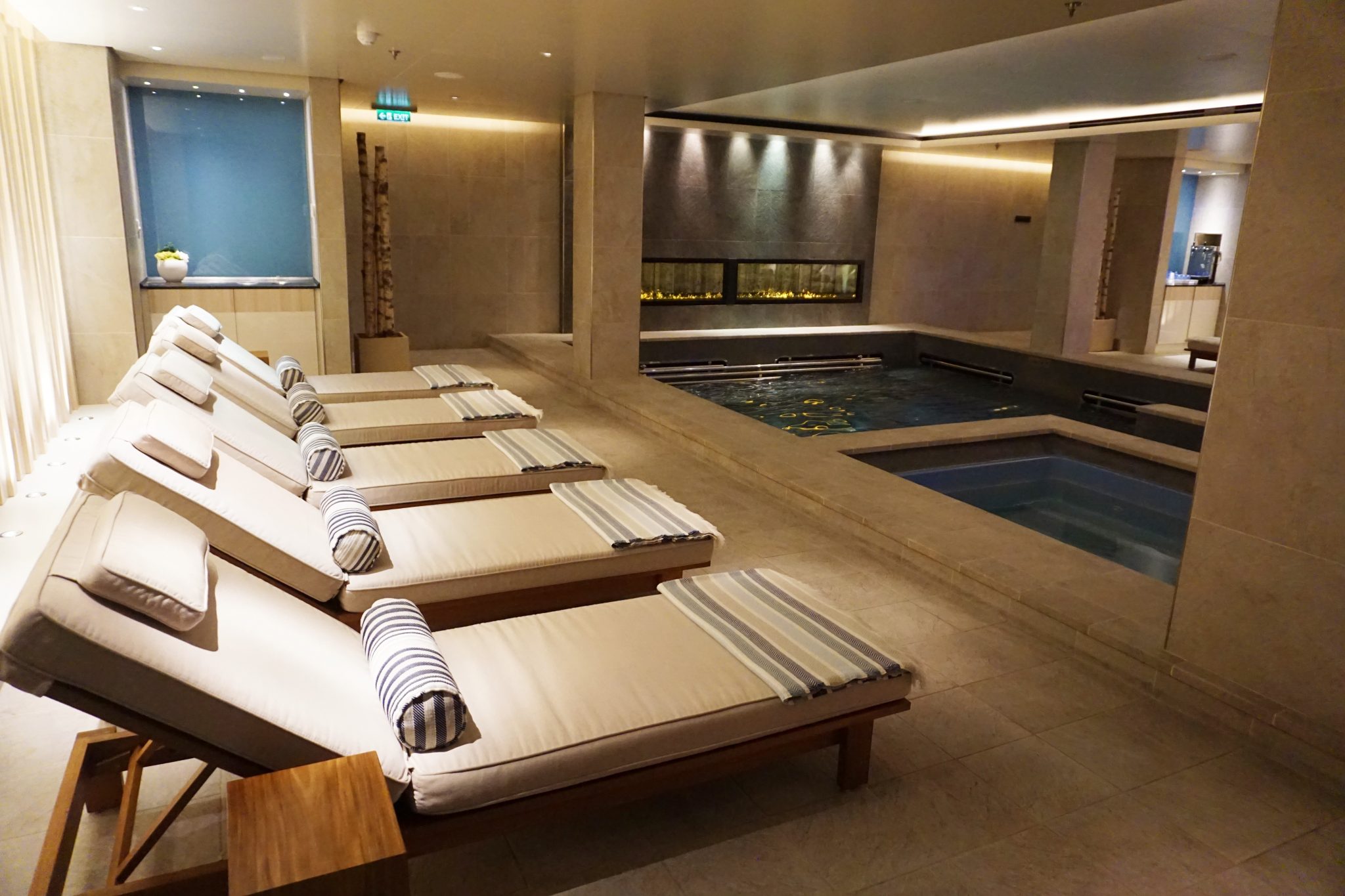 On the sea day, there were also typical offerings like trivia and alcohol tastings–which might be an up-charge.
Main Dining Room
Did Not Meet Expectations
Probably the only place where we felt that Viking Jupiter did not surpass other cruise lines was the main dining room. The Restaurant on Deck 2 offered a nightly menu often featuring a small selection of regional specialties (destination menu). Of course, there was also the classic menu including steak, chicken, and salmon, as well as other menu items that changed each evening. In our opinion, the food was on par with meals you would find on the much larger vessels, with the lobster being the one standout exception.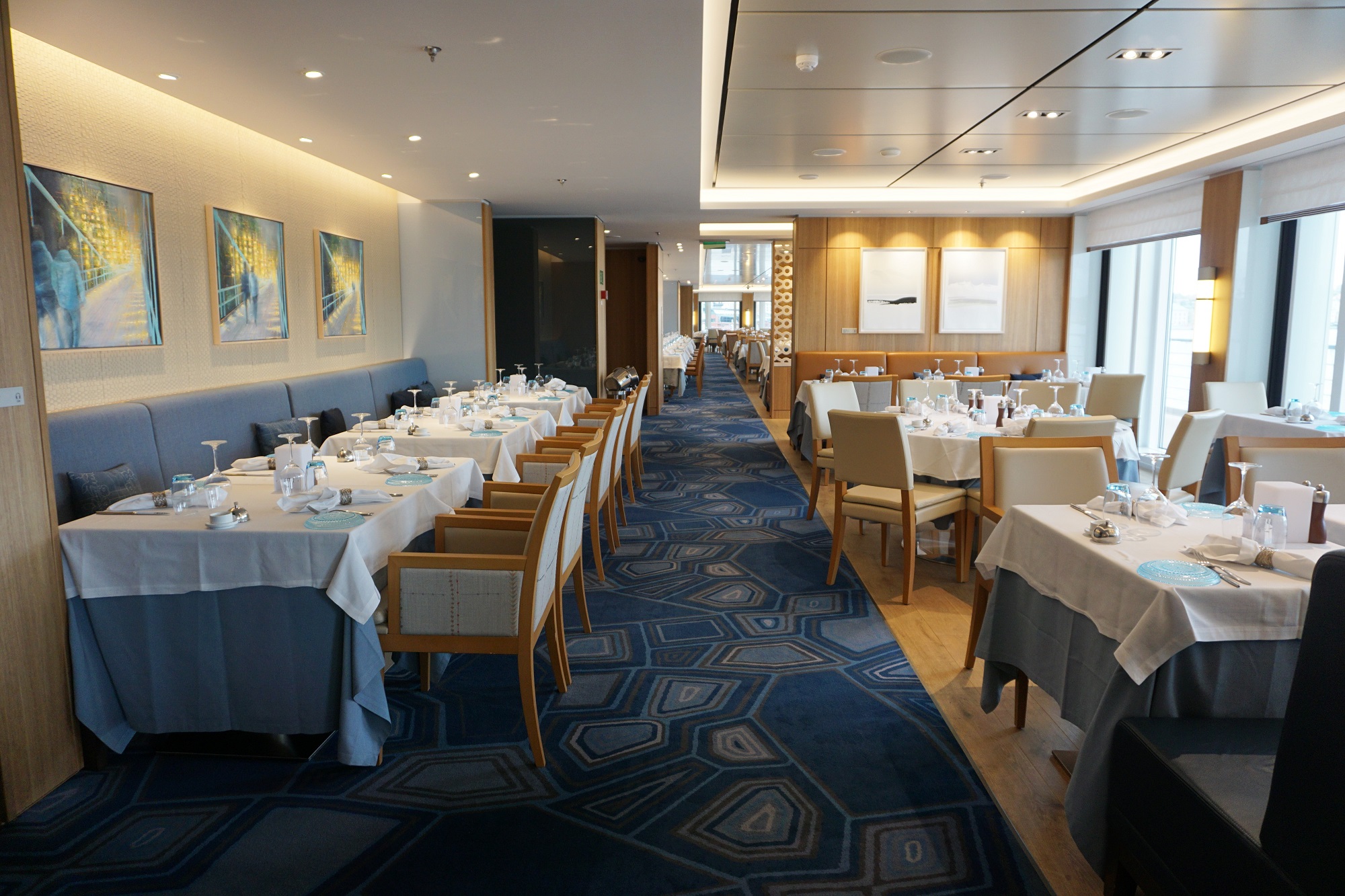 We did set the bar higher for this ship, but we found the main dining room was no better than our experiences with other cruise lines. The 3 times we dined at this venue, we were there for quite long, and the service seemed a bit slow and understaffed. In fact, we ate dinner twice in the buffet, which we almost never do (more on the buffet later).
Specialty Dining
Exceeded Expectations
The two specialty restaurants on Viking Jupiter, Manfredi's and Chef's Table, are certainly worthy upgrades to the main dining room. Both of these "specialty" restaurants are included in the price of the cruise fare with no additional up-charges, though reservations are highly recommended.
Our two dinners at Manfredi's were excellent. The venue delivered authentic, homemade Italian food that we would expect from a high end restaurant in the North End of Boston. Among the standouts were the freshly made bread, pasta, and the massive Chicken Parmesan.
Chef's Table offers a five course tasting menu with up to five different menus throughout the cruise. We only dined here once for the Xiang menu. Each course was well executed, and the chef was more than happy to accommodate the Princess' picky tastes. He created variations to the starters and a chicken entree option for her. The crispy prawns and wok fried beef (actually on the menu) were among my favorites. If we were on the full cruise, we would have definitely returned for one of the other themed evenings, knowing that the venue was willing to accommodate food preferences.
Casual Eats
Exceeded Expectations
While the main dining room was pretty typical, the various casual options on the ship were worthy of multiple visits. In many aspects, Viking Cruises focuses on quality over quantity. Where you will probably have more casual dining options on larger ships with varying quality of taste and preparation, the fewer casual venues on Viking Jupiter delivered every single time.
The World Cafe on Deck 7 is a cruise buffet but with some upscale food options. Each day and night, the menu provided plenty of different meats, pasta, and seafood that surpassed this New Englander's expectations. In fact, I found myself eating more seafood on this trip than I ever eat on a cruise.
The Viking Bar serves snacks throughout the day, which included open-faced sandwiches, breakfast pastries, and cookies that were hard to resist when ordering coffee. Other casual food options include the Pool Grill with freshly made burgers and Mamsen's with lighter fare, including some amazing custom waffles. The food at these venues was always fresh and well-prepared.
The chef also featured a few special occasions, including a well stocked seafood buffet on Night 2 on the Pool Deck and a sea day brunch with an impressive spread. Not to mention, room service is complimentary and available 24 hours a day.
Nighttime Activities and Entertainment
Met Expectations
Unlike the ships that we typically sail on which are destinations themselves, Viking ships are the backdrop to the destinations. Still, the cruise director Heather and her assistant Ian did provide some nightly entertainment that was pretty standard for a cruise. These activities included some aforementioned lectures, as well as port talks that featured background for upcoming stops.
In the main theater on Deck 2, there was one headliner act. This comedian magician had a British sense of humor and was surprisingly entertaining. The ship also featured a quartet of Viking singers in some production shows that were pretty standard including a Tribute to ABBA. Other entertainment included an Elvis tribute by the assistant cruise director Ian, some jaw-dropping opera by the cruise director Heather, a broadcast of a MET opera, and a local performance during our overnight in Russia.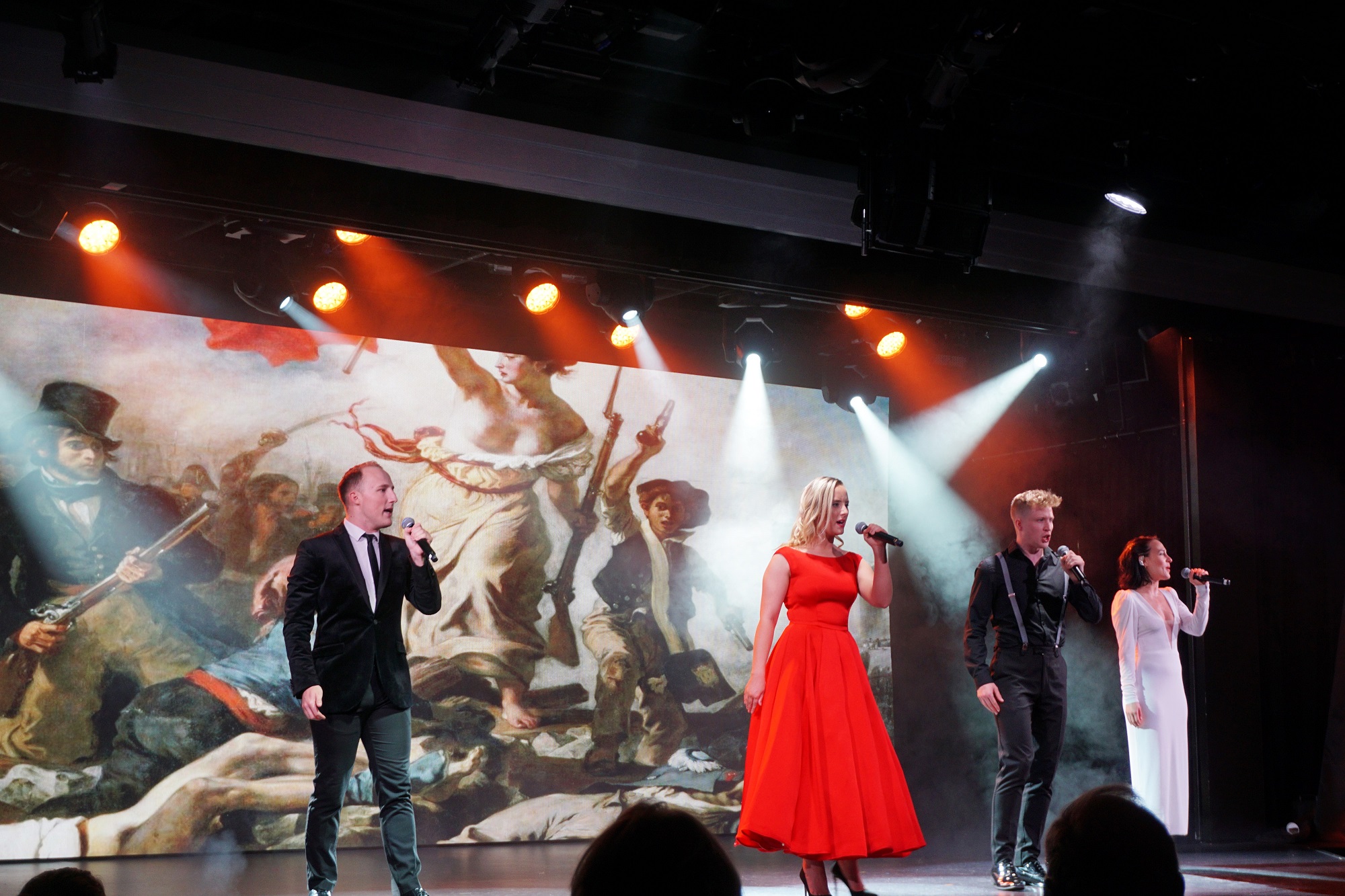 Like most cruise ships, there were also musical acts that played regularly in the different venues around the ship. A solo pianist and a cello and violin duo played in the Atrium and Explorers' Lounge offering backdrop music. Featured performers included the Viking Band and Matthew the acoustic guitarist. He was by far our favorite performer on the ship and ranks up there with our favorite cruise ship musicians.
Bars and Lounges
Met Expectations
This 48K gross ton ship is outfitted with 7 bars featuring mostly the same drink menu. The drinks are pretty typical cocktails like martinis, mixed drinks, and long drinks to keep everyone happy. Of course, you can still get a frozen pina colada or daiquiri.
Unique to Viking Ocean is the Wintergarden. This venue hosts afternoon tea with an assortment of light bites. We thought this was a nice touch but felt that the venue should be open more. Given that it is a decent sized space and has a bar, it seemed under-utilized. Finally, the only venue with a distinct specialty cocktail menu is the night club Torshavn. This venue is the late night scene with champagne cocktails.
At all of the bars and lounges, there was plenty of staff and drink service was prompt. Our go-to spots were the Viking Bar in the morning for espresso or midday for a drink and the Explorers' Lounge and Torshavn in the evenings.


Stateroom
Met Expectations
We stayed in a Deluxe Veranda stateroom (D2 category). The balcony was a good size with two chairs and a table that was perfect for watching sunrise or sunset. Other nice upgrades to the typical cruise ship cabin were the over-sized shower, heated floors in the bathroom, and the several outlets and USB ports on the desk and near the bed. In addition, Viking Cruises provides premium shower products that are regularly replaced by your stateroom attendant.
We felt the accommodations were comfortable but no bigger than staterooms on larger ships. Décor was stylish, yet functional. We had just enough storage between the closet and drawers. The desk was also adequate size. Overall, the cabin was well appointed and familiar, which was perfect for us.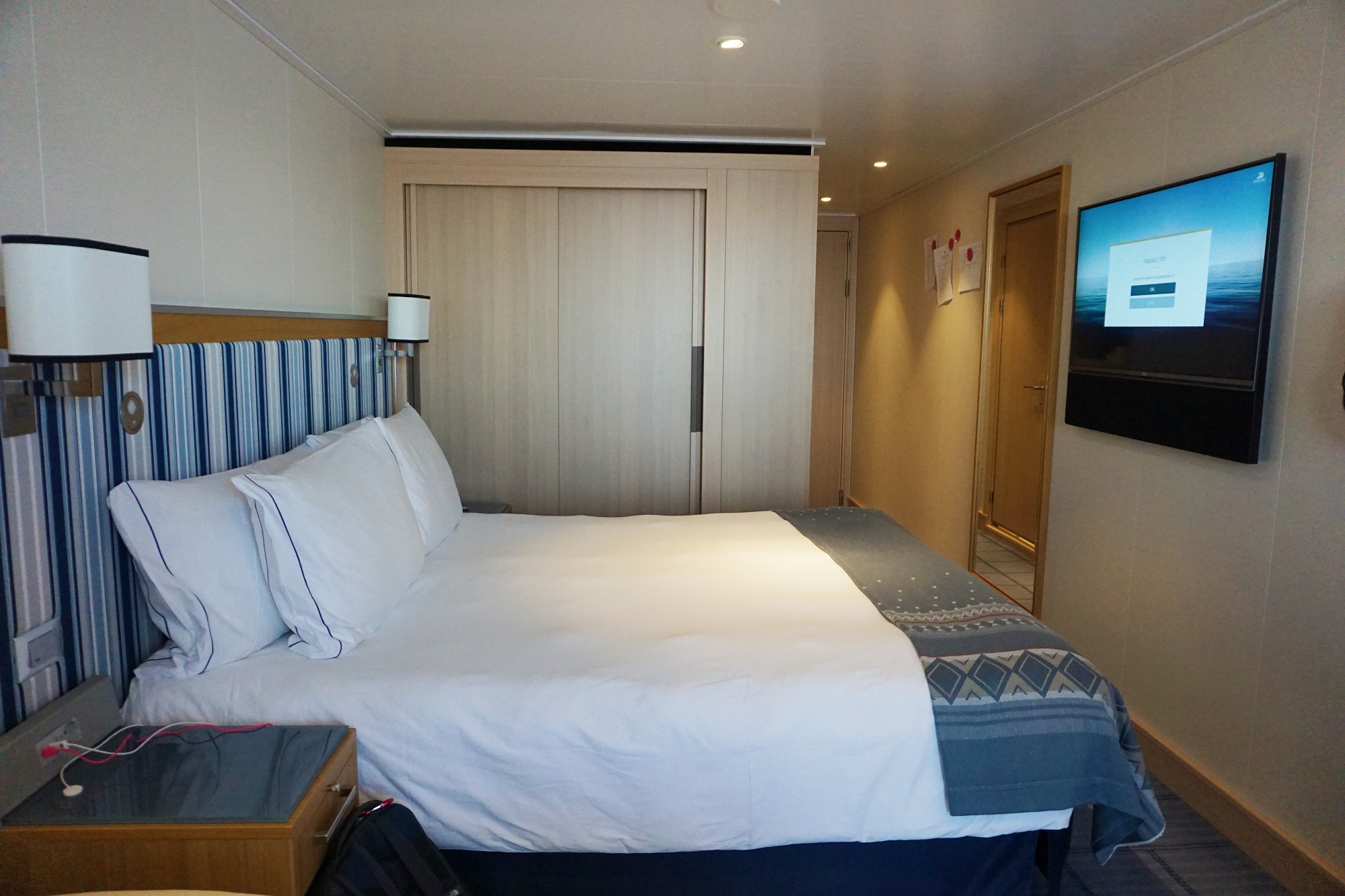 Crowd Control
Met Expectations
With only 900 passengers, and long days ashore, it often feels like you have the entire ship to yourself. The only time we experienced any crowds was during peak times at the buffet. Besides that, there were virtually no lines anywhere. Getting a table at the Restaurant was never a problem. Bar service was fast, and getting morning coffee or evening cocktails never took more than a few minutes. Getting seats at the talks and nighttime shows was not an issue either. Embarkation and getting on/off the ship at ports of call was quick and efficient. Viking appears to do a great job dispersing crowds and providing an enjoyable and stress-free atmosphere for all.
Viking Jupiter Overall
Met Expectations
Even though we expected a lot from Viking Cruises, we are happy to report that the cruise line delivered on all fronts with an immersive cruise experience. This was certainly not a cruise to lounge around the pool with a frozen drink. Viking Ocean Cruises focuses on destinations with a port intensive itinerary. Although, Viking Jupiter was certainly an elegant ship to call home for eight nights.
It is evident that the cruise line focuses on quality over quantity. While there were only a handful of bars and restaurants, most venues offered exquisitely executed food and well balanced drinks. In fact, the only time we felt like we were on a cruise ship was during dinner in the main dining room. Otherwise, the ship felt more like a luxury resort.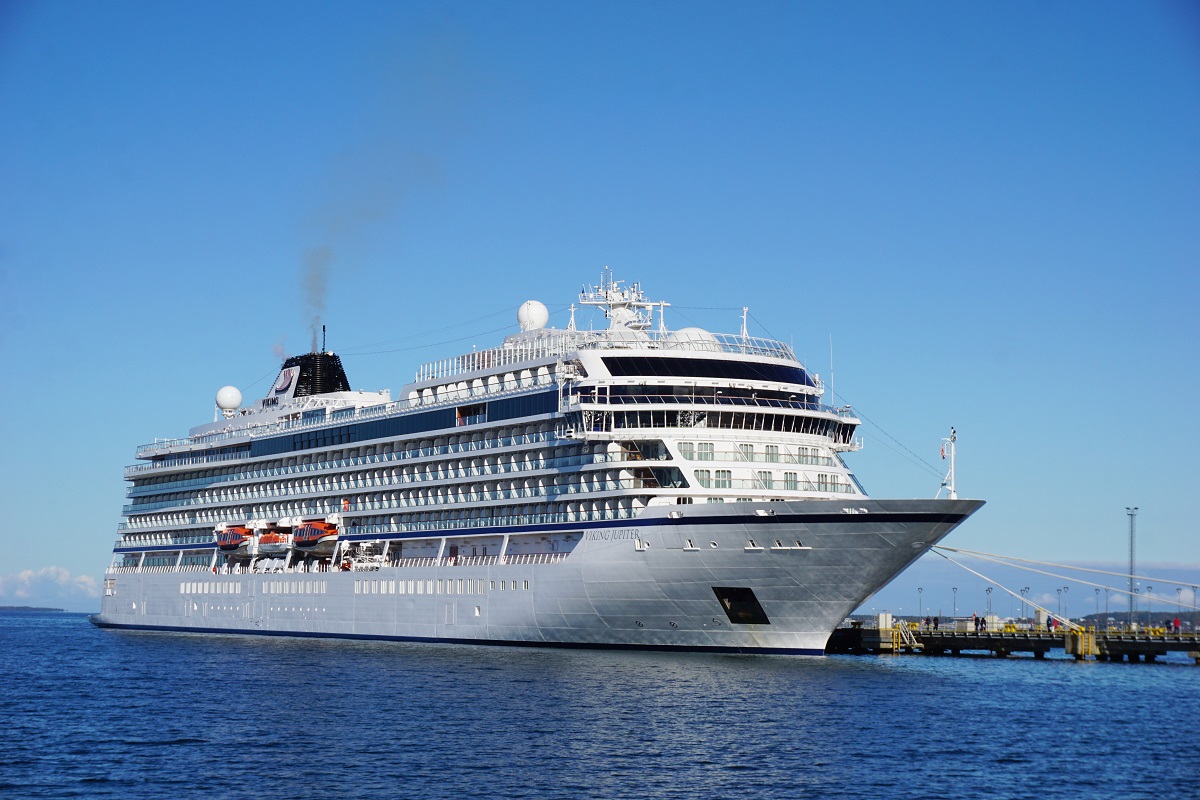 Viking Jupiter has a casual yet sophisticated feel, with functional public areas and simple elegance. Features like the Viking Heritage exhibit or the self-guided art tour make you feel less like you are on a cruise ship and more like you are part of a cultural journey.
We will admit that the cruise fare might give some travelers sticker shock. Although, keep in mind that quite a bit is included in the Viking Ocean cruise fare, including one free tour at each port and house wines and beers at lunch and dinner. When you begin to factor in these additional items, this luxury cruise line is well worth the costs.
Disclaimer: We were invited on Viking Jupiter as guests of the cruise line, but all opinions and reviews are our own as always.
Comments
Have you sailed on a Viking Ocean Cruise? Do you agree with our review of Viking Jupiter? Drop us an anchor below with your thoughts about this luxury cruise line.