VIKING ANNOUNCES ADDITIONAL SAILINGS IN EGYPT
Strong Demand Leads to Release of Additional 2024 Departure Dates on Viking's Newest Nile River Ship
Viking announced voyages on its newest Nile River ship, the Viking Hathor, are now available for booking. Set to debut in 2024, the Viking Hathor will join the company's growing fleet of purpose-built ships on the Nile River, which sail the popular 12-day Pharaohs & Pyramids itinerary. Demand in Egypt remains strong, with Viking's 2023 season sold out and some sailings into 2025 already selling out.
"Egypt continues to be one of our most popular destinations," said Torstein Hagen, Chairman of Viking. "As a country rich with history and culture, we are pleased to bring the Viking way of exploration to Egypt for our guests. With the addition of the Viking Aton this summer and the Viking Hathor next summer, we are looking forward to meeting the growing demand in the region."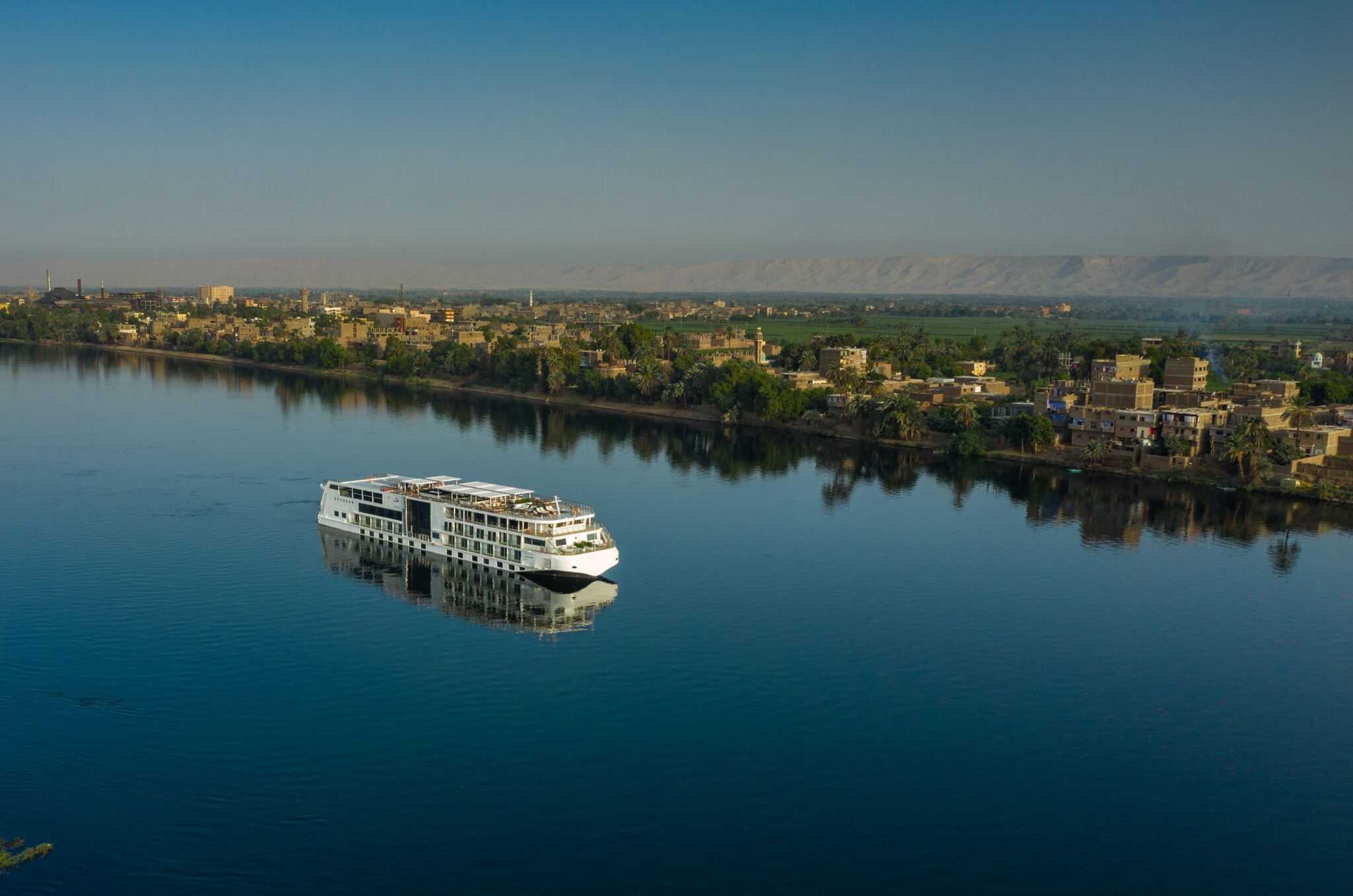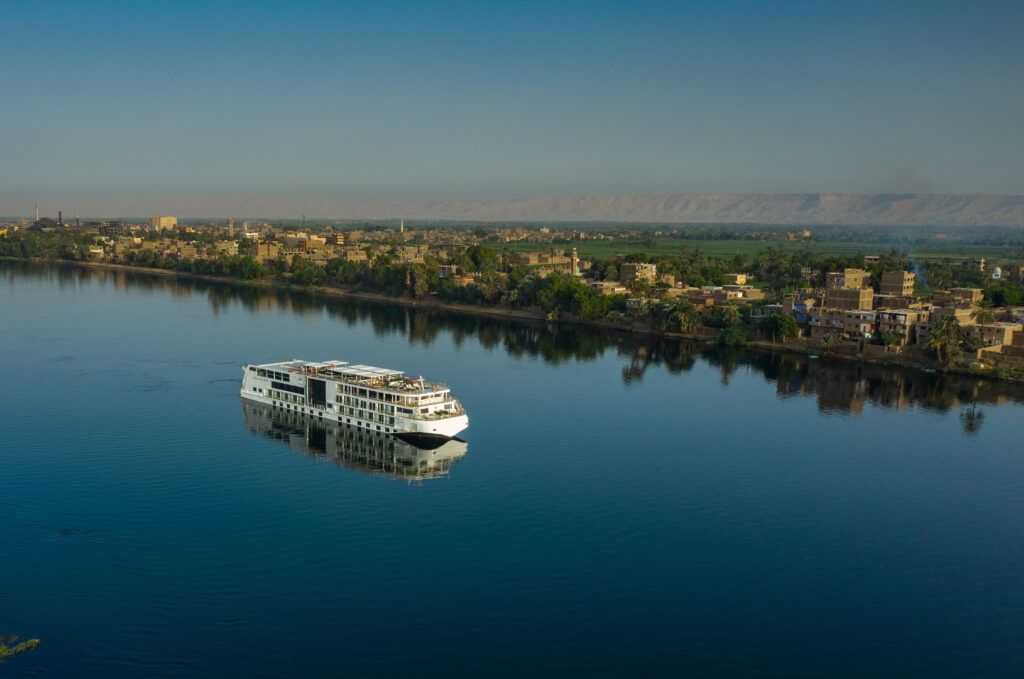 The news follows recent accolades for Viking's river fleet in Egypt. In its first year of sailing, Viking Osiris was named one of the "Best New Cruises" in Conde Nast Traveler's "2023 Hot List."
Additionally, TIME magazine featured both Giza and Saqqara on its "World's Greatest Places of 2023" list. TIME notes that Viking is among the very few who stop in both Giza and the village of Saqqara, where excavation sites, like the megatombs of animal and human mummies, are active.
The Viking Hathor & Viking's Growing Egypt Fleet
Hosting 82 guests in 41 staterooms, the new, state-of-the-art Viking Hathor takes inspiration from Viking's award-winning river and ocean ships. It features Viking's elegant Scandinavian design.
The Viking Hathor is the identical sister ship to Viking Aton, which debuts in August 2023 and and Viking Osiris.
The sister ships feature several aspects familiar to Viking guests, such as a distinctive square bow and an indoor/outdoor Aquavit Terrace. Besides Viking Aton and Viking Osiris, Viking Hathor will join the other ships in the Egypt fleet, Viking Ra and MS Antares.
In response to strong demand, Viking will have six ships sailing the Nile by 2025. This includes the addition of a new sister ship, the Viking Sobek. This ship is also under construction with plans for delivery in 2025.
Viking's Pharaohs & Pyramids Itinerary
During the 12-day Pharaohs & Pyramids itinerary, guests begin with a three-night stay at a first-class hotel in Cairo. Here, they can visit iconic sites such as the Great Pyramids of Giza, the necropolis of Saqqara (also known as "Sakkara"), and the Mosque of Muhammad Ali.
Guests then fly to Luxor. Here, they visit the Temples of Luxor and Karnak before boarding a Viking river ship for an eight-day roundtrip cruise on the Nile River. This itinerary features Privileged Access to the tomb of Nefertari in the Valley of the Queens and the tomb of Tutankhamen in the Valley of the Kings. Further, it includes excursions to the Temple of Khnum in Esna, the Dendera Temple complex in Qena, the temples at Abu Simbel, and the High Dam in Aswan. There's also a visit to a colorful Nubian village, where guests can experience a traditional elementary school.
Finally, the journey concludes with a flight back to Cairo for a final night in the ancient city.
Pre and Post Cruise Extensions
For guests looking to extend their journey, Viking also offers Pre and Post Extensions that provide Privileged Access to archives and exhibits. Guests on the five-day British Collections of Ancient Egypt extension will begin the journey in London. Here, they will meet their Viking Tour Director, an expert Egyptologist, and experience Privileged Access to two museums.
First, there's an early morning visit to the Egyptian Collection at the British Museum before it opens to the general public. Then, there's a visit to the home and personal museum of world-renowned architect, Sir John Soane, showcasing his exquisite collection, including a 3,000-year-old Egyptian sarcophagus.
Guests will also visit London's Petrie Museum, which houses more than 80,000 artifacts from ancient Egypt and Sudan. In Oxford, guests will visit the Ashmolean Museum, home to a varied collection of Egyptian mummies and art. Further, they will go behind the scenes at Oxford University's Griffith Institute to see Howard Carter's archives, which detail the discovery of Tutankhamun's tomb.
Lastly, guests will have Privileged Access with an exclusive visit to Highclere Castle to view the Earl's magnificent private collection of Egyptian artifacts, as well as archives and exhibits not normally accessible to the public.
Additional offerings include a new three-night Pre-Extension in Istanbul. Here, guests can visit the timeless city and important religious sites including the "Blue Mosque" and the legendary Hagia Sophia. Before their voyage, guests can also choose to extend their journey in Jerusalem, exploring the ancient history and vibrant culture of Israel's fascinating capital.
After concluding the river voyage, guests can also extend the journey with a 4-night Post-Extension to Jordan – Petra, Dead Sea & Amman to view Roman antiquities at Jerash, Crusader-era castles at Kerak or Shobak, and experience the lost city of Petra, a UNESCO World Heritage Site.
SOURCE Viking
Comments
Are you happy to hear that Viking announces additional sailings in Egypt? Is a river cruise in Egypt on your bucket list? Drop us an anchor below to share your Viking river cruise reviews.
Stay up to date with the latest cruise news and travel updates!