Rotterdam is Holland America Line's newest ship. This 100K gross ton ship is the third vessel in the line's innovative Pinnacle Class. Is this latest version of HAL's hallmark vessel the best yet? Well, after a week onboard this flagship, we are back to share all the details with our Rotterdam cruise ship review scorecard!
Watch Our Exclusive Holland America Rotterdam Review Video!
Rotterdam Cruise Ship Review Scorecard
Embarkation/Disembarkation
Boarding Holland America Line's Rotterdam was easy. Pre-cruise, we completed the online check-in in the Navigator app. Our assigned boarding time was 12:20 pm. However, similar to our previous cruises, we did arrive at the pier early.
Leaving our pre-cruise hotel, we arrived at Terminal 21 at Port Everglades by 11:30 am. Thankfully, we were able to proceed with the embarkation process right away. From security, to health screening, and the actual check-in, it took only about 20 minutes.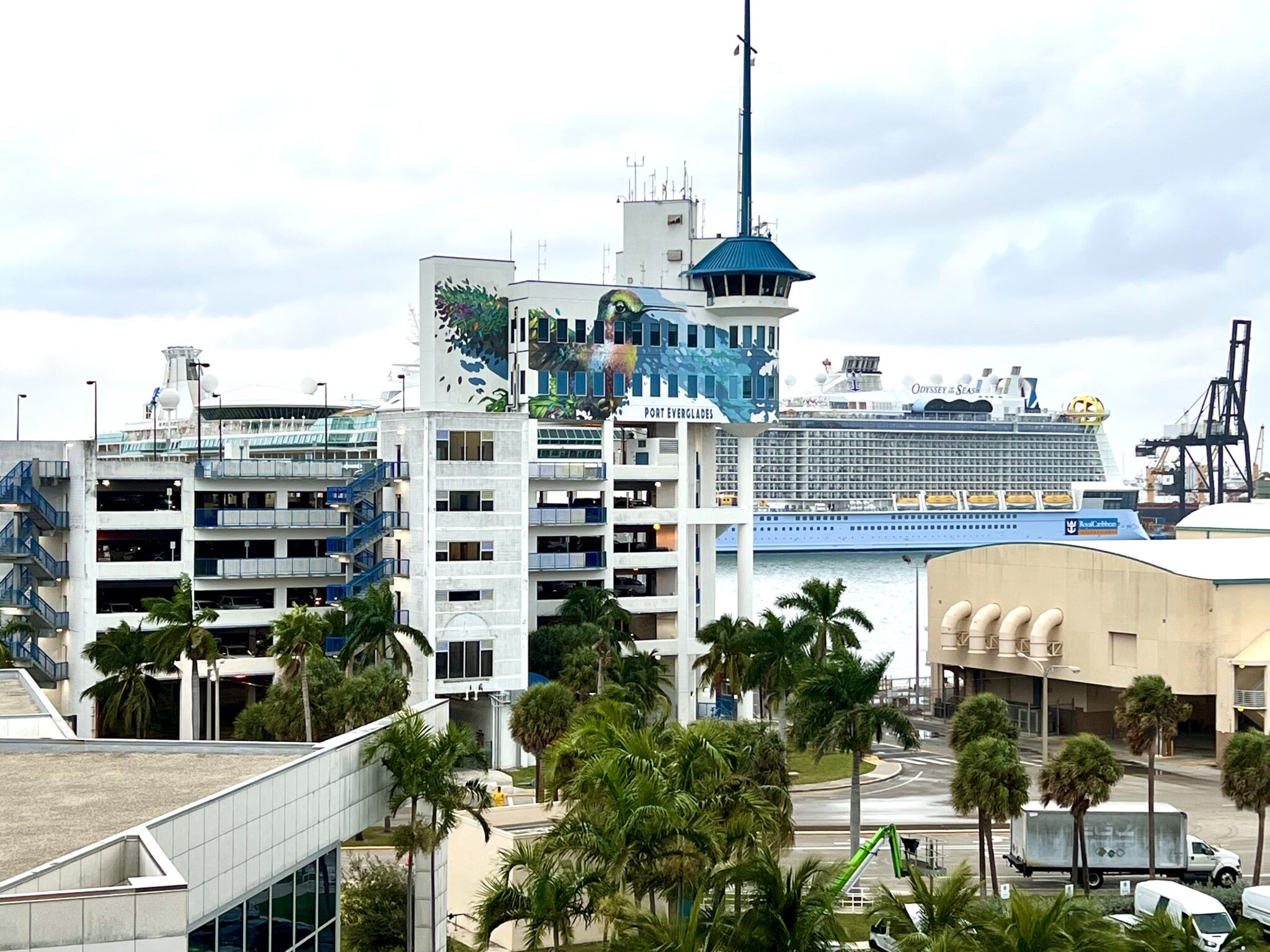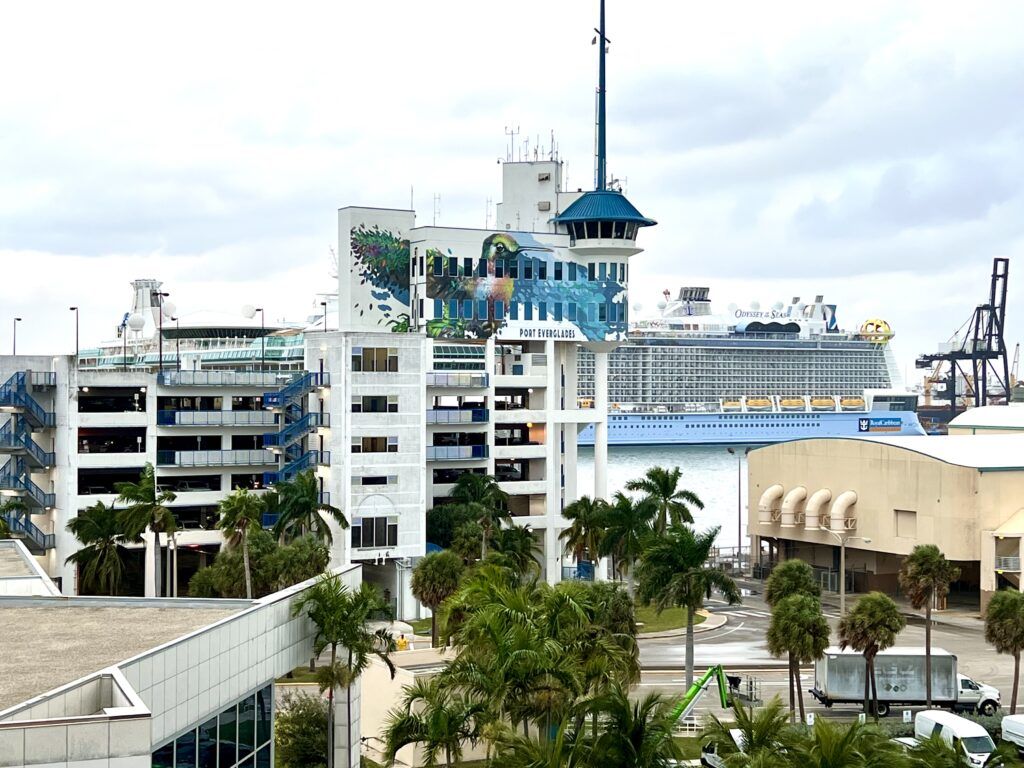 From here, we waited only a few moments more before general boarding passengers were allowed to embark the ship. We were on Holland America's Rotterdam by noon.
Disembarking the ship at the end of our cruise was even easier.
With self-checkout scheduled between 7:30 am and 8:30 am, we left our room right around 8 am. We secured an empty elevator from our deck 6 stateroom all the way down to the gangway on deck 2 without any issues. Further, there were no lines and no waiting to leave the ship.
From our cabin all the way through customs took less than 15 minutes.
Additionally, getting on and off the ship at the ports of call was simple too. For most ports, there were two gangways available. We didn't even need to wait long for a tender to Half Moon Cay, as there were plenty of boats waiting after our delayed clearance to the island.
SCORE BIG: Get Deals on Rotterdam Cruises Now!
Pool Deck
There are two main pool areas on Holland America's Rotterdam cruise ship, both on Deck 9. The main pool is the Lido pool. This centrally located pool is open to all cruisers and is not far from popular amenities, like the Dive-In burger shop, the gelato station, and New York Deli & Pizza.
With a retractable roof, cruisers can enjoy this area rain or shine. For our Eastern Caribbean cruise on Rotterdam, we had gorgeous weather all cruise. So, the roof was at least partially open for the majority of the trip.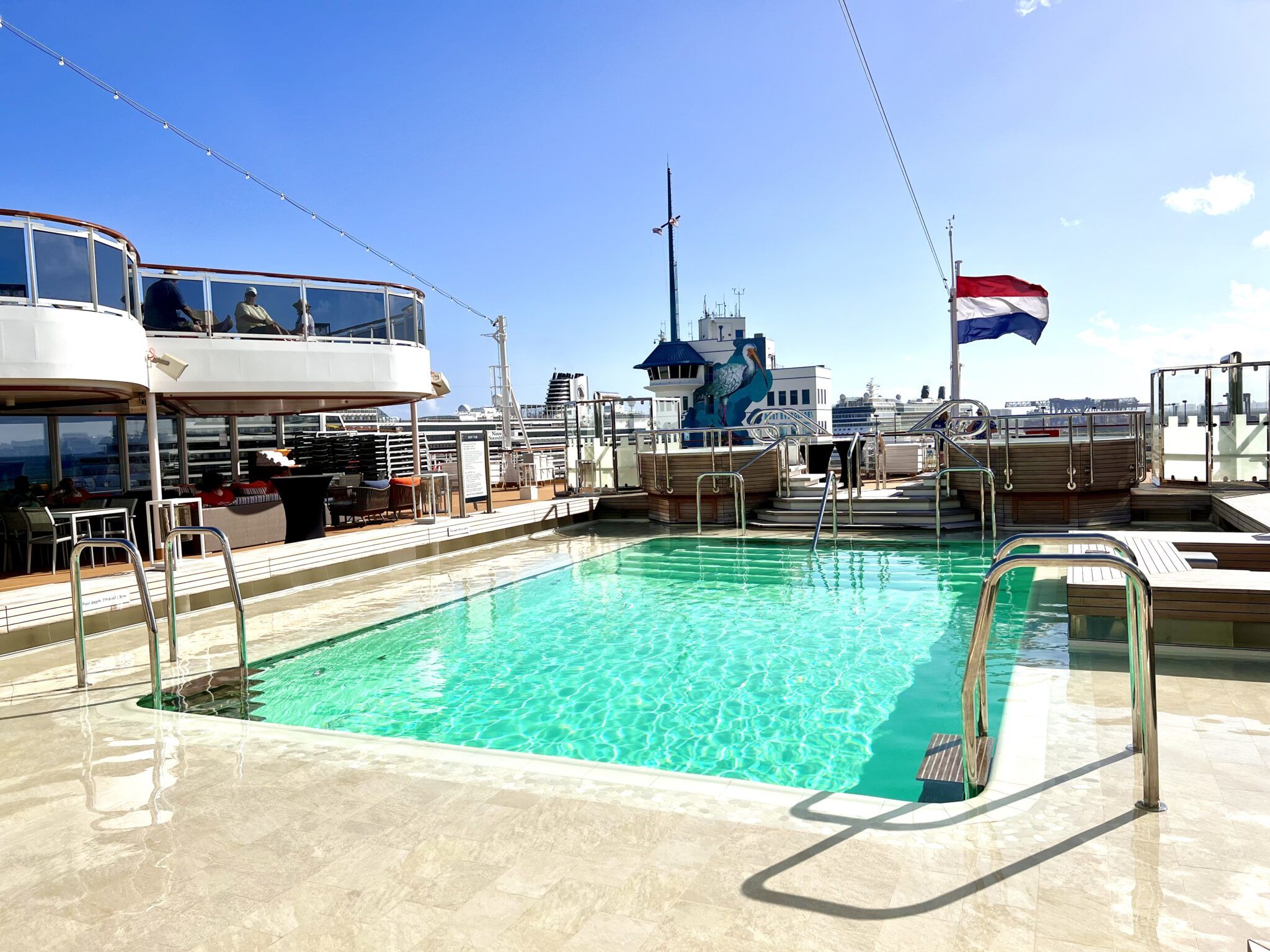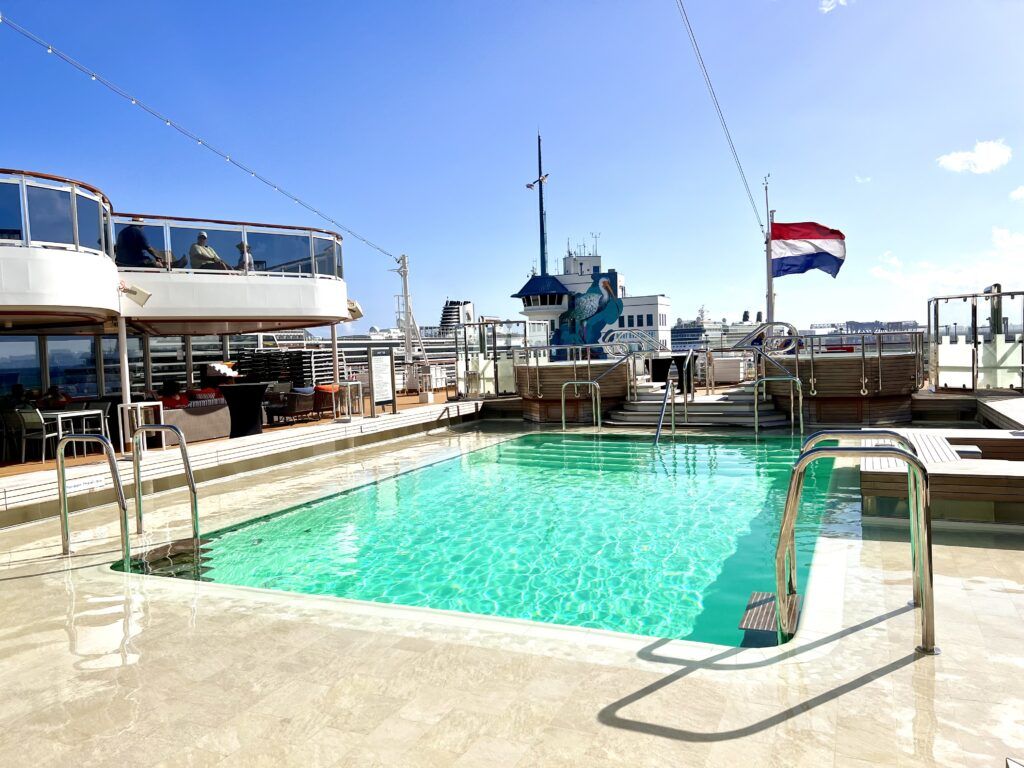 Honestly though, we preferred the aft located Sea View pool. This pool is adults only and is a completely open-air space.
The Sea View pool area is home to aft facing loungers, as well as tiered sun decks above the pool. So, there are plenty of opportunities to get your tan on or simply relax in the shade. There is also a bar located here, the aptly named Sea View bar, which has the same menu as the Lido Bar.
Sports Deck
This Deck 11 space is home to a basketball court. The cruise line featured structured activities as well as free play in this space. Along with basketball and soccer, the court was used for pickleball during our cruise.
Adjacent to the court was a shuffleboard on the portside of the ship, and cornhole on the starboard side.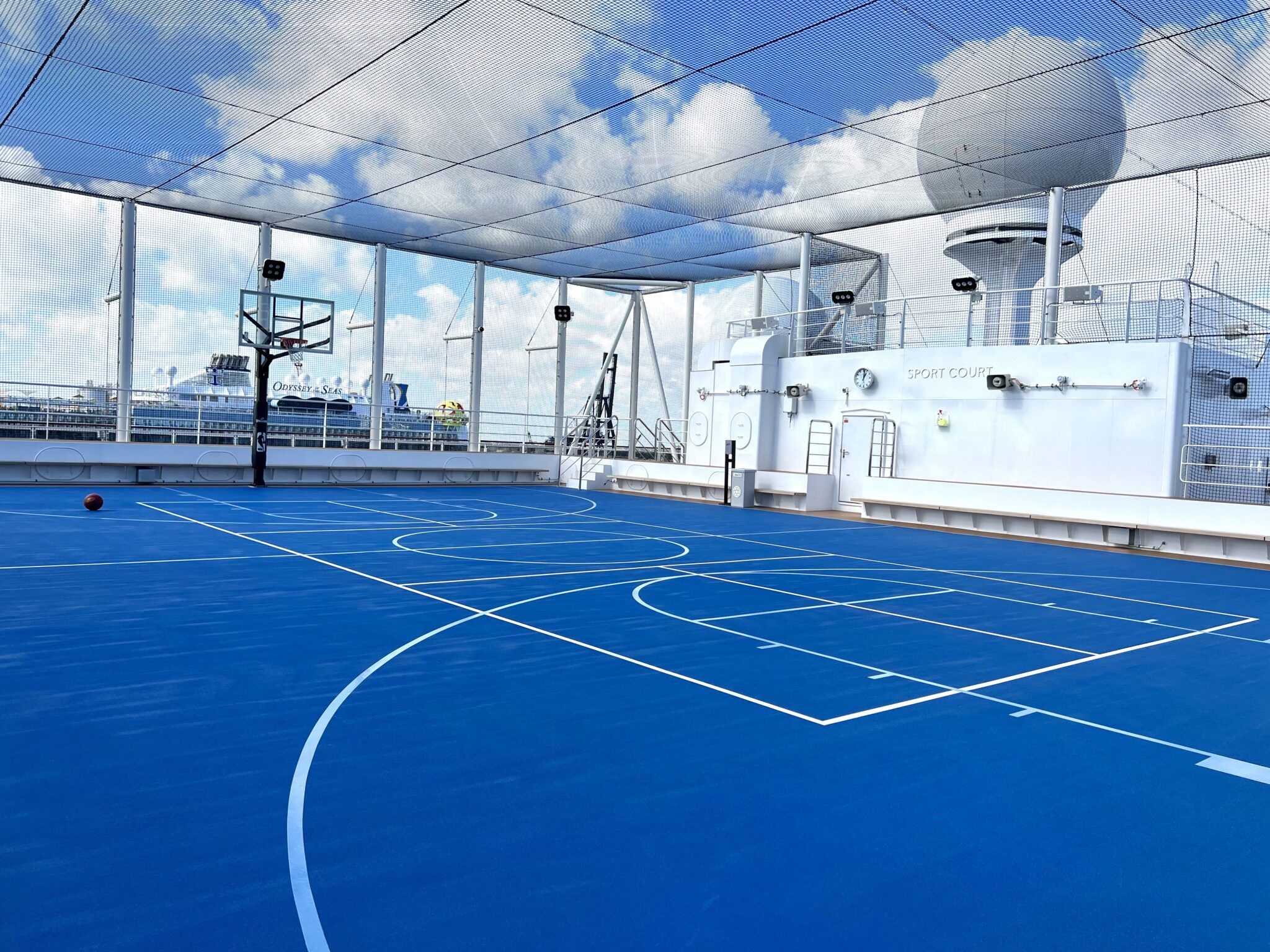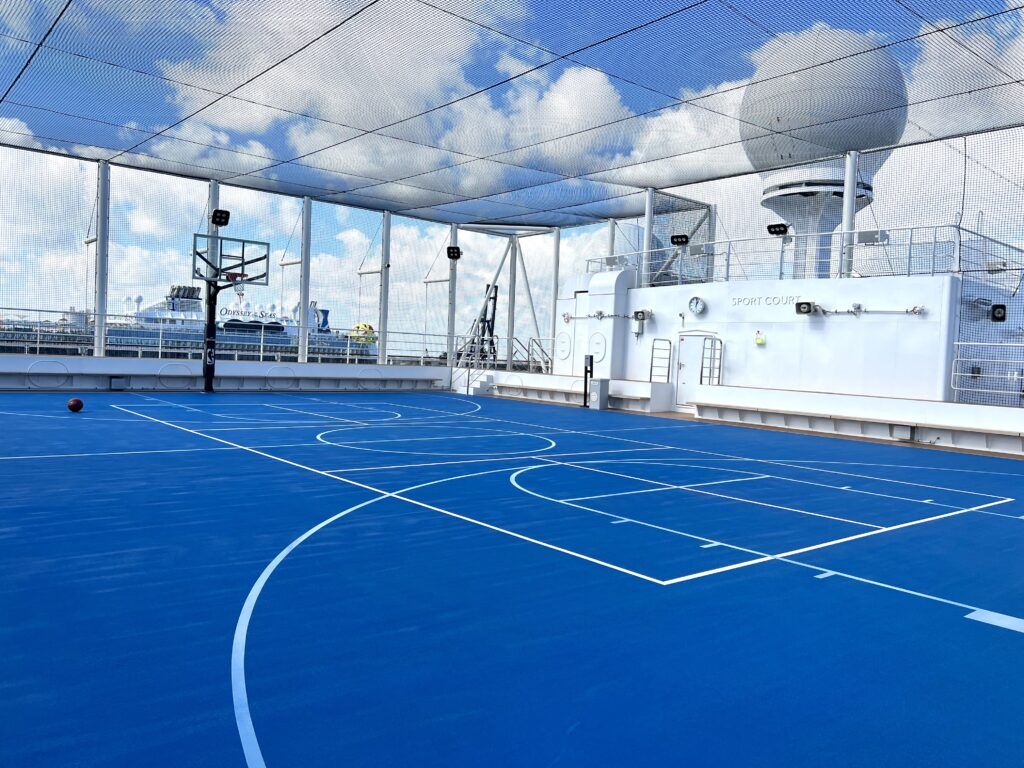 Throughout this Deck 11 space, there is also some outdoor workout equipment for those looking to circuit train.
Additionally, cruisers will find a dedicated jogging track in the center of the deck. Though, you will need to complete 11 laps to equal one mile!
The ship also has a fully equipped fitness center on Deck 9 forward and a walking track on Deck 3.
While Rotterdam doesn't have all the bells and whistles of mega-ships from other brands, there are still plenty of options to remain active during the cruise.
Service
The service on Rotterdam was better than we expected. On our Holland America Line Alaska cruise in 2021, we found the service to be pretty typical for a contemporary cruise line.
On this cruise, the service seemed more personal. We got to know several team members throughout the trip. Marc was our go-to waiter at the Sea View Bar and the Rolling Stone Rock Room, the two venues we visited the most on the cruise ship.
Anang and Santosa were our waitstaff team in the main dining room. They always had a smile on their faces and were very timely. In fact, this was the quickest service we have ever had in the main dining room on a cruise ship.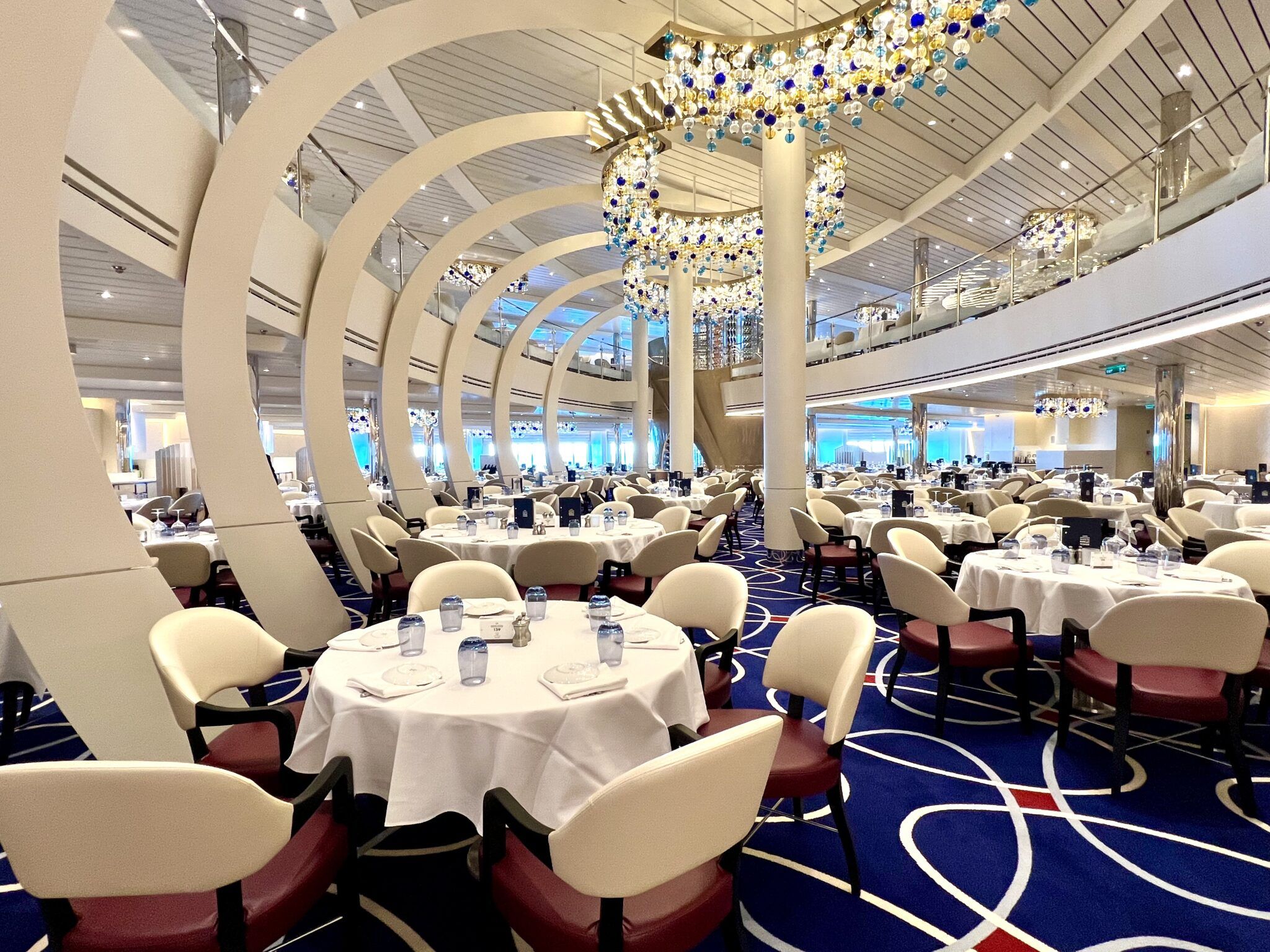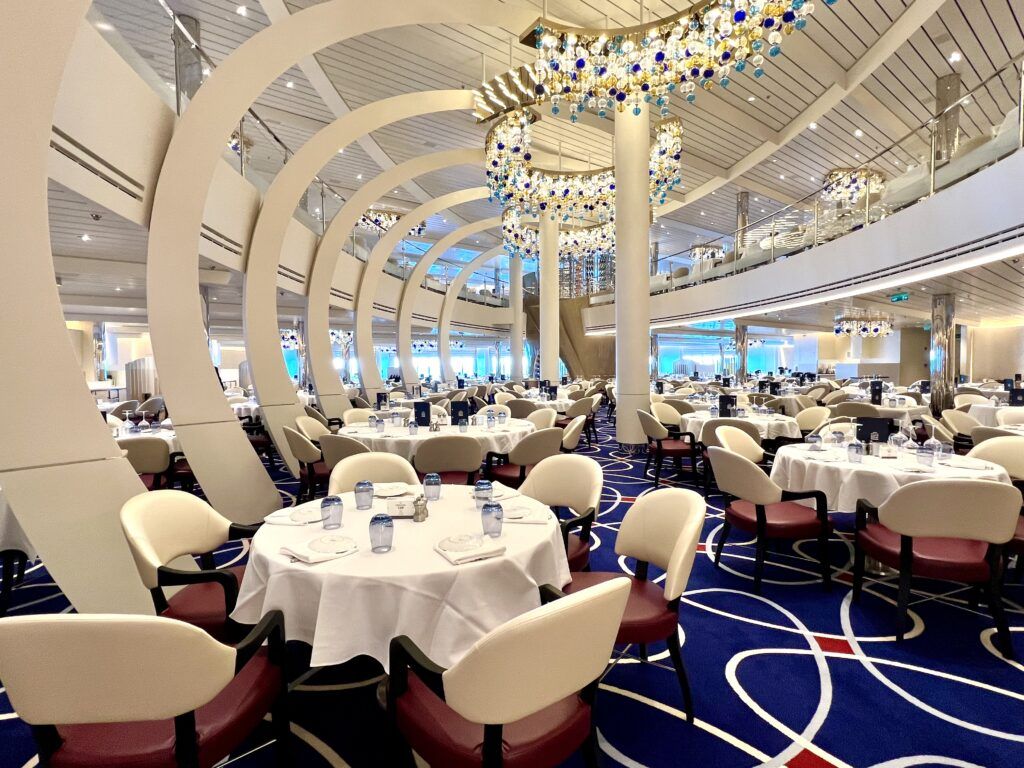 The same could be said at the specialty restaurants. Betty at the Pinnacle Grill was upbeat and talkative, while still keeping our dinner well-paced.
Finally, there were plenty of waitstaff in the bars and lounges, including spots like the Grand Dutch Café and the Explorations Café for our morning coffees.
Daily Activities
Our 7-night cruise included four ports of call. So, there were only two true sea days on this sailing.
During the day, there were some enrichment activities, such as EXC talks on the origins of rum and marine life. There were also trivia sessions, some light chamber music, demonstrations, and sports competitions.
While less when compared to cruise lines like Royal Caribbean or Norwegian Cruise Line, it appeared our fellow cruisers were content making use of the quieter outdoor spaces.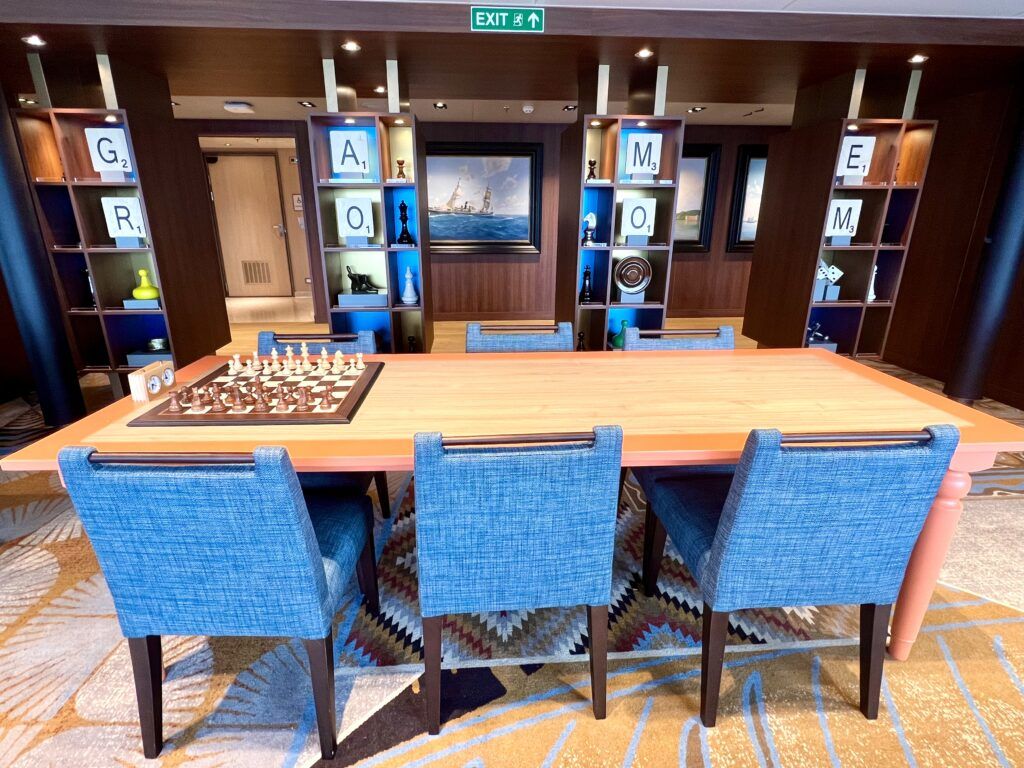 Not to mention, the Explorations Café on Deck 12 is a great indoor space to relax. Here, passengers could even partake in some board games in their own dedicated space.
There is also the Library on Deck 2. This bright and airy public space looks more like an upscale bookstore and is right at home on this refined ship. Organized by genre, this quiet nook has several books that cruisers can enjoy during their vacation.
Casual Eats
Cruisers have come to expect an abundance of food options on a cruise. So, it's no surprise that our Rotterdam cruise ship review scorecard features several dining categories.
In terms of casual eats on this Holland America Line ship, we start with the Lido Marketplace. Located between the two pools on Deck 9, this well-designed eatery is among the best buffets at sea. The venue is easy to navigate, with a predictable setup.
The food is freshly prepared and served to guests like a luxury cruise line. Among our favorite stations is the Distant Lands Asian cuisine. There is also a salad bar, custom pasta station, carving station, custom omelet station, and the Rise station with freshly baked breads and sweet treats.
Next to the Lido Pool, you can also find the Dive-In serving burgers and fries. Cruisers can order selections from the app which pings you when your food is ready. This means the food is always hot and fresh off the grill.
One deck above is the New York Deli and Pizza. This venue is open for breakfast, lunch, dinner, and late night snacks. The pizza here may not be the best at sea, but it is certainly worth a visit during your trip. The deli sandwiches were a hidden gem for me.
A nice addition to these casual eateries is the light fare at the Grand Dutch Café on Deck 3. Admittedly, we did not get to try any of these Dutch specialties, but they looked quite tasty.
Related Post: Holland America Rotterdam Restaurant Guide
Main Dining Room
Equally impressive was the main dining room on Rotterdam. We dined here once for breakfast and three times for dinner.
Like our previous cruise on Nieuw Amsterdam, the breakfast here offered a wide menu of custom-made specialties. This time around, we were also more fond of dinner in the main dining room.
On the second Gala night my duck breast was succulent, and the beef tenderloin was a perfectly seared medium rare. The Chef Rudi's chicken, jerked pork tenderloin, and swordfish were quite the pleasant surprises as well.
With a combination of great food selections and an amazing waitstaff that kept our dinners well-paced, it was a treat visiting the MDR each evening.
Specialty Dining
For this trip, we dined at each of the line's specialty restaurants. We started this tour at the French-inspired seafood restaurant Rudi's Sel de Mer.
The restaurant's marinated lobster and fried calamari apps were the perfect start to our dining experience. My classic bouillabaisse was filled with well-prepared seafood and a hearty broth, while the wife's coq au vin did not disappoint either.
The cruise line's signature steakhouse, Pinnacle Grill, served up equally impressive classics.
We just had to start with the restaurant's hallmark candied bacon starter. My filet mignon was tender and grilled to the ideal medium-rare temperature. Not to mention, the key lime pie was one of the best desserts we had all trip.
Of all the restaurants, the Italian restaurant Canaletto on deck 10 was not as good as we remembered it. Still, my grilled calamari appetizer was a nice alternative to this typically fried starter. Plus, the orange blossom ricotta tart was a warm cheesecake with a fruit topping that made it my favorite dessert of the cruise.
Finally, our last specialty dinner was at Tamarind. This restaurant delivered a savory and spicy mix of classic Pan Asian dishes.
The five spice baby back ribs fell right off the bone and were bursting with flavor. The crab fried rice offered a light and crisp version of this takeout favorite. Finally, my Szechuan shrimp was a tangy entrée with lightly breaded shrimp paired with wok fried vegetables in a sweet sauce with some heat.
Nightlife
Holland America Line is known for live music. So, it wouldn't be a Rotterdam Cruise Ship Review Scorecard without talking about the four music venues on the ship's Music Walk.
On Deck 2 forward, you will find the Billboard Onboard on the portside. This piano bar was home to two musicians who played themed sets along with all request hour.
During our trip, Matt and Meagan did an admirable job of recreating the most popular piano songs.
On the starboard side of Deck 2, you will find the Rolling Stone Rock Room. This venue, exclusive to Pinnacle Class ships, was by far our favorite music space on the ship.
The band here, led by Mr. McMillan, was certainly not your typical cruise ship rock band. They had a wide and deep catalog and were not afraid to improvise or add in some instrumental solos.
Deck 2 midship is a two-deck space that doubles as both the B.B. King's Blues Club and the Lincoln Center Stage. During the afternoons and early evenings, the space hosted a quartet of musicians for classical orchestra sets.
At night, the B.B. King's All Star band played jazz and classic pop music. The ship's comedian, Warren B. Hall, also performed at this venue in between the band's sets.
During our 7-night cruise, we fell into a predictable routine of bouncing from one lounge to the next for musical sets, along with squeezing in a theater show, comedian performance, or game show.
While there were a few game shows, like Majority Rules, the nightlife mostly revolved around the Music Walk. With a variety of talented musicians and signature cocktails at the bars and lounges on Rotterdam, this was fine with us.
EXCLUSIVE SAVINGS: Holland America Rotterdam Cruises!
Signature Entertainment
The World Stage on Decks 2 and 3 is the main theater on the cruise ship. During the day, the theater hosted EXC talks on the history and culture of region.
The atypical welcome aboard show is actually an EXC talk as well on the 150-year history of Holland America Line. Origin Story is a well produced and emotional story about the cruise line's past. Our Cruise and Travel Director, Rebekah, did an amazing job with the presentation.
Additionally, the World Stage featured signature performances by the StepONE Dance Company. During our 7-night cruise, there were four performances by this dance troupe.
Hands down, our favorite is Humanity. This show features great use of the digital aspects of the theater and some of the best choreography.
Another engaging show in the World Stage is BBC Earth in Concert featuring Lincoln Center Stage. The orchestral ensemble played alongside nature footage and audio put together by BBC for yet another great show.
Bars and Lounges
For a ship with a capacity of just over 2,600 guests, there are several bars and lounges on Rotterdam. Many of these lounges also feature signature menus.
All three venues on the Music Walk feature signature menus. You will not want to miss the Whiskey Smash at the Billboard Onboard or the Roadhouse Drop at B.B. King's.
New to the ship is the Half Moon Bar. Showcasing classic cocktails, each drink tells a story tied to the history of the company. I was fond of a few drinks here, including the 3 Mile Run and the Sea Castles.
Near the pools, there are 3 bars, all serving a pretty standard bar menu. Cruisers can enjoy classics like a pina colada, Bahama Mama, or mojito, along with several options for beer and wine. The Deck 11 Sun Bar was closed during our cruise.
Also, the Tamarind Bar on Deck 10 offers exotic flavors with cocktails featuring Eastern ingredients, making it the perfect spot for a pre-dinner cocktail.
The best part is that almost every cocktail we sampled is included in the Holland America Line Signature Drink Package.
Stateroom
For this Rotterdam cruise ship review scorecard, we stayed in cabin 6048. This is a forward Verandah stateroom on the portside of the ship. It was located right next to the elevators, making it an ideal spot.
According to Holland America Line's deck plans, this category VC cabin has a square footage of approx. 228 square feet. Immediately upon entering the stateroom, our bathroom was to the right, and the closet to the left. The bed was on the forward wall, facing aft. The desk and love seat were located next to the balcony.
While the layout was typical for a stateroom, the finishes and décor were more refined and elegant. The beachy wood tones and muted colors made the room feel more like a hotel.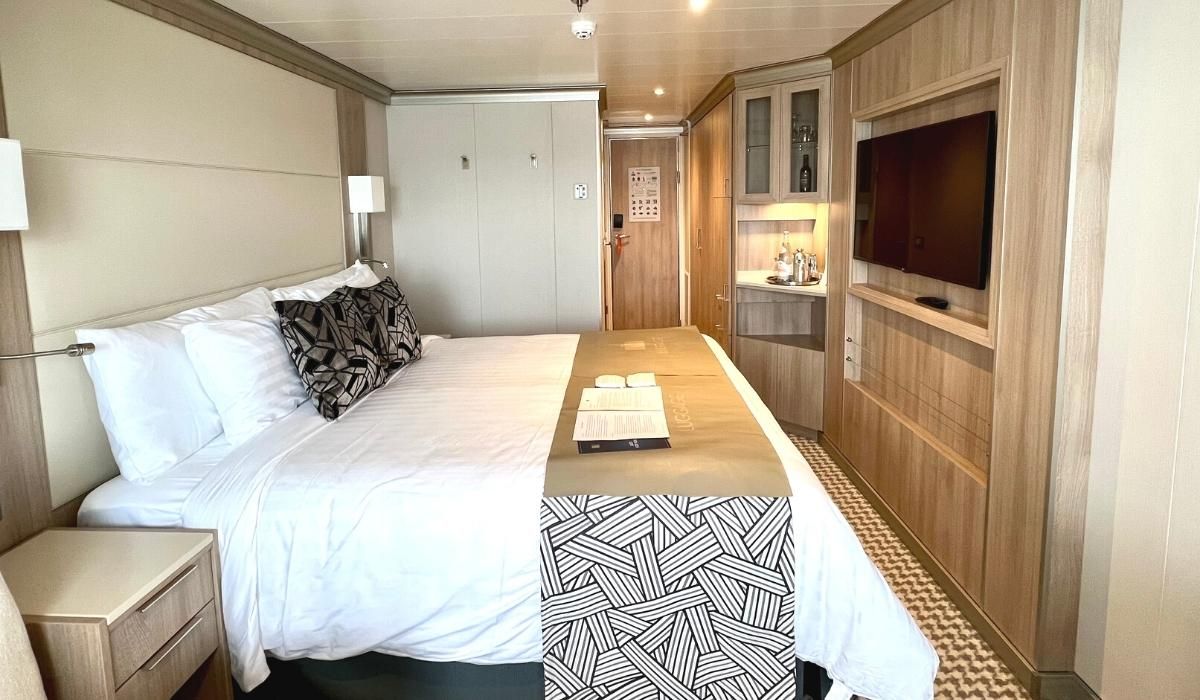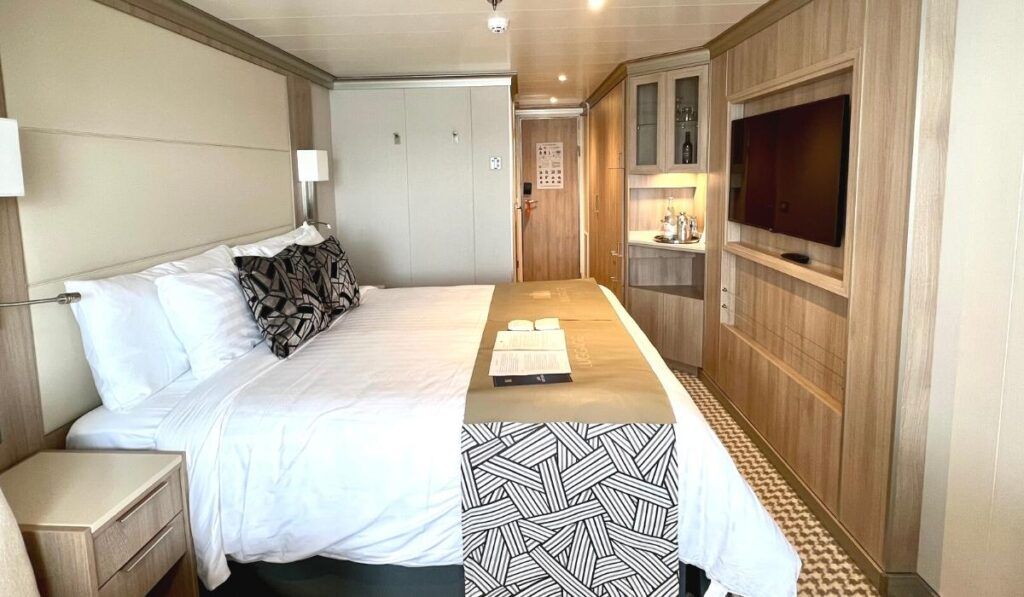 While the room's square footage is on par with comparable cabins on other cruise lines, the cabin did feel a tad narrower than most. Though, the bathroom more than made up for this small negative.
With a larger, rectangle shower complete with a glass door and marble finishes, this space is definitely an upgrade to the typical cruise ship bathroom.
For our 7-night cruise, we had plenty of storage. There were also plenty of USB outlets and power outlets near the bed and the desk. For us content creators, we always welcome the extra technology.
The balcony too was the perfect size. It offered enough depth to let us lounge with the chairs and ottomans while enjoying the ocean views.
Crowd Control
Our January 2022 cruise had under 1300 passengers. For a ship that has a double occupancy capacity of 2600, and a max capacity of 3000, the ship was relatively empty.
With the reduced number of travelers, we were not surprised that it never felt busy. Still, we feel that the layout of the ship has a design that would handle larger capacities without feeling too crowded.
The main dining room had few diners regardless of the day. We could always get seats at the main theater or any of the bars and lounges. Servers at the different public venues were quick to take our order.
At times, it felt like we had the ship mostly to ourselves. We even found prime aft deck chairs near the Sea View pool in the late morning.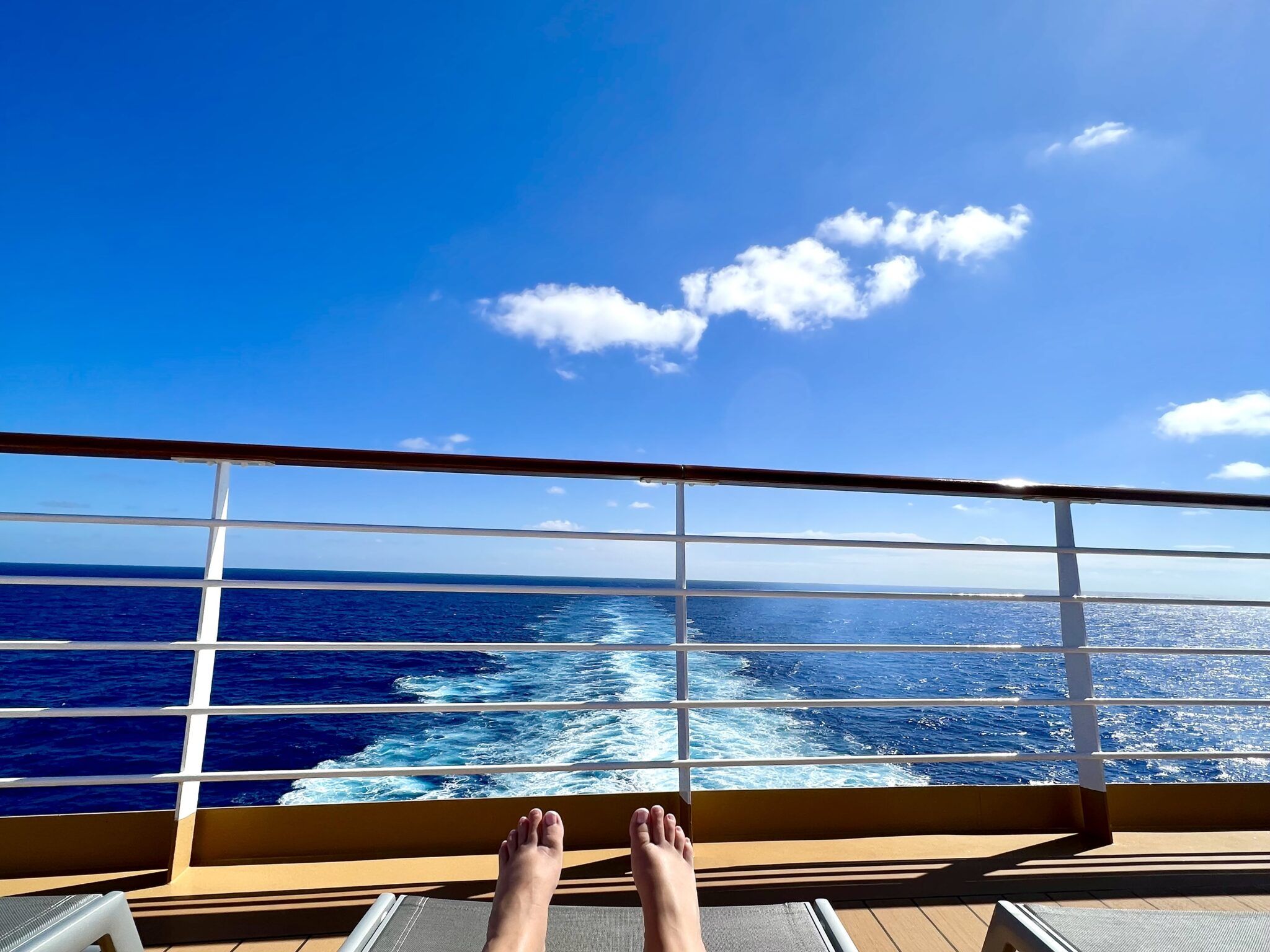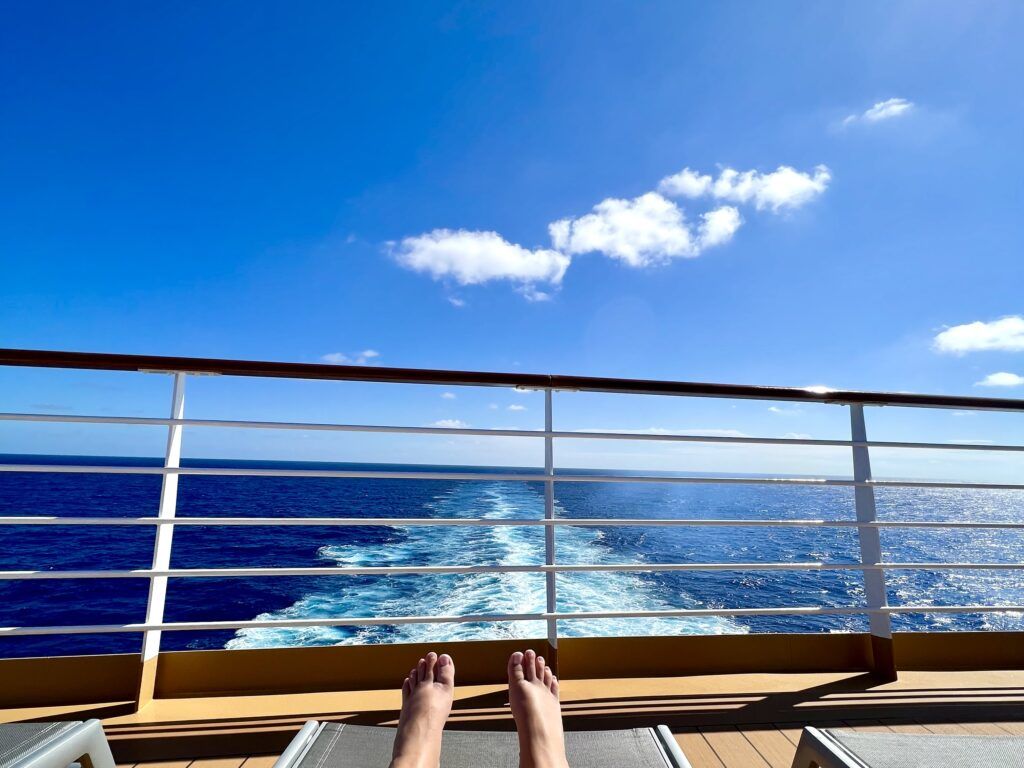 The main Lido pool did always seem busier than the Sea View pool. The forward-facing seats in the Explorations Café did fill up quickly too.
We did usually show up 15-30 minutes early for scheduled shows to ensure optimal seating. Though, the only time this was really necessary was for the adult comedy show on the last night of the cruise.
Recap of Our Rotterdam Cruise Ship Review Scorecard
Holland America Line's newest ship shines with fantastic food, lively nighttime entertainment, and an upscale atmosphere.
It is easy to see why Holland America regularly wins awards for its food and beverage program. With artful plating, diverse menus, and well-prepared dishes, our meals in the main dining room and specialty restaurants were exquisite.
Casual dining too provides variety. The food was fresh and made-to-order, and could be easily ordered using the cruise line's app.
While the nightlife was a bit more limited than other cruise lines, the quality of the musical acts exceeded our expectations, especially the Rolling Stone Rock Room.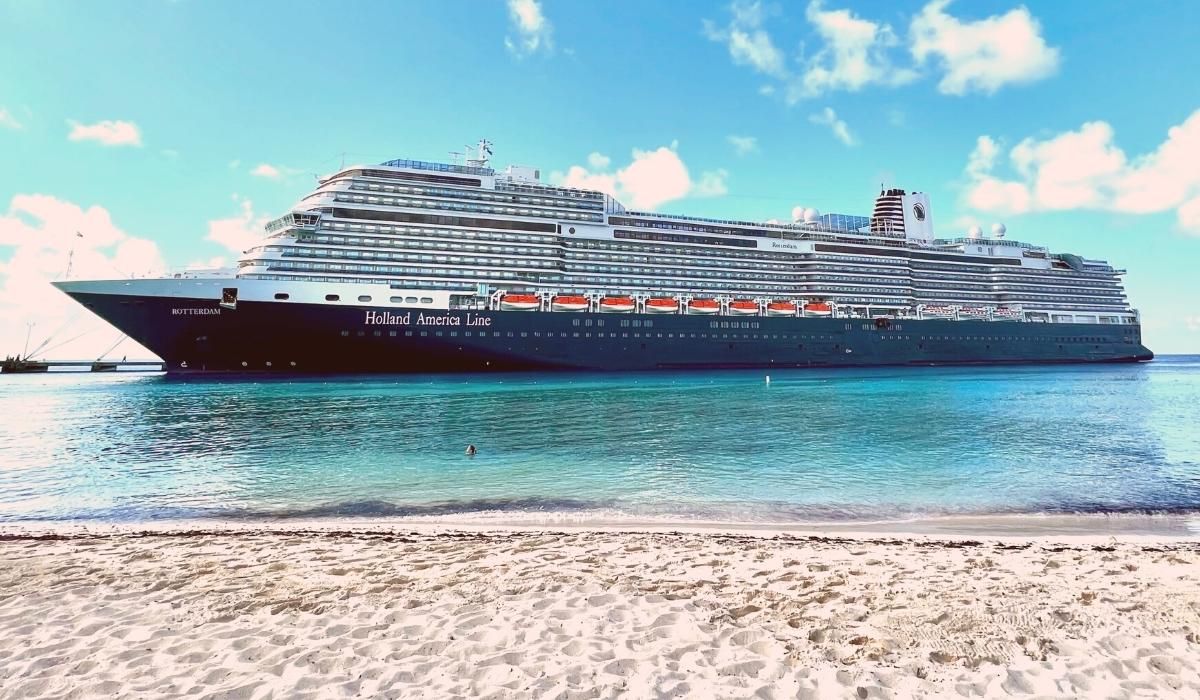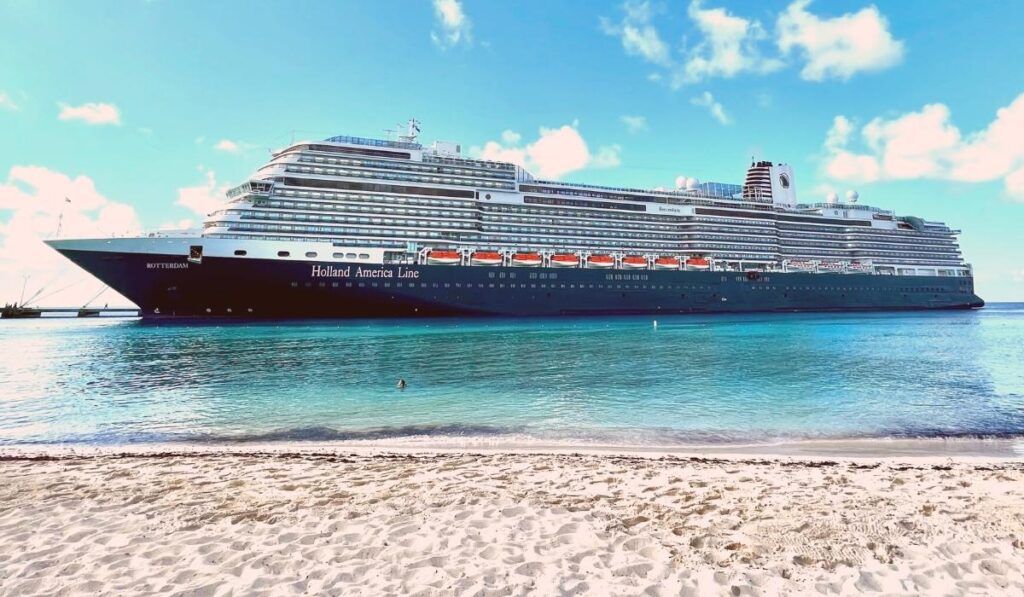 With elegant and modern design, Holland America's Rotterdam offers a stylish way to explore the world without all the distractions found on other mega-ships.
Whether it is the Caribbean, Europe, or Alaska, Rotterdam is ideally suited to escort travelers to a variety of destinations, letting them soak up the local history and culture.
So, don't be surprised if you find us onboard another Holland America Line ship sometime soon as we continue to sea the world, one port at a time.
Comments
Have you sailed with Holland America Line? Do you agree with our Rotterdam cruise ship review scorecard? Drop us an anchor below with your latest HAL cruise reviews.