Resilient Lady Completes Sea Trials
Resilient Lady, has successfully completed her final sea trial, returning safely to Sestri Shipyard in Genoa, Italy. During the speed trial, she reached an impressive speed of 23 knots (26.5 mph or 42.6 km/h).
Virgin Voyages continues to work closely with the Fincantieri team to get Resilient Lady ready for her debut in August out of Athens. Together, the marine teams are testing her safety systems, automation, power generation, and propulsion systems.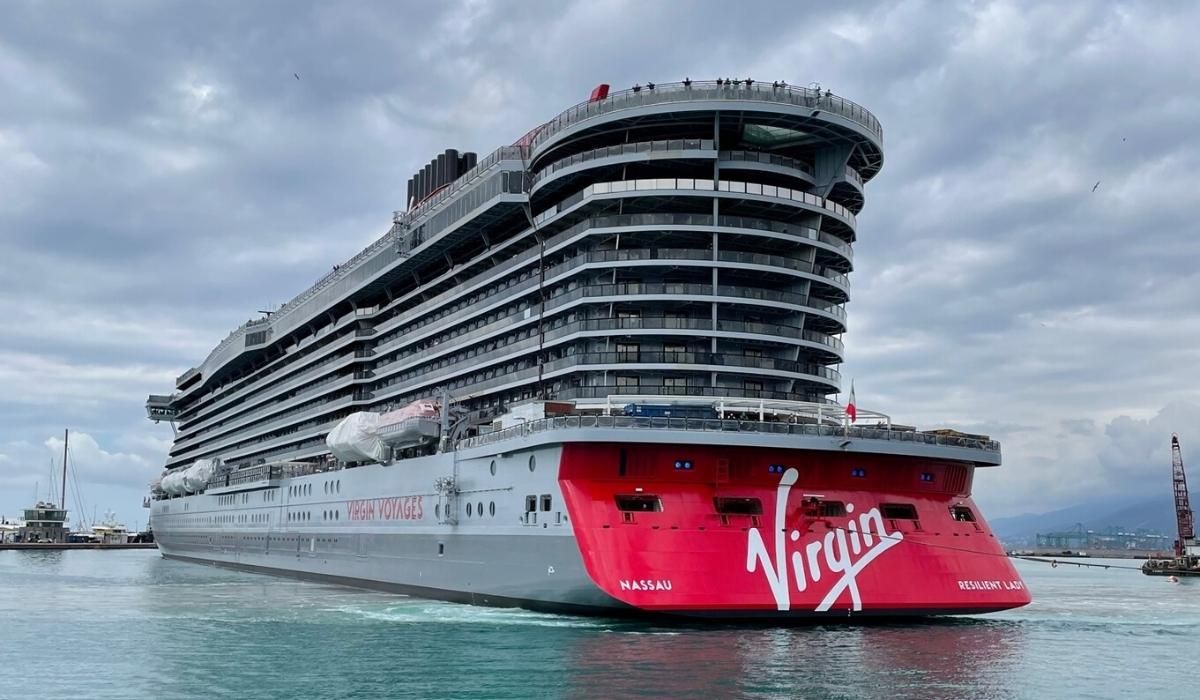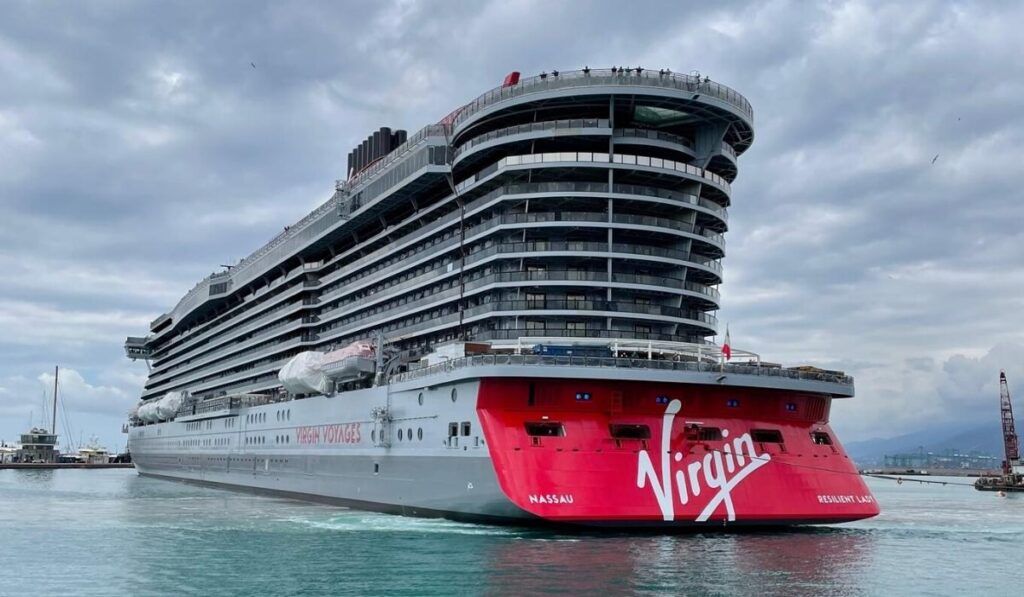 Last week, Virgin Voyages also unveiled Resilient Lady's beautiful Latina mermaid designed by oil painter and muralist Jodie Herrera. Herrera's Latina mermaid is a strong and powerful figure carrying Sailors forward onto incredible adventures. She's a hero of the seas. Unrelenting. Courageous. Curious. Resilient.
Once Resilient Lady hits the waters on August 14th, she'll sail the following seven-night itineraries: 
Adriatic Sea & Greek Gems – Piraeus (Athens), Dubrovnik, Kotor, Corfu, Argostoli, Piraeus (Athens)
Greek Island Glow – Piraeus (Athens), Santorini, Rhodes, Chania (Souda Bay), Mykonos Piraeus (Athens)
Resilient Lady will also embark on one, nine-night journey before doing an 11-night trans-Atlantic voyage from Portugal to Puerto Rico.
Charming Greece, Italy, Spain and Portugal – Piraeus (Athens), Catania, Palma de Mallorca, Málaga, Lisbon
Transatlantic Portugal to Puerto Rico – Lisbon, Funchal, Gran Canaria, Santa Cruz de Tenerife, San Juan
Once in the Caribbean this winter, Resilient Lady will be based out of San Juan and stop at some of the most irresistible Caribbean ports of call:
Southeastern Caribbean Isles – San Juan, Tortola, Pointe-à-Pitre, Bridgetown, Castries, St. John's, San Juan
Sunsets in the Lesser Antilles – San Juan, Oranjestad, Willemstad, Fort-de-France, Basseterre, San Juan
SOURCE Virgin Voyages
Comments
Are you excited to hear that Resilient Lady completes her sea trials? Do you have plans to sail on this brand new ship from Virgin Voyages? Drop us an anchor below to share your upcoming cruise plans.
Stay up to date with the latest cruise news and travel updates!