NORWEGIAN CRUISE LINE AND MIAMI MARLINS MAKE A SPLASH WITH EXCLUSIVE PARTNERSHIP, AWARDING FANS WITH $1,000 AND CRUISE GIVEAWAYS
Norwegian Cruise Line (NCL) and The Miami Marlins team up to make a splash. Throughout the season, fans will have a chance to win $1,000 onboard credit for a future NCL cruise during Marlins' home games at loanDepot park. The two organizations will also surprise a group of fans with a free cruise vacation! This is the first cruise line partnership since the Marlins moved to Miami in 2012.
The Marlins and NCL understand that when the guest is front and center, everyone wins. The brands are also teaming up for a giveaway on Sunday, June 4th when the Marlins face the Oakland A's. The first 5,000 fans will receive a package featuring a Jeff Conine #18 or #19 jersey. The legendary major leaguer wore these during the 1997 and 2003 World Series, respectively. The partnership also includes prominent NCL branding on the outfield wall.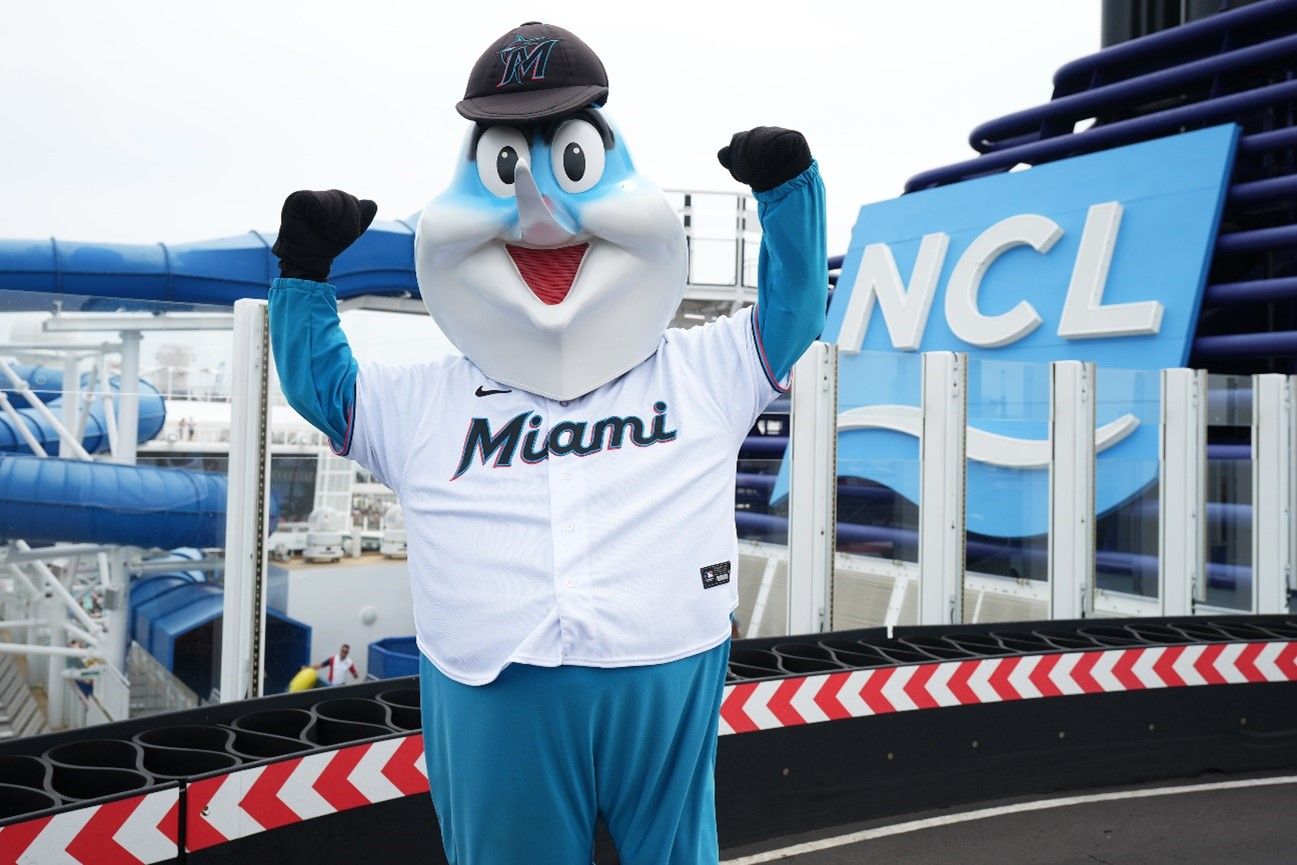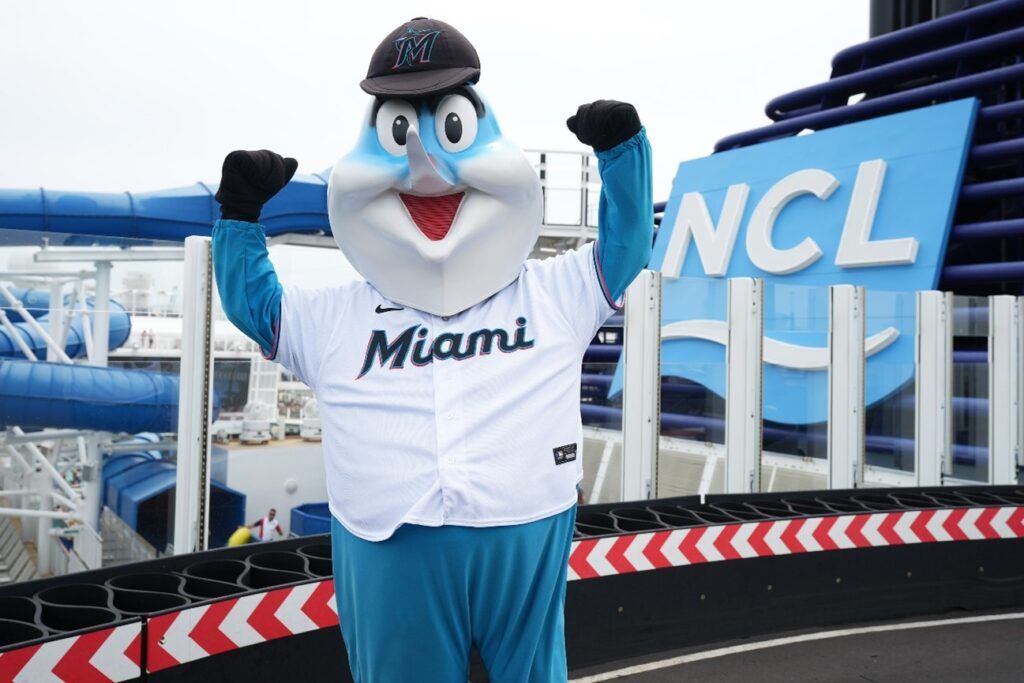 "The partnership with Norwegian Cruise Line is a perfect fit as our goals and values closely align, with our guests at the forefront of everything we do," said Marlins Chief Commercial Officer David Oxfeld. "With the shared recognition of leaders in exceptional international entertainment, the partnership will reward Marlins fans all season long with the chance to take home $1,000 in NCL onboard credit at Marlins home games and have them ready for their next vacation on any of the NCL ships from its All-Star lineup."
"Miami is our hometown, and we could not be more excited to partner with an organization so deeply rooted in the community," said David Herrera, Incoming President of Norwegian Cruise Line. "Our fleet of 18 modern ships sail from the most iconic destinations around the world, including year-round from Miami.  We excel at providing guests with exceptional experiences and unforgettable vacation memories.  We are looking forward to this new partnership with the Miami Marlins and bringing fellow local, hometown fans along the NCL journey."
More on Norwegian Cruise Line and the Miami Marlins
Norwegian Cruise Line and Miami Marlins are two industry leaders in international entertainment. NCL stars an impressive lineup of voyages to the Caribbean, Alaska, Europe, Antarctica, South America, Africa, Asia, Middle East, Australia and New Zealand. The Marlins are equipped with Latin American stars and jewel international events, most recently hosting close to 500,000 guests from across the globe for the World Baseball Classic.
With Opening Day – Thursday, March 30, 2023 – only days away, fans should cruise over to Marlins.com/Tickets to book their next trip to loanDepot park for the ultimate fan experience. The Marlins host the New York Mets (March 30 – April 2) and Minnesota Twins (April 3-5).
SOURCE Norwegian Cruise Line
Comments
Are you excited to hear that Norwegian Cruise Line and the Miami Marlins partner for cruise giveaways this season? Have you cruised with NCL recently? Drop us an anchor below to share what you love about sailing with Norwegian Cruise Line.
Stay up to date with the latest cruise news and travel updates!