Norwegian Cruise Line Reveals its Greatest Deal Ever and Opens For Sale the Most Itineraries in its History
The Company Will Offer Travelers 70% Off the Second Guest Fare and Seven Free Offers with a Value of Up To $4,250 in advance of Black Friday Holiday Deals Season
NCL Unveils Sailings Through Summer 2024, Providing Guests More Options to Plan Their Dream Cruise Vacation Well in Advance
MIAMI (Nov. 10, 2021) – Norwegian Cruise Line (NCL), the innovator in global cruise travel with a 55-year history of breaking boundaries, today revealed its "Greatest Deal Ever" offering a 70% discount off the second guest fare and seven free offers with a value up to $4,250, just in time for the Black Friday and Cyber Monday holiday deals season. Additionally, the Company opened for sale itineraries through summer 2024, the most itineraries in its history, with new ports of call for the Company, including La Romana, Dominican Republic; Sendai (Ishinomaki), Japan; and Dutch Harbor, Alaska.
Whether cruisers are looking to experience the Brand's successful Breakaway Plus Class ships with Norwegian Encore, Bliss, Joy and Escape or its newest vessel, Norwegian Prima sailing July 2022, guests can take advantage of Norwegian's "Greatest Deal Ever" starting on Nov. 16, 2021. Along with the 70% discount off the second guest fare, those travelers looking for the best value at sea can also receive seven free offers including free open bar, free specialty dining, free shore excursions credits, free WiFi, discounted rates for friends and family, free roundtrip airfare for the second guest, and will receive a $250 CruiseFirst certificate to use towards a future cruise. The "Greatest Deal Ever" is available on all departures, all itineraries and all published voyage dates from 2021 through the recently released itineraries through summer 2024.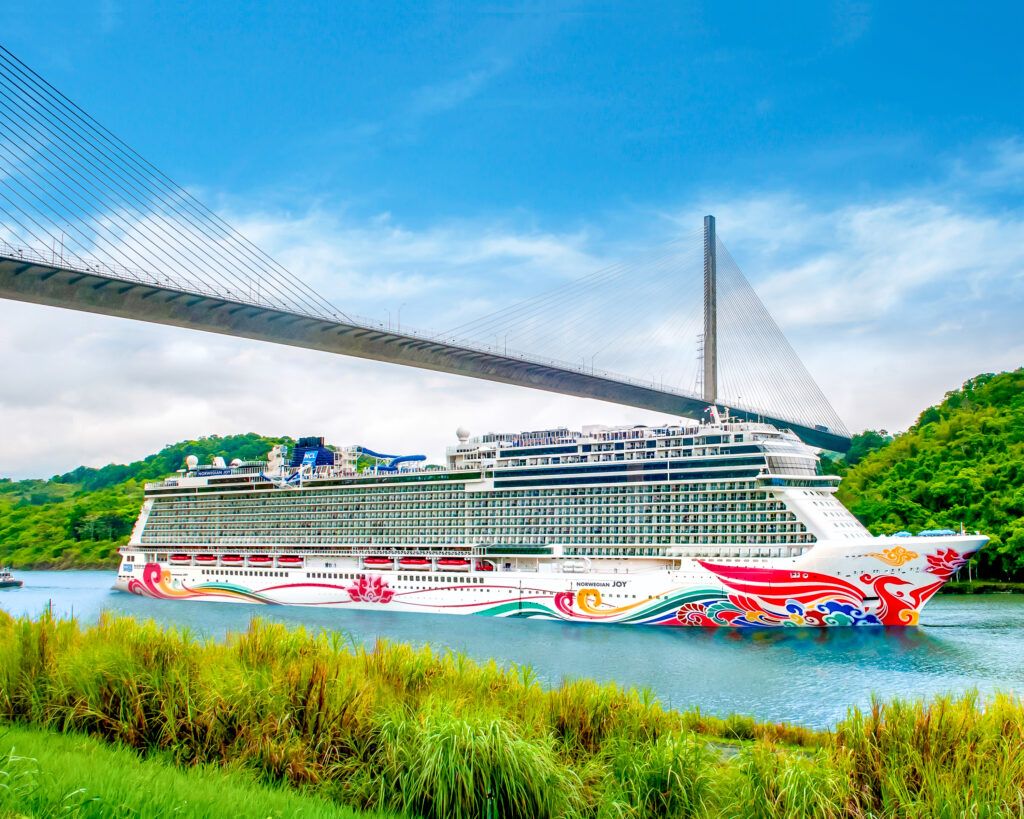 "We are proud to be able to provide our guests with an even greater selection of sailings and the best value at sea to help them plan an unforgettable cruise vacation," said Harry Sommer, president and chief executive officer of Norwegian Cruise Line. "So many travelers have been looking to make up for lost time and now we're providing them with unique itineraries to check off those bucket-list destinations they may have longed for over the last year and a half. These port-rich itineraries allow our guests more time to explore unique destinations like a local and indulge in the cultural experiences around them."
BRAND FIRSTS
The assortment of newly opened itineraries features 35 departure ports across the globe, including two new-to-brand homeport destinations – Haifa, Israel and La Romana, Dominican Republic. The newly released itineraries will bring back voyages that are making Company history next year (Norwegian Epic will make her debut in Haifa, Israel's largest international seaport, in November 2022). Therefore, the vessel will once again offer 11-and-12-day Mediterranean open-jaw sailings to and from Haifa, Israel and Civitavecchia (Rome), Italy starting Nov. 8, 2023 through Dec. 12, 2023. The ship will call to beautiful destinations such as Livorno (Florence) and Naples, Italy; Kusadasi and Istanbul, Turkey; Piraeus (Athens), Patmos, and Rhodes, Greece; and Limassol, Cyprus. This itinerary will also feature 17-hours of port time in Ashdod, Israel giving guests sufficient time to tour the cosmopolitan city of Tel Aviv as well as one of the oldest cities in the world, Jerusalem. For travelers in search of port-intensive itineraries, Norwegian Sky will be the first to sail a series of seven-day roundtrip Southern Caribbean cruises from La Romana, Dominican Republic with a port-of-call each day from Jan. 8, 2024 through April 22, 2024. This will make NCL the only major cruise company sailing Southern Caribbean voyages with no sea days. In addition, the Brand will offer a 12-day transpacific voyage on Norwegian Jewel on April 10, 2024 from Tokyo to Seward, Alaska, visiting two new ports-of-call for the Company including Sendai (Ishinomaki), Japan and Dutch Harbor, Alaska.
For guests looking to explore destinations like a local, NCL's itineraries are curated to be the best way to explore the world. They allow for immersive experiences by providing overnight stays and long port hours in sought-after destinations.
A few highlights include:
ALASKA
On April 22, 2024 and Sept. 25, 2024, Norwegian Spirit will once again offer her "Fire and Ice" voyages – an open-jaw itinerary sailing to and from Honolulu and Vancouver, visiting the tropical islands of Hawaii and beautiful towns of Alaska. Guests will discover paradise as they overnight in Nawiliwili (Kauai), and island hop to Kahului (Maui), and Hilo, Hawaii and then sail towards the Last Frontier where the vessel will cruise through striking glaciers towards the Glacier Bay National Park and Preserve, a United Nations World Heritage Site, followed by calls to Juneau, Icy Strait Point, Skagway and Ketchikan, Alaska. For those looking to be the first to experience this once-in-a-lifetime itinerary, the debut "Fire and Ice" sailing will take place June 12, 2022, followed by a second sailing on Oct. 3, 2022.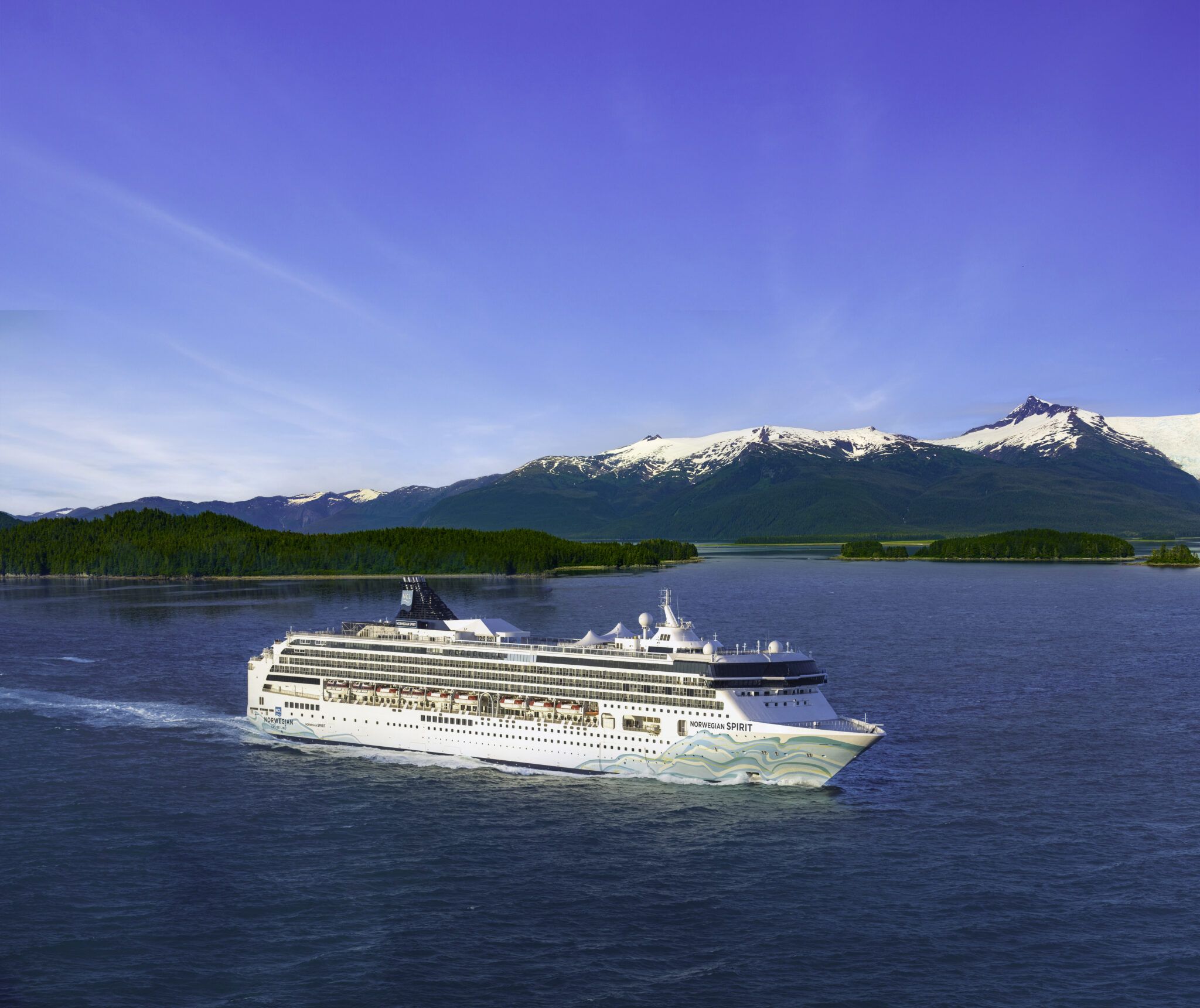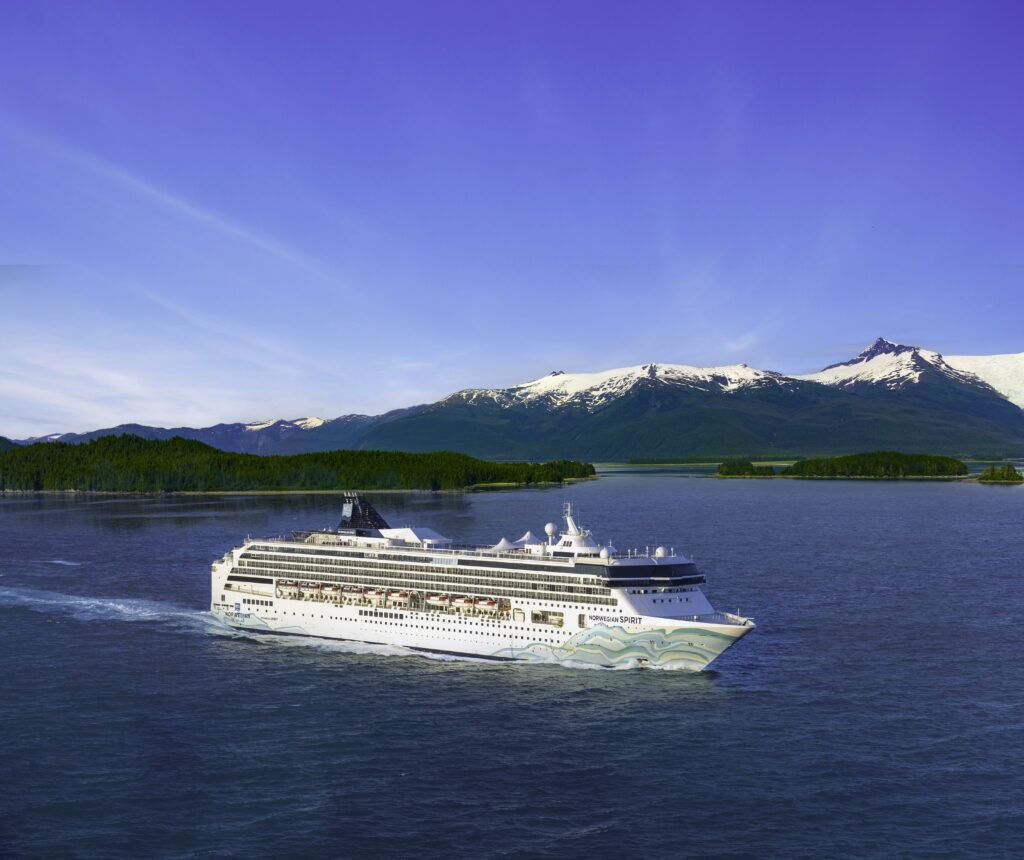 GREEK ISLES AND MEDITERRANEAN
Norwegian Epic will make her debut in Trieste (Venice), Italy and Koper, Slovenia during her 14-day Grand Mediterranean holiday sailing on Dec. 22, 2023 – inviting guests to experience Europe's iconic Christmas markets at each port. The itinerary will offer zero sea days and overnight visits in Dubrovnik, Croatia on Christmas Eve, as well as Barcelona and Palma Mallorca, Spain to celebrate the new year.
Norwegian Escape will offer five, 10-to-11-day Grand Mediterranean sailings between April 2024 and October 2024 where guests will spend over 105 hours exploring Mediterranean ports in Croatia, France, Greece, Italy, Malta and Spain. During the April 24, 2024 sailing, the ship will call to Ibiza, Spain with a late midnight departure allowing guests to enjoy the late evening hours of the famed town. The ship will also make her debut call in Palma de Mallorca, Spain. Norwegian Escape will also offer a series of seven-day roundtrip cruises from Barcelona starting on May 26, 2024, featuring zero sea days and visiting six ports-of-call including Cannes, France; Livorno (Florence), Civitavecchia (Rome), Naples, and Cagliari, Italy; and Palma De Mallorca, Spain. Guests have the chance to spend more than 11 hours in Livorno (Florence), Civitavecchia (Rome), and Naples, three of the most historically and culturally rich cities in Italy.
Norwegian Pearl will sail a series of seven-day roundtrip voyages from May 26, 2024 through Oct. 27, 2024 from Trieste (Venice), Italy making calls in two medieval walled towns: Kotor, Montenegro and Dubrovnik, Croatia, and offering a late departure in Santorini for guests to take in their picturesque sunsets.
CANADA & NEW ENGLAND
From Sept. 2 through Sept. 25, 2024, Norwegian Joy will offer seven-and-eight-day open jaw sailings from New York City and Quebec City, one of the top-rated ports by our guests sailing Canada and New England itineraries. Travelers can plan an extended stay in each city pre-and-post cruise to further enjoy the destinations.
PANAMA CANAL
Norwegian Joy will offer an 11-day open jaw sailing from Miami to Panama City on Nov. 25, 2023 where guests will have over eight hours in all ports-of-call with a full 13 hours in Willemstad, Curaçao, ideal for a scuba diving adventure or a stroll down their picturesque pier featuring colorful colonial Dutch buildings. The vessel will also offer two 15-day Panama Canal open-jaw sailings from Miami on Jan. 6, 2024 and from Los Angeles on Jan. 26, 2024 where she will overnight in Panama City where guests can tour its old colonial center or enjoy the vibrant nightlife.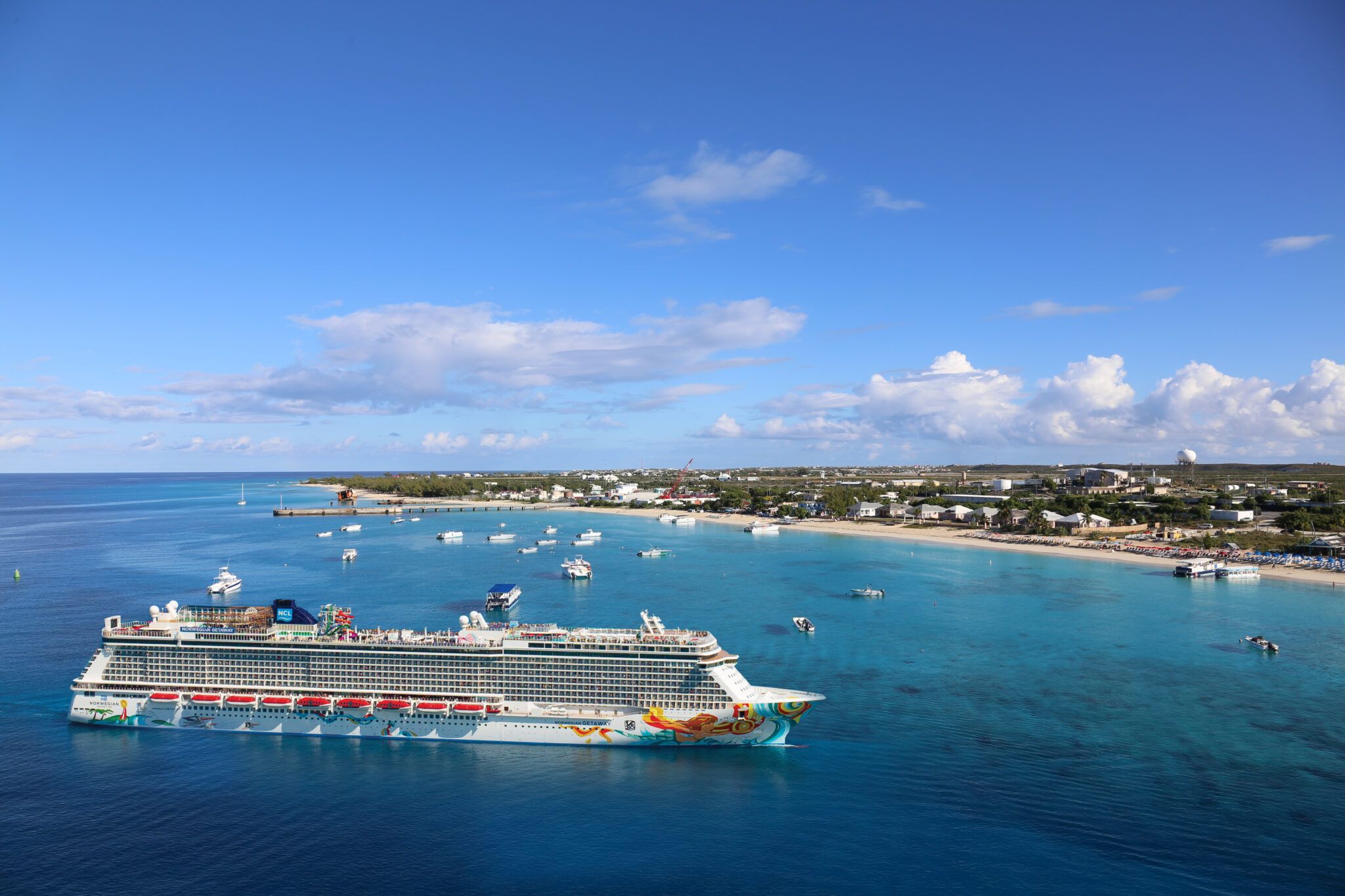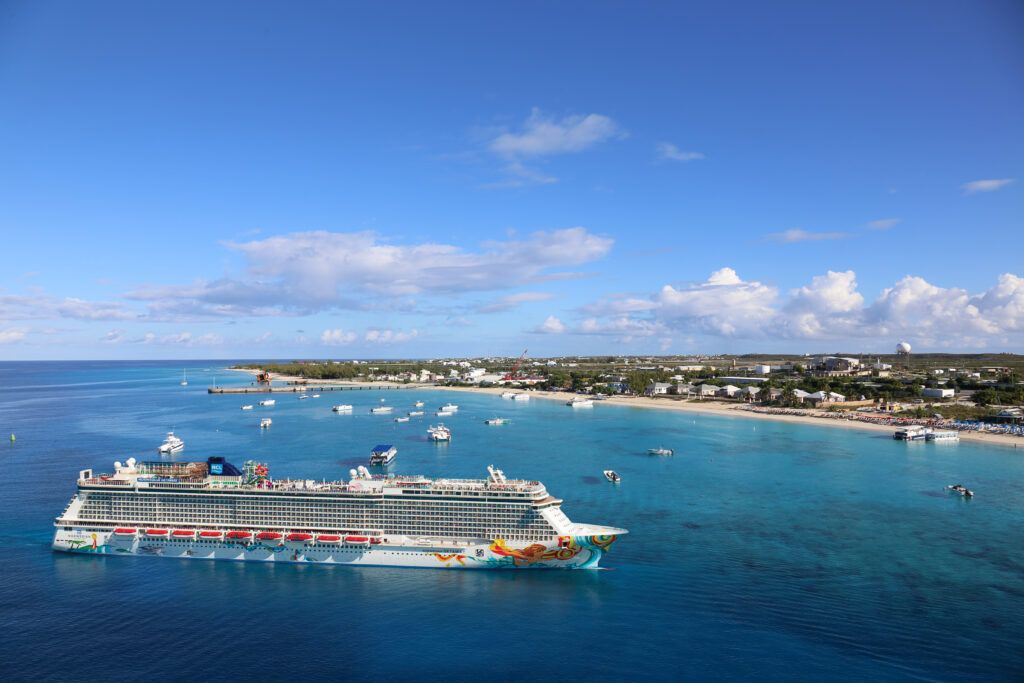 CARIBBEAN
Several NCL ships will be sailing the Caribbean with three vessels making a first-time visit to Grand Turk, Turks and Caicos, plus additional ports-of-call.
Norwegian Getaway will make her debut in Grand Turk, Turks and Caicos during her 12-day holiday sailing on Dec. 21, 2023 from New York City where guests will spend Christmas day in tropical San Juan, Puerto Rico; while Norwegian Joy will make her debut in Grand Turk, Turks and Caicos during a summer voyage from New York City in August 2024.
Norwegian Joy will make her debut call in Philipsburg, St. Maarten and Kralendijk, Bonaire during her 12-day Southern Caribbean cruise from New York City to Miami on Oct. 16, 2023.
Norwegian Jade will make her debut in Puerto Plata, Dominican Republic; Grand Turk, Turks and Caicos; and St. George's, Grenada, during her 14-day Southern Caribbean voyage on Nov. 26, 2023 from Tampa, Fla.
BERMUDA
Norwegian Joy will offer four, five and seven-day roundtrip sailings from New York City to Bermuda from April 9, 2024 through October 11, 2024 with the seven-day sailings providing up to 55 hours in port at the Royal Naval Dockyard. Currently, NCL is the only cruise line to offer three days in Bermuda allowing guests to shop in the capital city of Hamilton or relax on the destination's famous pink sand beaches.
NORTHERN EUROPE
Norwegian Getaway will offer one nine-day roundtrip sailing from Copenhagen on May 13, 2024 where guests have the chance to visit seven different countries in Northern Europe in nine days: Belgium, Denmark, France, Germany, Netherlands, Norway, and the United Kingdom. Travelers can fully immerse themselves in each city as the itinerary allows them to spend over nine hours in every port with 14 hours in Paris and 15 hours in Berlin.
For a complete list of the new itineraries, more information about the Company's award-winning 17-ship fleet, or to book a cruise, please contact a travel professional, call 888-NCL-CRUISE (625-2784) or visit www.ncl.com.
SOURCE Norwegian Cruise Line
Comments
 What do you think of the news that Norwegian Cruise Line offers its greatest deal ever in advance of Black Friday? Will you take advantage of this offer? Drop us an anchor below to share what you love about NCL.
Stay up to date with the latest cruise news and travel updates!