NEW ROYAL CARIBBEAN INTERNATIONAL CRUISE TERMINAL A 'GAME CHANGER' FOR GALVESTON
As if restarting cruising in 2021 isn't enough great news, Royal Caribbean International recently announced details about its new cruise terminal at Pier 10 and its positive impacts on the local economy.
Two Royal Caribbean Group executives were featured speakers at the annual Galveston Island Convention & Visitors Bureau Summit on May 5. Russell Benford, vice president of Government Relations, Americas, and Joshua Carroll, vice president of Destination Development and Deployment, gave the audience of tourism and hospitality leaders the latest news about the project and their company's community engagement commitment.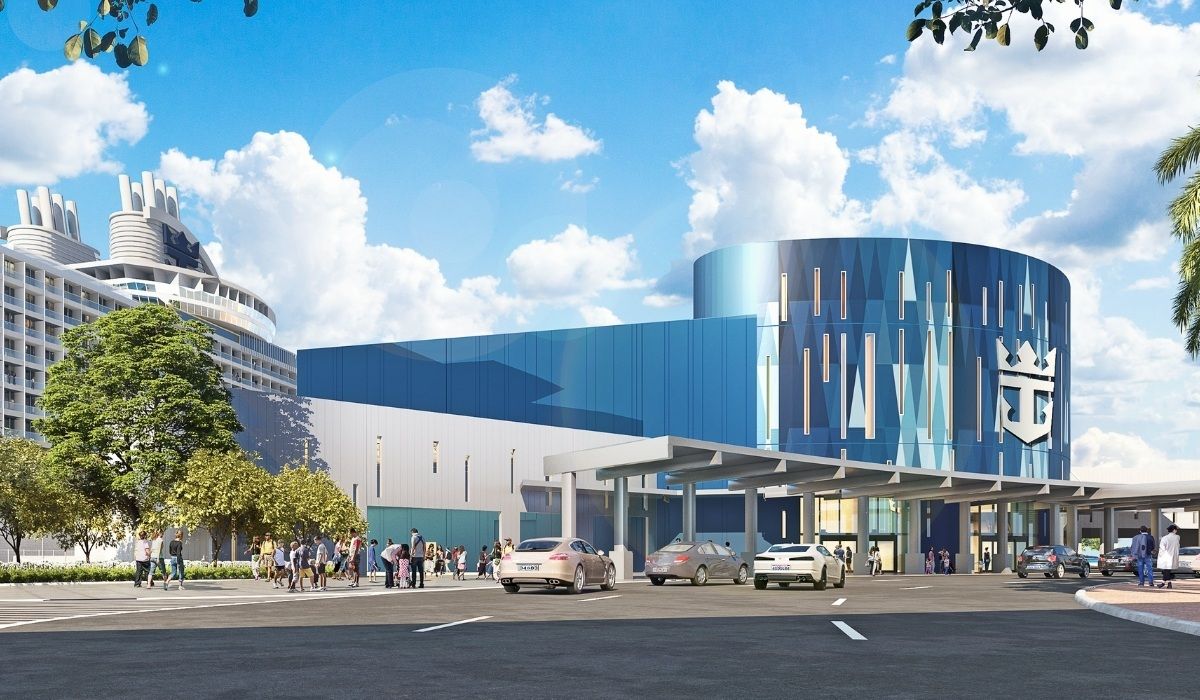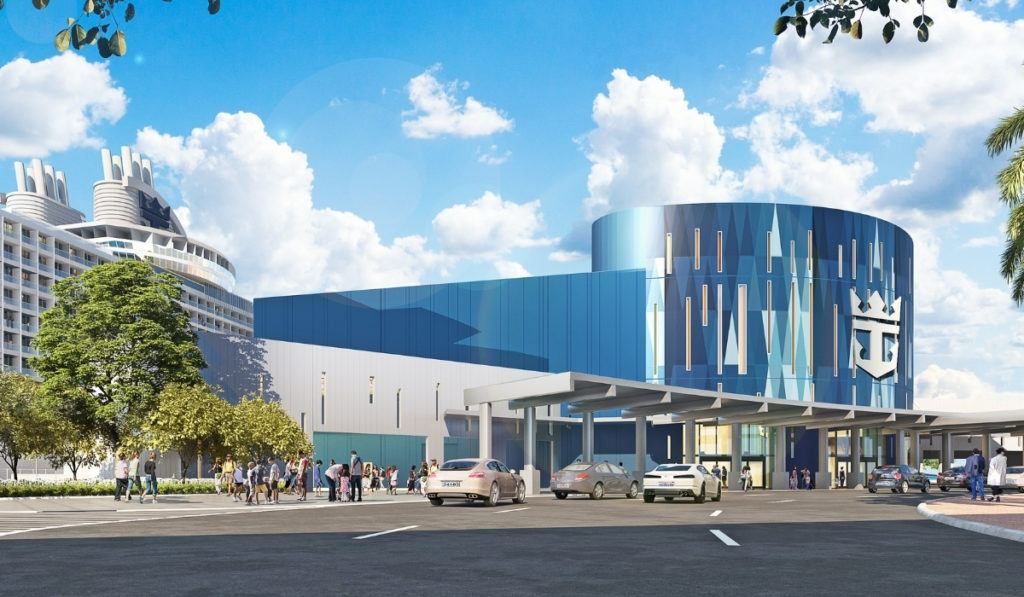 The $110 million project will generate an estimated 400 Texas construction jobs and 400 local operations jobs. The terminal will feature state-of-the-art technology, including mobile check-in and will be designed and developed sustainably to meet LEED (Leadership in Energy and Environmental Design) certification standards.
Royal Caribbean is beginning preliminary construction work and targeting completion in late 2022, when the first Oasis Class ship, Allure of the Seas is scheduled to sail for the first time from the new terminal. The Galveston Wharves Construction & Maintenance team did site and utilities work during 2020 and early 2021 to prepare the site for construction.
While uncertainty created by the global health crisis slowed things down a bit, the project is now full steam ahead. Benford told the audience that Royal Caribbean, which employs hundreds of thousands of team members around the world, pressed the pause button for a bit and re-evaluated its 2021 global plans.
"We went from over 100 projects to three – one of those being Galveston."
Carroll said that Royal Caribbean and the cruise industry is working closely with the U.S. Centers for Disease Control and Prevention to identify ways to resume cruising safely this summer.
Oasis Class Ship a Game-Changer
Bringing a Royal Caribbean Oasis Class ship to Galveston, the fourth most popular cruise port in North America is the driver for the new terminal. Allure of the Seas, one of the world's largest cruise ships, will host 5,400 guests with world-class dining and entertainment.
Benford said that Royal Caribbean's Oasis Class ship will draw cruise visitors from around the U.S. to Galveston as both a cruise and vacation destination. The ship's 2,200 crew members will make Galveston one of their shopping, banking and dining hotspots when the ship is in port.
Royal Caribbean is committed to being a part of the Galveston community engaging locally based on its three community engagement pillars – respect, communication and collaboration. Benford said that he and his team will look for ways to be a part of Galveston.
Mayor Craig Brown, who participated in the panel discussion, said that the city will leverage its partnership with Royal Caribbean to connect the terminal to the downtown historic district, possibly with a rubber-tired trolley to transport passengers.
All of this is great news. When we all work together toward common goals, everyone wins.  
SOURCE Port of Galveston
Comments
What do you think of the new Royal Caribbean cruise terminal in Galveston? Would you cruise from this Texas homeport? Drop us an anchor below to share your experiences cruising from Galveston.
Stay up to date with the latest cruise news and travel updates!