We have Carnival's new main dining room dinner menus that are rolling out across the fleet starting in summer 2023.
Earlier this year, Carnival Dream served as the testing ground for all-new menus on rotation in the ship's main dining rooms. In July, the line announced the permanent versions of these revamped menus with some tweaks from the test versions thanks to guest feedback.
Call to Book Your Next Cruise Now: 1-855-228-5584!
New Carnival Cruise Main Dining Dinner Menus
Carnival Cruise Line features a number of dining options that are all included in the cruise fare. From casual spots like BlueIguana Cantina and Guy's Burger Joint to the more elegant main dining room.
Carnival offers three seating choices for dinner in its main dining rooms. Guests can choose between two set seating times: 5:30 pm or 7:45 pm, which allows them to sit at the same table with the same waitstaff each night. The third option is 'Your Time' dining, which allows passengers to eat dinner whenever they wish each evening between 5:15 and 9 pm. These new dinner menus apply to all three evening dining options.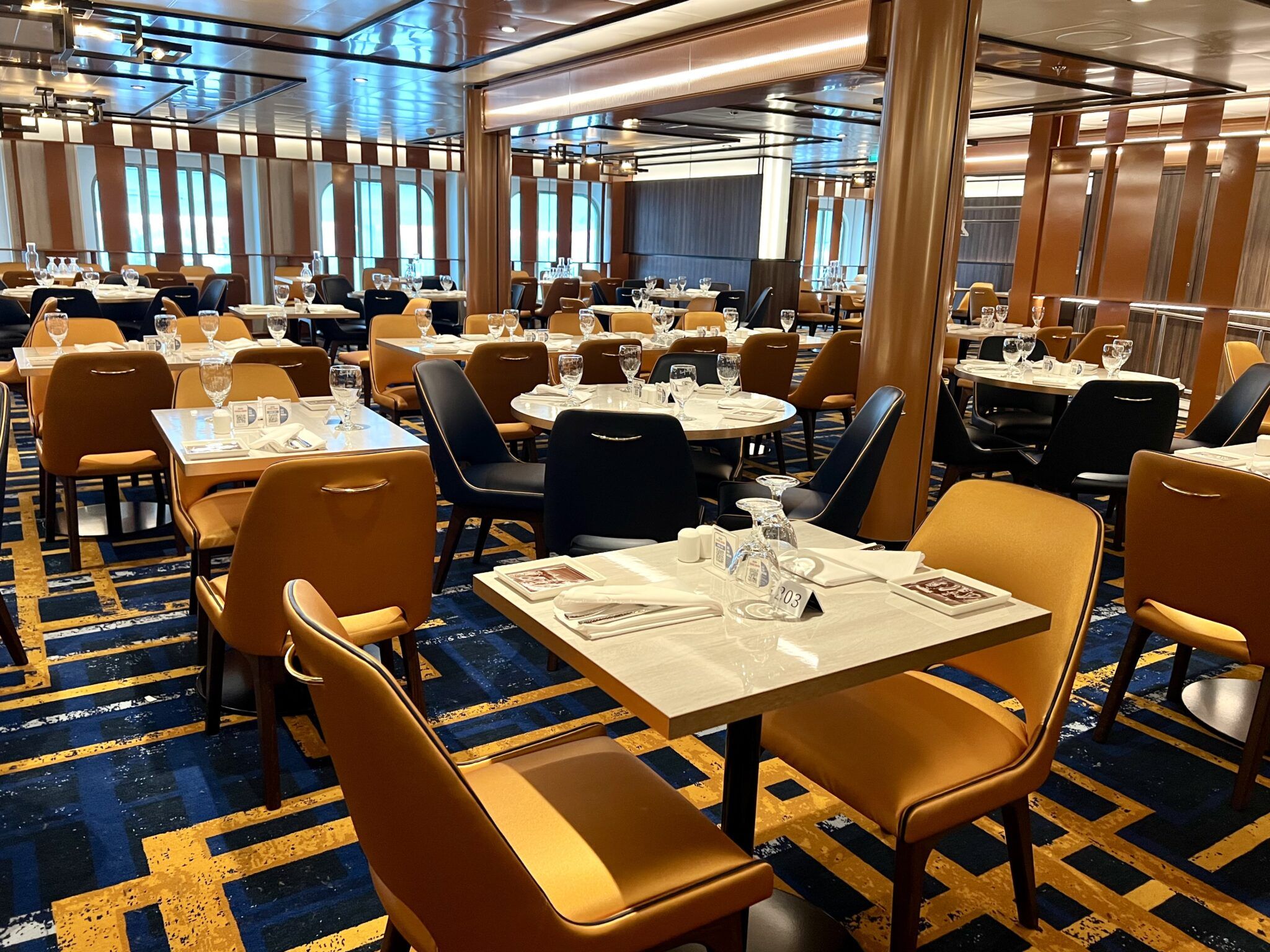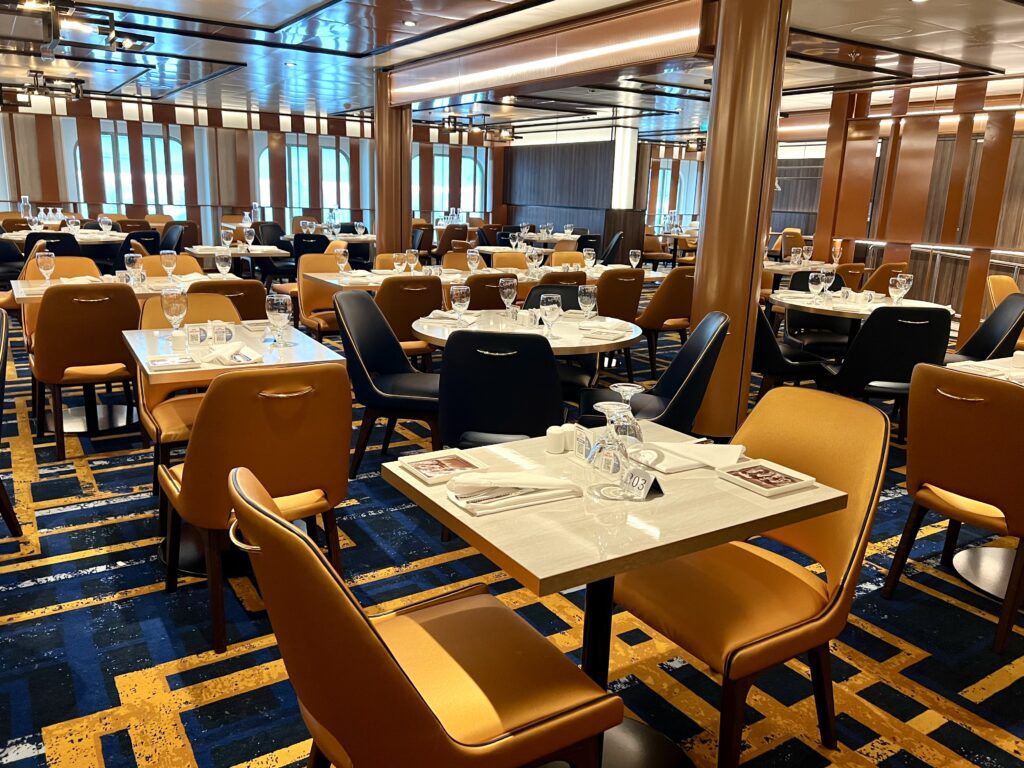 Below are the new dinner menus that are now being rolled out across the Carnival Cruise Line fleet. It is important to note that the order of these menus may change based on your specific itinerary and length of your cruise. For example, the elegant nights tend to occur on your ship's sea days. Additionally, if your sailing is less than 8 days, some of the below menus will be eliminated from your rotation.
Further, shorter three to five-night voyages only feature one elegant night which is the 'elegant night #1' menu — meaning only longer cruises offer included lobster in the main dining room (on the second elegant night).
According to Carnival's brand ambassador John Heald, the Flat Iron Steak will be returning soon as an everyday option. Most recently, it had been replaced by the broiled striploin steak.
What Costs Extra?
Unless otherwise noted, all items on these new Carnival main dining room menus are included in the price of your cruise. However, guests are limited to two entrée selections. The third or more entrees will incur a $5 fee.
Of course many drinks on a Carnival cruise will also cost extra, including soda, specialty coffee, and alcoholic beverages. Or, cruisers can opt to purchase a beverage package. These drink packages do work in the main dining rooms as well as all the bars and lounges on the ship.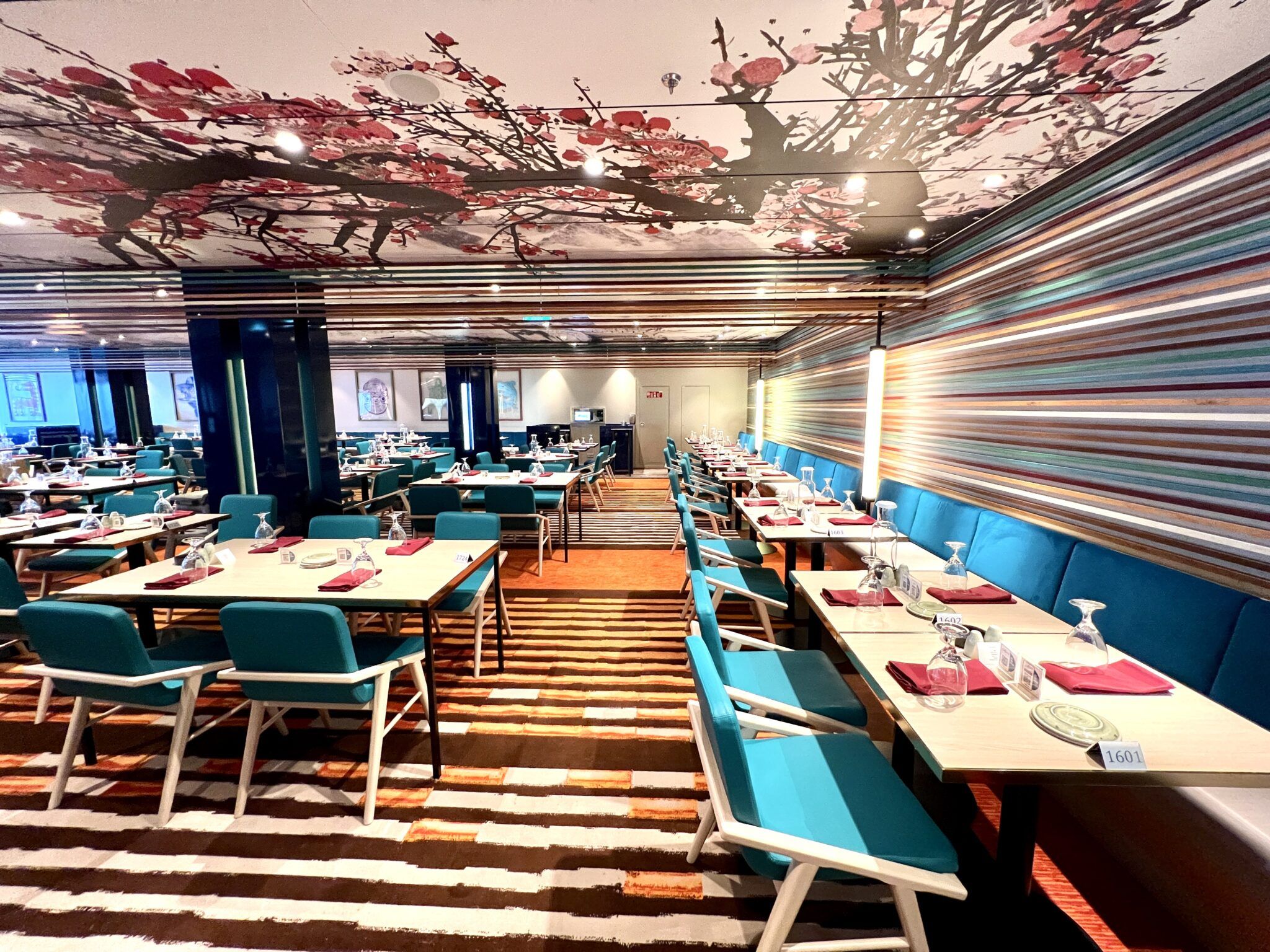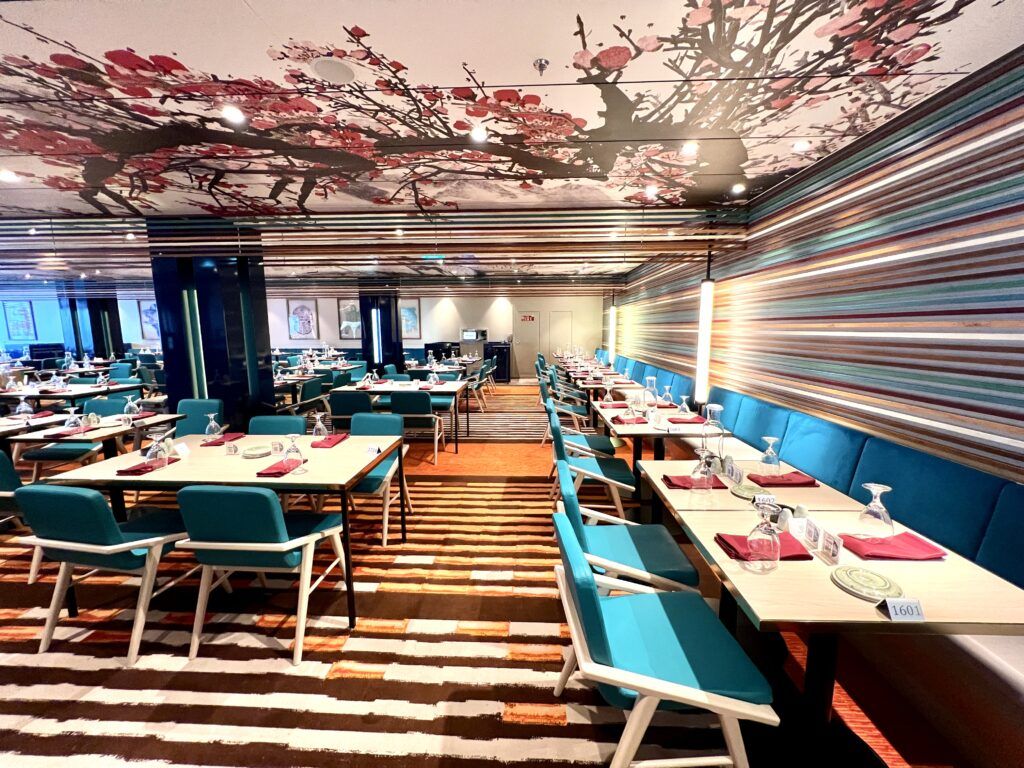 Carnival Cruise Line also features a variety of specialty restaurants on its ships available for an up-charge. These include everything from an upscale steakhouse to sushi and teppanyaki. While these offerings do vary by ship, you can check out a sampling of these specialty restaurant menus in our Carnival Celebration dining guide.
EXCLUSIVE SAVINGS: Get Deals on Your Next Carnival Cruise!
New Carnival Main Dining Room Menus Fleet Roll Out
The U.S.-based ships in the Carnival Cruise Line fleet are set to all be serving the new menus by the end of the year. The Australian-based ships will receive the new menus in 2024.
Per a recent post by John Heald on Facebook, the roll out of the new menus across the fleet will occur as follows:
Carnival Horizon- 7/22/2023
Carnival Sunshine- 8/3/2023
Carnival Vista- 8/12/2023
Carnival Radiance- 8/18/2023
Mardi Gras- 8/19/2023
Carnival Breeze- 9/2/2023
Carnival Panorama- 9/2/2023
Carnival Celebration- 9/9/2023
Carnival Valor- 9/18/2023
Carnival Miracle- 9/28/2023
Carnival Glory- 10/1/2023
Carnival Liberty- 10/2/2023
Carnival Sunshine- 10/19/2023
Carnival Elation- 10/21/2023
Carnival Magic- 10/22/2023
Carnival Paradise- 11/9/2023
Carnival Freedom- 11/11/2023
Carnival Spirit- 11/25/2023
Carnival Legend- 12/3/2023
Carnival Jubilee- December
Carnival Pride- TBD
Carnival Venezia- TBD
What's New?
So what's new on Carnival's updated main dining room menus? First, you should know that the menus feature dozens of new dishes specially curated by Carnival's Chief Culinary Officer Emeril Lagasse, alongside Carnival's chefs.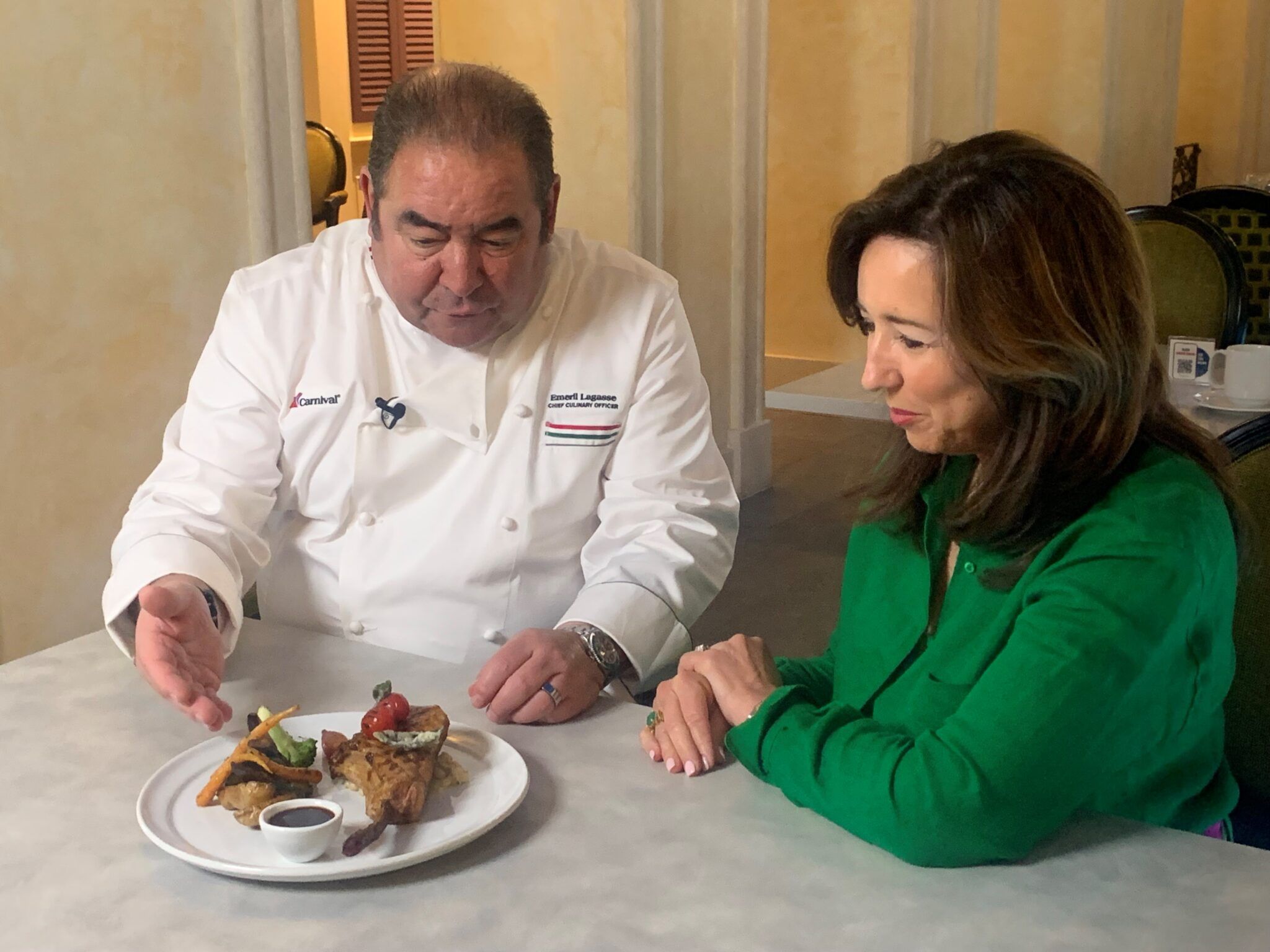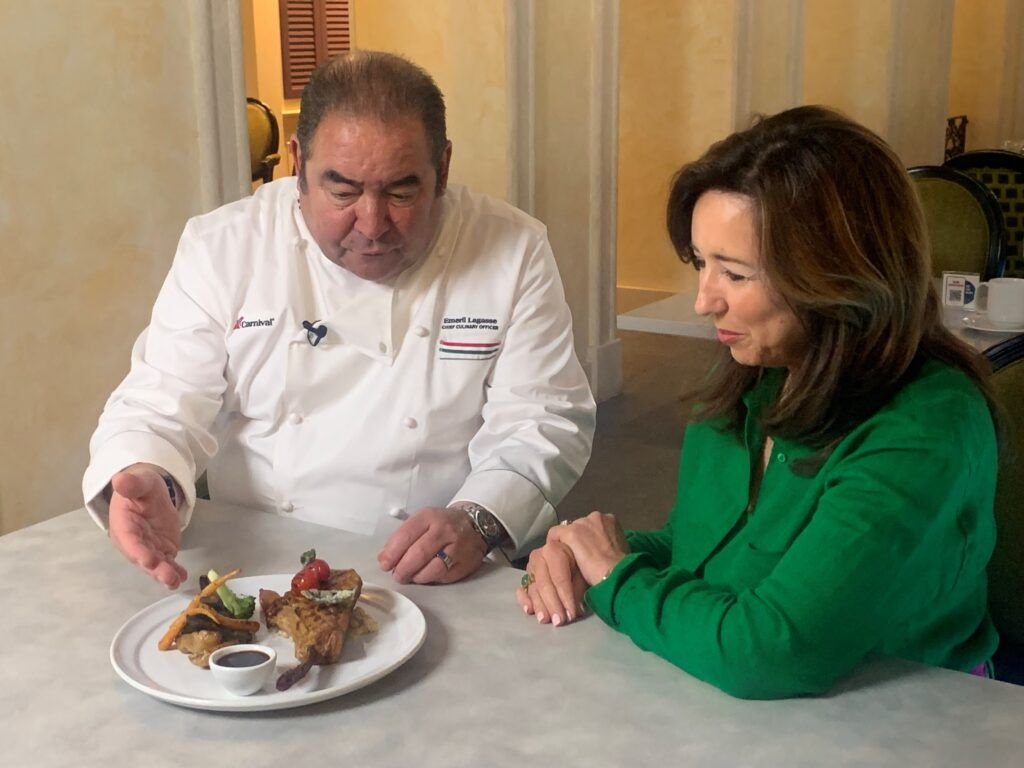 One of the most exciting additions to the menu is a section called 'Emeril's Select,' which are dishes Carnival says are "personally recommended" by Lagasse. These include things like crab and shrimp cake, BBQ salmon, crawfish strudel, jambalaya pasta, coffee glazed roast duck, and fried Mississippi catfish.
Another addition is the highly-requested 'Featured Salad' section, which includes a different salad entrée each night. These include the beefsteak salad, ultimate cobb salad, Asian chopped salad with chicken, and more.
Other new offerings include Hawaiian shrimp poke, roasted duck rolls, Cornish game hen, pappardelle with braised lamb, grilled swordfish, Dutch double chocolate pave cake, and banana cream pie.
What's Missing?
A notable item missing from the new menus is the grilled salmon in the everyday section. While each night does include seafood choices (sometimes salmon!), it's no longer available as a constant standby.
Lunch and Brunch Remains Unchanged
At the time of writing, Carnival's breakfast dining room menu remains the same. Breakfast options continue to include things like eggs benedict, vanilla French toast, omelets, a breakfast bowl, pancakes, a smoked salmon bagel, waffles, and oatmeal. They also offer a port day express breakfast consisting of eggs, bacon, sausage, bread/pastries, and orange juice — designed to get guests in and out and on their way quickly.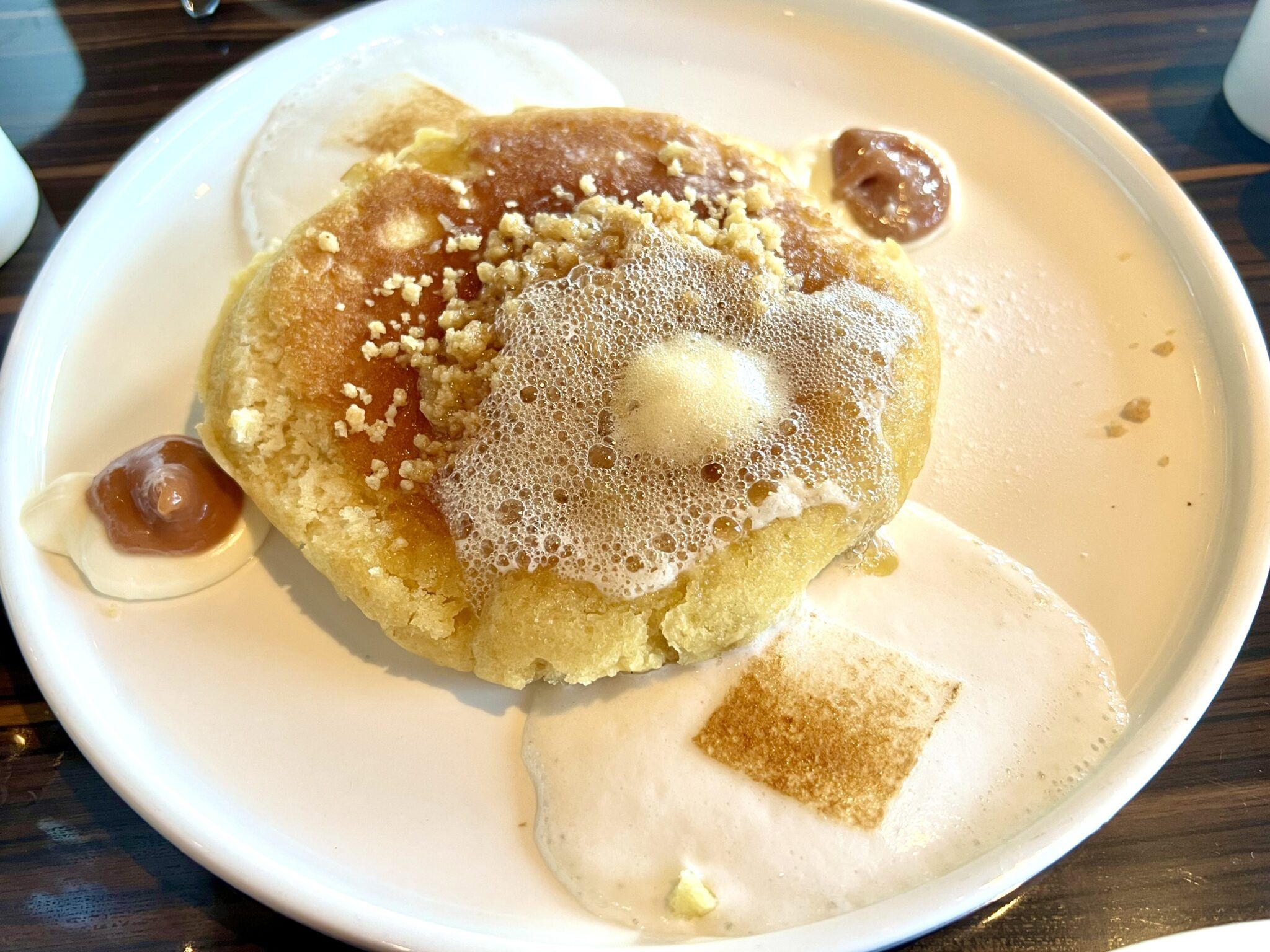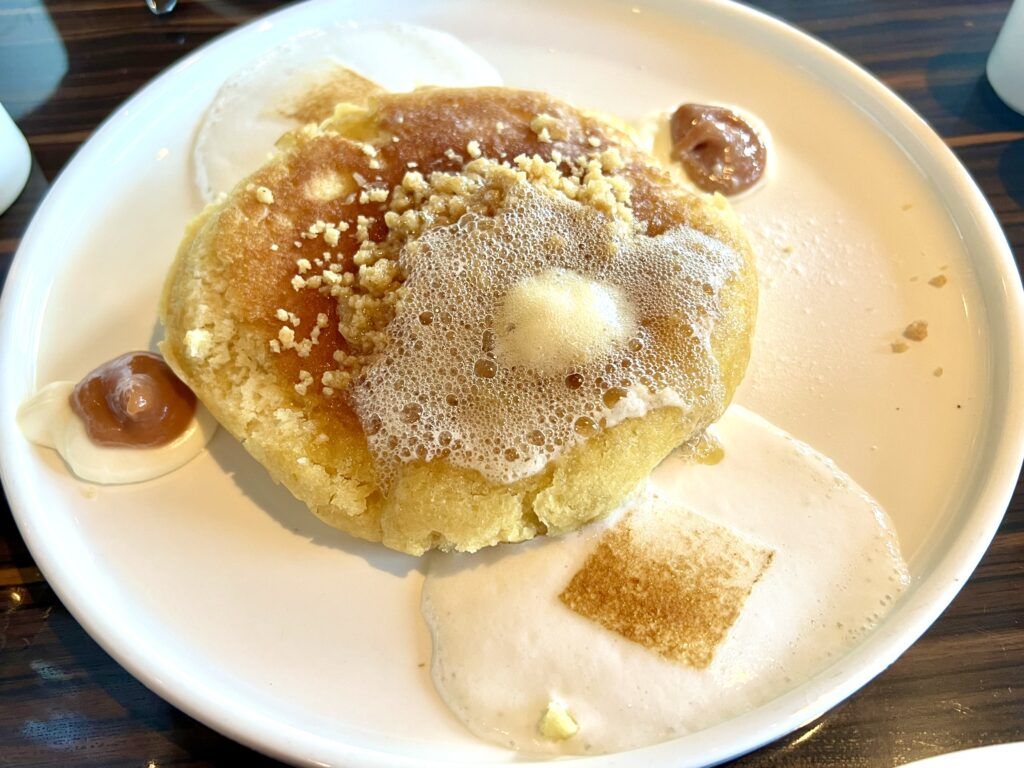 The cruise line's popular Seaday Brunch main dining menu also remains unchanged. It includes fun dishes such as huevos rancheros, steak and eggs, fried chicken and waffles, skillet-cake, flamin' tomato soup, the brunch burger, and mac and cheese. There are also standby staples like omelets, eggs benedict, cereal, parfaits, pancakes, and oatmeal.
BOOK NOW: Get Exclusive Savings on Your Next Carnival Cruise!
Comments
What are your thoughts on these new Carnival main dining room menus? Do you like the new nightly additions? Drop us an anchor below to share your favorite menu items when sailing with Carnival Cruise Line.