MSC WORLD EUROPA FURTHER ELEVATES FOOD AND BEVERAGE EXPERIENCE WITH NEW INTERNATIONAL PARTNERSHIPS FOCUSED ON ARTISANAL EXPERTISE
Chef Niklas Ekstedt will headline new specialty restaurant Chef's Garden Kitchen with an innovative menu full of fresh and natural ingredients for a farm-to-ocean concept
Brewmaster Teo Musso has worked with MSC Cruises to create an exclusive range of "Oceanic" craft beers brewed on board
Geneva, Switzerland – October 13, 2022 – MSC Cruises revealed two new partnerships today that will enrich the food and beverage offering on the line's upcoming flagship MSC World Europa.
Michelin-starred chef, TV personality and author Niklas Ekstedt is collaborating with MSC Cruises to design the menu for specialty restaurant Chef's Garden Kitchen, focusing on natural ingredients and a farm-to-ocean ethos.The new restaurant will feature the first hydroponic garden at sea and a uniquely immersive experience with Ekstedt's extraordinary creations prepared in an open kitchen against a backdrop of panoramic sea views.
Award-winning brewmaster Teo Musso, who created the Baladin Farm Brewery, has worked with MSC Cruises to create a bespoke range of MSC signature craft beers that will be brewed at sea in the ship's full-scale micro-brewery. The brewery will produce and serve a range of "Oceanic" beers made exclusively on board using desalinated sea water—offering a pilsner, a bitter and a wheat beer to be enjoyed alongside classic bar snacks.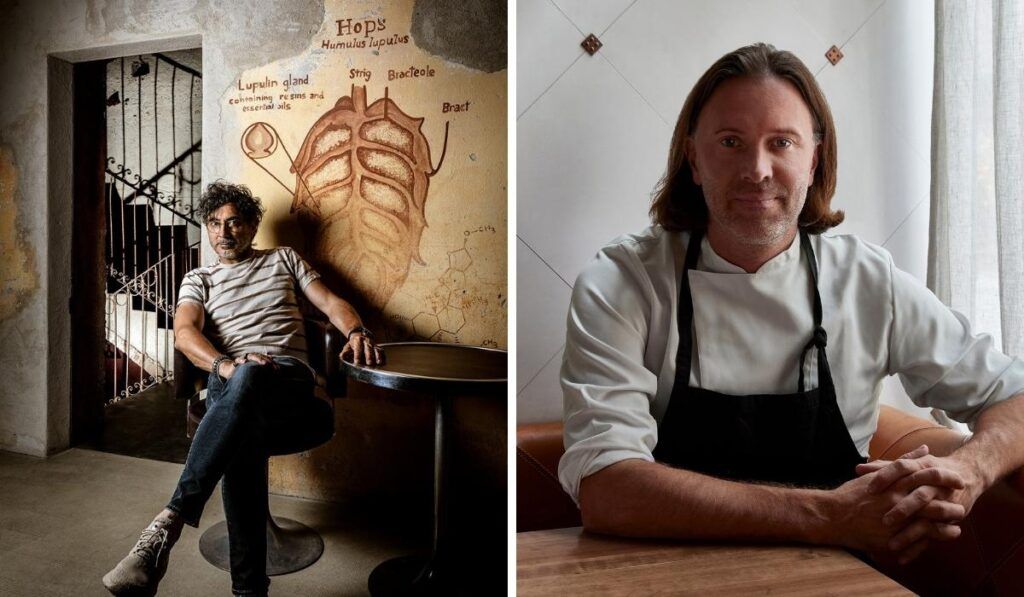 Ekstedt and Musso are international experts in their field who were carefully selected for the values they share common with MSC Cruises. Their knowledge and passion—combined with a focus on quality and carefully chosen ingredients—will set both venues apart with a distinct and elevated experience in line with MSC World Europa's mission to redefine the future of cruising.
Chef Ekstedt shared: "Working with MSC Cruises to develop a new dining concept on MSC World Europa has been an exciting experience and we have created something really special and unique. The menu is rooted in my core philosophy that everything needs to start with the very best natural ingredients and, as such, the dishes are simple but full of flavor and will feature the hydroponic micro-greens that are grown in on board in the restaurant to enhance the flavors, texture and colors."
Brewmaster Musso added: "I have always loved to experiment and be creative with my beers. This partnership with MSC Cruises was a gift, a chance to create not only three new beers but to do so in the most romantic of ways: at sea. The result is three totally new 'Oceanic' brews—a pils, a bitter and a wheat—each with its own unique array of flavors. A chance for MSC Cruises' guests to discover new tastes, just as they discover new destinations."
CHEF'S GARDEN KITCHEN – A FOODIE OASIS
The Chef's Garden Kitchen's promises fresh and seasonal flavors, taking its cues from nature. A meal could start with scallop ceviche, along with pickled kohlrabi, spruce, lingonberries and grapefruit. It might be followed by a main course of seared Langoustine tails, carrots, finger lime and infused broth, finishing with a dessert of meringue, sea buckthorn, white chocolate and verbena.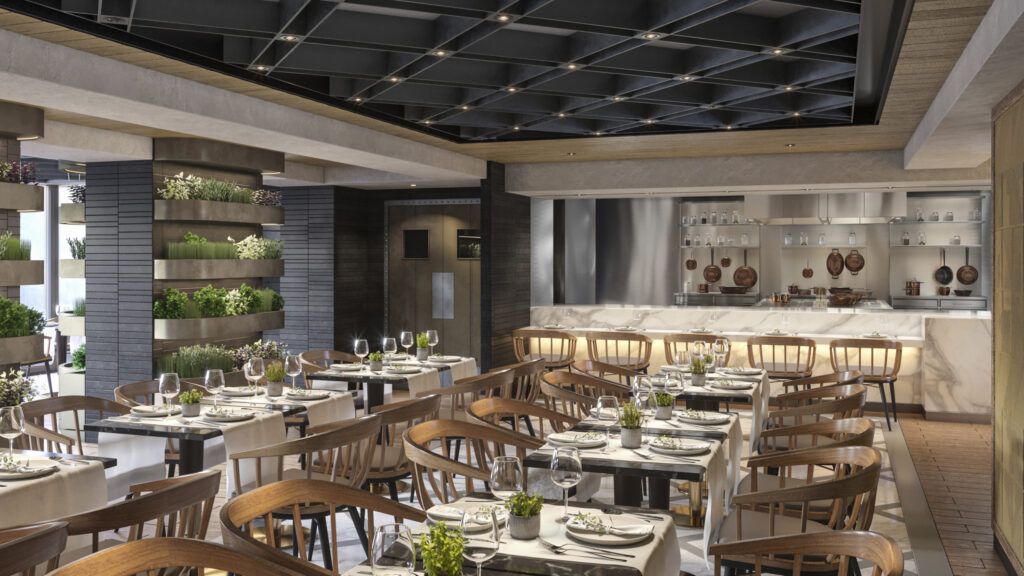 Born in Sweden, the son of a produce seller, Ekstedt's strong connection with nature and the Earth's flavors came early in life. Ekstedt aims to modernize cuisine through art instead of technology, combining traditional Nordic cooking and preservation techniques with astonishingly creative assortments of fresh seasonal ingredients.
Ekstedt's close family bond resonated with MSC Cruises, which started as—and remains—a family-owned and operated Company. Among the brand's key pillars, each ship is designed to welcome families of all sizes and ages with experiences that cater to each of them.
MASTERS OF THE SEA – CRAFT BEERS LIKE NOWHERE AT SEA
MSC Cruises' Masters of the Sea pub has long been a favorite spot to grab a quick bite and delight in an extensive beer list, but this will be the first time it features an onboard brewery. Brewing beer at sea required finding a partner who understands the complexities of accomplishing the entire process onboard, as well as someone who identifies with the brand's vision and philosophy.
Birra Baladin is an Italian craft and farm brewery with its own blend of delectable flavors, creative innovations and a history steeped in tradition. Musso is the visionary powerhouse behind Birra Baladin, considered the "father" of the Italian craft beer movement with an influence on craft beer that reaches around the world. He introduced a new concept in the beer business, suggesting that restaurants use beer as a food pairing.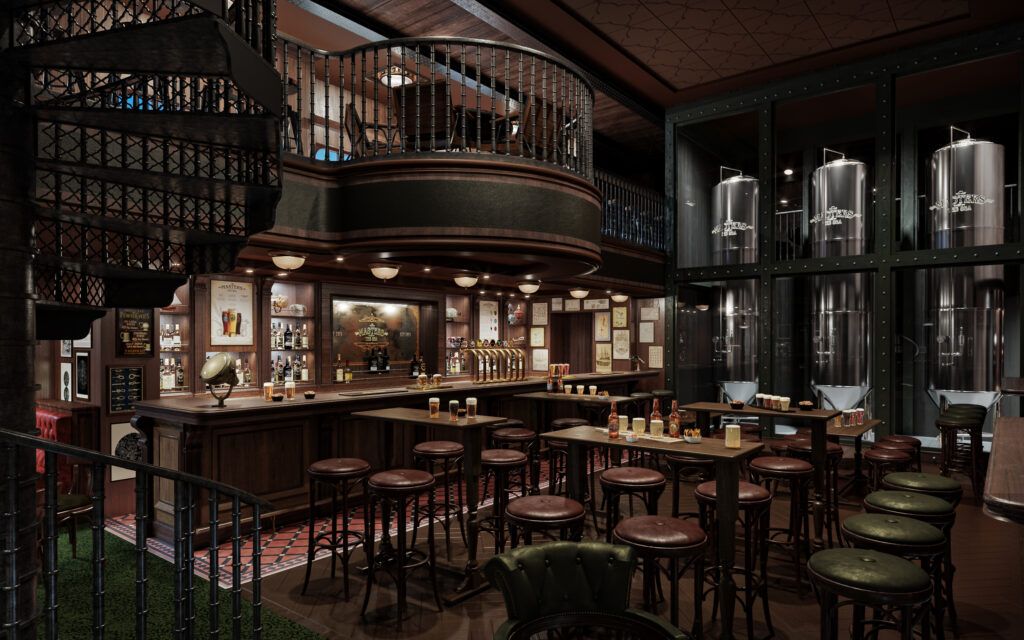 Musso supports the Italian agricultural blockchain to certify the production of real craft beers Made in Italy. His beers have gained cult status since their inception in the 1990s and are still brewed just outside his hometown (Piozzo) in Piedmont.
Once again, Musso's strong bond with his family struck a chord with MSC Cruises. He was raised by Italian farmers who taught him the importance of natural ingredients and he has dedicated beers to his children and their mother. Musso's values are a natural fit for the cruise brand, and so is his shared Italian heritage.
A TEMPTING ARRAY OF RESTAURANTS, BARS AND LOUNGES
MSC World Europa rounds up her list of gastronomic venues with seven brand new bar and lounge concepts, as well as new dining locations, including:
NEW! Coffee Emporium is a sleek and modern coffee house and a coffee connoisseur's dream.
NEW! Raj Polo Tea House takes a step back in time to turn-of-the-century India, where Indian and English tea traditions converge in a relaxed tropical setting.
NEW! The Gin Project is a must-stop shop for gin aficionados with over 70 craft gins, featuring classic cocktails expertly prepared by gin-tenders using a vintage Crawley's shaker.
NEW! Elixir – Mixology Bar is the "It Bar" for cool and edgy cocktails, with expert mixologists creating handcrafted concoctions featuring delicious Fever Tree mixers.
NEW! Fizz – Champagne Bar elevates the bubbly experience from previous ships with a dedicated and sumptuous lounge, offering an elegant atmosphere to enjoy decadent Champagne.
NEW! La Pescaderia offers a fresh selection of seafood in a market-style setting, complete with a fresh fish display where guests can choose a whole fish to be prepared on the spot or enjoy a selection of to-go options. The restaurant prepares traditional seafood complemented by a variety of Mediterranean mezze and offers outdoor patio seating.
NEW! Luna Park Pizza & Burger is a casual buffet featuring bright ambiance and inventive design elements. The interactive experience includes family games and a fun menu of classic American fare from "Coney dogs" and salted pretzels to funnel cake.
MSC World Europa will welcome her first guests in December 2022. She will spend her inaugural season in the Arabian Gulf region, giving guests the ultimate winter sun cruise experience on 7-night itineraries from Dubai. The ship will sail to the nearby modern metropolis of Abu Dhabi, on to Sir Bani Yas Island, Dammam in Saudi Arabia and the breath-taking Al Ahsa oasis (a UNESCO World Heritage site) before heading to futuristic Doha, Qatar, and returning to Dubai with an overnight in the city to discover all the marvels it has to offer.
Departing Dubai on March 25, 2023, MSC World Europa will head to the Mediterranean Sea. During summer 2023, she will offer 7-night cruises calling at the Italian ports of Genoa, Naples and Messina, as well as Valletta in Malta, Barcelona in Spain and Marseille in France.
For more information about MSC World Europa, click here.
SOURCE MSC Cruises
Comments
Are you excited to hear that MSC World Europa elevates its food and beverage experience with new partnerships? Do you have plans to sail on any of MSC Cruises new ships? Drop us an anchor below to share your upcoming cruise plans.
Stay up to date with the latest cruise news and travel updates!