MSC EURIBIA'S BRAND NEW ENTERTAINMENT OPTIONS OFFER CAPTIVATING EXPERIENCES AT SEA
Seven new theatrical shows will light up the Delphi Theatre for guests of all ages to enjoy
MSC Euribia takes live music to a whole new level with one of the largest big bands at sea in the newly designed Carousel Lounge
New shows and re-imagined venues will greet guests of all ages when the new MSC Euribia launches in June. Today, MSC Cruises detailed some of the ship's innovative experiences—including seven new productions and a fresh take on the iconic Carousel Lounge.
The fifth ship in the Meraviglia Class follows MSC Cruises' history of developing fresh entertainment options for the whole family. Fun will be available around the clock, from the wide range of new games and activities during the day to dancing the night away with one of the largest big bands at sea.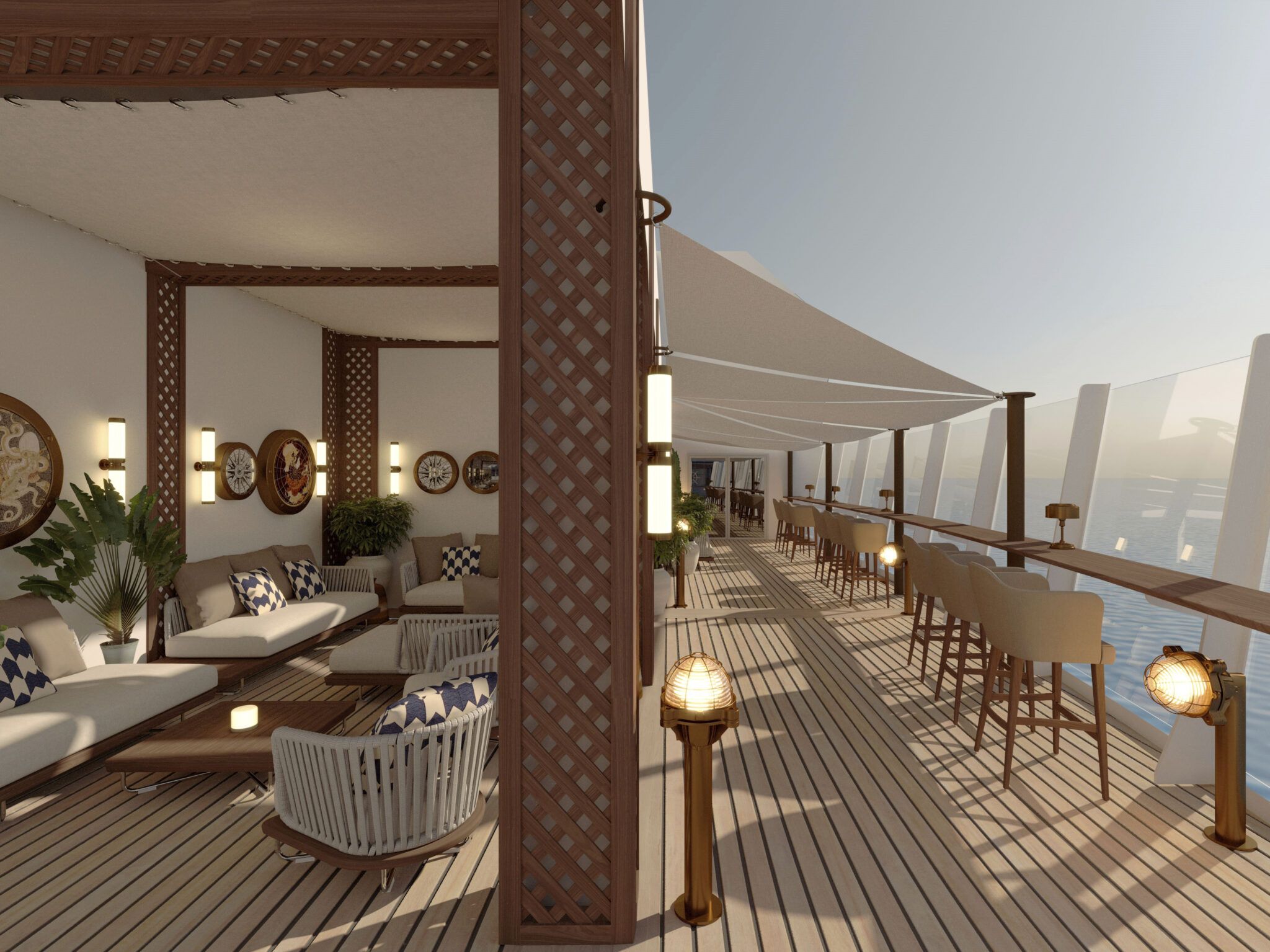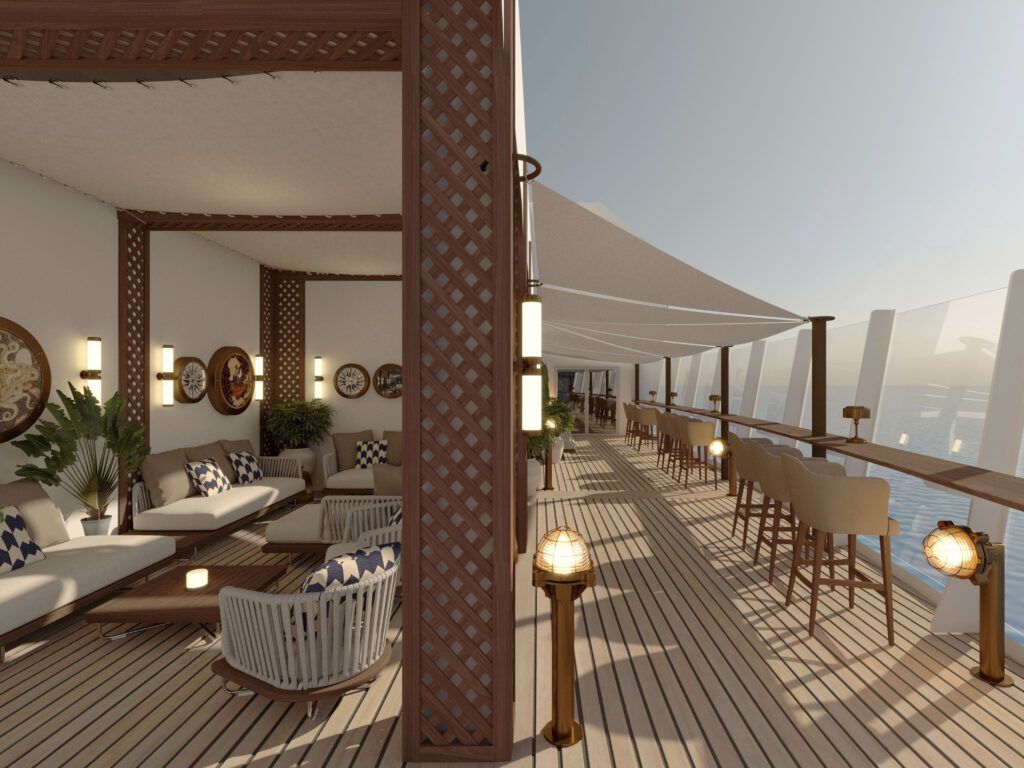 Steve Leatham, MSC Cruises' Global Head of Entertainment said, "We are so excited to announce our fun-filled entertainment offerings on our much-anticipated new flagship, MSC Euribia. Entertainment is a fundamental part of MSC Cruises' guest experience and we're always looking for new, engaging ways to delight our guests of all ages. We strive to create exceptional and immersive concepts combined with varied entertainment programs to ensure that our guests will remember their cruise as the ultimate vacation experience."
THE CAROUSEL LOUNGE – REINVENTING A CLASSIC SPACE
The Carousel Lounge has been a hallmark of Meraviglia Class ships. MSC Euribia reimagines that space with a brand-new layout and even more options to entertain. This aft lounge will extend outdoors for the first time. This will add sea air to the venue's already-incredible atmosphere and panoramic views.
This multi-functional space spans nearly 11,000 square feet, with two covered terraces. It will allow guests to unwind while enjoying an array of gourmet eats and drinks. During the day, guests can sit back and relax or join in on anything from table games and ballroom dancing. The party starts when the sun goes down and the music gets going.
BIG BAND AT SEA – ONE-OF-A-KIND ENTERTAINMENT
Big Band at Sea, MSC Cruises' newest entertainment concept, will be a spectacular nineteen-piece group of internationally acclaimed musicians and singers. Guests can expect three live performances each evening, with new themes based on everything from rock to musicals. Visiting guest acts will join the band to delight guests with one-off concerts.
SEVEN AWE-INSPIRING THEATRE SHOWS
MSC Euribia' Delphi Theatre will feature a complete seven-day program of stage shows for unmatched entertainment. No two evenings will be alike, as guest entertainers join in with unique performances alongside the incredible resident theater cast.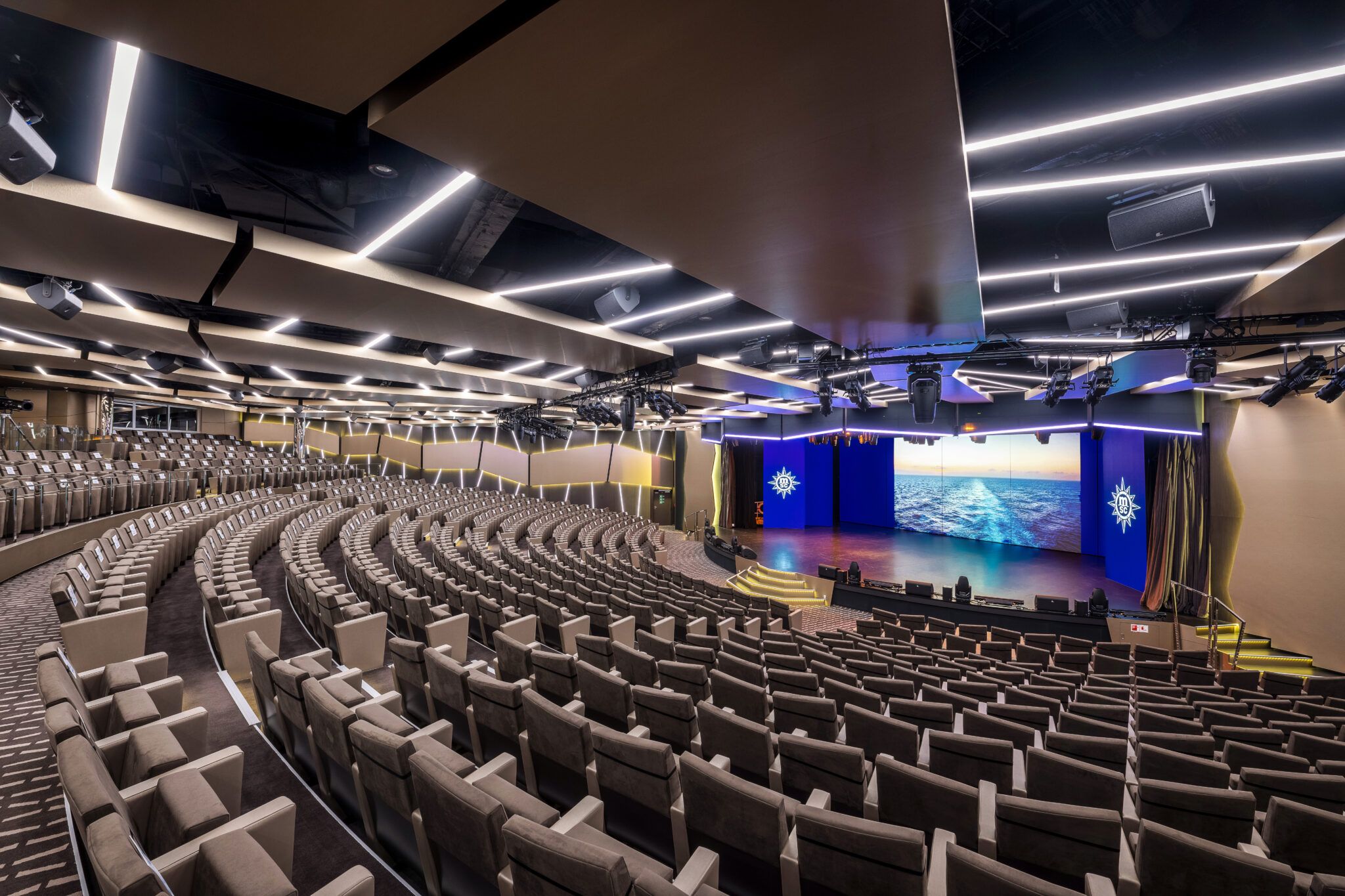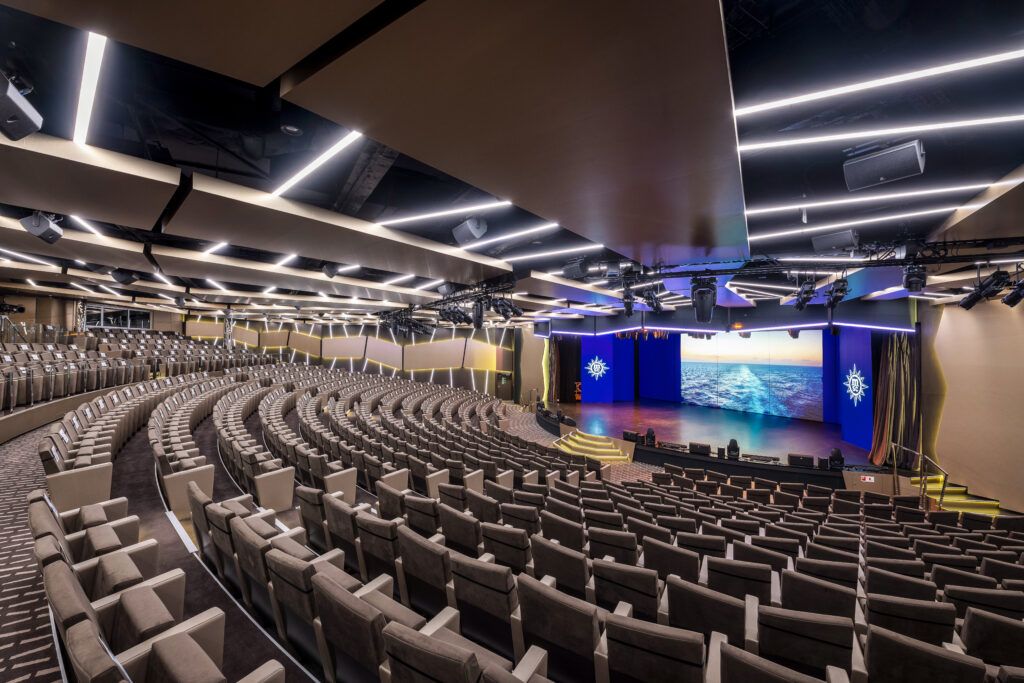 Circus 1920: A nostalgic look back into the magical world of the circus. This show features extraordinary death-defying specialty performers, a captivating ringmaster, fun dance routines, vintage costumes, and incredible stage sets.
Generation Rock: This classic feel-good rock show features the greatest rock artists of all time. The show includes hits from legends like AC/DC, The Rolling Stones, David Bowie, Kiss, Journey and Queen.
Illuminicity: The best arcade game on the block. This will be MSC Cruises' most technical show yet. Illuminicity will be set inside a video game, featuring light-up costumes and interactive visuals to create breath-taking moments on stage. 
Jukebox L!ve: Showcasing the finest vocalists in a show all about Funk, Soul and Rock n' Roll, this show draws inspiration from the full pop spectrum and is set in a fictional Las Vegas showroom. Audiences will be encouraged to join in singing hits performed in a modern style.
Song Book – Ed Sheeran: Celebrating Ed Sheeran, who started as a street performer and went on to sell out Wembley Stadium, the show will follow the ship's own team of performers on their journey to stardom. Acrobats, living statues, and hand balance artists bring the flavor of street performance to the big stage accompanied by a playlist of Sheeran's hits. 
Variety: A spectacular show featuring guest entertainers, musicians, and acrobats. Variety showcases the ship's incredible talent in a program that changes according to the audience, the ship's destination, and the time of year.
Guest Entertainers: Featuring top-level talent selected from around the world to perform one-off shows and wow guests.
To find out more about MSC Euribia, please click here.
SOURCE MSC Cruises
Comments
Are you happy to hear that MSC announces the entertainment options on MSC Euribia? Which of the new shows are you most looking forward to seeing? Drop us an anchor below to share your experiences sailing with MSC Cruises.
Stay up to date with the latest cruise news and travel updates!