It's so nice to "get away from it all" once in a while, and cruises are a perfect option for that. But sometimes it's necessary to keep in touch with people back home, even while on vacation. This can prove tricky when cell service ceases to be an (affordable) option while sailing out at sea.
So how can you communicate with friends and family in the middle of the ocean? And more importantly, how can you call and text on a cruise ship free of charge?
This article breaks down what you need to do to enable text functionality on your phone without it costing a fortune, from built-in smartphone messaging to free cruise line apps that allow you to keep in touch with your travel companions. It's easier than you think!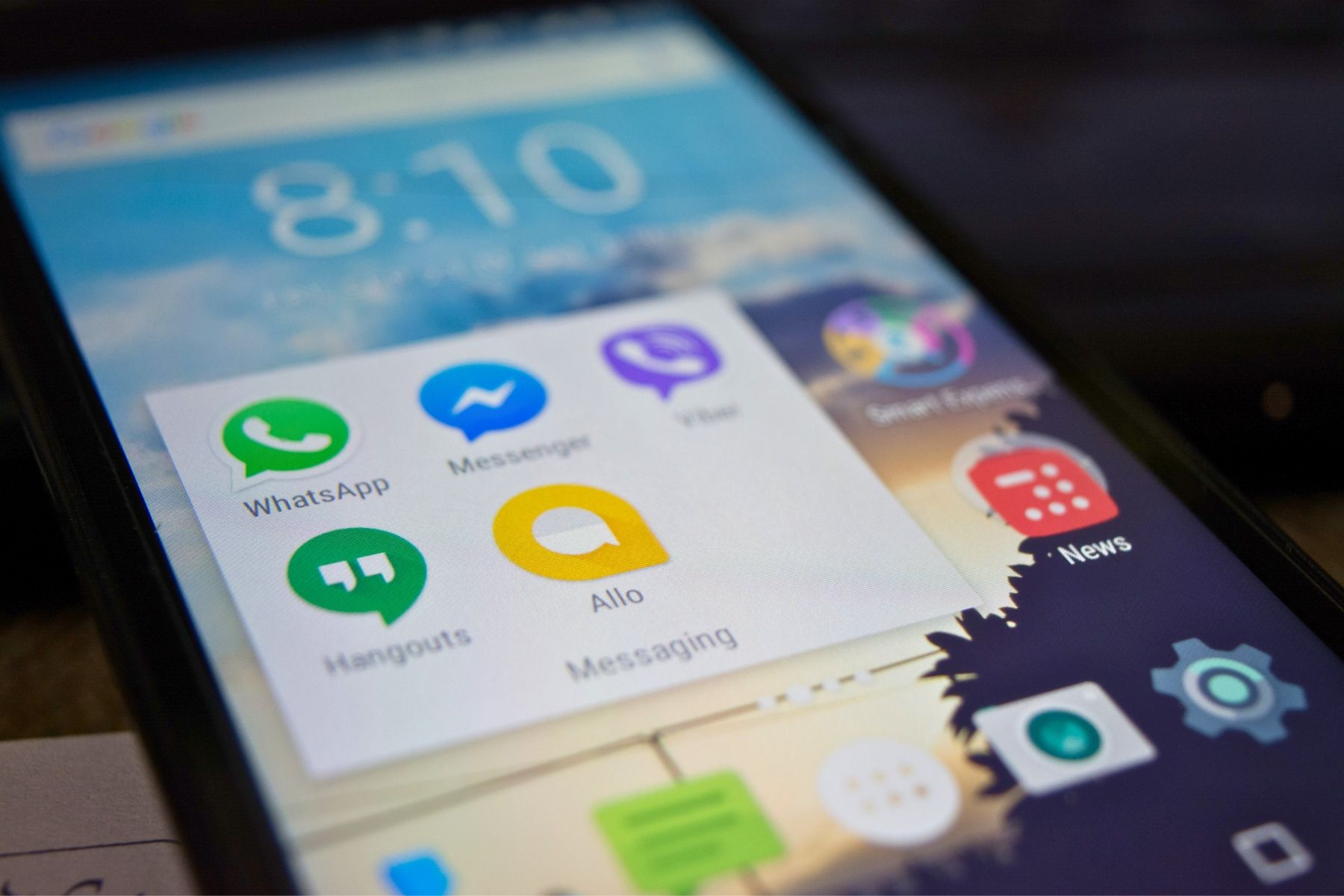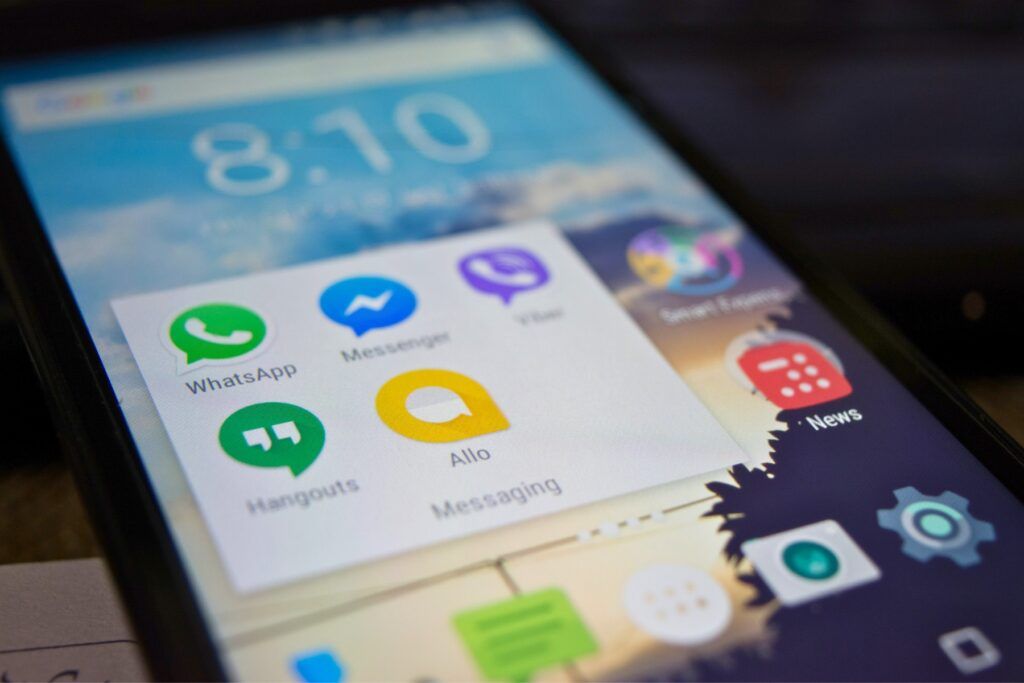 Call to Book Your Next Cruise Now: 1-855-228-5584!
How to Text on a Cruise Ship for Free
Can I text on a cruise ship for free?
Yes and no. Typically, texting on any mobile device is only available if you are connected to a ship's wireless internet. And connecting to Wi-Fi comes with a fee on many ships. The most important thing to remember in any situation is to make sure your data roaming is turned off and that you set your phone to airplane mode or a similar setting once you have departed port and are out at sea.
However, if you are sailing with included Wi-Fi (most river cruise and luxury lines offer this), then by default your texting capabilities are also included. Another loophole to free texting on a cruise is if your cruise line offers messaging capabilities through an app specially designed to use onboard.
How do I make phone calls on a cruise ship?
Wi-Fi is not required to make a phone call, but there is no reason — except in the event of an emergency — that you would want to pay to use the ship's satellite phone lines or pay data and roaming charges through your mobile service provider.
The easiest way to make a call while at sea is VoIP, which means "voice over internet protocol." It's a fancy way of saying disconnect from your phone service (airplane mode is safest); connect to your onboard Wi-Fi; and then use a service like Apple's FaceTime or WhatsApp to make a call. While sometimes a strong enough signal can allow for video calling, it's a better bet to select audio only.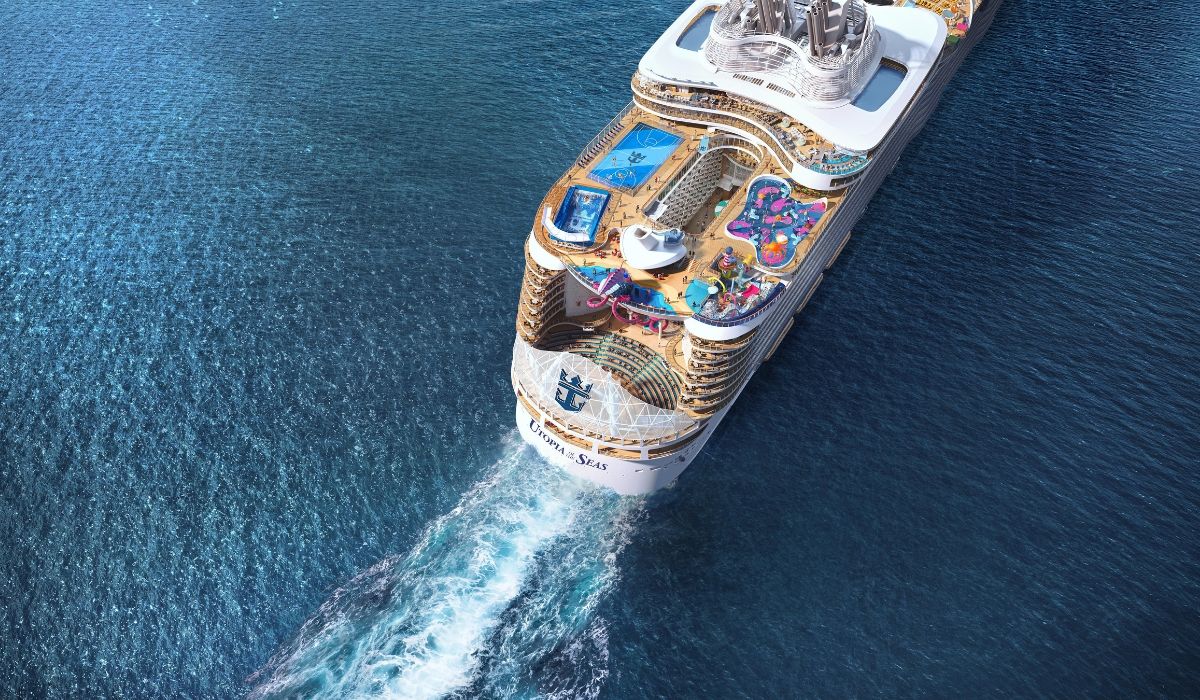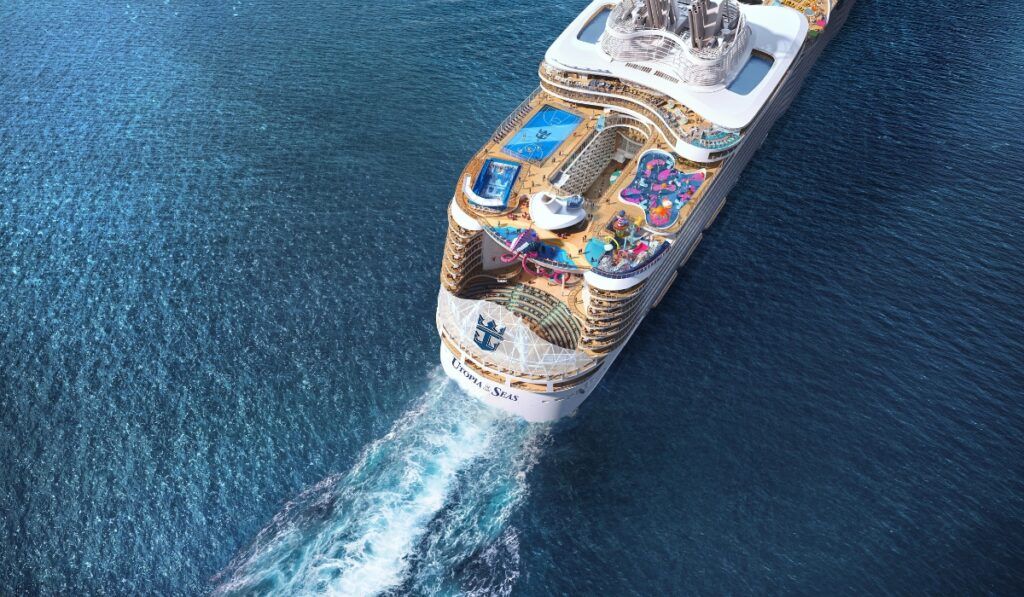 How can I text while cruising?
Sure, there might still be a few holdouts with flip phones, but most travelers these days use a smartphone, or a mobile phone that's internet enabled. Of these, the two main types are Apple's ubiquitous iPhone and Google/Android phones. There are slight differences to each device.
Texting at sea with an iPhone, iPad, or Apple device
Apple products have a built-in suite of features that make it easy to call or text over Wi-Fi, as well as share images across devices or with other iPhone users in your travel party. Once connected to Wi-Fi, Apple devices can utilize iMessage, or relatively reliable texting over the internet, to other Apple users. As for calls, the aforementioned FaceTime caters to both video as well as audio calls using Wi-Fi and not cell service to work.
The AirDrop feature on iPhones and MacBooks is super helpful to share images, which can be difficult to text using a limited Wi-Fi signal. Using BlueTooth, your Apple phone or laptop can send images back and forth between devices. You can also use AirDrop from your iPhone to another nearby iPhone or device, which makes it easy to keep up with sharing all the selfies.
Texting at sea with an Android phone
If you're using a Google phone or another Android device, the idea of calling and texting over Wi-Fi is very similar to that on an iPhone. Calls and SMS/MMS messaging (texts and multimedia) are possible when connected to a ship's Wi-Fi network, but speed does rely on signal.
EXCLUSIVE SAVINGS: Get Deals on Your Next Cruise When Booking Now!
What are the best apps to use for texting on a cruise ship?
Services like FaceTime are SMS tools integrated into a smartphone, but there are a number of free apps available to download on any smartphone that make texting and calling over Wi-Fi very easy.
WhatsApp: Owned by Facebook, this free communication app is popular worldwide for its messaging capabilities, which include text chats, video/audio calls, voice messages, multimedia messages, and the ability to group chat. End-to-end encryption of messages adds an extra layer of security to your conversations.
Messenger: You don't need a Facebook account to use Facebook's Messenger app. This chat function is similar to WhatsApp but if you do use Facebook, you have the ability to message anyone else who might also be on Messenger, without needing their phone number. Use stickers, gifs, emojis, and more to keep in touch with friends and loved ones over Wi-Fi while you are sailing.
Cruise line messaging apps: If you haven't done so already, check to see if your cruise line has its own app prior to embarking on your ship. Some apps are quite comprehensive and well-advertised, while others are a bit bare bones and buggy. But they are all worth downloading prior to your sailing. All apps listed below are available in the Apple App Store or on Google Play.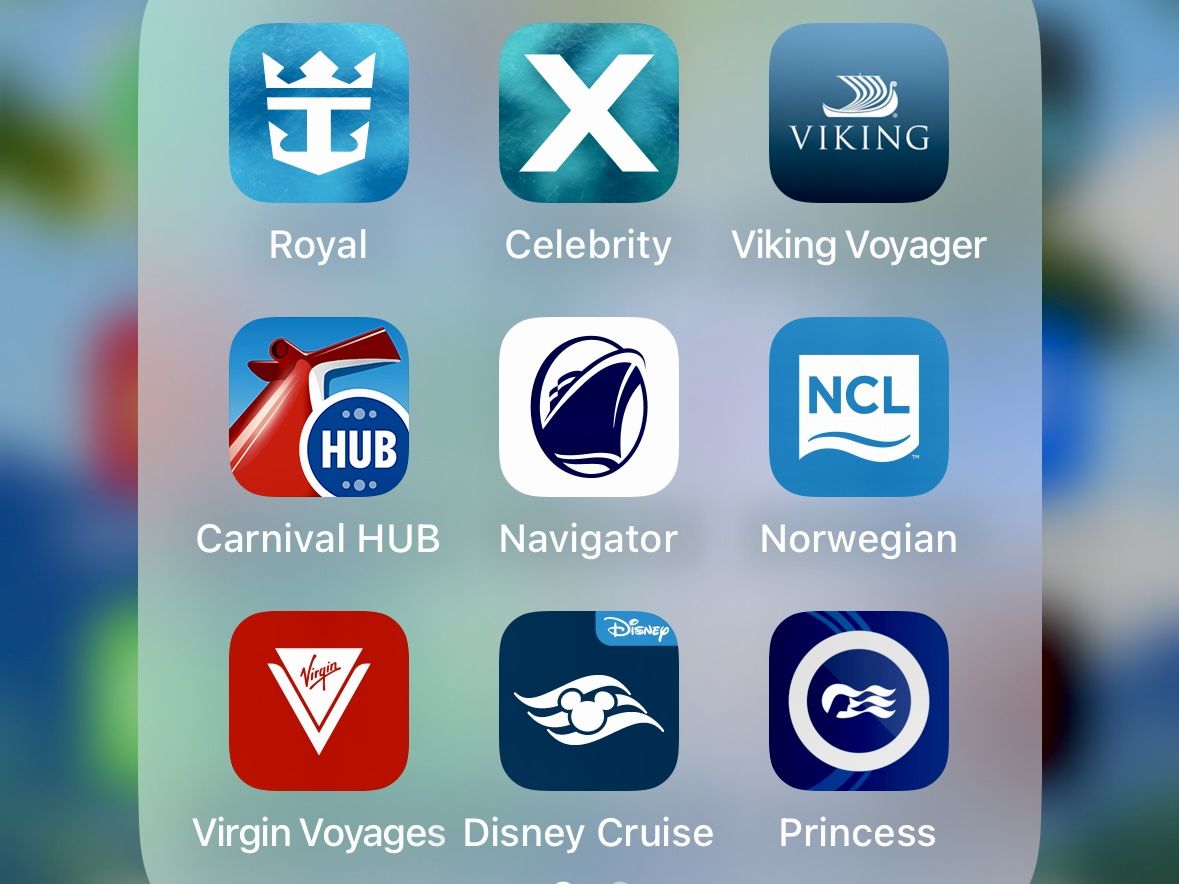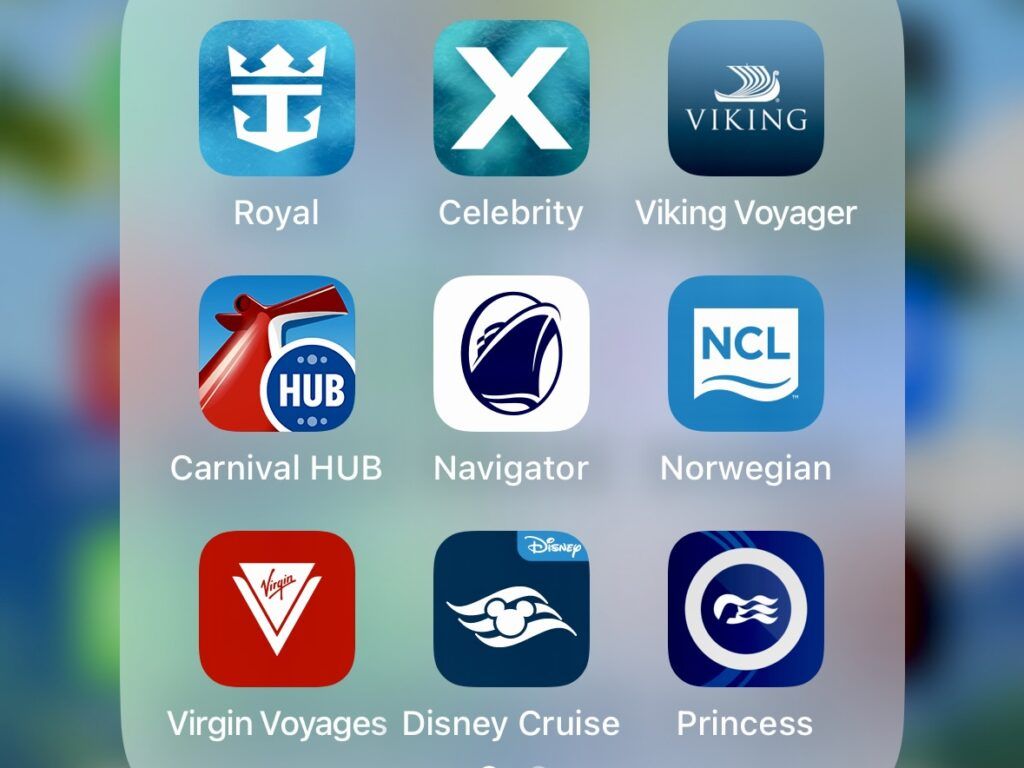 Download the app on land while you have service. This will allow you to make reservations, book appointments, see your daily onboard program, and more, depending on each app's features. Many cruise line apps even have onboard messaging capabilities, but these only extend to the ship and not to home.
Of note, some apps have limited functionality on the ship's network without purchasing a Wi-Fi package.
How to text on a cruise ship for free with cruise line apps
Carnival Cruise Line
Carnival cruisers can use the Carnival Hub app before and during their cruise to streamline their onboard experience. A chat function is available to be in communication with your travel party without having to pay for the ship's internet. Additionally, you can complete online check-in, share your cruise countdown and make dining reservations before boarding. Once onboard, use this Hub app to manage your account, make spa reservations or even order food for delivery to your lounger by the pool.
Celebrity Cruises
The self-titled Celebrity Cruises app provides a complimentary in-app chat function for anyone who is also cruising with you. This makes it easier to organize meet-up times for activities and excursions. The Celebrity app also has the ability to make reservations, including excursions, review safety and check-in information and even control the lighting, thermostat, TV and window shades in your stateroom on Edge-class ships.
Disney Cruise Line
Disney's Navigator app gives families the much-needed ability to stay in touch onboard with its free chat feature (Disney-themed emojis included, of course). DCL's onboard app also allows you to check out the daily schedule, book special activities, receive digital receipts, view deck plans and more.
Holland America Line
Not to be confused with the Disney app, Holland America Line's app is also called the Navigator app. A chat function was added in 2021, along with an increase in paperless options including completing the health form prior to boarding, managing shore excursion e-tickets and viewing digital copies of all menus.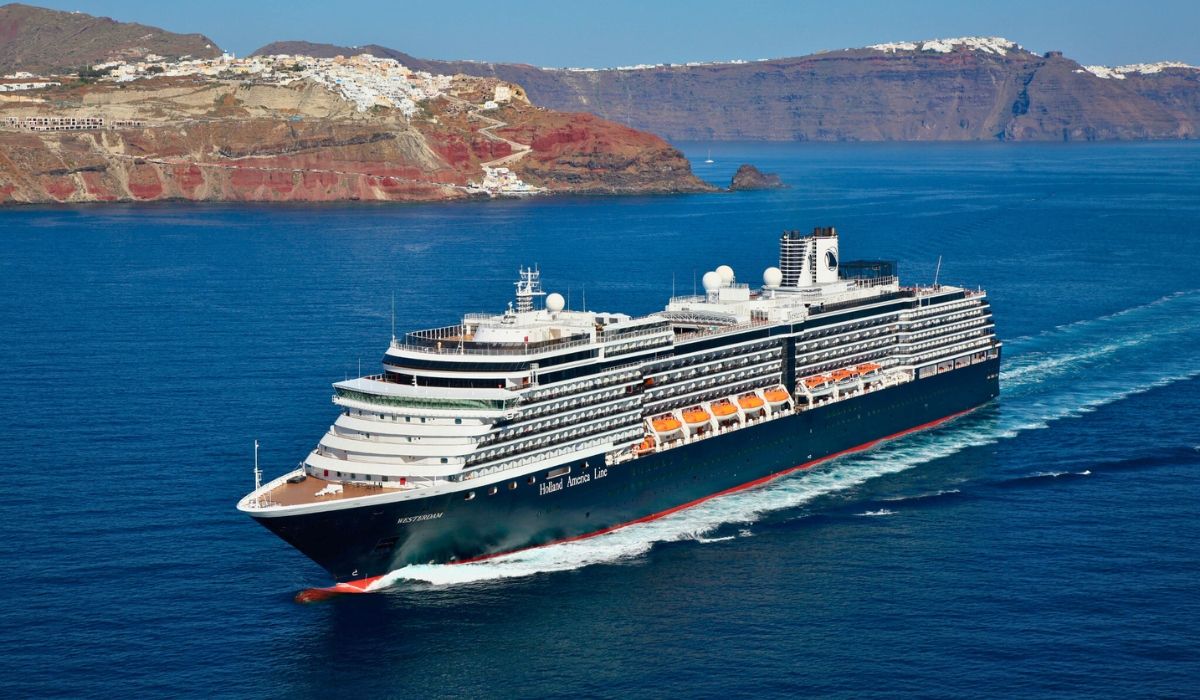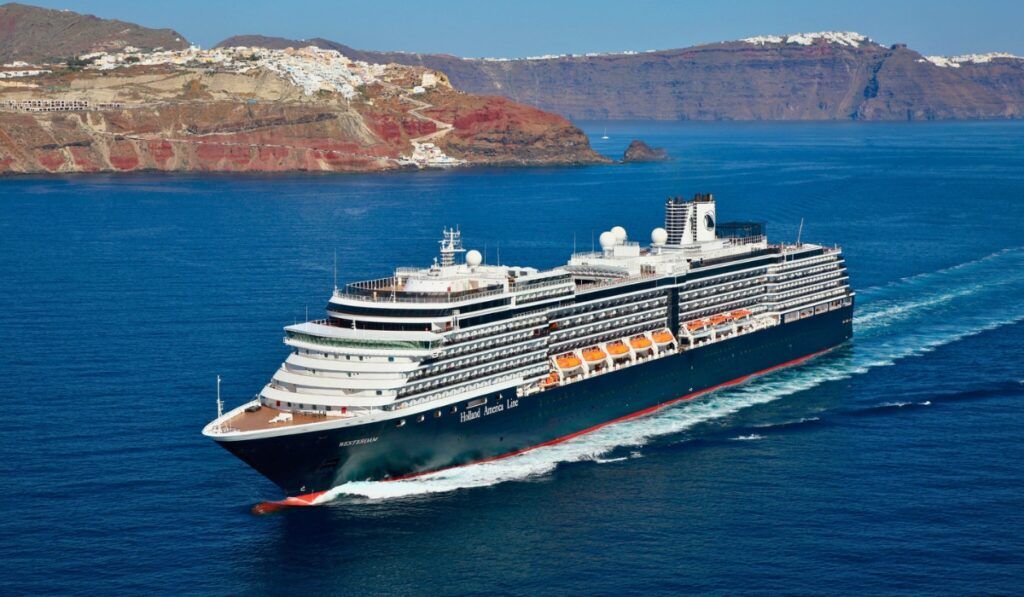 MSC Cruises
MSC Cruises' MSC for Me app is available on most ships, and on MSC Magnifica and MSC Splendida with reduced features. Messaging is available directly through the app without an internet package. Other unique functions of the MSC app include Zoe, your in-cabin Bluetooth speaker (similar to Amazon's Alexa); and access to Rob, the first humanoid robotic bartender at sea, available on MSC Virtuoso. Of course, MSC cruisers can also access their personal shipboard accounts, make reservations and view upcoming events on the app as well.
Norwegian Cruise Line
The Cruise Norwegian app is Norwegian's handy fleetwide tool to plan and organize your freestyle cruise vacation. There is a chat and call feature built into the Cruise Norwegian app, which doesn't require an internet package, but the capability does incur a one-time fee of $9.95 for use during the length of your cruise. Otherwise, complimentary features of the app include accessing e-docs, tracking onboard purchases and the ability to book shore ex and dining reservations.
Princess Cruises
The MedallionClass app is now available fleetwide on Princess Cruises. This app pairs with a wearable technology called an Ocean Medallion that is similar to a cruise keycard. The digital capabilities of the MedallionClass app extend beyond bookmarking activities and viewing your itinerary to being able to locate — and message — your shipmates, ordering drinks to your exact location and even playing games across the ship with a customized avatar called a "tagalong."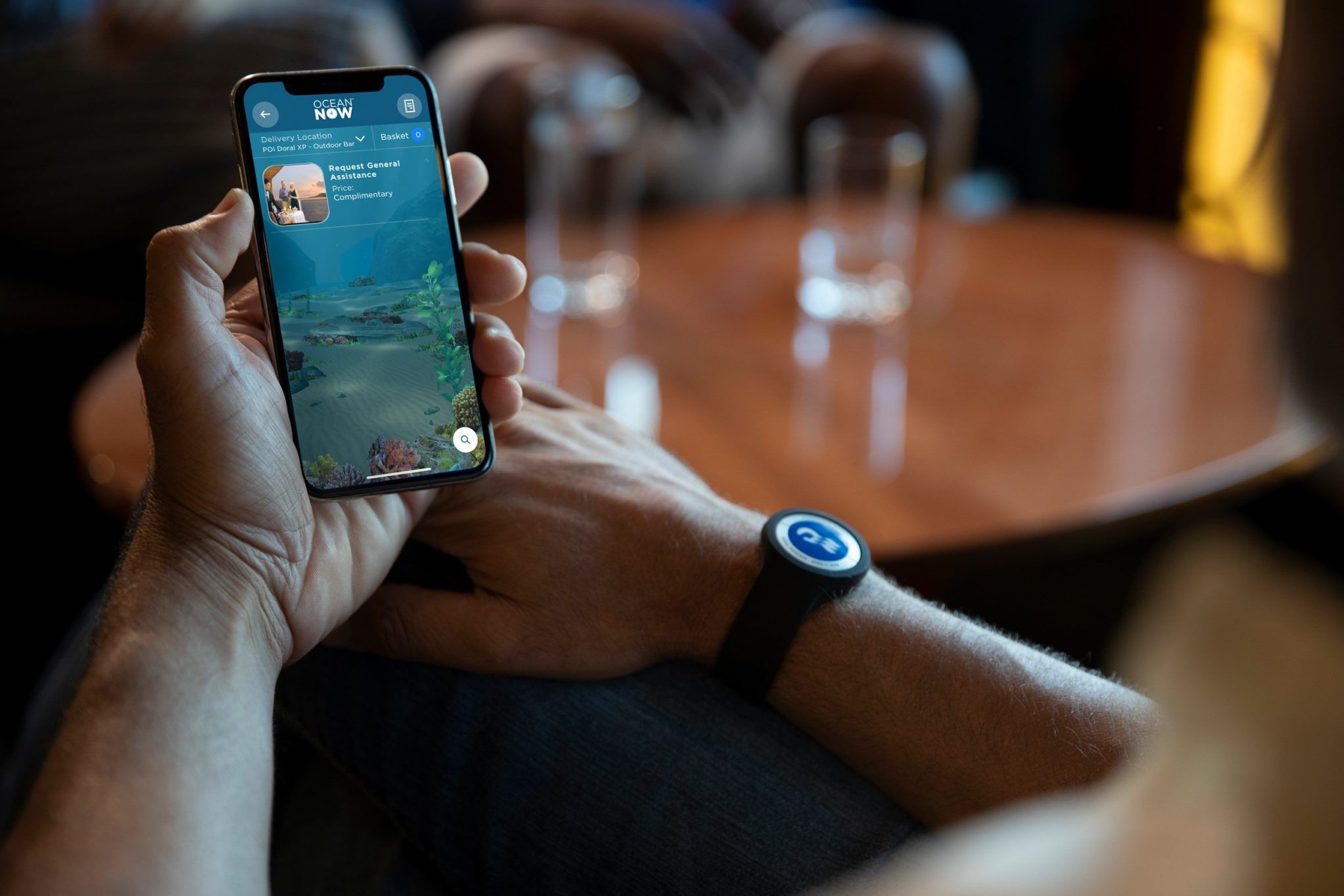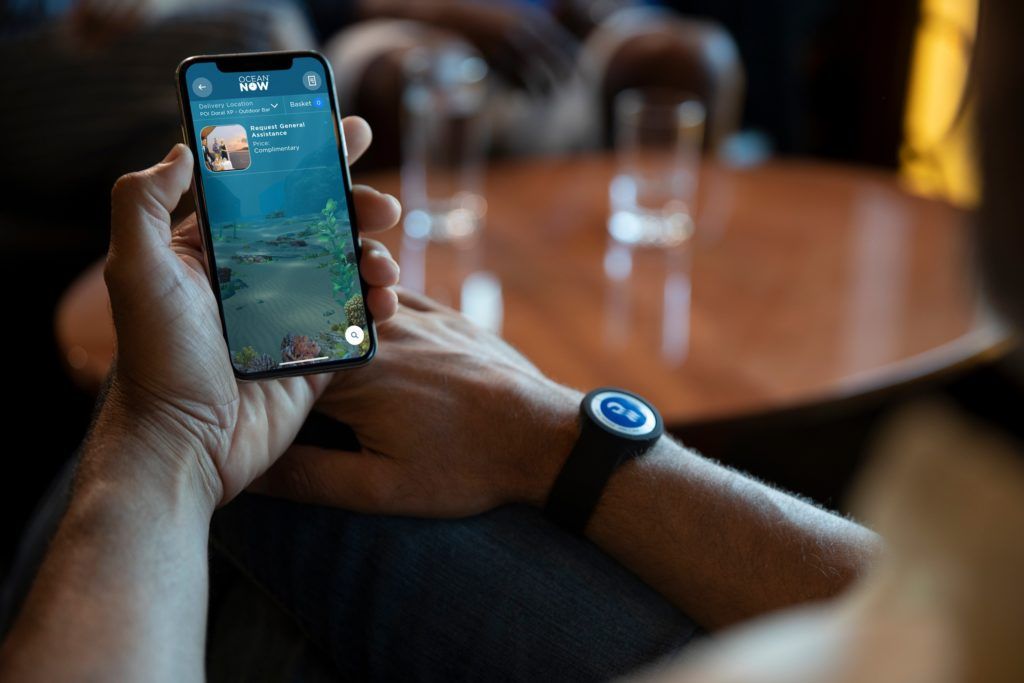 Royal Caribbean
The Royal Caribbean app does offer a chat function for friends and family onboard, in addition to expedited check-in, tracking expenses, booking dining reservations or shore excursions, making an onboard schedule and more.
Viking Cruises
While there is no chat function in the Viking Voyager app, Wi-Fi is part of the cruise fare across all of Viking's ocean and river ships. This means that guests are able to text and call each other for free over Wi-Fi as well as anyone they wish who is off the ship. Features of the app include a personalized calendar, access to the daily program, reservation reminders, port and ship maps and more.
Virgin Voyages
Virgin's "sailors" should download their Sailor app prior to boarding. Surprisingly, there is no in-app texting available, however you can access a Sailor Services chat function if you need customer support, day or night. What you can do with the app — this being Virgin — is shake your phone for Champagne or order snacks to your cabin using Ship Eats.
BOOK NOW: Get Exclusive Rates on Your Next Cruise!
Comments
Do you have any other tips and tricks for how to text on a cruise ship for free? What are your preferred methods for staying in contact while out to sea? Drop us an anchor below to share whether or not you like to stay connected while on a cruise.