Do you have an upcoming cruise heading to Amber Cove? If so, then this guide to everything you need to know about Amber Cove Dominican Republic is for you.
We have just returned from a visit on Holland America's new Rotterdam and have the most recent information for 2022. If you still have questions, drop us an anchor below and we will be happy to help make your trip to Amber Cove a memorable one.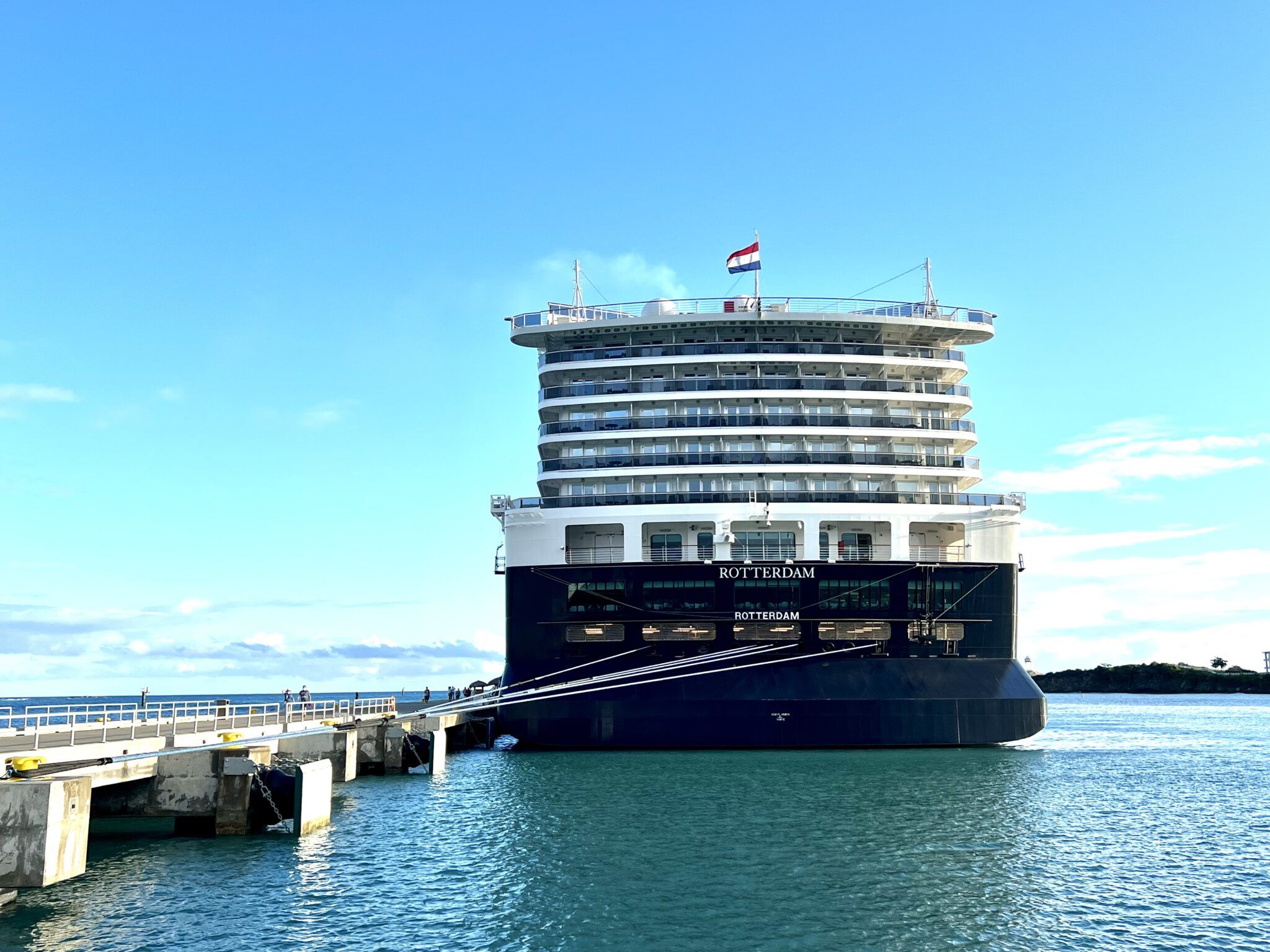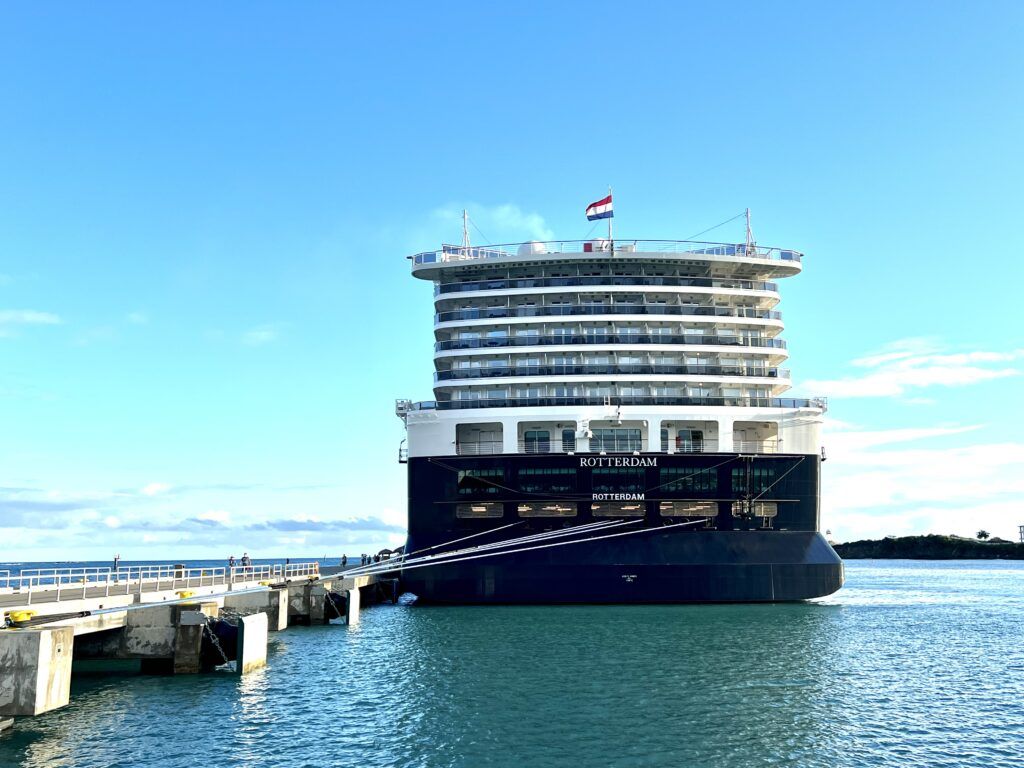 EXCLUSIVE SAVINGS: Holland America Caribbean Cruises on Sale!
Everything You Need to Know About Amber Cove Dominican Republic
What Is Amber Cove Dominican Republic
Amber Cove Cruise Center is the Dominican Republic's newest cruise port. This port of call is located on the Bay of Maimon along the Dominican Republic's northern "Amber Coast". It is just northwest of Puerto Plata.
This two berth cruise terminal is named after the amber stone that is mined in the area. It represents one of the largest cruise industry investments ever made in the Dominican Republic. Established in 2015, this 25 acre cruise port was an $85 million investment by Carnival Corporation.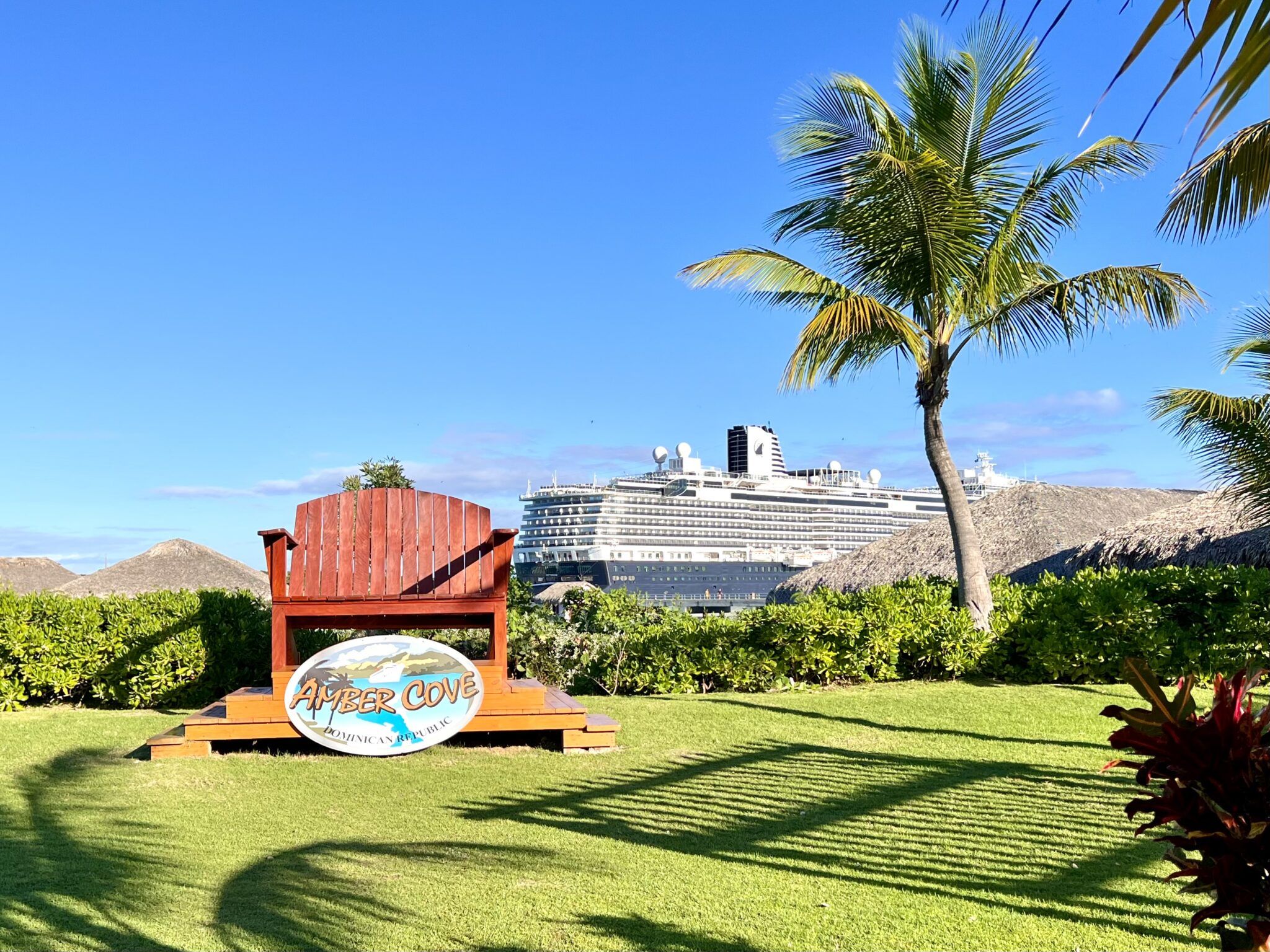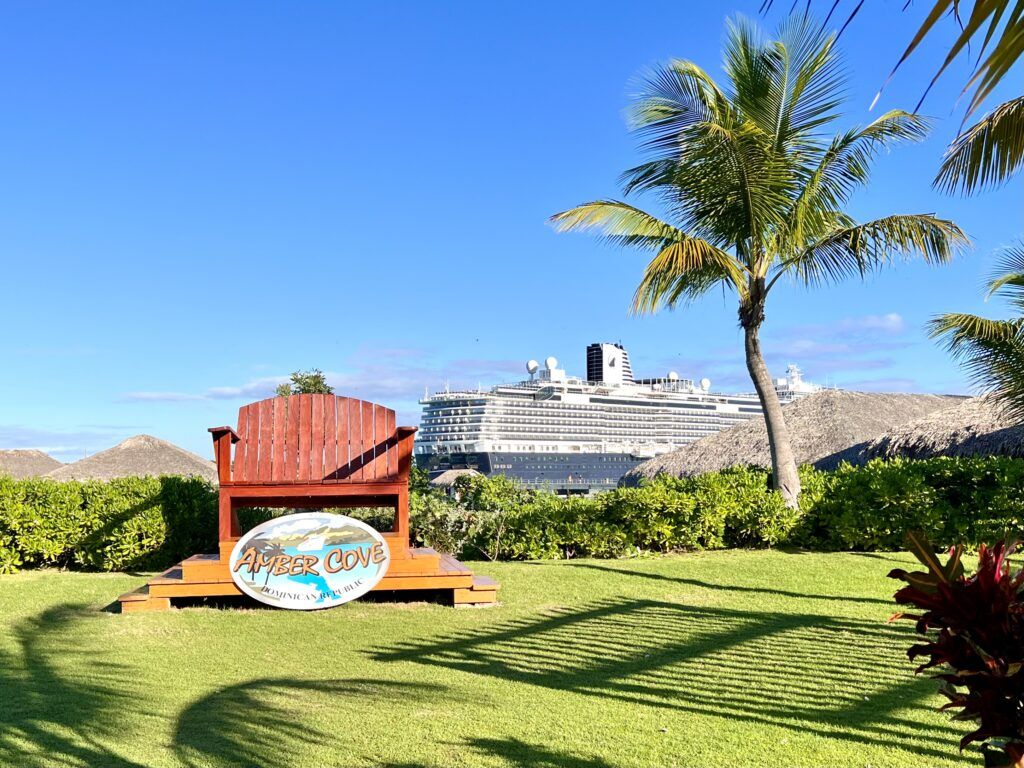 Despite being new, Amber Cove maintains a historic vibe as the nearby Puerto Plata actually dates back to the late 1400's. Thus, Amber Cove serves as your gateway to historic sites, beautiful beaches, and a plethora of adventure activities while visiting the Dominican Republic.
Prior to the development of Amber Cove, this area of the Dominican Republic hadn't seen a cruise ship since the 1980's. Today, there is still less cruise traffic, allowing you to explore with less crowds.
Getting to Amber Cove Dominican Republic
Amber Cove Dominican Republic is a private cruise line destination. So, the only way to visit this port of call is on a cruise, much like Royal Caribbean's Perfect Day at CocoCay, NCL's Great Stirrup Cay, or Half Moon Cay.
Amber Cove Dominican Republic is only for Carnival Corp. guests. Thus, only cruise ships from brands like Carnival Cruise Line, Princess Cruises, and Holland America Line will visit Amber Cove. Further, only two ships can be docked here at one time.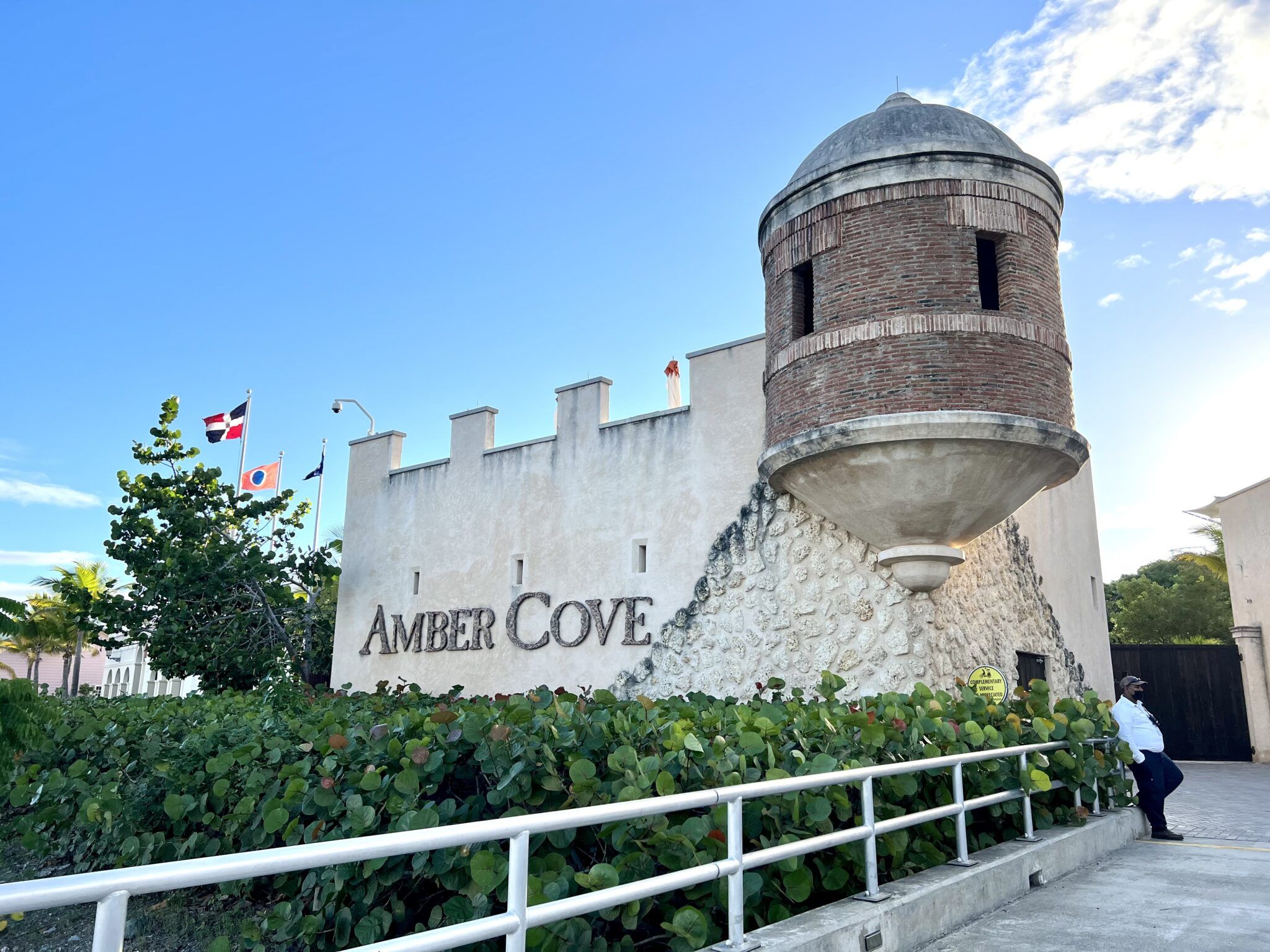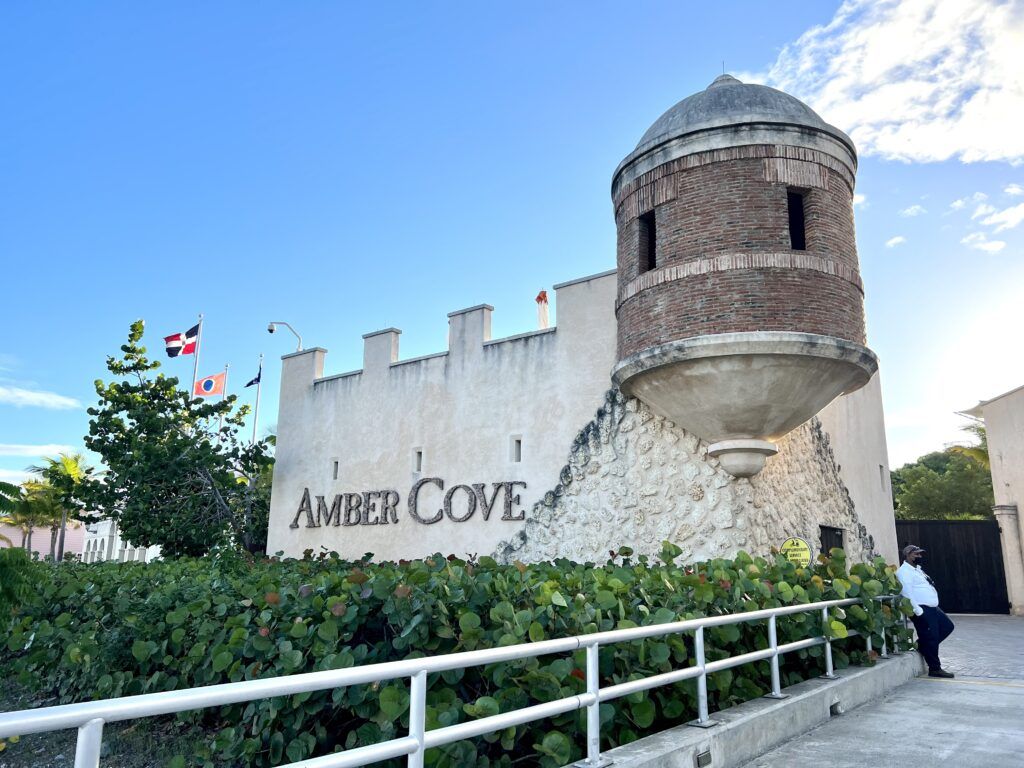 Once you arrive at Amber Cove Dominican Republic, it is a short walk down the pier to the main port area. For those who can't walk long distances, there are complimentary pedicabs to drive you down the pier.
There is plenty to do in the port area. However, there is also a transportation hub off the main port area for taxis and buses allowing visitors easy access to other attractions in Puerto Plata.
What's Included at Amber Cove Dominican Republic
When visiting Amber Cove Dominican Republic on a cruise, guests have the option to spend the day in the port or book an excursion to explore more of this historic area.
While Amber Cove does not have a beach, there is plenty to do within the port without spending any money. The biggest draw of Amber Cove Dominican Republic is the large resort style pool.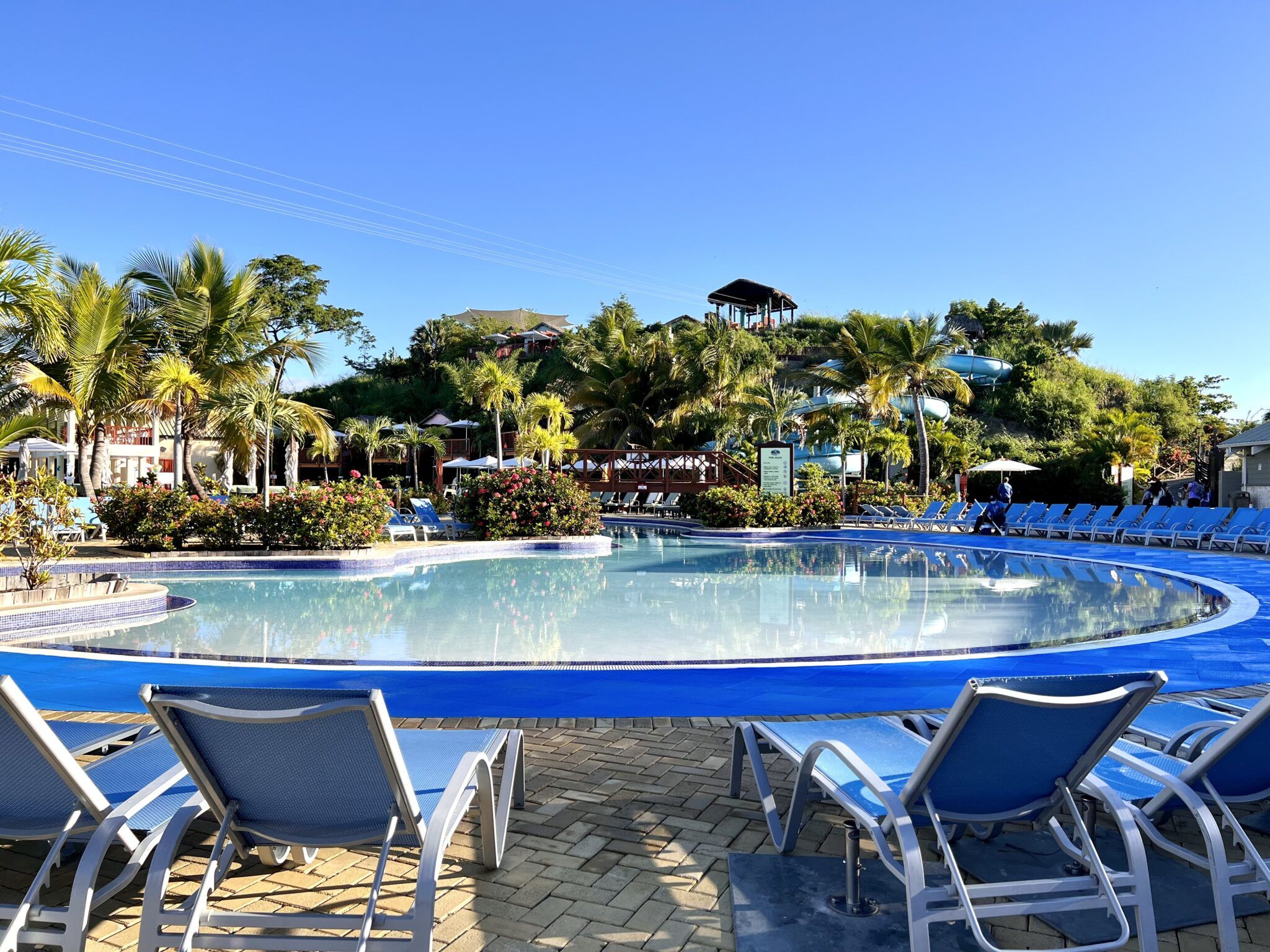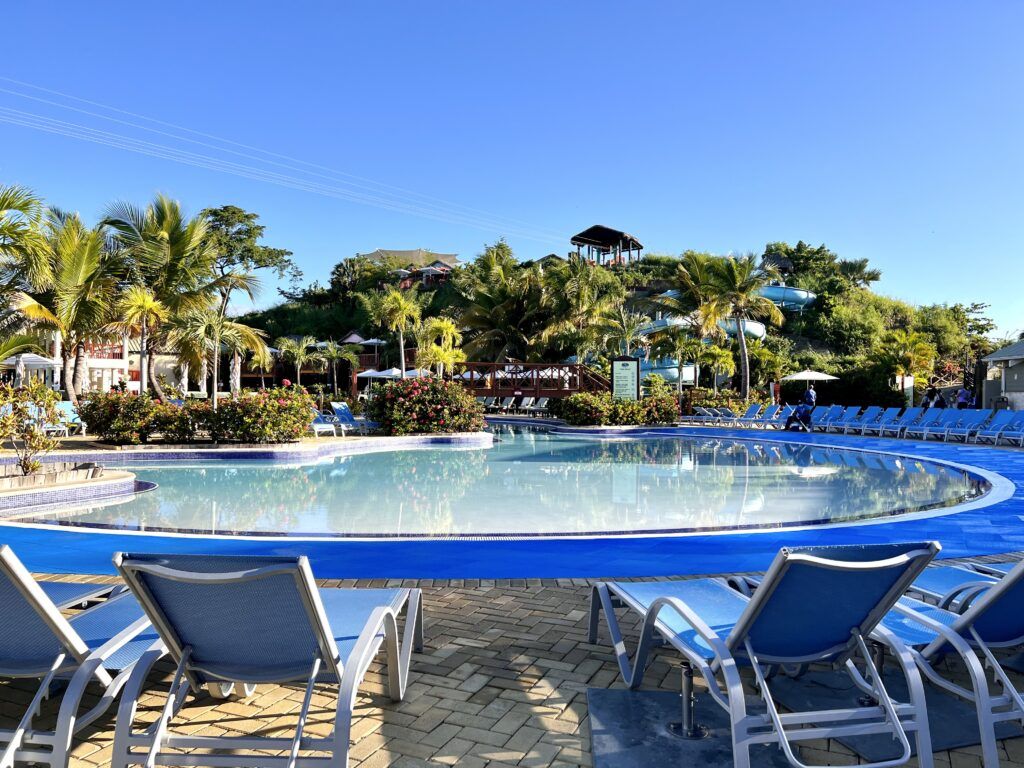 This pool has a swim-up bar and plenty of lounge chairs to relax and soak up the sun. The beach loungers are complimentary, but you will need to bring towels from the ship. With only one ship in port, this area was pretty quiet. Still, we suggest getting off the ship early to secure the best spots.
Located nearby the pool, there are also two waterslides and a splash pad for the kids. Again, these areas are free for the little ones to enjoy at no added cost. There is also a basketball and volleyball court, as well as a giant chess game.
If you want to escape the crowds near the pool, there is a small secluded section of hammocks near the bay.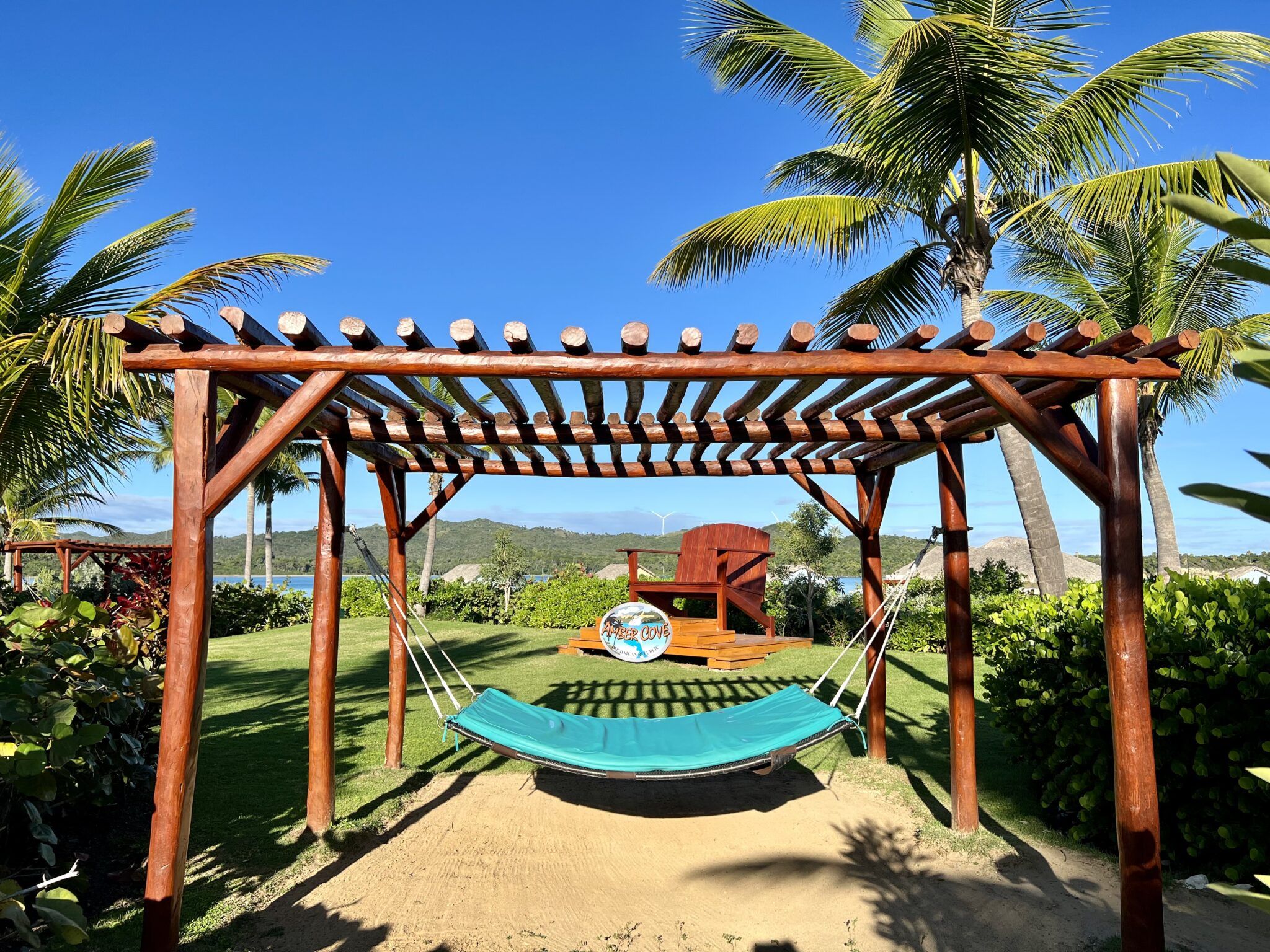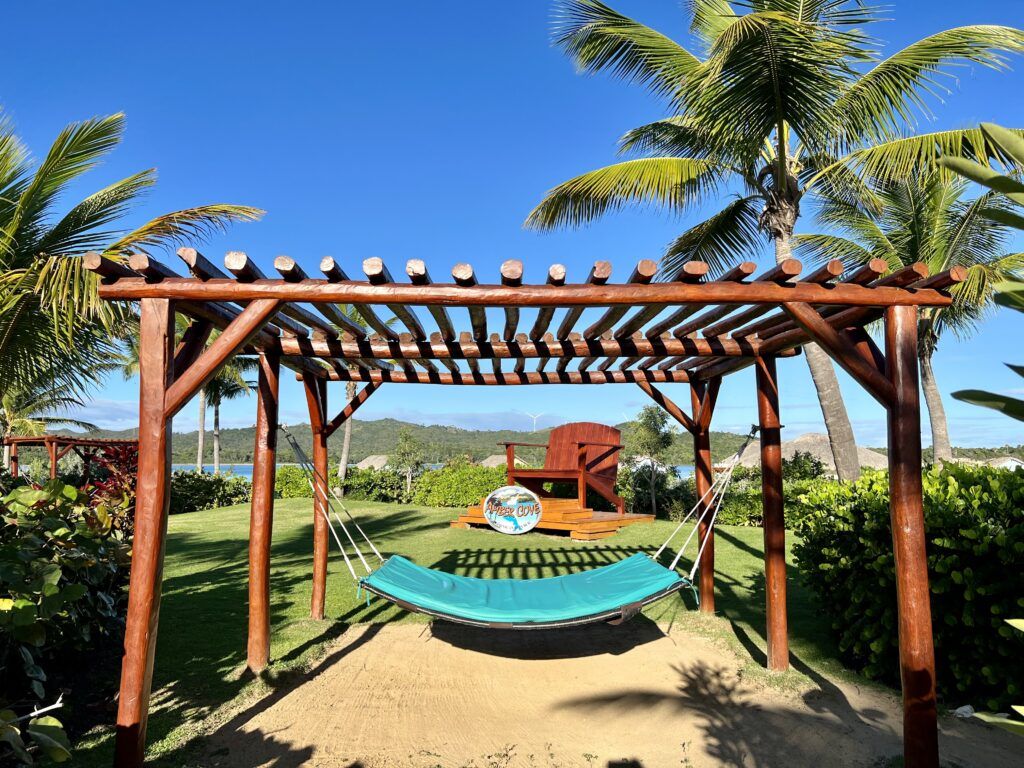 There is also a large shopping area to browse. Near the end of the shopping center, you won't want to miss the photo-op with the Amber Cove sign. This sign is strategically located for the perfect photo with your cruise ship in the background.
Unfortunately, food and drinks are NOT included at Amber Cove Dominican Republic. While there are restaurants and bars, they will cost you extra money. Also, your cruise ship drink package will not work at the bars in this port area.
Further, your ship WiFi package will not work here either. If you have international cell phone coverage, local rates will apply. Or, you can purchase an all-day Amber Cove WiFi package for just $8.
Food and Drinks at Amber Cove
While the food and drinks aren't included at Amber Cove Dominican Republic, you might still want to sample the local flavor.
Amber Cove has two eating areas, one near the pool and the other in the shopping area. Both Coco Cana locations offer food and drinks to purchase at a la carte prices. The location near the pool also has a swim-up bar.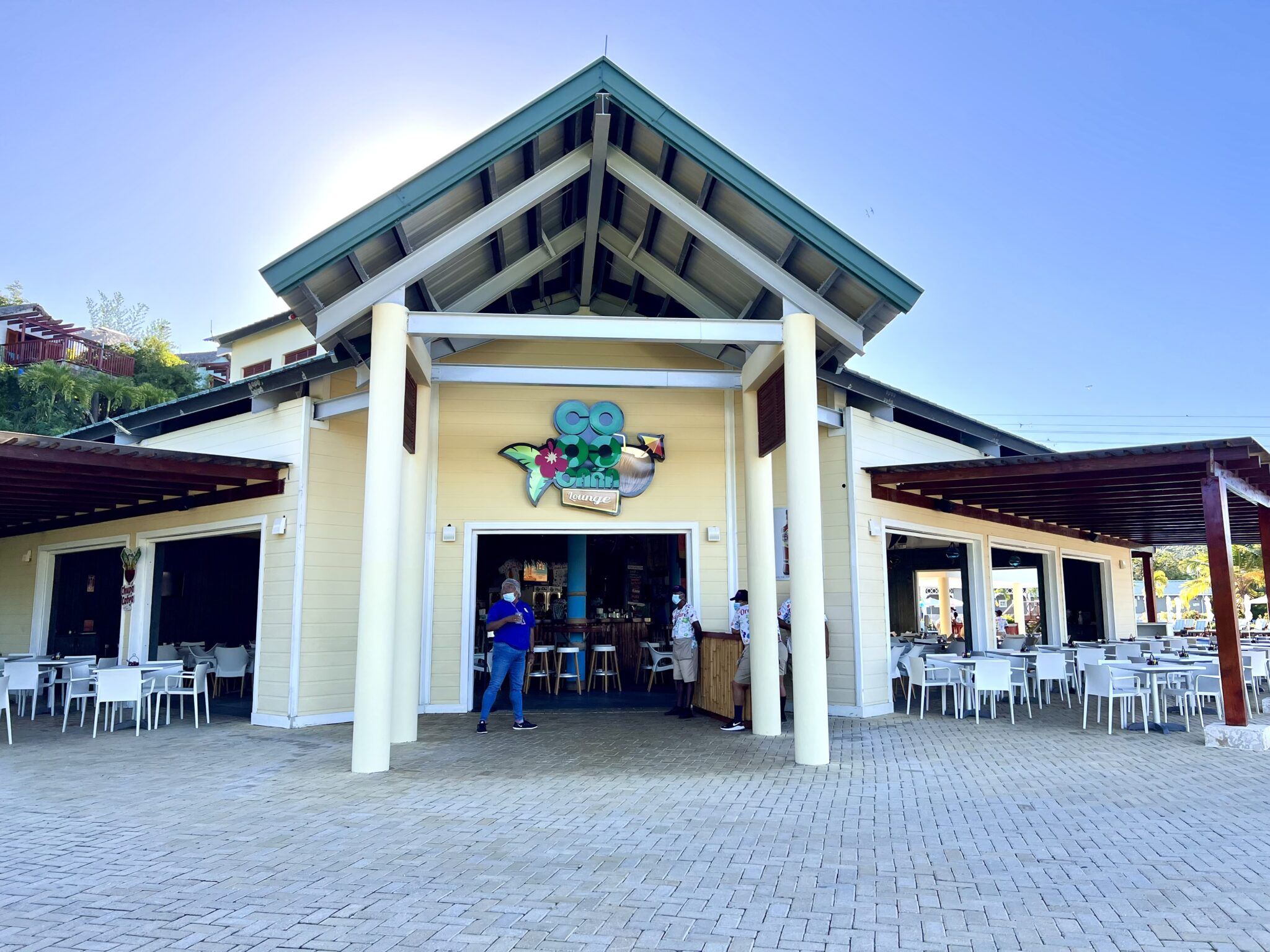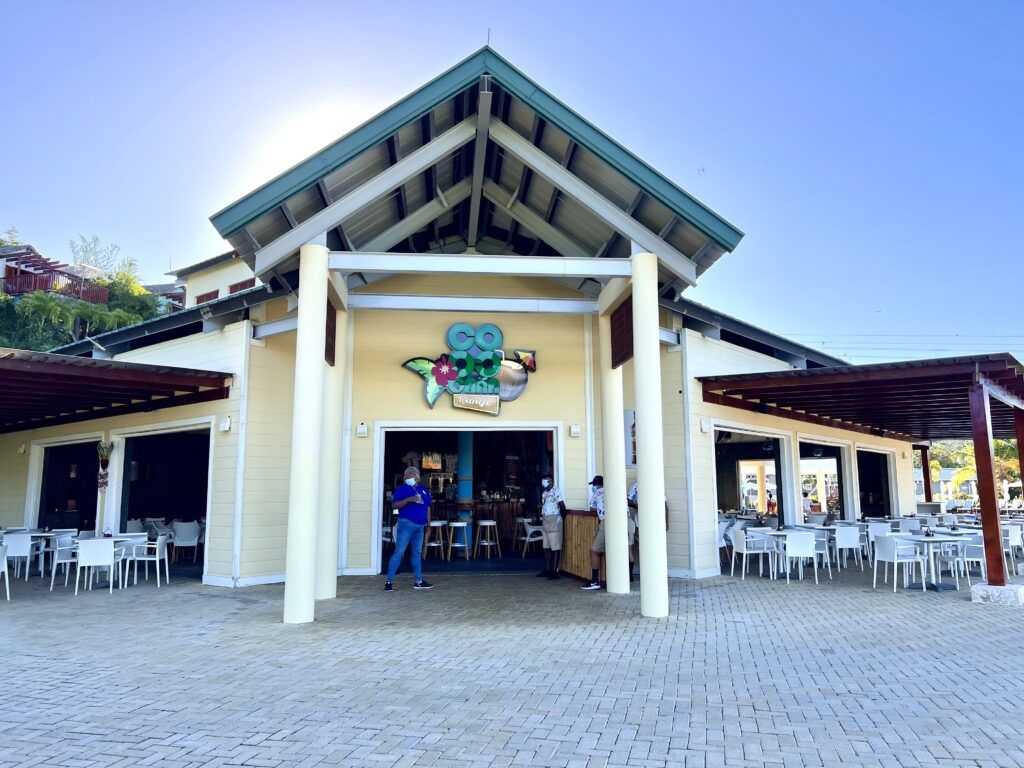 Additionally, the Sky Bar is worth a visit while in Amber Cove Dominican Republic. Cruisers can reach this hilltop bar via a series of dirt steps or an inclined walkway near the waterslides. Once at the top, you will be rewarded with beautiful panoramic views of Amber Cove and perhaps a drink or two.
Things to Do at Amber Cove Dominican Republic
While in Amber Cove Dominican Republic, the most popular activity is probably the Aqua Zone. You can easily spend the entire day just lounging by this complimentary pool area, while the kids enjoy the waterslides and splash pad which are also free to use.
You can rent umbrellas for $20, lockers for $6, or book a VIP package which entitles you to a reserved area near the pool with additional amenities.
If you are looking for a bit of adventure, Amber Cove Dominican Republic has a zipline that soars over the pool area. Guests can purchase an all-day pass for just $20. There is also a water sports rental area. Here, guests can rent items like paddleboards, hydrobikes, kayaks, pedal boats, or solar catamarans for either a half hour or an hour at varying prices from $20 to $60.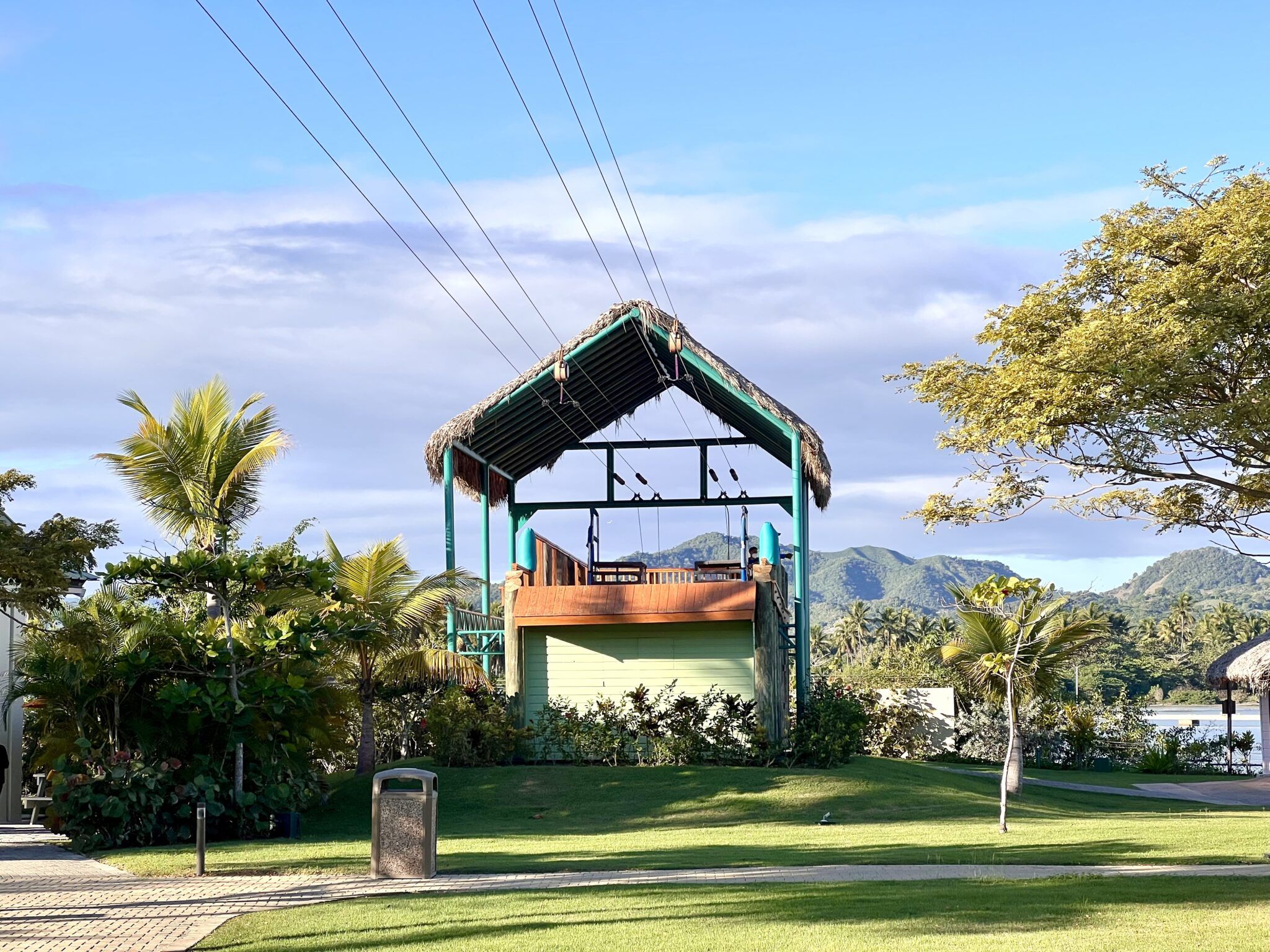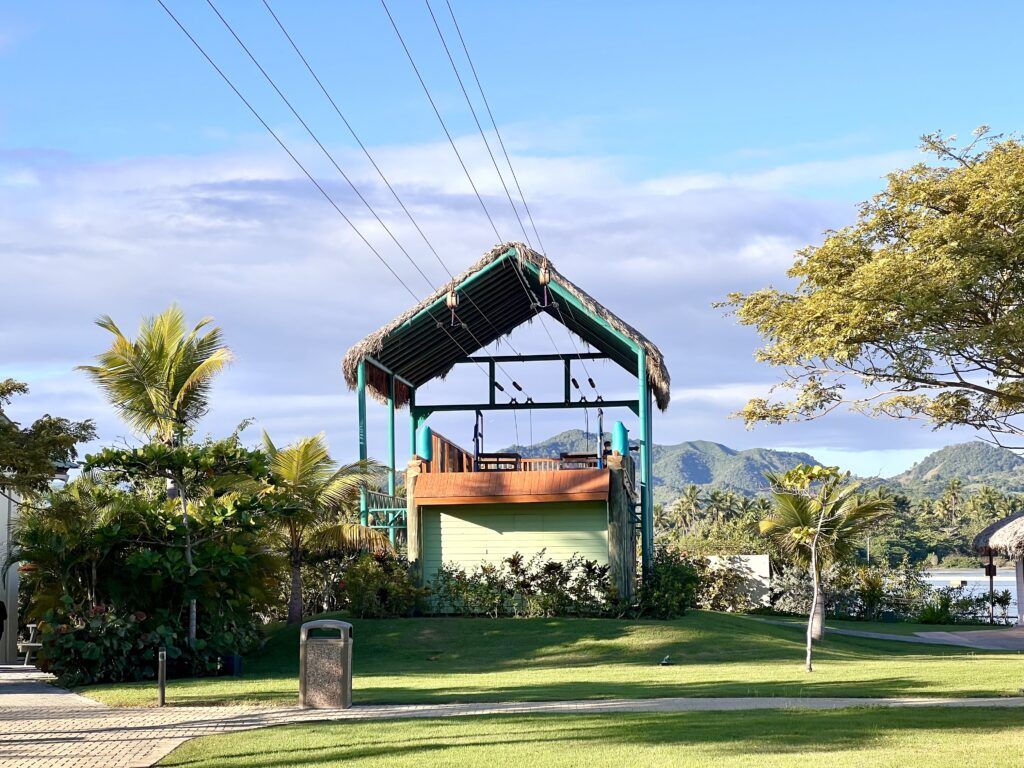 Of course, it wouldn't be a visit to the Caribbean without doing a little shopping. The marketplace right at the port offers more than just your typical shops. You can purchase rum, coffee, chocolate, amber, and various other trinkets.
If you want to upgrade your day at Amber Cove, you can rent a cabana. You can choose between a Hillside Cabana, Poolside Cabana, Ocean Cabana, or Grand Cabana.
Most cabana rentals include bottles of water and soda, a basket of local goodies, and an all-day pass for eight guests for the zip-line, as well as some specific amenities based on which cabana you choose. Pricing for these cabanas vary from $300+ to $1100+.
Related Post: Best Cruise Ships for 2022!
Shore Excursions at Amber Cove
If you'd prefer to venture beyond this port area, there are plenty of shore excursions that depart from Amber Cove Dominican Republic. These excursions vary from beach breaks, historical tours, and adventure activities.
Puerto Plata's Atlantic coastline has more than 60 miles of beaches. Thus, a beach break is a popular way to spend your day at Amber Cove. The cruise lines offer the All-Inclusive Coconut Cove and Playa Bachata beach breaks as well as other beach stops included in Puerto Plata sightseeing tours.
Puerto Plata's Malecon is known for its shopping, restaurants, and bars where you can enjoy a bit of Dominican culture. At the very end of the seafront, you will see the massive stone walls of the Fortress of San Felipe, a historic military fortress converted into a museum.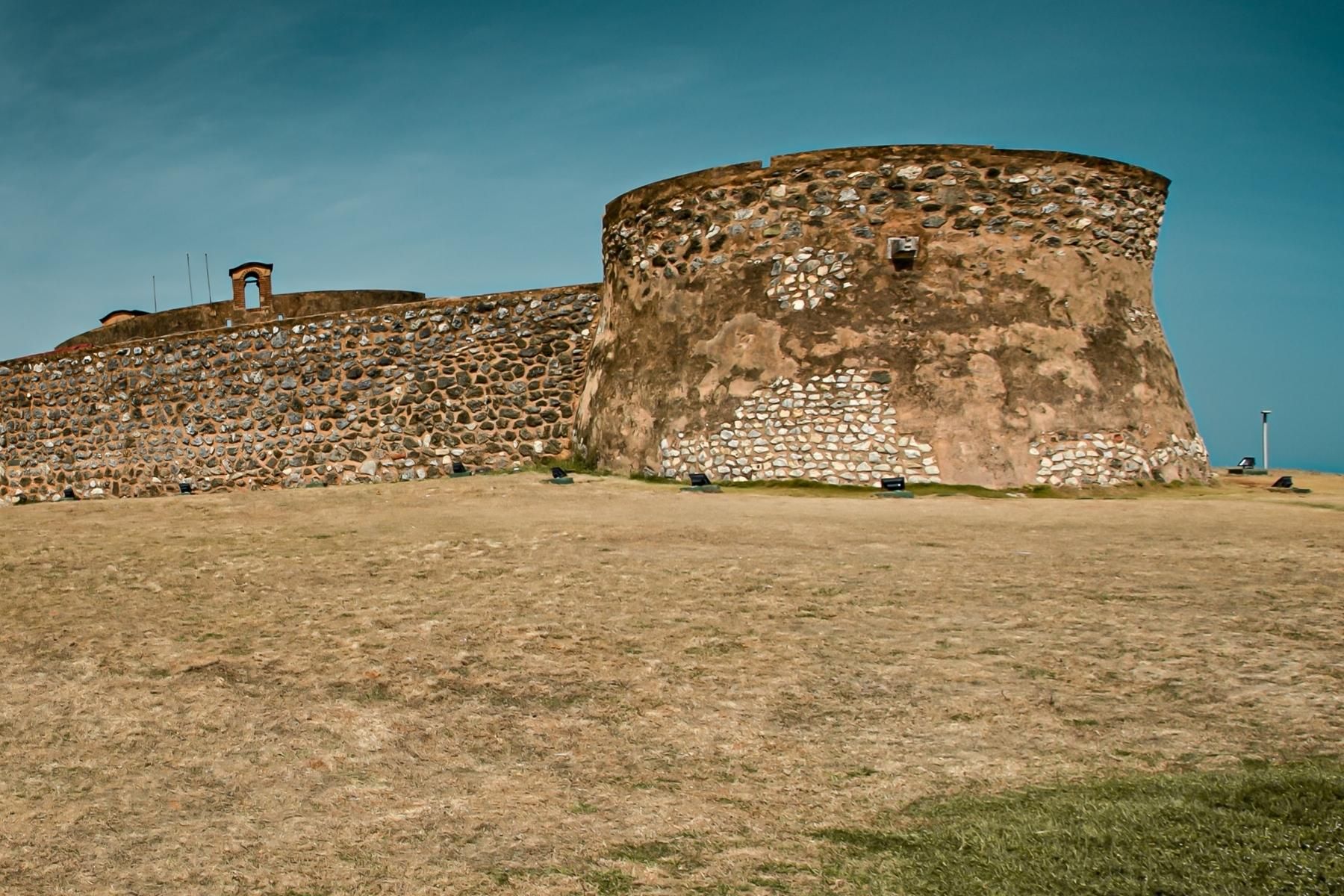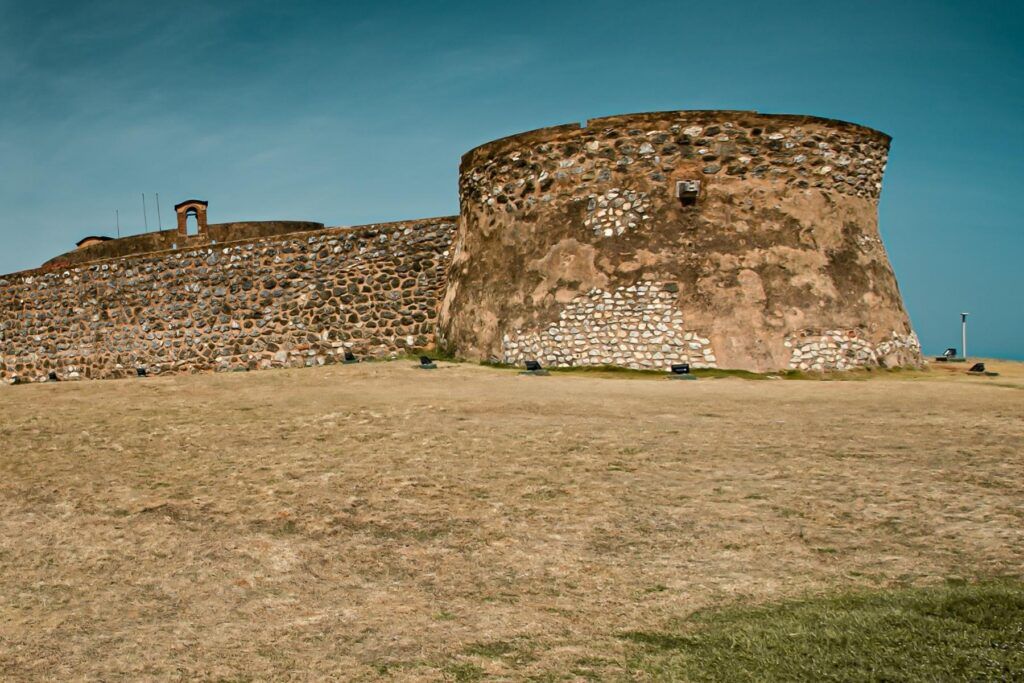 You can also partake in chocolate factory tours, visit the Amber Museum, tour the Brugal Rum Factory or a cigar factory, and interact with local coffee farmers.
Monkeyland is another popular attraction near Amber Cove for families. Here, you can interact with the friendly squirrel monkeys.
You can also enjoy more animal encounters at the popular Ocean World Adventure Park. Here, you can watch dolphin, sea lion, shark, and tropical bird shows, go snorkeling, swim in the Pirate's Pool, or just relax at the Dolphin Beach Lagoon.
Damajagua Falls is just a 30 minute ride south of Amber Cove and is the premier attraction of Puerto Plata. Here, you can climb, slide, and jump from a number of these 27 waterfalls for the ultimate day of adventure.
If you are looking for more adventure, your cruise line will also offer horseback riding, ziplining, dune buggy rides, and catamaran sails during your visit to Amber Cove.
Comments
Have you visited Amber Cove Dominican Republic on a cruise? What are some of your favorite things to do at this Carnival cruise line port of call? Drop us an anchor below to share your experiences spending the day at Amber Cove.