Today, Thursday January 27th, is National Chocolate Cake Day! In honor of this special day, Carnival Cruise Line's Chef Russel Gomes shows you how to make this famous dessert. Carnival's Melting Chocolate Cake recipe contains just five ingredients and takes only 15 minutes to make.
Now, you can enjoy this chocolatey goodness from home!
Carnival's Melting Chocolate Cake Recipe
If you are looking for something sweet this National Chocolate Cake Day, grab these ingredients and get ready for a real treat. Carnival's Melting Chocolate Cake is one of the best cruise ship desserts.
Even if you're not on a cruise, you can still satisfy your chocolate fix with this easy recipe.
Five Simple Ingredients
6 oz. Dark Chocolate
6 oz. Butter
4 Eggs
3 oz. Sugar
2 oz. Flour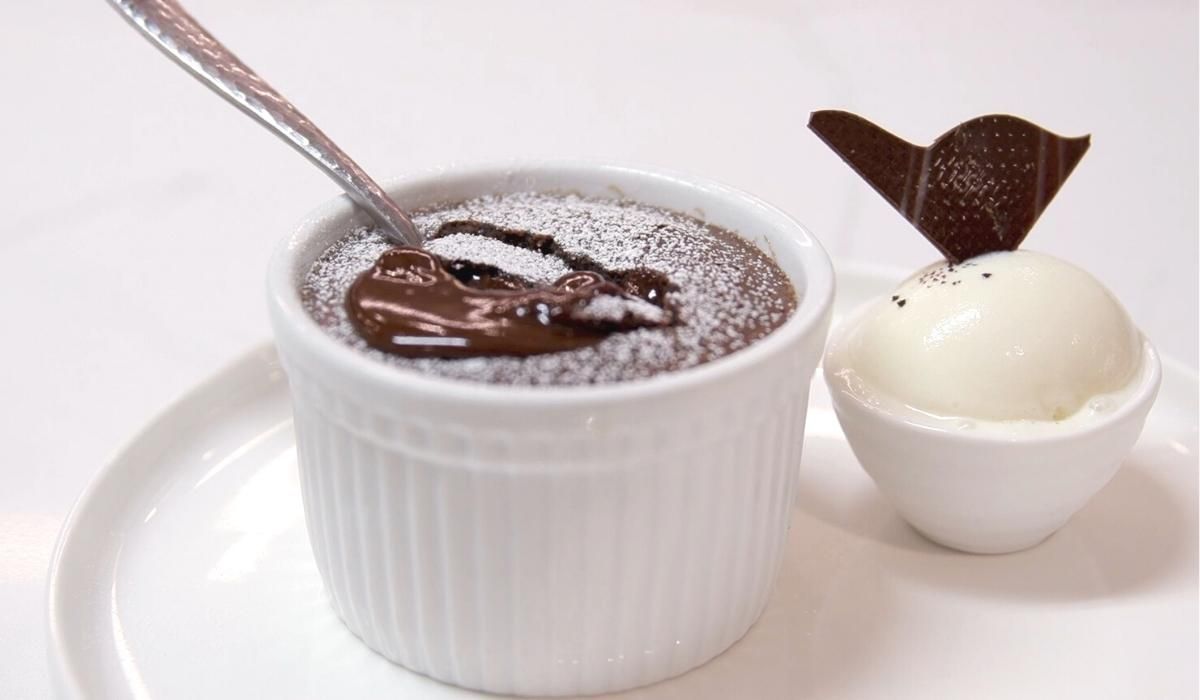 Related Post: Best New Cruise Ships for 2022
Five Easy Steps
Melt the chocolate and butter
Mix eggs and sugar and whisk for a few minutes, then add flour
Add the egg mix to the melted chocolate and mix
Pour the mix in a greased mold
Bake directly in the oven at 350°F for 20 minutes
Bite-size Facts about Chocolate Cake
The first chocolate cake was made in 1765.
In the 1800s, an Austrian chef created the modern chocolate cake when he spread jam between two layers of chocolate dough and covered it with chocolate frosting.
Until about 1840, chocolate was primarily consumed in liquid form as a drink.
The first chocolate cake mix was invented in the 1920s by a company called O. Duff and Sons.
In 1948, Pillsbury released the first instant chocolate cake mix
Do you have any other fun facts about chocolate to add to this list?
Comments
Have you tried this famed Carnival Cruise Line dessert? Will you use Carnival's Melting Chocolate Cake recipe to make this treat at home? Drop us an anchor below to share your favorite cruise desserts.