CARNIVAL JUBILEE SUCCESSFULLY COMPLETES SEA TRIALS AHEAD OF DEBUT IN GALVESTON, TEXAS
Line's Next New Ship to Officially Join Fleet in December
Carnival Cruise Line's newest ship, Carnival Jubilee, successfully completes its first full round of sea trials. Now, she's one more milestone closer to her monumental debut in Galveston, Texas on December 23.
Carnival Jubilee's sea trials successfully completed on Nov. 14. The trials were led by a full contingent of officers, technicians, and engineers on board who thoroughly tested the ship's technical, mechanical, and navigational systems.
"Our all-new Carnival Jubilee performed extremely well through each test we put her through this past week. Now shortly, we'll start cruising and our team is prepared to welcome our guests from Galveston onto this beautiful new ship," Captain Andrea Catalani said.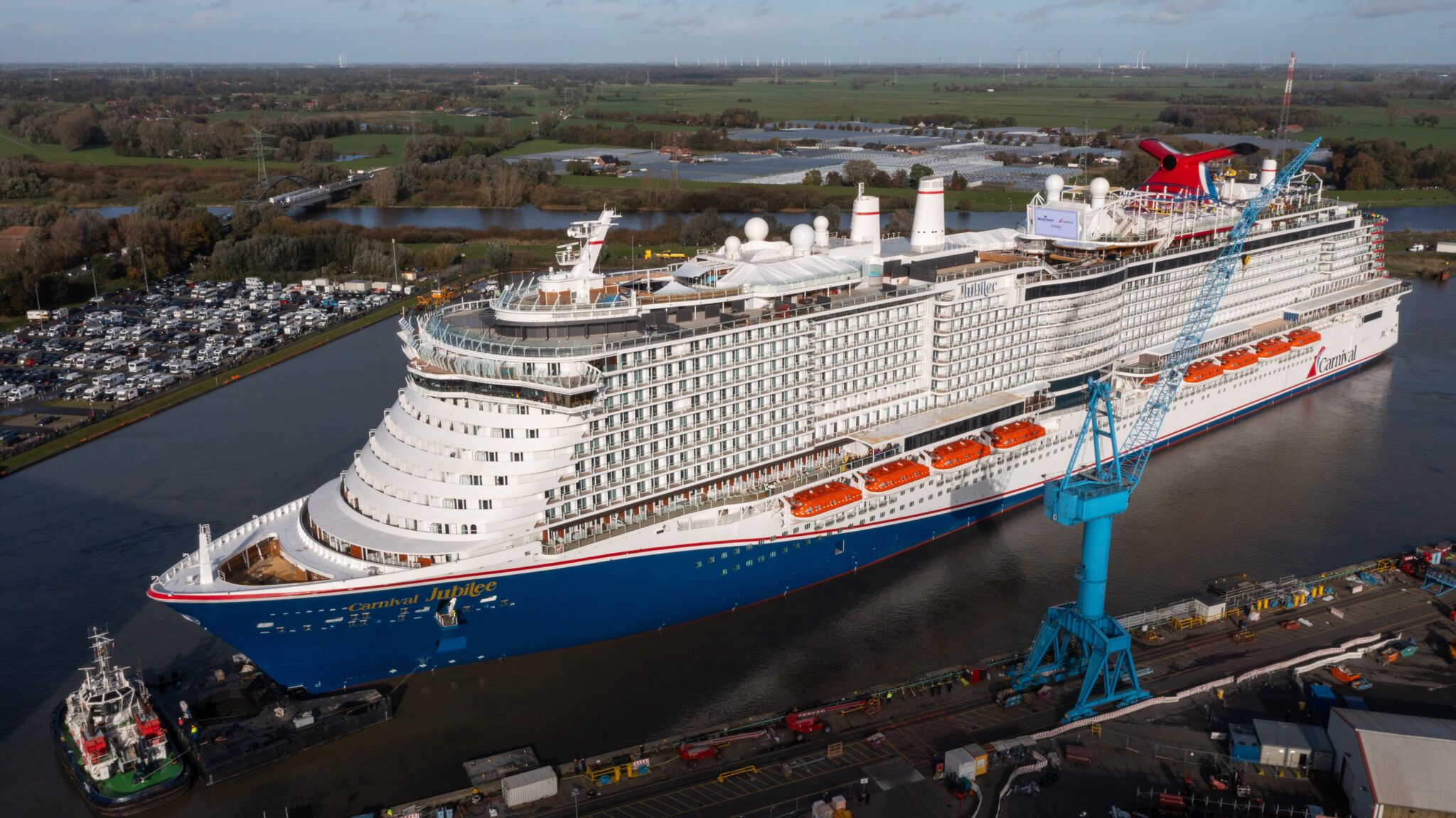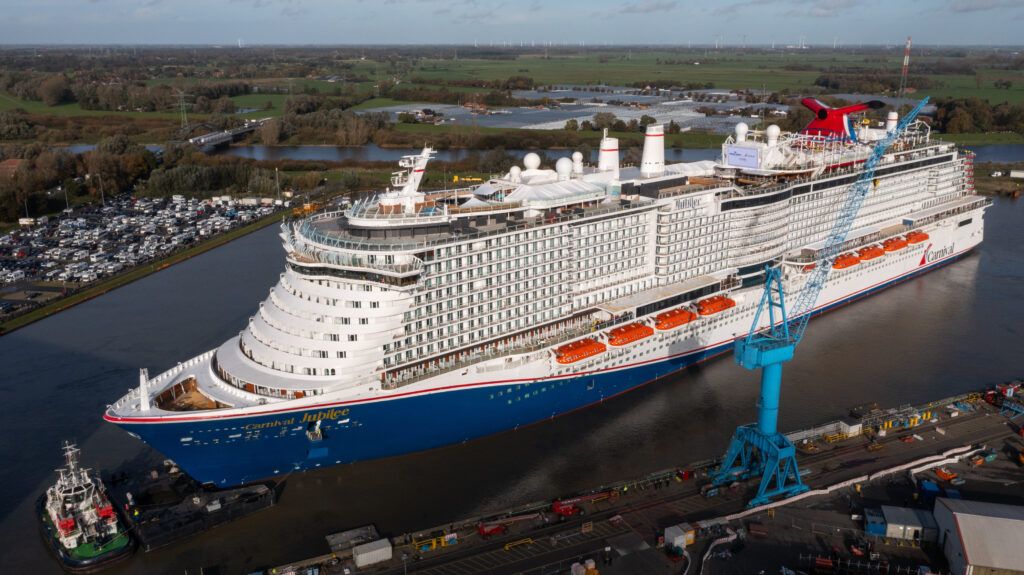 More on Carnival Jubilee
Carnival Jubilee is the first Carnival ship to be built in Germany. She will officially join the fleet in Papenburg on Dec. 4. The ship proudly displays a Texas star on the bow of the ship to pay tribute to Jubilee's homeport of Galveston.
The ship will feature unique concepts in sea-themed zones that will delight guests with delicious food and beverage options, such as the Dr.Inks, Ph.D Bar. Technology and other design elements will transport guests from a sunny pier-like "boardwalk" to an adventurous ocean-floor promenade.
The cruise line's third LNG ship, Carnival Jubilee also features other stunning innovations. Some of these include top-deck rollercoaster BOLT: The Ultimate Seacoaster and guest-favorites like Guy's Pig & Anchor Smokehouse and Shaquille O'Neal's Big Chicken restaurant.
Carnival Jubilee will sail year-round to popular Caribbean destinations, including Cozumel and Costa Maya, Mexico, as well as Mahogany Bay (Roatan). To see all available sailings on Carnival Jubilee, click here.
SOURCE Carnival Cruise Line
Comments
Are you happy to hear that Carnival Jubilee successfully completes her sea trials? Do you have plans to sail on this new Carnival Cruise Line ship? Drop us an anchor below to share your thoughts on this new Excel Class ship.
Stay up to date with the latest cruise news and travel updates!