STAR QUARTERBACK JUSTIN HERBERT AND CARNIVAL CRUISE LINE PRESIDENT CHRISTINE DUFFY VISIT LONG BEACH POLY HIGH, HOLD SPECIAL Q&A WITH FOOTBALL TEAM AND STUDENTS
LONG BEACH, Calif., Feb. 10, 2022 – As football fans gear up for the biggest game of the year this coming weekend, Carnival Cruise Line hosted a special student Q&A session at Long Beach's Polytechnic High School (Long Beach Poly) with Professional Quarterback Justin Herbert and Carnival Cruise Line President Christine Duffy on Thursday, February 10, 2022.
Members of the Long Beach Poly varsity football team and students of the school's PAC RIM business pathway and Female Leadership Academy had the opportunity to ask Herbert and Duffy questions.
To show their support for the Long Beach Poly Football team and help them with their current fundraising efforts for CIF Championship rings for all team members, Carnival presented the team with a $15,000 donation and Herbert contributed a signed football and jersey to be auctioned.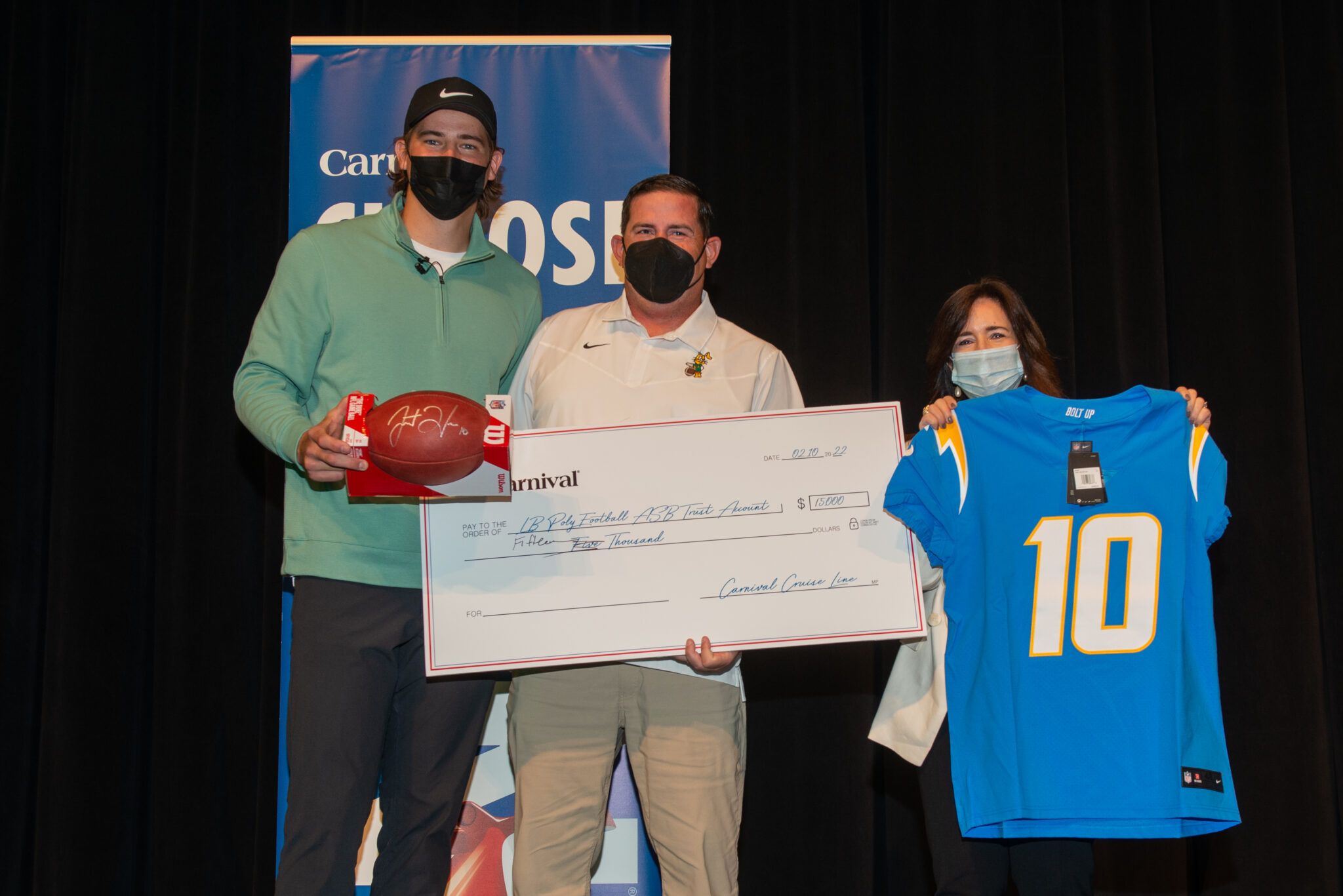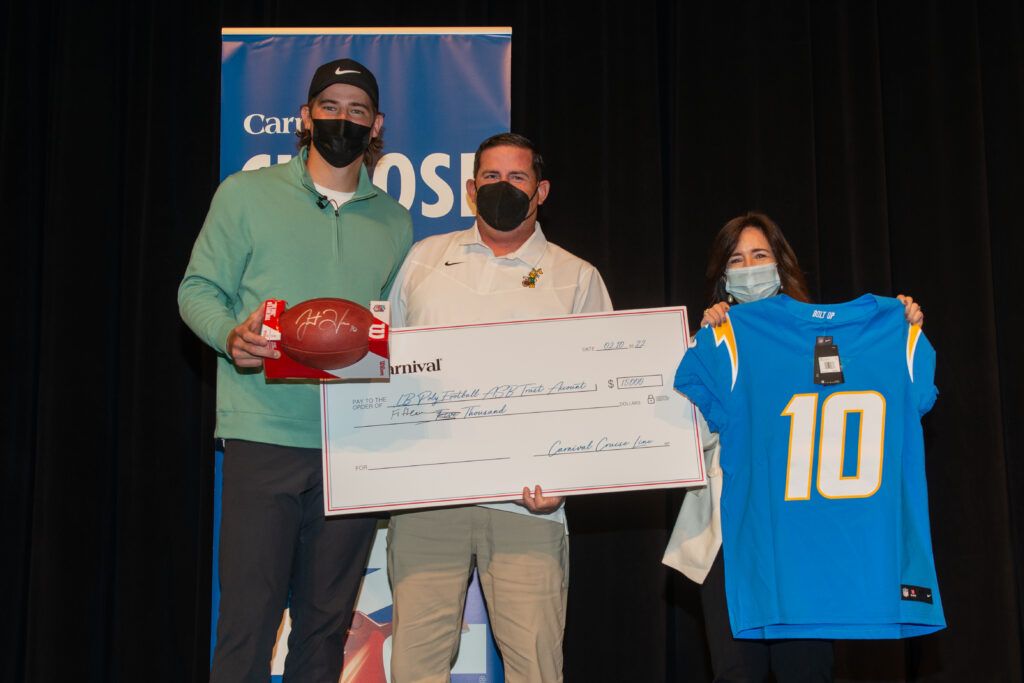 Long Beach Mayor Robert Garcia, Long Beach Unified School District Superintendent Dr. Jill Baker and Board Member Erik Miller were also in attendance.
Carnival Cruise Line is the number one cruise operator on the West Coast with three ships operating from the Port of Long Beach's historic cruise terminal, and the event is part of the company's commitment to supporting its homeport communities.
For additional information on Carnival Cruise Line and to book a cruise vacation, call 1-800-CARNIVAL, visit www.carnival.com, or contact your favorite travel advisor or online travel site.
SOURCE Carnival Cruise Line
Comments
What do you think of the news that Carnival Cruise Line and star quarterback Justin Herbert hold a special Q&A with students at Long Beach Poly? Have you cruised with Carnival from the West Coast? Drop us an anchor below to share your upcoming Carnival cruise plans.
Stay up to date with the latest cruise news and travel updates!