PortMiami, known as the "cruise capital" of the world, is recognized as the busiest cruise port. In 2019, the Miami cruise port processed over 6.8 million passengers. The Miami cruise port is home to some of the newest and most innovative ships afloat. If you are planning a cruise from this popular homeport, we outline the Best Ways to Get From the Fort Lauderdale Airport to the Miami Cruise Port.
Best Ways to Get from the Fort Lauderdale Airport to the Miami Cruise Port
Given Miami's ideal location, this cruise port offers an array of cruise itineraries. Cruisers will find routes to the Caribbean, Mexico, South America, Panama Canal transits, Transatlantic cruises, and more departing from Miami, Florida. Cruisers will also find a variety of ships from most major cruise brands sailing from this homeport.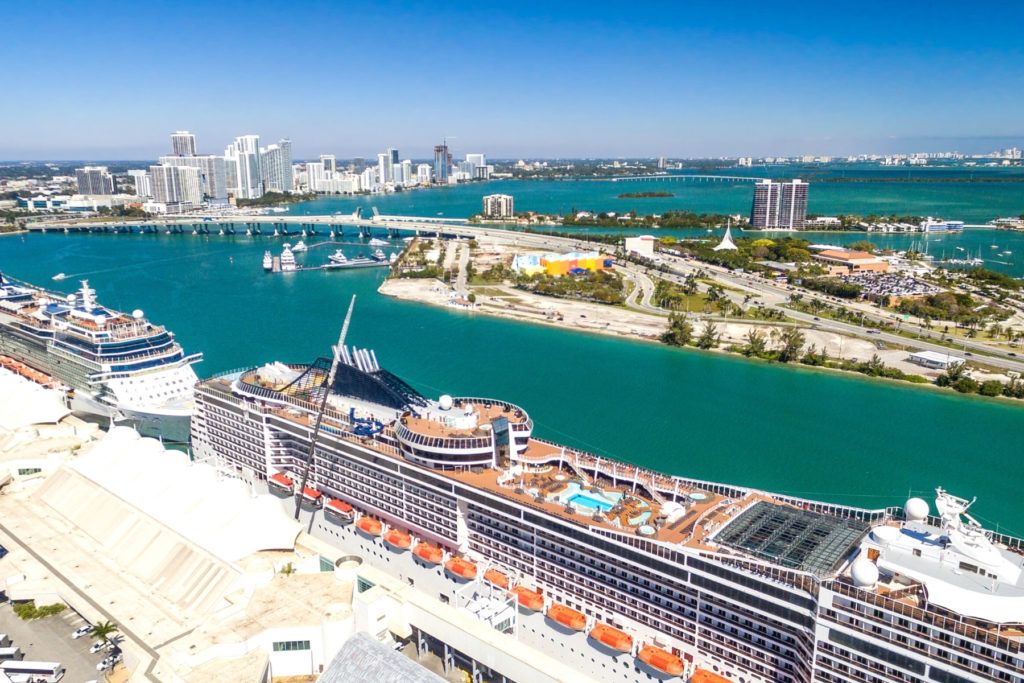 While many Florida locals do drive to the port, most cruisers fly here to embark on their cruise vacations.
The closest airport is the Miami International Airport (MIA). This airport is located less than 10 miles from PortMiami. Several major airlines do fly to Miami; however, carriers such as Jet Blue and Southwest have hubs in Fort Lauderdale.
Luckily, the Fort Lauderdale-Hollywood International Airport (FLL) is also located under 30 miles away. With traffic, this trip should take between 45 minutes to an hour.
Related Post: Beginner's Guide to Cruise Planning
Despite the distance, several options do exist to ensure you arrive to the ship on time for your cruise. If you are not sure which mode of transportation is best for your next vacation, we compare all of the best ways to get from the Fort Lauderdale Airport to the Miami Cruise Port.
Given the distance from the airport to the cruise terminal, be sure to plan your flights appropriately if you plan to fly in the day of your cruise.
Though, we always recommend cruisers fly the day before to avoid any potential travel delays. We suggest considering a pre-cruise hotel stay before your cruise. If you are flying into the Fort Lauderdale airport, we would recommend securing a hotel in Miami so you are closer to the cruise port in the morning.
EXCLUSIVE SAVINGS: Find the Lowest Fares on Bahamas and Caribbean Cruises!
Cruise Line Transfers
If you are arriving the day of your cruise, a cruise line transfer from the airport might be the easiest option. Many cruise lines offer an option to book this transportation pre-cruise. Once at the airport, a cruise line representative will check you in and direct you to the next bus departing for your ship.
These transfers can run upwards of $30 per person depending on the cruise line. Further, the buses run on set schedules, so depending on your flight time, you might need to wait a little while for the next departure time.
While not the cheapest option, the pro of booking a cruise line transfer is that you are guaranteed you will not miss the ship.
Independent Shuttle Services
There are also several independent shuttle options. These services tend to be the cheapest, especially for larger parties.
These shuttle options may include shuttles from the airport to the cruise terminal and/or hotel shuttles (if arriving a day early). Some of these options include GO Airport shuttle, Florida Shuttle Transportation, and more.
Most of these shuttle services offer smaller vehicles rather than a large bus, and they are located right at the airport and cruise terminal for arrivals and departures. Still, they are a shared service and also run on a set schedule.
Though, some companies do offer private transfers as well.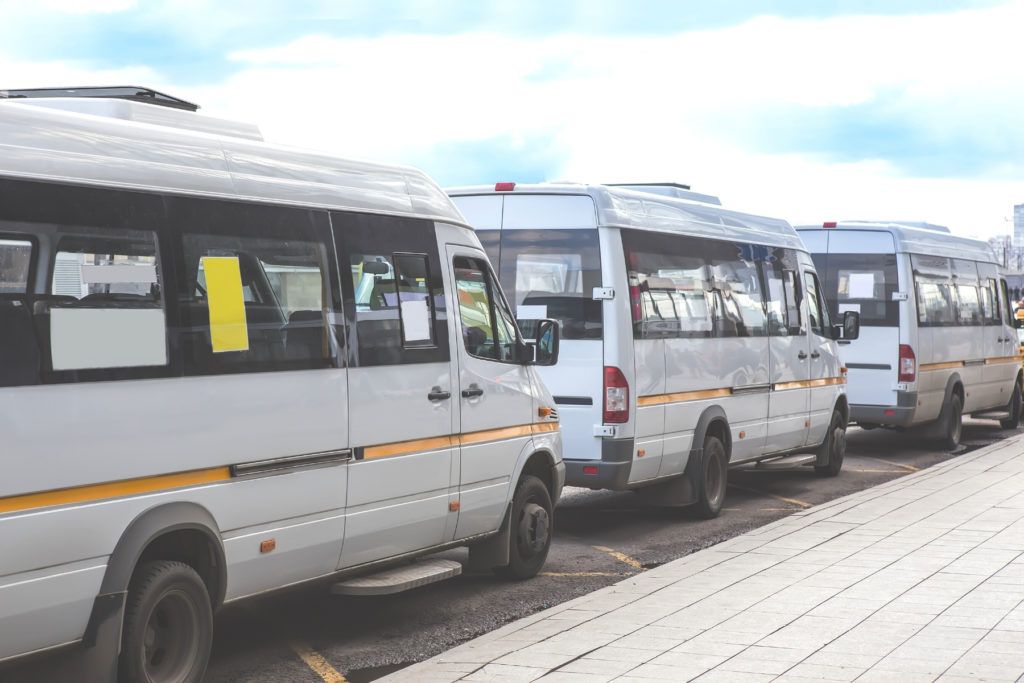 If you have issues with a reservation or a problem getting to the port, you will have to deal directly with the shuttle service. This is especially true if you arrive late and are worried about getting to the ship on time.
Related Post: Complete Guide to Miami Cruise Port
Private Cars
If sharing is not your idea of being on vacation, we understand. There are several reputable companies from which you can reserve a private vehicle that will pick you up at the airport.
The drivers will assist with your bags and make sure you are comfortable during your trip from the Fort Lauderdale airport to the Miami cruise port.
While this will be the most expensive transportation option, this will be a private accommodation and a more upscale vehicle.
When reserving one of these private services, be sure to get a price quote that includes all tolls, airport fees and charges, and gratuities. Some companies will quote a very low price but then tack on all of these additional costs once you arrive. 
BOOKING BONUS: Get Additional Perks When You Book a 2021 Cruise Now!
Shared Ride Services
Shared Ride Services are probably the most popular form of transportation in recent years. This is always our preferred transportation method when on vacation.
Popular apps like Uber and Lyft are allowed to pick-up/drop-off passengers at both the airport and the cruise port. The cost of using these services varies based on the type of vehicle you choose but the average for an UberX is around $40 from Fort Lauderdale to the Miami cruise port. This price is for the entire car not per person.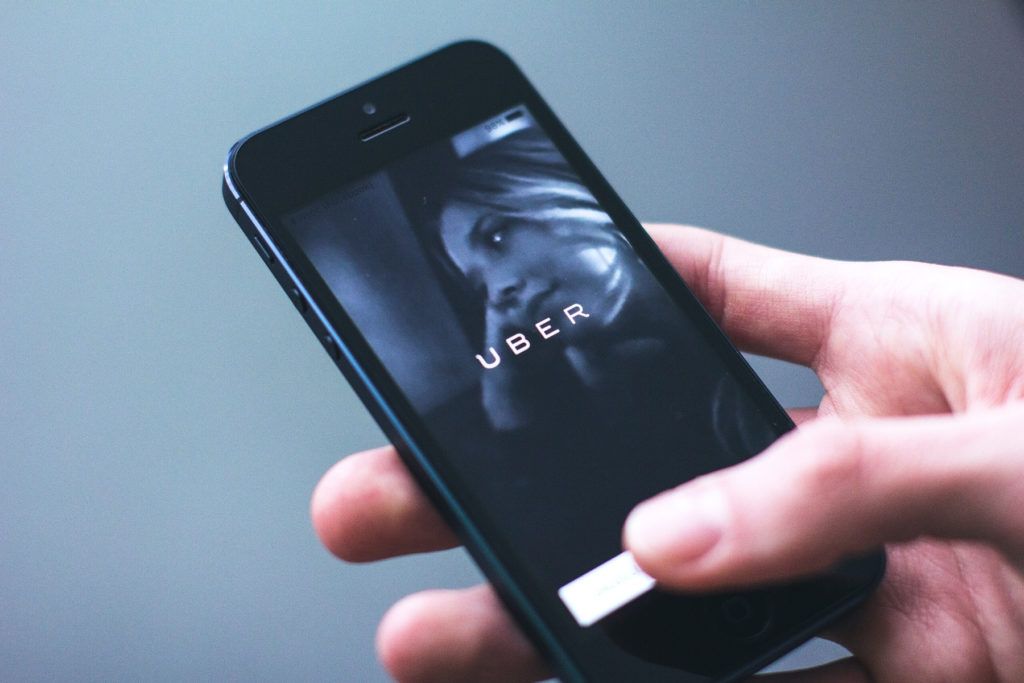 An UberX should have enough room for two people and all your luggage; however, a family of four and all your luggage will probably need a larger vehicle (UberXL).
Of course, the larger vehicle will come with a higher price tag.
The biggest benefit to using these ride share services is convenience. You will meet your private car at a designated location at the airport, and it will drop you off right in front of the cruise terminal.
However, the one issue with this mode of transportation can be quality control. We have had some great and some not so great Uber drivers. Depending on the driver, you might have to load your own luggage into the vehicle. We have also experienced some language barriers.
Similarly, taxis are available from Fort Lauderdale for around $75 each way. If for some reason you aren't able to find a rideshare driver using the app, a taxi is always a backup.
Public Transportation
If you are up to taking public transportation, it could save you quite a bit of money. You can get from the Fort Lauderdale airport to the Miami cruise port using a combination of the Tri-Rail, the Metrorail, and the Miami Trolley.
Though, this will certainly not be the most convenient or efficient. This entire trip could end up taking you upwards of an hour and a half.
The added time and multiple transfers while lugging around all your bags is certainly not ideal. So, we would only recommend this option if you need to save money on your trip or you are very comfortable with public transportation.
Renting a Car
Technically, you can also rent a car and drive to Miami. When you factor in gas and cost for the car, it might work out to be cheaper than some of the other options, especially for a family of four. However, you will then have to deal with traffic and other associated parking fees.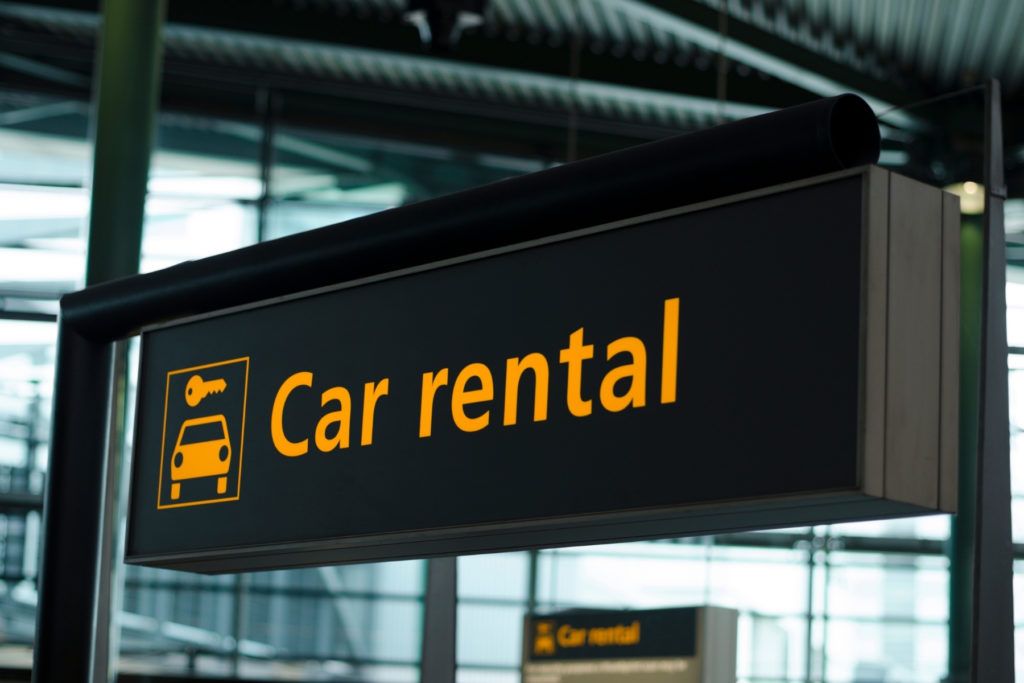 Even if you are planning to spend a few days in Miami before your cruise, we don't recommend renting a car. Much of the area near the cruise port is walkable.
Related Post: Best Things to Do in Miami on a Cruise
There is also plenty of public transportation options once in the city, along with Uber/Lyft. Further, if you are looking to go sightseeing, a hop on hop off bus might be the perfect choice. Big Bus Miami has stops located near all the major Miami attractions.
Choosing the Right Mode of Transportation to the Cruise Port
Deciding which form of transportation to take from the Fort Lauderdale airport to the Miami cruise port depends on the preferences of your travel party.
Couples or those who don't want to be bound to a schedule will probably find a shared ride service to be the best option. Small groups or those looking to save some money will probably opt for a shared transfer from a third party company.
Those travelers looking for shear convenience or first time cruisers might be best just sticking with the cruise line's offered transportation; whereas, luxury travelers might be best served with a private car. If you are traveling with a larger party, you might want to reserve a private shuttle.
Either way, knowing your options can help you can make an informed decision for your next cruise from PortMiami.
Comments
What is your preferred method of transportation from the Fort Lauderdale Airport to the Miami Cruise Port? Which of these services have you used in the past? Drop us an anchor below with your tips for cruising from PortMiami.