PortMiami is recognized as the busiest cruise port. This "Cruise Capital" of the world processed over 6.8 million passengers in 2019, with more growth on the horizon. The Miami cruise port is home to some of the newest and most innovative ships afloat.
Not to mention, this cruise port has some of the most modern terminal facilities with more on the way. If you are planning a cruise from this southern Florida location, we have our complete Guide to the Miami Cruise Port to help answer many frequently asked questions.
Complete Guide to the Miami Cruise Port
Cruise Lines That Sail From Miami Cruise Port
The Miami Cruise Port is ideally located just outside of the Downtown Miami area. Just over the causeway on Dodge Island in the beautiful Biscayne Bay, PortMiami offers some of the best sailaway views.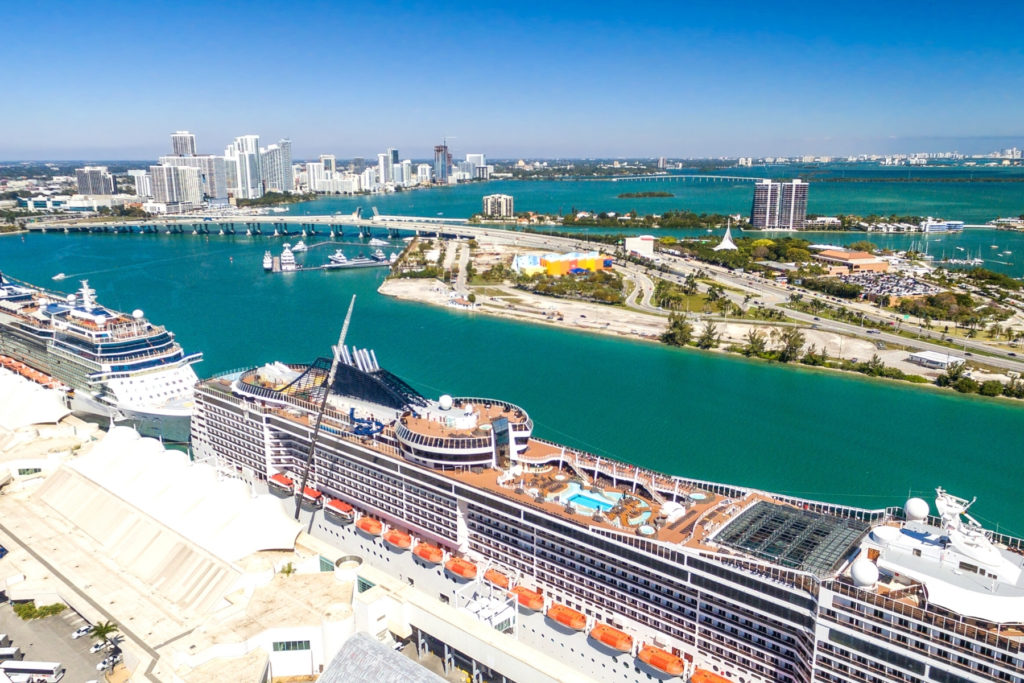 PortMiami is the homeport for a number of brands. These brands include Carnival Cruise Line, Celebrity Cruises, Crystal Cruises, Disney Cruise Line, MSC Cruises, Norwegian Cruise Line, Oceania, Regent Seven Seas, Royal Caribbean, Viking, and Virgin Voyages.
Not to mention, several brands also include Miami as a port of call on some itineraries.
When arriving at the Miami Cruise Port for your cruise, there will be large electronic signs directing passengers to the correct terminals. Given that the Miami Cruise Port is bustling with cruise ships year-round, it's no surprise that there are several terminals to process passengers.
The good news is that they are mostly all adjacent to each other along the waterfront.
Terminals at the Miami Cruise Port
Terminal AA/AAA are the projected cruise terminals to be built and financed by MSC Cruises. The projected completion of these terminals were scheduled for 2022. Though, the future is still unclear, as recent talks indicate a potential merger with the Disney terminal project.
Terminal A is Royal Caribbean's state of the art facility. This terminal was completed in November 2018 in time to process the largest cruise ship in the world, Symphony of the Seas.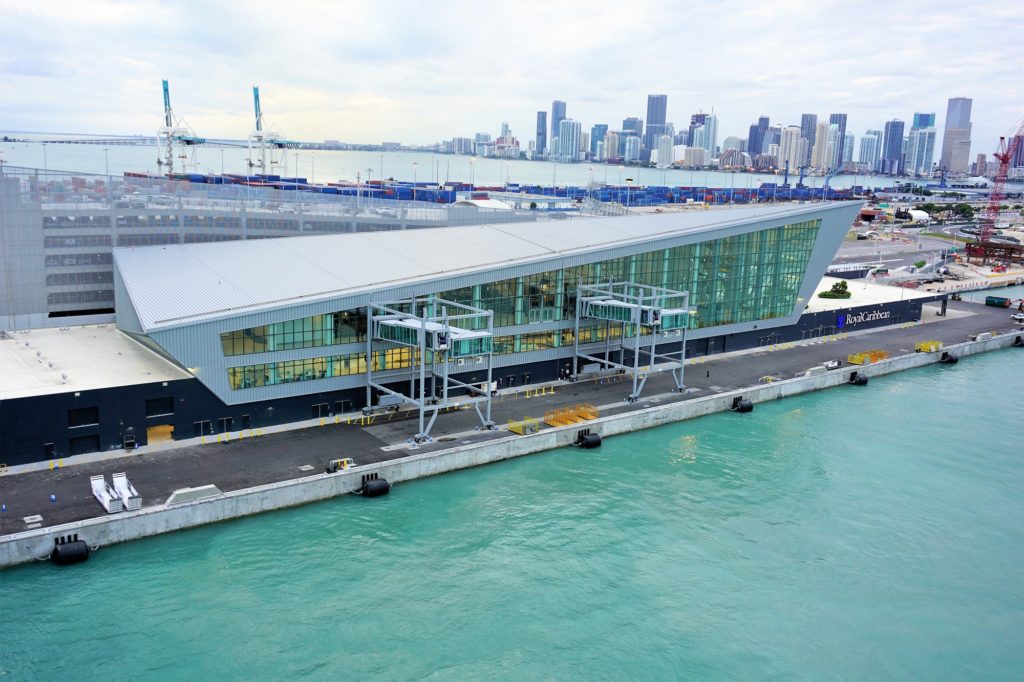 Terminal B is Norwegian Cruise Line's new terminal under construction. The Pearl of Miami which will accommodate NCL's largest vessels was estimated to be completed in 2020; however, no recent updates have been provided.
Terminal C also belongs to Norwegian Cruise Line.
Related Post: Cruise Planning Guide
Terminals D & E service Carnival Cruise Line guests. Terminal F is Carnival's brand new terminal that is estimated to be complete in time for the arrival of Carnival Celebration in 2022. A recent groundbreaking ceremony was held to get this project underway.
Terminal G primarily services MSC Cruises and Disney Cruise Line. Though, both cruise lines had plans of building new terminals of their own. Disney Cruise Line was pending a deal for a new Terminal K.
Terminal J services more boutique cruise lines like Viking, Crystal Cruises, Oceania, and Regent Seven Seas.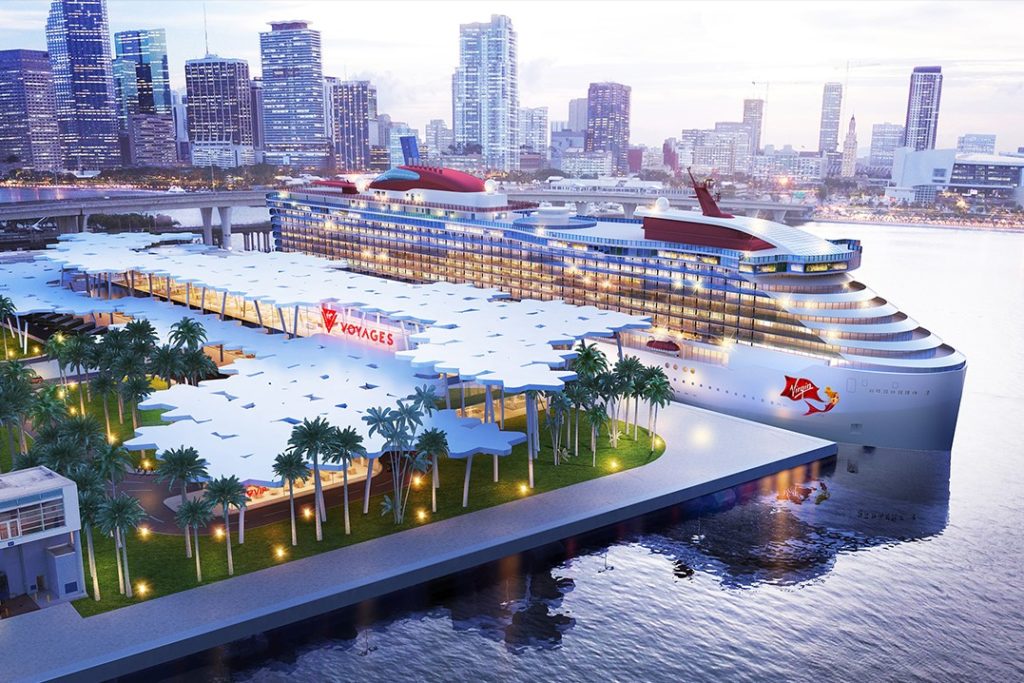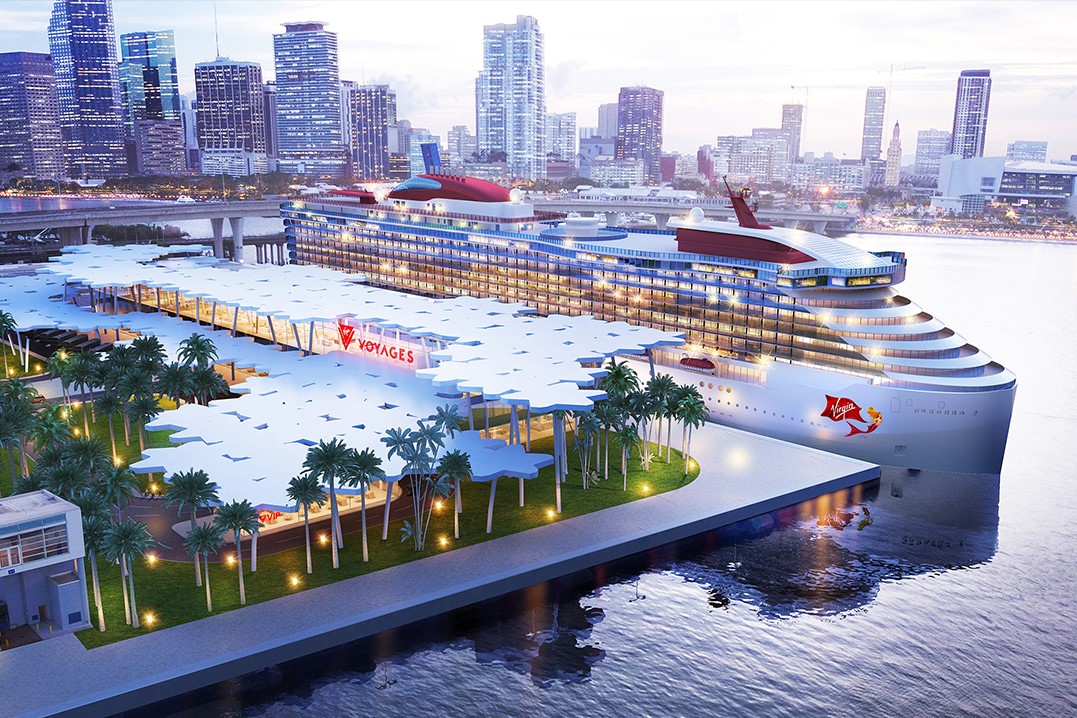 Terminal V is the new terminal currently under construction for Virgin Voyage. The terminal was originally estimated to be complete in 2021, though it has been confirmed that it won't be ready for Scarlet Lady's debut.
Flying to Miami for a Cruise
Given Miami's ideal location, this cruise port offers an array of cruise itineraries. Cruisers will find routes to the Caribbean, Mexico, South America, Panama Canal transits, Transatlantic cruises, and more departing from Miami, Florida.
While many Florida locals do drive to the port, most cruisers fly here to embark on their cruise vacations. The closest airport is the Miami International Airport (MIA).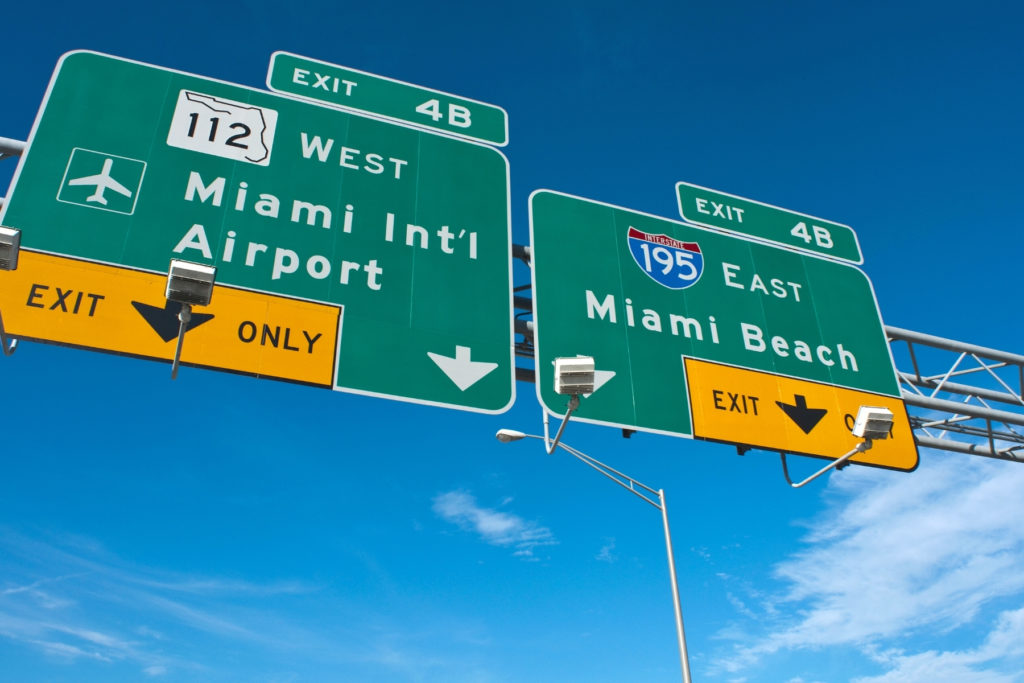 This airport is located less than 10 miles from PortMiami. Based on traffic, this trip should take somewhere between 20-30 minutes.
While several major airlines do fly to Miami, carriers such as Jet Blue and Southwest have hubs in Fort Lauderdale. Luckily, the Fort Lauderdale-Hollywood International Airport (FLL) is also located under 30 miles away. With traffic, this trip should take between 45 minutes to an hour.
Related Post: How to Budget for a Cruise
Knowing this information, you should plan your flights appropriately if you plan to fly in the day of your cruise. Though, we never recommend doing so. We always recommend cruisers fly the day before to avoid any potential travel delays.
Transportation to and from the Miami Cruise Port
Once you arrive at the airport, you will have several transportation methods. Some of these options will depend on whether you fly in the day before or the day of your cruise.
As mentioned previously, if you live within driving distance of the Miami Cruise Port, you will likely be driving to the cruise terminal. If you are driving, we will discuss parking options a bit later. However, there are several other transportation options available.
If you are arriving the day of your cruise, a cruise line transfer from the airport might be the easiest option, though likely not the cheapest. Many cruise lines offer an option to book this transportation pre-cruise.
Once at the airport, a cruise line representative will greet you at baggage claim and escort you and your luggage to the check-in area. After checking-in, you will board the next departing bus to the ship. These transfers are available from both airports and can run upwards of $30 per person depending on the airport and the cruise line.
Further, they run on set time schedules.
There are also several independent shuttle options. These shuttle options may include shuttles from the airport to the cruise terminal and/or hotel shuttles. Some of these options include GO Airport shuttle, Florida Shuttle Transportation, and more.
Most often, these shuttles are a shared service that run on a set time schedule, or a private transfer can be arranged.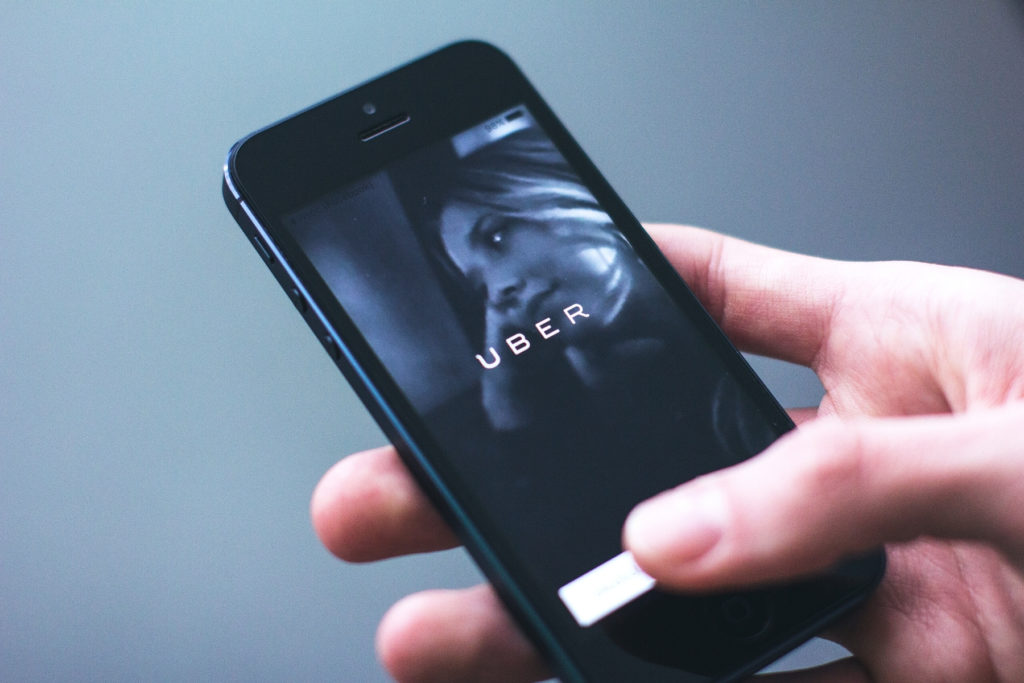 Shared Ride Services are probably the most popular form of transportation in recent years. Popular apps like Uber and Lyft are allowed to pick-up/drop-off passengers at both the airport and the cruise port.
The cost of using these services varies based on the type of vehicle you choose but the average for an UberX is around $25 for Miami and around $40 for Fort Lauderdale.
Similarly, taxis are available from Miami for a flat rate of $27 and around $75 from Fort Lauderdale.
Related Post: What to Wear on a Cruise
If you are up to taking public transportation, it could save you some money. Though, it will certainly not be the most convenient. Tri-Rail, Metro Rail, and Brightline have services that will get you to Downtown Miami, but you will still need additional transportation for the last mile or so to the port.
Parking at the Miami Cruise Port
If you are driving to the Miami Cruise Port, the PortMiami cruise parking is the most convenient option available. This "official" cruise parking is the only parking available at all cruise terminals.
Designated disabled permit parking spaces are available in each of these garages.
On embarkation day, the garages and Lot #2 are open and staffed from 6 a.m. to 5 p.m. You may drop off your luggage at the terminal before parking. There is also a free shuttle from each parking facility to the terminal if needed.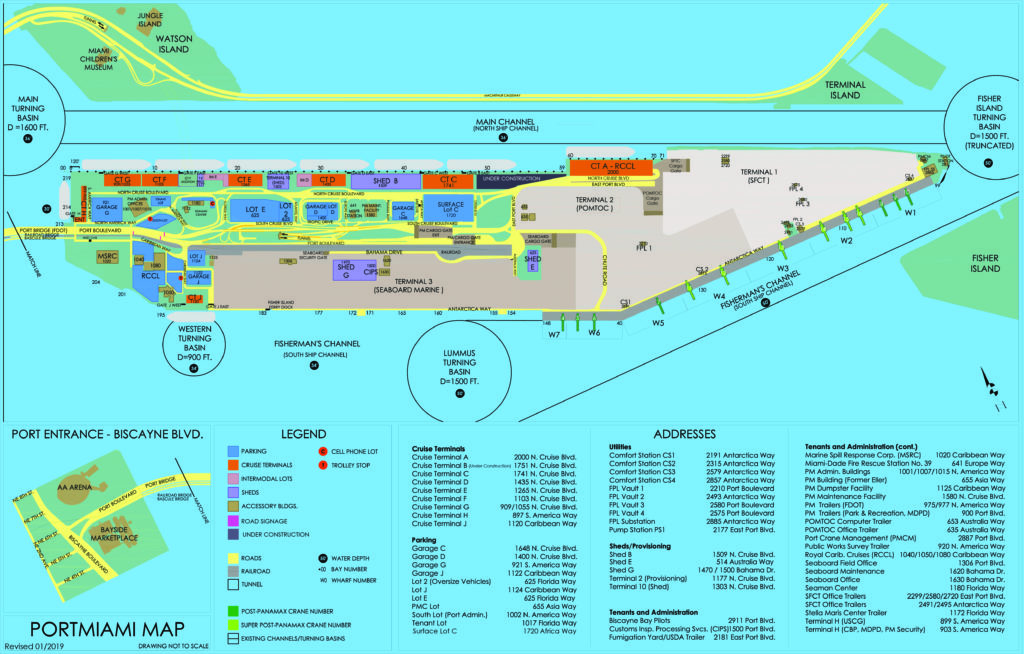 The current parking rate is $22 per night. The Royal Caribbean Terminal A garage rate is slightly higher at $25 per day. If someone is dropping you off or picking you up, short term parking is available for $8, and there are also two cell phone waiting lots.
The Port does not own or operate any off-site parking facilities. Though, independent off-site parking lots can be a much cheaper option. This option is not the most convenient, as you will need to take a shuttle from the lots/garages in the Downtown Miami area.
Related Post: Do I Need a Passport to Cruise?
Some area options include Premier Cruise Parking and Safe Cruise Parking, which can save you over 50% a day.
Of course, if you opt for a pre-cruise stay in a hotel, some hotels also offer cruise and stay packages which can include parking.
Hotels Near the Miami Cruise Port
When preparing for your cruise, you should consider planning a pre-cruise stay before the vacation. When cruising from the Miami Cruise Port, you will have a number of hotel options. Even if you are flying into the Fort Lauderdale airport, we would recommend securing a hotel in Miami so you are closer to the cruise port in the morning.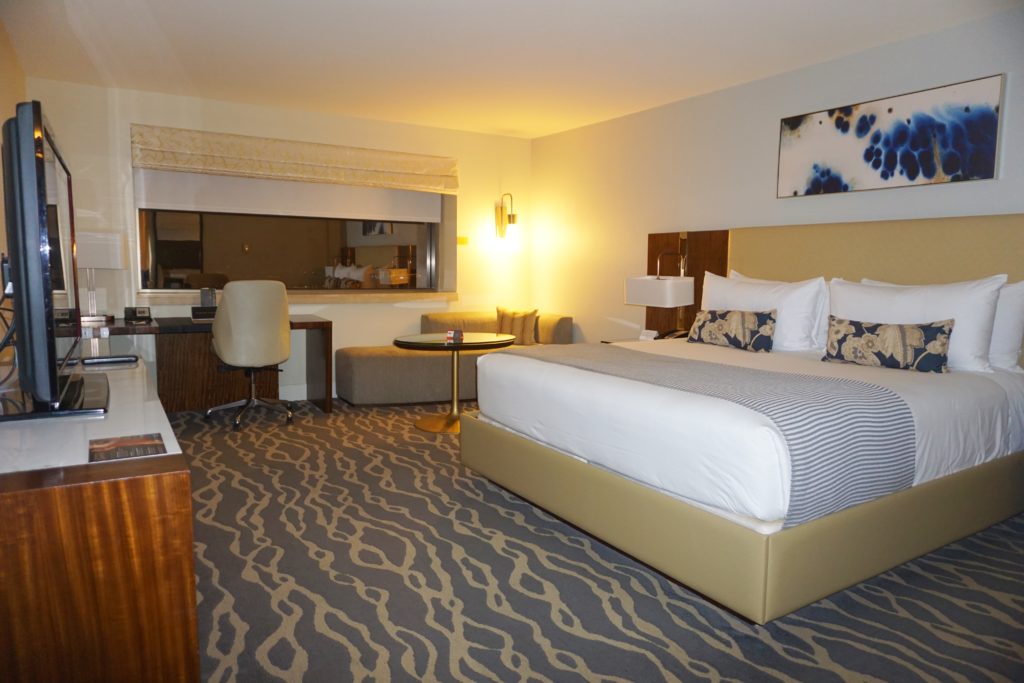 The Downtown and Brickell neighborhoods of Miami offer plenty of hotel choices. Some popular options include Miami Marriott Biscayne Bay, Intercontinental Miami, and Kimpton Epic Hotel. Our personal favorite is East Miami located in the Brickell neighborhood.
If you want to spice up your pre-cruise stay, you could always spend a few days in South Beach. For more selections, see our guide to the Top Hotels Near the Miami Cruise Port.
BOOK NOW: Bonus Perks for Cruises from Florida!
Top Things to Do Near the Miami Cruise Port
If you are cruising out of Miami, hopefully you are planning a pre-cruise or post cruise hotel stay in the area, as there is so much to do and see near this popular cruise port.
Just in the Downtown area alone, there is the Freedom Tower, the American Airlines Arena, and the Bayside Marketplace. There is also the Perez Art Museum which is arguably the best contemporary art museum in South Florida and the family-friendly Philip and Patricia Frost Museum of Science.
There are many other neighborhoods outside of Downtown that are worth exploring as well. In Little Havana, you can immerse yourself in the Cuban culture or admire the tree-lined streets, magnificent fountains, and stunning architecture in Coral Gables.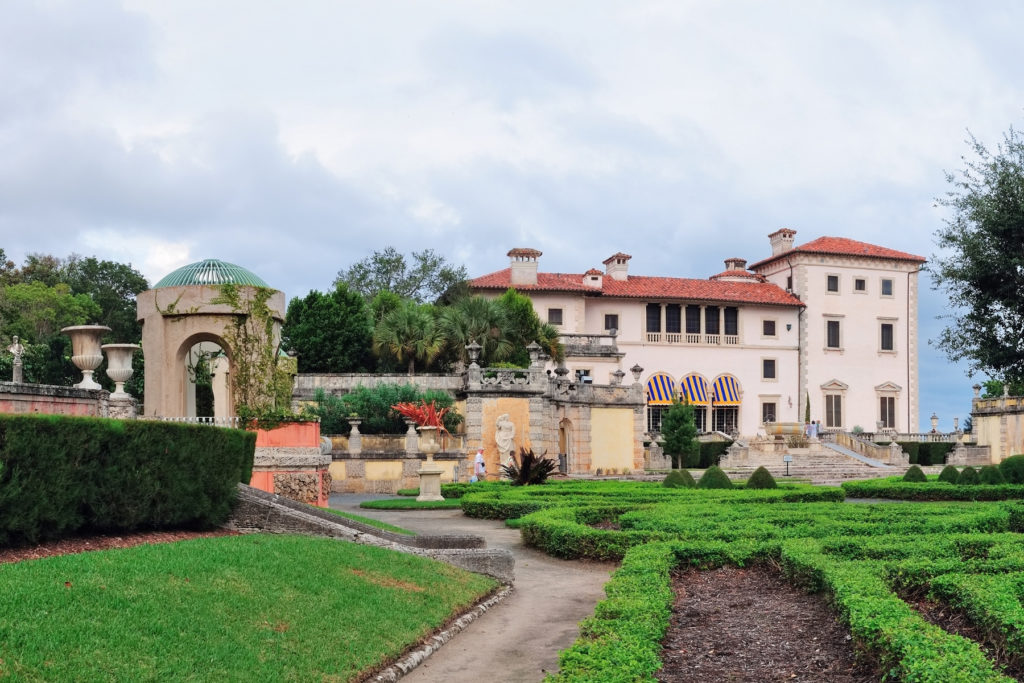 Coconut Grove is the oldest continuously inhabited neighborhood of Miami. This neighborhood offers a relaxed vibe and picturesque views of Biscayne Bay. It is also home to the Vizcaya Museum and Gardens.
Wynwood, a trendy up and coming area just north of Downtown Miami, is home to one of the largest street art collections in the world. Most famous are the Wynwood Walls, a giant set of outdoor murals.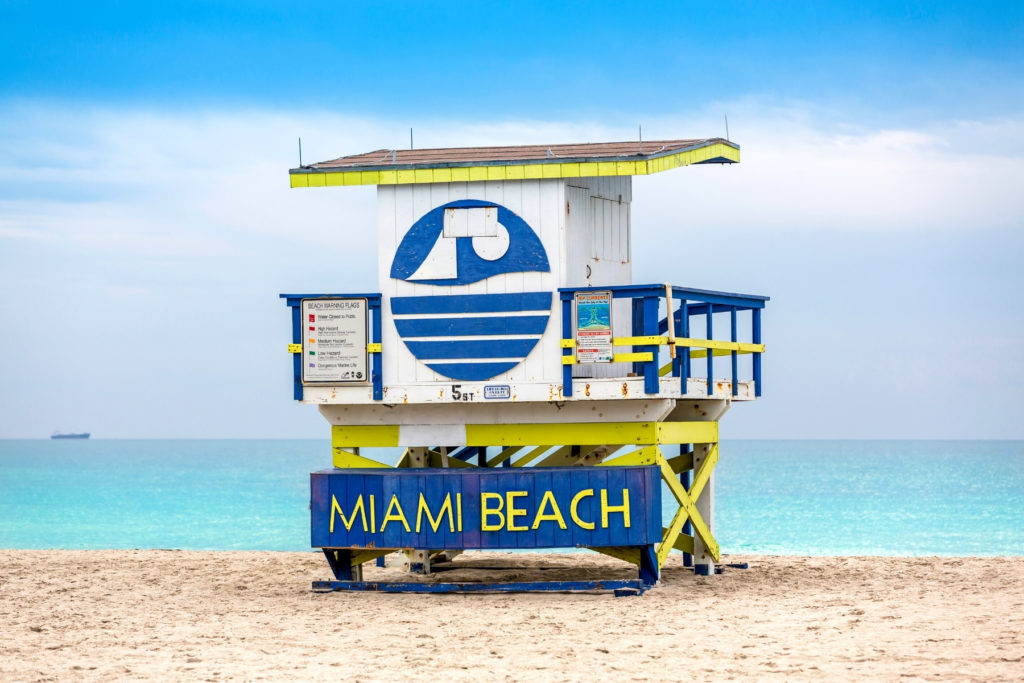 Of course, there is also South Beach. With beautiful beaches, Art Deco architecture, high end shopping, fine dining, and nightclubs, there is never a dull moment day or night. South Pointe Park is also a great place to view the cruise ships sailing away.
If you are looking for even more options, see our Top Things to Do in Miami on a Cruise with more tour and shore excursion ideas!
Comments
Have you cruised from the Miami Cruise Port? What are some of your best hotels and things to do in the area? Drop us an anchor below to share your Miami cruise tips.