Cozumel, an island just off the coast of the Yucatan peninsula of Mexico, is one of the most popular Caribbean cruise destinations. Offering plenty of day time activities and nighttime fun, Cozumel has no shortage of things to do. Whether you are a beach goer, a history lover, or an adventure seeker, you will want to read our list of the Best Things to Do in Cozumel on a Cruise.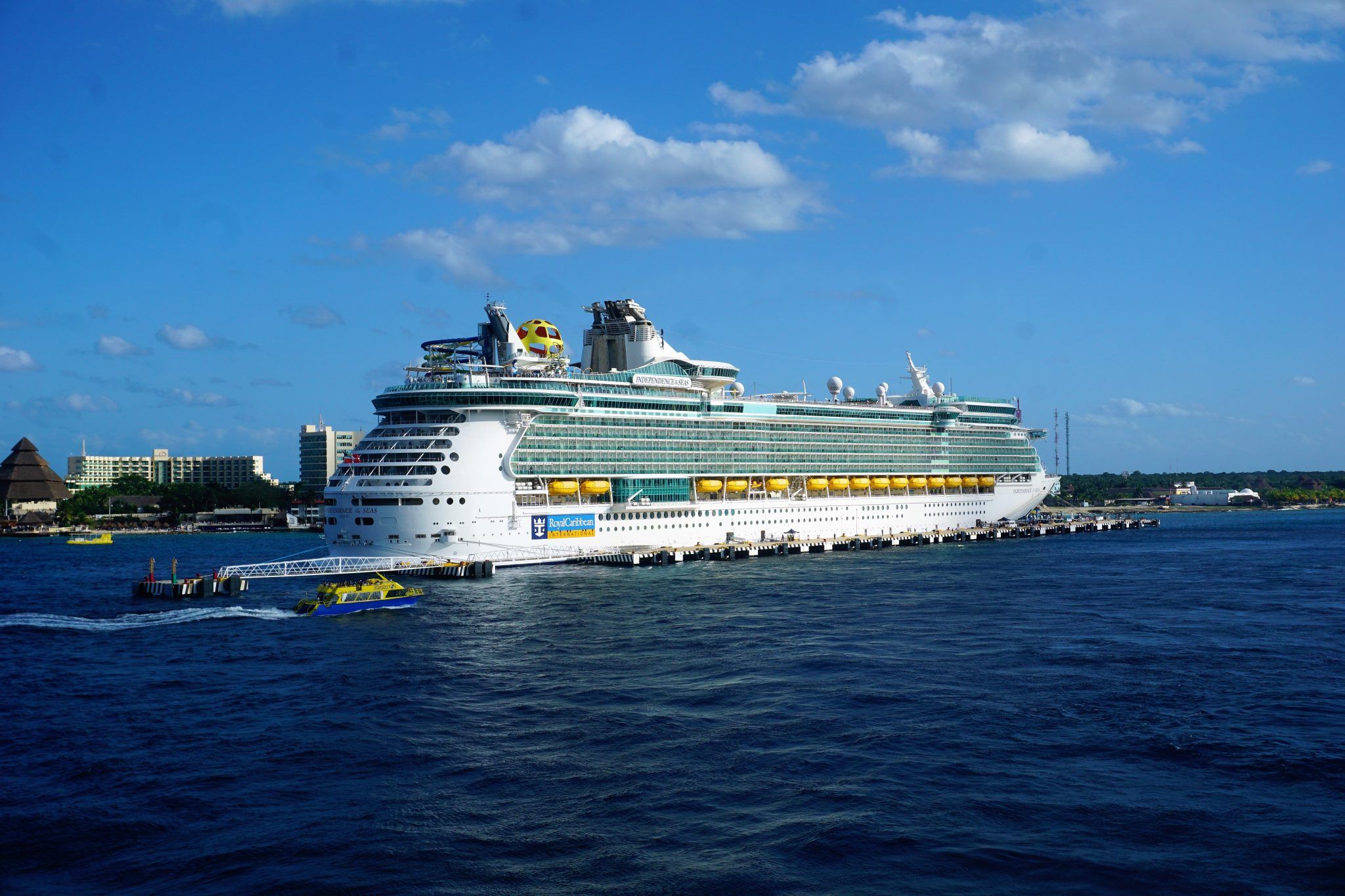 Related Post: Caribbean Cruise Planning Guide
Best Things to Do in Cozumel on a Cruise (2021)
Explore the Ancient Ruins
San Gervasio
With a rich Mayan history and culture, Cozumel and the nearby mainland of Mexico offer some of the best archaeological sites. San Gervasio is the largest Mayan site in Cozumel, though small compared to the sites on the mainland. San Gervasio was a religious site of worship for the god of fertility, Ix Chel. Every Mayan women was expected to make the journey here at least once in her lifetime to make an offering. Today, several temples still stand that you can explore to gain some insight into the history and culture of this ancient civilization, including the Las Manitas structure with its mysterious 4-fingered handprints.
Chichen Itza
If you want to explore some of the larger Mayan ruin sites, then you will have to venture to the mainland. Chichen Itza is a 6 square mile UNESCO world heritage site and a natural wonder of the world. It is home to several well-preserved structures that you can explore like the iconic Temple of Kulkulcan. During the tour, you will learn about Chichen Itza's importance as a religious, ceremonial, and astronomical center in the Mayan culture.
Of note, there is extensive travel time involved from Cozumel, including a 45 minute ferry ride to the mainland followed by a 2+ hour bus ride to the site. Therefore, it is recommended that you only book this excursion through your cruise company. If you are willing to spend a bit of cash, some cruise lines now offer transportation via a much shorter 50 minute airplane ride.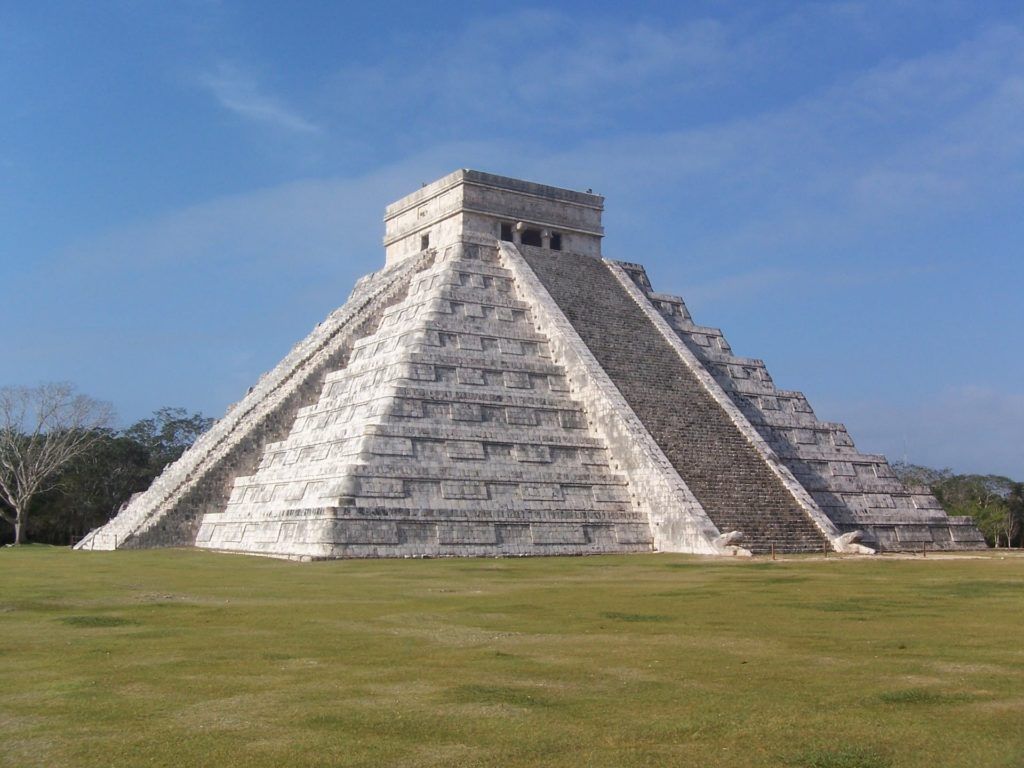 Tulum and Coba
Tulum and Coba, though not as famous as Chichen Itza, are also great options that are a bit closer to Cozumel. However, they still require a 45 minute ferry ride and 1+ hours of drive time. As the only Mayan city built on a coast, Tulum offers amazing views and its own beach. The most prominent remaining structure at Tulum is the Castillo which is perched on a limestone cliff. Coba, located 30-45 minutes inland from Tulum, is not nearly as excavated or reconstructed. It is most famous for Nohuch Mul, the tallest pyramid on the Yucatan peninsula. Those daring enough may climb the steps to the top for panoramic vistas. The jury is still out on which site cruisers prefer, so you will have to decide for yourself.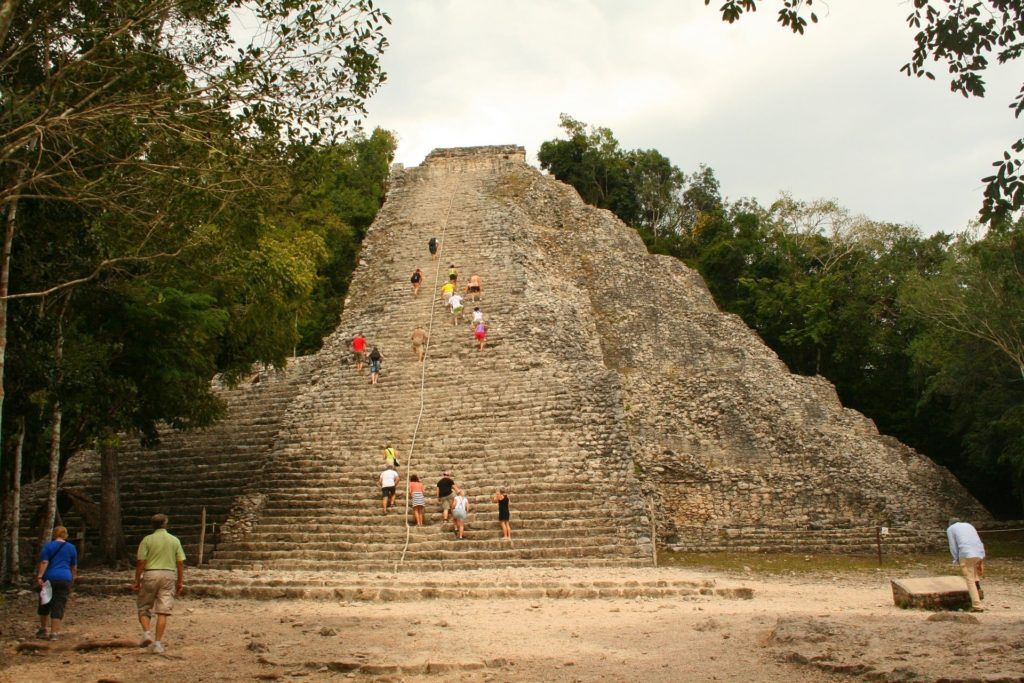 Get Back to Nature
Chankanaab National Park
Located in Cozumel's National Marine Park, Chankanaab is the perfect excursion for groups of all ages. This park is located a short taxi ride from the cruise pier in Cozumel and offers plenty of activities in one location. You can choose to relax on the gorgeous beach, take a dip in the pool, or enjoy some one of a kind snorkeling.
At Chankanaab, you also have several opportunities to explore the flora and fauna. You can enjoy the nature trail and botanical gardens, take in a sea lion show, visit the crocodile exhibit, or marvel at the fish in the saltwater lagoon. If that's not enough, you can explore Mayan replicas, partake in a tequila tasting, or dine on Mexican cuisine in one of the onsite restaurants. While many activities are included in the standard admission price, additional experiences can be purchased as well. These include ziplines, Dolphin Discovery, glass bottom kayak rentals, and more.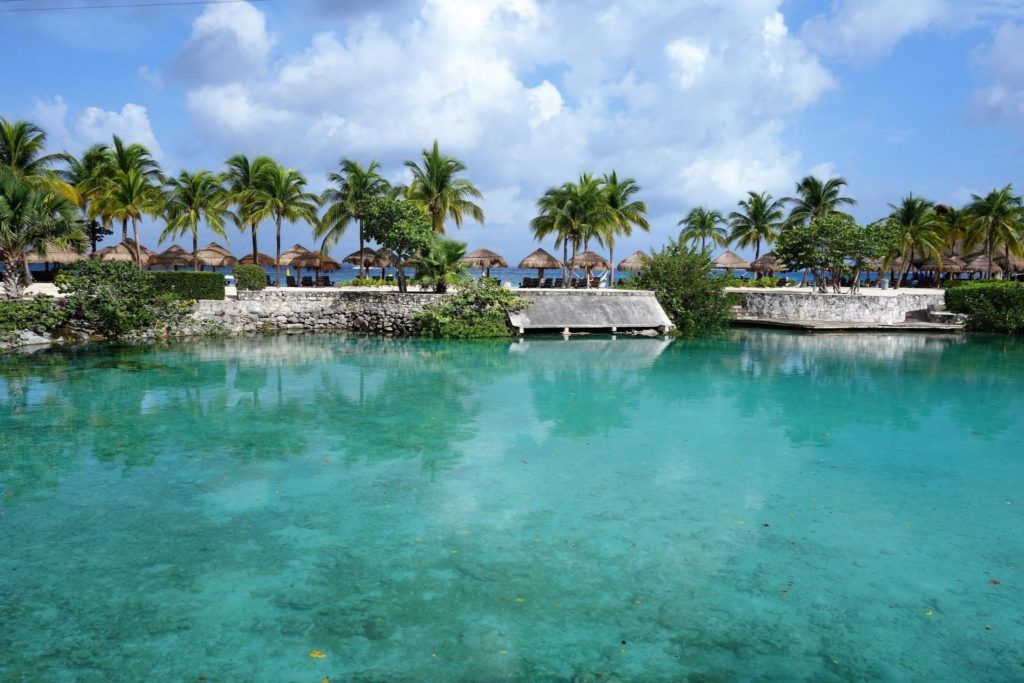 Related Post: Chankanaab Excursion Review
Punta Sur Eco Park
Punta Sur is the largest ecological reserve in Cozumel. It is located a bit further from the cruise port but offers more great opportunities to explore nature. Punta Sur is another great snorkeling location (although you do have to swim a bit further out). It is also home to the most beautiful beach with hammocks in the shade. This area is the perfect spot for birdwatching and observing crocodiles in their natural habitat and the sea turtle nesting area. While at Punta Sur, be sure to also explore the El Caracol Mayan ruins, the Faro Celarain lighthouse, and the Navigation Museum. The Faro Celarain lighthouse offers the best view of island! 
Marine Encounter
Like many of the Caribbean islands, Cozumel offers plenty of family friendly marine encounters. While some of these excursions can be a bit pricey, most cruise lines offer some type of swim with the dolphins experience. During your encounter, you will be able to interact with these creatures for one of a kind photo ops like a fin shake, a kiss, and a belly ride. While dolphin encounters are probably the most popular, you can also book experiences to interact with sea lions, manatees, stingrays, and even nurse sharks.
Fury Catamaran Snorkel
The Fury Catamaran snorkel tour is another popular adventure when visiting Cozumel on a cruise. This excursion includes a scenic sail onboard a luxury catamaran as well as a leisurely snorkel opportunity and beach break. During your snorkeling fun, you can explore the crystal clear waters in search of coral formations and tropical sea life. At your private beach paradise, you will have time to relax or partake in some of the other water-based activities available. These activities include an inflatable aquapark, kayaks, paddleboards, and more. The best part is that the catamaran ride includes an open bar so you can enjoy all the margaritas or cervezas you want!
Food and Drink Experiences
Discover Mexico
The name of this park says it all! You can "Discover Mexico" with a trip here during your next visit to Cozumel. This is a great excursion for those who want to get a taste of the local flavor but don't have time to explore the whole country. There are several tours available at the Discover Mexico park depending on your interests including a Tequila experience, a Chocolate workshop, and more. Whether you want to learn the art of making a perfect margarita or make your very own chocolate bar, you will be sure to enjoy your day at this Discover Mexico park.
Mexican Cooking Classes
At Playa Mia Beach Park, you can lean about authentic Mexican cuisine and culinary traditions from a local chef, while you get a hands on experience preparing your own three course meal with locally sourced ingredients. Of course, you will then get to enjoy this meal along with some Mexican wine. There's also the popular Salsa & Salsa excursion. With this tour, you will learn how to make a variety of Mexican salsas and even some tasty margaritas. Once you have loosened up, it's time for the other kind of salsa- dancing!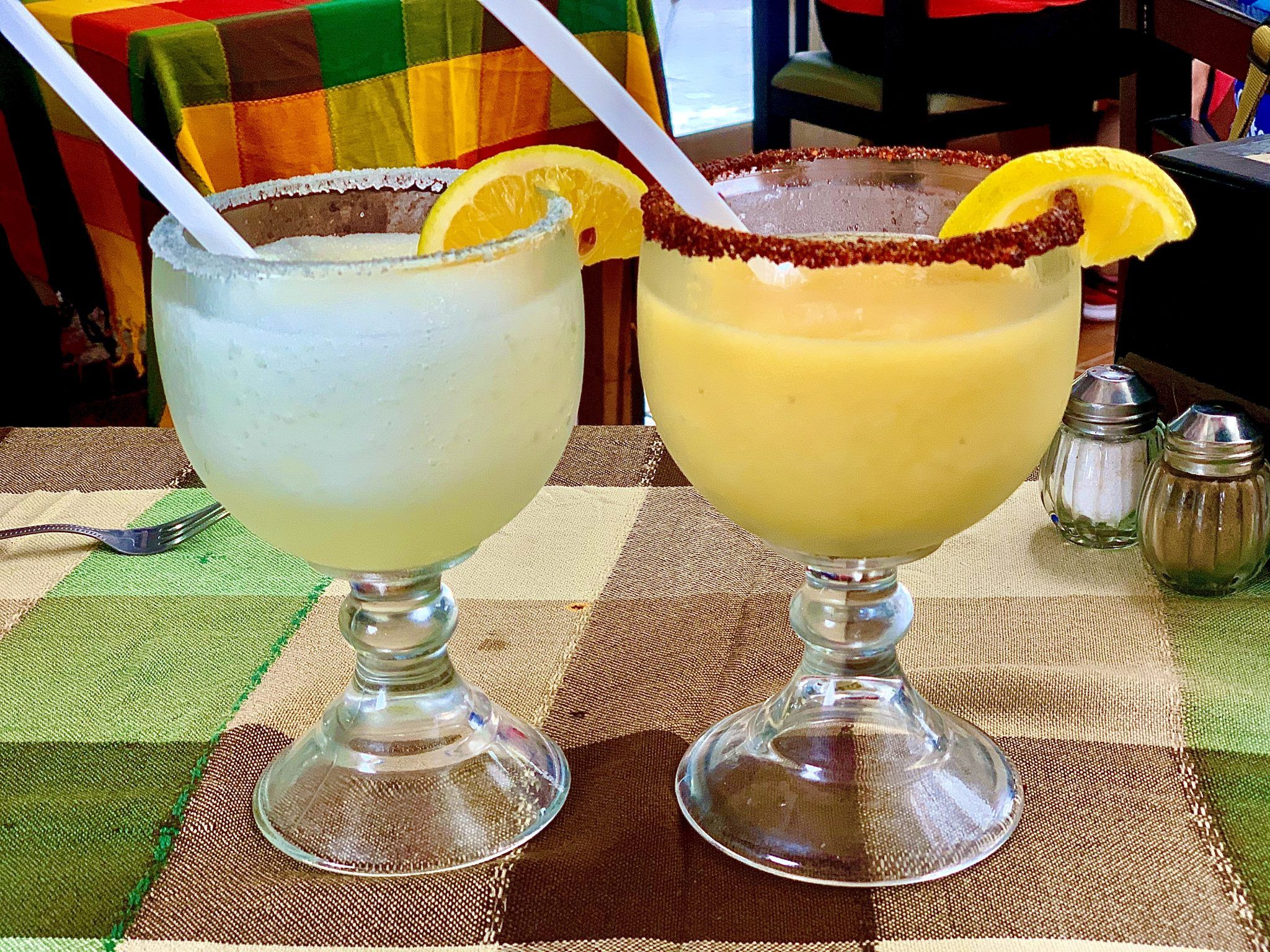 Cozumel Bar Hop
If you want to skip the cuisine and head straight for the drinks, maybe a Cozumel bar hop is more your style. Let the original Cozumel Bar Hop be your designated driver as you explore the island for the day in an air-conditioned bus. This tour visits four beach bars with an included welcome shot at each one and your very own bar hop t-shirt. At every stop, you also have the opportunity to purchase additional food or drinks. So, if you are up for some fun and want to escape the tourist section of Cozumel, grab your friends and book this tour.
A Day at the Beach
Paradise Beach
Paradise Beach is located about 5 miles from the cruise pier in Cozumel. This beach now offers an all-inclusive option. However, if you prefer to pay a la carte, you can still gain entrance for $3 per person with a $10 minimum suggested food and drink purchase for use of the facilities for the day. There is WiFi available, full food and beverage service, water equipment available for rental, and a Fun Pass to utilize the water toys for $18.
Nachi Cocom
Another cruise favorite is Nachi Cocom, offering a more exclusive feel for only 130 guests. At this all-inclusive beach club, you have access to the ocean, a pool with swim up bar, plenty of food and drinks, hammocks, WiFi, and more. For a price of $59 and a short 15 minute taxi ride from the cruise pier, Nachi Cocom is the perfect way to spend a day in Cozumel. For an additional cost, there are also a limited number of other activities including massages, banana boat rides, and snorkeling.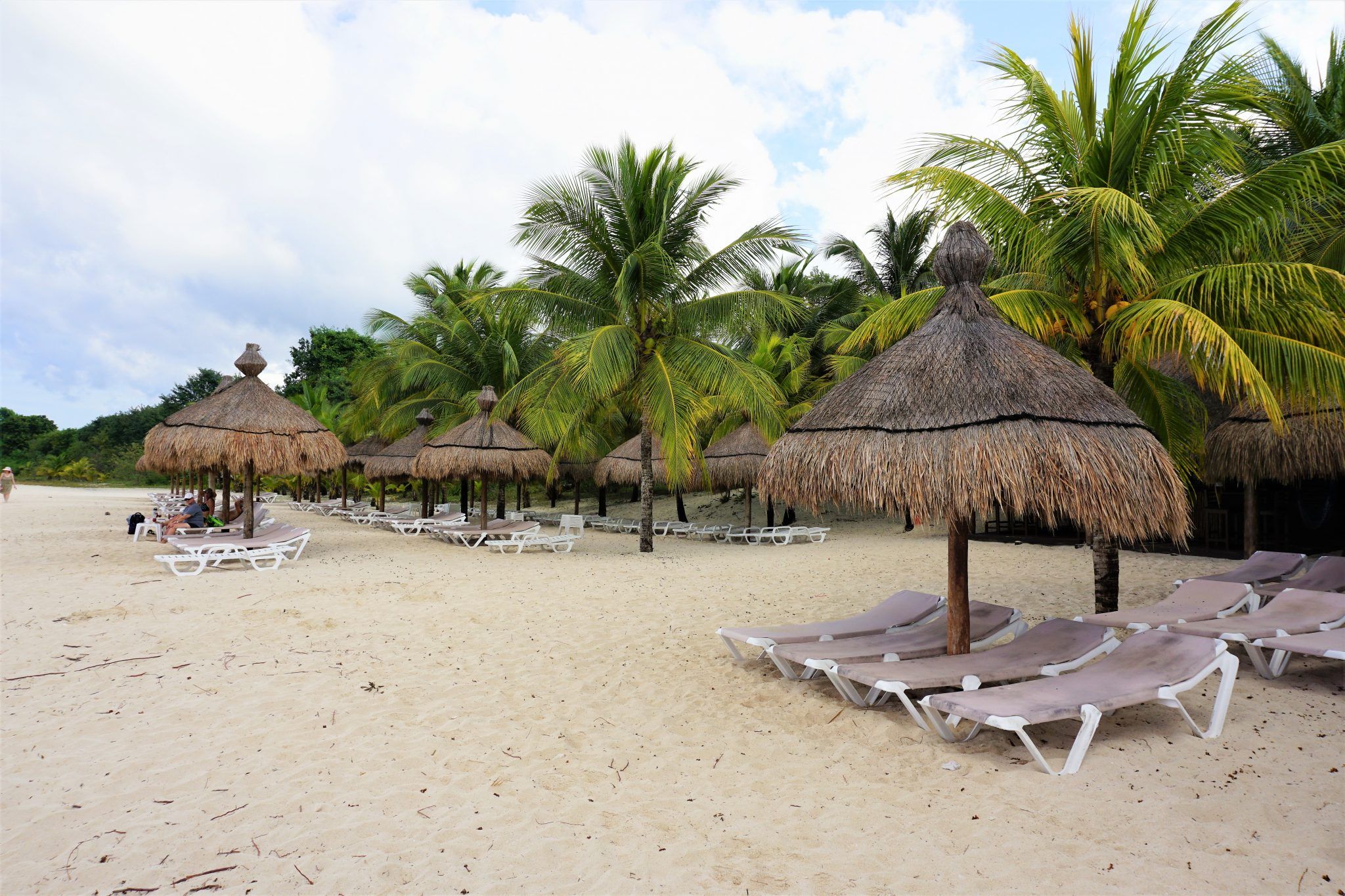 Related Post: Nachi Cocom All Inclusive Review
Mr. Sancho's Beach Club
Mr. Sancho's Beach Club is also located only a short distance from the cruise pier. This club offers an all-inclusive beach pass for $60. For this price, you can enjoy free WiFi, all you can eat and drink from the buffet or menu, two pool bars, access to the beautiful beach, and kayaks. For an additional cost, you can also enjoy the aqua park, wave runners, parasailing, horseback riding, massages, and more. Mr. Sancho's certainly offers fun in the sun for the entire family.
Isla Pasion
Isla Pasion, a private island paradise located just north of Cozumel, offers another all-inclusive experience for Cozumel cruise-goers. The resort features a beautiful beach, a Mexican buffet, open bar, hammocks, water sports, and more. There are several excursions offered to Isla Pasion including a catamaran ride, a Jeep ride through the jungle, a kayak through the mangroves, and a twister jet boat ride. Whatever your mode of transportation, you are sure to love this escape.
Playa Palancar
If you are looking for something a little more low key and authentic than an all you can eat and drink experience, then head to Playa Palancar. This beach has free access and is a bit less touristy. With plenty of sand and sun, you can spend the day relaxing or possibly partake in a watersport activity. Boat trips for snorkeling at the off-shore Palancar Reef and kayaks are available for hire. There is also food and beverages for purchase.
Playa Mia Grand Beach Park
Playa Mia is another beach and water park option in Cozumel. With several different activities, Play Mia is great for families of all ages. You will have access to several complimentary activities including waterslides, a floating park, kayaks, paddleboats, volleyball and soccer courts, and more. For an additional fee, parasailing, wave runners, and other shore excursions are also offered. For $60, a buffet and open bar can be enjoyed in addition to everything listed above!
Related Post: Caribbean Cruise Packing Guide
Get Adventurous
Jade Caverns
If you are looking for a little adventure while in Cozumel, Mexico, then you should take an ATV or X-Rail vehicle to the Jade Caverns. Get ready for a bumpy and dirty ride through the jungle on your way to Cozumel's largest cenote. Here, you can admire the cave formations, discover the rare plant species, learn about the Mayan culture, and take a dip in the freshwater cenote of course.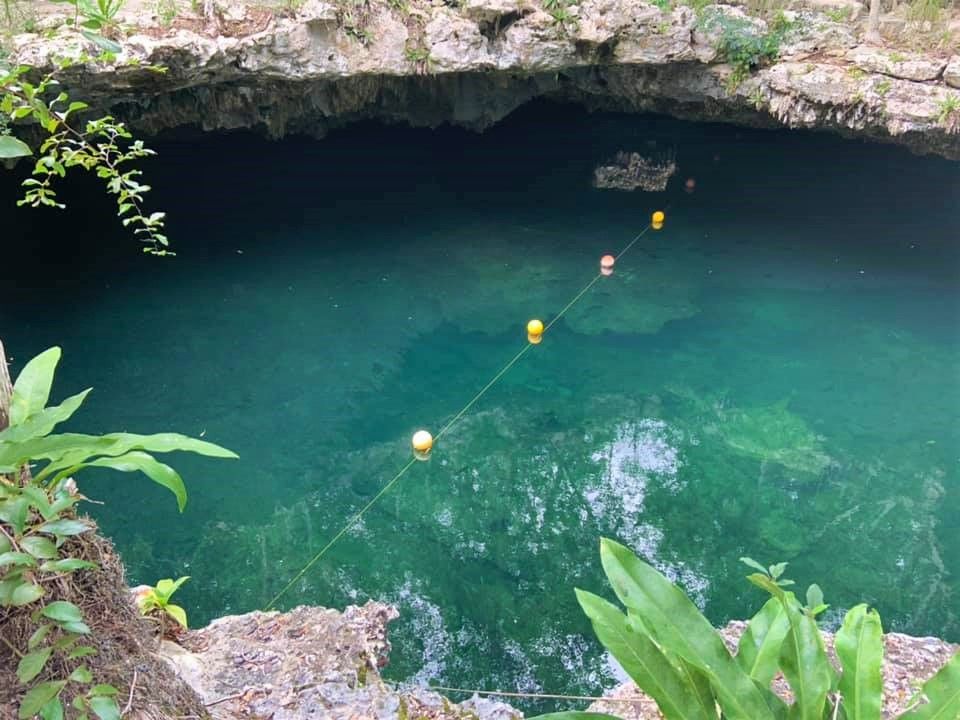 Secret River
If you want to explore more of the natural formations in Mexico, you can take an Amazing Secret River tour. This tour will guide you deep into an underground cave where you will hike and swim your way through the Rio Secreto while admiring its beauty and history. It is recommended that you book this excursion through your cruise line due to transportation to the mainland. Also, be aware that you will be required to wear a wetsuit.
Xplor Adventure Park
If you thirst for adventure is still not quenched, try visiting the Xplor Adventure Park. At Xplor, you have access to ziplining, amphibious vehicles, cave rafting, and swimming. When you are finished thrill-seeking for the day, you can enjoy a buffet lunch. Again, this park is located on the mainland of Mexico, so it is best to book the excursion through the cruise company to avoid missing the ship! Similar experiences can also be found at Xcaret Eco Park or Xel-Ha Paradise.
Horseback Ride
If you'd prefer something a bit more relaxed, then you should explore the Mayan Frontier on a one of a kind horseback adventure. Set off on a journey through the jungle to view the flora and fauna, see original caves dating back 1,500 years, and learn a bit of Mayan history. No experience is necessary for this tour. You will be given all the instructions you need to ride and will be paired with a horse to meet your level of skill.
Comments
Do you agree with our list of the Best Things to Do in Cozumel on a Cruise? What is your favorite thing to do when visiting this popular port of call? Drop us an anchor below to help fellow cruisers make the most of their visits to Cozumel.