Norwegian Cruise Line has been revealing many aspects of its newest ship, Norwegian Prima, over the past few months. After the latest reveal on entertainment this week, we have updated this post to include all the details we know so far about this innovative new vessel setting sail August 2022.
Everything We Know About Norwegian Prima So Far
Ship Design
As Norwegian Cruise Line's first new class of ships in nearly 10 years, Norwegian Prima will debut many new features and experiences. Norwegian Prima will be the first of six ships in this new class, debuting through 2027.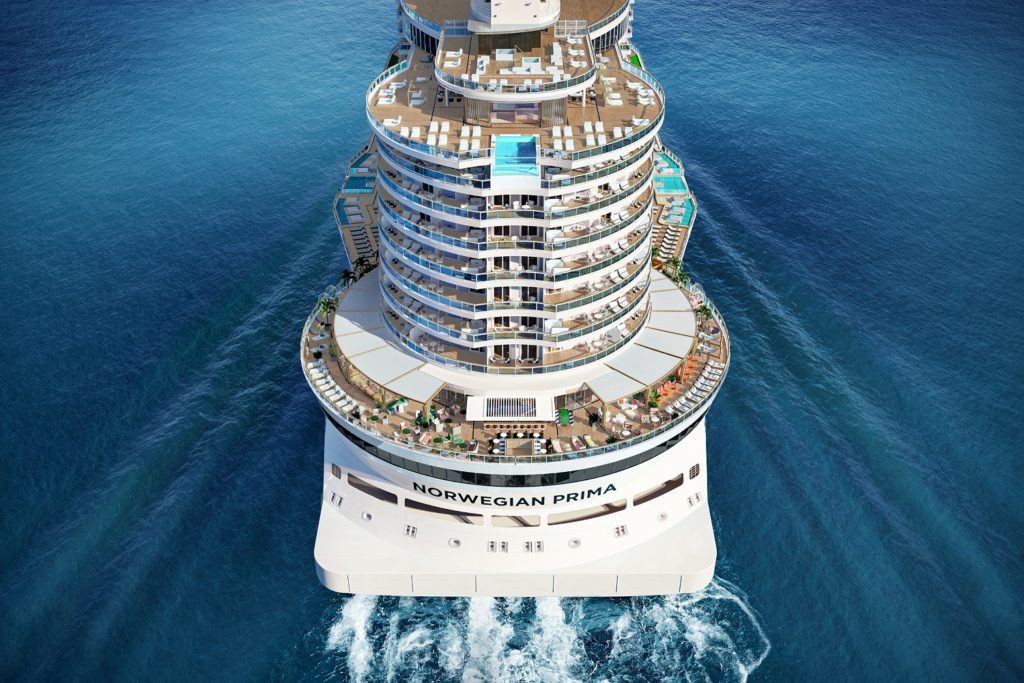 This brand new ship is currently under construction at the Fincantieri shipyard in Italy. It will measure in at 965 feet long and 142,500 gross tons. This puts Norwegian Prima on par with other ships such as Norwegian Breakaway and Norwegian Getaway. However, Norwegian Prima will be the "Industry's Most Spacious New Cruise Ship" when she debuts next year.
In fact, the vessel's guest capacity is just 3,215 passengers at double capacity. This is many fewer travelers than we would expect to find on a vessel of this size. This reduced guest capacity allows the ship to offer the most outdoor deck space of any new build.
Norwegian Prima will also offer the highest staffing levels and space ratios of any new cruise ship in the contemporary and premium cruise category.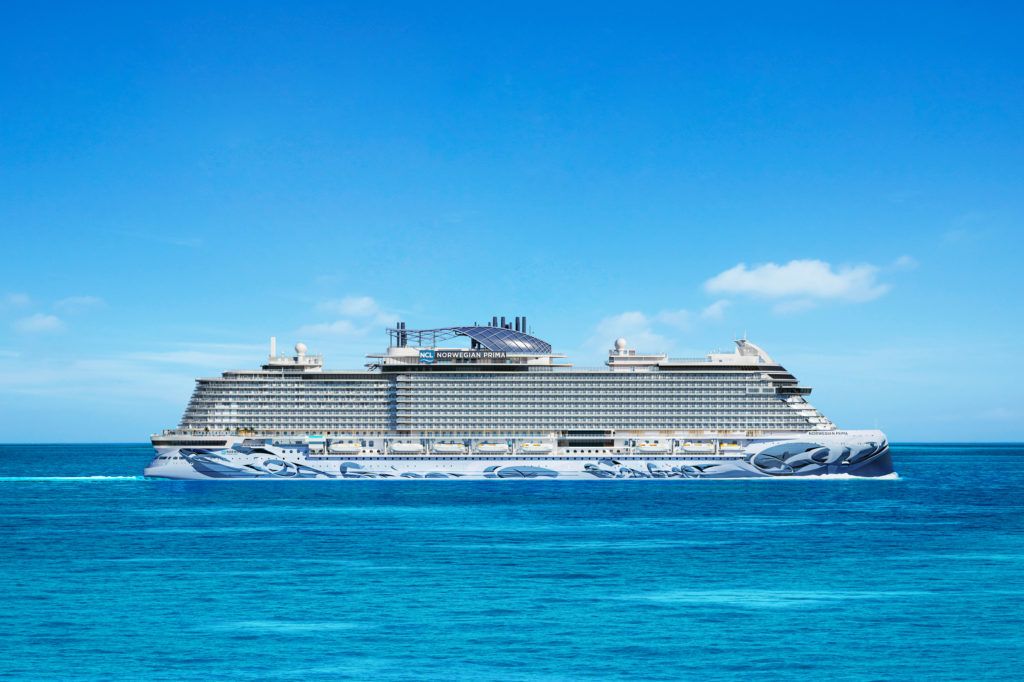 The ship's sleek hull and open concept aft are brand new design elements for Norwegian Cruise Line. This modern design is similar to newer ships from brands such as Virgin Voyages.
According to Norwegian Cruise Line, the brand partnered with several world-renowned architects and design firms to create this chic aesthetic. These include Italian designer Piero Lissoni, architectural firms Rockwell Group, SMC Design, Tillberg Design of Sweden, YSA DESIGN, and Miami-based Studio Dado.
The unique hull art was designed by Italian graffiti artist Manuel Di Rita, known commonly as "Peeta." Along with its stunning visual appeal, this new hull art extends all the way to the forward superstructure of the ship.
With the ship's new streamlined design and additional open-air space, Norwegian Prima will offer several new guest experiences and dining options with many "hybrid" venues.
Related Post: Everything You Need to Know About NCL's Free at Sea
More Outdoor Space on Ocean Boulevard
We are big fans of Norwegian Cruise Line's Waterfront area. So, we are thrilled that Norwegian Prima will offer an expansive new open-air deck aptly named Ocean Boulevard.
This new outdoor promenade on deck 8 will be twice as large as its predecessors. All of the additional space offers cruisers the opportunity to get closer to the ocean, while enjoying some unique experiences found only on Norwegian Prima.
For starters, the 44,000 square foot deck wraps around the entire ship. Thus, cruisers can walk the complete deck while continually admiring the ocean views.
Cruisers can also admire the exquisite art on the Concourse along the way. This outdoor sculpture garden will feature an art wall designed by artist David Harber and six installations by Alexander Krivosheiw with designs inspired by ancient mythology. These dynamic pieces of art actually transform throughout the day. Thus, you will need multiple visits to the Concourse to appreciate these works of art in their entirety.
For more tranquil and relaxing sea days, guests can enjoy La Terraza. This forward-facing section of the Ocean Boulevard is the perfect place to escape and soak in the sun or panoramic vistas. This intimate area provides the ideal spot to read a book, sip a drink, or converse with friends.
Cruisers will also be able to admire the depths below with two Oceanwalk glass bridges. These transparent structures provide one of a kind views over the ocean from NCL's first glass walkway at sea.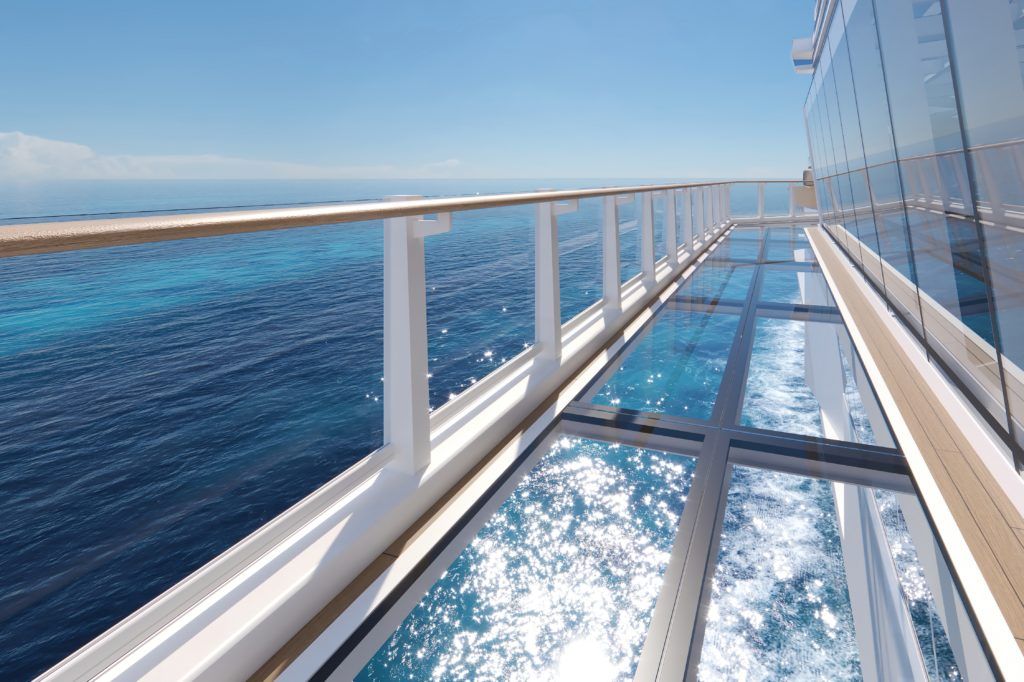 What is better than an infinity pool? How about two infinity pools. In an industry-first design, the Ocean Boulevard on Norwegian Prima will offer infinity pools on both sides of the ship, putting guests much closer to ocean level than the traditional pool deck. At Infinity Beach, cruisers can unwind as they soak up the sun and unparalleled ocean views.
While Ocean Boulevard looks amazing, so does the main pool deck. The new Tidal Wave waterslide will debut as part of the ship's Aqua Park and Main Pool area. On this new attraction, guests can ride an innertube to catch the perfect wave.
Further, cruisers looking to relax can do so in one of two infinity hot tubs or under the area's cascading water feature.
NCL's Vibe Beach Club will also make its return. This up-charge adult-only area will include a dedicated bar and two infinity hot tubs.
Related Post: Guide to Norwegian Cruise Line Ship Classes
Entertainment
Norwegian Cruise Line just dropped a major reveal on the entertainment offerings on Norwegian Prima.
The main theater on Norwegian Prima will be the first transformational theater for the brand. This concept sounds a lot like the theater design on Virgin Voyages. The 3-story venue will seamlessly convert from a state-of-the art performance stage to an expansive dance floor. It will also feature customizable seating and moving LED screens that lower from the ceiling.
The theater will be home to "Summer: The Donna Summer Musical". This 75-minute production will tell the story of Donna Summer featuring 20+ of her mega-hits. Further, the theater itself will transform into a full disco where guests can become part of the show.
Additionally, America's Got Talent's golden buzzer winner, Light Balance, is coming to Norwegian Prima. Light Balance Universe will feature high-energy choreography, acrobatics, and stunning visual effects for a multisensory light spectacular.
This multi-purpose space then transforms to a nightclub with the SENSORIA theme, featuring high-energy music and innovative special effects.
Finally, the theater also doubles as a game show studio. With LIVE on NCL, cruisers can become contestants on some of the most popular game shows. These legendary game shows include The Price is Right, Supermarket Sweep, Press Your Luck, and Beat the Clock.
Additional entertainment venues onboard Norwegian Prima that have been announced so far are Syd Norman's Pour House and The Improv at Sea comedy club.
Onboard Activities
Norwegian Prima will up the ante when it comes to the popular race track. Now, the 3-story Prima Speedway will be 22% larger than the race track on Norwegian Encore. It will now go around and through the funnel of the ship and will feature a quarter mile in length track with 14 turns.
The ship will even feature a Prima Speedway Bar to celebrate your victory.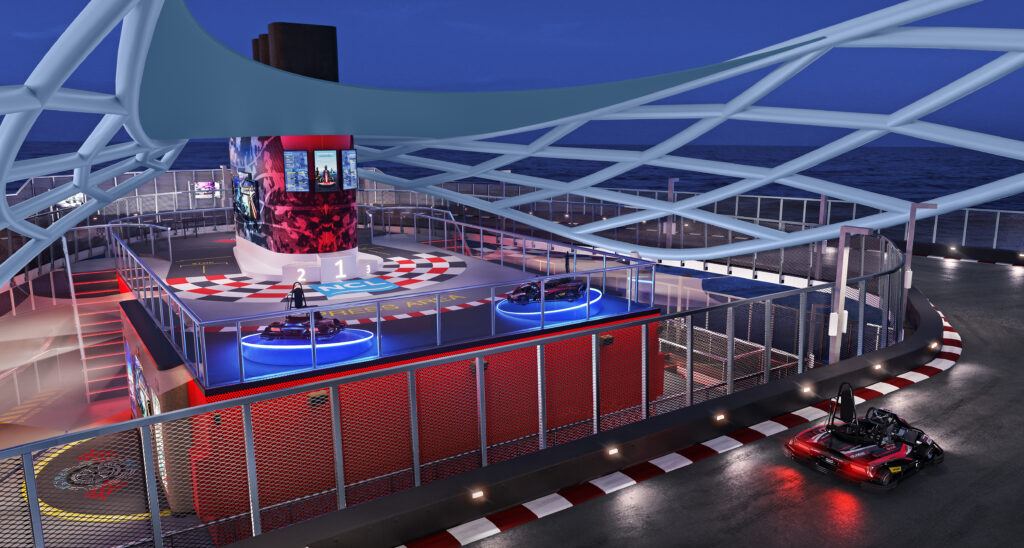 Norwegian Prima will also feature new dry slides. The Drop is the world's first freefall dry slide with a 10-story plunge. It will reach the highest G-forces of any cruise line. Also, The Rush features dueling dry slides where guests can race each other.
The virtual reality complex, the Galaxy Pavilion, will offer an elevated experience as well. This area will feature 14 attractions, including two escape rooms, a Topgolf Swing Suite, and more.
If that's not enough, Norwegian Prima will also offer The Bull's Eye and Tee Time. The Bull's Eye is a twist on the classic game of darts with a video tracking system. Tee Time is an interactive 9-hole mini golf course with a Vegas-style backdrop.
Restaurants and Dining
Among the other firsts on Norwegian Prima is the creative Indulge Food Hall, also found on Ocean Boulevard. This "upscale open-air marketplace" will be home to several different eateries.
Some familiar favorites include Starbucks, Coco's, and Q Texas Smokehouse. These venues will be reimagined to offer a quick service experience.
Several new dining venues will also debut at the Indulge Food Hall. Many of these offerings borrow cooking styles from around the world.
These options include the globally influenced noodle bar, Nudls, Tamara offering classic Indian dishes, and The Latin Quarter, serving classic Latin food with a twist. There is also the Seaside Rotisserie as well as the Garden, where cruisers can customize their salad with the freshest ingredients. Further, guests can opt to grab a bite from the Spanish food truck, Tapas Truck, as well as satisfy their sweet tooth at Just Desserts and Just Ice Cream.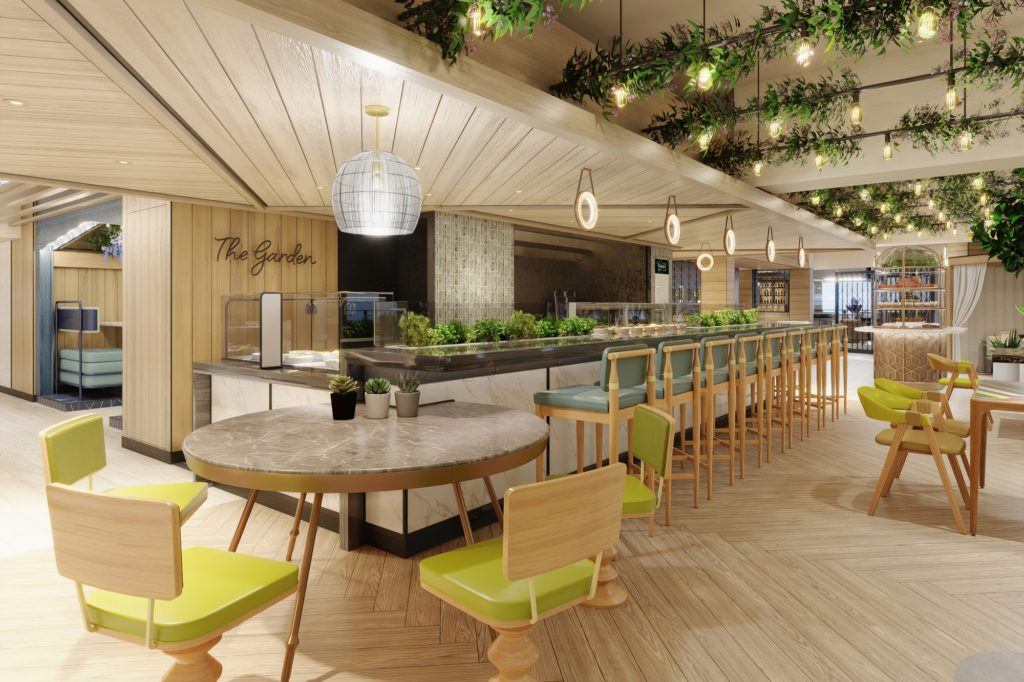 At this time, it is unclear which of these venues, if any, will be complimentary.
At the back of the ship, cruisers will find the Indulge Outdoor Lounge as well. Serving as a great place for a drink day or night, cruisers can enjoy entertainment on the outdoor movie screen or circle up around the fire pit with new friends.
Also located on deck 8 is a new conceptualization of the brand's The Local Bar & Grill. This venue will now include both indoor and outdoor seating, along with a "beachy atmosphere". On other ships, the Local Bar & Grill is a 24-hour complimentary restaurant that offers pub style food for breakfast, lunch, dinner, and late day snacks. So, we would expect the same on Norwegian Prima.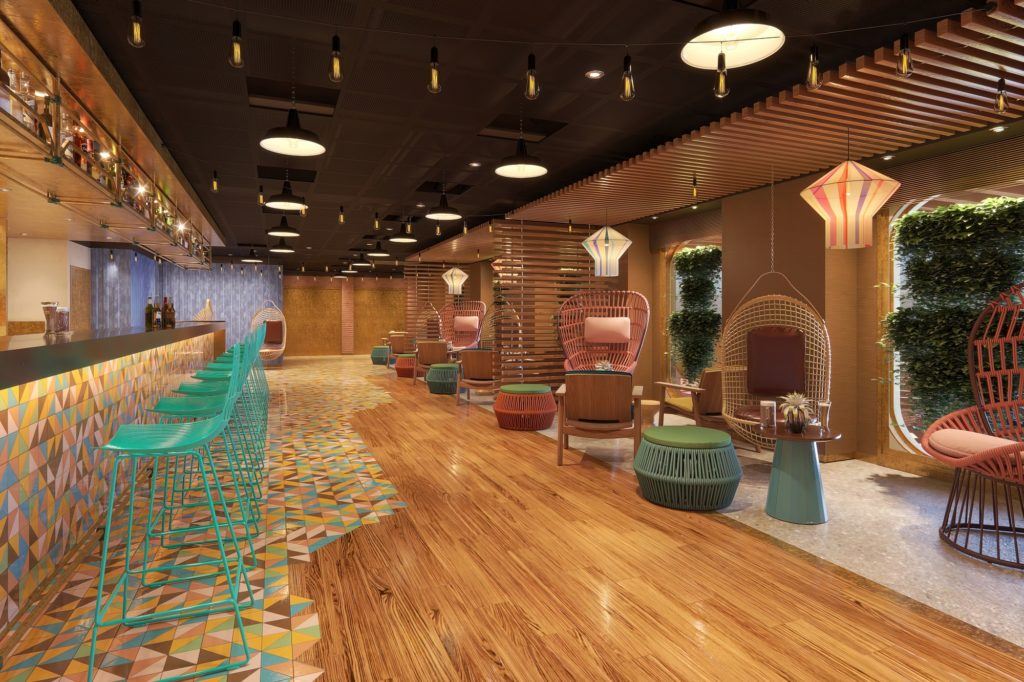 Additionally, there will be two specialty restaurants on the Ocean Boulevard. These venues include the premium Mexican restaurant Los Lobos and the upscale Italian restaurant Onda by Scarpetta, which debuted on Norwegian Encore.
There is no word yet on other specialty restaurants, like the popular Cagney's Steakhouse or Le Bistro. As Norwegian Cruise Line releases more information, we will continue to update this post with all the dining options on Norwegian Prima including complimentary and specialty choices.
Related Post: Norwegian Cruise Line's Specialty Dining Package
More Spacious Accommodations
Norwegian Prima will offer some of the most spacious accommodations at sea. Ranging from Studio Cabins to Suites and everything in between, the ship will offer cabins to satisfy all types of travelers. For example, Oceanview staterooms will range in size from 186 – 370 square feet. Balcony cabins will range in size from 186 – 294 square feet with balcony space of 45 – 102 square feet.
Further, Norwegian Prima staterooms will offer the brand's largest-ever bathrooms and showers for standard stateroom categories. The ship will also have the largest variety of suite categories available at sea with 13 suite categories as well as the largest three-bedroom suites of any new cruise ship.
The Haven
Norwegian Prima's Haven offers some of the most luxurious spaces at sea. The Haven on this ship has been elevated with the most centralized layout and spans 8 decks of suites and public areas. For the first time, all 107 Haven suites are located at the aft of the ship within close proximity to private elevators exclusively for Haven guests. This ship-within-a-ship concept provides guests with private amenities, dedicated services, and reimagined designs.
The Haven has been entirely designed by Piero Lissoni with an elegant and sophisticated Haven Sundeck, Haven Restaurant, Haven Lounge & Bar, and the Outdoor Spa: Sauna and Cold Room.
The Haven Restaurant provides guests with an exclusive breakfast, lunch, and dinner in a private restaurant serving the finest cuisine. The venue will offer indoor or al fresco seating. Similarly, there will be an outdoor bar in addition to the indoor Haven Lounge and Bar.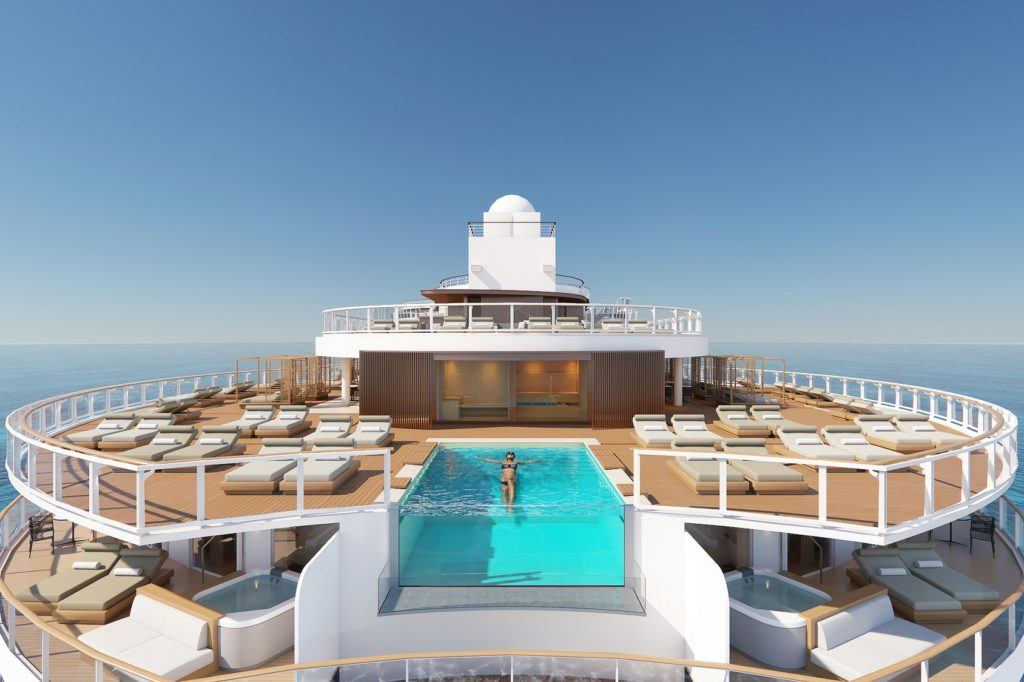 Perhaps the most stunning is the Haven Sundeck, with an expansive infinity pool and outdoor spa. Access to the Sundeck is restricted to guests aged 16+.
Related Post: Why You Should Book a Balcony Cabin
Itineraries
Norwegian Prima will set sail in August 2022. The ship's inaugural voyage will be an 8-night Northern Europe cruise. Norwegian Prima will depart from Amsterdam, Netherlands and make her way to Reykjavik, Iceland, visiting ports in Belgium, Norway, and Iceland along the way. We are excited to report that we have officially booked a cruise on this first sailing!
The ship will then offer a series of additional sailings in Northern Europe visiting popular ports in the Baltic region and Norwegian Fjords.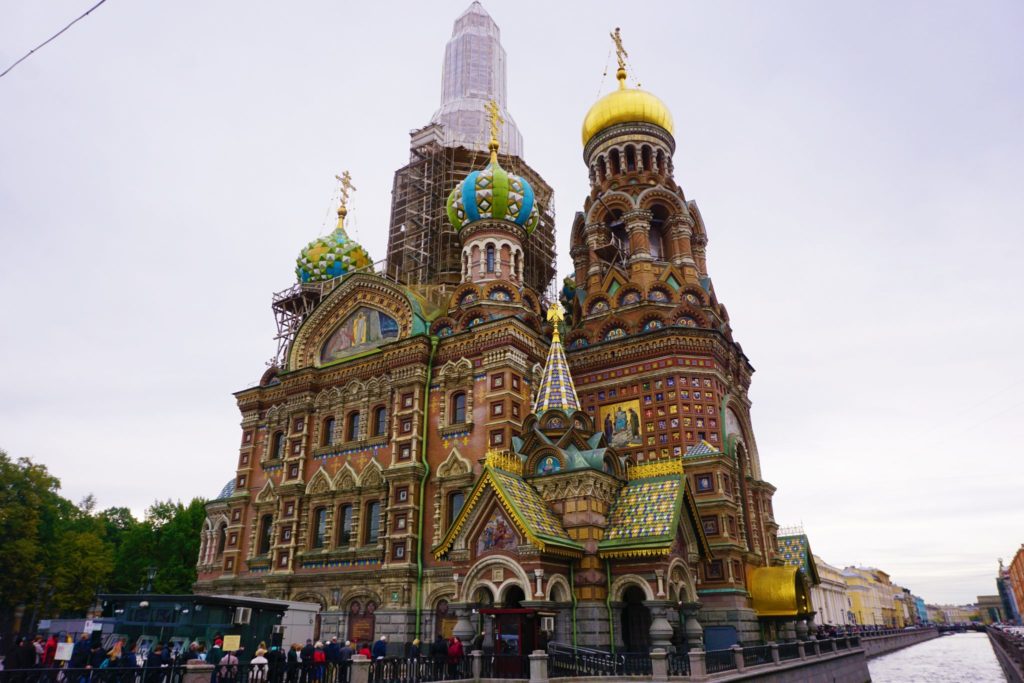 Following these sailings, Norwegian Prima will reposition to North America on a 12-night transatlantic cruise from Southampton to New York.
While here in the U.S., Norwegian Prima will offer a variety of cruises. During its first season, the ship will initially sail from New York, Galveston, and Miami. These sailings will include a variety of Caribbean itineraries.
The ship will then re-position to its homeport of Port Canaveral in December 2022. From December 2022, to March 2023, Norwegian Prima will offer a series of 5, 7, and 9-day Western Caribbean cruises. The ship will visit destinations including Cozumel, Mexico; Ocho Rios, Jamaica; Grand Cayman; and the private island of Great Stirrup Cay, Bahamas.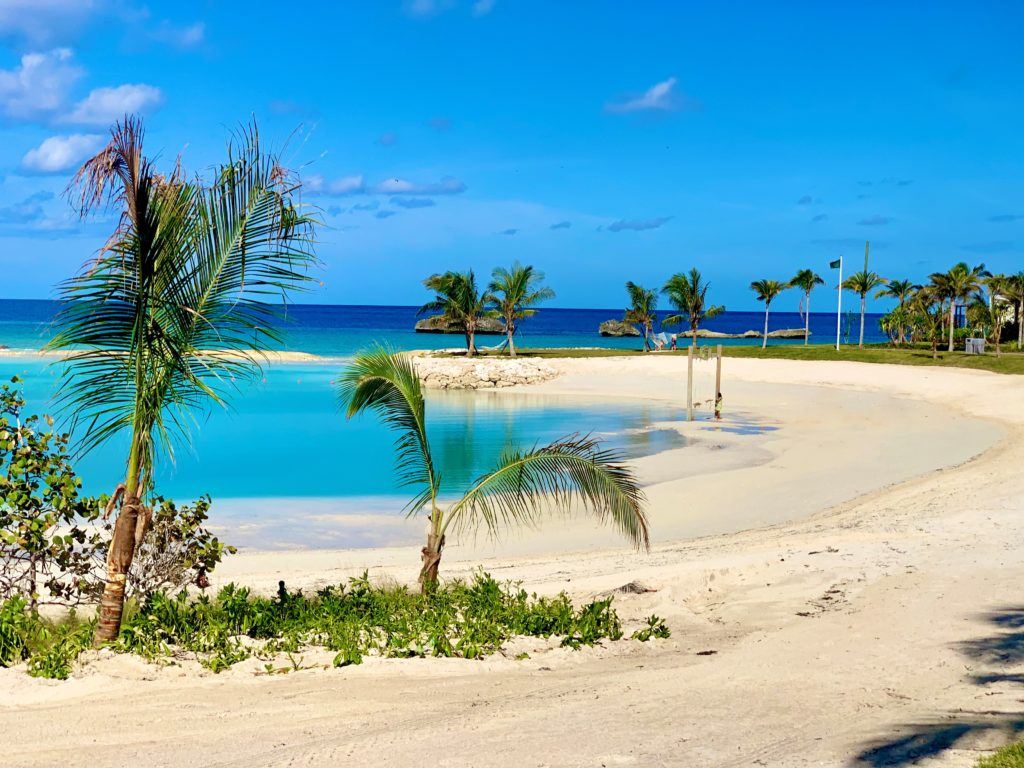 Following this winter season, Norwegian Prima will sail a mini-season of mostly 7-day roundtrip Bermuda voyages from New York. She will call in Norfolk, Virginia, the gateway to Virginia Beach and Colonial Williamsburg. The vessel will also sail to the Royal Naval Dockyard in Bermuda, with one or two overnight stays.
Then, the ship will return to Europe for the summer, offering sailings from Reykjavik and Southampton, England.
After Norwegian Prima concludes her inaugural year sailing bucket-list itineraries, she will return to the United States. In the Winter 2023 and 2024 season, she will be the only vessel to offer 7-day voyages to the Western Caribbean out of Galveston, Texas.
Comments
Are you excited about NCL's new Norwegian Prima? Do you plan to sail on this ship when she debuts next year? Drop us an anchor below with your reaction to everything we know about Norwegian Prima so far.