Royal Caribbean's private island in the Bahamas has recently undergone a multi-million dollar renovation. This newly transformed island, now referred to as Perfect Day at CocoCay, offers several new island experiences and adventures. Some of these attractions like the Thrill Waterpark can be purchased for an additional fee. However, there are still plenty of things to do on the island that are complimentary. Start planning your visit now with our Top Things to Do on Perfect Day at CocoCay.


Top Things to Do on Perfect Day at CocoCay
Have a Pool Party
Perfect Day at CocoCay is home to the largest freshwater pool in the Caribbean. This new attraction at CocoCay is quickly becoming a cruiser favorite. The expansive and complimentary lagoon serves up the same pool party vibes like the hottest spots in Miami or Las Vegas. Though, cruisers of all ages will enjoy taking a dip in the pool or lounging in this upbeat area. There is even a DJ spinning top hits and a swim up bar for you to grab your favorite drinks.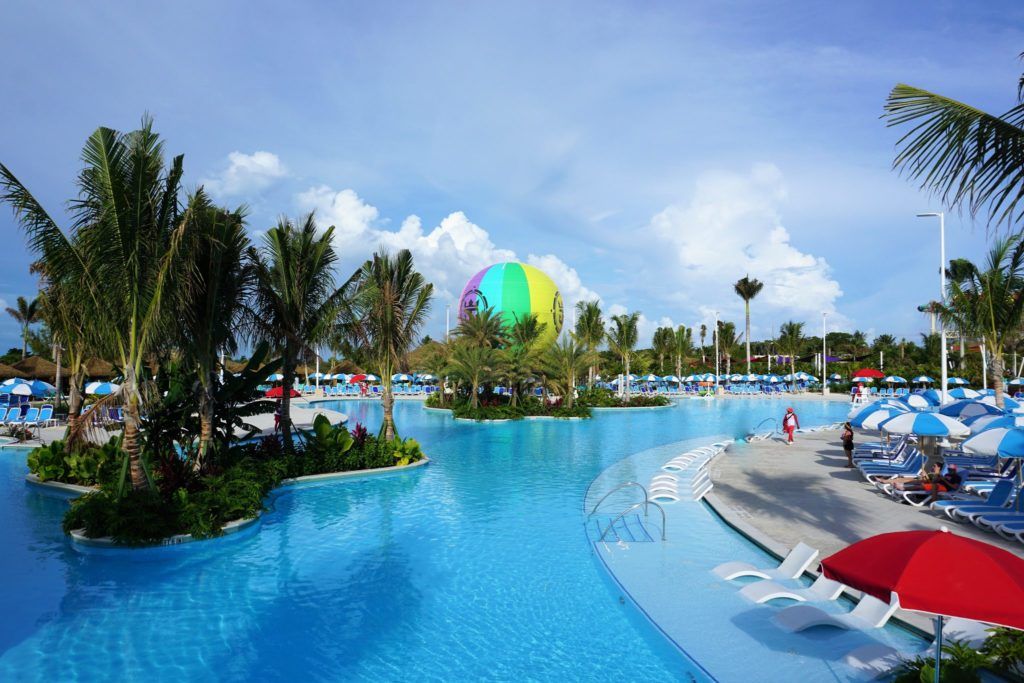 Make it a Beach Day
If you are looking for a little quiet time on CocoCay, head over the bridge to Chill Island where you can have the ultimate beach day. With a total of 3 beaches on the island (Chill Beach, Harbor Beach, and South Beach), there is plenty of soft sand and turquoise water for everyone. There are ample lounge chairs with umbrellas (all complimentary) and palm trees to provide some shade. No matter which spot on the beach you choose, you are never far from food, drinks, or a restroom.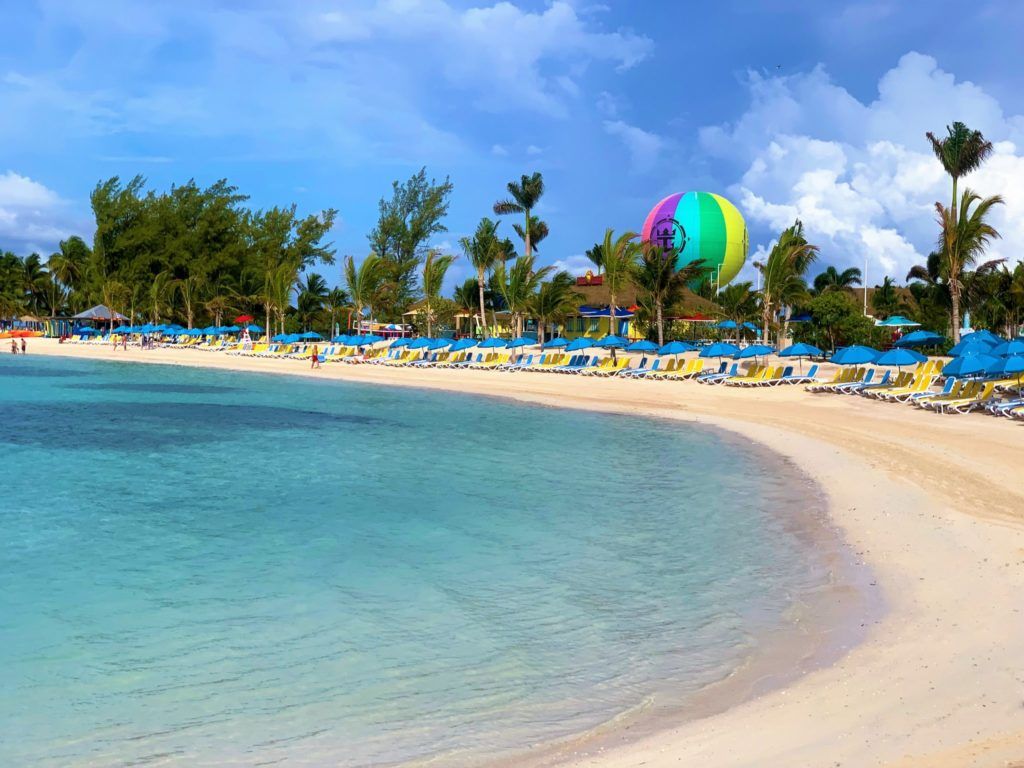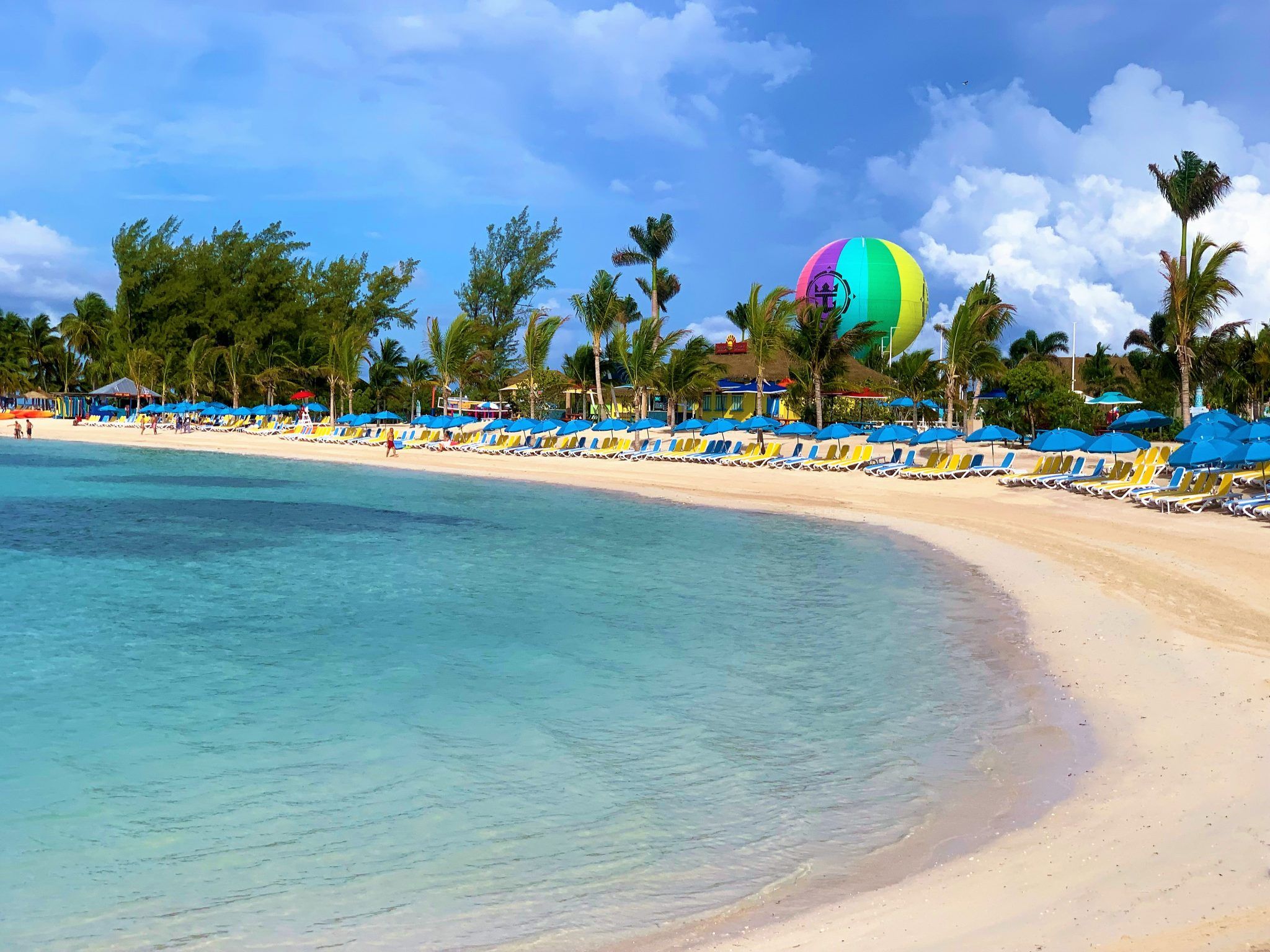 Let the Kids Splash Away
CocoCay also features two complimentary water attractions including Captain Jill's Galleon and Splashaway Bay to keep the family entertained all day long. The kids will love the Splashaway Bay aqua park complete with fountains, pools, sprinklers, water cannons, kid-size waterslides, and two massive drench buckets. There is also the shipwrecked Captain Jill's Galleon located near the pier that is loaded with slides and water cannons.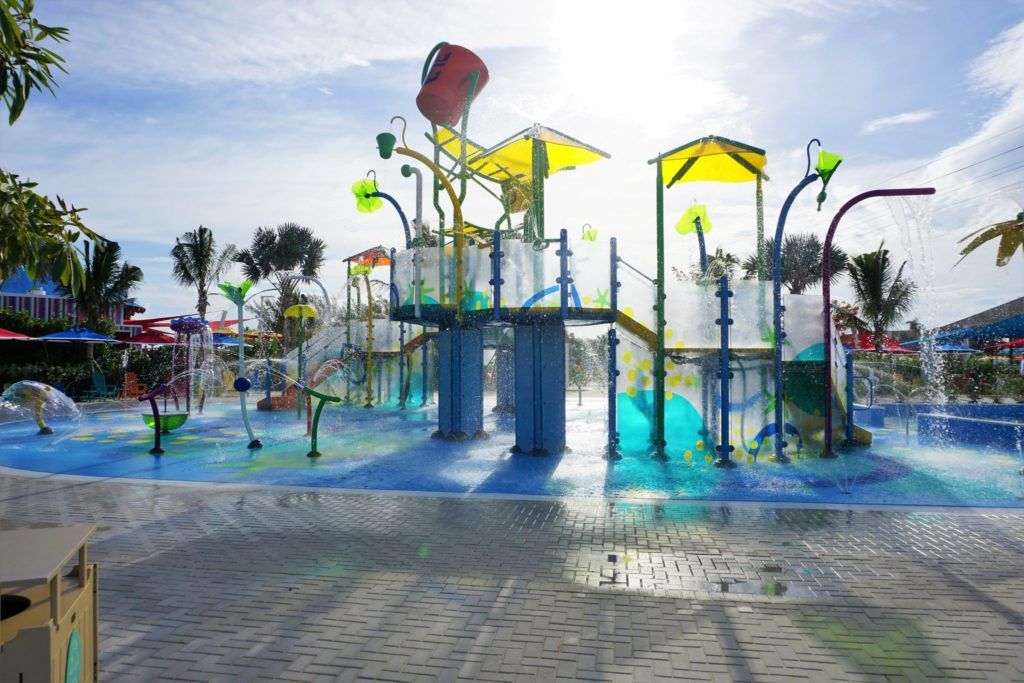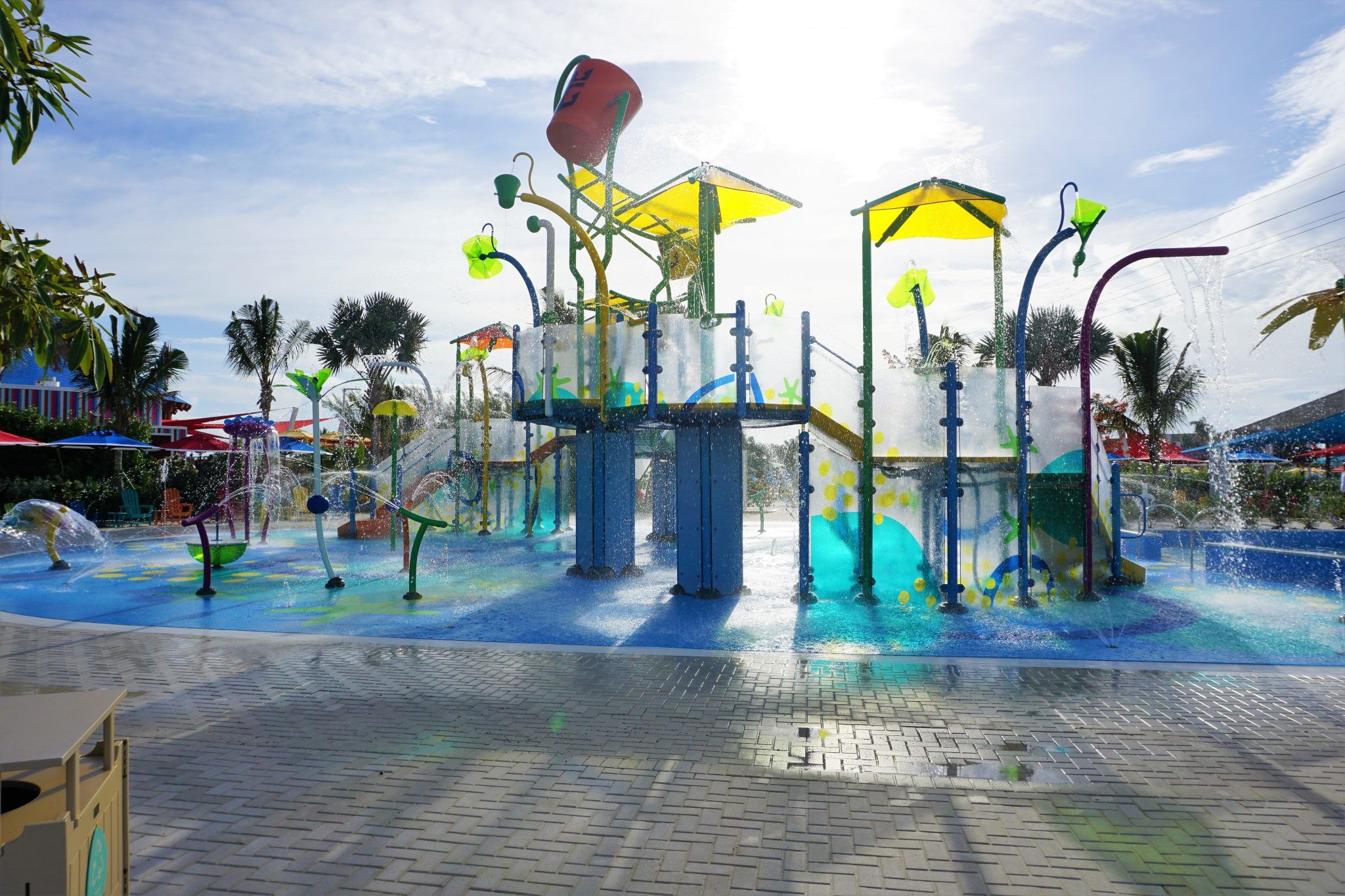 Get Up, Up and Away
For a whole new perspective, you will want to get up, up and away. One of the newest things to do on Perfect Day at CocoCay is a helium balloon ride. For an additional cost, you can soar up to 450 feet above the island. From this highest vantage point in the Bahamas, you will score amazing views of Perfect Day at CocoCay, so be sure to take your camera with you. This flight is only about 30 minutes in total, with 10 minutes of air time, so you will still have plenty of time to enjoy the other highlights on CocoCay.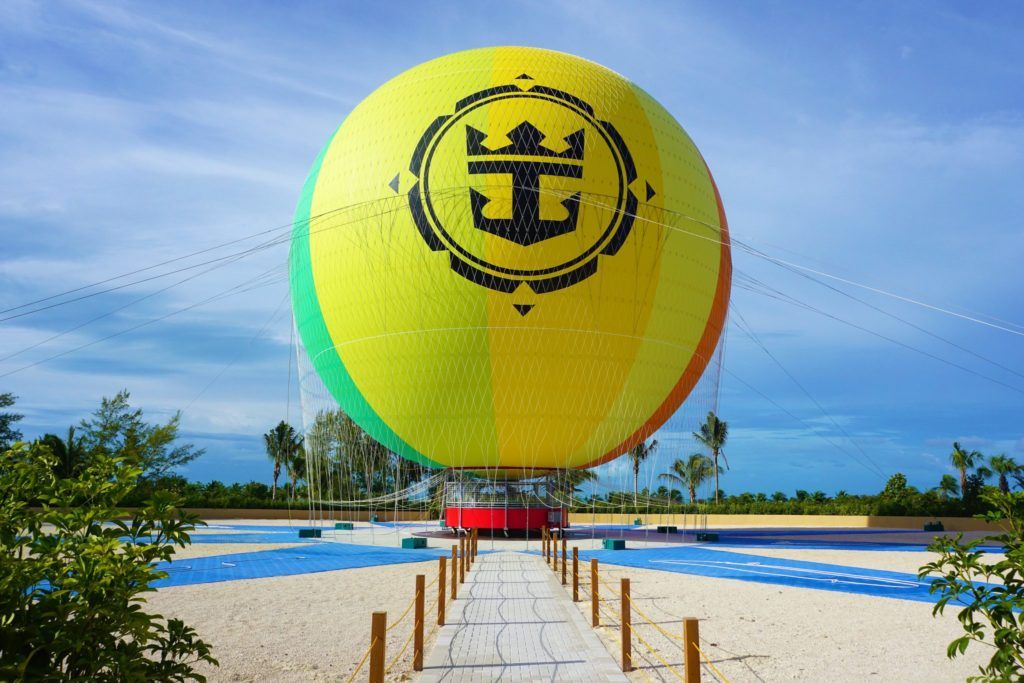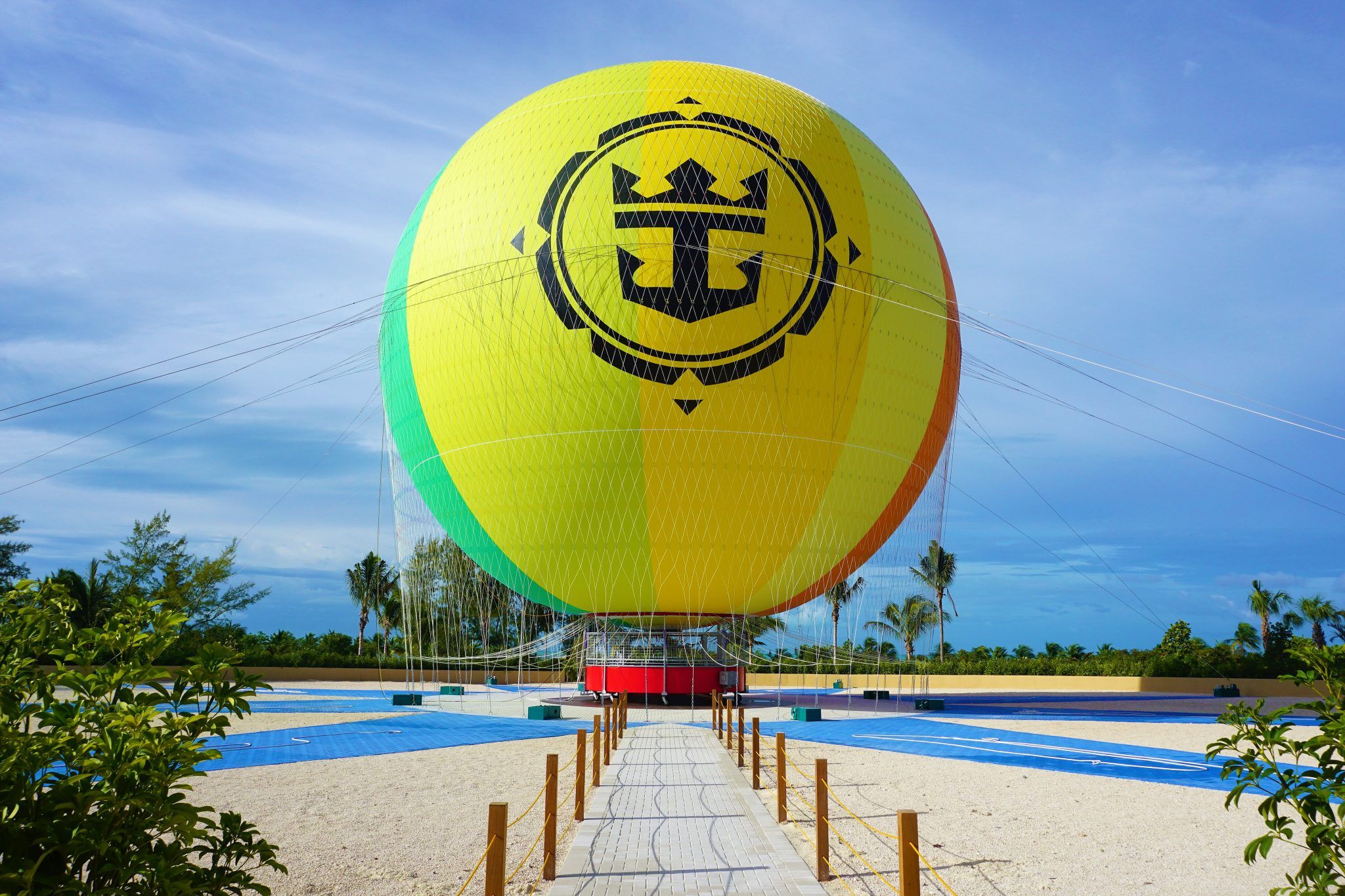 Conquer the Thrill Waterpark
For all the adventure-seekers among us, the Thrill Waterpark is a must! For an additional cost, you will gain all day access to 13 waterslides, the Caribbean's largest wave pool, and a kid-friendly adventure pool. Of course, the main attraction is the Daredevil's Peak, the tallest waterslide in North America. Are you brave enough to take the 135-foot plunge? There are plenty of lounge chairs and complimentary lockers also located in this area.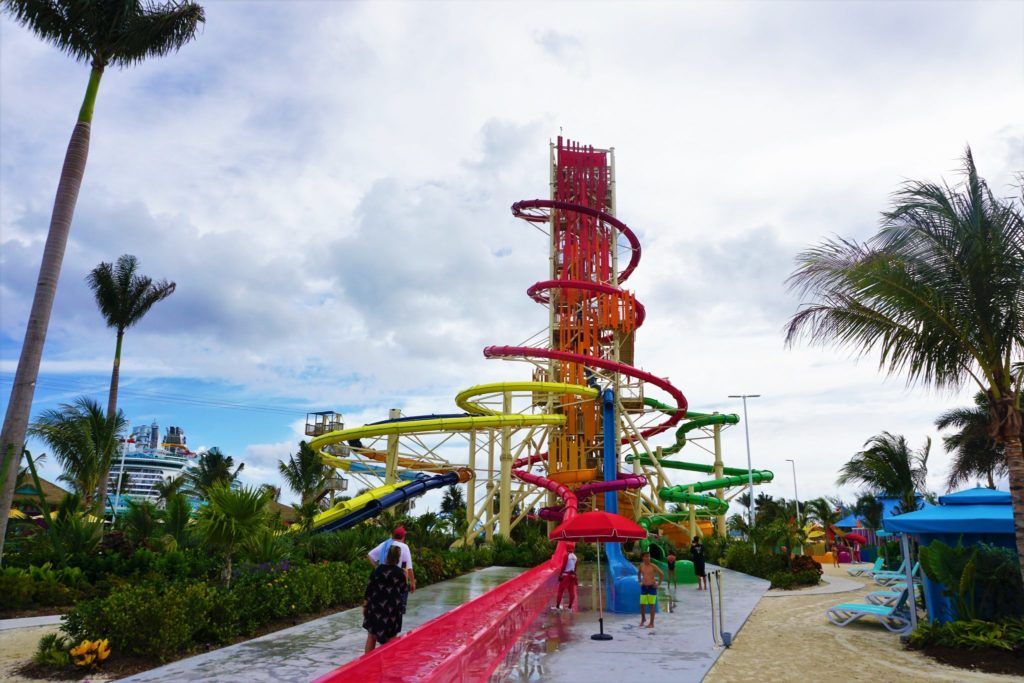 Retreat to Captain Jack's
If you are in need of a little break from all your adventures, we suggest you retreat to Captain Jack's. This nautically-inspired bar offers some shade, comfy furniture, and refreshing drinks that are included in the deluxe beverage package. During your escape from all the fun in the sun, you could even play one of the tabletop games, take a selfie in one of the swings, or enjoy the a la carte chicken wings and fries served at this venue.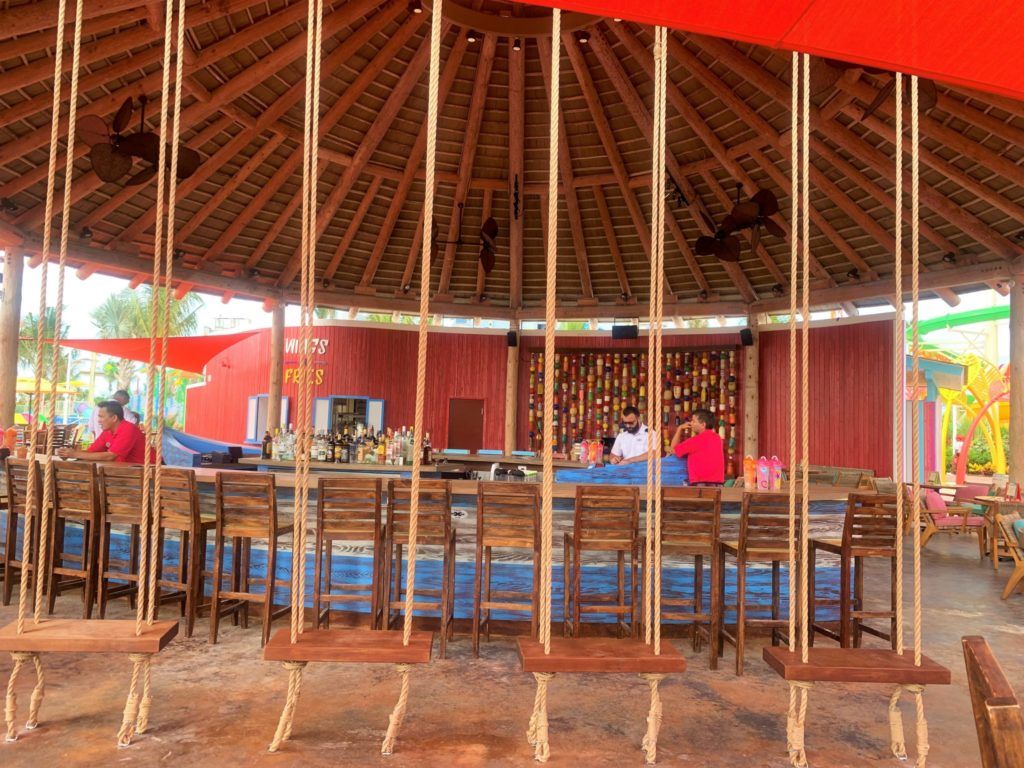 Enjoy a Snack or Two
There are plenty of complimentary dining options on CocoCay that are definitely an upgrade from the previous island buffet. The Chill Grill and Skipper's Grill are the new island buffets, both offering the same food items. While you will still find your traditional BBQ options like hamburgers, hot dogs, and chicken, there is also a taco station, sandwich station, and salad station. Not to mention, there are even Snack Shacks on the island offering complimentary burgers, chicken sandwiches, mozzarella sticks, and funnel cake.
Head Out to the Floating Bar
This aptly named floating bar is a short swim or wade off the shore. After working up a sweat, you'll want to head out to this unique bar to grab a beverage and cool off a bit. Again, beverages at all the bars on CocoCay are included in the deluxe drink package. So, pull up a seat and enjoy the island's signature drink, the Coco Loco.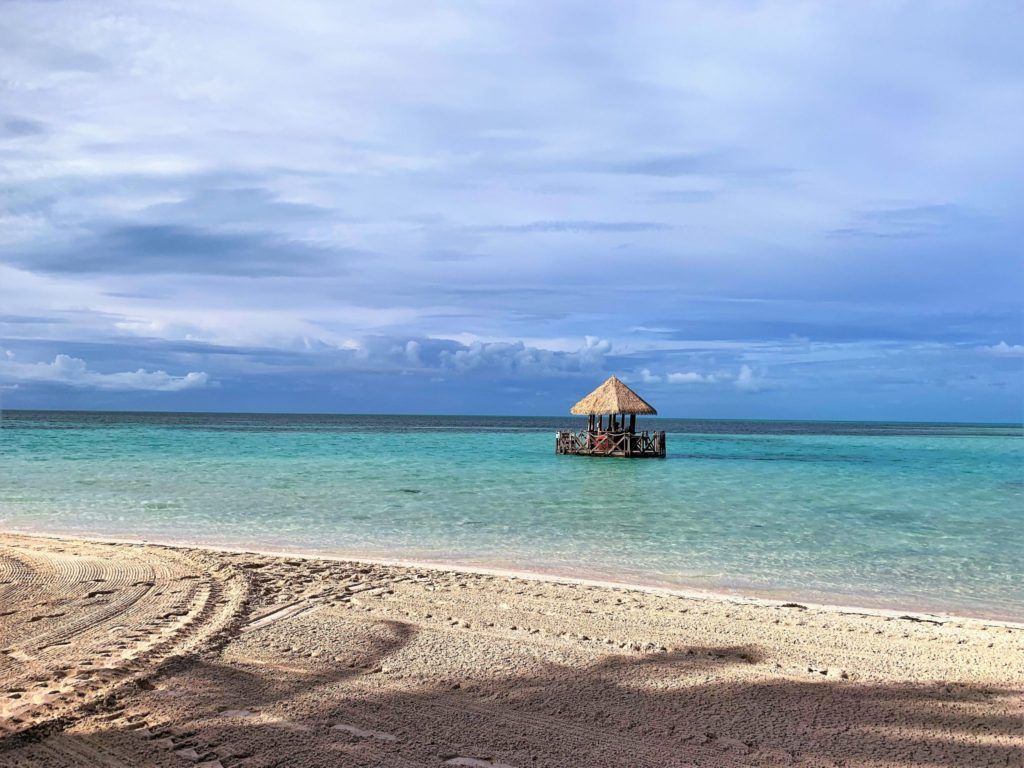 Get Active
CocoCay is a great place to get some exercise. The island is conveniently designed with marked pathways, some even paved, that basically encircle the attractions. This makes it easy to go for a walk and explore the island. There are also plenty of other activities to keep you active on the island as well. You could partake in a game of beach volleyball or some open play basketball, join in on the CocoCay scavenger hunt, or play a friendly match of bean bag toss, giant Jenga, or table tennis.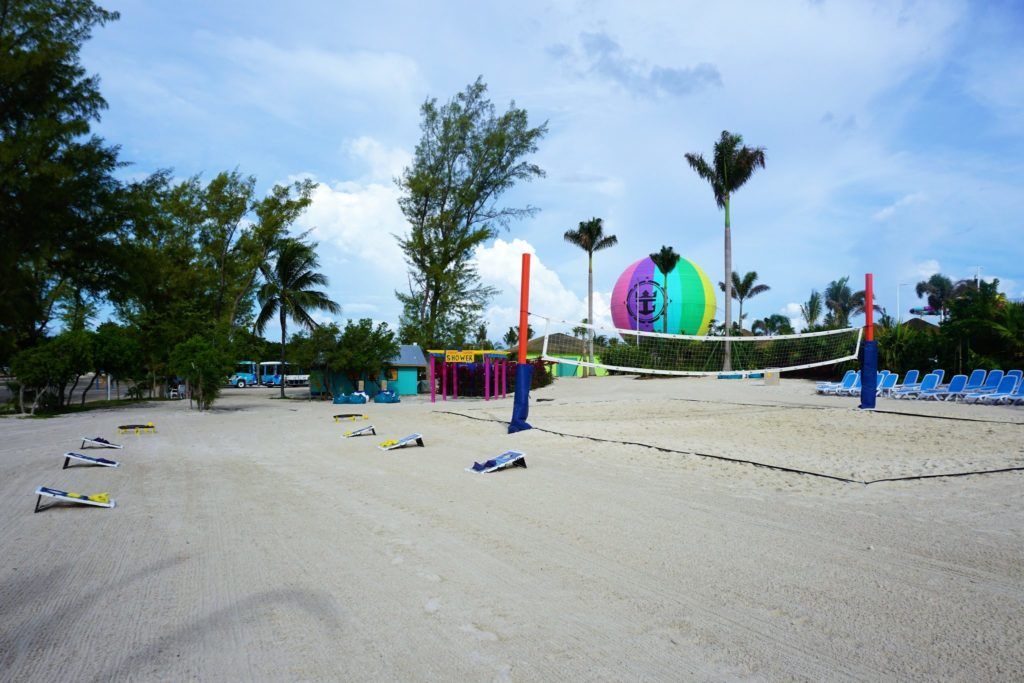 Soar Over CocoCay
While at CocoCay, you can fly above the island on an exhilarating zip line course. Strap in for takeoff near the arrivals plaza and soar over the Thrill Waterpark on three consecutive zip lines for some amazing aerial views. This activity is available for an up-charge and takes approximately 45 minutes, including safety briefing and set up. This gives you plenty of time to enjoy everything else on the island. You could even combo the zip line and waterpark like we did for one adventure-filled day.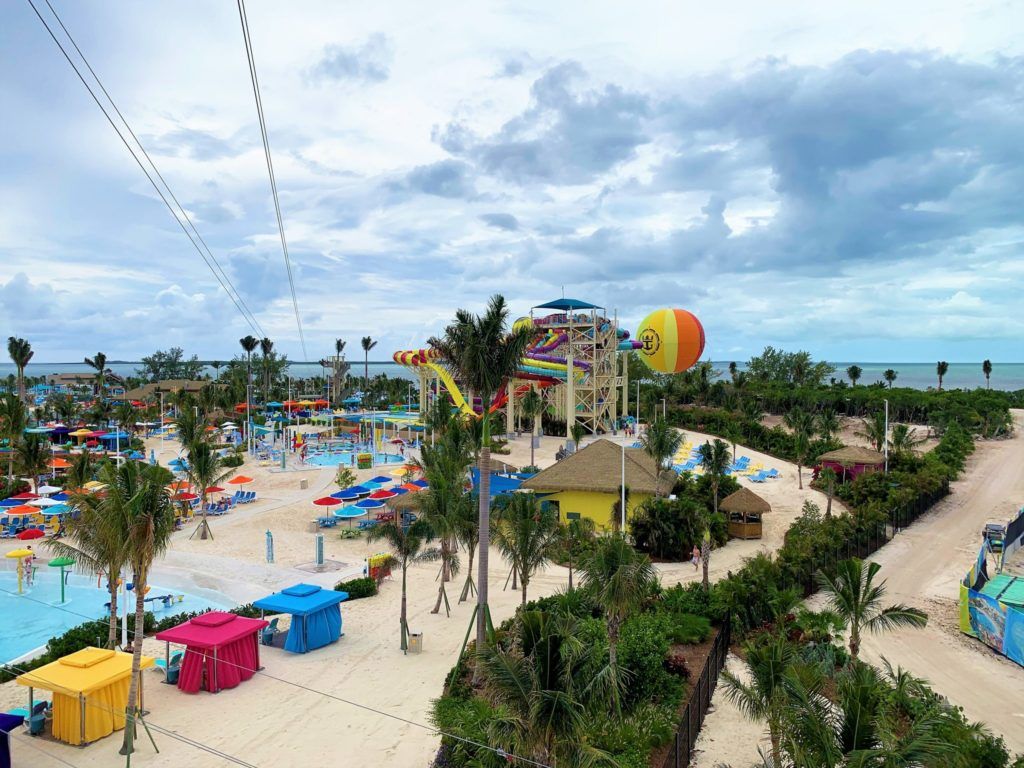 Shop
If you love to shop, you can still get your fix while on CocoCay. The former Straw Market is still present for you to purchase Bahamian made goods, t-shirts, and other such items. There are also small logo shops on the island to purchase souvenirs of your time on Perfect Day at CocoCay. While the logo shops will accept your SeaPass card, you will need cash if you plan to purchase anything at the Straw Market.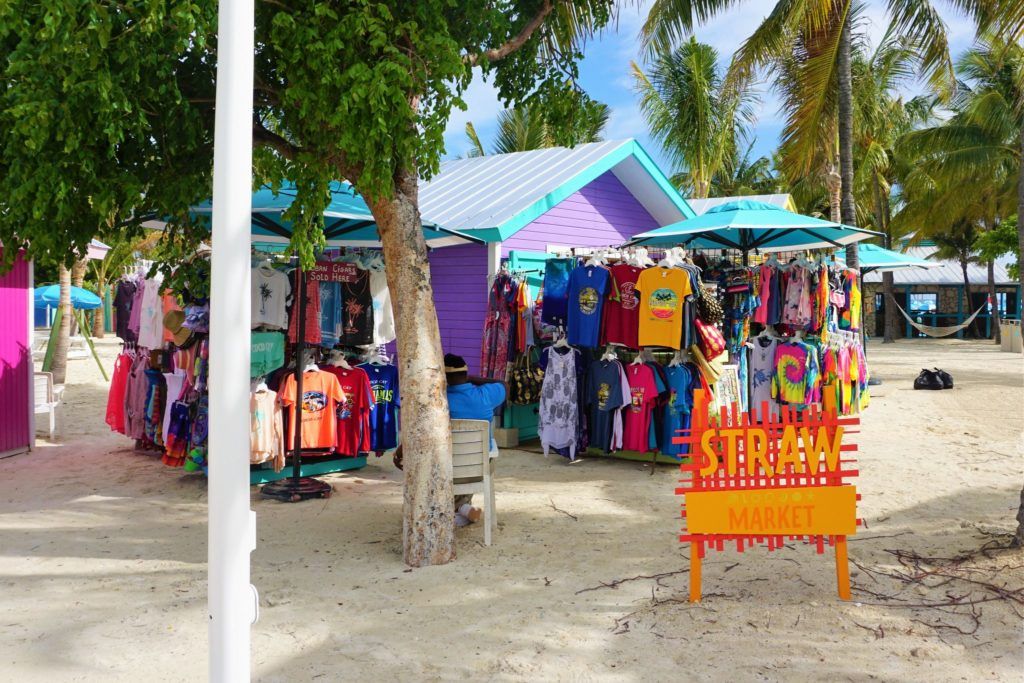 Live it Up
If you want to splurge a bit, you can really live it up by renting one of the cabanas located throughout the island (max of 8 guests). Currently, cabanas are available at the Thrill Waterpark, Chill Island, and Oasis Lagoon. The Coco Beach Club (scheduled to open in December 2019) will require an additional fee for entrance which will grant you access to exclusive facilities. This area will also offer the most desirable over-water cabanas.
Bonus: Book a Shore Excursion
While there are numerous things to do on Perfect Day at CocoCay, you can also book a shore excursion that will take you beyond the island. Some popular options include a Wave Jet tour, a Kayak Adventure, a Glass Bottom Boat Tour, a trip to Stingray City Bahamas to interact with the friendly Southern Stingrays, and a Swimming with the Pigs tour. That's right, you can still get that iconic Instagram picture of you and these friendly creatures while visiting CocoCay.
Comments
Have you visited Perfect Day at CocoCay yet? What are some of your favorite things to do on this newly transformed island? Drop us an anchor below to share your experiences on Royal Caribbean's private island in the Bahamas.