Carnival Cruise Line's newest ship, Carnival Panorama, has hit the Pacific Ocean. This final Vista-class ship offers several of the cruise line's staples as well as some new features of its own. We have just returned from a cruise on this new vessel and have put together our list of the Top Things to Do on Carnival Panorama to help with your cruise planning.

18 Top Things to Do on Carnival Panorama
Jump Around in the Sky Zone
The Sky Zone on Carnival Panorama is a first at sea indoor trampoline park and challenge zone for thrillseekers of all ages. This arena is a two-story, 3,000+ square foot space. The Sky Zone is open all day on sea days and in the afternoon and evenings on port days with multiple sessions offered for different age groups throughout the day. The arena offers a variety of activities including a climbing wall and ladder, a balance and jousting beam, basketball experiences, dodge ball, and more. One hour sessions can be purchased for $12. There are also scheduled bouncy fun activities for the little ones (aged 5 and under) and even a nighttime glow party ($18). Reservations can be made once onboard at the Sky Zone kiosk.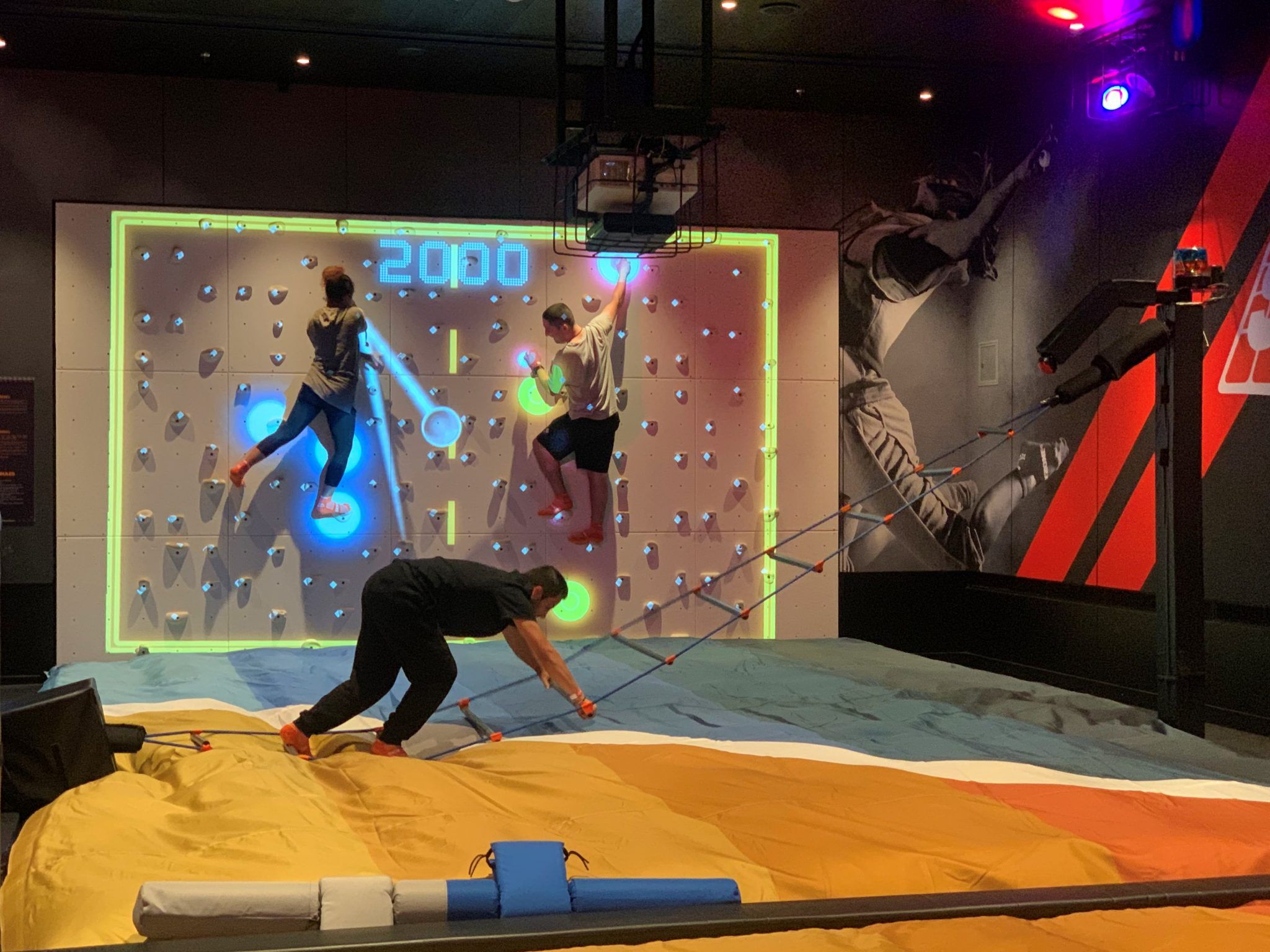 Go For a Ride on the SkyRide
As part of the SportSquare, Carnival Panorama also features the SkyRide like sister ships in the Vista-class. This two-lane bike course suspended high above the ship is a complimentary activity that allows you to pedal around the ship while enjoying the bird's eye views. This is certainly an activity that you won't find on any other cruise line. Of course, you can also challenge yourself at the SkyGreens mini-golf course or the SkyCourse with a series of rope courses. There's even pool tables, Twister, foosball, and more. Certainly, there are plenty of ways to get in a workout while still enjoying the Mexican sun on Carnival Panorama.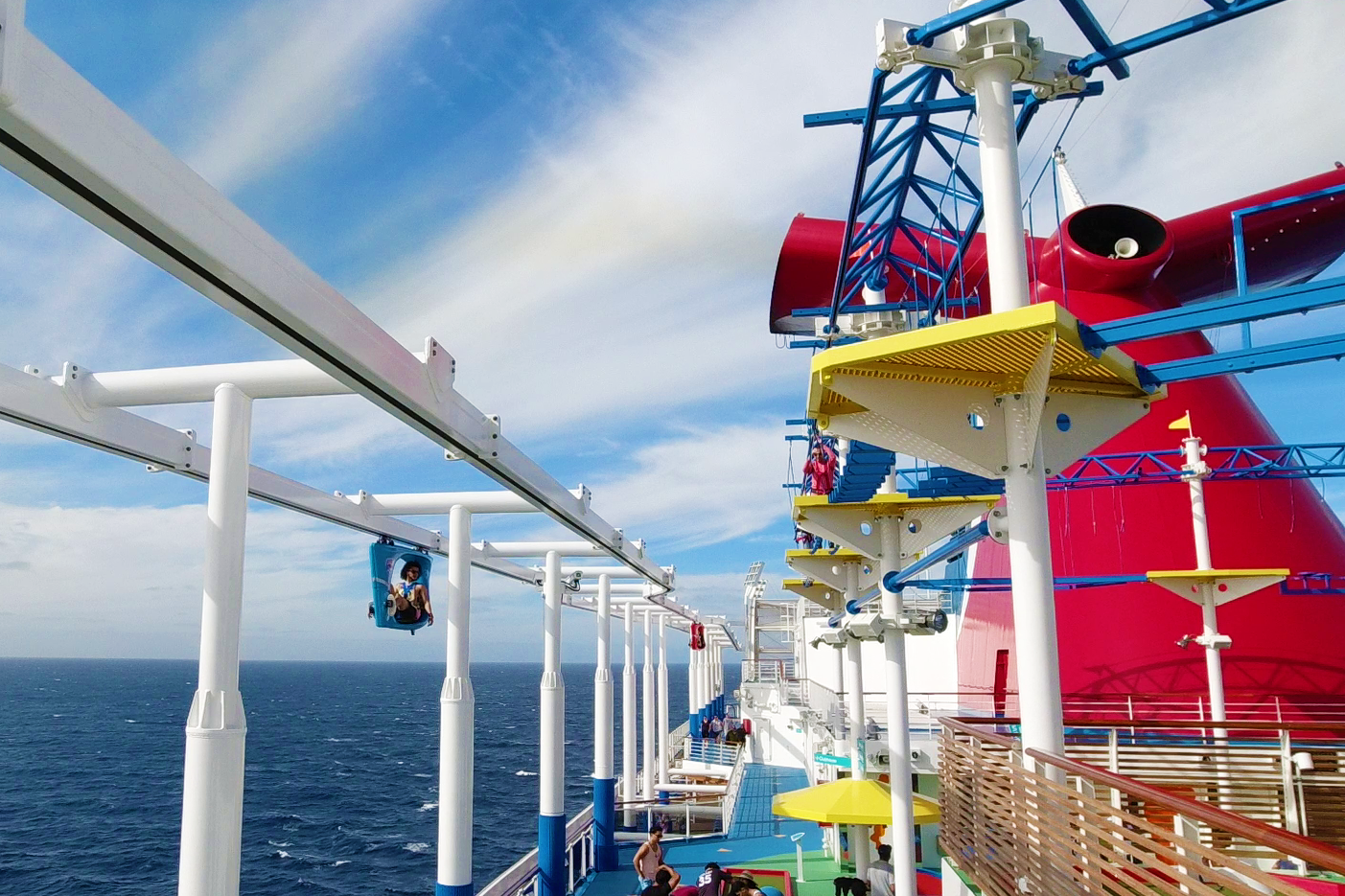 Head to the Dive-In Movies
What could be better than a movie under the stars? How about watching the latest Blockbuster hits (or sporting events) on a cruise ship with light ocean breezes and complimentary popcorn and blankets? That's right, at the Carnival Seaside Theater, you can do just that! The Dive-In Movies on Carnival Panorama are the perfect place for a relaxing family night or a romantic date night. So, whether you enjoy comedy, action, or both, be sure to check the Fun Times program for the latest movie titles and showtimes playing on the big screen.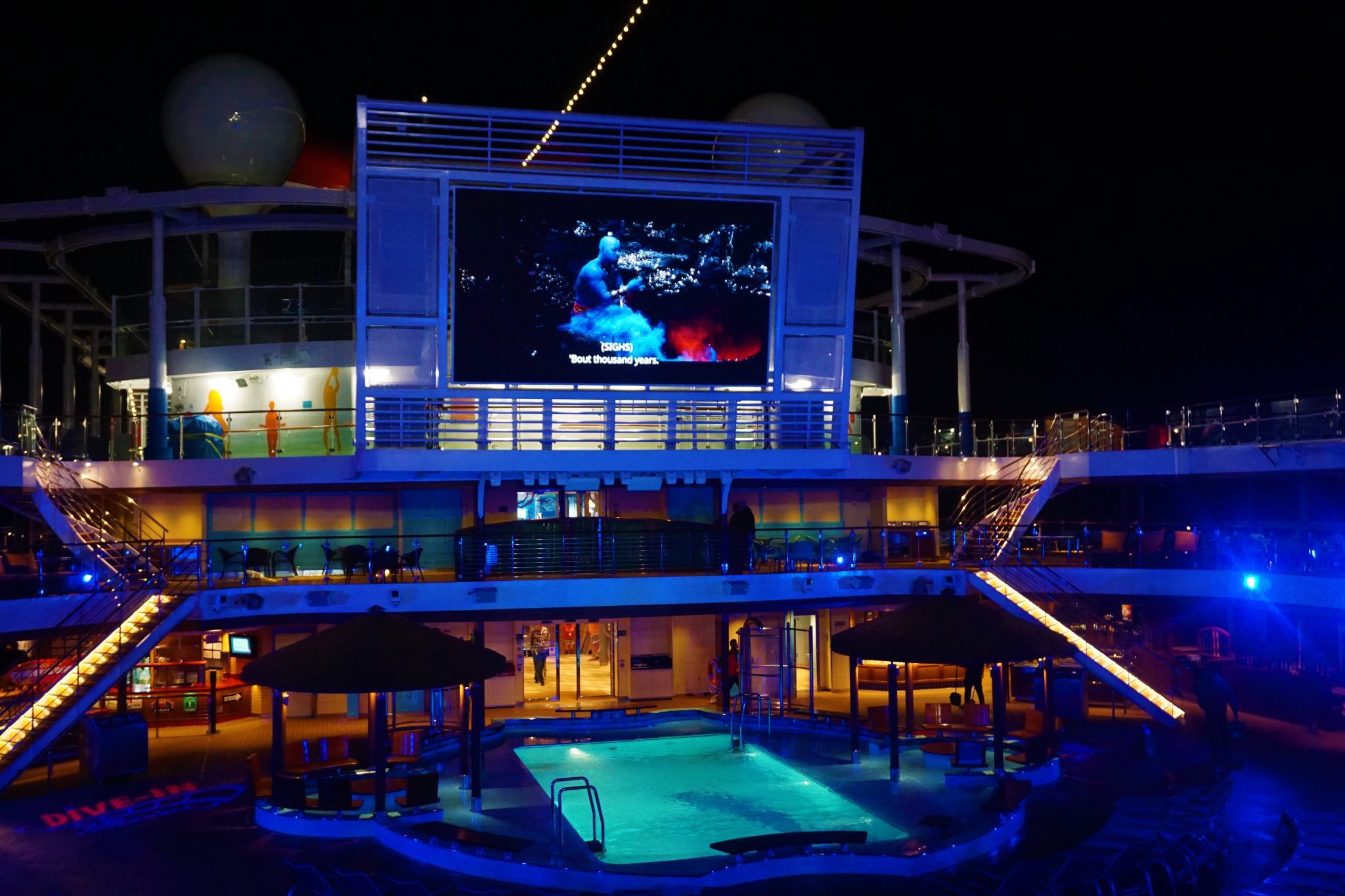 Get Wet and Wild with Waterworks
It wouldn't be a cruise if you didn't have a little wet and wild fun! Carnival Panorama brings the line's latest Waterworks rendition to the pool deck for cruisers of all ages to enjoy. This onboard waterpark features two waterslides. Red Fun is a raft slide that will send you twisting and turning your way to fun, while Blue Fun is a body slide that sends you speeding down towards the pool deck. There's also a giant drench bucket to cool you off on those hot Mexican sea days and a splash pad area for the little ones.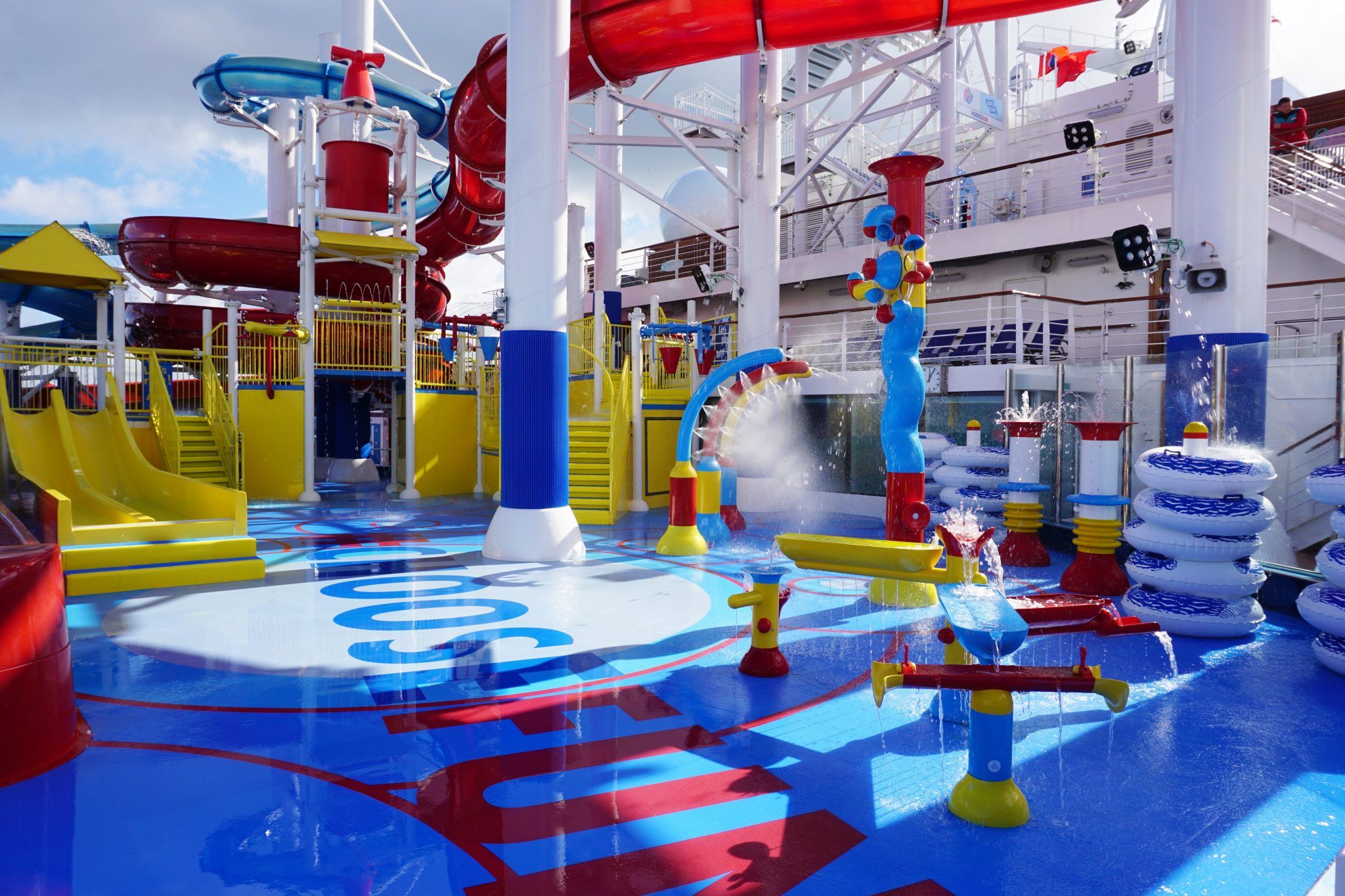 Rock Out to New Playlist Productions
In addition to familiar favorites like Soulbound and Celestial Strings, Carnival Panorama debuts two brand new main theater Playlist Productions. Broadway Beats highlights classic show tunes with a New York City twist. While Rock Revolution pays homage to the legendary Woodstock Festival with technological enhancements including LED backdrops and drones. All of these main theater shows are complimentary and do no require reservations. Keeping the showtimes to around 30 minutes, you will have plenty of time to enjoy all the other great happenings around the ship. Our favorite of the Playlist Productions was Celestial Strings.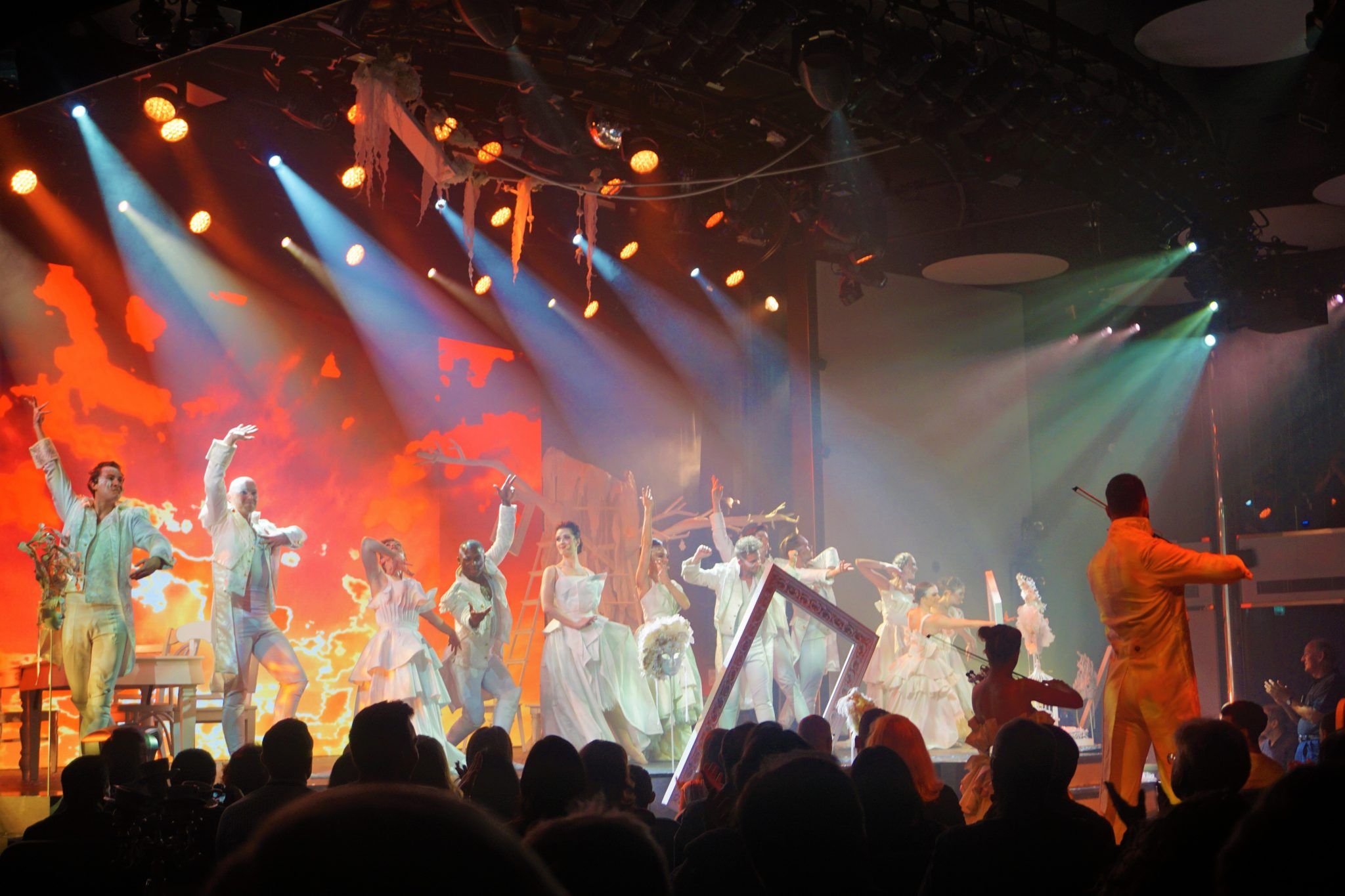 Get Your Lip Sync Battle On
Speaking of other great happenings around the ship, do you have what it takes to be the next star of the Carnival Panorama Lip Sync Battle? You don't have to be a karaoke sensation for this contest, but you do have to move it and shake it. Get your very own music, props, and backup dancers as you battle it out during a series of competitions throughout the cruise to see who will be crowned the next superstar. Even if you don't plan to participate, being an audience member can be just as entertaining.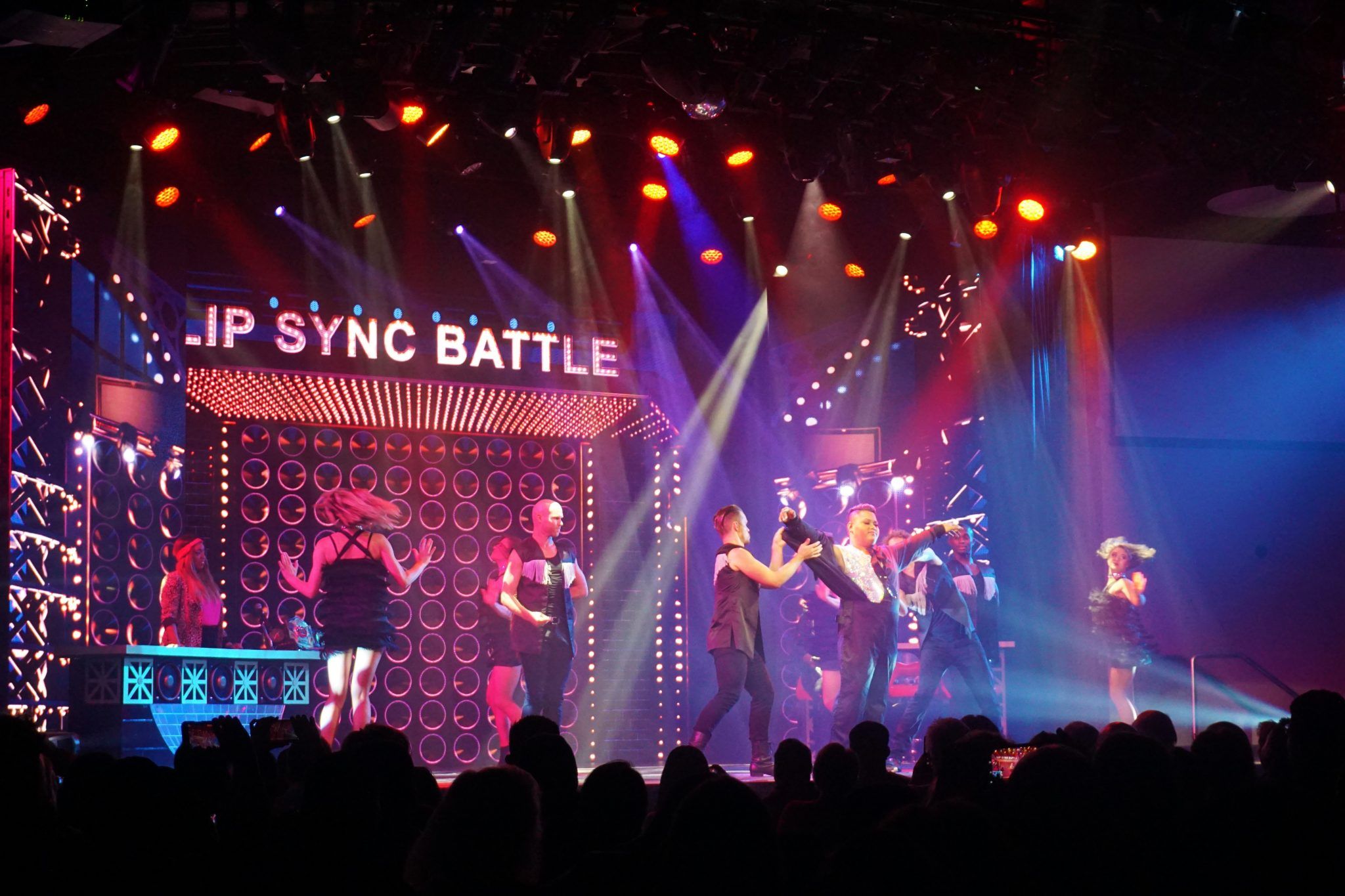 Laugh it up at the Punchliner Comedy Club
For more great laughs, head to the Limelight Lounge. On several evenings of the cruise, this venue becomes the Punchliner Comedy Club offering both family-friendly and adult-only shows. Be sure to check the Fun Times program for the most up to date days and times as you won't want to miss these great comedians. Plus, there is even a specialty drink menu to help you let loose, laugh it up, and have a great time. During our cruise, there were two comedians that rotated shows during the first half of the cruise and two brand new comedians for the second half of the cruise.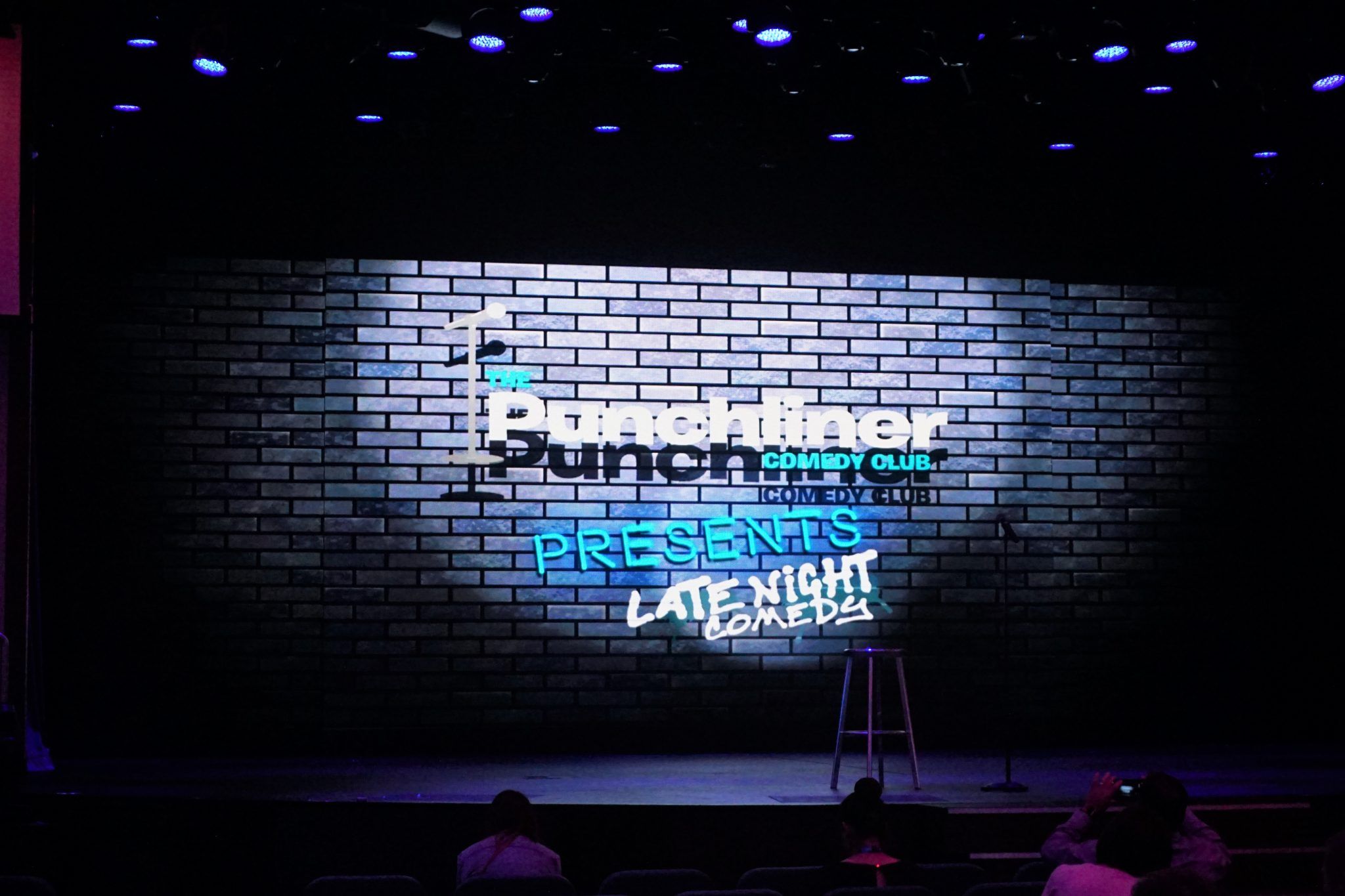 Choose Fun with Hasbro the Game Show
Who doesn't love some classic board games like Yahtzee, Connect 4, or Simon? Well, on Carnival Panorama, these games are brought to life with a twist live in the main theater. With audience participation, you can grab your crew and battle it out on stage in these larger than life games. This is certainly an activity that the whole family will enjoy. There is also the Clue Murder Mystery game which is held throughout the cruise. Think scavenger hunt where you collect clues over the course of the week to figure out whodunit. Was is Miss Scarlet on the Lido Deck with the wrench?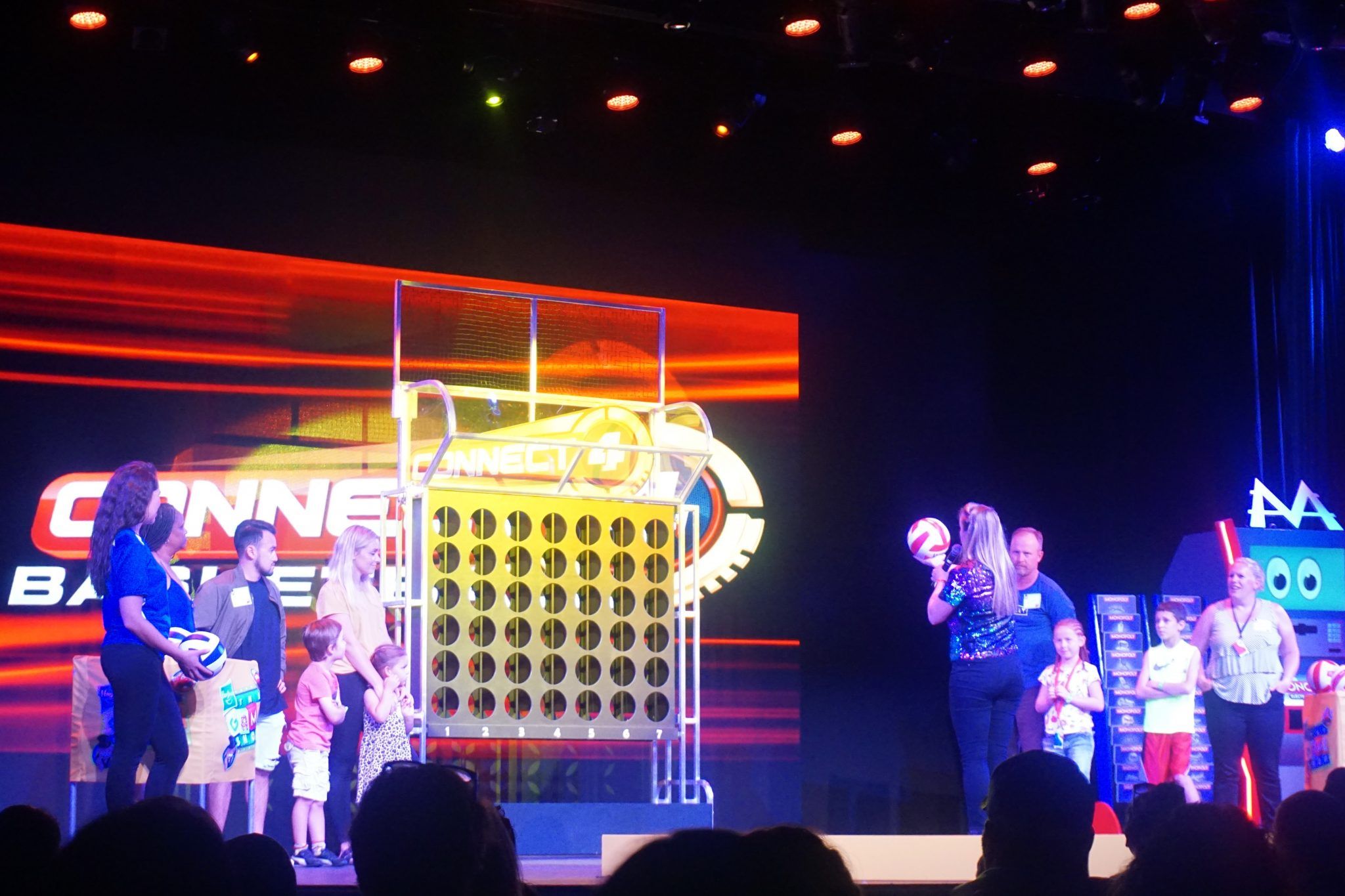 Have Some Serenity
The Serenity Adults Only Retreat is a secluded space located on deck 15 aft that is reserved for the 21+ crowd. Even though Carnival Panorama is a family friendly ship, adults can escape to this retreat for some peace and quiet sans children. Serenity offers umbrellas, padded loungers, two hot tubs, a bar, and even some healthy lunch options at the Fresh Creations salad bar. Now, you will never have to leave this oasis!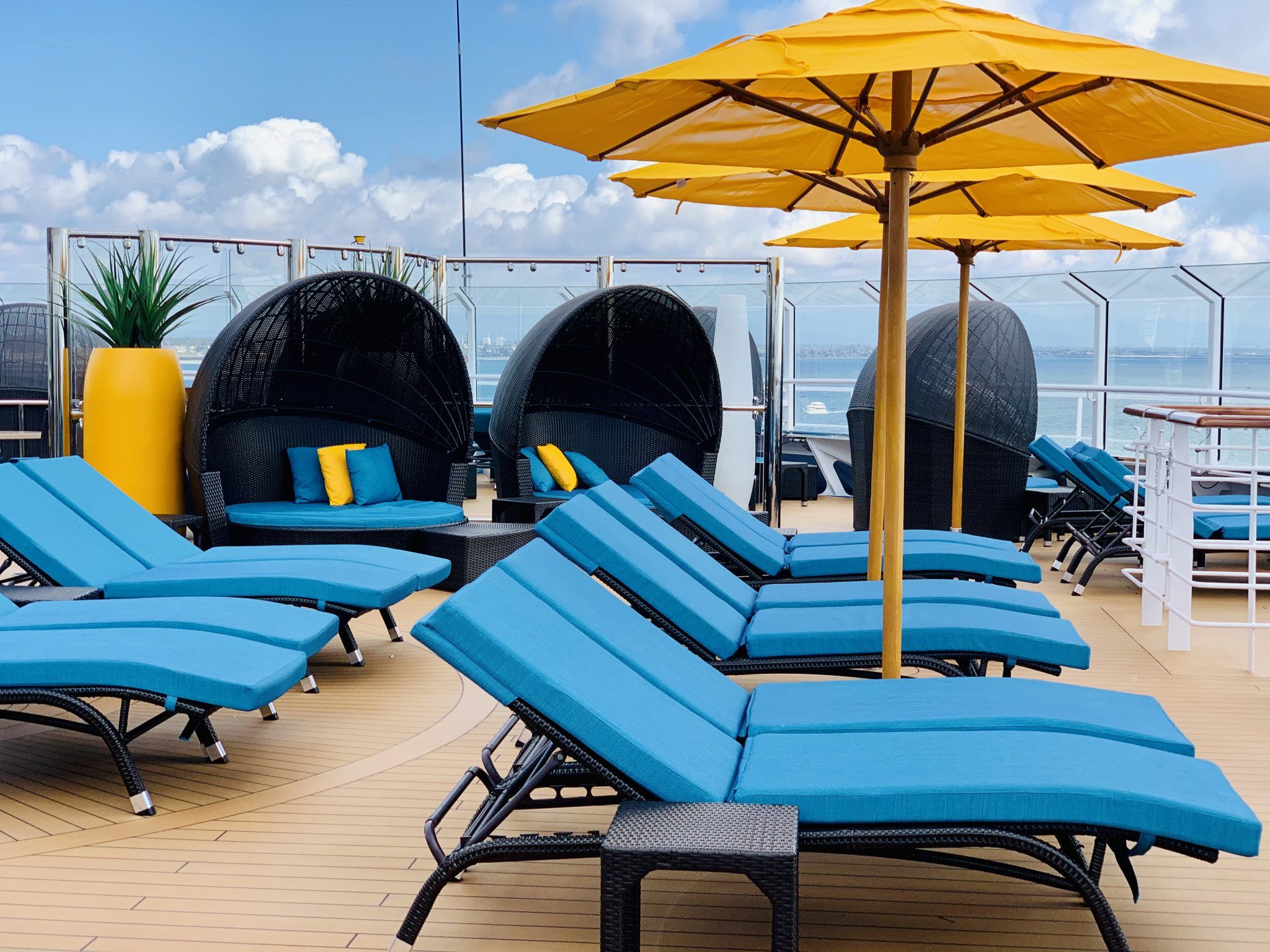 Relax by the Pool
If you would rather lounge by the pool, you can certainly do that too. The Beach Pool is the central main pool and the hub of activity on sea days. Here, you will be surrounded by plenty of loungers, music, and good times. The BlueIguana Cantina and RedFrog Rum Bar are also located nearby to grab your favorite frozen drink while getting your tan on. The Tides Pool is located aft on deck 10. This is your spot if you prefer a bit more chill atmosphere. Of course, there are also plenty of loungers and a bar located here as well as great wake views.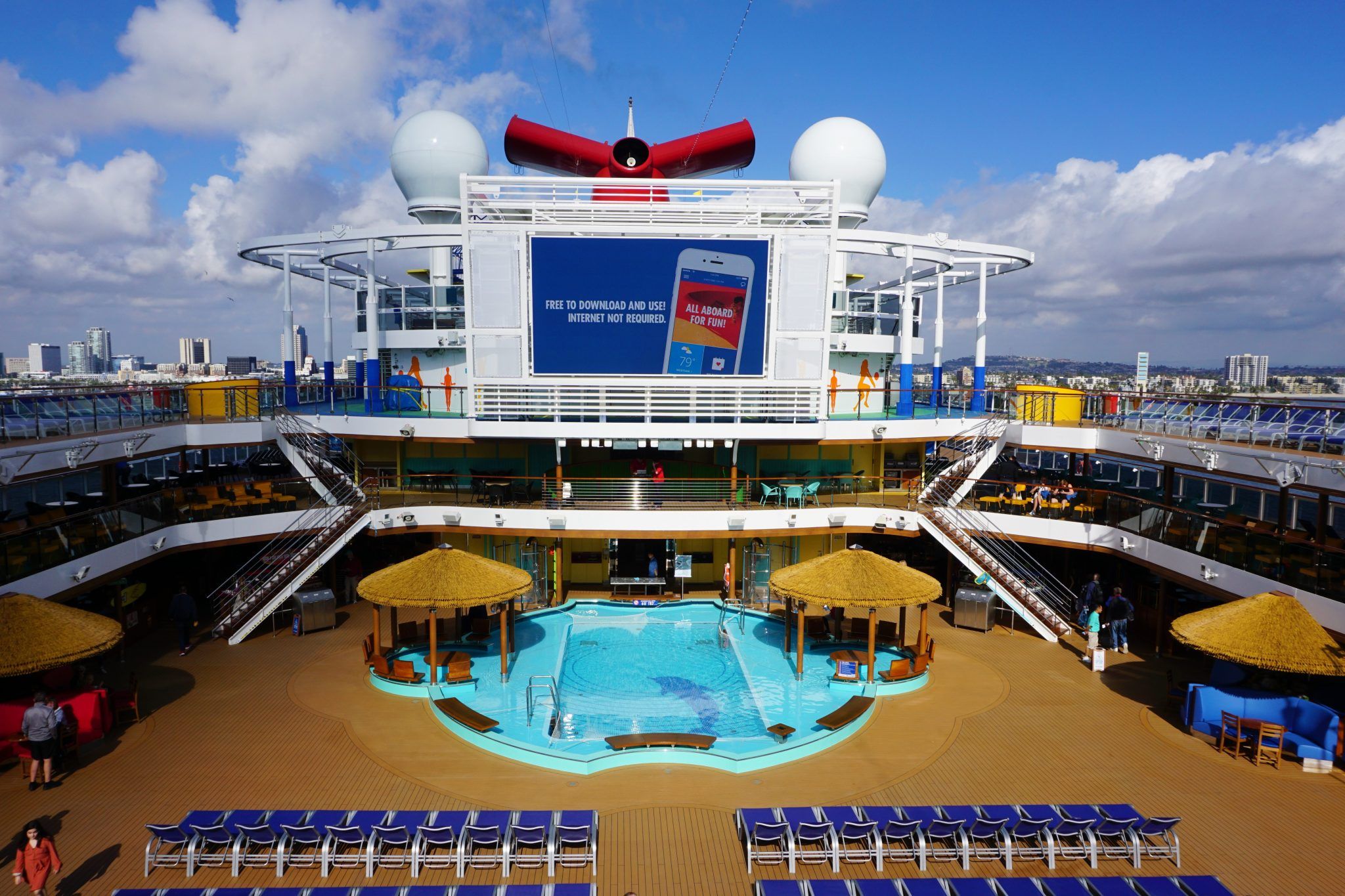 Dance the Night Away
Carnival Panorama knows how to throw a party! There are several parties held throughout the cruise including the Mega Deck Party, the White Hot Night Party, and the 80's Rock and Glow Party. These parties are either held in the Atrium or on the Lido deck. There are also several other opportunities for dancing around the ship including live music in several venues, a Motown Showdown, a 70's music party, and late night club hits in the Limelight Lounge until the wee hours of the morning. Get your dancing shoes ready as the cruise director Emma and her entertainment team bring high energy to all these events.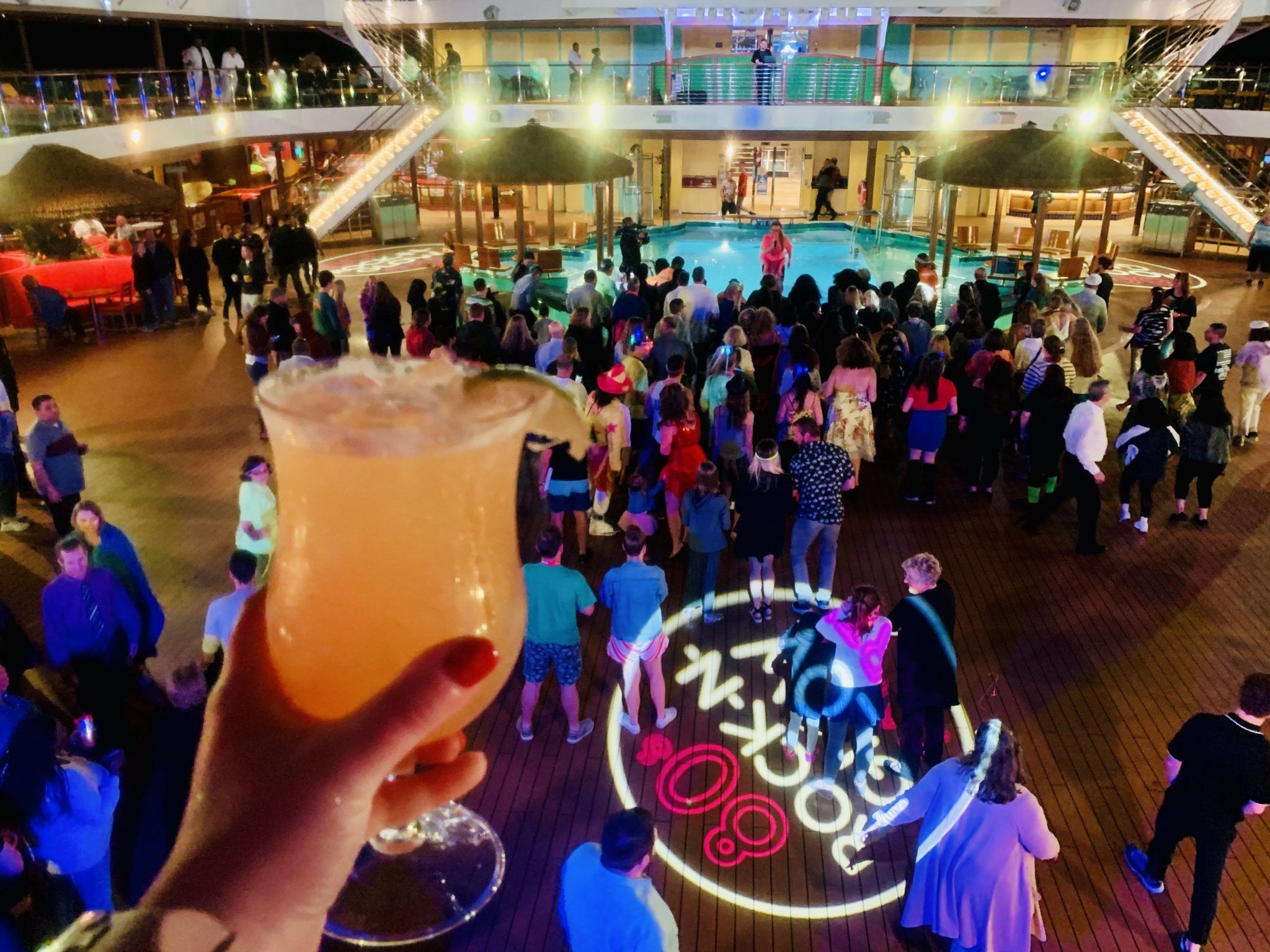 Rejuvenate at the Cloud 9's Thermal Suite
After an evening of dancing, you might want to soothe those achy muscles in the Cloud 9's Thermal Suite. Available for an up-charge, you can purchase passes (either port day or week-long passes) to the thermal suite on Carnival Panorama to enjoy ultimate relaxation and rejuvenation. This area features heated loungers, a therapy pool, dry heat saunas, steam baths, and more. Guests staying in spa cabins get access to the thermal suite as part of the cabin fare.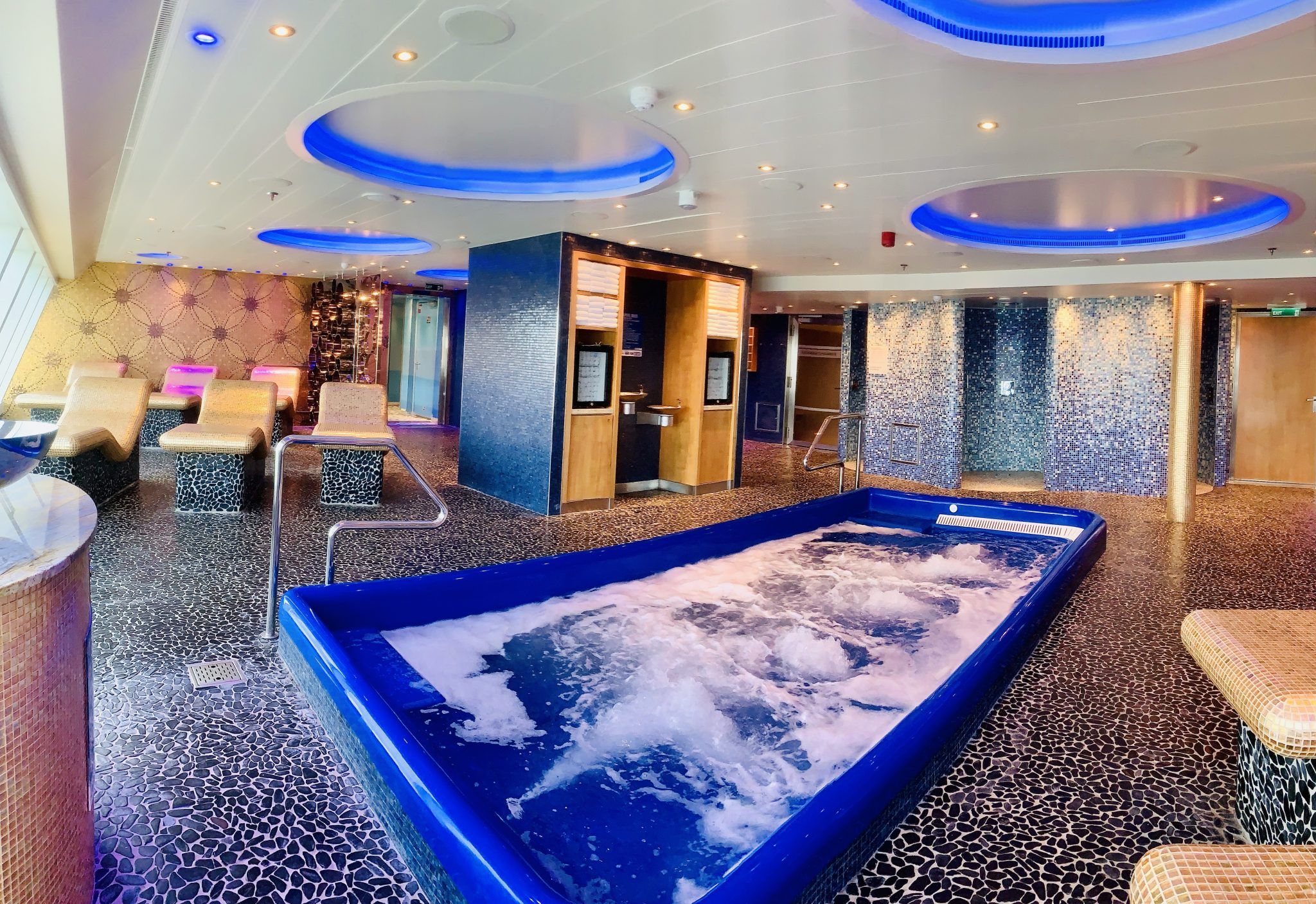 Skip the Buffet (Lido Marketplace)
We have never been big fans of cruise ship buffets. On Carnival Panorama, there are so many diverse options that you might be able to skip the buffet completely. With mouth-watering options from Guy's Burger Joint, Mexican favorites for breakfast and lunch from the BlueIguana Cantina, and Pizzeria del Capitano located on the pool deck, you won't have to go far for a great meal. Other hidden gems also include the Pasta bar at Cucina del Capitano, the Mongolian Wok at JiJi Asian Kitchen for lunch, and BBQ lunch at Guy's Pig & Anchor that are all complimentary as well. Not to mention, there is even a sea day brunch in the MDR offering all your favorite breakfast and lunch options like steak and eggs and the delicious skillet cake.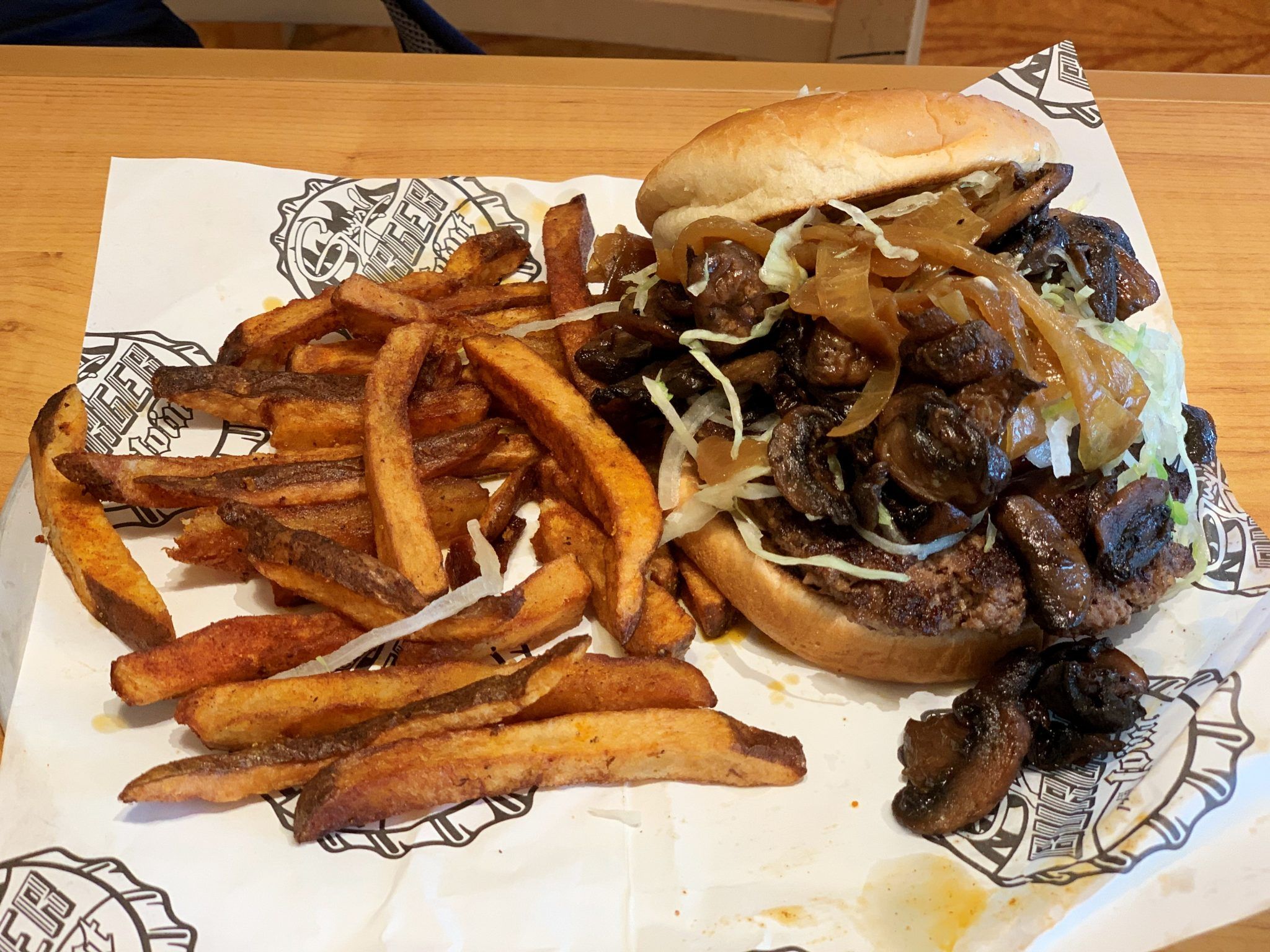 Enjoy Some Green Eggs and Ham
If you don't mind spending a little cash for a unique experience, then you should take the family to the Green Eggs and Ham Breakfast. For just $6 per person, you can enter the whimsical world of Dr. Seuss. Accompanied by the Cat in the Hat, Thing 1 and Thing 2, and friends, you can feast on a colorful breakfast. With menu items like Horton's cereal crusted french toast, pancake stacks, steak and eggs, and of course, green eggs and ham, what's not to love? Whether you are a family or just kids at heart like us, this is a fun way to spend a sea day breakfast. The experience was offered on the last sea day of our cruise, and reservations can be made once on the ship.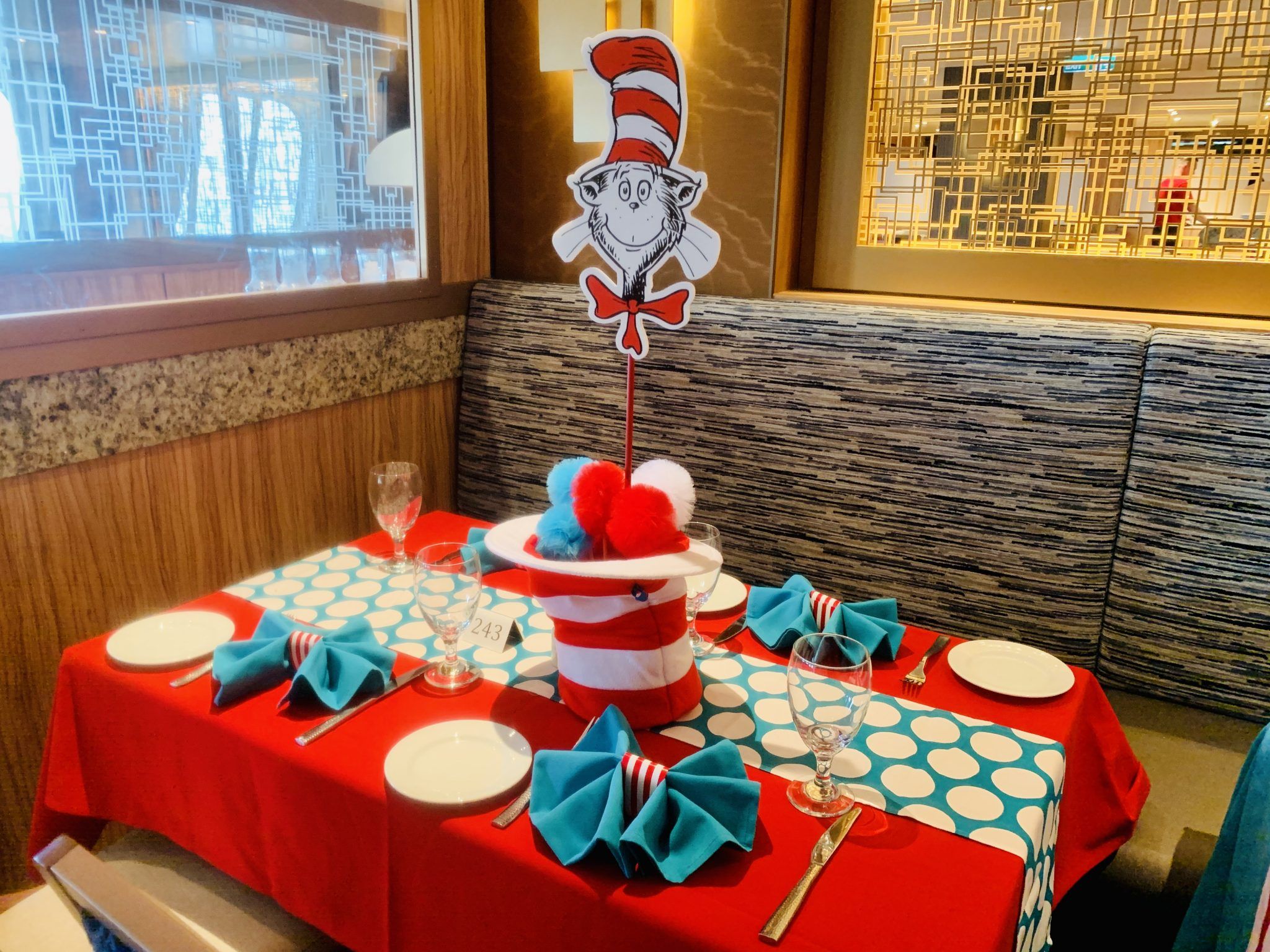 Dine at a Specialty Restaurant
Carnival Panorama is home to several Carnival Cruise Line specialty restaurant favorites. The ship offers Bonsai Teppanyaki ($32) and Sushi (a la carte), the Seafood Shack (a la carte), Fahrenheit 555 Steakhouse ($38), JiJi Asian Kitchen ($15), Guy's Pig and Anchor Smokehouse (a la carte for dinner), and Cucina del Capitano ($15) to satisfy all your cravings. Of course, all these restaurants are an up-charge with pricing listed in parentheses. With so many great specialty restaurant options, it might be difficult to sample them all in one trip. We certainly tried our best though!
Become a Chef in Carnival Kitchen
Debuting on Carnival Panorama is the new Carnival Kitchen. This culinary studio offers various classes by onboard chefs. These hands-on classes include everything from sushi making, a tailgate party class, a cake workshop, pizza making, pasta making, a smoke master class, an elegant affair, and more. Prices for these classes range from $30 to $59 with some including dinner in the price. These classes are small groups, so be sure to book early to guarantee your space. What new skill will you return home with?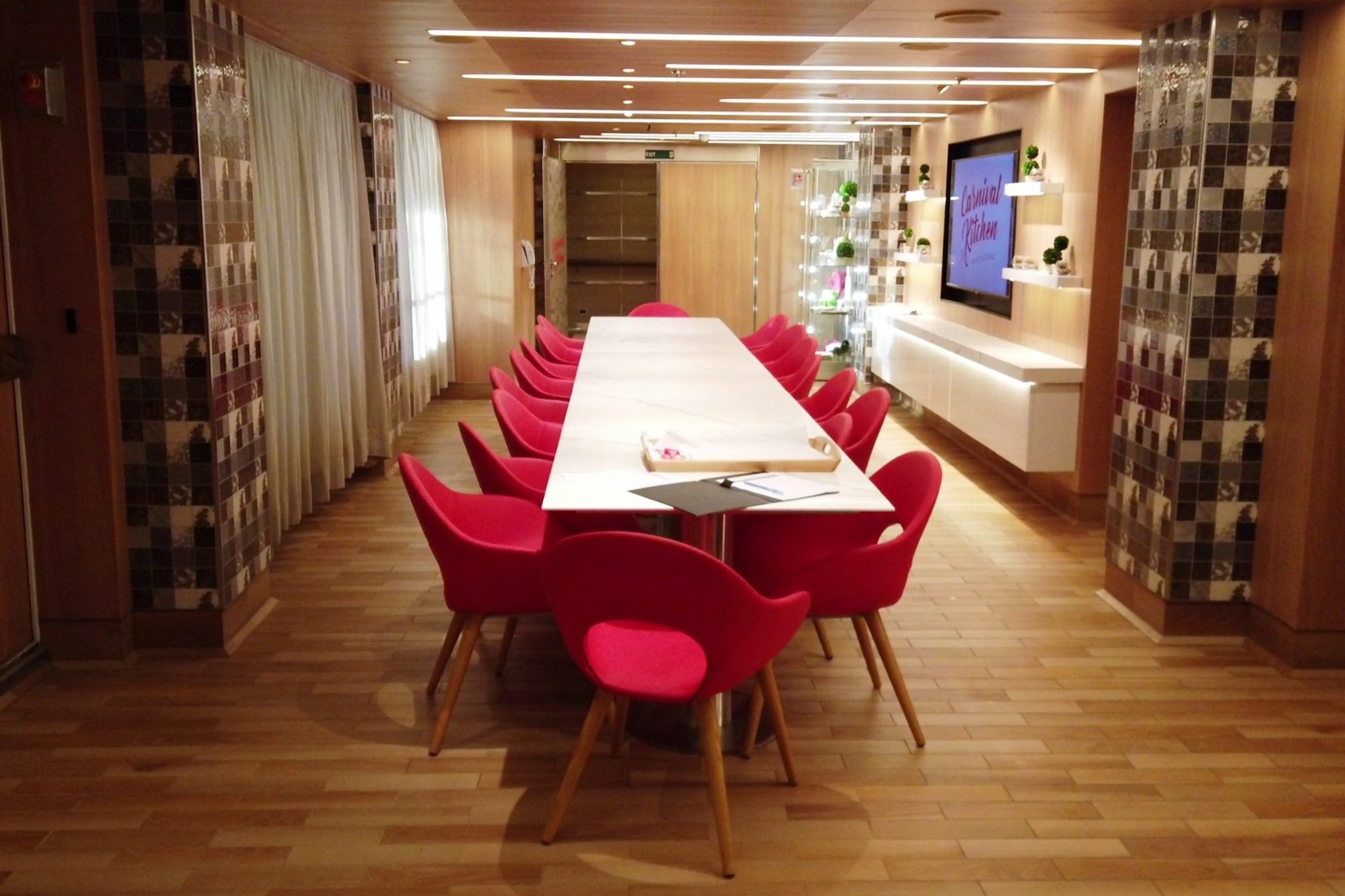 Complete a Pub Crawl
With a variety of atmosphere and decor, there is a bar for everyone on Carnival Panorama. So, why not gather the family and friends for a pub crawl? From Piano Bar 88 with live piano tunes and the Alchemy Bar with some of the best craft cocktails at sea to the larger than life Atrium Bar with the LED Dreamscape, Guy's Pig and Anchor Brewhouse, and the Heroes Tribute Bar, there are plenty of great options for some pre-dinner or post-dinner cocktails. Not to mention, there is also the BlueIguana Tequila Bar and RedFrog Rum Bar located on the pool deck, the Tides Bar, and the Serenity Bar for some sea day fun in the sun. The hardest part might be deciding where to begin this pub crawl!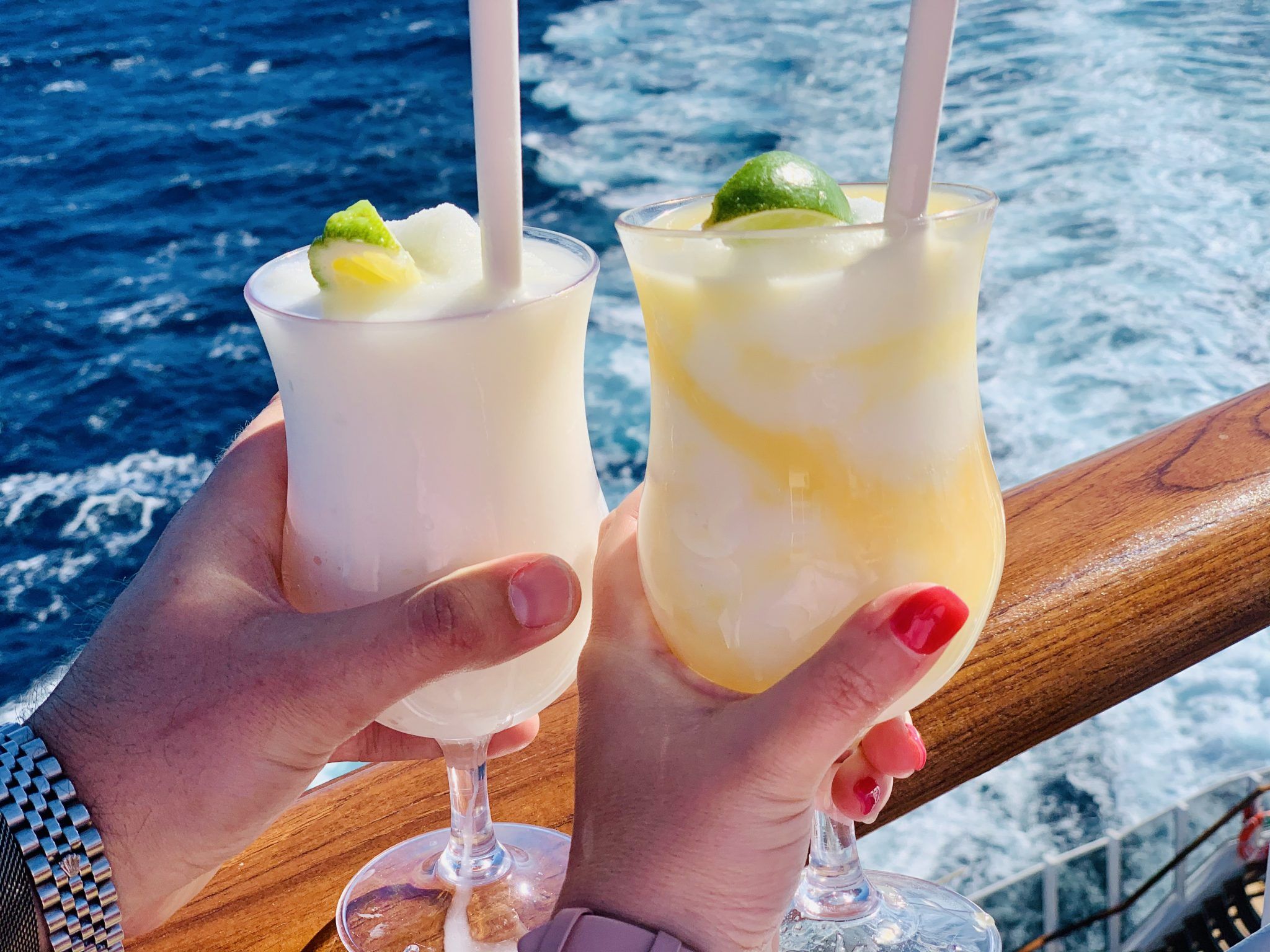 Enjoy a Day Ashore
While there are several things to do on Carnival Panorama, don't forget about your ports of call. Carnival Panorama is sailing 7-day Mexican Riviera itineraries from the brand new terminal in Long Beach, CA. This itinerary visits Cabo San Lucas, Puerto Vallarta, and Mazatlan. So, be sure to head ashore and book some excursions to enjoy all these ports have to offer. Perhaps you will want to enjoy the Rhythms of the Night show, take a one of a kind camel ride, or go snorkeling near the famous Arch. Whatever you do, choose fun!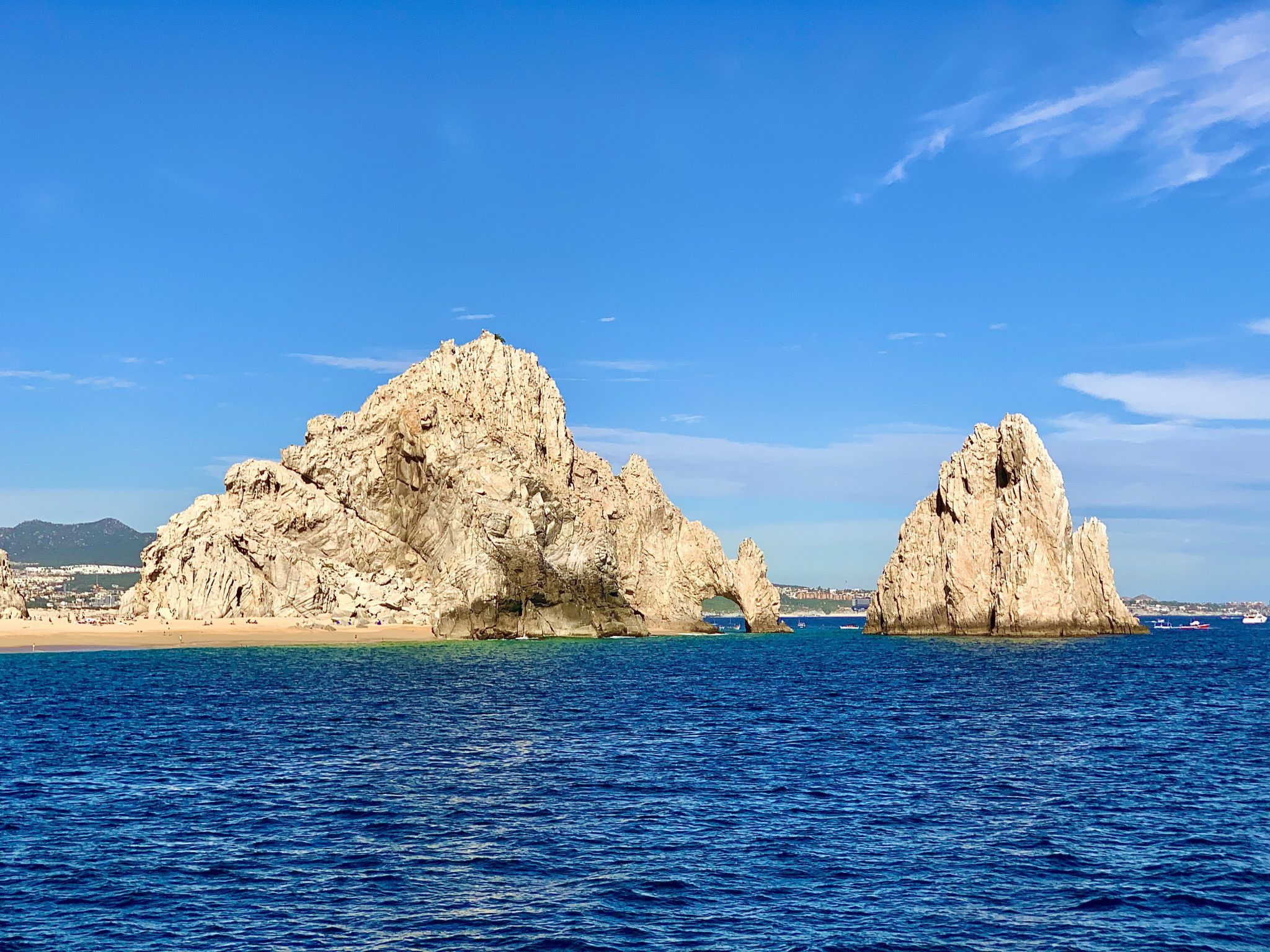 Comments
Do you have plans to sail on Carnival Cruise Line's newest ship? What are your top things to do on Carnival Panorama? Drop us an anchor below to share what you are looking forward to the most on Carnival Panorama.