Tallinn is the capital and most populous city in Estonia. First established in the early medieval era, Estonia remained a pawn in the Soviet Empire for over 50 years. Today, it is an exciting mix of old and new. Tallinn is a popular stop on Northern European cruises, as it is very easy to enjoy much of the history and architecture during a day visit in port. We have just returned from a visit to this historic city and have put together our list of the Top Things to Do in Tallinn, Estonia on a Cruise.

Top Things to Do in Tallinn, Estonia on a Cruise
Stroll Lower Town
As you approach Old Town, you'll get fascinating views of the medieval city wall and the fairytale-like towers. Old Town is a short walk or shuttle ride away from the cruise port. Old Town is "divided" into Lower Town and Upper Town, but it is easy to walk between both locations.
Lower Town is known for its red rooftop photo ops. It is one of the best preserved medieval towns in Europe and a UNESCO World Heritage Site. That is why it is probably the top thing to do in Tallinn, Estonia. Whether you decide to set-off on your own or book an organized walking tour, you will meander the cobblestone lanes of Lower Town admiring the Gothic towers and a bustle shopping district.
The heart of Lower Town is the old Town Square. The Gothic Town Hall is topped with a weathervane depicting 'Old Thomas,' an ancient city guardian. Other notable landmarks include the 14th century Church of the Holy Spirit which houses a clock dating back to the 1600's, the Town Council's Apothecary, and the Great Guild Hall. This hall used to be the main gathering place for merchants.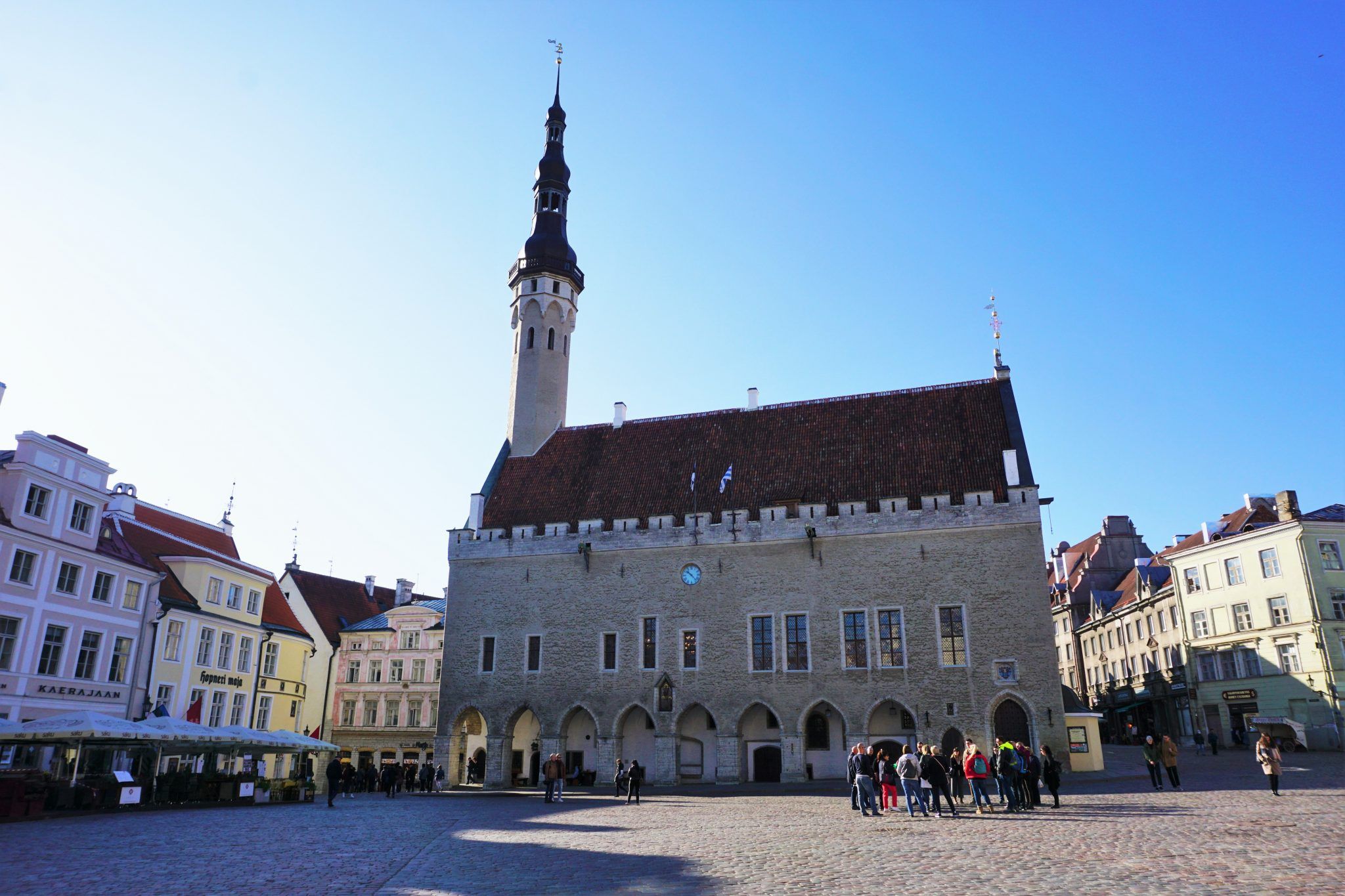 The most picturesque of the town lanes is St. Catherine's Passage, a narrow walkway that runs between Vene and Müürivahe streets. You can browse the Müürivahe Knitwear Market and a number of other workshops where you can watch vendors crafting all sorts of goods from glasswork, ceramics, quilts, and more.
Lower Town is also the best place to explore the city wall. This nearly 2.5 mile limestone wall had 8 gates and 46 towers about half of which still exist. Some of the towers are open to the public, offering a chance to climb to the top to admire the views or visit one of the museums inside.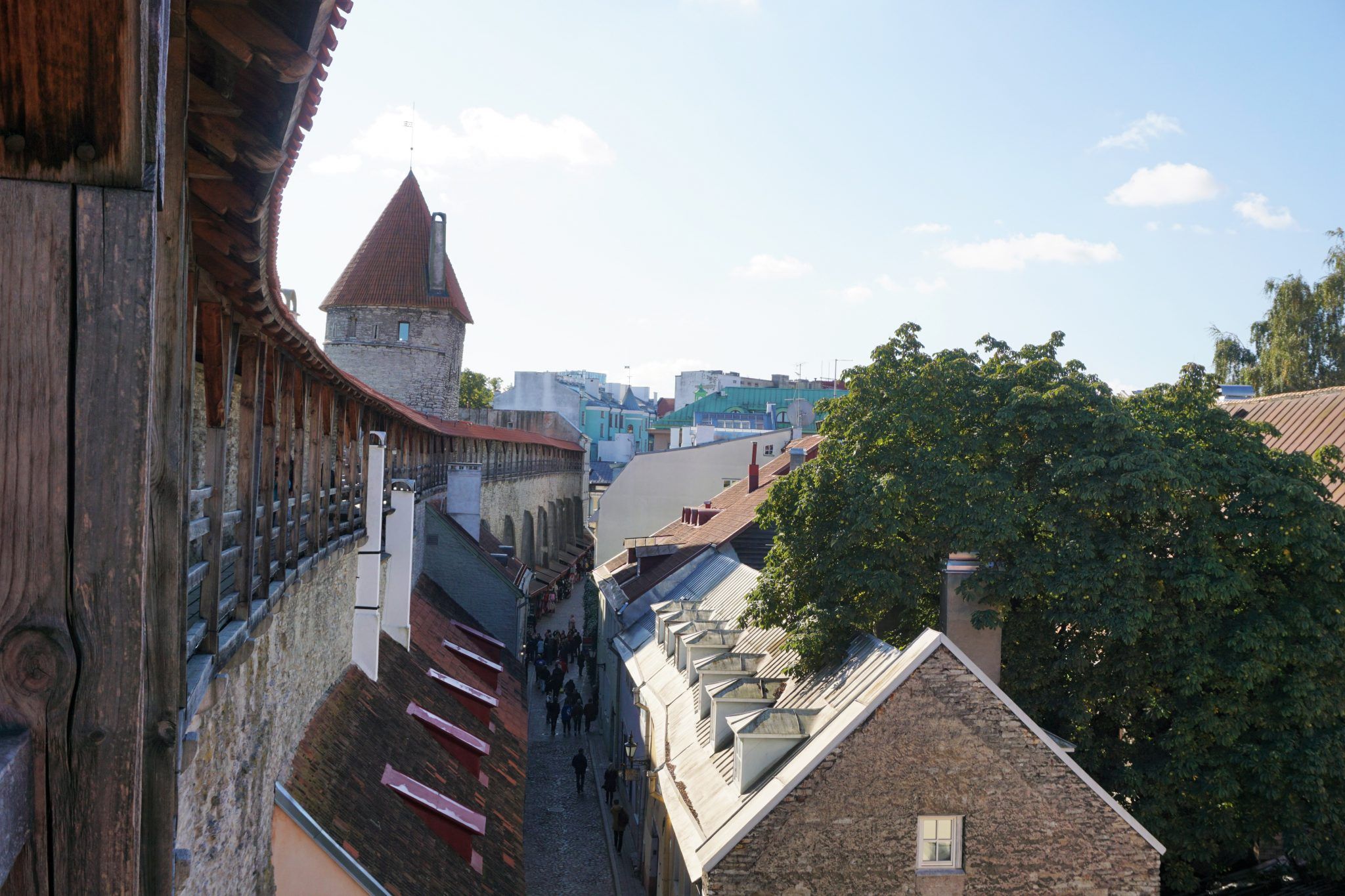 Head to Upper Town
Upper Town is an approximately 15 minute walk from the center of Lower Town. Upper Town is known for its sweeping views, home to Palace Square, and some of Tallinn's oldest architectural wonders.
Perched above Lower Town is Toompea Hill which is named after the massive stone castle. From this hill, it is a short walk to Palace Square where you can view the baroque-style Toompea Castle, the current home of Estonia's Parliament. The current Toompea Castle was built in the late 1700's and has a very understated exterior. On the southwest side of the castle stands the Pikk Hermann Tower rising 150 feet high.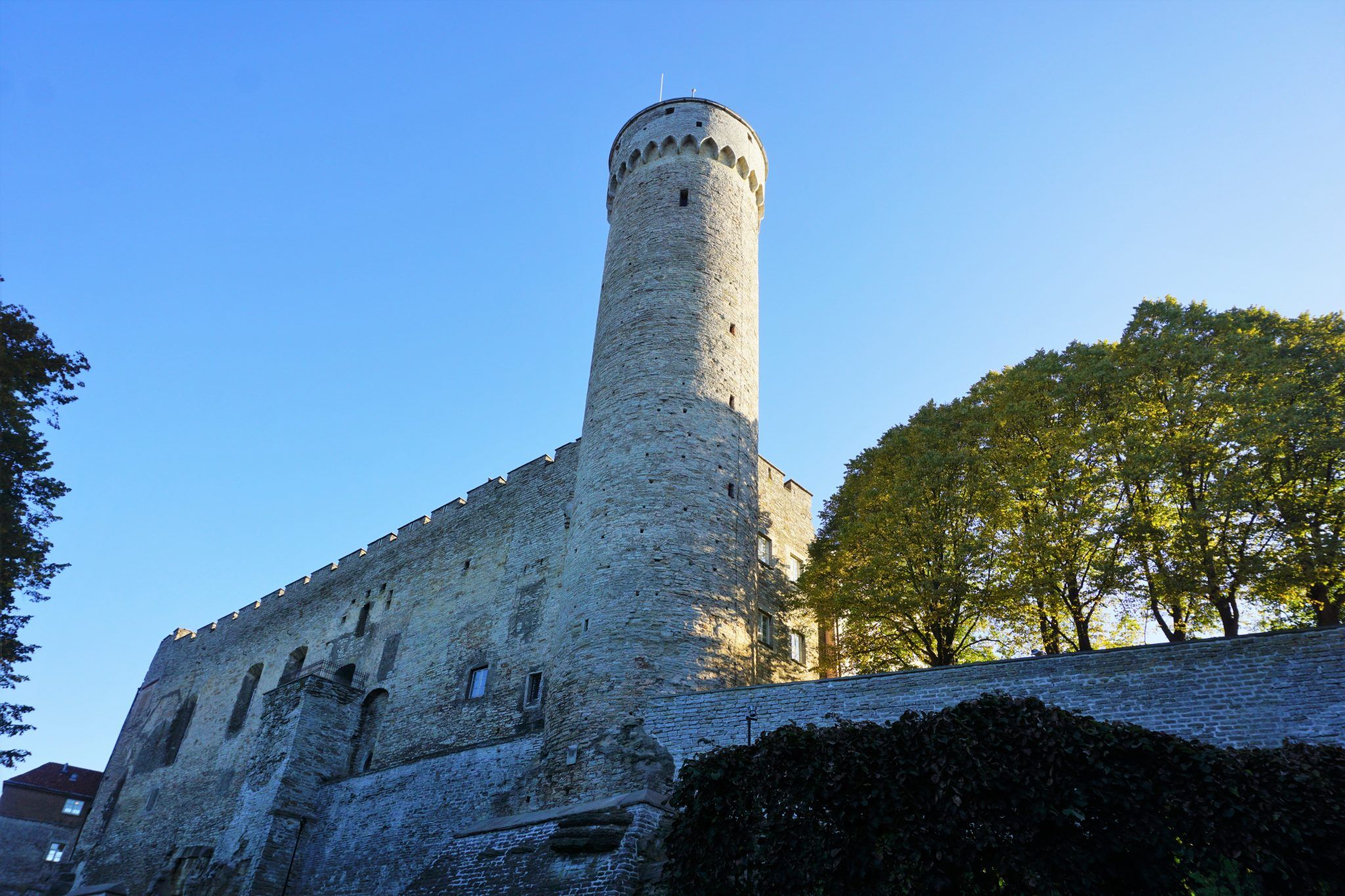 In Palace Square, you can also view the ornate Russian Orthodox Alexander Nevsky Cathedral with its dominating cupolas and golden crosses rising high above the rooftops. This church was built in the late 19th century during a period of "Russification". The interior walls are adorned with icons and mosaics that are certainly worth a view.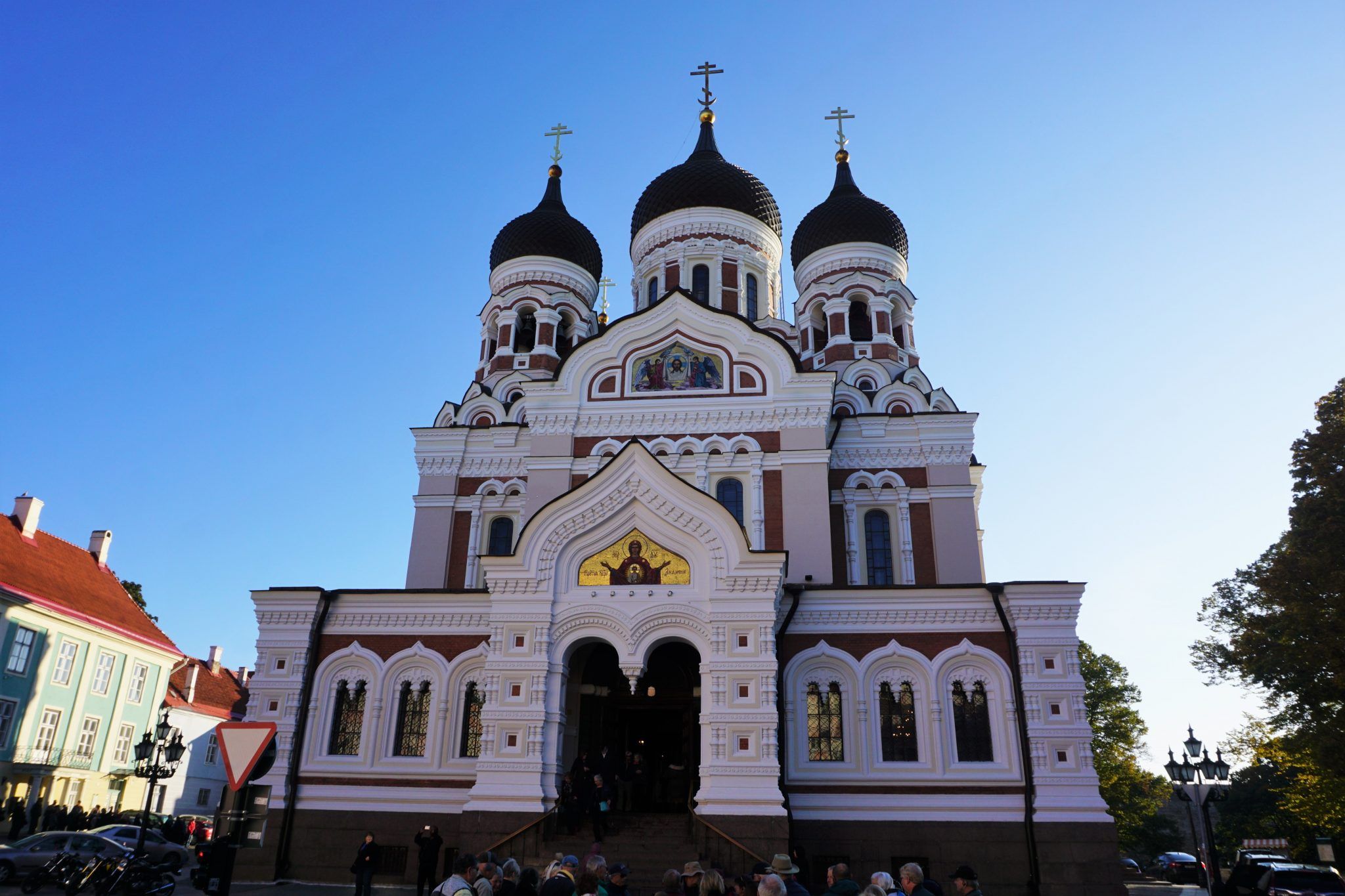 Nearby is also St. Mary's Cathedral, referred to as Dome Church. This church is the city's oldest church (first mentioned in a letter to the Pope dated 1233). St. Mary's Cathedral has served as the burial site for nobility since the 15th century.
From this vantage point, you will also want to stop to admire the views over Lower Town with its red rooftops, slender steeples, and the harbor. There are a couple of viewing platforms that provide uninhibited views and some of the best panoramic vistas of Old Town Tallinn.
Related Post: Viking Jupiter Ship Scorecard Review
Visit Kadriorg Palace
Kadriorg Park is an approximately 15 minute drive from Old Town. This palace and surrounding gardens were founded by Peter the Great and named after his wife Catherine. The Kadriorg Palace, built in 1723, is another amazing example of Baroque architecture. The palace has a multi-level facade with upper and lower gardens in contrasting styles.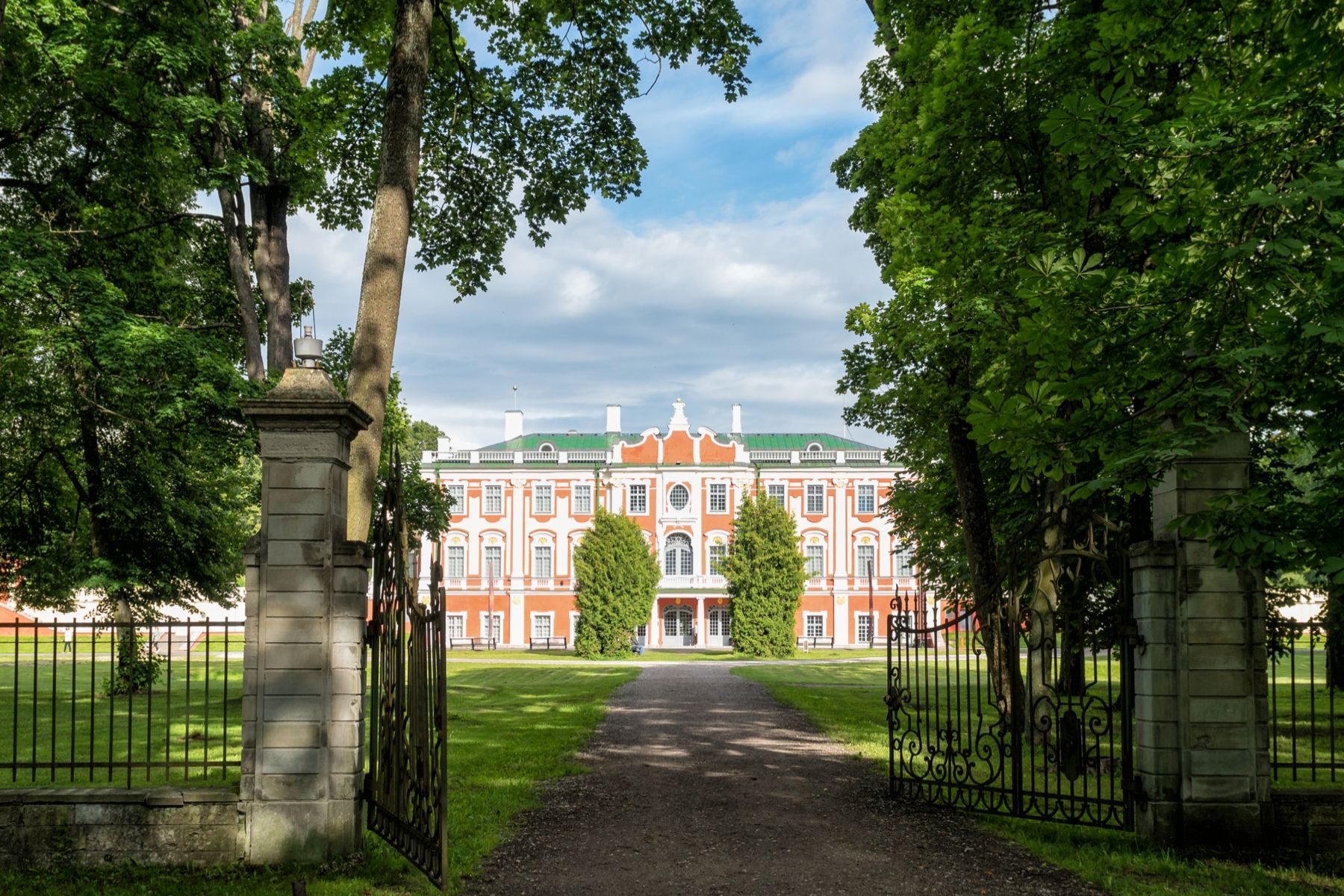 Since the Russian Revolution, the ornate palace rooms have been used as part of the Art Museum of Estonia. In fact, there are a number of museums in the park, including KUMU, Kadriorg Art Museum (in the palace), and the Mikkeli Museum (housed in the restored kitchen building). While in the palace, don't miss the two story main hall with its elaborately painted ceiling.
Once you are finished exploring the museums, you will want to save some time to stroll the gardens. The most popular places for a walk in the park are around Swan Pond with its fountain and gazebo, the walkway leading to the palace, and the newly installed Japanese garden.
Depending on how long your cruise ship is in port, a visit to Kadriorg Palace could certainly be coupled with a tour of Old Town if you want to see as much as possible during your stop in Tallinn.


Explore More History Beyond Tallinn
Rakvere is one of the oldest towns in Estonia and is located slightly more than 60 miles away from Tallinn. Here, the partially ruined Rakvere castle is a sight to behold. At the entrance of the castle is a towering bull sculpture standing guard of the town. You can also discover the old cannons, medieval weapons, the expansive dungeons including the Torture Chamber and Hell Chamber, and more.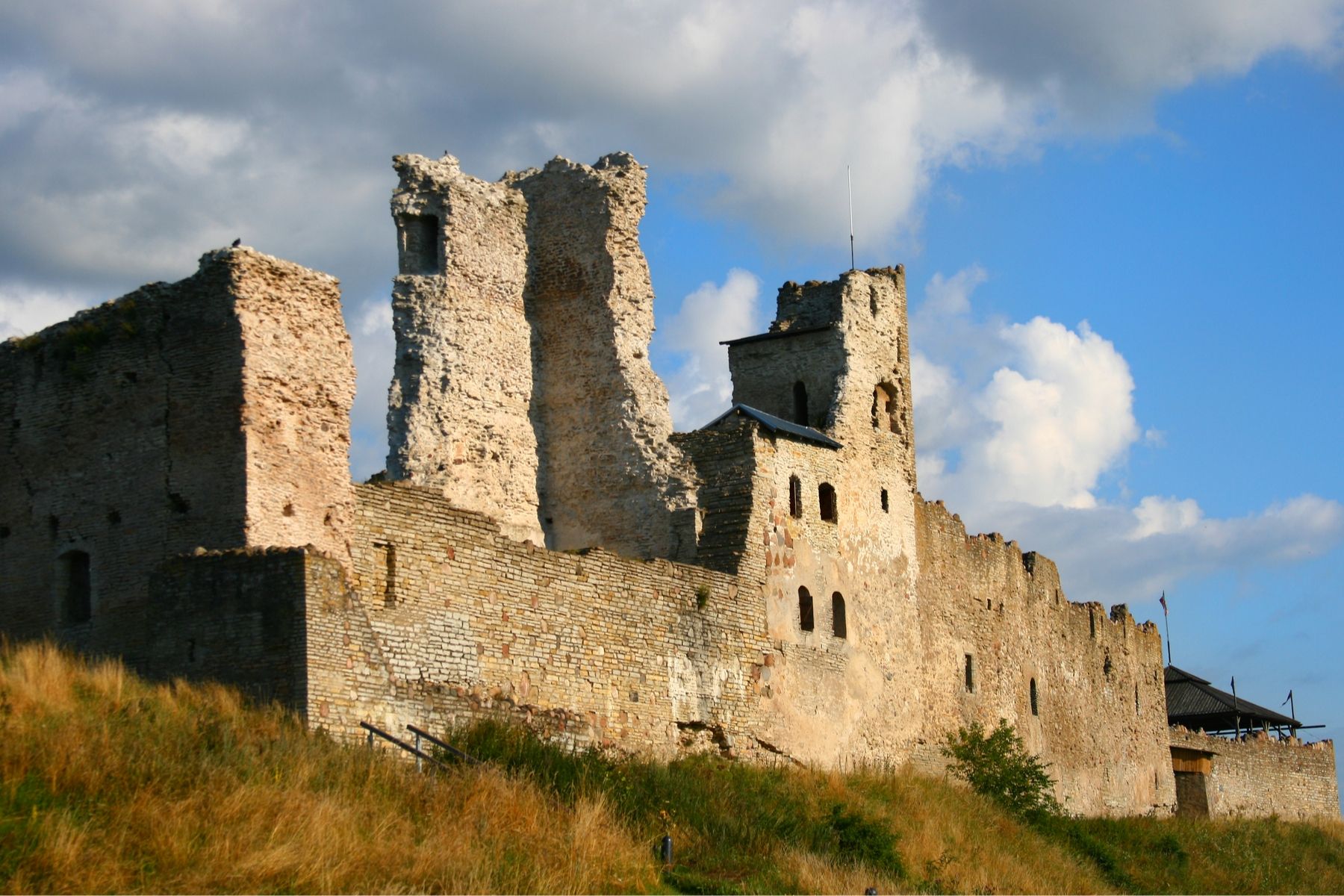 There are various displays around the castle as well depicting Estonian history and timepieces including a sword exhibition. This castle presents history in an interesting way for visitors of all ages. After exploring the castle, you can feast on a medieval lunch and enjoy a vodka tasting in the courtyard. What could be better?
Palmse Manor is a short detour on your way back to Tallinn. This is one of the oldest baroque mansions in all of Estonia and is surrounded by the beautiful Lahemaa National Park. This open-air museum features gardens and historical buildings with various exhibitions depicting life from the time period.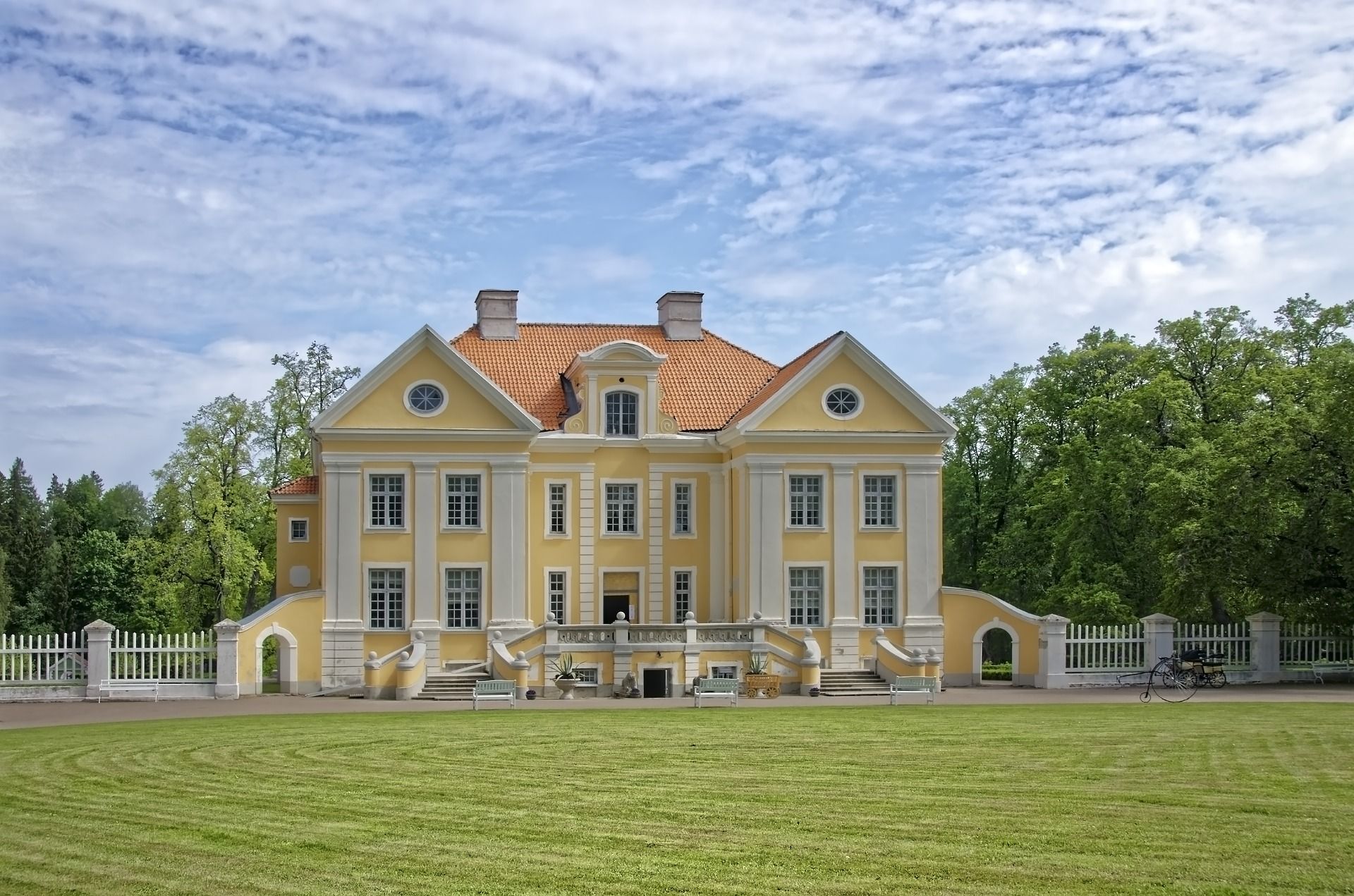 If you have visited Tallinn before, perhaps you'll want to set out to explore more of the country by visiting some of these historic landmarks.
Get a Soviet Experience
If you are looking for a shore excursion that is a bit different, consider a Soviet Experience tour. During this reenactment, you will get an entertaining perspective on Estonian life in Soviet days from your actor guide. Hop on his authentic Soviet bus for a tour around Tallinn while hearing stories about life in the USSR.
While discovering remnants of the era, you will see old wooden houses in Kalamaja, the medieval city near Freedom Square, and stop outside a former jail. You will learn about militia practices and view typical Soviet propaganda. You will even experience a true Soviet "welcome" right down to going through passport control and undergoing the suspicious interviewing tactics.
To lighten the mood, you can enjoy some pickles, vodka shots, and a Soviet-style picnic by the seaside. En route back to your cruise ship, you can enjoy stories or perhaps listen to some Russian songs. Hey, there might even be a little sing-a-long! This is truly a one of a kind experience.
Comments
Have you taken a cruise to the Baltic Capitals? Do you agree with our list of the Top Things to Do in Tallinn, Estonia on a cruise? Drop us an anchor below to share your experiences visiting this historic Northern European city.