If you are taking a cruise to Hawaii, odds are you will be visiting Maui. Many ships dock in Lahaina harbor on the west side of the island, while NCL's Pride of America docks in Kahului on the east side. These two ports are approximately 45 minutes away from each other. Regardless of where your ship docks, all of the island's most popular attractions are waiting for you to explore. Wondering what you should do during your visit to this Hawaiian island? We have put together our list of the Top Things to Do in Maui, Hawaii on a Cruise.
Top Things to Do in Maui, Hawaii on a Cruise
Road to Hana
Yes, you could rent a car and set off on your own adventure to Hana. Or, you can sit back and enjoy the scenery as a guide navigates this famed winding road for you. Along the journey, you will marvel at waterfalls, bamboo forests, lush hillsides, the rugged northern coastline, and so much more.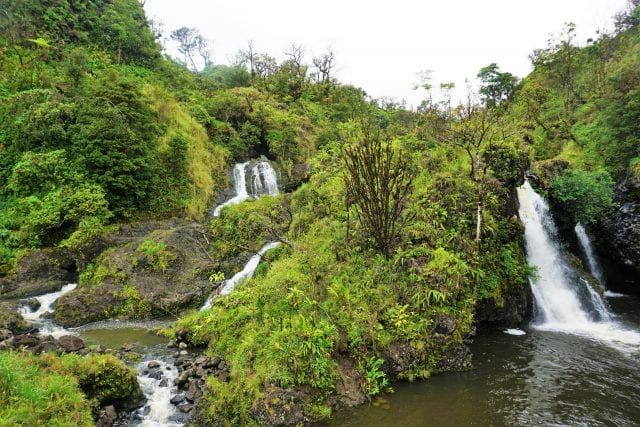 There will be plenty of photo stops along the way at various lookout points and state parks. You may even stop at one of the many roadside stands to sample some fresh made banana bread. Wai'anapanapa State Park is a popular stop with a black sand beach and caves. Our tour reversed direction in Hana, but if time allows, you can continue further to the Seven Sacred Pools. Be aware that this is a long tour with lots of time spent driving.
Attend a Luau
If your cruise ship is in port late or even overnight, you will want to attend an authentic luau experience while in Maui. The Old Lahaina luau is one of the most popular options, located on the oceanfront right off of Front Street. Here, you can enjoy a buffet of popular Polynesian dishes along with a sunset view. The Feast of Lele is a more upscale experience. This option provides a 5-course meal with gourmet dishes and wine pairings.
Other popular luau choices include the long-running Myths of Maui Luau at the Royal Lahaina Resort and Drums of the Pacific Luau at the Hyatt Regency. No matter which luau you choose, you will certainly enjoy an evening of traditional fare, exotic cocktails, and the Polynesian culture.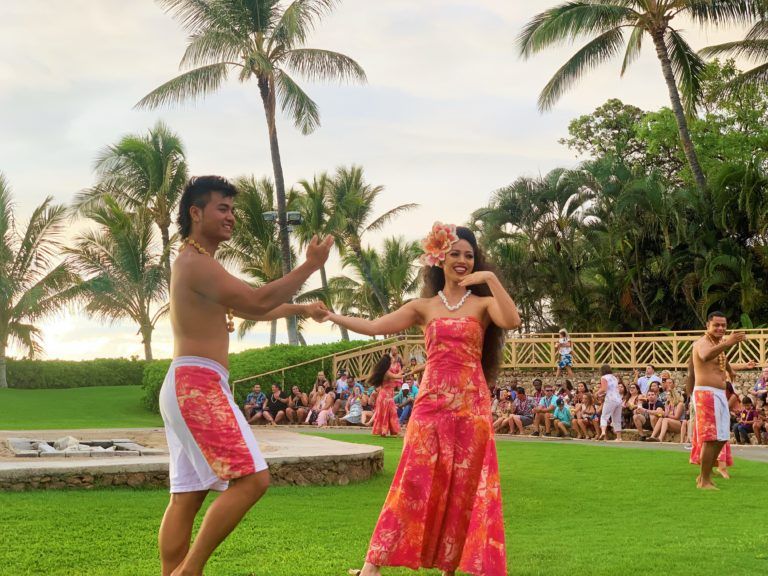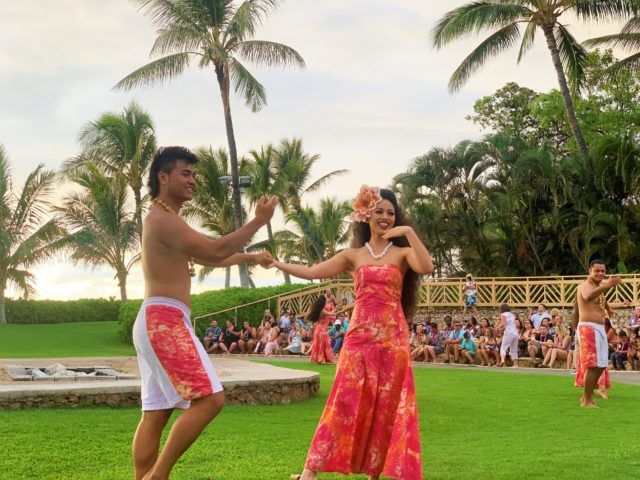 Haleakala Crater
No trip to Maui would be complete without a visit to Haleakala National Park. Depending on when your cruise is in port, various tours are offered including sunrise and sunset visits. As you journey from sea level to the summit at 10,000 feet, you can admire the panoramic island scenery, catch a glimpse of the unique plant and animal life, and of course, marvel at the crater itself.
Haleakala, the world's largest dormant volcano, last erupted in 1790. You can see this massive and tranquil landscape from almost anywhere on the island, but you cannot fully appreciate the extent of it until you make your way to the top. The vast crater is over seven miles across and 2 miles wide. It has a depth of nearly 3,000 feet. Yes, the entire city of Manhattan could fit into it! Be sure to grab plenty of photos from the crater visitor center viewing area, but be warned that the temperature and wind conditions can be drastically different at the summit.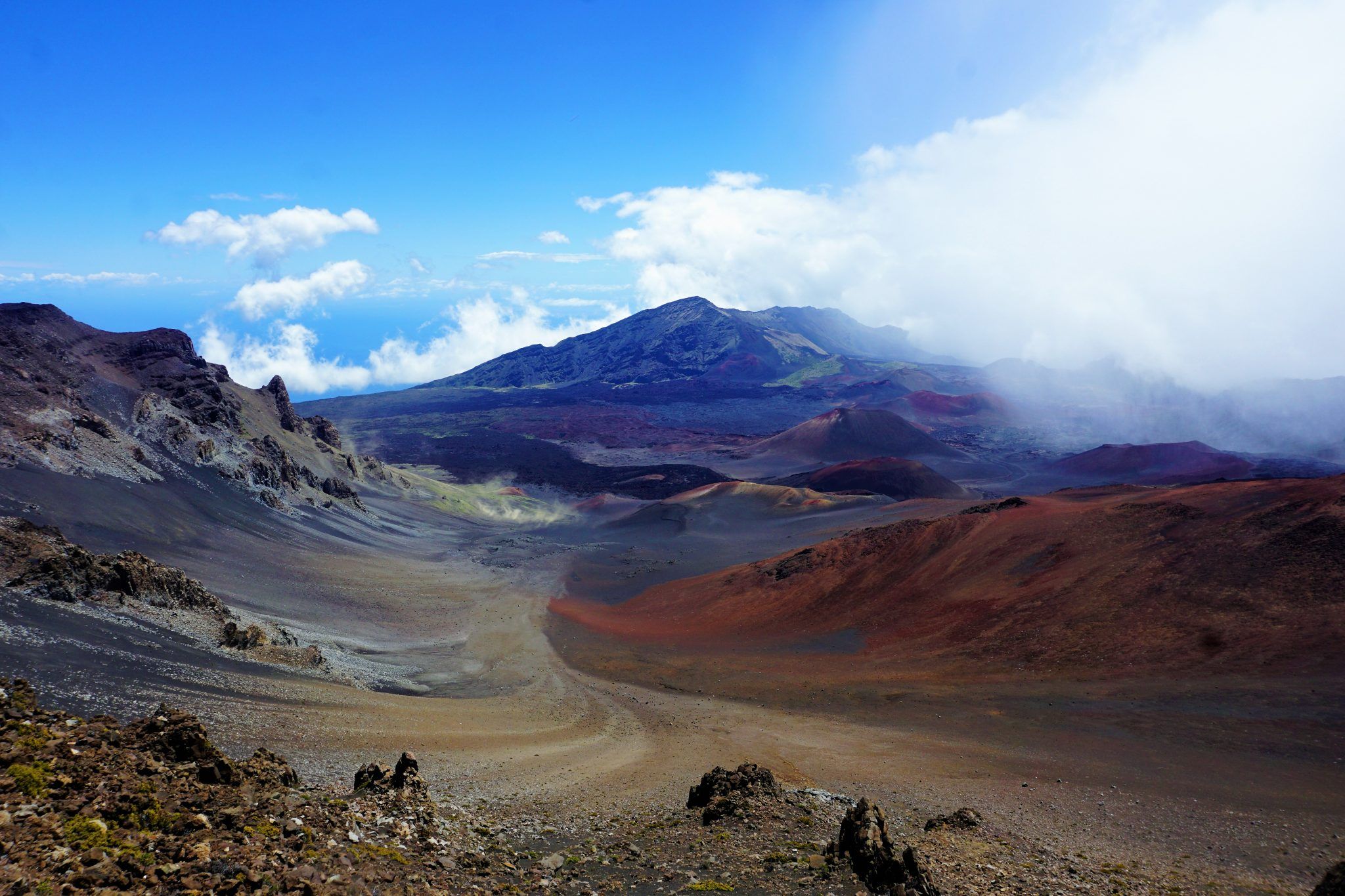 Related Post: Celebrity Solstice Hawaii Cruise Review
Snorkel at Molikini Crater
Molokini is a tiny crescent-shaped island just 3 miles off the southwestern coast of Maui. This island has been rated as one of the top snorkel sites in the world. It is all that remains above sea level of a volcanic crater that erupted some 200,000 years ago. The crescent shape helps protect the area from waves and is home to a lush reef with colorful coral, many species of fish, and visibility as deep at 150 feet. This area has also been deemed a protected Marine Life Conservation District and Bird Sanctuary.
Most snorkeling tours will transport you from Maui via a catamaran or zodiac boat, including a cruise along the scenic coast. If weather conditions permit, some tours will also include a visit to Turtle Town for more snorkeling. Here, you can set out to discover Hawaiian green sea turtles.
Make it a Beach Day
Perhaps your idea of vacation is just relaxing on the beach. Well, along the shores of Hawaii, you'll find everything from white, black, and red sand beaches. Some beaches are renowned for surfing while some are great to swim, snorkel, and sunbathe. Kaanapali Beach is one of Maui's most popular strips of coastline, stretching across 3 miles of the island's northwest coast. Another popular beach option in this area is Kapalua Beach, which is known as one of Maui's best beaches for snorkeling. Also in the area is Napili Bay. If you want to venture a bit further away from Lahaina, Wailea Beach is on the southwest part of the island and is known for its luxurious, upscale resorts.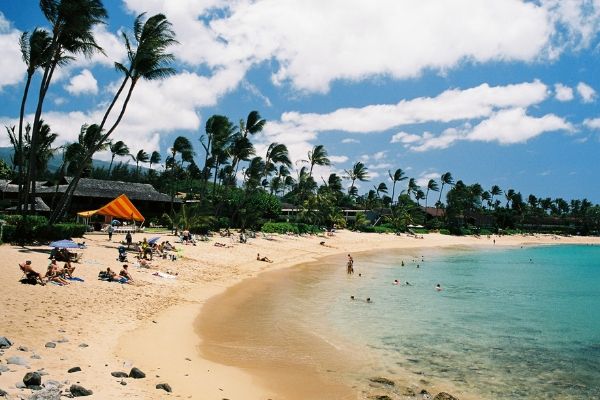 Maui Highlights Tour
The Iao Valley State Park, Maui Tropical Plantation, and Maui Ocean Center are often combined to make up a "Best of Maui" tour. This tour will pass through Maui's "Valley of the Kings" to Iao Valley State Park. Here, you can admire the unusual geological formations, lush greenery, and the Iao Needle, a 2,250 foot green-covered stone protruding from the valley floor. At the Maui Tropical Plantation, you can enjoy a tram tour through macadamia nut orchards, agricultural villages, sugar cane fields, and flower gardens.
Finally, the Maui Ocean Center offers a variety of ways to get up close and personal with the island's unique marine life including sharks, stingrays, and tropical fish. This state of the art aquarium has one of the world's largest collections of live Pacific corals, presentations by marine naturalists, interactive touch pools, and an acrylic tunnel beneath the Open Ocean exhibit. This tour is a good option for families.
Maui Pineapple Plantation Tour
When in Maui, be sure to discover Hawaii's rich agriculture by visiting a pineapple plantation. Located about an hour away from Lahaina, the historic farm of Hali'imaile is the only place in the United States where you can explore a working pineapple plantation. On the plantation tour, you will explore the fields and learn how the pineapples are harvested, packed, and shipped. You will also get to sample diverse varieties of freshly-picked Maui Gold pineapples. An optional add-on to this tour is a visit to a local distillery to see how it uses Maui Gold pineapple to create award winning spirits, followed by a tasting.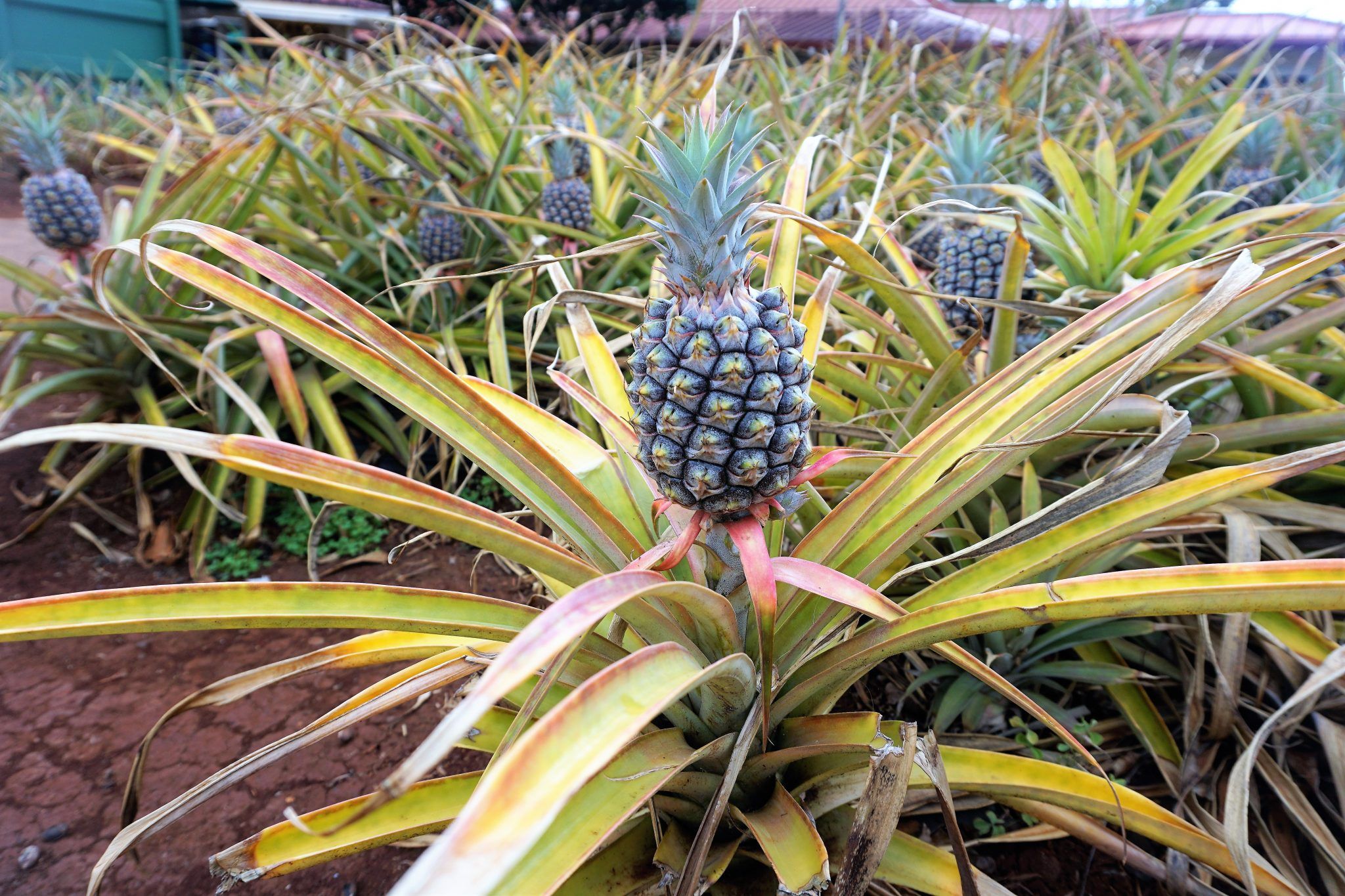 Whale Watching
Each winter (December through May), Pacific humpback whales migrate from their feeding grounds in Alaska to breed in the warm waters of Hawaii. It is one of the favorite mating and birthing grounds for humpbacks. This is because of the water's ideal temperature and the scarcity of killer whales, which are the young humpbacks' most feared natural predators.
Most cruise lines will offer whale watching tours by both catamaran and zodiac vessels, where you can join a marine naturalist for an opportunity to experience these mammals up close and personal. As you cruise around the scenic waters off Maui, you can marvel at these creatures putting on a show. From breaching the surface or tail slapping to "singing" to attract mates. You can also witness "bubblenet" feeding, which involves working as a group to capture schools of herring. What's not to love about a whale watching excursion?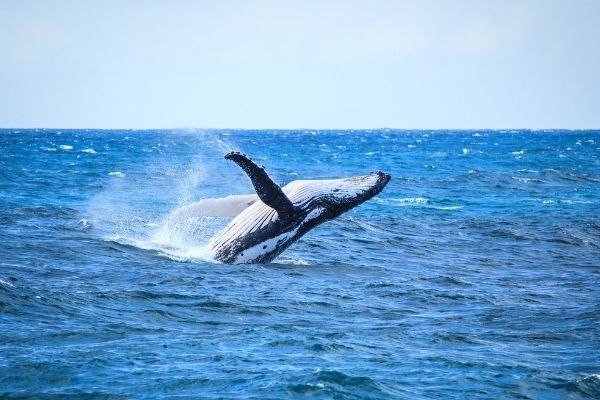 Sunset Sail
If your cruise is spending the night in Maui, you should take advantage of the time to hop onboard a sunset catamaran sail. These 2-hour trips will set off along the western coast of Maui for plenty of Instagram-worthy scenery. You will experience breathtaking views of neighboring islands Molokai, Kaholawe, and Lanai. There is also the possibility for spinner dolphins, flying fish, and humpback whales sightings. This relaxing sail will also include hors d'oeuveres and cocktails to make the evening extra special. Just imagine your hair blowing in the wind, a glass of champagne, and an amber evening sky as you coast the majestic waters of Hawaii with that special someone.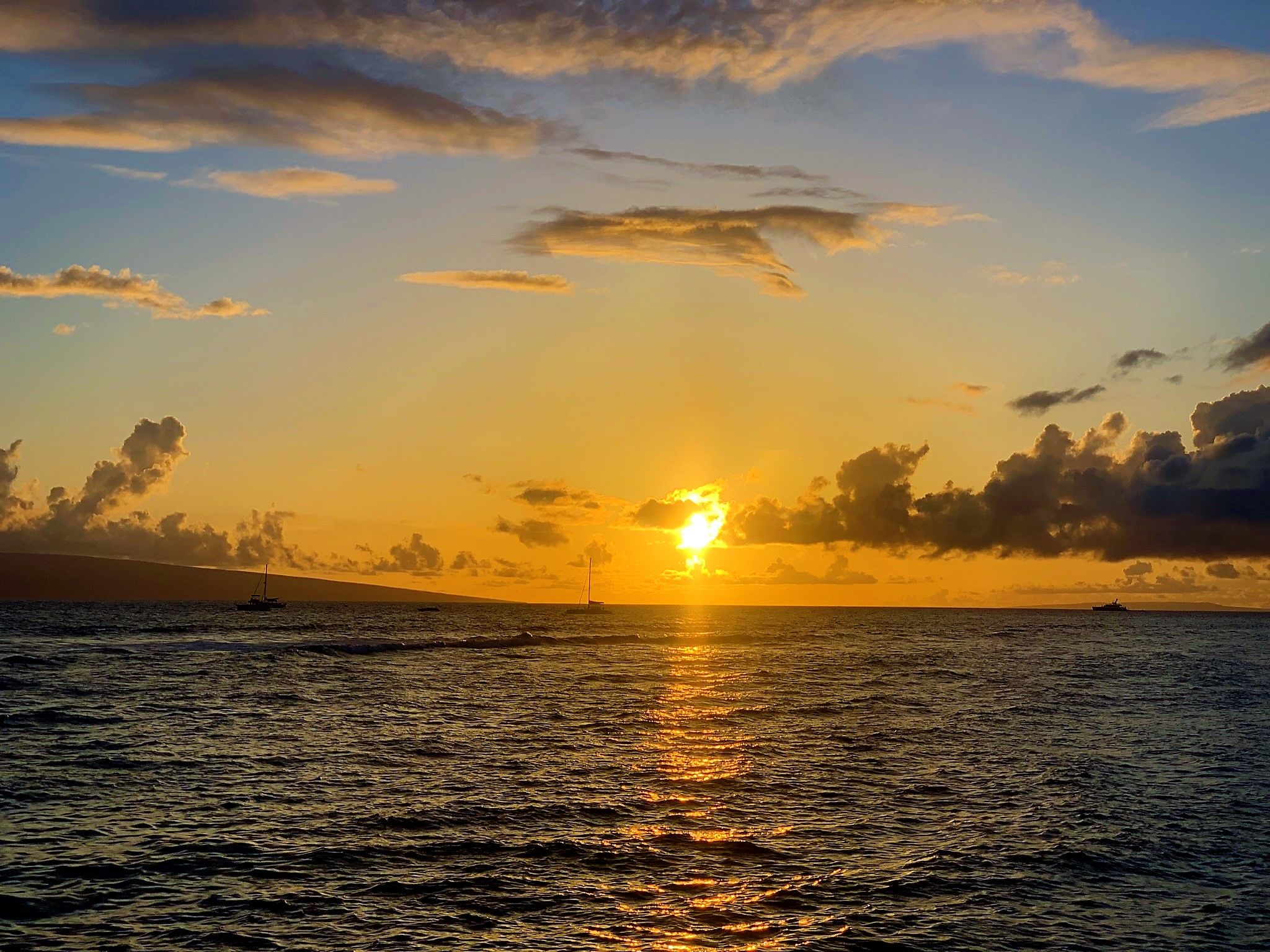 Downtown Lahaina
If you'd prefer a less structured day in Maui, perhaps you don't book a shore excursion at all. The town of Lahaina, once a whaling village, is now popular for boutique stores and restaurants along the vibrant Front Street. Many historical sites are also within walking distance so you could set out on your own historical walking tour.
Some popular stops include the Baldwin Home Museum which is one of the oldest buildings in Lahaina, the Old Lahaina Lighthouse, and the Pioneer Inn. There is also Banyan Tree Park which is home to the 140-year old tree that covers an entire acre of land, the Courthouse, the Fort, the Old Prison, the Wo Hing Chinese Museum, the Seaman's Hospital, and more. If you are going to take a self-guided walk, we suggest printing out a map of the historic sites ahead of time.
Comments
Have you visited Maui? What are your tops things to do in Maui, Hawaii on a cruise? Drop us an anchor below with your favorite experiences on this popular Hawaiian island.